Shifting Disposition of Nuclear Deterrence in South Asia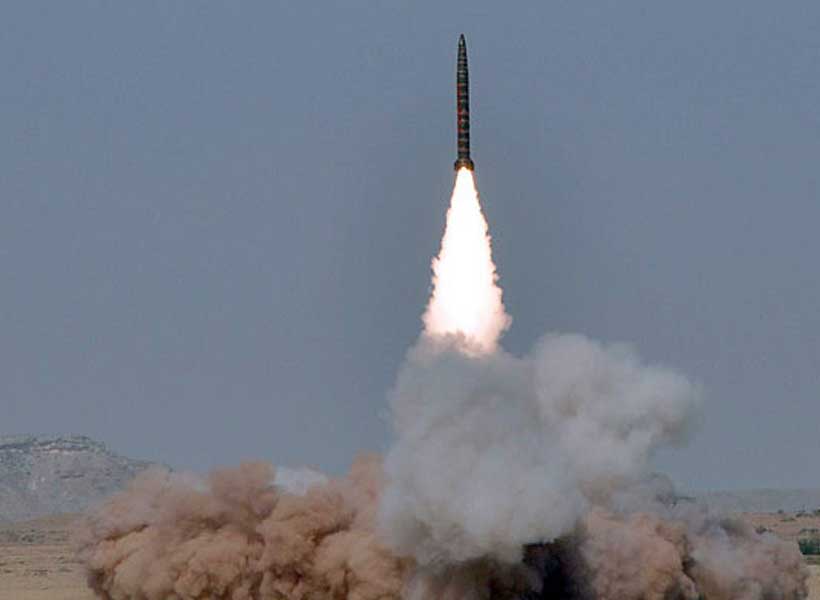 In the contemporary political and security architecture of south Asia the deterrence discourse has evolved with the passage of time. It was the time when both states India and Pakistan were becoming successful in deterring each other by using various deterring tools (Nuclear Weapons). But changing nature of threats has altered the contours of deterrence stability of south Asia.
Numbers of factors are responsible for changing the nature of nuclear deterrence in South Asia i.e.  Introduction of new strategies and doctrines, acquisition of missile defense shield, technical progress and other secondary factors e.g. the role of media whether it is social media, print media or electronic media. Media, which also has been considered as important entity in India, is playing a very negative role. Rather than making propagandas or giving hype to the sensitive issues media from Indian side should perform wisely and with some maturity.
Policy makers from Indian side who are trying to coin new strategies in order to deter Pakistan and also in quest of hegemonic status for India in the region which in result is changing the existing nature of nuclear deterrence. However, India is formulating new policies and strategies which according to its policy makers would be proved fruitful for India, but policy makers form Indian side should also be mindful of the fact that experiments in such a sensitive business could be proved highly dangerous for not only the fate of India as well as for the whole region.
Furtherance in conventional aspects may also provide justification to each side for launching nuclear weapon. India is continuously expanding its conventional arsenals according to the reports India is a leading buyer of conventional arms. Between 1999 and 2006, India totaled $22.4 billion in arms sales agreements, according to a 2007 report by the U.S. Congressional Research Service. That total made India first among all developing arms buyers during that period. India became the leading global arms importer in the period from 2007 to 2011, accounting for ten percent of total arms imports. This trend is expected to continue, with an increase in defense spending. It is clear from the reports that India is continuously pursuing it malicious ambitions that are highly unfavorable for the region. The steps which have been taken by the India in furtherance of conventional aspects may damage the stability of the region. It would also not be wrong to mention that actually India is confusing the purpose of deterrence. As a bigger state of the region India should lead from the front for the exploration of new horizons of Confidence Building Measures (CBM'S) with Pakistan in order to strengthen the stability of the region.
Pakistan is quite satisfied with the existing pattern of deterrence, which is also currently prevailing to some extent in South Asia. But, question arises, why Pakistan is continuously exploring the ways which ultimately lead towards the possession of low-yield nuclear weapons and advancement of nuclear capabilities. The answer to this question can be addressed in a way that it was India which was strongly portraying its Cold Start Doctrine and also showing its urge of getting defense shield. Keeping in view these initiatives or intentions of India there was no other choice remaining left for Pakistan rather than pursuing low-yield nuclear weapons and advancement of its nuclear capabilities. In other words it would not be wrong to mention that Pakistan is being compelled by the India to follow or adapt such kind of ways or policies.
After the careful study of history and acute consultation of to date existing literature, it can be strongly determined that the only purpose behind possessing deterrence for every nuclear weapon state is just to secure itself from the aggression of adversary state, which in result will maintain the peace. Therefore, it is pretty clear from the origin of deterrence that it is a political tool and sole purpose at the back end of deterrence is the maintenance, furtherance and stability of peace among states, which should be followed by the states that are in race with each other. Deterrence should not be manipulated for the purposes of gaining ultimate supremacy, but India is continuously trying to disturb the existing pattern of deterrence without keeping in view that repercussions would be dire for the whole region. Now question arises that why Pakistan is not following the lines which are being followed by the India? Answer to this question is quite simple that Pakistan doesn't want to take such steps which ultimately could lead towards arms race, change in deterrence pattern etc. which is showing that how much Pakistan is mature and concerned about strategic stability of region. In other words, it would not be wrong to mention that Pakistan doesn't want to instigate any adversary state in nuclear manner for the survival of strategic stability of region.
Modern Russian Defense Doctrine
On December 26, 2014, Russian President Vladimir Putin signed a new military doctrine for the Russian armed forces. The document identifies the expansion of NATO and efforts to destabilize Russia and neighboring countries as the biggest security threats. This doctrine somehow is Continuation Russia's military doctrine previous in the years 1993 – 2000- 2010.
In the Tsarist, Soviet, and Russian military tradition, doctrine plays a particularly important role. The state's defense or military doctrine possesses a normative and even, often a juridical quality that should be binding on relevant state agencies, or at least so its adherents would like to claim. Doctrine is supposed to represent an official view or views about the character of contemporary war, the threats to Russia, and what policies the government and armed forces will initiate and implement to meet those challenges. Thus beyond being a normative or at least guiding policy document, defense doctrine should also represent an elite consensus about threats, the character of contemporary war and the policies needed to confront those threats and challenges.
Since 2002 President Vladimir Putin has regularly called for and stated that a new doctrine, to meet the challenges of the post September 11 strategic environment will soon appear. However, no such doctrine has yet appeared or is in sight. In 2003 the Defense Ministry published a kind of white paper that foreign observers then called an Ivanov doctrine after Defense Minister Sergei Ivanov. But no Russian authority has followed suit. This document argued that the Russian forces must be ready for every sort of contingency from counterterrorism to large-scale conventional theater war and even nuclear war. Ivanov and the General Staff also argue that the forces can and must be able to handle two simultaneous regional or local wars. This guidance also evidently follows Putin's direction that the armed forces must be able to wage any kind of contingency across this spectrum of conflict even though he apparently had ordered a shift in priorities from war against NATO to counter-terrorist and localized actions in 2002-03.
Within this spectrum of conflict, most published official and unofficial writing about the nature of threats to Russia repeatedly states that terrorism is the most immediate and urgent threat to Russia, that Russia has no plans to wage a war with NATO, i.e. a large-scale conventional or even nuclear war, and that Russia sees no visible threat from NATO or of this kind of war on the horizon. Indeed, Russian officials like Putin and Chief of Staff, Colonel-General Yuri N. Baluyevsky have recently renounced the quest for nuclear and conventional parity with NATO and America, a quest whose abandonment was signified in the Moscow Treaty on Nuclear Weapons in 2002. Yet the absence of doctrine suggests an ongoing lack of consensus on these issues. And this discord is particularly dangerous at a time when Russian leaders perceive that "there has been a steady trend toward broadening the use of armed forces" and that "conflicts are spreading to larger areas, including the sphere of Russia's vital interests," because they may be tempted to follow suit or react forcefully to real or imaginary challenges."
Indeed, if one looks carefully at Russian procurement policies and exercises, both of which have increased in quantity and intensified in quality under Putin due to economic recovery, we still find that large-scale operations, including first-strike nuclear operations using either ICBM's or tactical (or so called non-strategic) nuclear weapons (TNW) predominate, even when counterinsurgency and counter-terrorist exercises are included. In other words, the military-political establishment, rhetoric to the contrary notwithstanding, still believes that large-scale war, even with NATO or China is a real possibility. Ivanov's speech to the Academy of Military Sciences on January 24, 2004 excoriated the General Staff for insufficient study of contemporary wars and for fixating on Chechnya. Blaming it for this fixation, he said that,
"We must admit that as of the present time military science has not defined a clear generalized type of modern war and armed conflict. Therefore the RF Armed Forces and supreme command and control entities must be prepared to participate in any kind of military conflict. Based on this, we have to answer the question of how to make the military command and control system most flexible and most capable of reacting to any threats to Russia's military security that may arise in the modern world."
Ivanov had earlier observed that Military preparedness, operational planning, and maintenance need to be as flexible as possible because in recent years no single type of armed conflict has dominated. The Russian armed forces will be prepared for regular and anti-guerrilla warfare, the struggle against different types of terrorism, and peacekeeping operations.
Baluevsky has also since argued that any war, even a localized armed conflict, could lead the world to the brink of global nuclear war, therefore Russian forces must train and be ready for everything. These remarks reflect the continuing preference for major theater and even intercontinental nuclear wars against America and NATO over anti-terrorist missions.
Neither are they alone. In 2003, former Deputy Chief of Staff, General (RET.) V.L. Manilov, then First Deputy Chairman of the Federation Council Defense and Security Committee, told an interviewer that,
Let's take, for example, the possible development of the geopolitical and military-strategic situation around Russia. We don't even have precisely specified definitions of national interests and national security, and there isn't even the methodology itself of coming up with decisions concerning Russia's fate. But without this it's impossible to ensure the country's progressive development. … It also should be noted that a systems analysis and the monitoring of the geostrategic situation around Russia requires the consolidation of all national resources and the involvement of state and public structures and organizations. At the same time, one has a clear sense of the shortage of intellectual potential in the centers where this problem should be handled in a qualified manner.
Since Russian planners cannot develop a truly credible hierarchy of threats or adequately define them or Russia's national interests they inevitably see threats everywhere while lacking the conceptual means for categorizing them coherently. Lacking a priority form of war or threat for which they must train, the troops must perform traditional tasks and priority missions like defending Russia's territorial boundaries, i.e. Soviet territorial boundaries, preventing and deterring attacks on Russia, and maintaining strategic stability. They also must participate directly in achieving Russia's economic and political interests and conduct peacetime operations, including UN or CIS sanctioned peace operations. Consequently coherent planning and policy-making are still bedeviled by multiple threats that haunt senior military leaders. In 2003, Baluevsky said that,
In order to conduct joint maneuvers (with NATO-author), you have to determine who your enemy actually is. We still do not know. After the Warsaw pact disappeared; there was confusion in the general staffs of the world's armies. But who was the enemy? Well, no enemy emerged. Therefore the first question is: Against whom will we fight?
But the campaign against terrorism does not require massive armies. And NATO's massive armies have not disappeared at all. No one says "We do not need divisions, we do not need ships, and we do not need hundreds of thousands of aircraft and tanks …" The Russian military are accused of still thinking in World War II categories. Although we, incidentally realized long before the Americans that the mad race to produce thousands and thousands of nuclear warheads should be stopped!
Thus the General Staff and for that matter the Ministry have abdicated their critical task of forecasting the nature or character of today's wars.
Today, if anything, we see a continuing inclination to turn back the strategic clock towards quasi-Cold war postures and strategies. Much evidence suggests that various political forces in Russia, particularly in the military community, are urging withdrawal from arms control treaties, not least because of NATO enlargement towards the CIS and U.S. foreign and military policy in those areas. In March, 2005 Ivanov raised the question of withdrawal from the INF Treaty with the Pentagon. Since then Russian general Vladimir Vasilenko has raised it again more recently though it is difficult to see what Russia gains from withdrawal from that treaty. Indeed, withdrawal from the INF treaty makes no sense unless one believes that Russia is threatened by NATO and especially the U.S.' superior conventional military power and cannot meet that threat except by returning to the classical Cold War strategy of holding Europe hostage to nuclear attack to deter Washington and NATO. Apparently at least some of the interest in withdrawing from the INF treaty also stems from the fact that Vasilenko also stated that western missile defenses would determine the nature and number of future Russian missile defense systems even though admittedly it could only defend against a few missiles at a time. Thus he argued that,
Russia should give priority to high-survivable mobile ground and naval missile systems when planning the development of the force in the near and far future. … The quality of the Strategic nuclear forces of Russia will have to be significantly improved in terms of adding to their capability of penetrating [missile defense] barriers and increasing the survivability of combat elements and enhancing the properties of surveillance and control systems.
But then, Russia's government and military are thereby postulating an inherent East-West enmity buttressed by mutual deterrence that makes no sense in today's strategic climate, especially when virtually every Russian military leader proclaims that no plan for war with NATO is under consideration and that the main threat to Russia is terrorism, not NATO and not America. Nonetheless Russian generals do not raise the issue of withdrawal from the INF treaty unless directed to do so. As of 2003 the General Staff made clear its opposition to joint Russian-NATO exercises allegedly on the grounds of NATO enlargement and the improvement of missiles. In fact, the military's enmity to NATO is due to the fact of its existence. As the so called Ivanov doctrine of October, 2003, stated,
Russia … expects NATO member states to put a complete end to direct and indirect elements of its anti-Russian policy, both form of the military planning and the political declarations of NATO member states. … Should NATO remain a military alliance with its current offensive military doctrine, a fundamental reassessment of Russia's military planning and arms procurement is needed, including a change in Russia's nuclear strategy.
Alexander Golts, one of Russia's most prominent defense commentators, observes that the military must continue to have NATO as a 'primordial enemy'. Otherwise their ability to mobilize millions of men and huge amounts of Russian material resources would be exposed as unjustified. Similarly Western observers have noted the resistance of the military to a genuine military reform, even though the forces are being reorganized. The problem here is well known to the Russian military. Genuine reform is a precondition for effective partnership with NATO. Therefore resistance to reform, in particular, democratization of defense policy, inhibits cooperation with NATO and is therefore deliberately created from within the military and political system. Evidently Russian leaders no longer perceive democratization as a mere ritual for the White House, as in the past, but as a threat to the foundations of Russian statehood, including a threat to the structure of the armed forces and its top command organizations.
This hostility to NATO as such also appears in the growing opposition to continuing to observe the CFE treaty. Since the bilateral partnership with NATO began, Russian officials openly stated that if the Baltic States remained outside the treaty then its future would be at issue along with Europe's overall security of which it is a key part. Ivanov frequently says that Russia has fundamental differences with NATO over the CFE Treaty and that NATO's insistence upon Russia withdrawing from Moldovan and Georgian bases as promised in 1999 at the OSCE's Istanbul summit is a "farfetched" pretext for not ratifying the treaty or forcing the Baltic States to sign it. Thus the Baltic States form "a gray zone" with regard to arms control agreements that could in the future serve as a basis for first-strikes, mainly by air, upon nearby Russian targets. This sums up many of Moscow's military arguments against the CFE treaty.
Ivanov and other officials, like former Deputy Foreign Minister, linked the CFE to the realignment of U.S. forces and bases in Europe. Likewise, speaking of the connection between the CFE treaty and enlargement, Lt. General Alexander Voronin wrote in the General Staff's journal VoyennayaMysl©(Military Thought) that,"Russia's opposition to CIS members' joining NATO is immutable and that NATO's failure to take Russia's interests into account here is very troubling. Russia should fully take into account the alliance's strategy of spreading its influence to countries neighboring Russia in the west, south, and southeast, uphold its interests, show strong will, make no concessions, and pursue a pragmatic and effective foreign policy. This raises a number of questions: First, why do we have to cooperate with NATO at all? Second, what could be the practical payoff from this interaction? And finally in what areas is it expedient to develop military cooperation with the alliance?"
Voronin's answer to these rhetorical questions is that it all depends on how soon NATO overcomes Cold War inertia to meet new challenges and threats. In this respect his approach merely confirms earlier military arguments against the CFE treaty.
In 2004 Baluevsky raised the issue that the Baltic States' membership in NATO would doom the CFE treaty. In 2005 Colonel-General Anatoly Mazurkevich, Chief of the Main Directorate of International Military Cooperation in the Russian Ministry of Defense complained that the CFE treaty has been ignored since it was revised in 1999 and that it is slowly 'expiring'. Allegedly the CFE treaty can no longer uphold the interests of the parties or stability in Europe and now in a strategic region adjacent to Russia and under NATO's full responsibility — the Baltic — the region is absolutely free of all treaty restrictions.
Yet since they are critical elements of any democratic reform, the failure to reach a coherent defense doctrine is a critical sign of the failure of Russia's democratic project. This failure to devise a coherent doctrine that realistically assesses Russia's capabilities and prospects, is not just a failure to achieve democracy, it also represents an enduring threat to Russia itself, its neighbors and interlocutors.
Author's note: This article first published in Iran Review
The prospect of the military and security potential of Syrian Kurds and Democratic Alliance
Although it is still difficult to imagine a future for Syria in general, the existence of an autonomous Kurdish region on the northern border of this country, which is increasing its autonomy every day, has become a reality. The borders of the Syrian Kurdistan (Rojava) have remained vague so far and may be different from what was officially announced by the PYD of the Kurdish Democratic Party of Syria. So far, the group's growing efforts to expand its cantons have made it a firm and lasting commitment to mobilize Syrian Kurds in a small, economically sustainable state that extends its borders to the Mediterranean Sea, annoyingly, it can also develop the goals of its Paternal Organization in Kyrgyzstan, the PKK-Kurdistan Workers Party. Thus, the only possible alternative exists to establish a western connection with Aleppo and the Syrian government-controlled area, in which PYD needs to accelerate its timetable to, create a link to the territory with Afrin and Kobani.
It is important to remember that PKK is the origin and source of the Democratic Alliance Party and shares its objectives with the region. The expansion of the territory of the Syrian Kurds to the Mediterranean Sea can both serve to create a facility for the independence of the Turkish Kurdistan and a greater convergence with the KRG. Washington could eventually push the KRG to reopen its borders to Syrian Kurdistan. PYD has not mentioned any ambitions for reaching the Mediterranean Sea in order to build trust. Establishing a link between the 70km gap between the western borders claimed by Syria and the Kurds is a huge obstacle. Not only will the whole region be formed as a non-cohabite population, but Turkey and everyone who controls the land of Alawites will be resolutely opposed. Now, it is no doubt at least some Kurds dream of establishing a Kurdish sector, although they are far from that perspective.
After their victory in Kobani in January 2015, PYD continued to expand its territory. A large part of this expansion was achieved at the expense of ISIL, but the Kurds seized other areas from other insurgent groups in the Azaz corridor and from the Syrian army in Al-Hasaka. Even though these areas are limited to only a few square miles, they are, nonetheless, strategically important, for example, Al-Hasaka is a provincial center. So getting other neighborhoods is significant and important.
In terms of the homogeneity of the Kurdish regions of Afrin, Kobani and Qamishli, PYD is trying to conquer the territories that Arabs and Kurds together in those areas and even some non-Kurdish regions. The ultimate goal of the group is to create a proximity of land between the territories; the goal that led to the withdrawal of the Tell Abyad in the spring of 2015 and the Manbij in recent days technically, the invasion of Manbij was led by the Kurdish-Syrian Arab-Democratic forces, but The Kurds themselves alone make up 90% of the coalition's members. The victory of February in Al-Shaddadah in the southern province of Al-Hasakah Governorate, a non-Kurdish territory, was based on the control of nearby oil supplies and the shutting down of the ISIL road between Mosul and Raqqa.
Today, the PYD controls an area of nearly two million people, but only 60% of the population is Kurdish. In the eastern canton of Aqa Cizire and the central Canton of Kobani, the Kurds constitute the majority of the 55% of the population. In the Afrin area of the West (part of the official Syrian division), the population is roughly 100 percent, but PYD maps of Syria's Kurdistan (Rojava) indicate that Canton Afrin eventually ended up with Azaz, Tripoli, the northern part of the North, and the Manbij in the north. The result will be to reduce the Kurdish population and bring it to about 30%. PYD will probably not have an attempt to conquer the Arab and Turkmen territories of Azaz and Tripoli in the next few months, as they have a poor strategic advantage and status.
Whatever the PYD adds to its territory, the non-Kurdish population is integrated in its territory. This is particularly true of the Manbij area between the Euphrates and Afrin, where the Kurds make up less than a quarter of the population. But PYD seems to be moving in the direction of connecting its cantons, and group leaders believe that various kangaroo efforts can help bring a large part of the population under their belt. The names of villages and maps published by the French law office indicate that a significant proportion of the locals' population, classified formally as Arabs, actually have Kurdish origins. In the case of PYD superiority, these Arabic Kurdish languages can easily select the option of connecting again with their Kurdish origins. In addition, if the Arab refugees who used to live there would no longer return to that area or would like Kurdish asylum seekers to return there on the basis of a PYD invitation, the demographic situation of the region could be fundamentally reformed. This is particularly true in the area of the Tel Aviv region, which is not acceptable to the ISIL-backed Arabs.
Unfortunately, the Kurds may want to overcome their demographic fragility in some parts of northern Syria through ethnic cleansing or unification with Arab tribes who want to take revenge alongside the strongest border actors. For example, many tribes do not want more than eliminate their rivals, the rivals who worked with ISIL and were beside them. This is the same strategy of the Shammar tribe led by Sheikh Hamidi, the tenth al-Hadi in the southeast of Al-Hasaka Governorate. PYD also hopes to capture part of the Kurdish population currently living in Damascus and Aleppo. To meet this, they need to improve the bad economic situation.
The Kurdish community is highly reactionary and can accept Spartan life conditions, but many people leave PYD-controlled areas. In order to stop the decline of the population, PYD needs to improve its economy, which requires free flow of goods both into the region and to other countries. The possibility of improving relations with Turkey and KDP will not be forthcoming, and the timeline for eradicating ISIL and the deterioration of the Euphrates is unclear.
Therefore, the only possible alternative exists to establish a western link with Aleppo and the region under the regime's control, in which case PYD needs to expedite its timetable to create a real link with Afrin and Kobani. It is important to remember that PKK is the origin and source of the Democratic Alliance Party and shares its objectives with the region. The expansion of the territory of the Syrian Kurds to the Mediterranean Sea can both serve to create a facility for the independence of the Turkish Kurdistan and a greater convergence with the KRG. Washington, pretending to end up, could push the KRG to reopen its borders to Syrian Kurdistan. PYD has not mentioned any ambition to reach the Mediterranean Sea in order to build confidence. Establishing a link between the 70km gap between the western borders claimed by Syria and the Kurds is a huge obstacle. Not only will the whole region be formed as a non-cohabite population, but Turkey and everyone who controls the land of Alawite will be resolutely opposed. Now, it is no doubt, at least some Kurds dream of establishing a Kurdish sector, although they are far from that perspective.
Eventually, the conflict could have spread in other territories, and would advance PKK and PYD regional projects, such as an Alawite government on the coast or an outlying Sunni Arab state in the Far East. The official Kurdish map of Syria now has a western border running its way to the edge of the Alawite land, so the creation of economic relations and the benefits of coastal access to such institutions have not been questioned in the long run.
Role of External Actors in Nuclear Politics of South Asia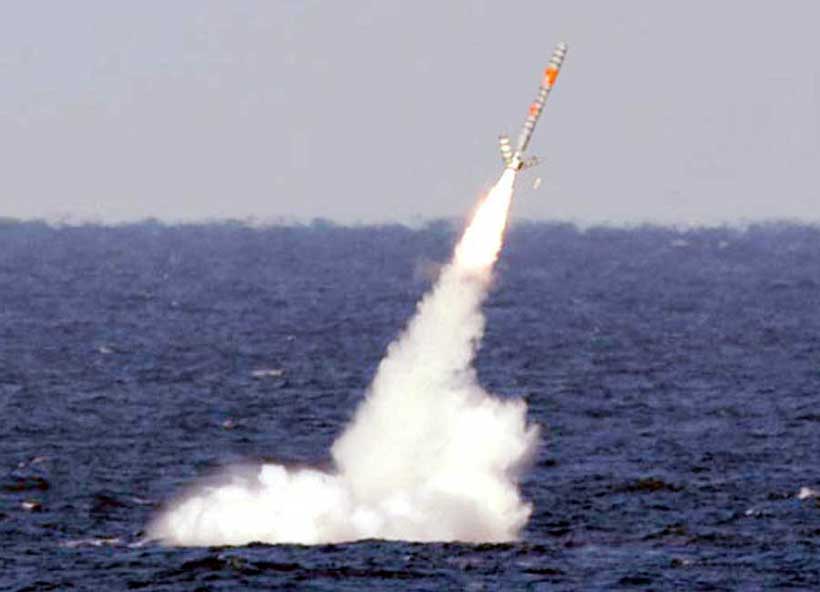 The strategic landscape of the South Asia is comprised of India and Pakistan's equation connected with the role of other great powers in region.  Geo-strategic position and introduction of nuclear arsenal has played central role to transform the relations among South Asian states and great powers.
The conflicting national interests, historic rivalries, states objective to enhance conventional and strategic forces quantitatively and qualitatively and role of great powers in regional politics has increased the complexities of South Asian strategic environment. The recent trends, such as Trumps offensive rhetoric against Pakistan, Indo-US nexus, Russia's role in strategic calculus of India and Pakistan, and China's expanding strategic interests and economic investment in the region has identified the profound changes in the South Asian politics.
Significance of South Asia in the strategic calculation of great powers i.e. US, Russia and China cannot be ignored. It is important to explore that why South Asian region is important for the great powers? In the case of US: involvement of US in Afghanistan, existence of Chinese strategic and economic presence in the region and non-proliferation concerns has played important role in evolution of relationship between US and South Asia. Russia's role in the South Asia is increasing due to two factors: First, strategic interest including evolving Afghan situation; Second, economic benefits from regional states.  Consequently, driving factor for China's role in South Asia's politics is its strategic interests in the region as well as South Asian states are viewed important to fulfill its objective of economic integration.
Strategic co-operation of India and the US has changed the pattern of relationships between the India, Pakistan and US. South Asia is important for the US due to its interests in Central and West Asia. Since August 2017, Pakistan-US relations are on critical stage due to the criticism of Trump administration on Pakistan's role in war in terror. On the other side, the positive trajectory of Indo-US relation: growing bilateral ties in defence and economic sphere, geoploliticising of nuclear cartels including NSG, and American support in multilateral international agreements such as STA-1 and COMCASA has dramatically changed the South Asian nuclear politics . Therefore in the US, India is viewed as stable economy, special ally in reconstructing Afghanistan, and counterbalance to China. Pakistan is seen differently with opposite lens.  Additionally, Strategic role of China in the Indian Ocean Region and construction of CPEC are grave concerns of US in the region.  Existing trends in South Asia, demonstrates the existence of focused regional strategy of the US in South Asia.
Russia is major defence partner and primary supplier of conventional and strategic weapon systems to India. Russia has provided cruise missiles, combat jets and battle tanks to India. Both states have recently signed the S-400 missile system deal. At the same time, Russia is expanding its defence sales in South Asia and provided the Mi-35M to Pakistan in 2017. Pakistan and Russia are enhancing defence and military ties and conducted the two joint exercises between Russia's forces and Special Forces of Pakistan. These developments have indicated that Russia is diversifying its defence and economic interests in region.
China's policy in South Asia is comprised of two rationales: First, economic interests based on the objectives of economic integration; Second, strategic interests to maintain stability in Afghanistan and Pakistan as well as enhancing its diplomatic and economic influence with other state of South Asia.
South Asia is indispensible region for great powers due to its political, geo-strategic and economic significance. Power play of super powers in the region has negatively affected the strategic dynamics of south Asia especially the balance of power has been disturbed between south Asian nuclear neighbors due to the polarization between China, Russia and US.  Significantly, region is essential for great powers to pursue their strategic interests in Asia. In recent years, a major shift has been observed in the South Asia policy of the US. Offensive rhetoric of Trump administration shows that India-US strategic ties are getting stronger.  The US is using the India's card to counterbalance the China in the region. In this regard, US is playing key role in modernizing the conventional and strategic forces of India. Indo-U.S Nuclear deal, special NSG waiver, membership of WA and MTCR to the India has potential to disturb the strategic balance in South Asia. These nuclear politics has negatively affected the South Asian strategic dynamics as well as global non-proliferation efforts. In order to maintain deterrence equilibrium and stability in the region, it is imperative for Pakistan to modernize its conventional and strategic forces. Pakistan has maintained the credibility of its deterrence through development of sophisticated battle field weapons such as "Nasr" and "Ababeel". But still, growing ties of India and US, expanding defence acquisitions of the India and emerging security and strategic environment of South Asia, necessitates Pakistan to increase strategic ties with China and Russia to ensure interests at national, regional and global level.