Launch of the SDG 4 Data Digest: Tools to Improve Learning Globally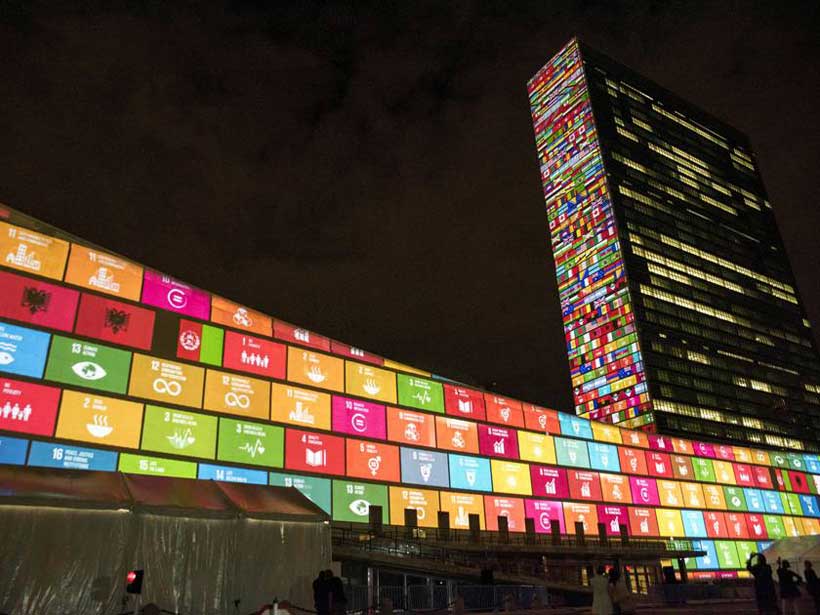 The UNESCO Institute for Statistics (UIS) is launching today, 3 December, the SDG 4 Data Digest 2018: Data to Nurture Learning, which demonstrates how data can contribute to improve learning, as ministers and policymakers gather at the Global Education Meeting in Brussels to take stock of progress towards Sustainable Development Goal 4 (SDG 4) on quality education for all .
Inequality in education is high on the agenda in Brussels but, as the UIS points out, it cannot be tackled without robust monitoring to track whether children, adolescents and adults are gaining the skills they need. This monitoring is vital, given that six out of ten children and adolescents worldwide are still unable to read a simple sentence or handle a basic mathematics calculation, according to UIS data.
"Inequality lies at the heart of the global learning crisis that stunts the lives of 617 million children and adolescents," says Silvia Montoya, UIS Director. "Inequalities in learning are seen and felt not only at the individual level but across countries and communities, with entire societies held back by poor education and skills gaps."
The Digest is blunt about the scale of the task ahead. One-third of the children and adolescents without basic literacy and numeracy skills are out of school and urgently need access to the education that is their right. But two-thirds of these children and adolescents are actually in school.
"Far from being hidden away or hard to reach, they are sitting in classrooms, in schools that are unable to provide them with the quality education they have been promised," says Montoya. "That promise has been broken far too often."
This matters, given the critical importance of learning for the achievement of all SDGs, from reducing poverty to tackling gender discrimination and building healthy, peaceful societies. The Digest voices concern about how these goals can be reached by the 2030 deadline if significant numbers of people continue to lack basic skills.
The Digest explores the internationally-comparable data needed to reduce inequalities and ensure the lifelong learning envisaged by SDG 4. It covers a wide range of assessment initiatives from early childhood education to adult literacy programmes. It also presents a series of tools to help countries make informed decisions about the types of assessments that will meet their specific needs, as well as guidance on participation in assessments and building the essential human capacity to improve learning outcomes through the effective use of data.
Making a strong case for investment in evaluation, the Digest argues for a shift in perspectives about the perceived costs of learning assessments by donors and governments. Participation in major international or regional assessments can cost each country roughly $500,000 every four years, which seems like a major expense for a smaller economy. However, it is minor when set against the overall cost of providing schooling, and the even greater economic consequences of inadequate education. The UIS estimates that solid data on learning to gauge whether approaches are working or whether reforms are needed could improve education spending efficiency by 5%, saving an average of $30 million per year in per country, which would pay for the cost assessments hundreds of times over.
New Support Will Help Strengthen Indonesia's Tax System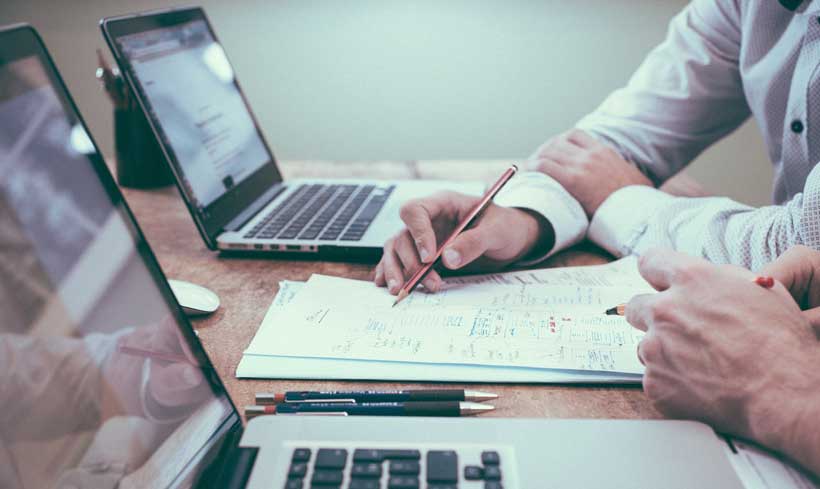 The World Bank's Board of Executive Directors, approved a $750 million loan to the Indonesian government to help increase tax revenue, improve tax system equity, and strengthen institutions for more efficient planning and spending.
Despite impressive development progress over recent decades in the country, Indonesia continues to face challenges, partly brought by the COVID19 pandemic, in its efforts to maintain sustainable and inclusive economic growth. This is in part due to the level of Indonesia's tax revenues, which is lower when compared to other emerging economies, as is spending on public investment, health, and social protection. Consequently, reforms to tax policy and administration, and public expenditure are important prerequisites for the Government to be able to deliver on its development priorities.
"Since 2019, the Government of Indonesia has been focusing on tax and expenditure reforms," said Sri Mulyani Indrawati, Minister of Finance of the Republic of Indonesia. "The support from the World Bank will help strengthen Indonesia's fiscal sustainability, contribute to Indonesia's broad-based economic growth following the pandemic, and help reduce poverty."
The Indonesia Fiscal Reform Development Policy Loan, will help address the country's key revenue and expenditure challenges through two pillars. The first pillar aims to increase revenue by increasing the value-added tax (VAT) rate, especially for high-income individuals, and by rationalizing tax exemptions. This pillar will also introduce a carbon tax that will support a low-carbon economy by imposing a tax on emission from coal-fired power plants.
The second pillar aims to improve the efficiency and effectiveness of spending by strengthening the capacity of subnational governments in the fiscal transfer systems, strengthening the link between planning and budgeting, and improving Indonesia's budget execution. These efforts will help increase funding for the more populous regions, improve development spending results, and be more aligned with national development priorities.
"The pandemic has reduced the fiscal space for Indonesia's development spending as revenue mobilization is low," said Satu Kahkonen, World Bank Country Director for Indonesia and Timor-Leste."These fiscal reforms will support the post-pandemic recovery by generating more revenue and helping improve the quality of spending. Our new financing will complement the significant reforms that Indonesia has taken to reduce poverty and improve development outcomes, and will also help Indonesia's transition toward low carbon and sustainable energy."
The new financing is aligned with the World Bank's Country Partnership Framework (CPF) for Indonesia 2021-2025, particularly strategic objectives related to strengthening economic competitiveness and resilience and improving infrastructure through the introduction of a carbon tax.
Abu Akleh shooting: fatal shot came from Israeli forces
Israeli forces were behind the fatal shooting of Al Jazeera journalist Shireen Abu Akleh in the West Bank – not indiscriminate Palestinian firing – the UN human rights office, OHCHR, alleged on Friday.
Ms. Akleh – an experienced television journalist familiar with reporting in the Occupied Palestinian Territories – was killed on 11 May, as she attempted to report on an arrest operation by Israeli Security Forces and clashes in Jenin refugee camp in the northern occupied West Bank.
'Deeply disturbing'
"More than six weeks after the killing of journalist Shireen Abu Akleh and injury of her colleague Ali Sammoudi in Jenin on 11 May 2022, it is deeply disturbing that Israeli authorities have not conducted a criminal investigation," said OHCHR spokesperson Ravina Shamdasani.
Following OHCHR's own probe into the incident, Ms. Shamdasani added that "this monitoring from our Office is consistent with many findings out there that the shots that killed her came from Israeli Security Forces".
Rejecting that conclusion, a statement issued by the Israeli mission in Geneva insisted that it was not yet possible to conclude who was responsible, in view of the Palestinian Authority's "refusal to conduct a joint investigation and hand over the bullet".
Final moments
Speaking to journalists in Geneva, Ms. Shamdasani described Ms. Akleh's final moments, with her colleague, Ali Sammoudi.
"At around half past six in the morning, as four of the journalists turned into the street leading to the camp, wearing bulletproof helmets and flak jackets with 'PRESS' markings, several single, seemingly well-aimed bullets were fired towards them from the direction of the Israeli Security Forces. One single bullet injured Ali Sammoudi in the shoulder, and another single bullet hit Abu Akleh in the head and killed her instantly."
Highlighting how the OHCHR probe had followed the methodology used in many other country situations, Ms. Shamdasani explained that there was no evidence of activity by armed Palestinians close by.
Ms. Akleh and her colleagues "had proceeded slowly in order to make their presence visible to the Israeli forces deployed down the street", Ms. Shamdasani said. "Our findings indicate that no warnings were issued and no shooting was taking place at that time and at that location."
Every angle
She added: "We've inspected photo, video, audio material, we've visited the scene, we've consulted with experts, and we've looked at official communications; we've interviewed people who were also on the scene when Abu Akleh was killed…Based on this very vigorous monitoring, we find that the shots that killed Abu Akleh came from Israeli Security Forces and not from indiscriminate firing by armed Palestinians."
After Ms. Abu Akleh was shot, "several further single bullets were fired as an unarmed man attempted to approach her body and another uninjured journalist sheltering behind a tree," the OHCHR official continued. "Shots continued to be fired as this individual eventually managed to carry away Abu Akleh's body."
UN High Commissioner for Human Rights Michelle Bachelet has urged the Israeli authorities to open a criminal investigation into the killing of Ms. Abu Akleh and into all other killings and serious injuries by Israeli forces in the West Bank.
Since the beginning of the year, OHCHR said that it had verified that Israeli Security Forces had killed 58 Palestinians in the West Bank, including 13 children.
"International human rights law requires prompt, thorough, transparent, independent and impartial investigation into all use of force resulting in death or serious injury," said Ms. Shamdasani. "Perpetrators must be held to account."
Israel has rejected the findings of the OHCHR probe, adding that the Palestinian Authority has not handed over the bullet that killed Ms. Abu Akleh.
Salt and a battery – smashing the limits of power storage
by Caleb Davies
Thanks to the renewables' boom, the limiting factor of the energy revolution is not power supply as much as power storage these days. Cleaner, greener batteries are needed to charge our cars, ebikes and devices for longer.
We have all been there. The rectangular icon in the top right-hand corner of the screen turns red and flashes to indicate you're almost out of battery. But the problems with batteries go far beyond this kind of minor inconvenience. Batteries are a crucial part of our green energy future but also an imperfect one.
In future, a large portion of our energy will come from renewable sources such as solar and wind. But there are times when the wind does not blow and the sun does not shine. To even out supply, we need to store the surplus electricity generated by renewables, until we are ready to consume it. One important means of doing so is with better batteries. We also need huge numbers of batteries if we are to power the envisioned fleets of electric cars and mobility devices.
The trouble is, even the best batteries have problems. One big sticking point is that lithium-ion cells use lithium as a key component. This is mined as salt. Europe does not presently have any large reserves, so relies on imports from only a small number of places, such as Australia and Chile. Lithium batteries are also expensive, have a limited storage capacity, and lose performance after repeated charging.
If we are to make them better, first we need to understand how they work. Traditional lithium-ion batteries have three key components. There are two solid components called electrodes – the anode and the cathode – and a liquid called the electrolyte. When the battery discharges, electrons stream out of the anode to the cathode to power whatever device it's connected to. Positive lithium ions diffuse through the electrolyte, attracted to the negative charge of the cathode. When the battery is being charged up, this goes in reverse.
Energy density
The whole process is a reversible electrochemical reaction. There are many flavours of this basic process with different kinds of chemicals and ions involved. A particular option being explored by the ASTRABAT project is to do away with the liquid electrolyte and make it a solid or gel instead. In theory, these solid-state batteries have a higher energy density, meaning they can power devices for longer. They should also be safer and quicker to manufacture, since, unlike typical lithium-ion batteries, they don't use a flammable liquid electrolyte.
We need to continue to invest in research to validate the next generation of batteries.
Dr Sophie Mailley, ASTRABAT
Electrochemist Dr Sophie Mailley at the Atomic Energy and Alternative Energies Commission (CEA) in Grenoble, France, is the ASTRABAT project coordinator. She explains that lithium-based solid-state batteries do already exist. But such batteries use a gel as the electrolyte and only work well at temperatures of about 60 C, meaning they are unsuitable for many applications. 'It's clear that we need to innovate in this area to be able to face the problems of climate change,' said Dr Mailley.
She and her team of partners have been working on perfecting a recipe for a better solid-state lithium battery. The job involves looking at all sorts of candidate components for the battery and working out which ones work best together. Dr Mailley says they have now identified suitable components and are working out ways to scale up manufacturing of the batteries.
One question she and her team plan to investigate next is, whether it will be easier to recycle lithium and other elements from solid-state batteries compared to typical lithium-ion batteries. If it is, that could increase the recycling of lithium and to reduce dependence on imports.
Dr Mailley estimates that if the research goes well, solid-state lithium batteries like the one ASTRABAT is working on could be entering commercial use in electric cars by about 2030. 'I don't know if it is these solid-state batteries that will be the next important battery innovation,' said Dr Mailley. 'There are a lot of other possible solutions, like using manganese or sodium (instead of lithium). Those might work out. But we need to continue to invest in research to validate the next generation of batteries,' she said.
Positively charged
When it comes to storing energy for the purposes of smoothing out supply to electricity grids, batteries need be reliable and high capacity, which means expensive. Scarce lithium isn't the best choice. Instead, the HIGREEW project is investigating another different kind of battery, known as a redox flow cell.
The main components of redox flow batteries are two liquids, one positively charged, one negatively charged. When the battery is in use, these are pumped into a chamber known as a cell stack, where they are separated by a permeable membrane and exchange electrons – creating a current.
The project's co-ordinator is chemist Dr Eduardo Sanchez at CIC energiGUNE, a research centre near Bilbao in Spain. He explains that plenty of large-scale redox flow batteries are already in operation around the world and they are designed to be stable, lasting about 20 years. But these existing batteries use vanadium dissolved in sulfuric acid, which is a toxic and corrosive process. Safety requirements mean these batteries must be manufactured at great expense.
I would say we have a bloom here in Europe, with a lot of companies working on flow batteries.
Dr Eduardo Sanchez, HIGREEW
'Vanadium has lots of strengths – it's cheap and stable,' said Dr Sanchez. 'But if you have a leak from one of these batteries, that's not nice. You must design the tanks to be extremely durable.'
Less toxic
The HIGREEW project is planning to create a redox flow battery that uses far less toxic materials such as salt solutions in water which stores carbon-based ions. Sanchez and his team of colleagues have been working on developing the best recipe for this battery, screening many different combinations of salts and chemical solutions. They have now come up with a shortlist of a few prototypes that perform well and are working on scaling these up.
Work on one huge prototype battery is ongoing at the CIC energiGUNE centre. 'We have to ensure that they maintain their good performance at scale,' said Dr Sanchez.
His team have also been investigating a method of dipping commercially available battery membrane materials so as to chemically alter them, making them last longer.
Dr Sanchez sees a bright future for redox flow batteries. 'I would say we have a bloom here in Europe, with a lot of companies working on flow batteries.' He predicts that manufacturing redox flow batteries could bring abundant employment opportunities to Europe in the coming years.
The research in this article was funded by the EU. This article was originally published in Horizon, the EU Research and Innovation Magazine.