Americans' Self-Contradictory Views of Socialized Healthcare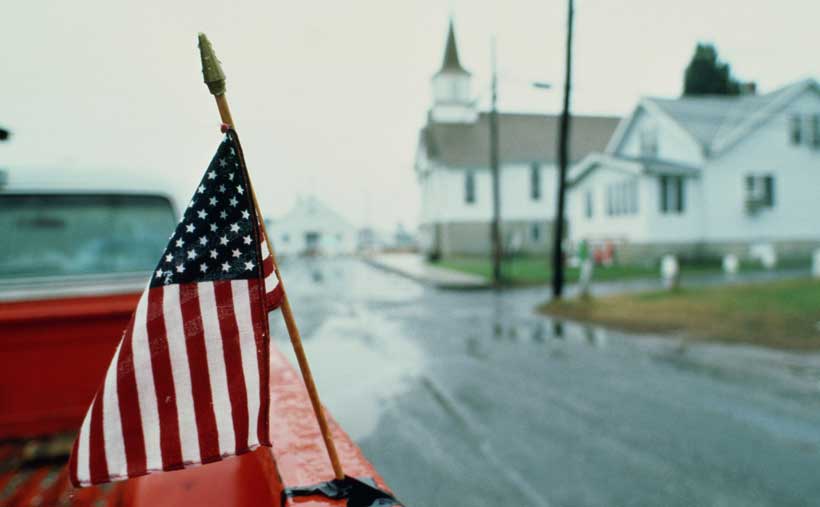 On December 3rd, Gallup bannered "Government Favored to Ensure Healthcare, but Not Deliver It" and reported that 57% of Americans say "It is government's responsibility to see that all have healthcare" but only 40% of Americans want a "government-run" healthcare system to be available to everyone who wants it. In other words: many Americans want other Americans to be forced into corporate and non-profit — privately run — healthcare. Lots of Americans are irrationally rabid against any sort of socialism, even the democratic types of socialism that exist in many European countries such as Sweden, where the quality of healthcare has been proven in international studies to be superior to America's, and where the per-person cost of healthcare is around half as high as in America. The healthcare industry and its executives and its lobbies and its paid-off politicians have plenty of libertarian fools in America who, by their political participation, make life worse for all other Americans by effectively blocking socialization of the healthcare function. Gallup's December 3rd poll also found this mental illness, libertarianism, to be especially common among Republicans: Whereas 65% of Democrats endorse universal availability of a government-run healthcare system, just 13% of Republicans do. So, Republican voters are terrific for the drug companies and the rest of the 'health'care (actually sickness) industries.
Gallup has polled Americans on many questions about healthcare policy. One poll they published 16 May 2016, titled "Majority in U.S. Support Idea of Fed-Funded Healthcare System", reported that 58% of Americans wanted "Replacing the ACA [Obamacare] with a federally funded healthcare program providing insurance for all Americans." Only 37% opposed it. A tiny 5% had no opinion. Perhaps that was a high-water mark for the American public's support of socialization of the healthcare function in America.
On 20 November 2014, Gallup headlined "Majority Say Not Gov't Duty to Provide Healthcare for All" and reported that, "For the third consecutive year, a majority of Americans (52%) agree with the position that it is not the federal government's responsibility to ensure that all Americans have healthcare coverage. Prior to the start of Barack Obama's presidency in 2009, a majority of Americans consistently took the opposite view" (that it's not government's responsibility to see that all have healthcare). But if it's "not the federal government's responsibility to ensure that all Americans have healthcare coverage" (presumably meaning for all basic healthcare, but not for vanity medical services such as "tucks" and other non-health-related medical services), then even life-saving medical care, and also essential preventive care (which lowers overall medical costs), will be available only to people who can pay for it; other people will just have to die, unless they can find someone (perhaps a relative) who is willing to pay. Of course, this type of system — the "Greed is good" system — will also mean that people die young and that disability-rates, and associated incapacity at work, will be high, and all of this will lower economic productivity. Welcome to the United States! (Of course, it's lots better than places such as Honduras.)
Is it likely that majorities really do want single-payer, but not from the government? Hardly: a gratuitous addition of stockholders' profits into the costs for providing essential and economic-productivity-enhancing healthcare services that everyone should have access to if it's really needed (lawfully prescribed etc.) won't just distort the incentives to medical-services providers (and so reduce both health and economic productivity), but it will also waste the money of medical consumers (government or otherwise). But what about having 'non-profit' firms provide the single-payer services, instead of the democratically accountable government doing that? Non-profits cut out profits, and so eliminate the distortions that stockholders' wants introduce into the providing of any services (wants such as stockbrokers have, who pump the investments that pay them the highest commissions, which necessarily harms their investors). However, the top executives even of 'non-profit' firms can pay themselves whatever their friends who sit on their board of trustees will approve; and so a 'non-profit' provider, too, can be, at least to that extent, a scam. (And, of course, in an entirely free market, there is no regulation, and therefore scams will be routine; so, only crooks would want that, anyway. But all the propaganda in the U.S. praises "a free market.")
These are reasons why the countries that have the highest life-expectancies, and therefore the best health-outcomes, are the same as the countries that have socialized basic healthcare services, paid for normally entirely through taxes and provided to all citizens as a basic human right instead of as a privilege that's available only to individuals who can afford it. (Of course, "tucks" and such get charged extra to the patient.) The United States has by far the costliest health care in terms of not only what Americans pay for it but in terms of healthcare costs as a percentage of GDP, and yet the U.S. has the lowest life-expectancy of all OECD countries; the U.S. has the most-free-market healthcare, and also the worst healthcare, among all of the economically developed countries — all (except the U.S.) of which provide guaranteed basic healthcare services to all citizens: essential services free as a right, not charged as a privilege. America's combination of the worst healthcare plus the by-far-costliest healthcare is no coincidence; and healthcare profits in America are the world's highest; so, the present American system is terrific for those stockholders (whose firms hire the lobbyists and their politicians who write America's healthcare-laws). Because basic healthcare in the United States is a privilege instead of a right, the U.S. is the only economically developed nation that does not have universal coverage, health insurance for 100% of its citizenry, healthcare as a guaranteed right instead of dependent upon the patient's ability-to-pay. When Barack Obama entered the White House, the uninsured rate was 14.6%; when he left office it was 10.9%; the insured rate when he started was 85.4%, and it was 89.1% when he left office. His repeated promises of "universal coverage" were blatant lies. His plan was in no way designed for "universal coverage"; that promise was a lie from the very outset.
In the OECD's "Health at a Glance 2015" (which covers 44 nations), the United States scored at or near the bottom for almost all indicators of healthcare-quality, including: Life expectancy, Access to care, Quality of care, Doctors per capita, and Hospital beds per capita. We were by far the highest on Pharmaceutical expenditure per capita. Oddly, three nations, Czech Republic, Slovakia, and Hungary, were exceptionally high in both their heart-disease death-rates and their cancer death-rates; plus their life-expectancies were even lower than America's, and their most carefully medically calculated measured "Quality of care" rankings were also generally as bad as the United States. However, in the latest calculated year, which is shown there, which was 2013, "Health expenditure per capita" (p. 165) was U.S. $8,713; Switzerland $6,325; UK $3,235; Czech Republic $2,040, Slovak Republic $2,010; and Hungary $1,719. So, America's was over four times as high as the healthcare costs of some of the other countries in its class — i.e. in the overall worst class. Generally the top-performing nations were: Japan, Finland, Norway, Sweden, Italy, and Switzerland. Switzerland was the second-highest in cost-of-care ($6,325), right below the United States. Norway was third-costliest, $5,862. Sweden was fifth-costliest, $4,904. Japan was 14th-costliest, $3,713. Finland was 17th-costliest, $3,442. Italy was twentieth-costliest, $3,077. The average OECD cost for all the 44 nations was $3,453, which was less than half of America's obscene $8,713. Whether Obamacare changes any of those U.S. rankings is too early to tell. However, the U.S. is such an extreme "outlier" so that our healthcare system would need to be replaced root-and-branch in order to be competitive with any other nation's in terms of delivering value-for-the-money, instead of rip-off (which is its existing outlier status — unparalleled by any other country's, for delivering lousy value). It is so bottom-of-the-barrel, that it is below the barrel. This is by far the world's most-free-market healthcare system, but our government spends more per-capita on it than do other nations' governments that pay almost all of their citizens' healthcare costs. Wow! In fact, as shown in the chart "9.3. Health expenditure as a share of GDP, 2013 (or nearest year)" on page 167 of that OECD report, the U.S. is the only country where the private sector pays more of the nation's healthcare costs than does the public sector, the government. America is a libertarian's paradise. No other nation comes anywhere close to that degree of non-governmental providing of the healthcare function. Every other nation has socialized the healthcare-function to a vastly higher extent than the U.S. has. That's how corrupt America is.
Lots of other countries are more corrupt in the pettier forms of corruption such as bribery, but perhaps few match America's higher-level, and far more complex, systemic corruption. It benefits only the super-rich, and their lobbyists and other agents.
Billionaires, Vanity and Modern Democracy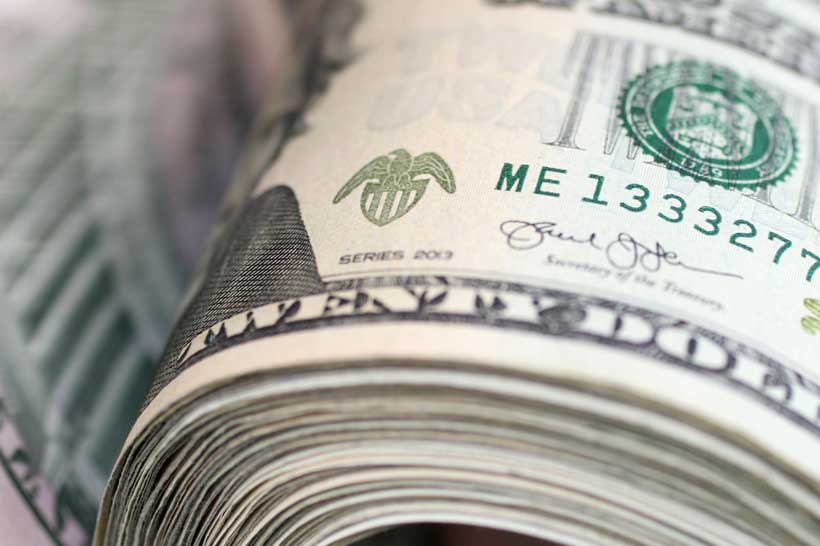 The bullying in Washington is the current trend. On Monday, the British ambassador resigned his post after Trump refused to deal with him. Well-liked in Washington and the halls of Congress, his downfall was an honest assessment of the Trump administration as 'inept' and 'dysfunctional'. The letters were leaked in the U.K.
Suppose the president tweets comments contrary to current established policy, does that mean a policy change? Do departments adapt promptly. Nobody knows. That's dysfunctional, and everyone knows it. In the meantime, he has enjoyed 17 golf outings since February averaging three a month. No wonder he is that rare president who does not seem to age in office from the stresses of the job. Obama's hair turned gray.
But then a lighter hand on the tiller has kept us out of war, whereas Obama, the Nobel Peace Laureate, destroyed Libya and escalated in Afghanistan. The consequences are still being felt in Southern Europe particularly, through the hordes of refugees still continuing to arrive. Also in the resurgence of anti-immigration political parties in northern Europe.
The supreme irony is the fact of refugees being rescued from ramshackle boats and dinghies or often dying in one part of the Mediterranean while the Obamas cruise on a billionaire's luxury yacht in another. Is that a metaphor for democracies in the modern world? One is also reminded of Mr. Modi's specially woven pinstripe cloth repeating his name endlessly on the stripes in the material.
Fortunately, the current president does not like the sea, or we would never see him in Washington. As it is he has had 14 visits to golf clubs (not as much time on the course however) since the beginning of June. He once had a small yacht that lay anchored in New York until he sold it. His pleasures have generally centered on the more mundane: cheeseburgers and women — the younger the better, although perhaps not as young as those that have gotten his friend Jeffrey Epstein in trouble again. To be fair, Trump had a falling out with him 'about 15 years ago' he said recently. 'I was not a fan of his, I can tell you,' he added although he called him a 'terrific guy' in 2002.
At least one party had 28 girls to a so-called calendar-girl party at Mar-a-Lago (Trump's estate and club) in Florida, meaning selection of a calendar girl. The male celebrities attending, according to the man assigned the task of finding the girls, happened to be Trump and Epstein, and no one else! So surprised, the man still remembers the story. The falling out between Trump and Epstein was rumored to have been a business deal.
It brings us to the second resignation, that of Alex Acosta the Labor Secretary. A Harvard-educated lawyer, Mr. Acosta was the US attorney for the Southern District of Florida when he made a generous agreement with Epstein who had been charged with sex crimes. For a 13-month sentence of mostly community work, usually from his mansion, Mr. Epstein was protected from further prosecution. In a clear rebuke to Acosta, the case has been re-opened with a new charge of sex-trafficking minors.
As a result, Mr. Acosta has had to bow to the chorus of calls for his resignation. The real question: How ever did Trump get elected? A mainstream press failure?
What has happened to Western liberal idea?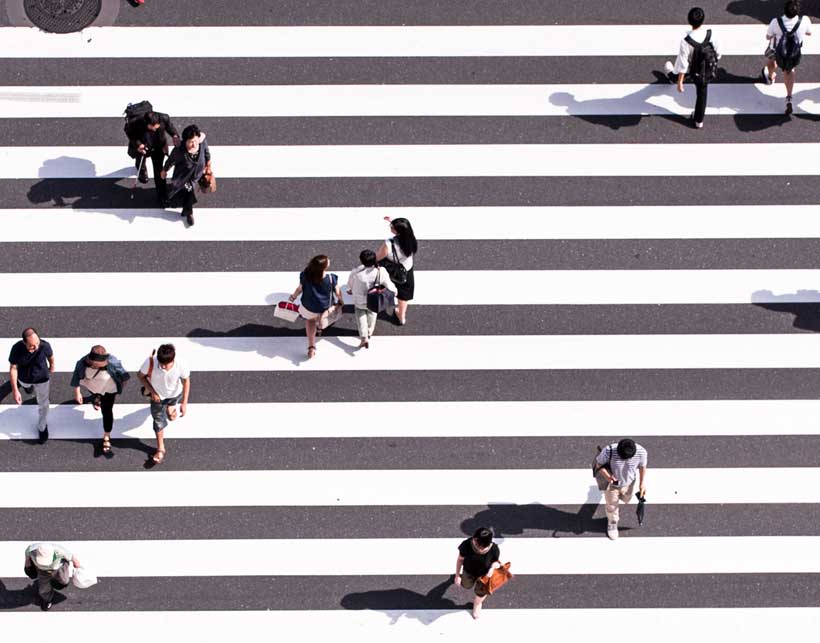 In the recent interview with President Putin, the Financial Times seems to have launched a discussion on liberalism only at its own peril. Inadvertently, a real problem was touched upon, whose pressing nature is no longer denied by anyone in the West. The newspaper had to admit it in its Editorial of 29 June. Its authors claim that the threat to liberalism comes from within, including President Trump and his policies, Brexit and, certainly, the rise of "populist nationalism". They refer to voters' disillusionment with liberalism and loss of confidence in the economic system and trust in political elites. The latter are invited to redouble their efforts to take into consideration issues raised by voters and "to renew liberalism".
Hence, the Russian leader has only identified a problem that Western elites are unable to acknowledge, desperately defending the status-quo as having no alternative. But where is the problem?
The systemic crisis of Western society, if we are to call a spade a spade, has its roots in Reaganomics and Thatcherism. In early 1980s, disregard for the lessons of the Great Depression led to Anglo-American attempts to sort of try the pre-1929 Pure Capitalism. This unleashed the forcers of a "self-regulated market" with the state playing a minimal role – a key concept of liberal economics. The idea of social accountability of business had no place in that system.
At the same time, financial sector was deregulated through the step-by-step repeal of the Glass-Steagall Act, which was one of key elements of Franklin D. Roosevelt's New Deal. Its architect was British economist John Maynard Keynes. It was only natural that the 2008 crisis also started in the financial sphere which had practically lost touch with the real sector of economy.
Then neoliberalism (as it became known) came to be imposed by Anglo-Saxon nations on the whole of the EU through the Lisbon agenda. The then Prime Minister Tony Blair was pretty good at it. When asked what she considered as her key legacy, Margaret Thatcher pointed to Blair who continued her economic policies under the "New Labour" slogan.
For instance, everyone knows what the nationalization of British railways led to. Profits are reaped by operators, while costs are borne by taxpayers who finance UK Rail, the state-run company responsible for railroad infrastructure. And this is not the only way to privatise profits while collectivising costs. In fact, globalisation has become one such practice for Western elites. Its original motive was quite liberal and far from being altruistic or even geopolitical (Donald Trump has reassessed this part of it when he blamed globalisation for China's economic rise). It was about cheap labour for increased profits. The jobs that were to be transferred abroad should have been compensated for by a new technological revolution. But it's not happening, not even in the second generation. Information technologies do not create as many jobs, and we are already talking of robotisation and artificial intelligence, as well as a universal minimum living allowance as a solution to the problem of poverty and unemployment. It was Keynes who said: "Free trade assumes that if you throw men out of work in one direction you re-employ them in another. As soon as that link is broken the whole of the free trade argument breaks down".
Liberalism in politics, especially after the end of the Cold War, has degenerated into averaging and alternative-free policies in the "end of history" spirit. Even Henry Kissinger admitted in his "World Order" (2014) that Western elites had again relied on automaticity, as was the case with the market. But as it was shown by Karl Marx supported by modern economists (Joseph Stiglitz, Paul Krugman, Thomas Picketty and others), free markets always give advantage to the investing classes, which only leads to more inequality.
In this respect, the 45-year post-WW2 period was an exception to the rule due to the creation of a social welfare state – the one that is now being destroyed by the neoliberal economics. Along with it the middle class is being destroyed – the pillar of Western democracy. For these reasons the real discourse of democracy is being substituted in the West by a discourse of liberalism. This involves labelling all protest voters as "populists" and "nationalists", allowing to side-step the issue of the inability of the actual political system to represent this silent majority. Yet, that is what's going on when differences blur between the Right and the Left, Tory and Labour in Britain, Republicans and Democrats in the US, or Christian Democrats and Social Democrats in Germany's "Grand coalition". Is it any wonder that when an opportunity arises to have a say, this majority votes for Brexit, Trump, or newly-created anti-system parties and movements, often with marginal ideologies?
In social terms, as BBC is trying to explain in this ongoing debate, liberalism is about protecting the rights of minorities of all kind, including transgender persons. It turns out that there's nobody to protect the interests of the majority. Yet, we are speaking of the post-war "social contract", which simply does not work in liberal economics. Anglo-Saxons are on the path of further liberalisation, which the continental Europe cannot afford. Boris Johnson, contributing to the discussion, has said the other day that Brexit is precisely aimed at giving a new lease of life to it by following the US in income tax reductions for business and private individuals.
British political analyst David Goodhart (in "The Road to Somewhere: The Populist Revolt and the Future of Politics", 2017) shows another perspective of the issue. In his opinion, the elites have become cosmopolitan, but the majority has remained rooted in their own countries, regions and communities. In other words, the majority sticks to its national identity, unlike the elites. Even the European middle class, united by similar living standards and occupations, becomes aware of its nationality when hit by bad economic times.
Those who accuse Russia of meddling in internal affairs of Western countries are essentially denying their voters the right to vote, while the genesis of the liberalism crisis clearly points to its roots and origins inside the system. It was no-one else but Angela Merkel who in 2010 spoke of failure of multiculturalism in Germany, while calling for intensifying efforts at integrating immigrants into German society.
It was not Moscow that drew the attention to this problem. As early as 2007, the Economist wrote of a "secular overreachl" in the West, while today many are voicing concerns over a "liberal overreach". Speaking broadly, it can be said that in the absence of a competitive environment in the realm of ideas after the end of the Cold War (which ended up doing a disservice to Western elites), liberalism has mutated into a dogma, a totalitarian ideology which does not tolerate dissent or pluralism of ideas. No wonder that the elites have resorted to political technologies, media control and political correctness to tighten the grip on the freedom of speech and generate semblance of an alternative-free existence. Social media have put an end to this, becoming a tool for politically alienated electorate to self-organize. As a measure to protect the status quo, the elites are now constructing an artificial dichotomy of liberalism vs authoritarianism, i.e. if not one, it's definitely the other.
It is, therefore, not about the end of the liberal idea, just as President Putin pointed out, but that it cannot claim to be a one-size-fits-all model negating the wealth of ideas in Europe and the world. The problem is that any ideology, as history has shown, is always aggressive when it claims the ultimate truth, exceptionalism and, as a result, becomes a threat to the world. The notion of a "liberal world order" has also been introduced only recently, as a defensive reaction of the West when its dominance in global politics, economy and finance is coming to an end. Everything could have been different, had Western elites bothered to make this order, Bretton Woods institutions included, truly liberal, open and inclusive. Nobody was preventing them from doing so.
From our partner International Affairs
Could Trump's tricks boost his ratings and settle the Syrian conflict?
Recently the U.S. President Donald Trump formally launched his 2020 re-election campaign in front of a large crowd in Orlando, Florida. The campaign is gaining momentum. We have already seen the celebrities and politicians speeches, preliminary ratings and even the economic models of the New York Times predicting Trump's victory. For his part, the candidate keeps on delighting the world community by posting promising Tweets to increase his popularity and to retake votes from his opponents. According to Gallup, 45% of U.S. adults said Trump should be impeached and removed from office over the matter, while 53% said he should not be. 45% is too much for the sitting president, so it has been decided to increase his positions in the eyes of freedom fighters.
In this case, we are not speaking about the strict implementation of all his statements, but only about election promises that can snatch the next agenda from competitors. For instance, the situation is so with Trump's report on the withdrawal of the U.S. troops from Afghanistan. It looks like the White House analysts are working on the same scenario.
Last Monday President Trump told Fox News that he would leave an intelligence presence in Afghanistan, though he has long hoped for a full withdrawal of U.S. military presence from the country. So, according to Trump's statement, the U.S. will retain intelligence in the region. That's ridiculous! Washington has been trying to withdraw troops from Afghanistan for several years.
Boutros Marjana – the head of Syria's parliamentary Foreign Relations Committee in response stated that this action was focused on the media, to make the average American to believe that the unnecessary and external conflict is over. "Tramp said the same on Syria. However, a radical change in the area of hostilities has not happened. The situation on the ground is quite different from what was stated. So far, in my opinion, the United States has not developed a strategy for the situation in the eastern coast of the Euphrates River", Marjana said.
And while Trump is posting Tweets for his electorate, the U.S.-led international coalition carried out another air raid on the residential area in Idlib province. Hayat Tahrir al-Sham (HTS) units were the alleged aim of the aviation. The details on casualties among civilians have not been reported. It worth noting, that during the previous bombardment, apart from the extremists, 49 civilians in a mosque were killed.
U.S. Central Command announced that the attack had been initiated in response to HTS terrorist acts in residential areas. It is unlikely that Trump will actually withdraw from Syria or Afghanistan because the killing of terrorists and civilians does not stop.
Moreover, telling the world about the withdrawal of troops the White House decided to put pressure upon Germany to expand its participation in the Syrian conflict (apparently instead of Washington).
Currently, Germany supplies weapons and surveillance planes to Syria. However, the United States insists on Germany to send its ground forces.
It is hardly surprising that some international coalition members suddenly proclaim their participation in the joint operation against ISIS terrorists under any pretext. In fact, their contingent will be intended to replace the U.S. troops that following Trump's intention should be withdrawn from Syria. Wonder who will get all the U.S. military bases in Syria? In this situation, the obvious question arises: why should the EU troops be located in Syria instead of the U.S.? And who is going to replace the U.S. forces in Afghanistan?
At the same time, Israel is also playing an active role in the 'peacemaking' process in Syria. On June 1, at least 15 citizens, including five women and a child, were killed as a result of the Israeli air strike on Syria.
Anyway, illegal U.S. forces presence is a considerable obstacle to the political settlement of the Syrian conflict. And the cynical Israeli air attacks, as well as its international policy, break any hope for resolving all disputes peacefully. Trump may make the only right decision that will let him increase his ratings using the Syrian issue. The current president should do his best to reconcile the parties, suspend cooperation with Israel, and also establish a dialogue with Turkey, Russia, and Iran. That is very unlikely. Therefore Trump has to go on tricks with a contingent from other states.