World Bank Group Announces $200 billion over Five Years for Climate Action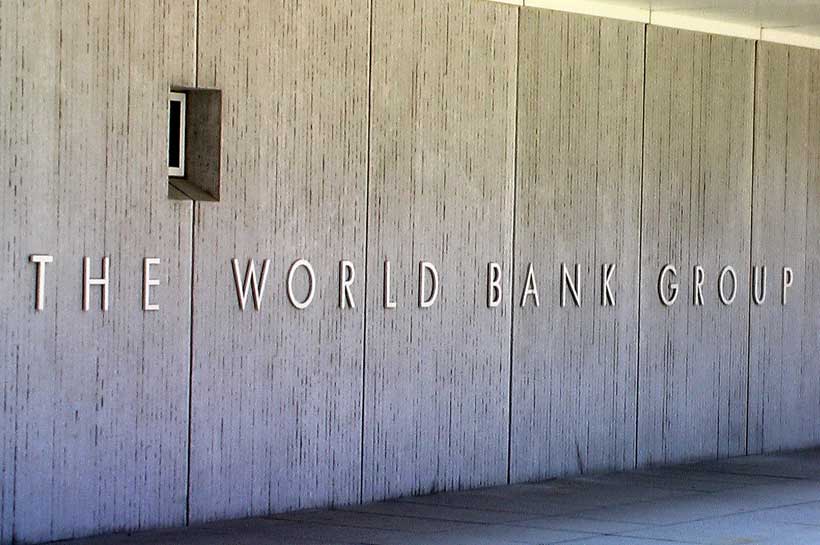 The World Bank Group today announced a major new set of climate targets for 2021-2025, doubling its current 5-year investments to around $200 billion in support for countries to take ambitious climate action. The new plan significantly boosts support for adaptation and resilience, recognizing mounting climate change impacts on lives and livelihoods, especially in the world's poorest countries. The plan also represents significantly ramped up ambition from the World Bank Group, sending an important signal to the wider global community to do the same.
"Climate change is an existential threat to the world's poorest and most vulnerable. These new targets demonstrate how seriously we are taking this issue, investing and mobilizing $200 billion over five years to combat climate change," World Bank Group President, Jim Yong Kim said. "We are pushing ourselves to do more and to go faster on climate and we call on the global community to do the same. This is about putting countries and communities in charge of building a safer, more climate-resilient future."
The $200 billion across the Group is made up of approximately $100 billion in direct finance from the World Bank (IBRD/IDA), and approximately $100 billion of combined direct finance from the International Finance Corporation (IFC) and the Multilateral Investment Guarantee Agency (MIGA) and private capital mobilized by the World Bank Group.
A key priority is boosting support for climate adaptation, recognizing that millions of people across the world are already facing the severe consequences of more extreme weather events. By ramping up direct adaptation finance to reach around $50 billion over FY21-25, the World Bank will, for the first time, give this equal emphasis alongside investments that reduce emissions.
"People are losing their lives and livelihoods because of the disastrous effects of climate change. We must fight the causes, but also adapt to the consequences that are often most dramatic for the world's poorest people," said World Bank Chief Executive Officer, Kristalina Georgieva. "This is why we at the World Bank commit to step up climate finance to $100 billion, half of which will go to build better adapted homes, schools and infrastructure, and invest in climate smart agriculture, sustainable water management and responsive social safety nets."
The new financing will ensure that adaptation is undertaken in a systematic fashion, and the World Bank will develop a new rating system to track and incentivize global progress. Actions will include supporting higher-quality forecasts, early warning systems and climate information services to better prepare 250 million people in 30 developing countries for climate risks. In addition, the expected investments will build more climate-responsive social protection systems in 40 countries, and finance climate smart agriculture investments in 20 countries.
"There are literally trillions of dollars of opportunities for the private sector to invest in projects that will help save the planet," said IFC CEO Philippe Le Houérou. "Our job is to go out and proactively find those opportunities, use our de-risking tools, and crowd in private sector investment. We will do much more in helping finance renewable energy, green buildings, climate-smart agribusiness, urban transportation, water, and urban waste management."
The new targets build on the World Bank Group's 2016 Climate Change Action Plan. In 2018, the World Bank Group provided a record-breaking $20.5 billion in finance for climate action: doubling delivery from the year before the Paris Agreement and meeting its 2020 target two years ahead of schedule.
The World Bank Group will continue to integrate climate considerations into its work, including screening projects for climate risks and building in appropriate risk mitigation measures, disclosing both gross and net greenhouse gas emissions, and applying a shadow carbon price for all material investments.
To increase system-wide impact for countries, the World Bank Group will support the integration of climate considerations in policy planning, investment design, implementation and evaluation. It will also support at least 20 countries implement and update Nationally Determined Contributions and increase engagement with Ministries of Finance in the design and implementation of transformative low-carbon policies.
In key sectors, efforts will include:
In Energy: Support the generation, integration, and enabling infrastructure for 36 GW of renewable energy and support 1.5 million GWh equivalent of energy savings through efficiency improvement;
In Cities: Help 100 cities achieve low-carbon and resilient urban planning and transit-oriented development;
In Food and Land-Use: Increase integrated landscape management in up to 50 countries, covering up to120 million hectares of forests.
Muscovites Apply for 700 Trees to be Planted in Honor of Their Newborn Children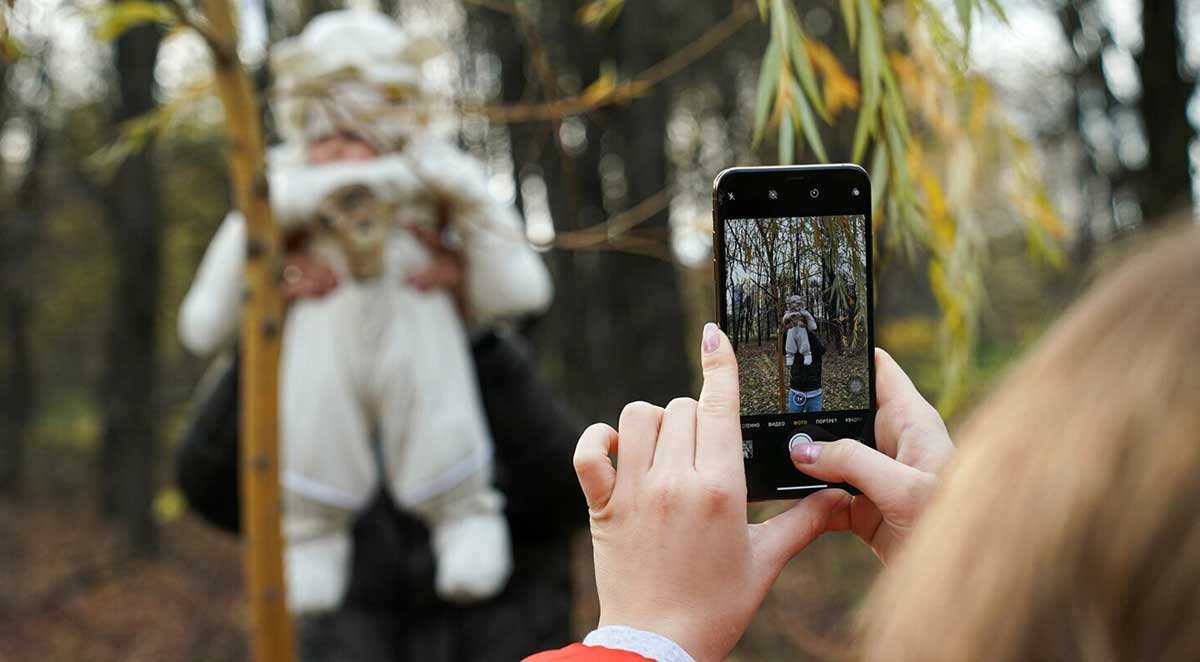 The Our Tree project launched two years ago by Moscow's Department of Information Technology and Department of Nature Management and Environmental Protection has quickly become very popular among Muscovites. Thanks to this annual campaign, city residents can now celebrate the happiest event in their family life – the birth of a child – by giving their baby a unique gift – their own personal tree.
Any parent who is permanently resident in Moscow can apply for a tree within three years of the birth of their child. To do so, they need only have an account on the mos.ru website. On average, 700 Muscovites apply for a tree to be planted in honor of their newborn child each month.
In two months, young parents have submitted more than 1,500 online applications to participate in the Our Tree project and plant seedlings in honor of their newborn kids in the autumn. That's twice as many as during the same period in spring. Acceptance of applications began on January 16 and will continue until June 15.
Last autumn, more than 5,000 trees were planted as part of the project, with linden, Norway maple, pine, white willow and rowan trees being the most popular choices. Spring planting of personal saplings will soon begin.
Eduard Lysenko, Minister of the Moscow Government and Head of the Department of Information Technology, noted that interest in the Our Tree project among young parents is growing every year: in 2019, more than 2,300 trees were applied for and planted, while in 2020 the number increased to 5,000. More than 4,500 saplings will appear in Moscow's parks this spring thanks to the project participants.
"A set of online services has been created for families with children on the mos.ru portal. The Our Tree project is another opportunity for young parents to celebrate the important milestone of the birth of their child and to contribute to the city's ecology. Taking part in the project is very simple – just submit an online application on the portal. Some information is filled in automatically from users' personal accounts, which makes everything even more convenient. On average, Muscovites order more than 700 seedlings to plant as family trees in their favorite park each month," said Lysenko.
Norwegian scientists finally find good news from Norilsk Nickel
The state of the environment in the border areas is the main topic of the «Pasvikseminaret 2021», organized by the public administrator in Troms county and Finnmark in cooperation with the municipality of Sør-Varanger municipality.
The purpose of the annual Pasvik seminar is to provide the local population and local politicians all information about the environmental situation in the border area Norway – Russia. Program focused on pollution from the Nickel Plant and monitoring of the environment in the border area.
The activities of Norilsk Nickel have been the main focus of the workshop for many years.
For the first time in many years, Norwegian scientists have found only positive news from Russia.
Tore Flatlandsmo Berglen, a researcher at the Norwegian Institute for Atmospheric Research (NILU), noted a significant improvement in air quality in the border area. Berglen remembered the 70-80s of the last century, when one of the divisions of Norilsk Nickel "Pechenganikel" annually emitted 400 thousand tons of sulfur dioxide into the atmosphere, in the 90s this figure dropped to 100 thousand tons. After the closure plant in Nikel in December 2020, the content of sulfur dioxide and heavy metals in the atmosphere at the border between Norway and the Murmansk region meets all international requirements.
"And I know that these emissions from the Kola MMC will continue to decline. Compared to 2015, this figure will be 85 percent. This is very positive news. Air quality issues are being addressed in the right direction. We have been talking about this for many years and finally the problem has been resolved, emissions significantly reduced. This is the most excellent presentation I have ever make! " – said Tore Berglen.
Earlier it was reported that Russia's Norilsk Nickel, the world's largest producer of nickel and palladium, closed its smelter in the city of Nickel in northern Russia at the end of 2020. Kola is a subsidiary of Norilsk Nickel on the Kola Peninsula with mines, processing plants and pellets in Zapolyarny, as well as metallurgical plants in Monchegorsk and a plant in Nikel, which closed at the end of December 2020.
The Norwegian environmentalists who participated in the workshop also noticed positive changes.
"The smelter is closed and Norilsk Nickel is working hard to become a 'green' metallurgical company – it reduces emissions, uses advanced technology and cooperates with Pasvik nature reserve which is our good partner in Russia. Today, a lot of interesting things are happening in the border areas. We have many common interests and there is a certain key to ensuring that everything works out for us – this is good coordination, cooperation, a large knowledge base," said the representative of the environmental center NIBIO Svanhovd.
Other studies examining water resources, fish, berries, also prove that nature in the border area is recovering. All this testifies to the work of ecologists who care about the environment.
"We see examples of what has already been done. And this allows us to plan with confidence our future joint work, projects," says senior adviser representative Anne Fløgstad Smeland at the county governor in Finnmark.
New project to help 30 developing countries tackle marine litter scourge
A UN-backed initiative aims to turn the tide on marine litter, in line with the global development goal on conserving and sustainably using the oceans, seas and marine resources.
The GloLitter Partnerships Project will support 30 developing countries in preventing and reducing marine litter from the maritime transport and fisheries sectors, which includes plastic litter such as lost or discarded fishing gear.
The project was launched on Thursday by the Food and Agriculture Organization (FAO) and the International Maritime Organization (IMO), with initial funding from Norway.
Protecting oceans and livelihoods
"Plastic litter has a devastating impact on marine life and human health", said Manuel Barange, FAO's Director of Fisheries and Aquaculture. "This initiative is an important step in tackling the issue and will help protect the ocean ecosystem as well as the livelihoods of those who depend on it."
Protecting the marine environment is the objective of Sustainable Development Goal 14, part of the 2030 Agenda to create a more just and equitable future for all people and the planet.
The GloLitter project will help countries apply best practices for the prevention and reduction of marine plastic litter, in an effort to safeguard the world's coastal and marine resources.
Actions will include encouraging fishing gear to be marked so that it can be traced if lost or discarded at sea. Another focus will be on the availability and adequacy of port reception facilities and their connection to national waste management systems.
"Marine litter is a scourge on the oceans and on the planet", said Jose Matheickal, Head of the IMO's Department for Partnerships and Projects. "I am delighted that we have more than 30 countries committed to this initiative and working with IMO and FAO to address this issue."
Five regions represented
The nations taking part in the GloLitter project are in Asia, Africa, the Caribbean, Latin America and the Pacific.
They will also receive technical assistance and training, as well as guidance documents and other tools to help enforce existing regulations.
The project will promote compliance with relevant international instruments, including the Voluntary Guidelines for the Marking of Fishing Gear, and the International Convention for the Prevention of Pollution from Ships (MARPOL), which contains regulations against discharging plastics into the sea.