Trump's Troubles Enter A New More Dangerous Phase
Surprisingly, it snowed in Washington, but the temperature rose in the White House. So far, the array of investigations centering on president Donald Trump have been prologue. Now, Chapter One is starting to be written.
The president is alarmed. He Tweets in the middle of the night. "No collusion," is his daily favorite phrase, with "witch hunt" a close second.
He claims that all alone, free of legal advisors, he has written replies to questions from Special Counsel Robert Mueller about Russian involvement in the 2016 U.S. presidential campaign and that this ends the Mueller-Trump discourse. Nobody believes the president.
No lawyer would ever allow a client to freelance written answers to investigators. Moreover, the Mueller questions did not relate to what in time may be the central issue of impeachment hearings in the U.S. House of Representatives: Obstruction of justice.
Four distinct threats
As I have previously reported, there are multiple parallel sources of danger for Trump. Right now, he faces four distinct, yet overlapping threats to his political and business fortunes:
More indictments of former Trump friends by Special Counsel Mueller.
A series of high-profile court sentences of former Trump associates who have pleaded guilty to assorted crimes.
A host of investigations to be launched by various committees of the House of Representatives, now that the Democrats have the majority there.
The determination of New York State's newly elected attorney-general, Letitia James, to go after Trump after she noted in her victory speech: "New Yorkers, we can spot a con man."
Mueller takes aim
Washington is awash with rumors that Special Counsel Mueller, who has already issued over 30 indictments against individuals related to his investigation of Russian involvement in the 2016 campaign, is about to bring charges against more Trump associates, including just possibly Donald Trump Jr.
Mueller has been investigating whether the Trump campaign was involved in the timing in late 2016 of the publication by Wikileaks of torrents of damaging e-mails from the Hilary Clinton campaign.
A central figure in the inquiry is Roger Stone, an old friend of Trump, and a former partner of Paul Manafort, the one-time 2016 Trump campaign manager, who now faces jail. James Corsi, an associate of Stone, has publicly stated that he expects to be indicted soon. Wikileaks is believed to have obtained the information from Russian hackers.
Related to this inquiry is the pursuit by Mueller of all the events that surrounded a meeting at Trump Tower with Russians said to have close Kremlin ties, involving Manafort, Donald Trump Jr. and his brother-in-law Jared Kushner, for the express purpose of securing damaging information on Hilary Clinton.
A volcano of bad publicity
Meanwhile, Trump cannot escape a volcano of bad publicity as his former key associates face judgement in the courts.
On December 12, Michael Cohen, Trump's former top business lawyer will be sentenced after reaching an extensive plea agreement with prosecutors, which includes the revelation that he lied to Congress about the dealings of the Trump organization in Russia – Cohen now says he was negotiating with top Moscow officials  until June 2016 about building a Trump tower building there and he continuously kept Donald Trump and his family informed. Until now, Trump has always said he had no dealings with the Russians during the 2016 presidential campaign.
Cohen has also provided information to prosecutors about the hush money payments he made just before the election for Trump to cover up alleged affairs with two women.
On December 18, Michael Flynn, the former White House national security chief and former Trump campaign foreign policy advisor, will face court sentencing after having pleaded guilty to lying to the FBI about his various dealings with Russians in 2016.
And, then on February 9, Paul Manafort, who was found guilty by a jury on various charges of fraud and tax evasion, while he also entered into a plea agreement on charges related to the presidential campaign. Now, Mueller has suddenly announced the plea deal is invalid as he claimed Manafort has consistently lied and Mueller will provide full details to support this claim in the courts before long.
Manafort's deputy as campaign manager and his former business colleague, Rick Gates, is still cooperating with Mueller and his sentencing date has yet to be set. It seems likely that this may coincide with the conclusion of the Mueller investigation and the finalizing of a comprehensive report.
Attempts by the new acting U.S. attorney-general, Matt Whitaker, to stop the public release of the report would likely be challenged by prominent politicians in both houses of Congress and add to the sense of White House crisis.
Trump's worst nightmare
Indeed, Congressional investigations may prove to be the worst of all of Trump's impending nightmares. There are many targets and many members of Congress keen to take aim.
They will go after Whitaker himself, who seems to have been selected by Trump solely on the basis of his many previous public statements deriding the Mueller investigation and whose qualifications as America's top law enforcer are questionable.
Plans are taking shape for a host of investigations led by the Democratic Party majority in the House of Representatives, including: the alleged unethical conflict-of-interest activities of several of Trump's cabinet members.
These include the secretaries of Interior, Commerce, Environment and possibly Treasury, and the business profits made by the firms that are still controlled by Trump's daughter Ivanka and her husband, Jared Kushner, despite both of them being on the government's payroll as White House advisors.
There is also the issue of expenses for security that the U.S. government has as Donald Trump Jr. travels the world promoting the Trump brand – his trip to India alone is said to have involved around $100,000 in taxpayer cash.
And, of course, there will be several House investigations, including public hearings, which explicitly relate to the alleged multiple connections between the Trump 2016 campaign and Russians, including Trump business dealings.
Letitia James enters the stage
Now, as the curtain goes up on the made-for-Broadway drama, "The Decline and Fall of Donald Trump," so Letitia James enters the stage.
The first African-American woman to be New York state's leading prosecutor declared as her election victory was announced: "We can spot a carnival barker. I will shine a light into every dark corner of his real estate dealings, and every dealing."
It is just plain old good politics for Ms. James to secure as much publicity as she can by targeting Trump and her sights will be on the tax returns that the president refuses to make public, the international sources of funding that the Trump organization has tapped over the years, as well as alleged fraud by the Trump foundation.
All of these events combined will dominate Washington politics for months to come. As the facts emerge and as Trump's troubles mount, so the number of Democratic Party politicians to announce plans to run for president in the 2020 elections will multiply — but that's another story.
The original version of this article was first published by TheGlobalist on November 21, 2018 and subsequently by SALON.com – this is an updated article.
Biden's Department of Justice: parents as domestic terrorists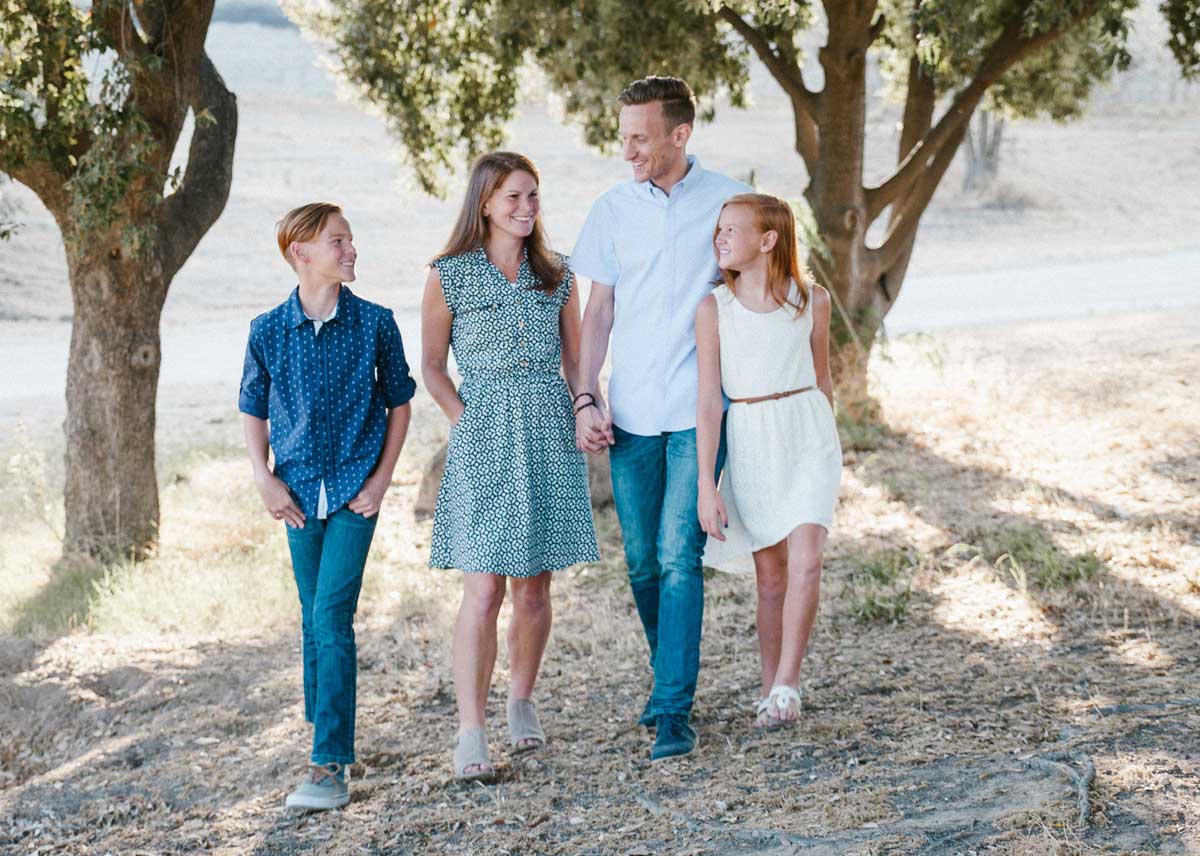 In recent developments in the United States, US Attorney General, Merrick Garland, and the FBI have put under the FBI radar parents as potential domestic terrorists. You heard it right. This is now a new formal legal policy contained in memos of the Department of Justice trying to reign in parents discussions on Biden's new school curricula. They are not going after potential outbursts but outright terrorism.
This is an attack on freedom of speech in the sense that parents have the right to discuss and disagree with the new Biden school curricula. This is where the issue originated: parts of Biden's new school curricula are not accepted by many parents and if they disagree, the FBI treats them now as potential domestic terrorists as a matter of policy. Apart from a First Amendment case, this is also a case for international human rights law and I reported the development to the UN Special Rapporteur on freedom of speech this week hoping to get a statement.
The Department of Justice is referring to some constitutional provision on "intimidation of views" to override and take down one of the most firmly established rights, the right to freedom of speech, in quite frankly a ridiculous interpretation. Those parents that dare to speak up against controversial parts in the new text books could be investigated for domestic terrorism. This is the most incompetent interpretation on limitations of freedom of speech I have seen in awhile.
Garland and the FBI have totally lost their marbles. The woke discussion is not funny to me anymore. It increasingly looks like a woke tyranny that has nothing to do with rights and equality anymore but simply serves as a vehicle to empower the FBI to run wild against regular people. This lunacy needs to be stopped.
Iran poll contains different messages for Biden and Raisi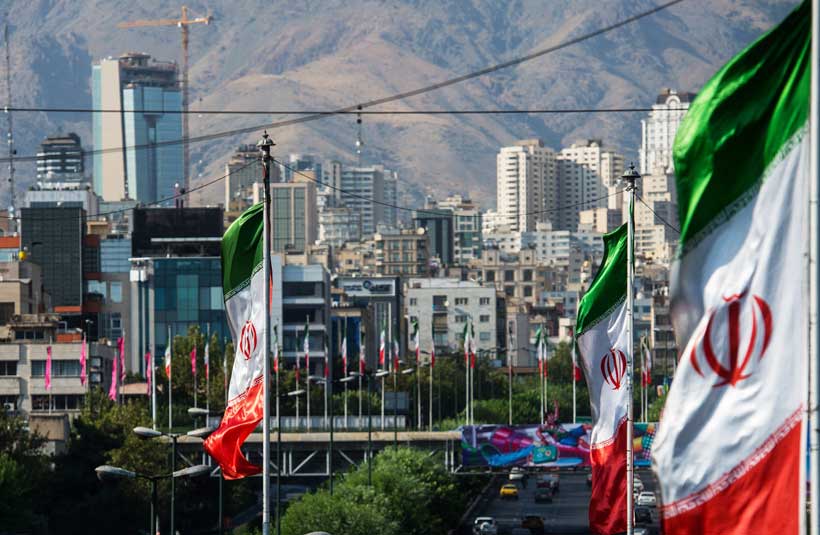 "It's the economy, stupid." That is the message of a just-published survey of Iranian public opinion.
However, the substance of the message differs for newly elected hardline Iranian President Ebrahim Raisi and the Biden administration as Mr. Raisi toughens his negotiating position and the United States grapples with alternative ways of curbing the Islamic republic's nuclear programme should the parties fail to agree on terms for the revival of the 2015 international agreement.
Iranians surveyed last month by Iran Poll and the University of Maryland's Center for International and Security Studies were telling Mr. Raisi that they are looking to him to alleviate Iran's economic and other problems and have little hope that a revived nuclear agreement will make the difference, given lack of trust in US and European compliance with any agreement reached.
The Iranians polled seemed in majority to endorse some form of Supreme Leader Ayatollah Ali Khamenei's notion of a "resistance economy" as a way of blunting the impact of the US sanctions imposed by former President Donald J. Trump after he walked away from the nuclear agreement in 2018. Some 65 per cent of the responders said they favoured a self-sufficient economy; 54.2 per cent expected the economy to at least improve somewhat in the next three years.
A large number expressed confidence that Mr. Raisi would significantly lower inflation and unemployment, increase Iran's trade with other countries, control the pandemic and root out corruption.
Meanwhile, 63 per cent suggested that Iran's economic situation would be the same, if not better, if there were no return to the agreement and the government continued to pursue a civil nuclear programme. The figure seemed at odds with the 80 per cent who said Iran's economic situation would improve if Iran and the United States returned to the agreement and both fulfilled their obligations under the deal.
The divergence may be a function of the fact that the poll, unsurprisingly, indicated that Iranians (64.7 per cent) had little trust in the United States living up to its commitments even though they expected the Biden administration to return to the deal (57.9 per cent). As a result, 73.1 per cent of those surveyed said Iran should not make concessions given that world powers would not live up to commitments they make in return.
At the same time, 63 per cent blamed the troubled state of the economy on domestic mismanagement rather than US sanctions. Only 34.4 per cent believed that the sanctions were the main cause of their economic difficulty. Iranians pointing the finger at the government rather than external forces was also reflected in the 60.5 per cent of those polled blaming Iran's water shortages on mismanagement and bad policies.
The poll suggested that by emphasising domestic mismanagement, Iranians were going to judge Mr. Raisi on his success or failure in countering the debilitating effect of the sanctions even though 77.5 per cent of those surveyed said that the sanctions had a negative or somewhat negative impact on the economy.
Implicitly, Iranians were holding former Iranian President Hassan Rouhani responsible for the mismanagement given that Mr. Raisi only took office in August. Rated very favourable by 61.2 per cent of Iranians surveyed in 2015, Mr. Rouhani's favorability dropped to 4.6 per cent in the most recent poll. By contrast, the favourable views of Mr. Raisi soared from 38.3 per cent in 2014 to 77 per cent last month. IranPoll and the Center have been conducting annual of surveys since 2014.
Mr. Raisi may have taken pleasure from that but more importantly, the poll implicitly suggested that he does not have much time to produce results before his significant public support starts to wane.
Of those polled, 66.7 per cent expected Mr. Raisi to improve Iran's international standing, 55.7 per cent said he would be in a better position to negotiate with world powers, and 45.2 per cent predicted that he would enhance Iran's security. Those expectations may have been to some degree validated in the public's mind by last month's acceptance of Iran's application for membership in the Shanghai Cooperation Organization (SCO) that groups China, Russia, India, Pakistan and several Central Asian states.
The survey results seemed to suggest that ordinary Iranians were framing their message to the United States differently from the assessment of prominent scholars and analysts. The divergence may well be one primarily of timing but nonetheless has implications for policymaking in Washington. The message of the respondents to the poll was one of immediate impact while analysts and scholars appear to be looking at the middle term.
Without referring to the poll, Vienna-based economist and strategic consultant Bijan Khajehpour argued this week, seemingly contrary to the poll, that "mismanagement and the Covid-19 pandemic have both contributed to Iran's poor economic performance in recent years, but it remains that US sanctions…will be the key factor in determining Iran's future prospects."
Mr. Khajehpour went on to say that "high inflation, capital flight and the erosion of household purchasing power alongside mismanagement of resources and the deterioration of the country's infrastructure have the potential to spark more protests and further undermine the already faltering legitimacy of the Islamic Republic in the eyes of the public."
No doubt, the jury is out on how Iranians respond if and when Mr. Raisi fails to live up to their expectations. If the past is any indication, Iranians have repeatedly taken to the streets at often substantial risk to liberty and life to make their discontent with government performance evident as they did with the low turnout in this year's election that brought Mr. Raisi to power.
The risk of renewed protests was reflected in the fact that responses to various questions regarding the electoral system, the limited number of presidential candidates (because many were barred from running), and the public health system showed that it was often a slim majority at best that expressed confidence in the system.
Add to that the fact that 68 per cent of respondents to the poll said that the objectives of past protests had been a demand that officials pay greater attention to people's problems.
Yet, at the same time, they were telling the United States that its efforts to generate pressure on Iranian leaders to moderate their nuclear and regional policies by imposing harsh sanctions had for now backfired. Iranians were backing a tougher negotiating position by the Raisi government.
Ultimately that could be a double-edged sword for Mr. Raisi. He has to prove that he can be tough on the United States and simultaneously improve the lives of ordinary Iranians. Failure to do so could have in Mr. Khajehpour's words "unpredictable consequences."
Gallup: World's Approval of U.S. Govt. Restored to Obama's Record High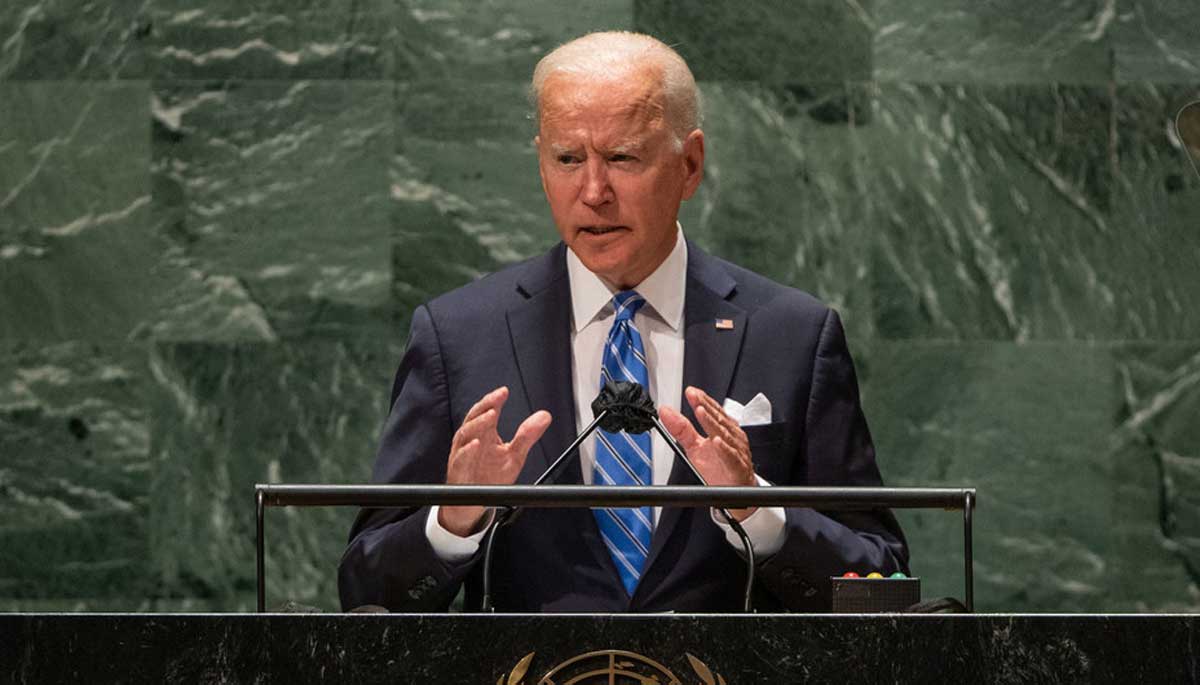 On October 19th, Gallup issued their "2021 Rating World Leaders" report and finds that "Six months into the first year of Joe Biden's presidency, the image of U.S. leadership is largely restored in the world's eyes. As of early August 2021, across 46 countries and territories, median approval of US leadership stood at 49%, matching the record high rating when former President Barack Obama first took office in 2009."
Their year-by-year graph is shown of the global approval-ratings of the Governments of Germany, U.S., China, and Russia, by the populations of 44 countries, and of 2 territories (Hong Kong and Taiwan were included in their surveys because the U.S. Government wants to conquer both of those Chinese provinces, so as to weaken China). That chart clearly displays the following fact: thus far (six months into Biden's Administration), the world viewed Biden as favorably as Obama, and far more favorably than Trump (even though Biden has been continuing almost all of Trump's foreign policies). Apparently, the global public views Biden as being like Obama because his Party is the same as Obama's, and his rhetoric also is similar. Though Trump's international policies have been continued with little (if any) significant change under Biden, the world still has been viewing Biden as being like Obama (whom the world still views as having been the best world-leader during his Presidency), instead of like Trump (whom the world still views as having been the worst world-leader during his Presidency). Obama is still viewed far better than Trump, though (for example) two U.S-and-allied-banned news-sites had published, two days earlier, on the 17th, with full documentation, the major (but banned) news-report titled "First of over 200 bodies being exhumed from Lugansk mass grave. One of Obama's atrocities." It had been submitted to 200 news-media, and only those two published it.
Perhaps the world's population is more swayed by rhetoric, and by Party-labels, than by a national leader's actual policies (which, perhaps, they've not even known about — after all, how many know about those mass-graves?).
The Gallup surveys were done actually in 106 countries and in those two Chinese provinces that the U.S. Government wants to control, but "U.S. Leadership Approval" has, as-of yet, been calculated by Gallup only in these 46. Of the 108 total lands, 23 were in Africa, 38 in Europe (including Europe's largest and most populous country, Russia), 30 in Asia, and 17 in "The Americas" (not including U.S., whose Government these surveys by Gallup have actually been designed to serve).
Remarkably, "While Germany and the U.S. had previously been vying for the top spot in the Americas, Germany's leadership safely led the other countries in 2020, with a median approval rating of 50% in 2020. Russia earned higher approval ratings than China or the U.S., with a median approval rating of 41%. The U.S. and China earned similar, and far lower, approval ratings, of 34% and 32% respectively."
Also: "Germany's leadership continued to be the most popular in Europe, with a record-high median approval of 62% in 2020. China, Russia and the U.S. have all lost favor in Europe in recent years, and in 2020 they were all on equal footing, with approval ratings of around 20%."
Furthermore, in Asia: "U.S. Leadership Image Still Mired at Record Lows" and these are lows that previously had been shown during the G.W. Bush and Trump Administrations; so, the U.S. Government's rhetoric under Biden does not, at least yet, seem to be persuading Asians as much as was the case under Obama. Perhaps the Biden Administration will need to employ less-blatantly-hostile rhetoric against China than it has been using, in order to be able to get much support from Asians against China.
And, regarding Africa, "Ratings are not yet available" that are sufficient to determine whether or not, as has been shown since 2007, "the U.S. remained strongest worldwide in Africa,"or else changed up or down.