Yemen war: The battle rages on, children suffer most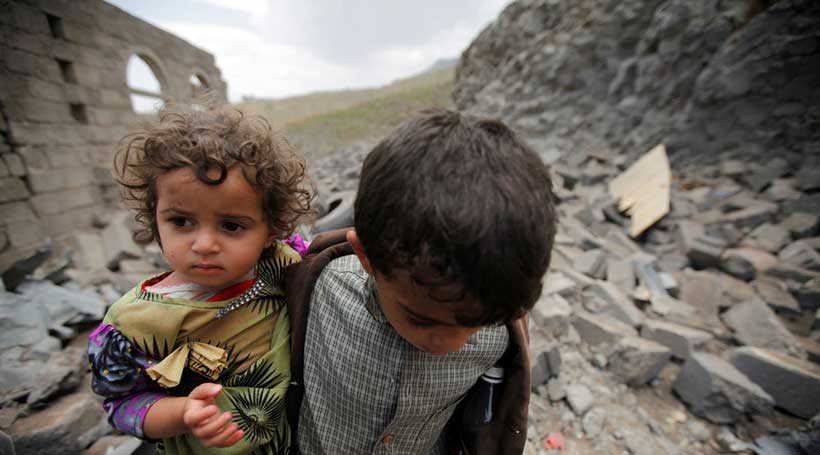 "Violence has forced over a third of all schools there to close, with 15 located on the frontline and others badly damaged or being used as shelters for displaced families," said Meritxell Relaño, UNICEF Representative in Yemen.
In the worst affected areas, only one-in-three students can continue their education and there are less than a quarter of all teachers in school.
"Most education personnel in Yemen have not received a salary in more than two years, and many have been forced to flee the violence or to find other opportunities to make ends meets," he added.
The conflict has escalated over the last three years, following a Saudi-led military intervention against a Houthi rebel insurgency, at the request of the Yemeni Government.
Meanwhile, after visiting Aden, the seat of the Yemeni Government, and the capital Sana'a – which is held by the Houthis – Andrew Gilmour, UN Assistant Secretary-General for Human Rights, urged the warring parties to do "absolutely everything humanly possible" to prevent renewed fighting in Hudaydah.
In all his meetings, Mr. Gilmour underlined the international community's demand to end the practice of recruiting children to take part in the fighting.
He underlined that it is unacceptable for any party to the conflict to deliberately create humanitarian suffering as a tactic of war and urged that delivery restrictions on emergency food and medical supplies be immediately removed.
Mr. Gilmour stressed the importance of accountability for international crimes and reiterated the need to restore law and order throughout the entire country.
In Aden, after meeting with Mothers of the Detainees who recounted harrowing and tragic tales of missing husbands, sons and brothers, he requested the government there, and the de facto authorities in Sana'a, to end unlawful detention and release all names of those in custody. He also called for improved detention conditions throughout the country.
Owing to the stigma attached to conflict-related sexual violence and the victims' fear of retribution, Mr. Gilmour expressed his belief that it was significantly under-reported. He urged all sides to make it "crystal clear to absolutely everyone that any instances of rape and other forms of sexual violence would be rigorously investigated, and all perpetrators held accountable and punished."
On behalf of the Office of the High Commissioner for Human Rights, Mr. Gilmour lauded Yemeni rights defenders who "despite enormous threats to their security and lives, continue to show extraordinary courage and compassion in order to investigate violations and campaign for improved rights."
Ten days before the Universal Declaration of Human Rights marked 70 years, he sadly pointed out that "virtually every article in that noble document is being flagrantly and brutally disregarded."
UN expert raises alarm over migrant, asylum seeker 'pushbacks' at Turkey-Greece border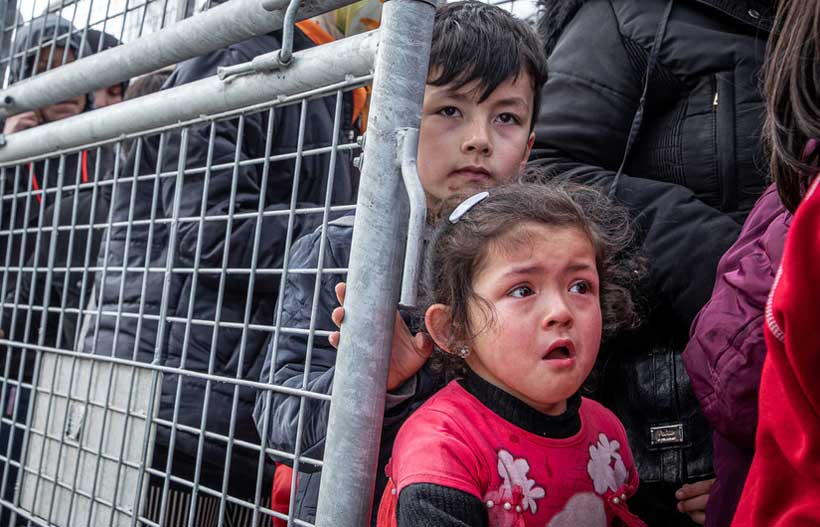 Greece must take immediate action to end the violence against migrants and asylum seekers at the border between Turkey and Greece, an independent UN human rights expert said on Monday, expressing alarm at reports of violence at the hands of some Greek security officers and unidentified armed men.
"I am very concerned about the reported pushbacks of asylum seekers and migrants, which constitutes a violation of the prohibition of collective expulsions and the principle of non-refoulement," said Felipe González Morales, Special Rapporteur on the human rights of migrants.
On 1 March, Greece suspended for 30 days, asylum applications for anyone who crossed the border irregularly, which prompted the Special Rapporteur to urge the country to "immediately reverse its decision", saying it "has no legal basis in international human rights law".
Migrants who managed to cross into Greece were allegedly intercepted by Greek border guards, detained, stripped, looted and pushed back to Turkey.
And alleged excessive use of force seems to have led to deaths and injuries, including the death of a Syrian asylum seeker.
"The right to individual assessment is the cornerstone of human rights and refugee protection", warned Mr. González Morales. "It cannot be put on hold".
He pointed out that returning people without due process "will inevitably result in cases of refoulement to situations where they may face the risk of death, torture, ill-treatment, persecution or other irreparable harm".
Humanitarians in crosshairs
The Special Rapporteur also raised the alarm over an increase in hostility and violence against humanitarian workers, human rights defenders and journalists working at the border and in the Greek Aegean Sea.
"Greece has the responsibility to ensure that migrants and those assisting them are protected from threats and attacks", he said. "The authorities should condemn promptly and ensure accountability for any such acts."
The independent UN expert has shared his concerns with the Greek Government along with the relevant European Union institutions and the Government of Turkey.
The Special Rapporteurs are part of the Special Procedures of the Human Rights Council. Special Procedures, the largest body of independent experts in the UN Human Rights system. They are independent from any government or organization and serve in their individual capacity.
UN human rights chief: Racism and xenophobia are 'contagious killers' too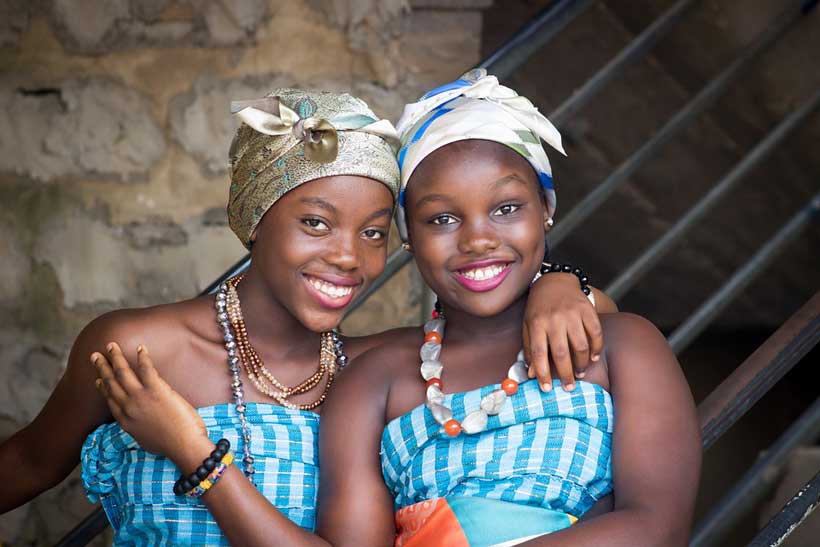 The coronavirus outbreak may have forced millions around the world already into "social distancing", keeping a metre apart to prevent its spread, but it will not stop them from uniting to combat racism, the UN High Commissioner for Human Rights declared in Geneva on Friday.
Michelle Bachelet was addressing the Human Rights Council as members met to debate progress since the launch of the International Decade for People of African Descent in 2014.
"Like COVID-19, racism and xenophobia are contagious killers", she said. "In the current context, we, at this Council, need to come together and work for the common good by maintaining physical distances between us. But our conviction, and our determination to advance human rights, are as forceful as they have ever been."
Stop discrimination, promote inclusion
The UN General Assembly established the International Decade to promote and protect the human rights of people of African descent, who number around 200 million worldwide.
Ms. Bachelet described it as "a unique platform" that emphasises their important contributions to society. It also promotes measures to stop discrimination and support their full inclusion.
"Indeed, throughout the world – and regardless of whether they are descendants of victims of enslavement, or recent migrants – people of African descent endure intolerable discrimination and constitute some of the poorest and most marginalized groups", she said.
The General Assembly will hold a midterm review of the International Decade when it meets later this year. Countries will assess progress, share good practices and decide on further actions.
Ms. Bachelet expressed hope that they will soon establish a Permanent Forum on people of African descent, and draft a related UN declaration on respecting their human rights: the first step towards a treaty that would be legally binding.
In the interim, the UN human rights office (OHCHR) has been working with countries, civil society and UN agencies in its role as Coordinator of the International Decade.
This engagement has sparked numerous initiatives such as the adoption of national action plans against discrimination, the establishment of national monitoring and complaint mechanisms, and the creation of an annual fellowship programme that has benefited more than 80 people from 32 countries.
Although she acknowledged these steps forward, the UN rights chief stressed the need for more action: "We need to tackle disproportionate police violence, racial profiling, mass incarceration, and structural racial discrimination in health, employment, education and housing", she said.
COVID-19 and the Human Rights Council
While Ms. Bachelet said COVID-19 will not stop action to advance human rights, the disease had impacted this latest session of the Human Rights Council.
On Thursday, the Council moved to suspend meetings from Friday onwards, taking into consideration measures adopted by the Swiss government to prevent the spread of the new coronavirus.
"The Council has never been suspended for a (pandemic). It has been suspended for technical reasons at various moments in time, so there is no real comparison, but it's the only sensible and reasonable and responsible thing to do at this stage", President Elisabeth Tichy-Fisslberger told UN News in Geneva that day.
Prior to concluding, the Council appointed 19 human rights experts under its Special Procedures system and extended all mandates which would have expired this session.
Special Procedures mandate holders research and gather information on a vast range of human rights violations worldwide. They are independent of the UN and are not paid for what they do.
Democracy is sliding away in Myanmar, warns top rights investigator
Daily fighting in Myanmar, widespread internet blackouts and reporting restrictions, indicate that the shift to more democratic rule is "sliding away", a senior UN-appointed independent rights investigator said on Wednesday.
Two-and-a-half years after hundreds of thousands of mainly Muslim ethnic Rohingya fled a campaign of State-led violence, Yanghee Lee said it was no longer enough for the international community to simply monitor grave abuses happening there.
In particular, the Special Rapporteur urged the UN Security Council in New York to establish an international tribunal "to adjudicate the crimes against humanity and war crimes" since 2011.
'Walk the walk'
"This is where the international community must really walk the walk not talk the talk", she insisted.
Speaking at a press conference in Geneva after presenting her last report to the Human Rights Council at the end of her six-year mandate, Ms. Lee highlighted concerns that Myanmar's civilian Government had done too little to promote democratic rule.
There were still a lot of "old draconian laws" that could be "amended, reformed repealed" by the civilian administration, which rules the country in a power-sharing arrangement with the military, Ms. Lee explained.
Rather than tackle legislative reform, the civilian Government had passed even more repressive measures that had "stifled" freedom of expression.
Nonetheless, it wasn't too late for its leader, former rights icon Aung San Suu Kyi, to do something about it," the independent rights expert maintained.
"There is no evidence that shows that civilian Government is truly genuine about its commitment towards democracy…but when I said it's not too late, it's because the civilian Government still has a lot of power if it exercises it power in the right places."
In addition to Human Rights Council resolutions condemning abuses in Myanmar and calling for victims' justice, consternation about the alleged massacre of ethnic Rohingya has also led to recent rulings at the International Criminal Court (ICC) and the International Court of Justice (ICJ).
In addition to this last initiative, brought by The Gambia on behalf of the Organisation of Islamic Cooperation (OIC), other countries have also expressed concern, including the Netherlands, Canada and the Maldives.
"I urge others to join in, who are parties to the Genocide Convention", she said.
Rakhine state violence ongoing
Asked about the situation inside troubled Rakhine State, the Special Rapporteur noted that armed conflict was continuing there between the Arakan Army – an ethnic Rakhine armed group – and State forces known as the Tatmadaw.
"All sides to the hostilities are responsible for the violations and abuses that happen. But the Tatmadaw is the one that is systematically targeting civilian villages and even cultural sites," she said, in particular, the Mrauk-U World Heritage Site, which has been destroyed.
Journalists gagged
On the issue of press freedom, the Special Rapporteur condemned new restrictions on journalists, including international wire reporters covering the Tatmadaw's use of civilians as porters and labourers.
"That is what Reuters has been trying to do and the Tatmadaw doesn't want them to do any more", she said.
Energy investment leaving poorest behind
Turning to development challenges inside Myanmar, Ms. Lee acknowledged the Government's bid to increase electricity supply throughout the country by building coal-fired power stations.
Shan state and Rakhine state needed energy investment, she said, noting that around half of the population doesn't have access to enough electricity and many areas experience regular blackouts.
"My concern particularly when it comes to oil and gas particularly in relation to Rakhine where a lot of this investment activity is taking place, that Rakhine still remains one of the poorest parts of the country."
Responding to the Special Rapporteur's report in the Human Rights Council, Myanmar Progress insisted that despite many challenges, it had been "striving" to build an all-around democratic society.
Efforts had been made on national reconciliation, it insisted, while "battling" hate speech "offline and online" ahead of elections later this year.
Amid appeals for much quicker action from Myanmar to repatriate nearly a million Rohingya refugees from neighbouring Bangladesh, the delegation maintained that this was the first priority of the Government.