Business Urges Governments to Step Up Fight Against Climate Change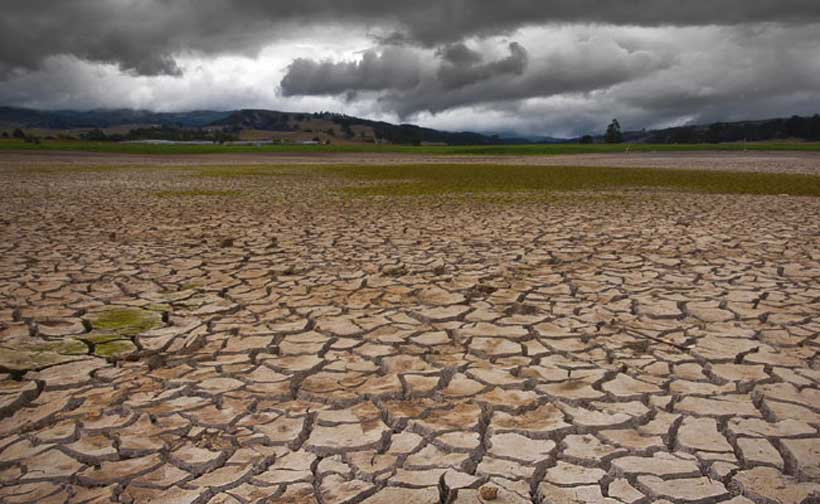 Heads of 50 major global businesses representing more than $1.5 trillion in total revenue today publish an open letter to world government leaders urging greater collaboration to accelerate outcomes in the race against climate change.
Leaders from the Forum's Alliance of Climate Action CEOs are committed to using their positions to help meet the Paris Climate Agreement goals. Thirty of the companies that signed the open letter succeeded in reducing emissions by 9%, (more than 47 million metric tonnes in absolute terms) between 2015 and 2016, the equivalent of taking ten million cars off the road for one year.
The open letter is addressed ahead of the UNFCCC climate conference in Katowice, Poland, where government leaders will meet next week to review progress towards delivering on the goals set in 2015.
Alliance leaders call for greater public-private cooperation to accelerate effective carbon pricing mechanisms and policies to incentivize low-carbon investment and drive demand for carbon-reduction solutions. They also highlight the business case for cutting emissions to generate wider support in the private sector.
"If we have twelve years to avoid a 'hothouse' earth, we absolutely cannot pursue a business-as-usual approach. Business and government must forge new partnerships that are able to drive results much more quickly than our current international architecture allows," said Dominic Waughray, Head of the Centre for Global Public Goods, World Economic Forum.
"Business has an increasingly vital role to play in accelerating the shift to a low-carbon and climate-resilient economy. This will require partnerships with other companies, governments at all levels and civil society. It also requires bold leadership and good governance, which will allow long-term creation of shareholder value alongside long-term value for our society. We, as business leaders, are committed to climate action and stand ready to facilitate fast-track solutions to help world leaders deliver on an enhanced and more ambitious action plan to tackle climate change and meet the goals set out at the 2015 Paris Climate Agreement", said Feike Sijbesma, Chief Executive Officer and Chairman of the Managing Board, Royal DSM, and Chair of the Alliance of CEO Climate Leaders
Among measures taken by members of the Alliance to drive climate action within their businesses:
BT: The UK-based telecom provider is aiming to buy 100% renewable energy by 2020, and to have reduced carbon intensity by 87% from 2017 levels by 2030. It is also aiming to help customers cut emissions by three times its own total carbon impact by 2030.
ENGIE: Having cut coal-fired capacity by 60% since 2016 by closing or selling plants, the France-based energy group has adopted an internal carbon price and is now focusing on low CO2e energy sources like natural gas and renewables, which will represent over 90% of its earnings by 2018.
ING Group: By 2025, the banking group will only finance existing utility clients that use coal for 5% or less of their energy mix. New clients will only be financed if they have near-zero reliance on coal. As of November 2017, 60% of all utilities project financing went towards renewables.
Ørsted: Changed its name in 2017 from Danish Oil and Natural Gas (DONG) Energy to signify its switch from oil and gas to renewable energy. The company has committed to reducing greenhouse gas (GHG) emission intensity from energy production by 96% by 2023, using a 2006 base-year.
Royal DSM: The Netherlands-based global business in health, nutrition and sustainable living was established in 1902 as a nationalized coal mining company. This year it has committed to an absolute GHG emissions reduction of 30% (2016-2030, Scope 1+2), among other by using 75% purchased renewable electricity by 2030. DSM uses an internal carbon price of €50 per ton of CO2e.
Signify: Formerly Philips Lighting, the company has committed to achieve net-zero carbon buildings by 2030 and to operate a 100% electric and hybrid lease fleet by 2030.
The Alliance of Climate CEOs has also provided input into the UNFCCC Talanoa Dialogue and companies will be looking for a clear signal from COP24 negotiations that governments are willing to strengthen their engagement with the private sector. When they meet in Davos in January 2019, a clear focus will be on setting goals for the UN Secretary General's Climate Summit in September 2019 to further support the urgent action needed – a watershed moment for getting the planet on track to curb emissions and avoid global temperature rise beyond 1.5oC.
View from the C-Suite
José Manuel Entrecanales Domecq, Chairman and Chief Executive Officer, Acciona: "The second-best time to act against climate change is now; the best has already passed. It´s the moment to foster emission reduction, effective carbon prices, key partnership and climate risk management."
Cees 't Hart, President and Chief Executive Officer, Carlsber: "We're targeting carbon neutrality by 2030 and are excited to work alongside like-minded businesses in our drive to reach the goals of the Paris Agreement, through climate leadership and action."
John Flint, Chief Executive Officer, HSBC Holdings: "Climate change is a major threat to our environment, societies and economy. Decarbonization of the economy is not straightforward, but it can be achieved by urgent and combined efforts by government, business and policy-makers. HSBC is committed to climate action and has already made significant progress towards our commitment to provide $100 billion of sustainable finance".
Chen Kangping, Chief Executive Officer, JinkoSolar: "This is the last chance we give to ourselves. Don't be too late to take action when grid parity is just around the corner."
Bernard J. Tyson, Chairman and Chief Executive Officer, Kaiser Permanente: "We have a real opportunity to create synergistic public-private partnerships. Working together, we can solve these pressing climate change issues."
Tex Gunning, Chief Executive Officer, LeasePlan: "Climate change is one of the biggest challenges facing every one of us. That's why we're committed to working with the entire stakeholder community to speed up the transition to zero emission mobility. Our ambition is to achieve net zero emissions from our entire fleet of 1.8 million vehicles by 2030."
"Pollution is having dramatic impact on our climate, our landscapes, our flora and fauna, and our health. We need a higher environmental engagement and a shift towards systems that address the negative and positive externalities of products and businesses. Banks should stop financing dirty businesses and shift financial flows towards a low carbon and more circular economy," said H.S.H. Prince Max von und zu Liechtenstein, Chief Executive Officer, LGT.
Henrik Poulsen, Chief Executive Officer, Ørsted: "Green energy is now fully competitive with fossil energy. There is no economic reason for not accelerating the transition to green energy."
Eric Rondolat, Chief Executive Officer, Signify: "Today's weather anomalies are the result of a temperature rise of only 1 degree Celsius. Imagine the impact on our daily lives when temperature rises 2 degrees or more. We – both political and business leaders – need to act now and accelerate targeted integrated policy interventions that stimulate sustainable business and safeguard a healthy planet for future generations. The good news is that we can still limit global warming with the latest available technologies, so let's step up climate action now for the benefit of all".
Christian Mumenthaler, Group Chief Executive Officer, Swiss Reinsurance Company Ltd.: "Climate change is impacting our societies and will cause irreversible damage if we don't act. With our partners we need to make societies more resilient and build a low-carbon future".
Erik Fyrwald, Chief Executive Officer and Executive Director of Syngenta International: "Climate change poses severe threats to food security, rural communities and economies. As one of the world's leading agricultural companies we are investing more than US$1 billion every year to achieve a coherent approach to meet that challenge."
The list of signatories includes:
Ulrich Spiesshofer, President and Chief Executive Officer, ABB
Pierre Nanterme, Chairman and Chief Executive Officer, Accenture
José Manuel Entrecanales Domecq, Chairman and Chief Executive Officer, Acciona
Oliver Bäte, Chief Executive Officer, Allianz
Peter Oosterveer, Chief Executive Officer, Arcadis
Gregory Hodkinson, Chairman, Arup Group
Thomas Buberl, Chief Executive Officer, AXA
Martin Brudermüller, Chairman of the Board of Executive Directors and Chief Technology Officer, BASF
Peter T. Grauer, Chairman, Bloomberg
Gavin Patterson, Chief Executive, BT Group
Ion Yadigaroglu, Managing Partner, Capricorn Investment Group
Cees 't Hart, Chief Executive Officer, Carlsberg
Patrick Allman-Ward, Chief Executive Officer, Dana Gas
Kim Fausing, President and Chief Executive Officer, Danfoss
Frank Appel, Chief Executive Officer, Deutsche Post DHL
Francesco Starace, Chief Executive Officer and General Manager, Enel
Isabelle Kocher, Chief Executive Officer, ENGIE Group
Jeffrey McDermott, Managing Partner, Greentech Capital Advisors
Jean-François van Boxmeer, Chairman of the Executive Board and Chief Executive Officer, Heineken
Ajit Gulabchand, Chairman and Managing Director, HCC
Ratul Puri, Chairman, Hindustan Powerprojects (Hindustan Power)
John Flint, Chief Executive Officer, HSBC Holdings
Ignacio Sánchez Galán, Chairman and Chief Executive Officer, Iberdrola
Salil S. Parekh, Chief Executive Officer and Managing Director, Infosys
Ralph Hamers, Chief Executive Officer, ING Group
Chen Kangping, Chief Executive Officer, JinkoSolar
Bernard J. Tyson, Chairman and Chief Executive Officer, Kaiser Permanente
Sandra Wu Wen-Hsiu, Chairperson and Chief Executive Officer, Kokusai Kogyo
Jan Jenisch, Chief Executive Officer, LafargeHolcim
Tex Gunning, Chief Executive Officer, LeasePlan
Stefan Doboczky, Chief Executive Officer, Lenzing
H.S.H. Prince Max von und zu Liechtenstein, Chief Executive Officer, LGT
Michael H. McCain, President and Chief Executive Officer, Maple Leaf Foods
Jean Raby, Chief Executive Officer, Natixis Investment Managers
Henrik Poulsen, Chief Executive Officer, Ørsted
Ross Beaty, Chairman, Pan American Silver
Robert E. Moritz, Global Chairman, PwC International
Feike Sybesma, Chief Executive Officer and Chairman of the Managing Board, Royal DSM
Frans van Houten, Chief Executive Officer, Royal Philips
Jean-Pascal Tricoire, Chairman and Chief Executive Officer, Schneider Electric
Eric Rondolat, Chief Executive Officer, Signify
Takeshi Niinami, Chief Executive Officer, Suntory Holdings
J. Erik Fyrwald, Chief Executive Officer, Syngenta International
Tulsi Tanti, Chairman, Suzlon Energy
Christian Mumenthaler, Group Chief Executive Officer, Swiss Reinsurance
Don Lindsay, President and Chief Executive Officer, Teck Resources
Sergio P. Ermotti, Group Chief Executive Officer, UBS
Paul Polman, Chief Executive Officer, Unilever
Anders Runevad, President and Chief Executive Officer, Vestas Wind Systems
Svein Tore Holsether, President and Chief Executive Officer, Yara International
As voices for the planet grow louder, we must get the job done
There is something in the air. I am not talking about pollution or greenhouse gas emissions. I am talking about the change humanity needs to address these and other environmental challenges, which have placed our planet and societies in imminent peril.
We can all sense this change: in our workplaces and schools, in our cities and communities, in the boardroom and in the media, in parliaments and city councils, in laboratories and business incubators.
People from all corners of the world are demanding a fundamental redesign of how we – as individuals and as a society – interact with the planet. There is a clear understanding that we must live within the limits of our natural world. In response, we are seeing humanity's astonishing capacity for innovation and imagination turn towards finding solutions.
Never before has the environmental mandate been more visible, recognized and acted upon. But then again, never before have the stakes been higher.
Pollution of air, land and water is poisoning the planet, from the deepest ocean trench to the highest mountain peak. The latest climate alarm, from the Intergovernmental Panel on Climate Change, told us how little time we have to ward off the worst impacts of climate change. Scientists from many different bodies are warning that human activity is devastating biodiversity – threatening livelihoods, food security and society as we know it.
We have serious work to do. We need to ensure a healthy environment for all, which is essential to development, peace, stability and the eradication of poverty. We need to change our environmental footprint: how we use and discard, how we plan and build, how we power our societies, how we measure growth, and how we share the planet with other species.
Today, as I take up the leadership of the United Nations Environment Programme, I am convinced that we can get this job done, together. Environmental management and sustainability have been at the core of my personal journey since my first job in the 1980s in Sudan, where I worked on drought and desertification issues. I have seen what people can achieve when they work with each other towards an important goal.
In these days of change, the organization I am leading is critical. The United Nations Environment Programme is the link between science and policy action by governments – which is a key driving force for change. The organization's Medium-Term Strategy (2018-2021) and accompanying Programme of Work informs, supports and assists nations as they work towards a sustainable future. This Programme of Work – which guides every action the organization takes – is fully aligned with the Sustainable Development Goals, the Paris Agreement and many other international processes. We collaborate just as closely with civil society and the private sector, without whom change at the speed and scale we need simply will not be possible.
We also have a long history of horizon watching, of identifying waves that are coming to our shores, and supporting nations as they come to agreements around issues that require coordinated global action. The United Nations Environment Programme hosts the secretariats of many multilateral agreements on environmental themes: from biodiversity and ecosystems to regional seas, from chemical waste management to protecting the ozone layer. I look forward to supporting these agreements so that their ambitious goals can be achieved.
The UN Environment Programme is here to support the wider UN system and every process linked to environmental action. In September this year, at the UN Secretary-General's Climate Action Summit, countries will showcase a leap in collective ambition. In 2020, at the next meeting of the UN Convention on Biological Diversity, the world will agree on new and – I hope – ambitious targets to arrest biodiversity loss. Whatever my organization can do to support these encouraging moves, we will do.
Like any organization, though, we must evolve and improve. I have taken to heart the changes demanded of this organization. I will work closely with my dedicated staff, management and Member States to make sure we drive forward, while learning from the past. We will adhere to the high standards expected of an institution with such a powerful global mandate: safeguarding life on earth.
As we work ever harder and better, our success will not be defined by a report or a conference, but by how we support Member States and their people to shift the needle.
Success for us means halting the rapid loss of species. It means preventing seven million people from dying of air pollution each year. It means countries taking action towards sustainable consumption and production. It means a planet powered by clean energy. It means all of humanity reaping the benefits of a healthy and thriving environment for centuries to come.
Today, as I arrive in beautiful Kenya, I will do everything I can to work with staff, Member States and partners to make this happen.
Restoring the Caribbean to the paradise it used to be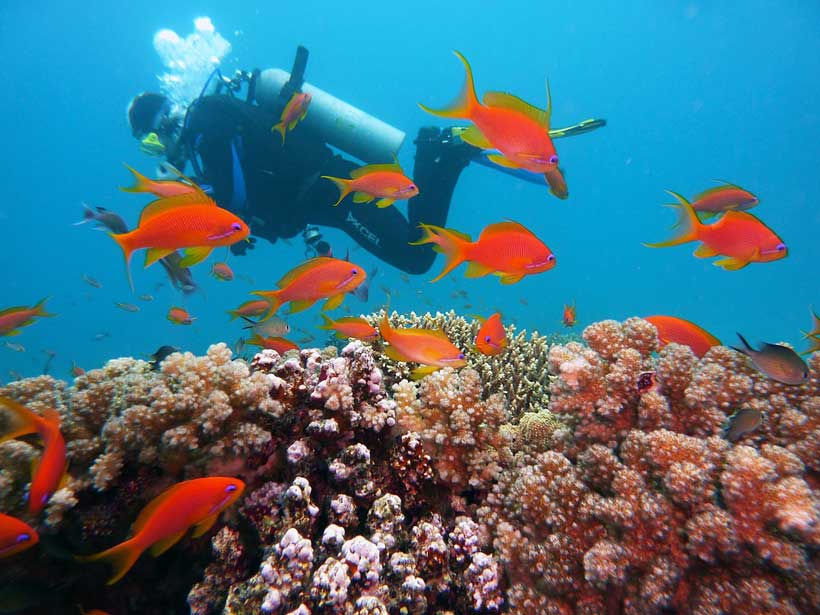 When people think of the Caribbean, it's the turquoise seas, clean beaches, coral reefs teeming with fish, turtles and balmy breezes that come to mind.
For us, this paradise is what we call home. We depend upon its riches for sustenance and, often, to make a living. It is the origin of much of the pride we feel when we say we are from the Caribbean.
Increasingly however, the reality does not live up to expectations—we may arrive at the seashore to find it covered with sargassum, the water cloudy and brown, and the horizon covered in trash; the coral reefs may look faded and tired and with barely enough fish to count on one hand…
For visitors, what version of the paradise they may find is becoming unpredictable and some may never return, depending on their experience.
For locals, it's a different matter—as seafood prices go up and children develop rashes after swimming in the ocean, and as houses flood after each storm and tourists turn their backs on the islands, the paradise is increasingly looking less idyllic.
Sounding a wake-up call to protect the reefs
More than 100 million people in the wider Caribbean region live on, or near the coast in a complex ecosystem with the highest number of marine species in the Atlantic Ocean.
Shallow-water coral reefs, mangroves, seagrass beds, lagoons, estuaries and beaches as well as coral banks and rocky outcrops in deep waters together make up the coral reef sub-ecosystem, the richest in biodiversity in the wider Caribbean region.
Almost 10 per cent of the world's coral reefs are found in the Caribbean Sea and Gulf of Mexico, and 45 per cent of the fish species and 25 per cent of the coral species are found nowhere else in the world. With an area of 10,429 square kilometres of mangrove forest, the adjacent North Brazil Shelf has the highest mangrove coverage of any large marine ecosystem.
This wide ecosystem supports three of the region's major fisheries—reef fish, spiny lobster and conch—and is the foundation of the region's tourism industry. Coral reefs, mangroves and seagrass beds also play an important part in coastal and shoreline protection under normal sea conditions as well as during hurricanes and tropical storms.
A 2016 study by the World Bank put the economic value of the Caribbean Sea alone at US$407 billion per year. Yet this precious ecosystem is at the heart of competing economic and social demands as well as natural stresses and threats.
Pollution from activities on land and at sea degrades and destroys the reef. Many once-abundant species are now threatened or endangered.
Hurricanes are becoming more frequent and more severe, resulting in great destruction and loss of lives, leaving both the coastline and local communities more vulnerable to future shocks.
A strategy to keep it pristine
Since 1981, UN Environment's Caribbean Environment Programme has been working with the region's national governments to better manage and use coastal and marine resources.
Following the establishment, in 1983, of the Cartagena Convention—the only legally binding agreement for the protection of the Caribbean Sea—the programme has relentlessly worked to gain acceptance of, and agreement upon, three protocols or agreements to combat oil spills [the Oil Spills Protocol] coastal and marine biodiversity [the Specially Protected Areas and Wildlife Protocol] and pollution [the Land Based Sources of Marine Pollution Protocol] among its 28 member states and 14 territories.
As a result of the analysis of the wider Caribbean region conducted between 2007 and 2011 by the joint United Nations Development Programme and Global Environment Facility's Caribbean Large Marine Ecosystem Project (2009–2014), the coral reef sub-ecosystem was given priority in a regional strategy to address transboundary problems that compromise the ability of the Caribbean Sea and the region's living marine resources to support social and ecological well-being and resilience.
In the last two years, the Specially Protected Areas and Wildlife Protocol, together with the Caribbean and North Brazil Shelf Large Marine Ecosystems Project 2015–2020, published the Report on the State of Marine Habitats in the Wider Caribbean, which then became the basis for the Regional Strategy and Action Plan for the Valuation, Protection and/or Restoration of Key Marine Habitats in the Wider Caribbean 2021–2030. The strategy recommends a series of measures to support the people, economies and ecology of the region, targeting coral reefs, mangroves and seagrass beds in particular.
Using an integrated approach, participating governments and stakeholders from academia, civil society, the private sector, and regional and global agencies are working together to enhance management and conservation of the coral reef sub-ecosystem in support of sustainable development.
UN Environment's Caribbean Environment Programme, as Secretariat of the Specially Protected Areas and Wildlife Protocol, has been working to revamp the Caribbean Marine Protected Areas Managers Network and establish a regional wildlife enforcement network, in efforts to improve marine biodiversity management. Assisting the region and its countries in co-executing the strategic action plan is another important step in this direction. The Caribbean Environment Programme is driving the process, building the alliances needed to ensure the integrity of Caribbean coral reefs, seagrass beds and mangroves, in the hope to bring back the paradise we all expect.
The Perilous Migration of Birds through Cities
How many birds flying into buildings die,
Thinking the glass reflection is the sky. — with a nod to Kansas poet Madeleine Aaron
Bird migration is a wondrous and majestic phenomenon. One may witness flocks of colorful songbirds sweeping the skies, geese gliding in a V-shape of beautiful symmetry, or a great hawk soaring above and diving for prey at 120 miles per hour.
About half of all birds in the world migrate, and even the smallest may travel remarkably long distances. Incredibly, the tiny hummingbird can fly nonstop 600 miles over the Gulf of Mexico. Some round-trip migrations can wind their way for as long as 44,000 miles.
Most songbirds migrate at night, and nocturnal travel makes their journey particularly perilous in light of human development. Birds face many obstacles along the way, including extreme weather events and lack of habitat. Yet, one particularly tragic and preventable peril remains: human-made structures.
Scientists estimate an astounding upper-level figure of 1 billion birds that die in the U.S. each year from building collisions. Making matters worse, 40 percent of the world's bird species are already in decline. In the last decade alone, four birds became extinct and four more are "on the verge of extinction." Nearly one in five bird species in Europe is at risk of extinction.
Artificial light from buildings draws migratory birds like a beckoning siren, luring them toward lit cities where skyscraper glass reflections are plentiful and deadly. What appear to be skies and trees turn out to be deceptive reflections, and as the birds glide toward the images, they slam into glass. Many are killed instantly, while some are seriously wounded.
Scientists at the Cornell Lab of Ornithology have investigated light pollution and bird migration patterns in major U.S. cities to determine where collision risks are highest. They report that the median light exposure to birds in cities is 24 times higher than the countrywide average. Chicago tops the list of dangerous U.S. cities for birds, followed by Houston and Dallas. This is true for both fall and spring migrations. Other dangerous metropolises include New York, Minneapolis, St. Louis and Los Angeles.
The central region of the U.S. happens to be a superhighway for bird migrations. Every spring and fall, over 5 million migrating birds comprised of 250 species pass over Chicago, where the city's glass skyscrapers and artificial light become a death trap. Scientists from the Field Museum in Chicago have been counting dead birds at just one building (McCormick Place) since 1978. By 2002, the numbers had totaled 29,842 birds from 140 species. Chicago clearly has to be a major focus for conservation efforts during migration periods, as should the other hazardous cities identified in the study.
Another useful lesson from the Cornell study is one of timing, and this can help birds in many geographic regions of the U.S. Particularly crucial is the ability to pinpoint specifically when the birds face the greatest risks in each region. Fine-tuning the weeks when help is most needed can have a substantial impact on saving birds.
Researchers discovered that while a migration may continue over a six-month period, it "occurs in sporadic waves," with the vast majority of birds passing through dangerous locales on just a few nights. Half of all migratory birds each season passed a metro location on approximately 7 to 10 nights during their migrations. This means helping birds, even for a period as short as a week, can have a significant impact. Really though, we must do more.
How Can We Lower the Rate of Bird Collisions?
For low-rises and high-rises, minimizing artificial window light is highly beneficial. This can be done by turning out the lights at night, drawing curtains and blinds, using a small lamp on a table rather than bright ceiling lights and introducing lights with motion sensors in office buildings.
Additionally, participating in Lights Out projects during peak migration times saves many birds. For the average reader, this is as simple as turning the lights out after 11 pm during fall and spring migration months. For building owners, minimizing exterior lighting is also essential. Lights Out programs are being organized in many major cities and have saved thousands of birds. A two-year study by the Field Museum using McCormick Place in Chicago found that turning off the lights resulted in an 83 percent reduction in bird window-collision deaths.
Chicago Bird Collision Monitors rescues injured birds and counts fatalities each morning during migration. Notably, they rescued an injured peregrine falcon (on the endangered list) that was restored to health and released. "We know that before all buildings were participating consistently in Lights Out, there was a foggy night in 2002 when many birds were migrating where a single building was reported to kill over a thousand birds in one evening," said Annette Prince, the program's director. "Chicago Bird Collision Monitors worked with buildings to get better participation in Lights Out and by 2004, saw 100 percent participation in light reduction so that subsequently we have never had a single building kill so many birds at once."
The Cornell Lab of Ornithology has a live bird migration map, so one can view in real time when birds are migrating through one's locale and be cognizant of light pollution during peak days. It is important to note that turning lights out whenever possible is also beneficial outside of migration periods, as scientists have shown that substantial numbers of collisions can and do occur outside of migration periods, even in winter.
Bird-friendly architecture for new construction is essential, as is mandatory legislation. Additionally, adding bird-safe architecture to green building certification standards is recommended by scientists. The extent to which architectural changes can affect bird collision incidence is illustrated by the recent renovation of New York's Javits Center – a building previously responsible for the most bird deaths per year in New York. To help mitigate the problem, architects replaced dark-mirrored glass with glass that had a subtle fritted pattern, and also added a green roof for nesting. The project was a remarkable success, reducing bird collisions by 95 percent. Other architectural strategies are installation of UV-coated glass, translucent glass and indented windows with shutters. Legislation requiring implementation of these strategies is crucial to saving birds from collisions.
Chicago proposed bird-friendly building legislation at the beginning of the year. The ordinance would limit the percentage of transparent or reflective glass that can be used in new and renovated construction exteriors. Specifically, it would require that from the ground to 36 feet up, at least 95 percent of the exterior cannot be covered in glass, or must use glass containing frosting, etching or screens. Nonessential exterior lighting would also be required to automatically shut off after 11 pm. Chicago's legislation was introduced by Alderman Brian Hopkins and is supported by Bird Friendly Chicago. It is expected that real estate developers will oppose the bill. Michael Cornicelli, executive vice president of the Building Owners and Managers Association of Chicago, communicated that the portion of the bill requiring adoption of bird-friendly architecture to renovations of existing buildings would be "a potential sticking point." San Francisco and Toronto already have bird-friendly legislation in place to serve as a model.
On a national level, U.S. Rep. Mike Quigley, a Democrat who is also a Chicago resident, has reintroduced the Bird-Safe Buildings Act (H.R. 919), which he has tried four times to pass since 2010. Dr. Christine Sheppard, director of American Bird Conservancy's Glass Collisions Program, notes, "The legislation would help address one of the greatest human-caused threats to birds. Although this legislation is limited to federal buildings, it's a very good start that could lead to more widespread applications of bird-friendly designs and use of bird-smart glass solutions."
When enacted, these bills will reduce bird collision deaths, and in the next few months, we will see how they fare.
In the meantime, researchers recommend that residents take a few of the following precautions to help minimize window collisions: angling windows to reduce reflection, keeping indoor vegetation away from windows, installing netting, ultraviolet-reflecting glass or decals spaced closely together. And of course, simply turning out the lights helps.
These same strategies can be used in any city around the world where migratory birds traverse. Collectively, we can reduce the incidence of bird collisions and help the many already threatened species to have a better chance of survival.
In the coming months, look to the sky and around you. Stop awhile and you will hear birdsong, more in the morning but also during the day; wee warblers with deceptively loud melodies, cardinals singing their sweet song, and if you look carefully you might catch a glimpse of a puff of bright yellow, the source of that surprising volume. These and others are growing families and enriching our lives before they prepare for the thousands of miles long autumn journey to their winter homes.
Author's note: first published in Truthout.org