Business Urges Governments to Step Up Fight Against Climate Change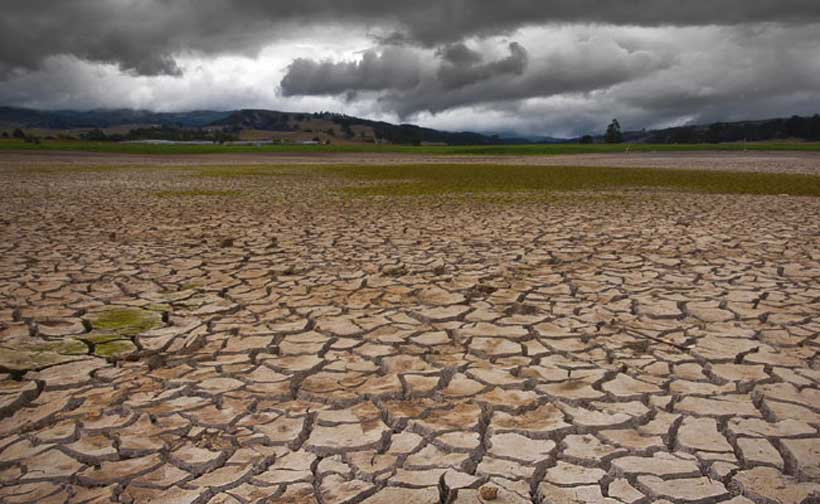 Heads of 50 major global businesses representing more than $1.5 trillion in total revenue today publish an open letter to world government leaders urging greater collaboration to accelerate outcomes in the race against climate change.
Leaders from the Forum's Alliance of Climate Action CEOs are committed to using their positions to help meet the Paris Climate Agreement goals. Thirty of the companies that signed the open letter succeeded in reducing emissions by 9%, (more than 47 million metric tonnes in absolute terms) between 2015 and 2016, the equivalent of taking ten million cars off the road for one year.
The open letter is addressed ahead of the UNFCCC climate conference in Katowice, Poland, where government leaders will meet next week to review progress towards delivering on the goals set in 2015.
Alliance leaders call for greater public-private cooperation to accelerate effective carbon pricing mechanisms and policies to incentivize low-carbon investment and drive demand for carbon-reduction solutions. They also highlight the business case for cutting emissions to generate wider support in the private sector.
"If we have twelve years to avoid a 'hothouse' earth, we absolutely cannot pursue a business-as-usual approach. Business and government must forge new partnerships that are able to drive results much more quickly than our current international architecture allows," said Dominic Waughray, Head of the Centre for Global Public Goods, World Economic Forum.
"Business has an increasingly vital role to play in accelerating the shift to a low-carbon and climate-resilient economy. This will require partnerships with other companies, governments at all levels and civil society. It also requires bold leadership and good governance, which will allow long-term creation of shareholder value alongside long-term value for our society. We, as business leaders, are committed to climate action and stand ready to facilitate fast-track solutions to help world leaders deliver on an enhanced and more ambitious action plan to tackle climate change and meet the goals set out at the 2015 Paris Climate Agreement", said Feike Sijbesma, Chief Executive Officer and Chairman of the Managing Board, Royal DSM, and Chair of the Alliance of CEO Climate Leaders
Among measures taken by members of the Alliance to drive climate action within their businesses:
BT: The UK-based telecom provider is aiming to buy 100% renewable energy by 2020, and to have reduced carbon intensity by 87% from 2017 levels by 2030. It is also aiming to help customers cut emissions by three times its own total carbon impact by 2030.
ENGIE: Having cut coal-fired capacity by 60% since 2016 by closing or selling plants, the France-based energy group has adopted an internal carbon price and is now focusing on low CO2e energy sources like natural gas and renewables, which will represent over 90% of its earnings by 2018.
ING Group: By 2025, the banking group will only finance existing utility clients that use coal for 5% or less of their energy mix. New clients will only be financed if they have near-zero reliance on coal. As of November 2017, 60% of all utilities project financing went towards renewables.
Ørsted: Changed its name in 2017 from Danish Oil and Natural Gas (DONG) Energy to signify its switch from oil and gas to renewable energy. The company has committed to reducing greenhouse gas (GHG) emission intensity from energy production by 96% by 2023, using a 2006 base-year.
Royal DSM: The Netherlands-based global business in health, nutrition and sustainable living was established in 1902 as a nationalized coal mining company. This year it has committed to an absolute GHG emissions reduction of 30% (2016-2030, Scope 1+2), among other by using 75% purchased renewable electricity by 2030. DSM uses an internal carbon price of €50 per ton of CO2e.
Signify: Formerly Philips Lighting, the company has committed to achieve net-zero carbon buildings by 2030 and to operate a 100% electric and hybrid lease fleet by 2030.
The Alliance of Climate CEOs has also provided input into the UNFCCC Talanoa Dialogue and companies will be looking for a clear signal from COP24 negotiations that governments are willing to strengthen their engagement with the private sector. When they meet in Davos in January 2019, a clear focus will be on setting goals for the UN Secretary General's Climate Summit in September 2019 to further support the urgent action needed – a watershed moment for getting the planet on track to curb emissions and avoid global temperature rise beyond 1.5oC.
View from the C-Suite
José Manuel Entrecanales Domecq, Chairman and Chief Executive Officer, Acciona: "The second-best time to act against climate change is now; the best has already passed. It´s the moment to foster emission reduction, effective carbon prices, key partnership and climate risk management."
Cees 't Hart, President and Chief Executive Officer, Carlsber: "We're targeting carbon neutrality by 2030 and are excited to work alongside like-minded businesses in our drive to reach the goals of the Paris Agreement, through climate leadership and action."
John Flint, Chief Executive Officer, HSBC Holdings: "Climate change is a major threat to our environment, societies and economy. Decarbonization of the economy is not straightforward, but it can be achieved by urgent and combined efforts by government, business and policy-makers. HSBC is committed to climate action and has already made significant progress towards our commitment to provide $100 billion of sustainable finance".
Chen Kangping, Chief Executive Officer, JinkoSolar: "This is the last chance we give to ourselves. Don't be too late to take action when grid parity is just around the corner."
Bernard J. Tyson, Chairman and Chief Executive Officer, Kaiser Permanente: "We have a real opportunity to create synergistic public-private partnerships. Working together, we can solve these pressing climate change issues."
Tex Gunning, Chief Executive Officer, LeasePlan: "Climate change is one of the biggest challenges facing every one of us. That's why we're committed to working with the entire stakeholder community to speed up the transition to zero emission mobility. Our ambition is to achieve net zero emissions from our entire fleet of 1.8 million vehicles by 2030."
"Pollution is having dramatic impact on our climate, our landscapes, our flora and fauna, and our health. We need a higher environmental engagement and a shift towards systems that address the negative and positive externalities of products and businesses. Banks should stop financing dirty businesses and shift financial flows towards a low carbon and more circular economy," said H.S.H. Prince Max von und zu Liechtenstein, Chief Executive Officer, LGT.
Henrik Poulsen, Chief Executive Officer, Ørsted: "Green energy is now fully competitive with fossil energy. There is no economic reason for not accelerating the transition to green energy."
Eric Rondolat, Chief Executive Officer, Signify: "Today's weather anomalies are the result of a temperature rise of only 1 degree Celsius. Imagine the impact on our daily lives when temperature rises 2 degrees or more. We – both political and business leaders – need to act now and accelerate targeted integrated policy interventions that stimulate sustainable business and safeguard a healthy planet for future generations. The good news is that we can still limit global warming with the latest available technologies, so let's step up climate action now for the benefit of all".
Christian Mumenthaler, Group Chief Executive Officer, Swiss Reinsurance Company Ltd.: "Climate change is impacting our societies and will cause irreversible damage if we don't act. With our partners we need to make societies more resilient and build a low-carbon future".
Erik Fyrwald, Chief Executive Officer and Executive Director of Syngenta International: "Climate change poses severe threats to food security, rural communities and economies. As one of the world's leading agricultural companies we are investing more than US$1 billion every year to achieve a coherent approach to meet that challenge."
The list of signatories includes:
Ulrich Spiesshofer, President and Chief Executive Officer, ABB
Pierre Nanterme, Chairman and Chief Executive Officer, Accenture
José Manuel Entrecanales Domecq, Chairman and Chief Executive Officer, Acciona
Oliver Bäte, Chief Executive Officer, Allianz
Peter Oosterveer, Chief Executive Officer, Arcadis
Gregory Hodkinson, Chairman, Arup Group
Thomas Buberl, Chief Executive Officer, AXA
Martin Brudermüller, Chairman of the Board of Executive Directors and Chief Technology Officer, BASF
Peter T. Grauer, Chairman, Bloomberg
Gavin Patterson, Chief Executive, BT Group
Ion Yadigaroglu, Managing Partner, Capricorn Investment Group
Cees 't Hart, Chief Executive Officer, Carlsberg
Patrick Allman-Ward, Chief Executive Officer, Dana Gas
Kim Fausing, President and Chief Executive Officer, Danfoss
Frank Appel, Chief Executive Officer, Deutsche Post DHL
Francesco Starace, Chief Executive Officer and General Manager, Enel
Isabelle Kocher, Chief Executive Officer, ENGIE Group
Jeffrey McDermott, Managing Partner, Greentech Capital Advisors
Jean-François van Boxmeer, Chairman of the Executive Board and Chief Executive Officer, Heineken
Ajit Gulabchand, Chairman and Managing Director, HCC
Ratul Puri, Chairman, Hindustan Powerprojects (Hindustan Power)
John Flint, Chief Executive Officer, HSBC Holdings
Ignacio Sánchez Galán, Chairman and Chief Executive Officer, Iberdrola
Salil S. Parekh, Chief Executive Officer and Managing Director, Infosys
Ralph Hamers, Chief Executive Officer, ING Group
Chen Kangping, Chief Executive Officer, JinkoSolar
Bernard J. Tyson, Chairman and Chief Executive Officer, Kaiser Permanente
Sandra Wu Wen-Hsiu, Chairperson and Chief Executive Officer, Kokusai Kogyo
Jan Jenisch, Chief Executive Officer, LafargeHolcim
Tex Gunning, Chief Executive Officer, LeasePlan
Stefan Doboczky, Chief Executive Officer, Lenzing
H.S.H. Prince Max von und zu Liechtenstein, Chief Executive Officer, LGT
Michael H. McCain, President and Chief Executive Officer, Maple Leaf Foods
Jean Raby, Chief Executive Officer, Natixis Investment Managers
Henrik Poulsen, Chief Executive Officer, Ørsted
Ross Beaty, Chairman, Pan American Silver
Robert E. Moritz, Global Chairman, PwC International
Feike Sybesma, Chief Executive Officer and Chairman of the Managing Board, Royal DSM
Frans van Houten, Chief Executive Officer, Royal Philips
Jean-Pascal Tricoire, Chairman and Chief Executive Officer, Schneider Electric
Eric Rondolat, Chief Executive Officer, Signify
Takeshi Niinami, Chief Executive Officer, Suntory Holdings
J. Erik Fyrwald, Chief Executive Officer, Syngenta International
Tulsi Tanti, Chairman, Suzlon Energy
Christian Mumenthaler, Group Chief Executive Officer, Swiss Reinsurance
Don Lindsay, President and Chief Executive Officer, Teck Resources
Sergio P. Ermotti, Group Chief Executive Officer, UBS
Paul Polman, Chief Executive Officer, Unilever
Anders Runevad, President and Chief Executive Officer, Vestas Wind Systems
Svein Tore Holsether, President and Chief Executive Officer, Yara International
Sri Lanka's Awful Agronomic Romance: Is it consequential to say no more organic agriculture?
Officially known as the Democratic Socialist Republic of Sri Lanka, it is a South Asian country possesses GDP of about $ 85 billion according to the statistics of world bank. Over the past few years, the contribution of agriculture sector in Sri Lana's GDP has experienced a rising trend. According to the latest report of statista, agriculture sector accounts for approximately 9 percent of Sri Lanka's total GDP. Major crops are rice, tea, coconut, rubber, maize, wheat, potatoes, chili and beans. 52 percent of the total exports are based on garments and textile products. Tea accounts for 17 percent of total exports and 53.3 percent of agricultural exports. It contributed annually about $ 1.3 billion to country's exports before the arrival of economic crises in Sri Lanka. Rest of the exports volume is distributed among fish, rubber, gems and spices etc. However, the decision to go for organic agriculture has stalled the production of multiple agricultural crops which has further exacerbated the economic difficulties for Sri Lanka. Therefore, the purpose of this case study is to examine whether organic agriculture itself is a technique that leads to adverse economic consequences on a country or there is something wrong with the planning and strategies which made organic agriculture ineffective for Sri Lanka so that it can be determined that organic agriculture is still useful or not in today's living habits after what it has done to Sri Lanka.
In June 2022, the then prime minister of Sri Lanka acknowledged the collapse of country's economy before the Parliament leaving it insufficient to afford for the essentials. Later on after investigation of this economic catastrophe, various reasons were identified for pushing the country in to economic turmoil. One of the main reasons was organic agriculture. President Gotabaya Rajapaksa had an ambitious goal of transforming Sri Lanka into first country having 100 percent organic agriculture. He used this motto in his election campaign of 2019. Few months after he became the president of Sri Lanka in November 2019, he imposed a complete ban on the imports of pesticides and synthetic fertilizer on April 26, 2021. An year later, country was facing the crises of supply shortage. The production of rice dropped to 20 percent which compelled Sri Lanka to import rice by spending $ 450 million to meet the demand. Moreover, the prices of rice rose up to 50 percent. Tea industry being the major source of Sri Lanka's foreign exchange suffered the financial loss of $ 450 million. Government had to pay significant amount to farmers and in subsidies to compensate the loss of low productivity. According to a report of foreign policy, about half million Sri Lankans had to sunken below the line of poverty after COVID-19 and Sri Lanka's economic crises which was intensified by agricultural crisis. Moreover, according to WFP (World Food Programme) report of July 2022, on average three out of ten persons in Sri Lanka are insecure to food which cruises to a total of approximately 6.26 million people of total population.
Many commentators blame organic agriculture for economic crises in Sri Lanka, however there are number of underlying reasons including mismanagement by government, tourism, interference of China, economic crimes, violation of human rights and scarcity of foreign reserves behind this economic default.
The President Gotabaya Rajapaksa banned the import of synthetic fertilizers and pesticides on April 26, 2021. He decided it overnight in a hurried manner without listening to the concerns of farmers. During his election campaign, Gotabaya kept highlighting his pure intentions to go for organic agriculture but he would argue that such a transition from conventional to organic agriculture would take place under a steady period of ten years so that all the farmers can have enough amount of time to adjust into organic agriculture. Moreover, he believed that agricultural chemicals and pesticides were steering the country towards the challenges of health and environment. There was a perception that a kidney disease named as Konketiyawa killing 20,000 farmers in Sri Lanka during last two decades was chiefly because of impure chemical based availability of agricultural food products. Gotabaya argued that industrially manufactured agrochemicals were against the Sri Lanka's legacy of having sustained systems of food. Gotabaya wanted to save $ 400 million which country used to spend on the imports of agricultural chemicals and pesticides. Therefore, he considered it appropriate to take the overnight decision of shifting towards organic agriculture. So, millions of farmers had no choice but to opt for organic means for cultivation. The production of natural fertilizers at domestic level was not sufficient to compensate all the farmers. The matter did not finish there. Government did not import extra nutrients to meet the requirements of farmers for organic transition and it also put complete ban on the imports of fertilizers. Consequently, farmers were confronting the scarcity of fertilizers and pesticides in growing crops and the results were immediately witnessed in shape of serious ruination of crops productivity. Therefore, the root cause behind agricultural collapse was not organic agriculture itself, indeed it was due to the improper implementation techniques including insufficient arrangements for organic agriculture.
Being sustainable form of cultivation, organic agriculture finds its importance owing to the economic and ecological reasons. Notable surge in organic cultivation has been witnessed during the last decade across the world. 20% food market of USA and Canada, and 7.8% food market of Europe is based upon organic food. IFOAM (International federation of organic agriculture movement) issues guiding principles for the countries to opt organic agriculture. Organic agriculture is useful in reducing erosion of soil, requires lesser use of pesticides, reduces the leaching of nitrate into groundwater, and endorses recycling of animal waste for the nutrients purposes to the crops. It contributes in improving health of soil and biodiversity.
Besides number of benefits of organic agriculture, it is argued that organic agriculture decreases the productivity of crops. Dalhousie University of Canada's research demonstrates that output productivity gap between conventional and organic agriculture is rapidly closing. In some cases, output productivity of organic agriculture exceeds the productivity of conventional agriculture. 40 years of research conducted by Rodale Institute, America's largest side by side comparison between conventional and organic agriculture, unveils the fact that after five years of transition, yields through organic agriculture equalizes conventional agriculture. Because of its low production costs, it yields 3 to 6 times greater profit for farmers as compared to conventional agriculture. 45% less energy is consumed and it leaches no toxic chemicals to waterways. Therefore, organic agriculture if implemented properly, leads to sustainable, sufficient and profitable means of production.
The world is confronting severe environmental effects in form of melting glaciers, changing raining patterns, scorching summers, floods, forest fires, storms and tornadoes. Shifting towards sustainable means of production and consumption is one of the major weapons that can be utilized in order to address these dilemmas. As organic agriculture is one of the sustainable means of production, therefore it should be experimented at first in those regions having lesser population and are economically developed so that in case of low productivity, states may not have to face food crises. Secondly, It should be adopted in phases after analyzing the outcomes in a certain area instead of immediately forcing entire country into rapid transition as in case of Sri Lanka. In areas of drought, organic agriculture should be given priority over conventional agriculture because of its high productivity. So, due to Sri Lanka's terrible experience with organic agriculture, the significance of organic agriculture has not minimized in modern world. Therefore, pertaining to all these significantly affirmative aspects of organic agriculture, it is not wise to say no more organic agriculture in modern living habits. In fact, organic agriculture is need of the modern world for environmental friendly and healthy lifestyle.
Women and Climate Change in South Asia
Over the past decade, climate change has emerged as a major non-traditional security threat that demands an urgent response. South Asia has been identified as particularly susceptible to the impacts of climate change according to the sixth assessment report by the Intergovernmental Panel on Climate Change (IPCC). The report predicts that the region will experience more extreme weather conditions in the coming decades, which will have serious consequences for vulnerable and marginalized populations, including increased heatwaves and flash floods.
Women are vulnerable to climate-related dangers in a variety of ways. Informal settlements or urban slums are one such setting, which are ecologically, socioeconomically, and sometimes politically fragile, and are rapidly spreading across South Asia. Poor infrastructure, energy strain, ecological damage, impoverishment, climatic risks, social alienation and stigma, livelihood vulnerability, health hazards, and other instabilities (such as political, ethnic, or religious) all contribute to the fragility concerns in these situations. Women and other underprivileged populations are disproportionately harmed due to their lack of authority. According to Urban Institute research (conducted in Delhi, Dhaka, Islamabad, and Lahore slums), "climate change impacts every element of their lives: their economic security, marital relationships, and physical well-being."
Despite South Asia's diversity of cultures, faiths, and ideals, its cultural standards remain backward and male-dominated. Women in most South Asian nations have very little access to education and basic healthcare than their male counterparts, and they are more likely to be poor. Women do not have the means, skills and knowledge, or authority to articulate their concerns and fight for their rights since they are subjected to rigid gender limits and restrictions. Unfortunately, climate change and related risks have exacerbated existing gender disparities, rendering women less robust and disabled in the face of current and future difficulties.
Because women's movement is often limited, social norms have a key impact in how they react to calamities. In several states in India, women spend up to four hours each day walking, often over dangerous distances, to get water for their families. In other circumstances, women and young girls sacrifice their education and jeopardize their mental and physical well-being in order to complete domestic responsibilities. Women need access to clean water not only for cleaning, cooking, and consuming, but also for health and cleanliness. Rapid salt-water infiltration has rendered groundwater and water from ponds and wells exceedingly unsuitable for drinking in Bangladesh's coastal regions. Pregnant women in these coastal regions are said to have increased incidences of preeclampsia and gestational hypertension related of the use of saline water.
Climate-induced migration of men has had such an influence that in the case of a disaster in Bangladesh, women do not travel to evacuation centers since they do not have men with them. Women also make up the majority of individuals who have been relocated or uprooted as a result of climate change. After the floods in Pakistan in 2010, women and children constituted more than 70% of those relocated. Gender-based violence, human trafficking, and prostitution are forced on these vulnerable women and children in refugee camps and informal settlements.
Women in Pakistan are disproportionately impacted by catastrophes since their mobility beyond the community is constrained and they become reliant on men for survival. During the recovery period, wife beating becomes widespread. Poor rural women in Afghanistan face barriers to accessing financial services, limiting their ability to pursue career opportunities or adapt to the effects of climate change.
South Asia is experiencing socioeconomic consequences as a result of climate change. South Asian livelihoods rely on natural resources and are hence climate susceptible. Agriculture and aquaculture are expected to be impacted by sea-level rise, floods, heat and water strain. In the case of a rainfall failure, rain-fed agriculture, which seems to be the primary source of employment in most nations, will have an impact on those do not own lands and the impoverished who rely on this sector and other related industries. Agriculture and aquaculture are expected to be impacted by sea-level rise, floods, heat and water stress. Climate change has had a negative impact on South Asia and is quickly rising as one of the leading causes of migration. People's money, livelihoods, and houses are frequently destroyed by natural catastrophes, leaving them with little choice but to relocate in search of work.
Looking at the timeline of gender in the intergovernmental approach of the United Nations Framework Convention on Climate Change (UNFCCC), it is clear that the process of involving women into different parts of climate change negotiations and climate policy procedures is moving at a snail's pace. Despite the need for a Gender Action Plan, which aims to incorporate a gender perspective in all aspects of climate action, this objective is often neglected. In most situations, a gender viewpoint or element is added as an afterthought rather than incorporated from the start. The pace of involving women in various aspects of climate change negotiations and policies is slow.
There is a virtual isolation of women from conflict management processes due to institutionalised implementation process of roles that men and women 'needs' to perform in society – while men are attributed with power, economic, policy, and related interactions, women are seen in terms of their 'function' in society. The conservative nature of most main regional religions, which are frequently motivated by patriarchal ideas that place women in a secondary position, contributes to even greater gender discrepancies. As a result, it is not odd that regional climate talks have failed to surpass barriers. Climate change's far-reaching consequences necessitate an immediate revamp of the system. To that purpose, integrating women in the climate dialogue and taking into account their linked socioeconomic vulnerabilities should be policymakers' first steps.
Climate change adaptation techniques have been used by various governments in South Asian nations, which can be valuable for other nations in the region, and the knowledge can be applied appropriately by other countries. The Pakistan government's National Climate Change Policy recognizes women's contributions and preservation of natural resources and attempts to develop climate change adaption strategies based on indigenous knowledge of women. Health coverage in Afghanistan has increased owing to the 2002 Basic Package of Health Services and the 2005 Essential Package of Hospital Services, and more women now have access to prenatal care and experienced delivery attendants. Rural women from 17 states in India and 15 countries in Africa, South America, and South Asia could establish a solar power system for their communities with the aid of solar energy installation and maintenance training obtained at Barefoot College in Tilonia, India. This has helped homes save money on kerosene and electricity.
To achieve gender equality in climate change, governments, development agencies, and regional organizations must use a combination of bottom-up and top-down methods. Climate change presents itself in several ways: quick catastrophes can devastate homes, lives, and livelihoods in a single day, but gradual events progressively alter the terrain for existence over time. Gender-disaggregated data, especially on how men and women contribute to and are impacted by climate change, must be collected, organized, and analyzed.
Because women confront several obstacles in obtaining resources and benefits from government resources, widows and women-headed households must be recognized in order to guarantee that women receive their rights and are not denied because registration is completed in their husband's name. Additional changes and actions are required to guarantee that women have equitable access to resources. Gender sensitization programs for disaster management officials/workers are required.
Shelters must provide adequate security to safeguard women from violence and sexual harassment during natural disasters. Women must be included in local-level initiatives for addressing the consequences of severe events since they typically have indigenous knowledge of managing the environment and responding to climate change and climate-induced extreme events.
Women's roles in our society, as well as their vital contributions, must be recognized. The deterioration of South Asia's climatic predicament necessitates a greater acknowledgement of women as change agents who must be given a seat at the policymaking table. Gender-balanced climate policies that elevate and empower women will contribute to a more robust, harmonious, and sustainable regional future.
South Asian countries have mainly taken a reactive approach to climate change adaptation, focusing on improving disaster risk management systems. However, this has led to increased casualties and economic losses. To address this, South Asian nations must adopt a proactive approach to climate change and related hazards, updating their policies and incorporating gender and climate risk management into their conservation and construction efforts. This includes both structural and non-structural measures to mitigate the impacts of climate change.
Countries such as India, Afghanistan, Nepal, and Pakistan need to improve access to sanitation and safe drinking water to reduce the risks of climate-sensitive illnesses. Afghanistan, Bangladesh, India, and Pakistan must also prioritize reducing rates of maternal mortality, anemia, and climate-sensitive illnesses by increasing access to education and health services for women and addressing societal norms that place women at a disadvantage.
Staring an Ecological and Humanitarian Disaster in the Face
Authors: Meena Miriam Yust and Arshad M. Khan  
The Red Sea is a rich marine haven, diverse and home to hundreds of species of fish and coral colonies. At its southern mouth, it also harbors an almost half-century old static oil tanker.
If one were to recount the history of Safer, this fuel storage and off-loading (FSO) vessel, most would find it impossible to believe. Thirty years ago, it was grounded about five miles off the west coast of Yemen; it is still there! To make matters worse, it is also loaded with almost all of its original cargo. This amounts to 1.1 million barrels of oil or four times what was on the Exxon Valdez, which caused the worst environmental disaster in US history.
Maintenance of the ship stopped in 2015 when the Yemen civil war began, presumably because the operation was based in Yemen. Built 45 years ago, the rusting vessel is now in danger of breaking up.
In April 2022, the UN unveiled a plan which had been largely funded by the summer to follow. It had also secured the backing of the official Yemeni government and the de facto controlling authorities.
The plan calls for installing a replacement for the FSO Safer within an 18-month period and then an emergency operation over four months to transfer the oil to a safe temporary vessel and void the immediate threat. But the plan has gone nowhere.
As reported by Inter Press Service (IPS), Paul Horsman of Greenpeace International is convinced of the seriousness of the problem and states, "We are staring a major disaster in the face." He holds the UNDP (United Nations Development Program) fully responsible, accusing it of jeopardizing an agreement that took years to negotiate.
A breakup of the vessel would be a monumental disaster for it would destroy the livelihood of Yemeni fishermen and put at peril the ecology of the Red Sea.
The Red Sea's varied ecological environment is home to several hundred species of fish and a striking 600-year-old coral colony. The sea serves as habitat for many endangered species including the hawksbill sea turtle and the halavi guitarfish. Several species of sharks and dolphins live in these waters, and the sea has the third largest population of dugong in the world. A large marine mammal, the dugong is cousin to the manatee and listed by the IUCN (International Union for Conservation of Nature) as a species vulnerable to extinction. If endangered, scientists believe recovery would be hampered by its slow reproduction rate.
"If the Safer leaks, or worse explodes, it is the UNDP that will carry the blame," says Horsman adding, "The technology and expertise are available … they [UNDP] should just get out of the way. …"
But the UNDP has its own internal bureaucracy. According to Russell Geekie who is a UN Senior Communications Advisor on site, the UNDP is required to work with other UN agencies and partners. Complicating the issue is the political crisis in Yemen.
Also another major challenge now is the limited availability of suitable storage vessels to off-load the oil, mostly due to the war in Ukraine which has substantially increased their price.
In September 2022, $77 million was pledged at the sidelines of the UN General Assembly meeting, although another $38 million for a double-hulled storage vessel to hold the oil is still lacking. As an update, donors have now deposited $73.4 million and pledged another $10 million.
So the blame game continues and the numbers in millions of dollars plod through the UNDP bureaucracy. Small potatoes, when one realizes the cost of an oil-spill clean-up there, should it happen, is estimated at $20 billion. This excludes the humanitarian catastrophe it would cause in an already war-torn Yemen as well as the parts of Somalia that depend on the fisheries in the area.
Human folly, tragedy and irony go hand-in-hand as all of the above is transpiring during Achim Steiner's tenure as head of UNDP. A Brazilian of German descent, he has also served as Director General of the International Union for Conservation of Nature.
President Biden professes to be an environmentalist, although he has supported oil on occasion for energy security. Surely he could do something to avert a terrible disaster. But then the Red Sea is far away and the Yemenis and Somalis don't vote in the US elections.
Authors' Note: This piece first appeared in CommonDreams.org.