A new world system, or a world without a hegemon
The state of the world and, frequently, the course of history depended on the foundation on which peace on Earth was based – either on international balance or on omnipotence of another hegemon. Today, the Atlantic circles of different levels have adopted another propagandist mantra: international relations would be disrupted catastrophically or, worse still, slide into global chaos if the United States moves away (or forced to move away) from global domination.
We have already learned from history that any world order is relative and comparatively short. Starting with Antiquity, the best minds have been dreaming about an ideal world order, perpetual peace on Earth and harmonious relations between states. Reality was and remains different. The history of the world order was written by the bloodshed in big and small wars, the "game of the thrones" for domination, the never-ending replacement of leaders, triumphs of victors, and tragedies of the vanquished.
One cannot but wonder: how come that after so many years of deliberations mankind has not arrived at a common opinion? The variety of historical situations, relevant examples and rich historical experience means that there is no "magic formula" of an ideal world order accepted by all.
World history has clearly demonstrated that peace established under the aegis of a state that claims hegemony is never firm and never long-lived because the potential hegemon pursues plundering and occupation of its neighbors and rivals. The Roman Empire that, having defeated Carthage, knew no rivals in the pre-Christian world but nevertheless collapsed several centuries later under the burden of internal contradictions and external wars.
THE EUROPEAN BALANCE established at the Vienna Congress in 1815 by the powers that had defeated Napoleon turned out to be amazingly long-lived: for nearly 100 years, the Old World lived in peace. It looked as if the Europeans, who still called the tune in world politics, had finally found the key to a firm world order and entered the new age brimming with optimism. They learned the lesson of their past: balance of power should be maintained while disagreements should be resolved on time by diplomatic means.
FOREIGN POLICY of the United States changed to a much greater extent than the foreign policies of all states that had fought in the war.
According to American historiography, the results of World War II transformed the United States, a prewar regional power, into a global power.
In retrospect, the Soviet-American bipolarity in the nuclear age looked as a sustainable variant of the world order despite the risks and the situations in which mankind came too close to a nuclear catastrophe (during the Caribbean Crisis of 1962).
The Cold War was buried with a lot of pomp; America's foreign policy acquired such new pillars as triumphalism, the liberal world order, the "Washington Consensus," and globalization under the U.S. aegis.
Very much like many times before, the victor immediately acquired a crowd of enthusiastic supporters convinced that the "benevolent" American guidance would make the world a much safer place.
Very soon, however, many of them realized that the "benevolent hegemon" was in fact egotistical and unmanageable. The old truth – power tends to corrupt and absolute power corrupts absolutely – perfectly fitted domestic and foreign policies and was reconfirmed in the unipolar world. At the early stages (especially under the Clinton Administration), the United States had demonstrated moderation and the readiness to rely on "soft power." With time, however, Washington was consolidating its domination and tightening its policies.
At the turn of the 21st century and very much in line with the logic of politics based on strength, the United States started using military force in the Balkans, Afghanistan, in the Middle East, and North Africa under the pretext of establishing liberal order and relying on the right to humanitarian intervention.
As could be expected, the unipolar world was becoming increasingly vulnerable: America's military, financial and economic capabilities proved to be inadequate to keep it safe and intact; meanwhile, new rivaling power centers appeared and were consolidating their strength.
WITH THE HEGEMON prepared to take into consideration the interests of its partners and to trim, to a certain extent, its ambitions for the sake of greater aims shared by all humanity, unipolarity could have developed into a foundation of a new sustainable world order. However, this is an ideal and, therefore, imaginative picture. In real life, the winner is never inclined toward self-restriction; it is guided by the right of the strongest that by definition "takes all."
Today, nearly thirty years after the Soviet Union's disintegration, when sovereign Russia as its descendant replaced it on the international arena, we have accumulated enough facts to say that Washington's shortsighted approach to its relations with Russia was a grave strategic error the repercussions of which have not yet been fully comprehended.
THE 21ST CENTURY is neither an apotheosis of the unipolar world nor triumph of the liberal world order predicted by Washington when the Cold War became history. The U.S. has obviously overestimated its potential and underestimated the progress of other players involved in world politics.
The end of a certain epoch, that at the dawn of American history Franklin compared with sunset, is not the end of the world.
First published in our partner International Affairs
Celebrity Diplomacy: Are they biting a bigger piece than they can chew?
In this book, Andrew Cooper who is a Political Scientist tries to analyses and assesses the role of celebrity into the world of Diplomacy which is changing its course from being state-centric to incorporating transnational and global elements. This book tries to capture the roles played by celebrities like movie stars, musicians, and CEOs who operate across the globe, have grabbed new roles on the world stage, simultaneously levering their access to world leaders and mass audiences by exercising their star power to the world of diplomacy and humanitarian cause, identifying both the benefits and the pitfalls of this thoroughly modern phenomenon. He also talks about how celebrities are constantly under scrutiny and often seen as a frivolous lot around professional diplomats.
The author in the first chapter tries to define what and who comes under the ambit of celebrity diplomat and how they are different from some professional diplomats who also gains the status of celebrity by being under the constant public eye. He highlights how the selection of Bono and Bill and Melinda Gates as Time magazine's 2005 persons of the year serves as just the most visible measure of how new types of celebrities performing functions of diplomacy and an expanded range of activities are being recognized on the international stage through them.
The current wave of celebrities squarely targets the arenas of global governance, global equity, and global regulatory issues. Efforts to end global poverty, to cancel the debt, to expand pro-grams of official development assistance, and to focus on HIV/AIDS and other pandemic health issues, all of which are heavily concentrated on Africa, would be on the top of most current lists of celebrity activism.
He throughout the book constantly point out the domination of the Anglo-sphere in the world of celebrity diplomacy, giving narrow space to outsiders, thereby keeping them under control.
The authors point out how some celebrities like Audrey Hepburn and Danny Kaye tried to capture elements of the engaged public life while working with UNICEF, but the work of diplomacy took a full-fledged shape only after the end of cold-war with a massive surge of technical innovation and expansion. Various celebrities bring their star power to work for the collective good of humanity and enter into the world of diplomacy. Celebrity diplomats comprise of no longer only of the ambassadors chosen for UN but also various free-floaters, such a late Princess Diana, U2 singer Bono whose advocacy work has had impacts on many governments. Philanthropists like Bill Gates, George Soros are also breaking new grounds not only because of the size of their financial contribution but also because of their personal involvement in global public policy debates. Some celebrities provide ground and field which requires celebrities' attention like Oprah Winfrey.
He uses U2 singer Bono as an epitome of a celebrity diplomat, who navigated the traditional boundaries between diplomacy and policymaking, working through both the International Forum and the corridor of national political power. He continuously changed his tactics as he continued to evolve. Bob Geldof, another celebrity who the author addressed as an anti-diplomat, had the same effect as Bono in the world of diplomacy though his characteristics were contrary to that of a celebrity diplomat.
UN has also revamped itself to include celebrities who were genuinely interested in working for it. It was after a lot of discussions, interviews, and debate that celebrity Angelina Jolie was selected to work with the UN. UN Secretary-General Kofi Annan encouraged celebrity involvement in the UN. Celebrities carving a niche for themselves by digressing from the path they have been told to tread on like Princess Diana. Most of the book the author is limited to the English-speaking West who dominated the world of diplomacy.
It is only in the final chapters that he devoted his attention to celebrities from Non-West taking the role of diplomacy offering views countering the Eurocentric part of the world order. He states how celebrity diplomacy has expanded and incorporated fragment from all around the world bringing with them different accents, cultures, and opinions. He highlights how Bob Geldof during the Live 8 concert was responsible for his controversial selection process, as he was accused of reproducing a system of "musical apartheid" in his bias toward featuring older white "gods" of rock over African stars in the concerts under his command.1
Thus, the interference of people from the Anglo-sphere dominating and speaking about issues centered around Africa and Africans started hinting at the new parentalism or an expression of benign neocolonialism. There have been a few celebrities from the African continent like great Senegalese musician Youssou N'Dour, Maal but it was only later in the 21st century that various non-west celebrities started entering and bringing their localism with cosmopolitanism in the arena of diplomacy. Various Japanese celebrities like Misako Konno, Tetsuko Kuroyanagi, and so on not only entered into the world of diplomacy but played their own game by being non-conformists. The author further spoke about how the need to have a democratic government is necessary for various non-state actors or various activism to flourish outside the state purview otherwise entertainment or celebrity diplomats are left with no choice but to balance between their loyalty for the government or help in accommodating the government in power. Various celebrities like Imran Khan. Pakistani cricketer, George Weah and others used activism as a means to get hold of political positions and power. Instead of continuing to act as a force of moderation and tolerance, Imran began to pander to a domestic constituency after becoming a candidate in national elections, most notably siding with minority obscurantist voices over unsubstantiated news reports in 2005 regarding.2 This led to considerable damage to his reputation across the globe.
India has also entered into the world of diplomacy through people like Arundhati Roy, Shabana Azmi, and Amitabh Bachchan who have not only offered their fresh perspective but also reciprocated in the fashion and technique similar to North. However, the biggest problem that non-Anglo-sphere celebrities faced was to attract the same level of publicity as their counter-parts from the U.S. /UK hubs. The celebrity diplomats in the North should embrace their south-ern counterpart is the way forward, humanity should be the underlying principle in the diplo-matic world.
Diplomacy is a complex activity with a vast array of actors.
The authors draw our attention to the fact that the celebrities bring an added value to the repertoire of diplomacy and global affairs as they operate beyond intergovernmental processes. Celebrities provide a convenient surrogate for, and a conduit in response to, the traditional bonds that hold society together, performing mobilizing, interpreting, and, most importantly, mediating functions that have been eroded within traditional institutions."When a celebrity talks, people listen; there is no better messenger."3 It is thus, important to accept that importance and role of celebrity diplomats, as keeping them away from scrutiny will propel them to become 'loose canons' who are not accountable to anyone.
Thus, we need to accept that the sheer scale, intensity, and resilience of celebrities have been successful in imparting both a buzz and a bite. Celebrities are better placed than politicians to convey important messages. We need to bifurcate the celebrities who use diplomacy as career enhancement from the sincerely working ones, and for that, we need to understand that celebrity diplomacy is not a mere fad. They can focus the entire world's attention on a problem, and they can help build a groundswell of public support for the work that the professionals are doing. Celebrities not only blur but effectively break down the barriers between domestic and international politics. their presence as participants who look, behave, and speak very differently than those actors who traditionally occupy the elevated space on global affairs says much about how these orthodox assumptions are no longer valid.
The only problem with this book is its limitation and biases towards the Global North which the author has accepted himself. Otherwise, it is an interesting read for someone who wants to read about soft power exerted by celebrities in today's globalized world and its effects on the national and global levels.
High expectations from the newly designated Chinese Ambassador to Pakistan
The new designated Chinese Ambassador to Pakistan, Mr. Nong Rong, an expert in trade and commerce, currently serving as a minister in a Guangxi provincial government. According to the website, The Ethnic and Religious Affairs Commission of Guangxi Zhuang Autonomous Region, Nongrong, a male, born in September 1967, Zhuang ethnicity, a native of Mashan County, Guangxi Province, joined the Chinese Communist Party (CPC) in January 1987, started work in July 1991, holding a MASTER degree in business administration, Senior management, and International business. He has been serving in the Government in various capacities including, foreign trade and economic cooperation, ASEAN-business, City Mayor, and Hong Kong, Macao & Taiwan regions. In December 2019, he assumed the post of Secretary of the Party Committee of the Ethnic Minority Language Working Committee of the Autonomous Region and Vice Minister (and concurrently minister) of the United Front Work Department of the Autonomous Region Party Committee. In January 2020, he assumed the post of Director of the Ethnic Minority Language Working Committee of the Autonomous Region. Deputy to the 13th National People's Congress and member of the 11th Party Committee of Guangxi Zhuang Autonomous Region.
Mr. Nong Rong will replace Ambassador Yao Jing, who has been serving as a Chinese Ambassador in Pakistan and has served in Pakistan three times in the various capacity of the diplomatic mission. He has also served in India as Deputy Head of Mission and as Ambassador in Afghanistan. He understands the regional issues very well and has been a successful Ambassador in Pakistan. However, he has been called back two months in advance before completing his three-year tenure. He enjoys popularity in Pakistan. He will be joining the Ministry of Foreign Affairs in Beijing until the assigned next assignment.
China and Pakistan are traditional friends, strategic partners, and a nation of shared destiny. Pakistan is the largest supporter of Belt and Road Initiatives (BRI), launched by President Xi Jinping in 2013. Pakistan is a host of one of the Six-Planned Corridors, "China-Pakistan Economic Corridor" (CPEC). The CPEC is a flagship initiative and in the most advanced stage of its execution among all other Corridors. Pakistan is the largest beneficiary of BRI, in the form of CPEC.
The early harvest projects, or generally known as phase I, have been completed or going to be completed soon. Most of the projects were in Power Sector and Infrastructure development. Pakistan has almost over-came the shortage of electricity, and a vast network of Motorways and Highways has been established the width and length of Pakistan. The Railway network is being ug-graded soon.
CPEC is to enter into phase II, where the focus will be Agriculture, Industrialization, Services Sector, etc. It will enhance Economic activities and eradicate poverty. This phase will be crucial for Pakistan, as the country is passing through the worst economic crisis. Both governments have been in close consultations to make the second phase more fruitful.
The designated Ambassador is a political appointee and expert of Trade and Commerce; he might be the right choice for Pakistan to take-off CPEC phase II. Keeping his track-record of success and achievements in Guangxi province, it is believed he will contribute toward CPEC a lot. China and Pakistan both nations are committed to turning CPEC as a "role model" of BRI for the rest of the world to be followed. Designated Ambassador has the requisite and relevant expertise.
Although, previously, several Chinese Ambassadors were career diplomats and have been served in the diplomatic assignments in several countries before their appointment as Ambassador to Pakistan. The Appointment of Mr. Nong Rong is out of routine and expected to perform extraordinarily. However, he is not the only political or non-career diplomat appointee. General Geng Biao was also a political appointee as the Chinese Ambassador to Pakistan in the 1950s, and he also performed extraordinarily. He was known as the Chief Architect of China-Pakistan relations.
Based on Mr. Nong Rong's profile and success stories & achievements, high expectations are circulating even before his arrival.
Doubt candy: How to sell inconsistency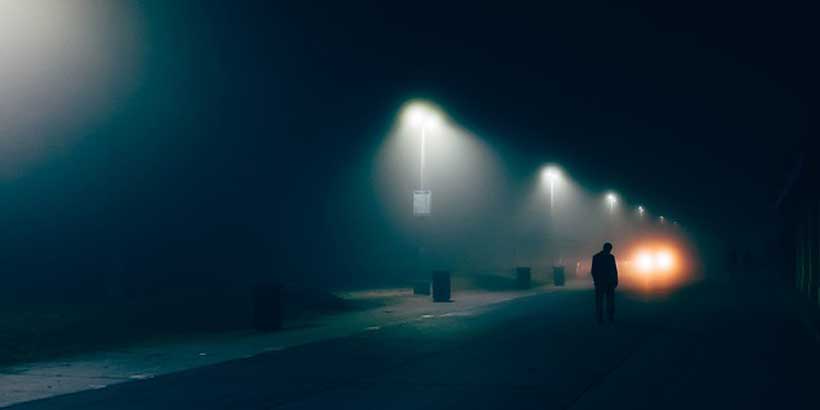 "Ah, it is easy to deceive me! I long to be deceived myself!" — thus famously ends one of Alexander Pushkin's poems entitled "Confession". A lot is being said today about the negative consequences of forced positivity as well as the effect that the excessive advertising has on our psychological well-being. Gender studies specialists point to the disruptive influence of unrealistic expectations of both women and men perpetuated by the media and society at large. For some reason though, foreign policy research, along with the scholarly work on public diplomacy — a field more readily associated with public outreach — rarely find themselves integrating findings from psychology; social, group subdiscipline of the latter all the less so.
Truth be told, the explanation seems to be obvious. Foreign policy making remains an exclusive, if not elitist, and not necessarily very transparent domain. On top of that, we still primarily associate it with the classic European tradition of diplomacy, wherein the grandmasters such as Metternich, Talleyrand, Richelieu and Bismarck almost single-handedly formulate and execute the chess game moves allegedly beneficial to their respective states. This hardly comes as a surprise: one of if not inherent then certainly currently observed features of democracies is the abundance of apolitical, uninformed or ill-informed citizens whose political activity or lack thereof directly impact the nature of the government. Given the high stakes involved in what is known as the high politics, providing for a separate set of procedures appears justifiable on both rational and irrational grounds: after all, the very essence of the social contract lies with the state ensuring security of its subjects.
Let us now take a closer look at the concept of consistency. We rightfully expect the politician of our choice to deliver on the promises made during the campaign. Or else, we like his or her personality to the point where our emotional predisposition makes us likely to consider this person's failures as non-critical for re-election. One can think of a number of cognitive biases helpful in explaining this deviation from presumed (now we know: bounded) rationality; to name just two, subjective validation and halo effect are at play. But then, whenever this figure crosses the threshold of our approval, and this often comes in the form of not fulfilling some of the points we prioritized when casting our votes or even ruining our pre-existing image of oneself completely, he or she may well give up on a career of a politician.
Whether this pattern brings us closer to living in a more prosperous country might not be the question that is normally asked; however, neither is denying globalization of humanity's challenges an option to consider. What is more, an act of taking a person off the political scene and refusing him or her the professional and otherwise future because of a stain on the reputation is frequently driven by the accusers' own fears or self-interest. It is yet to be explicitly stated, with all the grassroots talk of mental health, what Monica Lewinsky and many others like her really did suffer for. Antonio Gramsci's theory of cultural hegemony can be further generalized to account for the desire to preserve a given state of affairs by attaching moral evaluations to one's behavior; without being trained in psychology, it is still easy to acknowledge that guilt tripping is a powerful manipulative technique. Another supporting line of thought was developed by Carol Gilligan, an American psychologist who criticized Lawrence Kohlberg's theory of moral development as biased against women. She found that only white men and boys participated in his experiments and also that Kohlberg clearly saw the consideration of individual rights and rules as more important compared to the consideration of care in human relationships. Further research revealed that in competitive contexts, despite men being prone to reason from a justice rather than ethic-of-care perspective, they demonstrate lower moral standards than do women. This observation might be of an utmost significance to those engaged in social and political theorizing; what is left out of the picture is more telling than what serves to confirm a theory. Theories have the property of affecting us deeply since our mind is programmed to adopt shortcuts to navigate in a demanding environment; all the worse is the impact of those of them that gain broad recognition in spite of, or owing to the biases they are built on.
To add fuel to the fire, premature disappointment with a public figure is hardly a smart measure in the pursuit of one's political aspirations. The person in question might be a real fighter and a quick learner, yet in no social interaction, and especially not within the complex interrelated governmental systems can one act in complete independence. Before blaming the culture of instant gratification for this tendency in people's behavior — although undoubtedly invigorated by the former — let us refer to the collection of cognitive biases once again. Here we find the fundamental attribution error, categorized as one of the common distortions emanating from the need to act fast. Humans are inclined to assume that what people do reflects who they are; except when judging ourselves, we assign a greater importance to the external factors.
Every peculiarity of the thinking process had at some point its adaptive value, otherwise it would not have developed. The modern civilization, while taking enormous pride in the achievements of the rational mind, is no better prepared for a drastic revision of its founding principles, however outdated they might be, than any of its precursors. At the heart of liberalism lies the conviction that human beings are selfish by nature whereas proponents of anarchism assert that people are born equal; they bear neither merit nor guilt for their innate differences and are capable of interacting harmoniously without setting up a hierarchy. As the British sociologist Zygmunt Bauman observes, people today are fearful of public gatherings and joint decision-making; anarchic society, on the contrary, demands that the individual be active, open to dialogue and uninterested in handing over to the state or any superior group of people responsibility for managing one's own life. What stands behind our willingness to be dependent on a state, is it not conformity or status quo bias? Have we not, in fact, had enough revolutions, or is it merely an ordinary ruling class rhetoric?
It is time to explore in greater detail just what exactly the above-mentioned rational and irrational justifications for singling out the foreign policy making are. The curtailed opportunities for popular control of and say in developing strategies and decisions applied in this public policy area is something often taken for granted or seen as historically inevitable. As Eric Alterman shows, the democratic deficit in the way the foreign policy of the US, a traditionally strong democracy, is being made is no recent phenomenon. He comes up with a proposal to set up a novel institution allowing for a more inclusive discussion, thereby tackling the root cause of the problematic situation — a tradition of institutional and, in particular, presidential secrecy in foreign affairs. This political reality precludes the enlightenment of the people, necessary for a healthy functioning of republic. Neither are the conditions for it created nor the incentives of the elites to proceed in that direction are formed.
The idea that a handful of specially trained people would do a better job of deciding on highly complicated issues than a larger group of non-specialists holds in most contexts. The content of the training and the organizational setup, however, are of crucial importance. Social institutions within which the reflective forms of information processing are encouraged effectively attenuate common biases. All too often, closed systems operating on rarely questioned principles — this is what many states' foreign policy communities resemble — amplify cognitive biases by relying on shared misconceptions. When the price of making commitments is low; when there is no audience to judge one's choices; when there is a high degree of certainty regarding one's professional future, no motivation to think more flexibly and rigorously exists. Accountability pressures have to be introduced artificially. Additionally, experimental work indicates that the choice process taking place in the open and transparent settings is characterized by a reduced number of breakdowns in consistency on the part of decision-makers. Here is another reason to transform the conventional mechanisms of shaping the foreign policy — if only consistency is what we are striving for.
Coming back to the question of personal consistency in political leaders, let us now address the following question: since ensuring security is referred to as the most important function of the state and the competence unique to it, can a popular preference for the strong, confident and principled leaders be connected with the public understanding of security? A situation in which the people of the country vote for an authoritarian personality after having been through a period of tumultuous transition or war is well-known and can easily be described in psychological terms. Yet the right choice to make is frequently counterintuitive. In fact, if by consistency we mean sticking to the same set of values and beliefs all along as well as maintaining little to no gap between words and actions, then by putting it first, we basically deny a politician opportunity for personal growth. People would rather have it predictable than look out for someone who is capable of reassessing his or her past behavior, draw conclusions and change; someone whose approach is nuanced and adjustable. Both the US-led and the USSR-led camps during the Cold War rallied behind an unambiguous ideology and both, just as observed in the aforementioned studies on male morality in competitive contexts, committed horrible things while positioning themselves as firmly committed to the common good — only to preserve a holistic facade and come out a winner. The American approach towards proliferators of the weapons of mass destruction has the quality of placing every hostile to it authoritarian regime in the same box regardless of the motivations behind the pursuit of weapons — at the same time, treating proliferators friendly to the US much more leniently — and the following adoption of harsh measures with little attempt at negotiating. Possibly out of the experience of a highly consistent but criminal political regime, today's Germany pays greater attention to specific circumstances of the proliferator and acts on the basis of the nature of the threat, if any, and the degree of urgency of prevention. On the other hand, its commercial interests prevailed on a number of controversial occasions in the past and it might be argued that the same is happening these days, too. These examples demonstrate just how typical is the connection between the exhibited and desired consistency and the quest for power. A psychological explanation for the proposed cases requires a reference to the need for closure, an urge to put an end to uncertainty, to find a clear answer to a disquieting question. In the words of Vladimir Bibikhin, a prominent Soviet-Russian philologist and philosopher, "..Unfortunately, nothing in humanity is as widespread, takes away as much energy and kills the mind as mercilessly as mending consciousness for fear of rupture. Supposedly in life there must be a "harmony" of consciousness. No, there should not, for this is death."
Before moving on to the issue of application of marketing tools in public diplomacy, let me add another stroke to the psychological portrait of a person who chooses to outsource his or her security. Prospect theory, which was developed by Kanehman and Tversky in 1979, challenges the expected utility theory by positing, on the basis of empirical information, that people assess their gain and loss perspectives in an asymmetric manner. Not surprisingly, this approach is extensively applied to political decision-making, predominantly in matters relating to security. The statesmen trained to view the international arena as a realist-type environment of self-help and resenting certain historical occurrences are tempted to disregard the subjective well- being of the citizens they supposedly serve and work towards tilting the geopolitical balance. Their perception of a probability of success or failure in this endeavor has a decisive influence on whether an attempt to do so, and by what particular methods, will be undertaken. And so, because chances are — and as we learn from history, they are high — that the decision-makers under- or overestimate those probabilities, the nation is at great risk of suffering economic and otherwise hardship. Even if the venture turns out to be successful, availability bias — the tendency to overestimate the probability of events that come to mind easily — along with a long list of other cognitive distortions inevitably are here to plague every new cohort of politicians. Conversely, the population does not fancy any alternative institutional setup and regards conflicts as normalcy: people are either unaware of a larger socio-political context or live with implicit ideas of an established state of affairs, not recognizing that many of their private struggles result from a mode of societal functioning they take for granted. Yet beyond it there may lay a reality in which a discontinuation of outsourcing security brings about a more peaceful and prosperous world. Until then, we are destined to instinctively choose the leaders whose apparent resolve to prevail at all cost feels comforting and makes us believe that the entity meant to protect us will not disintegrate.
It may be objected that the role of the liberal norms in contemporary international community is such that hardly any state wholeheartedly believes and has a possibility to exercise Realpolitik. This statement does not stand up to criticism; to see that, it suffices to review the latest doctrines and policy proposals in the fields of security and defense issued by various states. The language being used and the total absence of references to any recent psychological discoveries that have the potential to alter our threat perceptions are indicative. The promise of nuclear disarmament enjoys little enthusiasm of possessor states. This traditional political actor has indeed lost much of its mandate in the last decades, but a number of states nevertheless pretend to be operating in an environment where the primary demands of their citizens are concentrated not around their own material and spiritual well-being but around an imaginary success of an imaginary community.
Political choice is optional, economic choices are inescapable. Marketing experts never tire to emphasize the importance of consistency in branding. A brand, just like a country, is both imagined and experienced. Companies seek to promote a clear picture of themselves, to become associated with certain values, to gain trust of potential customers. Money is a key resource people dispose of and exchange for what brings comfort and satisfaction. We choose from a great variety of options and quite naturally, every firm does its best to appeal to us and be preferred over others.
In doing so, it essentially cultivates its recognizable identity with a view to grab its share of customer attention and finance. Is market economy, especially when regulated loosely, not an example of a kind of self-help space similar to that pictured by the realist school of thought in international relations? Simon Anholt might regret having coined a term "nation brand", but what happened to it is a timely reminder of how politics is about economic competition more than anything else.
The central problem is the same as outlined above: people's interests, not necessarily expressed in economic terms but necessarily contradicting, are nowhere to be represented. As Naomi Klein brilliantly put it, "..Unlike strong brands, which are predictable and disciplined, democracy is messy and fractious, if not outright rebellious." In other words, the task of self-presentation for a country is complicated by the fact that there is no such thing as an absolute consistency whereas dynamic objects evade clear-cut definitions. Governors are supposed to appreciate and act on the feedback from those affected by the measures they enact. When a country seeks to improve its image and feels pressed to present itself in a consistent manner, it is tempted to clamp down on some of the dissenting manifestations of itself, both domestic and external. However, this goal itself is questionable. Among Robert Jervis' hypotheses on misperception there are some underlining human tendency to assume that others act in a more coordinated fashion than is the case. The foreign ministry is responsible for conveying the state's official position, but it is only natural that the state institutions are incapable of keeping tabs on the moves of every agent associated with it. What makes this impossible should not be called the state's weakness, for this term is misleading. Expanding state control will not only gain us a diminished discrepancy between what it claims to oversee and what it actually does, but will also come with all of the adverse effects of centralization. Instead, reinventing a state's role would avert the need to correspond to an unlikely standard.
Psychological research does more than chronicle human cognitive imperfections. In actuality, it also uncovers the features of behavior that give hope for the positive change. It was shown that people dislike being instructed by infallible and overly smart leaders. Not only do you have to be an effective communicator — and this correlates with emotional intelligence stronger than it does with IQ — but you also have to, in order to gain public sympathy, be able to admit your shortcomings and thus give people a sense of being in the same boat rather than clearly standing out. An approach both human-oriented and strategic, said to be more congenial to women, wins over hearts and drives the business forward. If men are socialized to suppress their emotions to be able to concentrate on what is called the facts of life and fix the problems, we can now claim that this practice probably entails more negative repercussions than benefits. A caring, empathetic governing style is usually not welcome in the top political circles and especially not in those of the nation states aiming to project a coherent, uniform image. It is not the change per se that is a problem, but rather an adversarial mindset we are taught in our families and societies, often ageing and inherently conservative.
Man-made orders cannot but be flawed, if only because so are our ways of thinking. Order is created and maintained to ensure predictability and one's freedom to be fulfilling one's vision using captured resources over at least some period of time, always at the expense of somebody else's freedom to do so. Hence, the question of whether inconsistency as a characteristic of an image projected outwards can induce desire to take possession of or grow closer to the given object, can be curiously rephrased. What kind of people and under what circumstances would find the lack of security, predictability and material wealth to be a positive, not a negative? This question makes me think of revolutionaries who are committed to an idea and brings to mind the unfortunate events of the Russian 20th century. Together with that, it reminds me of how high of a price in violence, stifled voices and, ultimately, underreported and unresolved problems is being paid in the name of the status quo. Knowing that social reality impacts immensely on the way we perceive and interpret things, one may well arrive at a thought that we have to learn to transition smoothly. Only then will a deep-entrenched association between the change and humiliation gradually retreat into the past, along with all the cognitive biases borne of fear of defeat and exclusion. And if today, triggering the erosion of this link still requires some risk, those who embark on this path regardless may draw some courage and inspiration from a proven fact — and prove it yet again — that people fall for honesty.