Capitalism On Campus- Book Review
Sex and student debt are viewed as two inevitable facets of university-student life.  Kingston University's Dr. Ron Roberts writes about the disturbing connections between these two and the state of academia as a whole in Capitalism on campus.
Dr. Roberts writes about the growing phenomenon of unistudents partaking in sex work (mainly stripping, camming & prostitution).  The book cites multiple UK surveys conducted between 2012-2017 which, found that between 5-6% of students were engaging in sex work.  Furthermore, many of these admitted sex workers came from middle-class backgrounds.  Another survey found that 30% of students personally knew of another student(s) engaged in sex work, while another found that 16% of students were considering entering the adult industry.
These figures have reliably been rising in tandem with UK tuition hikes that started under New Labour in the late 90s.Such a trend hasn't been isolated to the UK, of course.  American rappers like Jay-Z and Juicy J and the Canadian Drake have been rapping about women stripping to pay their tuition for decades.  Across much of the West, college has become exponentially more expensive.  Young people in both the US and UK are shouldering total student loan debts in excess of $1T.
This debt explosion, combined with poor job prospects for "inexperienced workers", soaring urban housing costs and the remnants of the recession have compelled many young women (and surprisingly high numbers of men) to take up sex work.  Rather than addressing this crisis, schools, by and large, have chosen to ignore it.  Worse, many universities and academic associations actively try to whitewash research and reporting into student sex work.  Dr. Roberts cites personal experiences, as well as the experiences of other academics, of being stonewalled and threatened by administrators for daring to try to study the issue.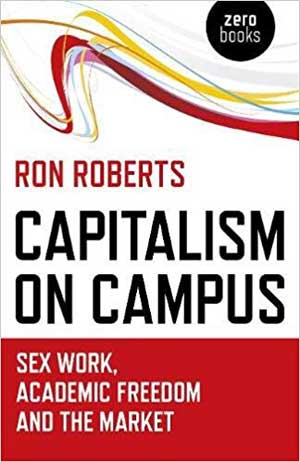 Universities are obsessed with maintaining a façade.  Ever since university went from being a public utility to a privatized cash cow, schools have felt the need to sell themselves as a product. Dr. Roberts writes that, "The largely uncritical domestic support offered by university vice-chancellors to tuition fee increases and marketisation suggests not merely a lack of vision and subservience, but a propensity to keep one eye on the huge salary and another on possible rewards from the honours system."This prioritization of bringing in money over student welfare means an obsession with public imaging and maintaining a high rating in places like the U.S News and World Report Best Colleges Rankings and The Princeton Review.  Much of the weight for these rankings comes from student surveys.  Several university teachers and administrators have been caught telling students to give disingenuous good reviews on such surveys.  The exponentially rising tuition rates at these school means that front offices are largely beholden to prospective parents of students and donors.  Thus, the administrator line of thinking goes: What parent or affluent donor is going to want donate to or to send their precious child to a school that's been exposed for having loads of students who sell their bodies just to get by?  Uni students who have to resort to such means are consequently not just deprived of help by administrators, but often threatened with disciplinary action.
Society foists upon its future workers not just serf-like levels of debt, but substantial psychological baggage, as well.  Soaring rates of depression, anxiety and suicide amongst Western youth is, according to Dr. Roberts, better understood not as an index of personal failure, but as a consequence of the brutal circumstances which have seen cuts in investment, training and job opportunities for young people, low wages, exorbitant student loans and tuition fees, cuts to mental health and welfare services, as well as a savage primary and secondary school system where endemic testing has become the norm."
In an attempt to paper over these systemic problems, universities are increasingly endeavoring to coddle their students.  This helps to assuage nervous parents and ensure good reviews from students on ranking surveys.  There is a lot of conjecture from academics like the author and Russell Blackford that this is only further damaging the psyche of the student body.  There's also a new practice of millennial-bashing, partaken by administrators and the media.  This seeks to absolve academia and society for the plight of the youth, instead blaming "entitled and lazy" millenials.  Dr. Roberts writes about the role that modern therapy plays in this victim-blaming mindset: "Psychology has been a willing accomplice in the privitisation of stress, supplementing the neoliberal destruction of the welfare state with an enforced diet of positive thinking, psychotherapy, counseling, CBT [cognitive behavioral therapy] and mindfulness."
Capitalism on campus is a passionate ode to the decline of higher education's integrity and the price that this exacts on its pupils.  When people like George W. Bush and Tony Blair started the transferring of costs of university education from the people to individual students, it unleashed effects well beyond student debt.  Many university students are now staring at underemployment, low credit scores and thus poor access to loans, and even the prospect of being financially forced to drop out altogether.  This noxious cocktail has compelled many students to take up work in the adult entertainment industry.  Meanwhile, the universities who pocket the earnings from this oftentimes dangerous and degrading work stick their heads in the sand.  One can only hope that society starts to listen to the voices of student protestors in London and grassroots groups like Our Revolution, for the sake our children and future children…
Musings of a journalist – Part 2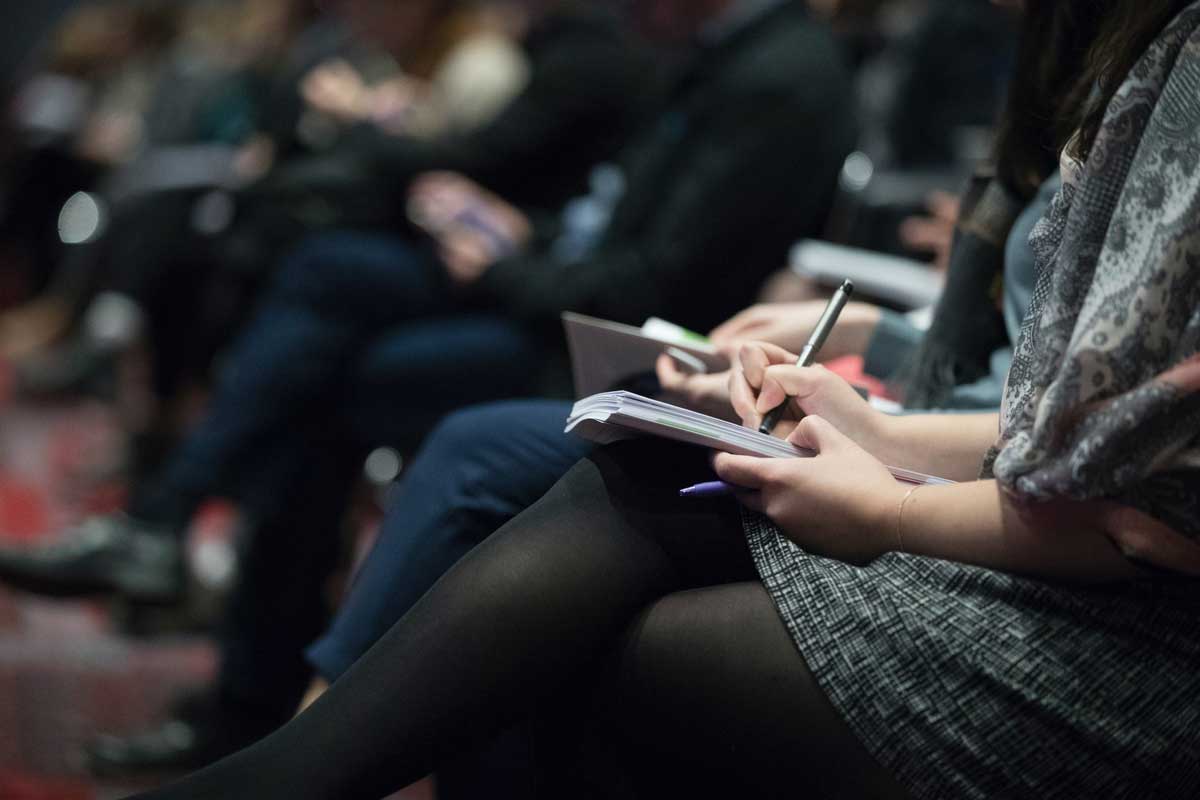 The entire idea of writing this is that as journalists we find ourselves finding and scratching other people's truths. However, we often escape from our own. The idea of writing this is to come closer to my own truth and to stay connected with it.
Since I'm writing this to come to terms with my own reality, it's also a good idea to reflect on how I feel when people ask me – "How do you manage your time?" or "You are doing so much!" or "Your story is inspiring." To be honest, people are saying this to me to encourage me and motivate me, but as someone who is used to doubting and second guessing myself, the only impact that words like this have on me in the short term is – IMPOSTER SYNDROME. I remember battling it at university where I felt like a constant imposter amidst people who were doing so much more than me. I know we must not compare ourselves to others but it's a mistake of the past.
Today, I feel like an imposter where people feel like I am doing a lot and being a lot, when I don't perceive myself to be doing anything at all! For someone who spends their day feeling like they've wasted their time, there's a cognitive gap in their understanding that they might have actually done something productive. I struggle with feeling productive and feel like a fake version of myself on most days where people can't see the real me. Most people might see a list of things I've done and imagine I'm being my best self when perhaps I'm not. Someone please tell me – What's a good way to tell someone who pedestalizes me that I don't deserve to be pedestalized? What's a polite way to ask them to not look up to my achievements because I have none.
The last six months of my life have been hyper stressful. I got rejected from the IVY League university to which I had applied and life hasn't been the same since. It's taken a while for me to accept the fact that I might have made some decisions in the past, which are of course reversible in due course of time, but it will take time. However, on a positive note, I did not see myself here one year ago. I got into a university in the UK which is still over the caliber my grades represent. I have realized one thing about academia. There are no second chances, you need to start from scratch.
In the last six months, I also believe the usage of my social media has increased, thereby causing a decline in my overall wellness. Perhaps, my university roommate has been smart in deleting the app overall but I am aware she lapses every once in a while when she feels the urge to check the internet. But her lapses exist once in six months. And mine from social media would be like twelve hours. I want to be immune to social media and delete the apps eventually. But of course, Instagram is a tool for business and I do believe in my ability to monetize the application, perhaps like others who want to be influencers but have no future in the field. Ouch! But yes, honestly, either put yourself out there and start now or never.
Since January began, I have watched the entire Oscar nominations list, almost, barring five movies I'm going to have to pirate because selections on Netflix suck. Despite accomplishing my almost 52 movies/ series and 52 book goals (26 books by June and 26 more by December), despite being on track, I feel flung off. There is no sense of pleasure in doing it anymore. Why does someone even read 26 books in 6 months? Someone might read one book and derive enough information out of it which someone who reads 26 books might miss out on. I find the reading 52 books goal displeasurable right now. I don't see the meaning in it except knowing that it creates a good sense of ego. Yay, I'm reading more than most people. Yay, I probably know more than them about this world and how it works. Or yay, I'm not as dumb as I thought three years ago.
Honestly, the first time I read 52 books a year, last year, it was like an achievement. But now it feels just like another addiction to keep my day going. I really need other better hobbies to keep me engaged. Reading is not the only important thing. Lately, I've realized we need to apply what we read. And the truth is when we start applying our readings to the real world, there is very little time for reading left. I wonder is this realization why most people stop reading in their twenties? Is this why my father stopped reading in his twenties? I seriously wonder why people who were avid readers and dreamers once have now stopped reading. Did life hit them or did they realize they had to get up from books and start hitting life?
Musings of a journalist – Part 1
The entire idea of writing this is that as journalists we find ourselves finding and scratching other people's truths. However, we often escape from our own. The idea of writing this is to come closer to my own truth and to stay connected with it.
I'm writing today to be honest with myself about the last six months of my life. As an adult, we often start to build different personalities around different people and lose our real selves in the process. This is a documentation of my truth so I can remember it for myself. In January, I went to the Maldives, came back as a master scuba diver. That was the highlight of my month. If you ask me to look back and think about it, rarely will I be able to remember any specific moment of any month. Rather I remember the feelings and some key moments overall, without remembering a timeline. That is what most of our adult lives might look like. We play them back in highlights.
As a 23 year old, I often feel the guilt of not having a full time job like other traditional people my age. Despite running my own venture, I am often faced with general ups and downs that come with entrepreneurship. People fantasize being your own boss, but it is harder than it seems. On most days, when people look up to me and praise me for having started my own venture, I feel a deep sense of self doubt, more like imposter's syndrome. Life isn't as easy as it looks. People might see the ups because it's easier to share them but they rarely see the downs.
For almost 2 years, I had developed an alcohol addiction of sorts. Drinking a bottle of wine every week was almost normal. I didn't think twice before doing it but it left me with a deep sense of guilt every time I did. Overcoming that guilt is a huge part of adulthood. And to some extent, I've realized I am what they call a 'sober alcoholic'. I might be sober now, even since the last odd one year perhaps but that doesn't make me sober. I find my mind drifting towards drinking every now and then and it takes a whole lot of effort to remind myself how privileged I am to have the life I have. It takes a lot to know that I might be surrounded by people who drink but might not want to do it myself. From the person who needed to have a glass of anything bitter when I entered a nightclub, I'm now perfectly comfortable simply being on a glass of water. I'm trying to enjoy life without any dependencies. It's been hard but I'm incredibly proud of what I have achieved mentally by distancing myself from alcohol over the last eight months. Other people might not know a thing about the battles I've fought internally and they might not even be there to applaud me or celebrate it. But I'm glad to have done this for myself alone. It is truly something I have done alone and I am happy to take all the credit for it. My own parents, little do they know about this battle I've fought with myself. Little do they know about my journey towards greater self respect.
Diving had a huge role to play in my decision to quit drinking. I knew I was in a privileged position to be able to dive. How many people can experience the wonders of the ocean? The universe chose me and I could not let it down.
In January, I also found myself more involved in ISKCON, the Krishna consciousness movement. I have a weird relationship with God, on some days I believe in the universe more than anything else, on other days I struggle even to believe in myself. I don't know what's morally right and wrong even now. I'm trying to access it situationally but I've realized that coming back to the shelter of my parents house has perhaps disconnected me with the realities of the real world. Perhaps morals are not situational when we are in a privileged position. Perhaps the lines between right and wrong feel stronger than ever before because we find it even more difficult to empathize with what's morally wrong. Perhaps people who are privileged might not need to engage in morally wrong activities and they might be able to dissociate with them more frequently. Is moral correctness a mere product of privilege? I am sometimes forced to wonder. Many friends I have at ISKCON have often told me about their thoughts on moral correctness however I find myself unable to relate to them since their morals are briefly defined. Do I really belong with them? On some days, I then remember that the Bhagavad Gita's protagonist Arjuna fought a war endorsed by none other than Lord Krishna himself. Perhaps we might not understand the ways of the world and defining morals objectively is a modern debatable creation.
Joining the ISKCON temple did connect me with people who I am afraid to disagree with. I have a normally argumentative and disagreeable personality fueled by strong opinions on gender, international politics, global affairs, literatures, the sufi movement and breaking news. As someone who frequented arguments at university on politics and to some extent now chooses to associate with people based on their political leanings, the apolitical yet spiritual environment at ISKCON baffles me. I had read in some of my favorite books that we must not argue over politics with friends. Some even wiser books suggested that we must be aware and cautious about our friends' political leanings because they might act on them. Perhaps thought is a dangerous thing too. Most people I have interacted with at ISKCON are largely apolitical, which some might argue is again a product of privilege. In a situation where onion prices don't matter and we do form the Hindu majority of this country, or are anything but muslim, it is rather convinient to be apolitical. The calm aura of people I have met at ISKCON is largely baffling to me. The absence of political discourse, often a source of major conversation addiction between me and some of my closest friends, makes me feel comfortable yet strangely out of place. I sense that I'm beginning to inhabit spaces which I had long outgrown. Or am I just going back to my comfort zone which I was kicked out of in a liberal university atmosphere like Ashoka? I believe the monk at ISKCON would gladly agree that liberal institutions might have a long lasting negative impact on our minds. Nothing else explains why I feel out of place despite being comfortable and feeling a strange sense of trust, one which political arguments were never good at creating. I have built some great friends I trust at ISKCON and I am grateful to the universe for that.
Honestly, ever since I have joined ISKCON, I feel increasingly lost. I'm not sure if the feeling exists because I am more lost now than before or because I'm only beginning to accept my own sense of being lost which was present in me all along. I'm not sure which it is.
At university, I found myself connected with a certain loneliness I felt within and I was still able to operate, from a space of lacking. It did not immobilize me. Living in my parents home has given me a renewed sense of hope which scares me. The world is a hopeful place than what my parents house makes it seem. This false sheltered hope has really not prepared me for the real world – and this, my dear reader is what scares me the most. This might sound messed up but perhaps I am so used to being out of my comfort zone that it's normal for me to not be comfortable. When I do find myself in my comfort zone, I am finally beginning to dread it. My comfort zone makes me uncomfortable and I think it's because social media has convinced me that real learning happens outside the comfort zone. Is it just another cliche saying we might find painted on New York ghetto walls? Get outside your comfort zone, huh?
Interview with Rosie Chawla: If peace is not growing, then something else is
As conflict continues to rise in different parts of the world due to different reasons, it is inevitable to ask ourselves, what is happening with peace? And why does it seems to be crumbling so easily? To answer these questions an interview with Rosie M. Chawla was conducted last May 3rd of the current year. She is the Director of Global Education Projects and Partnerships, part of the UNESCO Center for Peace.
How would you define peace? Is it the same as the "absence of war"?
Peace is not the absence of war. Peace is the ability to manage conflicts without violence and war, to have constructive conflicts, and to have institutions in place that render fair and equitable decisions. Peace is about creating and growing tolerance, without force or abuse of power. Peace is not just people getting along, but peace is the ability for people to work together through things, to overcome things, and to fight for the right things that they believe in; being able to fight for your own rights without persecution. Peace is about a society that is adaptable, that is flexible, and that is growing its own humanity through its interactions and the systems.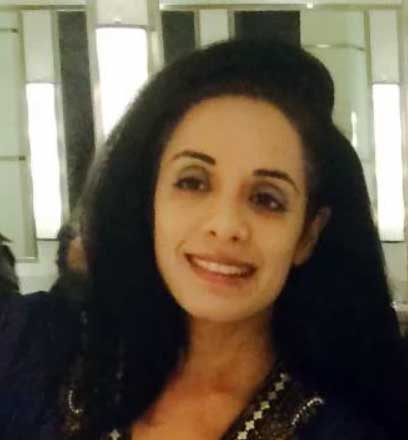 What is the role of institutions within building and maintaining peace?
Institutions are built, developed, and run by people, so institutions and buildings alone cannot create actions and decisions. The people behind them, people that run the institutions, people in power, and also the public who choose those in government have the responsibility; not institutions by itself but people who have the responsibility to run them and also the people who have the responsibility to monitor them, because I think monitoring and compliance are very important aspects of peace that often are overlooked. If you do not have an enforcement, somebody keeping track of how the law is being applied, how it is being used, the same law could be used to target one group but provide fair and just life to another. When we talk about peace, especially for young people and for all young peace makers, we need to really think about what peace in each society looks like, because what is peace for some is not necessarily for all, depending on geography, background, and many different variables.
What does culture of peace mean?
Culture of peace must have pillars and one of the mains pillars is tolerance. However, this word is not that you tolerate oppression but, are we tolerant of those that think, worship, eat and have different ideals from us? How do we integrate all these groups of people and how do we live and function in a society that has the principles and values of equality, democracy, civic rights, accessibility, sharing of resources? Therefore, when we talk about the word culture, we are talking about music, lifestyle, language, clothes, and geography. A culture of peace is a culture that is adaptable and tolerant of all different types of people. It allows them to work and function with each other through peaceful relations and it has institutions that support those processes. Hence, if there is a conflict, it can be resolved without violence, abuse, and war. It is when cultures can thrive together without threat or abuse of power. Likewise, it is important to mention that the context of tolerance is that I should not be allowed to kill a person that has a different mindset and opinion than me. For this interview it means that you do not use violence, abuse, and power to destroy a human being; not only physical death, but also economic and social death, or having their freedom taken away to stop them from thriving.
How do you think peace and education could help resolve current issues in the world?
I believe that young people that we see in our classes are going to be somebodies' bosses or parents one day, they are going to be decision makers, leaders of organizations and communities, or maybe politicians. If in our education journey there is no discussion of understanding how to have peaceful relations, to do peacekeeping and peacebuilding, we are going to grow up not understanding the factors of violence and war. If you do not know peace, if you have no understanding of what disrupts peace, and if you never think that you are responsible for having peaceful relations within your community and workplace, then every idea that comes into you head to attain your goals sounds like a good idea. Thus, if someone disagrees with you, you might think is okay to fire them or eliminate them because you have never had the opportunity or the maturity to understand tolerance, which at the end, in large scale, it turns into "if you do not agree with me, we go to war". If you teach peaceful actions from a young age, that type of awareness stays and is applied, which seems to make a big difference, because these are values that are projected into adulthood creating conscious individuals that do not only chase personal goals.
Can peace be achieved in regions/ countries that have structural violations of human rights, rampant criminality, corruption and weak judicial systems?
I would say yes, I think even in the most horrified justice systems, even in our past in history. However, what needs to happen is peace education: profoundly study peace, build peace with others, and understanding non-violence to obtain and reform justice systems. Now, is this unreal? It is if you are the person being killed because people in power commonly use strength and violence to shoot you down. Peace is possible in any point in time if peace is really understood, if peaceful methods are really crafted, and if there are large number of people fighting for it.
Do you see a direct relation between peace education and conflict resolution?
Yes, I do not believe you can have one without the other. Conflict by research has shown that happens every day in work, at home, and even in the most personal intimate relationships. If people do not have the grasp of coping skills, they do not have conflict resolutions skills. How do you understand what is happening? How do you understand what is under your control or not? How do you generate reasonable expectations? But above all, conflict resolution also teaches you when is the right time to let go and understand you are not going to be able to obtain the goal you wanted. Thus, you cannot have a true understanding of peace education, unless you have conflict resolution skills, knowledge, and background; they go hand in hand. You need to look at what already exists and question: what is the element that is missing for peace to occur? You must be so real about who you are, what is it that you are trying to do, and how you really embark in change. People would get lost without conflict resolution, understanding and knowledge. Ultimately, when someone has conflict resolution skills, they find the peace they can bring into their lives; you can turn something difficult into something peaceful.
Is war justifiable? if yes, under what means?
The immediate answer is no but then you question: if someone wants to have a war with you, what are you going to do? No, I do not think war as an aggressor, someone who initiates it is ever justifiable, especially without resolution, without discussing it. On the other hand, history has shown that in some cases war needed to happen in order to stop massive and systematic abuse. War is still use as a means to obtain a goal, as a means to overpower and overthrow, but are those justifiable means? No. I think war is a signal that we are not fully transformed into a civilization that will not use power, violence, threat, and force to oppress others; we are still not there yet. We still use military power to oppress and get the outcome that we want.
Are there conditions or requirements that make peace long-lasting?
Yes, I do not think peace is something that you get and then it just works itself. You have to always look at a country or community and ask yourself: if peace is not growing, then, what is growing? Division? Hate? Oppression? If peace is not growing, something else is growing. In order for peace to grow we have to make sure our institutions are fair and just, that the people running and making laws for those institutions represent the peace values and values that we want to see in our society, and we have to make sure our education systems are equipped to teach peace values from the beginning. Also, we must make sure that our leaders are people that do everything they can to resolve conflict without sacrificing peace, that press and media have freedom to speak up when they want to, and that identities are all equally recognized. All these things need to keep like a clock functioning for peace to continue to exist and be a value that society can hold on to.