Influential Opportunities for South Sudan Diplomacy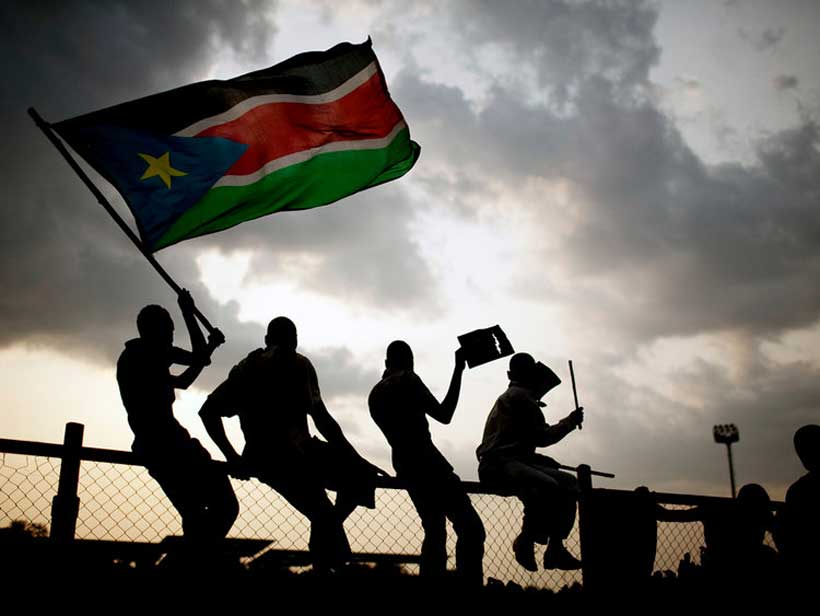 Since its exiting in the international relation system; diplomatic approaches plays a very unique and crucial role in nations' efforts to achieve their political agenda and goals and to promote the countries' image, conducting and managing state relationships within the international arena. Diplomacy as a practice of human interaction has been an historic channel of conducting dialogue between civilizations, countries and their neighbors, allies and other independent political and economic bodies and entities.
After the independence the Republic of South Sudan became the United Nations and African Union newest member in 14 and 28 July 2011 respectively; currently South Sudan has secured its membership in all UN agencies or UN affiliated organizations and other international bodies, in the regional level South Sudan is a member of Intergovernmental Authority on Development known as (IGAD), the International Conference of the Great Lakes Region (ICGLR);and regardless of its  recent membership in the East African Community; South Sudan is either applied or is in the process of applying to the former British colonies union known as the Commonwealth of Nations. and  as a result of Egypt, Morocco, Gulf states and  some Arab countries encouragement;  the government of South Sudan recently admitted  that it has applied for observer status in the Arab League based in Egyptian capital Cairo; and despite being non majority Muslim country South Sudan is maybe seeking the membership of  Organization of Islamic Cooperation( OIC) based in Jeddah, Saudi Arabia where Uganda, Mozambique and other twenty seven African nations are member states out of it fifty seven members; adding to all this international and regional ambitions South Sudan have the intention for applying for a very important regional organization which is non-other than the Common Market for Eastern and Southern Africa or COMESA which is s the largest regional economic group in Africa with 19 member states including many bordering countries to South Sudan  and the headquarter of the organization is based in Lusaka, Zambia.
The grouping between countries and geographical regions by political, economic or trade criteria have been a strategic tool for countries to handle some social-economic, trade and developmental challenges or issues that are facing them in different aspects. Political and economic or trade regional blocs benefits are not limited in its great role in enhancing the self-reliance and economic growth to the members state; but it has a very tangible benefits in term of political and diplomatic influence. In the modern international relations countries joins regional blocs and groups as a geopolitical struggle for political and economic influence which aim to achieve national agenda and boost their economic and other national interests and to increase their political and economic influential role in the international affairs.
South Sudan diplomacy should use and take advantage of the strategic geopolitical location of the country being a member state of different international and regional political cooperation and economic integration blocs as well as bordering physically or geographically and by economic status some powerful and strongest regional blocs; South Sudan also has other advantages like been a Multilanguage country as South Sudan bordering  English, French, Arabic and Kiswahili speaking countries which should give the country a very effective diplomatic strength in it regional and international engagement through bilateral, regional and multilateral relationships. butting in consideration the foreign policy goals  of South Sudan government; there are many regional economic integration and political cooperation blocs that are potential institutional network can be use as influential tools to implement and achieve South Sudan's diplomatic agenda and national interests; There are six economic integration, trading area, customs union, common market, economic and monetary union and political cooperation blocs that South Sudan should bea very effective member state to benefit from its economic and trading powers and take advantage of its diplomatic and political influential role in national, regional and international affairs; and this major regional organization which South Sudan could emerge to be the strongest members in it are:
1-The International Conference of the Great Lakes Region (ICGLR)
Is an inter-governmental organization of the countries in the African Great Lakes Region, was established on the recognition to political instability and conflicts in this region and the blocs aim to promote regional integration, security, sustainable peace, political stability and  economic development in the African Great Lakes Region.
With its headquarters based in Burundi capital Bujumbura, The organization is composed of twelve member states, namely: Angola, Burundi, Central African Republic, Republic of Congo, Democratic Republic of Congo, Kenya, Uganda, Rwanda, Republic of South Sudan, Sudan, Tanzania and Zambia.
2-The Intergovernmental Authority on Development (IGAD)
Was created in 1996 to replace the Intergovernmental Authority on Drought and Development that was founded in 1986 to deal with issues related to drought and desertification in the Horn Africa, The main aims is to assist and complement the efforts of the member States to achieve strategic goals through increased cooperation, food security and environmental protection, peace and security, economic cooperation and integration in the region.
The member States of the Intergovernmental Authority on Development are: Djibouti, Ethiopia, Eritrea, Kenya, Somalia, Sudan, South Sudan and Uganda.
3-The East African Community (EAC)
Is a regional intergovernmental organization of six partner States: the Republics of Burundi, Kenya, Rwanda, South Sudan, the United Republic of Tanzania, and the Republic of Uganda, with its headquarters in Arusha, Tanzania; And it's considered as one of the fastest growing regional economic blocs in the world, the EAC is widening and deepening co-operation among the Partner States in various key spheres for their mutual benefit. These spheres include political, economic and social integration.
4-The Common Market for Eastern and Southern Africa (COMESA)
Was formed in December 1994 to replace the former Preferential Trade Area (PTA) which had existed from the earlier days of 1981; the main focus of (COMESA)is to form a large economic and trading union that is capable of overcoming some of the barriers that are faced by its individual states.
COMESA is formed by  twenty one member states which are Tunisia, Eswatini (Swaziland), Rwanda, Burundi, the Comoros, Libya, Seychelles, Somalia, Djibouti, Egypt, Kenya, Madagascar, Malawi, Mauritania, Sudan, Zambia and Zimbabwe, Eretria, Ethiopia, DR Congo and  Mauritius.
5-The Economic Community of Central African States (ECCAS)
Is an organization for promotion of regional economic co-operation in Central Africa region, and it aims to achieve collective autonomy raises the standard of living of its populations and maintains economic stability through harmonious cooperation. Its initial goal is to promote exchange and collaboration among the members and give an institutional and legal framework to their cooperation.
ECCAS is made up of Gabon, Cameroon, the Central African Republic (CAR), Chad, Congo Brazzaville, Equatorial Guinea, Rwanda, Burundi, the Democratic Republic of Congo (DRC), Angola and the island nation of Sao Tome and Principe.
6-The Nile Basin Initiative (NBI)
An intergovernmental partnership of  Nile basin countries established on 22 February 1999, to provide a forum for consultation, coordination and cooperation among the Nile basin States for the sustainable management and development of the shared Nile basin water and related resources. The Initiative is composed of eleven countries namely Burundi, DR Congo, Egypt, Ethiopia, Kenya, Rwanda, South Sudan, Sudan, Tanzania and Uganda. With Eritrea participates as an observer.
Economic integration and political cooperation grouping between countries in a certain region and the world became a very important channel and tool   to build partnerships, relationships and influential diplomacy regionally and internationally; with diplomacy as key player in building, maintain and benefiting from this initiatives and blocs. South Sudan's Ministry of Foreign Affairs and International Cooperation has a very crucial role in making up a foreign policy that focusing on securing national interests to pursuit the economic strength and political influence within these regional blocs.
Impressions from South Africa's election
South Africa's recent general election has bucked the international trend towards populism by consolidating its democracy at the political centre. The ruling African National Congress, led by the popular centrist, Cyril Ramaphosa, has maintained its outright majority by committing to the reform and cleaning up of the party and state.
South Africa went to the polls on May 8th to elect its sixth democratic government. Due to poor economic growth, extensive corruption and infighting in the governing African National Congress (ANC), this election had been billed to be the most consequential since the end of Apartheid, in 1994. Except for minor issues at polling stations and technical questions regarding the balloting system, South Africa's peaceful and orderly 's electoral process has ensured further democratic consolidation, proving itself as a bastion for free and fair elections on the continent.
With 57.5% of the national vote, the ANC has maintained its governing majority. The official opposition remains the liberal Democratic Alliance (DA), with 20.7%. Completing the Big Three is the leftwing Economic Freedom Fighters (EFF) who attained 10.8% of the vote. Eleven smaller parties captured enough votes to secure one or more seats in the sixth National Assembly. An assessment of the results illustrates several significant impressions.
The fringe fails to factor
While democracies around the world have moved to the fringes, South Africa appears to be maturing towards the middle. Though the centre-left ANC and centre-right DA shed the same number of seats gained by the leftwing EFF and rightwing Freedom Front Plus (FF+), 19 and five respectively, the threat of further splintering to an array of radical fringe parties did not materialize. None of these parties, including Black First, Land First which rejects white membership and the National Front which advances a white secessionist state, achieved traction among the electorate. Neither received a singular seat in Parliament.
The FF+ and EFF may appear to be the election's big winners, but this analysis is superficial. The FF+ has simply captured a quadrant of the persistently mobile white conservative vote. Unlike the DA which has failed to support this group, the FF+ has offered it an unabashed home. The EFF almost doubled the bounty of its first electoral outing in 2014. It did, however, fail to make the kind of inroads it hoped for and was expected to receive. The party which calls itself the government in waiting, whose leader is referred to as the commander in chief, which dominates local social media optics, and which attracts a significant sector of the young black vote, may fill a football stadium with jubilant supporters at a pre-election rally. It could however not perform on the day that mattered. The ambitious EFF was seeking to capture a greater chunk of the ANC's vote, thereby taking South African politics and economics further toward the radical left. Its failure to secure more votes at a time that the ANC was particularly weak points to an electorate with little appetite for populist radicalism. The EFF, with its politically astute and ambitious leadership will now be compelled to tone down its agitation and provide practical policy alternatives. It will have to move towards the middle if its goal of power is to be realised.
The centre holds
The losses of both the ANC and DA will demand introspection and clear future strategies. The DA faces an inflection point. The party which has traditionally received the overwhelming support of minority groups has actively been seeking to break this threshold by courting the majority black support. Its poor performance suggests that not only did it fail to make inroads in this sector; its attempt to reach across the aisle resulted in its traditional support feeling alienated. Furthermore, it was unable to consolidate an approach to foil the popular Cyril Ramaphosa. The DA's 6% growth in 2014, largely taken from the ANC, was received for its campaign to Stop Zuma! – a tactic to oppose disgraced and maligned presidential incumbent, Jacob Zuma. This time around there was no boogie man to blame, leaving the DA with more questions than answers as to its future political approach and ideology. As a traditional, Western liberal party, the DA appears out of touch with South Africa's broader socio-economic reality. 2019 may very well be the last time that the DA emerges as the official opposition.
While the ANC achieved its worst electoral result since 1994, shedding 5% from its 2014 showing, it nevertheless maintained its outright majority. It also maintained all the provinces where it governed previously. The ANC's powerful mandate is largely thanks to President Ramaphosa's clean image and his commitment to reform. Ramaphosa, whose popularity exceeds that of his party, replaced Zuma in a narrow victory at the party's elective conference in late 2017. Ramaphosa, a trade unionist cum billionaire businessman who was Nelson Mandela's preferred successor, has been the face of the ANC's electoral drive. Contrary to the traditional advance of a manifesto, the ANC's campaign has been centred on Ramaphosa. His accession to power indicates the commencement of reform and cleaning up, from the top.
While the ANC's promise of renewal seems to have satisfied those deciding to cast their ballots, a significant sector of the 55 million population simply stayed away. More than nine million eligible voters did not register to vote. Another nine million registered voters did not make their cross, and more than a quarter of a million voters decided to spoil their vote. These numbers point to a frustrated populace that is tired of the cycle of politics wherein the ANC rules with impunity. Significantly, there was a clear division in voter turnout in urban and suburban districts compared to informal and rural dwellings. The former, the traditional terrain of the opposition, observed an enormous voter turnout (more than 90% of registered voters), the latter, the heartland of the ANC, experienced a considerable stay-away. While the failures of the state are collectively placed at the ANC's door, so too are its successes. The millions of poor South Africans receiving state subsidies are clearly unwilling to trade what they have for the speculative promises of populism. Simply, 17 million subsidy beneficiaries see the ANC as the state and vice versa.
Going forward from the elections
The appearance that President Ramaphosa is now comfortably in power is, however, an illusion. Though he was able to mobilise the electorate and achieved a comfortable mandate, Ramaphosa's greatest task was always going to commence once the elections are over. His challenges are internal to his party. He needs to effectively deal with a splintered party wherein a contingent of allies of the former president remain in senior positions. Ramaphosa will have to act swiftly to neutralise this powerful group and prove to the electorate and the markets that he can implement his promises. His first move will have to be to assemble a clean and competent cabinet that is able enact his reformist policies. Before the elections, Ramaphosa tactically delegated power to institutions that have laboured under poor and often corrupt leadership. He will have to lead from the front; he will have to act. He must capitalise on the positive sentiment across civil society and business to work together towards overcoming the perilous situation under Zuma.
Governance reform could see African economies benefit to tune of £23bn
The latest edition of PwC's bimonthly Global Economy Watch has found that African economies could receive a windfall of £23bn if each economy applied similar governance reforms equivalent to those made by Cote d'Ivoire since 2013.
The continent-wide economic analysis modelled the performance of each country across six of the World Bank's Worldwide Governance Indicators (2013-17), which covers aspects such as regulatory quality, rule of law and government effectiveness.
The analysis has found that if each African economy made an improvement to governance equivalent to that made by Côte d'Ivoire over the past four years, these gains would be worth around $23bn if realised across the continent.
The countries with the largest potential gains are those with a comparatively high GDP per head but a poor track record on governance. Accordingly, oil-rich Libya and Equatorial Guinea would see the greatest increase, with each person gaining an additional $400 and $200, respectively.
Those with lower GDP per capita, such as Niger and Malawi, would see a smaller improvement, despite their governance rank being below the average for the region. By contrast, economies like Rwanda, which have made similar improvements to Côte d'Ivoire, would also only realise a small benefit, with greater gains made through further diversification of their economies.
Regional differences are significant
The forecast also notes strong regional differences in economic growth across the continent. Economic growth has been particularly strong in East Africa (at around 3% a year since 2013). Central Africa, by contrast, saw annual real GDP per capita fall by an average of 1.3% over the period. North Africa and the Southern region experienced very sluggish growth (of 0.4% and 0.8% a year respectively), while West Africa saw faster growth of 1.9% a year.
Mike Jakeman, senior economist at PwC UK says,
'Given that Africa contains more countries than any other land mass on earth, it is vital that we consider each economy in its own terms. Economic performance has varied wildly in recent years, but the correlation between strong economic growth and improvements in governance suggests a way for all of Africa to grow more quickly.
'It is important to acknowledge the real benefits that governance reform can bring. Improved governance can also help countries identify other opportunities for growth. Although we should move away from a single narrative about the African economy, we can also acknowledge areas of mutual interest and benefit across regional economies.'
Manufacturing has driven the global slowdown
Looking at the recent performance of the global economy, the report also explores the causes of the slowdown since mid-2018. The weakness appears concentrated in the manufacturing sector, with purchasing managers indices for the US, China and the euro zone, in particular, declining.
Mike Jakeman says, 'There are two interrelated stories here. The first is the effect of the US-China trade conflict, which is causing disruptions to supply chains suppressing appetite for trade. This is bad news for Europe, especially, which is a big exporter to both the US and China.
'The second is the Chinese government's attempt to deleverage its highly indebted corporate sector, which is likely to have exerted downward pressure on its own manufacturing output and those of its main suppliers. However, the cooling effect of the trade war on the economy has led the government to prioritise its GDP target of 6-6.5% over its deleveraging programme.
'This short-term relaxation of policy, especially if combined with an armistice on trade, could be enough to re-inject some momentum into the global economy in the remainder of 2019.'
Africa: A Rich Continent and Poor Policies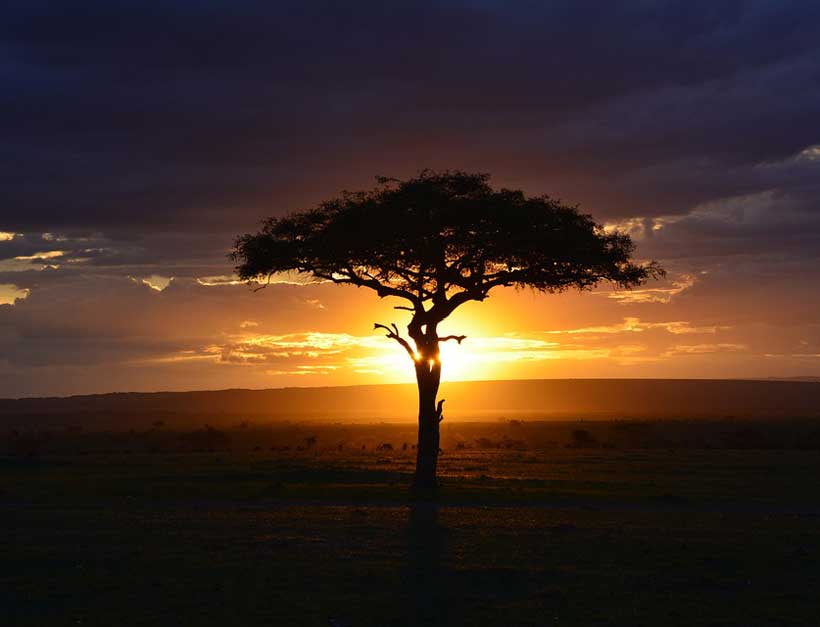 Africa, the land of good, peace and natural wealth that is unparalleled, but under the circumstances, this continent have been under the yoke of foreign colonialism for long and bitter years, suffering from the problems of poverty and deprivation and being classified as "third world." The situation is even worse with the epidemics and serious diseases that have plagued this continent, in addition to the endless wars, related to religious, political and societal divisions. This bad situation, which is unacceptable in the 21st century, urges the world to take responsibility.
The African continent has been a source of wealth for many who are "not African." The African continent has been used for many years to build nations outside the African borders and serve the world's people. In addition to the external hand that dominated and took over the resources of African land, the only thing that is incredible "rich land and a poor and hungry people."
Africa is rich in gold, diamonds, chromium, cobalt, platinum and uranium. Some African countries such as Algeria, Angola, Congo Brazzaville, Gabon, Libya and Nigeria, for example, rely on the export of crude oil for about 70-95% of foreign exchange. Botswana relies on exporting diamonds for 80% of foreign exchange, as well as Zambia, which relies on copper exports for 80% of foreign exchange. Niger relies on uranium, which accounts for 96% of foreign exchange. But there is another problem: the inevitability of dependence on the outside because of the link between the economy of these countries with import and export, specifically its connection with Europe and America. Talk of full African independence will not be realistic because of the economic ties of the Great Powers.
Africa is also dependent on many foreign countries for its undeniable debt, aid and donations. Africa is not yet ready to pursue a policy of giving up foreign aid and talking about Africa, self-sustaining and not in need of other countries. The debt problem in many countries of the African continent has reached high rates. The average ratio of debt to GDP in sub-Saharan Africa increased from 51% to about 100% during 1982 and 1992.It is therefore necessary to develop an economic strategy for the African continent that makes it a fully sovereign geographical area. Since sustainable development begins with economic growth, all the problems of the continent will be resolved if a viable economic policy is pursued. A large proportion of Africa's debt comes from the colonial powers themselves, such as France and Britain.
The endless wars in many African countries are a source of constant tension, making the African continent classified as politically and security unstable area, which threatens the tourism sector and the pace of economic growth and makes the investor prefer to invest in other areas more secure and stable. African countries are required to pursue a strict security policy that works to root out extremism and rein in terrorist and subversive groups that have brought destruction, devastation and economic decline to the country.
The extreme poverty that afflicts the African continent is due to unfair policies that do not take into account the criteria of community development in many cases, and most importantly, the accumulated external debt that hinders the process of social and economic development. As the African continent, as mentioned earlier, is a region rich in natural resources, it is therefore important to make use of these resources, and not to leave them to foreign countries, in other words, not to allow the African continent to be an open and unregulated territory.
The most serious diseases in the world today are rampant and widespread in the African region, such as malaria, kidney disease and AIDS, which plague African people. International organizations and bodies such as the World Health Organization are now required to work, move and intensify efforts to reduce the prevalence of these diseases.
The illiteracy rate is very high on the African continent and this is unacceptable nowadays. As there is no way to progress and develop except in education and the dissemination of the culture of science, International educational institutions should focus on the poor and educate them and increase the proportion of schools and universities in bilateral and collective cooperation.
This miserable situation in the African continent has long led many to think of emigration or resort to other countries. But most of them live in difficult conditions in foreign countries, and the phenomenon of asylum and intensive migration leads to the abundance of cheap labor in foreign countries and provides them with difficult jobs that are not easy for the countryman to carry out.
The African continent is rich in natural resources and has surplus labor, which is sufficient to achieve self-sufficiency if accompanied by a sound economic and social policy. Therefore, African governments and the African Union must take unified decisions and not follow the policy of dependency because such a policy will only increase the African continent deficit and economic and social decline.
The governments of the African countries should make their relations with the countries of the world friendly regardless of the financial or military power of the other side so that the African countries will not remain in the position of the weak. All this indicates that African countries are capable and need only to unite and work on sound policy. Poverty in African countries can be solved if natural resources are exploited well and in the interest of African countries and not of other countries.