New Policies Required to Unlock Full Potential of the Fourth Industrial Revolution in the Arab World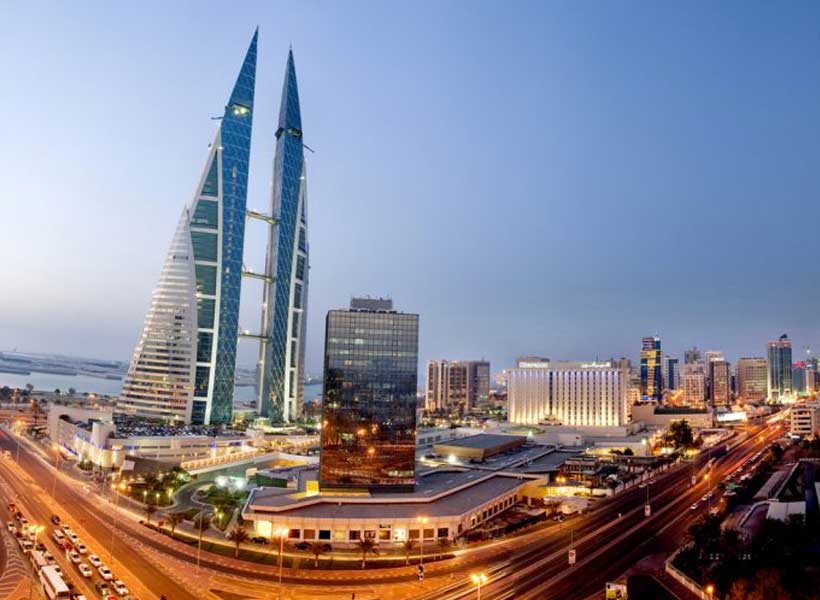 Leaders from business, government, start-ups and venture capitalists are meeting in Manama, Bahrain, to understand and positively shape the Fourth Industrial Revolution in the Arab World so that it serves all parts of society.
Held under the theme "The Arab World in the Fourth Industrial Revolution", the meeting marks the launch of the next phase of the World Economic Forum's work on the digital agenda for the Arab world. It is supported by a strong mandate from the Forum's Regional Business Council on the Middle East and North Africa. The aim is to narrow the gap between the region's technological potential and the policy agenda required to realize it. Its first phase is focused on exploring innovative approaches that are being tried and tested to harness the benefits of technological advancement in the Arab world.
"In the context of the rapidly spreading Fourth Industrial Revolution, the engagement of key stakeholders has never been more important than today. Reaping the benefits of new technologies while maintaining trust, requires the collaborative efforts of government, businesses and other actors in society," said Mirek Dušek, Deputy Head of the Centre for Regional and Geopolitical Affairs of the World Economic Forum.
Recent technological advances have the potential to fundamentally redefine Arab economies. Participants will address necessary policy challenges in three key areas: E-commerce, data flows and new technologies for the Arab World.
"Just as with business, governments that fail to keep pace with immense technological change risk falling behind. Those that embrace change, adapt to change, and anticipate change will emerge winners. This is why in Bahrain we are finding new ways of ensuring the public and private sectors collaborate, as failing to harness all our talents to control the Fourth Industrial Revolution will risk us missing out on the undoubted benefits it can enable," said Kamal Bin Ahmed Mohammed, Minister of Transportation and Telecommunications of Bahrain.
Khalid Al Rumaihi, Chief Executive Officer of the Bahrain Economic Development Board and current Chair of the Regional Business Council for the Middle East and North Africa added: "Our partnership with the World Economic Forum's Centre for the Fourth Industrial Revolution on Cross Border Data Flow exemplifies Bahrain's vision and commitment to be at the forefront of technical change, but also to help craft region-wide solutions."
The race to make hospitals cybersecure
As medical centres increasingly come under attack from hackers, Europe is bolstering protection.
By TOM CASSAUWERS
Amid the Covid-19 pandemic in early 2021, the Irish healthcare system's computers were breached by hackers who gained access to patient files and posted hundreds of them online. As a result, the network had to be shut down.
The reverberations were widespread as appointments got cancelled, people's most sensitive data was stolen and even procedures like CT scans came to a halt. The attack was one of the largest hacks of a healthcare provider in the world.
Mind the gap
'At the moment, there is a major gap in the cybersecurity capacities of healthcare,' said Christos Xenakis, a digital systems professor at the University of Piraeus in Greece. 'Hospitals need to work properly and protect our data.'
From May 2021 to June 2022, the EU's cybersecurity agency – ENISA – detected a total of 623 ransomware incidents in Member States similar to the one in Ireland. Healthcare was the fifth most targeted sector of those attacks.
That in turn has spawned more investment and technological development to secure the industry. Scientists, medical professionals and governments are increasingly taking action to prevent scenarios like the Irish one.
The answer lies not only in better software. Cybersecurity is more often than not about people and changing their behaviour.
That's one of the conclusions reached by Sabina Magalini, a professor of surgery at the Catholic University of the Sacred Heart in Rome, Italy.
She coordinated an EU-funded project called PANACEA to improve hospital cybersecurity. The initiative ran for 38 months through February 2022.
Human errors
'Human error is one of the main cybersecurity risks for hospitals,' said Magalini. 'The risk lies with people, which is logical. A hospital isn't a nuclear power plant and can't be closed off in the same way.'
Hospitals tend to be busy places. Staff need to perform medical duties and, at the same time, work on a variety of computer systems.
Research during PANACEA showed that, during a single day, nurses often had to log in to computer systems more than 80 times.
This is time-consuming and leads to shortcuts, including the same password being used by a group of people or passwords being written down on a piece of paper next to the computer.
In general, the study demonstrated that hospital staff followed cybersecurity precautions poorly and, in the process, left an opening that attackers could exploit.
'We need to make interactions between healthcare professionals and computers better,' said Magalini. 'As a doctor or nurse, you're treating the patient and using a computer at the same time. It's hectic.'
Safety precautions
PANACEA came up with ways to make it easier for hospital staff to follow cybersecurity precautions. One example is software ensuring a more secure login system.
'The software allows for facial recognition of healthcare workers,' said Magalini. 'This would bypass the need for the problems we're seeing today with passwords.'
The project also experimented with low-tech alternatives. Researchers put up stickers and posters in participating hospitals to nudge healthcare workers into following basic cybersecurity procedures.
Education also needs to play a role, including for doctors, according to Magalini.
'Cybersecurity training should be included in their residency programmes,' she said.
Easier sharing
Another EU-funded project, CUREX, facilitated the sharing of health information among hospitals. Xenakis of the University of Piraeus coordinated the project, which ran for 40 months through March 2022.
'Health data is the most sensitive data there is,' he said. 'Hackers pay more for health data than for credit card information.'
When sending patient information to another health facility, a hospital might not be aware of the extent of the recipient's cybersecurity arrangements.
CUREX addressed that uncertainty.
The project developed a software that can help detect any vulnerabilities in the security of an outside organisation. The system makes it easier for medical facilities to share information in line with EU data-protection rules.
'It's all about risk assessment,' said Xenakis. 'And to do that, you need to know how secure the other organisation is.'
Follow-up work
European researchers and cybersecurity organisations are investing in these types of answers.
As a follow-up to PANACEA and CUREX, the EU is co-funding cybersecurity procurement for hospitals, meeting 50% of the cost of new measures.
So, even while attacks on European hospitals continue on a regular basis, experts see reason for optimism about the future.
'European cybersecurity providers are rapidly becoming more mature,' said Xenakis. 'In turn, hospitals are recognising the necessity to buy new tools and upgrade their security.'
Research in this article was funded by the EU. This article was originally published in Horizon, the EU Research and Innovation Magazine.
Centre for the 4IR Malaysia to Accelerate Green Transition, Digital Transformation
The Centre for the Fourth Industrial Revolution Malaysia (C4IR Malaysia) was officially launched today by the Prime Minister of Malaysia, Anwar Ibrahim, and the President of the World Economic Forum, Børge Brende.
C4IR Malaysia will play a crucial role in driving the advancement of the digital economy in Malaysia, with a focus on supporting the country's energy transition and digital transformation. The centre will serve as a public-private platform, bringing together leaders from government, business, civil society, academia and other sectors to advance new partnerships and initiatives that can unlock the value of technology for Malaysia's economy and society. The centre is hosted by MyDIGITAL, a national initiative aimed at transforming Malaysia into a digitally driven, high-income nation and a regional leader.
This initiative marks a significant milestone in Malaysia's journey to becoming a global leader in technology governance and innovation. C4IR Malaysia is the first centre in the Asia-Pacific region as part of the World Economic Forum's global C4IR Network. With this launch, Malaysia has now joined a community of 18 centres, where new and innovative approaches to technology governance, adoption and scaling are being developed and implemented at the national, regional and international levels.
Anwar Ibrahim, Prime Minister of Malaysia, said: "Malaysia is honored to be part of the global network of Centres for the Fourth Industrial Revolution with the first Centre for 4IR in Southeast Asia. This is a testament to the critical value of Malaysia's efforts to become an advanced, digitally-driven, high-income nation and a regional digital economy leader fostering innovation, entrepreneurship and collaborations between stakeholders. The Malaysia Centre for 4IR will further strengthen Malaysia's human-centered policy towards the Fourth Industrial Revolution and contribute towards our target of entering the Top 20 in the Global Innovation Index. We are confident that a resilience-oriented approach will also improve the nation's People's Wellbeing Index score and enhance productivity to create inclusive, balanced, responsible and sustainable economic growth."
Addressing the leaders at the launch, Børge Brende, President, World Economic Forum said: "Malaysia's leadership in the region and commitment to driving the Fourth Industrial Revolution is commendable. Through the Centre for the Fourth Industrial Revolution Malaysia, we are excited to work together with the government, business and civil society leaders to unlock the value of technology for the benefit of all Malaysians. This partnership will not only drive transformation but also help build a more sustainable, inclusive and resilient future for Malaysia and the region."
Following the official launch, C4IR Malaysia hosted two roundtable discussions to address its thematic priorities, inviting leaders from business, government and other sectors to share key priorities and opportunities for the energy transition and digital transformation. These insights will serve as the foundation for C4IR Malaysia's core initiatives, informing its strategic planning and programme development.
Fabian Bigar, CEO of MyDIGITAL and Head of Centre for the Fourth Industrial Revolution Malaysia said, "MyDIGITAL team is proud to be entrusted with the responsibility of making Centre for 4IR Malaysia a success in achieving its goals. The establishment of the Centre for 4IR Malaysia aligns with and further fortifies our initiatives to catalyse homegrown technology development by enhancing collaborative opportunities among stakeholders to unlock value in 4IR technologies, with a focus on supporting the country's energy transition and digital transformation."
From adoption to transformation to regional leadership, C4IR Malaysia is a critical establishment that will help drive the country's transition to an advanced digital economy. By joining the global ecosystem of technology governance innovators and leaders, C4IR Malaysia is poised to contribute significantly to Malaysia's economic and social development in the years to come.
The World Economic Forum's global C4IR Network is a platform for multistakeholder collaboration, bringing together the public and private sectors to maximize technological benefits to society while minimizing the risks associated with 4IR technologies.
Graphic Design for Beginners: Tips and Tricks to Get You Started
Are you a beginner in the world of graphic design? Are you eager to learn the tips and tricks professionals use to create stunning visuals, logos, and websites? Look no further! This blog post is dedicated to helping beginners understand the fundamentals. We will provide helpful advice to improve skills in using such important features as https://create.vista.com/features/blur/ or to start creating works with special software tools. Whether you are a designer, a business owner, or just someone looking to dabble in graphic design, these recommendations will come in handy. So grab a cup of coffee, and let's dive in!
Understand the Basic Principles
Before attempting any design project, it is crucial to grasp the basic principles that underlie successful designs. They include concepts such as:
balance;
contrast;
hierarchy;
alignment.
Familiarizing yourself with these principles enables you to effectively create visually appealing compositions and convey your message. There is a wealth of resources online, from tutorials to full-fledged courses, that can help you master these basics.
Practice, Practice, Practice
Whether you are learning to ride a bike or to design visually stunning graphics, practice is the key to improvement. Dedicate time each day to work on your skills, explore new techniques, and experiment with tools and features. Start by replicating existing designs or working on personal projects to train your creative muscles. Eventually, you will develop your own unique style and build a strong foundation in design.
Keep It Simple
One of the biggest mistakes that beginners make is trying to do too much with their work. Remember that less is often better, and keep your creation simple and easy to understand. Avoid using too many colors or fonts, and focus on creating a clear information hierarchy.
Use High-Quality Images
The images you use in your designs can make or break the final product. Make sure to use high-quality ones that are relevant to your message. If you are unsure where to find good variants, there are plenty of stock photo websites that offer free or affordable choices.
Remember about Regular Breaks
Designing can be mentally taxing, so taking breaks and stepping away from your work from time to time is necessary. It can help you return to your design with fresh eyes and a renewed perspective.
Seek Inspiration and Learn from Others
Graphic design is an ever-evolving field, with new trends emerging constantly. Stay inspired and informed by following tailored blogs, joining online communities, and browsing social media platforms like Pinterest and Instagram.
Learning from other designers can also be incredibly helpful in your journey. Reach out and connect with fellow designers to exchange ideas and share resources. Study the work of others to understand their thought processes and techniques, but always remember to stay true to your own creative vision. You can even seek critiques and feedback from fellow designers to help develop your skills and style. Building connections in the design community can also lead to opportunities for collaboration or even potential job offers.
Build a Portfolio to Showcase Your Work
A strong portfolio demonstrating your best work is essential for securing freelance projects or positions in a design agency. Begin by curating a collection of your favorite personal projects, and over time, replace them with professional work as you gain experience. A well-rounded portfolio should illustrate your versatility in multiple styles, along with your proficiency in various software programs. Put your portfolio on a personal website or on popular design platforms like Dribbble and Behance.
Break the Rules
While it is necessary to understand design basics, do not be afraid to experiment and break the rules. Sometimes the most creative and innovative creations come from pushing the boundaries and trying something completely new.
Closing Thoughts
Graphic design can be a rewarding and exciting career when you are equipped with the right tools and knowledge. With these beginner-friendly tips and tricks, you will be well on your way to establishing yourself as a talented designer. Remember to stay curious, practice frequently, and continuously seek inspiration from the world around you. As your skills grow, so will your passion for creating eye-catching designs that captivate audiences and leave a lasting impression. Happy designing!
---