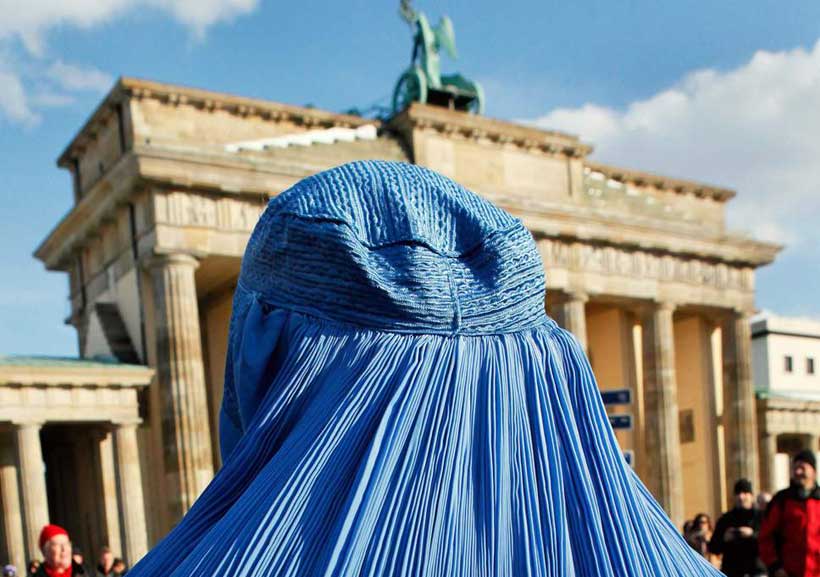 In the beginning of December 2016, Angela Merkel called for a burka ban during the conservative Christian Democratic Union (CDU) party's congress. Specifically, she said "The full veil must be banned, wherever legally possible. Showing your face is part of our way of life," and "Our laws take precedence over honor codes, tribal customs and sharia."
It is really interesting to demonstrate a case where the cross as a European value has the dominant position: the Lautsi case. Lautsi case proved us that religion still travels hand by hand with politics and that political coalitions are still very powerful when cultural memory has to be protected. An Italian national, Ms Soile Lautsi accused Italian Republic for the compulsory display of crucifixes in Italian public schools. According to ECHR's decision there was no violation of any right derived from the Convention. As Marco Ventura has pointed out: "The Grand Chamber has designed a Europe in which every country is free to decide which place to give to religion and to favor Christianity, or rather the dominant churches. For this reason, Italy has been supported by the more confessional of European countries, Russia and Greece, Bulgaria and Cyprus, which the European Court has repeatedly condemned for the oppression of minority religions." The coalition of Vatican State — Italian governments with other Eastern States formed a new ecumenical movement against radical secularism which according to the religious leaders, ECHR tried to promote during its first decision on Lautsi case. His Holiness Patriarch Kirill in a letter to Italian Prime Minister Silvio Berlusconi expressed the following opinion: "Christian religious symbols present in the public space in Europe are part of the common European identity without which neither the past nor the present or the future of this continent are thinkable".
However, does this new ecumenism of Christianity or ultra — secularism lead to Islamophobia? Religious pluralism a new social fact with which European states have yet to come to terms, and, country by country, they are plunging into national debates about religion and public policy. Indeed, Europe has made many efforts to cultivate the interreligious dialogue and to bridge (at least, a theoretical) gap between the relations between Christianity and Islam. The Vatican's effort to reach Islam culminated in a March 2001 visit to Damascus where John Paul spoke about the neighborly relations over the centuries between Christianity and Islam and delivered a message of interfaith peace. On 16th April, Pope Francis with the Ecumenical Patriarch visited the island of Lesvos in show of support to refugees. Leaving for Vatican, the Pope was accompanied by some families of Syrian refugees as a symbolical gesture towards Europe and its strict policies for asylum seeking and the closing of borders. An anti — Muslim sentiment is increasing by placing the blame on Islam's antiliberal tenets and Muslims presumed obedience to those doctrines. Muslims feel that they are second class citizens and victims of discriminatory attitudes and that their religion becomes more important than their education, personal and professional skills, qualifications and virtues in the eyes of the Western community. Are they really free and first class citizens when their religious leaders cannot be educated in Western and national institutions such as Christian clergy? Is this a true religious expression? Many imams are educated in Muslim countries and most probably they have traveled abroad before their religious mission to Europe. This may cause a lot of problems as the majority of those imams does not speak the national language and brings in his suitcase attitudes and traditions totally incompatible with Western values. In many cases, these imams come to carry fundamentalist and extremist messages which may find very welcome ears from disappointed, conservative or marginalized individuals. Beginning in September 2004, New Home Office rules for "overseas ministers of religion" came into effect in Britain. The rules require "imams and priests..to show knowledge of, and engagement, with British civic life, including an understanding of other faiths."
Inside Muslim communities various attitudes towards the position of sharia have been formed. Many scholars, especially Muslim scholars have tried to strike a balance between the implementation of sharia in private affairs and of National Laws in their public life and activities. Furthermore, a movement within Islam, called "Moderate Islam" sees the today context as an opportunity for an Islamic revival movement that focuses on jihad-the individual's believers efforts to master scriptural reading and reinterpretation and aims to redefine all core Islamic concepts, in particular the balance between religious law and individual spiritualism. As Tariq Ramadan, a representative of Moderate Islam writes in his article "Europe's Muslims find a place for themselves" in "Le Monde Diplomatique": Five basic principles were arrived at, and these now provide the basis of a virtual consensus among both Islamic experts and the Muslim communities of Europe : 1) a Muslim, whether resident or citizen, should see himself as involved in a contract, both moral and social, with the country in which he lives, and should respect that country's laws, 2) European legislation (which is secular in nature) allows Muslims to practice the basics of their religion, 3) the old concept of the dar al harb — which does not derive from the Koran, and is not part of the prophetic tradition — is seen as outdated; other concepts have been suggested as ways of reading the Muslim presence in Europe in more positive terms, 4) Muslims should see themselves as citizens in the full sense of the term, and should participate (while at the same time seeking respect for their own values) in the social, organizational, economic and political life of the countries in which they live, 5) in European legislation as a whole, there is nothing to prevent Muslims, or any other citizens, from making choices that accord with their religion.
Our secular societies found themselves in front of a big challenge: the revival of religion and the un-secularization of the world. The most crucial problem is the balance that both individuals and societies have to create in order to avoid a situation of "survival of the fittest". The priority is a society where human rights will not be crucified in the name of religion and where individual spirituality will not be beheaded in the name of National Law or in the name of media.
Hajj In The Age Of Coronavirus
The Hajj pilgrimage is one of the pillars of Islam, required of those who are able and have the financial capacity. Eid al Adha celebrations follow Hajj and this year Eid fell on July 31. It is the second of the two major holidays for Muslims and is often called the festival of sacrifice.
Families purchase an animal usually a goat or sheep for the ritual. The meat is shared with family and friends but mostly distributed to the poor. There is a strong undercurrent of social welfare in Islam placing a burden on the haves to look after the needs of the have-nots.
This year the coronavirus has caused havoc with the Hajj economy. It's roots go deep. Mecca was always a city of pilgrimage possessing as it did the idols of pre-Islamic gods. Traders and merchants were wary of Islam which was notably severe on idolatry. Needless to say, the Hajj soon placated their fears.
Now for the first time in its history, the coronavirus has done what wars could not: it has restricted Hajj. Saudi Arabia has closed its borders to Hajj pilgrims. Even residents have had to fill application forms from which about 10,000 have been selected. Compare the figure to the two million usual Hajj pilgrims and one gets an extent of the loss for organizers, accommodation and transportation providers (for the Hajj is a peripatetic ritual), etc. The loss to Mecca and Medina is estimated at around $10 billion. A sizable hit and when added with other ravages of the coronavirus yields a rough estimate of a 4 percent contraction in the Saudi economy.
Among the worst hit are the travel firms in the pilgrims' own countries. Many of these companies specialize in Hajj travel earning in a couple of months enough to sustain them and their workers for the year. For them, the future looks bleak. It's tough also for the sheep and cattle farmers in surrounding countries as far away as Kenya. They raise livestock to export for sacrifice at Eid al Adha but absent demand prices have crashed.
If Eid prayers were a jam-packed, shoulder to shoulder event, no longer in the age of social distancing. And somehow the ritual of stoning the devil (the three pillars at Mina) seems to lose its impact under a greatly diminished quantity of stones from thinned out throwers.
Well, such has been this year's pilgrimage. A socially distanced Hajj that included in addition to the stoning a socially distanced circuiting of the Kaaba in the Grand mosque — absent of course the energy and emotion crowds spontaneously generate.
Hajj and its Eid are over, sanitized and played safe by Saudi Arabia. And cold, scientific rationality ruled. Is there a lesson there somewhere?
Forced Conversions in Pakistan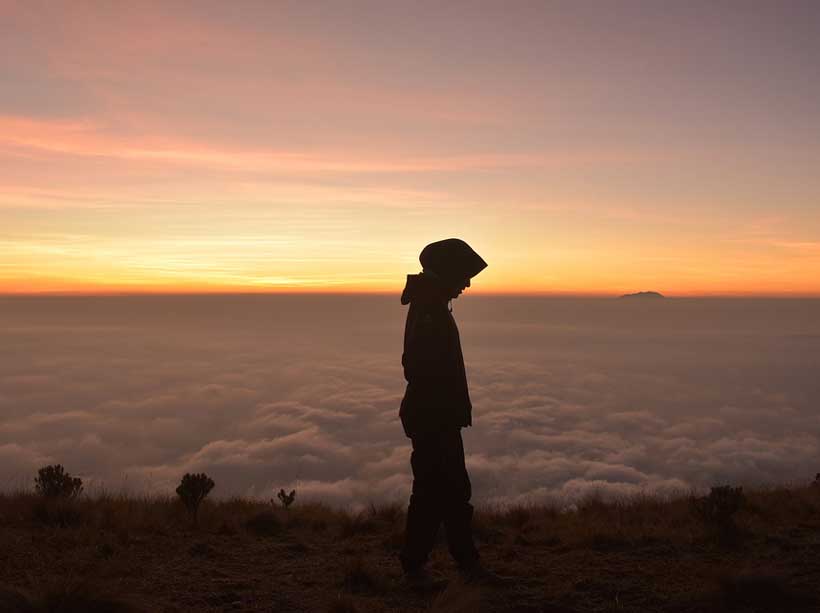 Pakistan has failed to comply with its international obligations to protect non-Muslim girls from exploitation by powerful groups and criminal elements – forced conversions are a norm in the Islamic state. Even worse is the psychological impact on families of minorities who worry when their daughters venture out, and the culture of intolerance that is promoted when leaders like Mian Mithu celebrate another 'forceful conversion' and marriage as a victory for the Muslim faith in the local community. It sends an awful message to our most vulnerable people — that their girls are not safe.
Statistics in this regard are alarming. A 2014 report by the Movement for Solidarity and Peace (MSP) says about 1,000 women in Pakistan are forcibly converted to Islam every year. According to Amarnath Motumal, the vice-chairperson of the Human Rights Commission of Pakistan, every month, an estimated 20 or more Hindu girls are abducted and converted. However, exact figures are impossible to gather. In 2014 alone, 265 legal cases of forced conversion were reported mostly involving Hindu girls. According to the National Commission of Justice and Peace and the Pakistan Hindu Council (PHC), around 1000 Christian and Hindu minority women are converted to Islam and then forcibly married off to their abductors or rapists. This practice is being reported increasingly in the districts of Tharparkar, Umerkot, and Mirpur Khas in Sindh.
To some of us these maybe just stories and incidents, however its disturbing that our country has failed to protect minorities. It's the tragedy of our society that the media is not free. It is in the strong shackles of the influential people in our country, and when such incidents occur, media only highlight it for a few days and then it all goes in vain. To us, these are just statistics, but in reality, these are the number of families who faced these bummers.
From the distressing story of Reena and Raveena to the heart-rending story of 18-year-old Radha Hindu community was never granted justice, they are never satisfied with the rulings of the court. Forced conversions of young girls is an emotive issue in the Hindu community of Sindh. Those accused claim that young love is being misrepresented by the community, the media and activists. But those who know the whole truth often do not speak.
These are not just "forceful conversions" by the ordinary people, but it's proper propaganda by the influential people of that region. Mian Mithu, a former PPP member of the National Assembly, is infamous for his involvement in cases of alleged forced conversions. In 2015, when Imran Khan asked MianMithu to join (PTI), the PTI chairman faced so much backlash from the Hindu community that he had to distance himself from the pir.
The PPP had earlier denied MianMithu a ticket when he first came under the spotlight in 2012 because of accusations of forcefully converting a Hindu girl, Rinkle Kumari. He is the pir of the shrine Bharchundi Sharif. However, Mianmitthu turned down all the allegations and said, "In the past 200 years, not a single Hindu has been converted to Islam forcibly," he claimed. "All those men, women, girls and boys, whether they belong to the Hindu community or any other community, come to us to change their religion out of their own choice. They are not forced to convert."
But if we notice the head of the communities who are facing these condemnable threats reject Mian's statements, and they are convinced that everything they are facing is due to these influential people. Makheja mukhiya of Hindu community stated, "Once a girl is raped; she is blackmailed into giving whatever statement they want to be recorded in the court." Supposedly speaking from his own experience of handling dozens of such cases. He questioned why it is Hindu girls alone who are so eager to change their religion and elope. Why aren't Hindu boys, who enjoy more social independence than the girls, doing the same?
Makheja, who himself comes from a wealthy upper-caste Hindu family, says that the most unfortunate thing is that their community is being pushed around and cornered although they have lived in Sindh for generations.
The statement of Ameet Kumar who is a social rights activist and mukhiya (chief) of the local Hindu community in Daharki, aches one's heart: "When a mother gives birth to a daughter in our community, we feel fear."
The government took the steps, but no pragmatic change has come.
On October 10, 2019, Huma Masih, a 14-year-old girl, was forcibly abducted from her home by Abdul Jabbar, a Muslim man who then compelled her to convert to Islam under duress before marrying her. Either these steps were not concrete, or it lacked implementation or the steps were against the mafia, and influential people and the government failed to make them accountable.
Finally, it may be concluded that social and economic disparities are stark. It is a particularly inegalitarian society, where a few individuals enjoy a privileged status and the impunity that goes with it. In contrast, others have to struggle for even their fundamental rights to be recognized. There is an extreme proselytizing zeal among the local clergy to bring non-Muslims into the fold of the dominant faith. To convert someone is perceived as a pious deed that will bring rewards in the hereafter, no matter the method employed to execute the conversion. Clerics like MianMitho from Ghotki and Ayub Jan Sarhandi from Samaro, to name a few, have become veritable symbols of conversion in Sindh.
Relentless Debate on Forced Conversions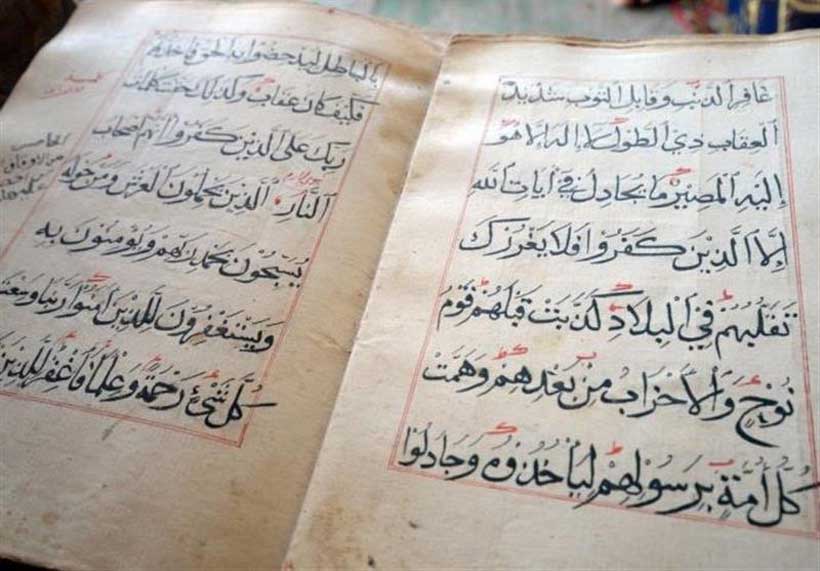 Forced conversion is the illegal conversion of a person from one religion to another religion in duress, force, threat and without free consent. The victims of the forced conversion, are mostly the low-caste Hindu girls, are abducted, then trapped in love and then got married with the Muslim men in the seminaries / Madrassas.
The relentless debate on the forced conversions has been in the limelight throughout the Country across the decades. The forced Conversion bill was placed in 2016 and sadly it was effectively blocked by the mobilization of the Islamist groups and parties. A group of Ulema, including the Council of Islamic Ideology (CII) met with Dr. Abdul Qayyum Soomro, the chief minister's special assistant on religious affairs, on December 5th 2016, and termed the bill against the basic principles of Islam. 7 Religious parties in Karachi launched a campaign against the bill in order to pressurize the Sindh government into repealing it. The JI argued that there could be no age limit on people converting to Islam. Maulana Tahir Ashrafi, of the Council of Islamic Ideology (CII), opposed the idea of age limits on conversions. Religious Parties threatened to lay siege to the Sindh Assembly if the legislature did not repeal the bill. JI leader Advocate Asadullah Bhutto claimed that there had not been a single case of a forced conversion in Sindh. When the chief of JI, Sirajul Haq, called PPP co chairperson Asif Ali Zardari the PPP-led government quickly announced that it would make amendments to the law.
The case study of the two Hindu sisters Reena and ravina meghwar underage girls from Ghotki district of the Sindh were illegally converted and enticed by two Muslim men who were already married and had children. Those underage girls after their conversion into Islam, they are prevented to meet their families once they get married with the Muslim men.
This case has depicted the illegal conversions discriminate the laws protecting their rights like Pakistan is a signatory to the Universal Declaration of Human Rights which states that the right to freedom of religion includes the right to change one's religion and that no one shall be subject to coercion to change their religion. The Hindu Marriages Act was passed in 2017 to regulate their marriages but they could not avail benefit from that act and its implementation is zero. Many of the Hindu conversions violate Sections 3 and 4 of the Sindh Child Marriages Restraint Act 2013, which sets 18 years as the minimum marriage age.
Every year 1000 girls are converted into Islam forcibly as per the report of South-Asia Partnership, Aurat Foundation and Human Rights Commission of Pakistan. The hotspots for these conversions are Thar, Umarkot, Ghotki and Jacobabad where these so called conversions take place in large amount. People Convert due to their financial conditions It identified the landlords, extremists and weak local courts are working together to perpetuate this menace rather than defeating the discrimination against the minority groups.
Haris Khalique the writer and General Secretary of the Human Rights Commission of Pakistan postulated the scenario these conversions transpire the economic deprivation and patriarchy. Most of these girls come from the scheduled caste and the men they marry are financially better off and that become power dynamic.
Ironically, Pakistan is signatory to the international covenant on Civil and Political Rights and has ratified the (CEDAW) convention on elimination of discrimination against women which clearly envisages that women can enter into marriage with their free consent, but the present scenario in Pakistan shows the ugly side of the picture.
On the whole, the Government has to lay an embargo on the proselytization by approving the bill and implement it widely across the country so that the individuals from the minority and scheduled castes feel secure at their places. Besides, the government has to end this limitless debate of forced conversions by ensuring the equal rights to the religious minorities according to Constitution of Pakistan 1973.