ADB Promoting Access to Justice to Fight Gender-Based Violence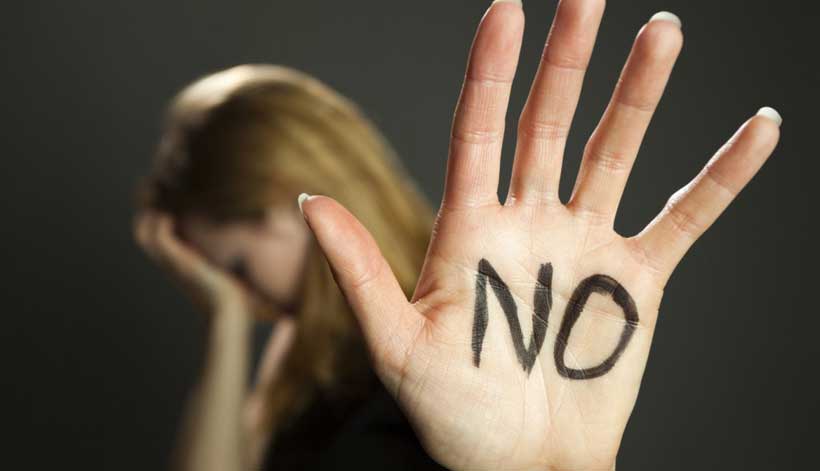 Countries should invest in measures that protect women's physical security and promote access to justice to help end the global pandemic of gender-based violence, said Asian Development Bank (ADB) Vice-President for Administration and Corporate Management Ms. Deborah Stokes.
"The main drivers of violence against women are gender inequality, discrimination, and marginalization. This means empowering women is a very high priority," Ms. Stokes said at an event to mark International Day for the Elimination of Violence Against Women held at ADB headquarters today. "It is essential to challenge the widespread acceptance of domestic violence as a 'norm' or justified under certain circumstances."
Discussions at the event explored the importance of the rule of law and access to justice for women and girls, the role of legal and regulatory experts, and possible ways to build up legal and judicial systems to make it easier for women to access them.
Speakers included Deputy Inspector General of Police in Nepal Mr. Hari Bhakta Prajapati, Superintendent of Police at Nepal's Ministry of Home Affairs Ms. Kiran Rana, Judge at Pakistan's Civil Courts Ms. Shazia Munawar Makhdoom, Founding Chair of the Child Justice League in the Philippines Ms. Katrina Legarda, and ADB's Chief of the Transport Sector Group Mr. Jamie Leather.
A global survey conducted by the World Health Organization estimated that, on average, 1 in 3 women in the Asia and Pacific region have experienced physical or sexual violence from an intimate partner. Moreover, in some countries, up to 80% of women report experiencing some form of violence in their lifetime. Underreporting means that these numbers are likely to be significantly higher. For example, according to a UN Women's report, only 1% of females who experienced forced sexual intercourse sought professional help. Many of the victims do not report these crimes because they do not want the offender to go to prison, because they are family, or because of economic necessity.
"Today's forum underscores the widespread nature of the problem and the importance and urgency of needed reforms to laws and mindsets," ADB General Counsel Mr. Christopher Stephens said in closing comments at the event.
In recent years, ADB has been investing in building legal and judicial systems in Asia and the Pacific to improve women's access to justice as part of its continued efforts in tackling violence against women. ADB's Law and Policy Reform Program has been supporting strengthened gender equality laws, such as a recently enacted Gender Equality Law in the Maldives. ADB also provided technical assistance to combat domestic violence in Mongolia through the delivery of livelihood assistance services to survivors, while training officers to provide gender-sensitive support to survivors.
Such interventions are already reaping rewards. Since the establishment of Asia's first specialized court in Pakistan for gender-based violence cases, supported by ADB, the conviction rate in rape cases has risen from 2% in 2016 to 17% in 2018. Meanwhile, a Women and Children Service Center Project, implemented in 20 districts in Nepal, has resulted in a 36% rise in the number of crimes reported and a 64% increase in people's confidence in women and children service centers.
India must follow Supreme Court orders to protect 100 million migrant workers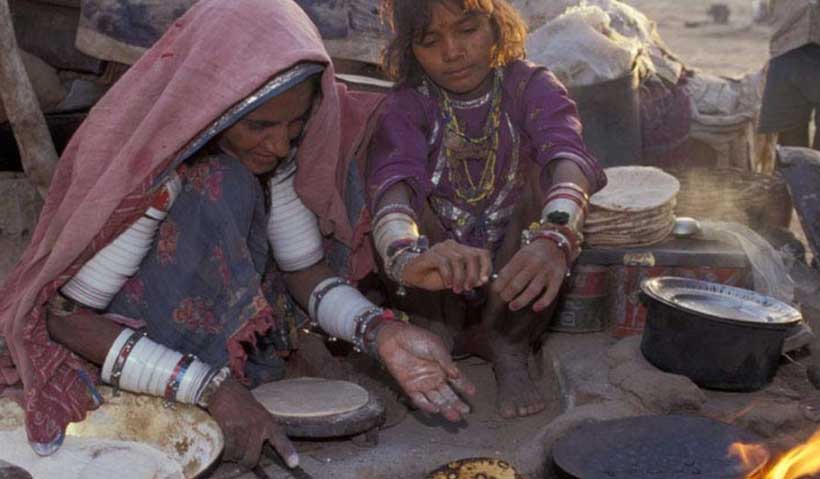 The Indian Government must urgently comply with a Supreme Court order to ensure the wellbeing of more than 100 million migrant workers, after coronavirus measures left them jobless, forcing them to travel long distances home, UN independent human rights experts said on Thursday.
"We are appalled at the disregard shown by the Indian Government towards internal migrant laborers, especially those who belong to marginalized minorities and lower castes", said the Special Rapporteurs on the right to housing, Balakrishnan Rajagopal, and on extreme poverty, Olivier De Schutter.
Instead of protecting their rights, the experts maintained that the Government has not only failed to address migrants' "dire humanitarian situation" but further exacerbated their vulnerability, "with police brutality and by failing to stop their stigmatization as 'virus carriers'".
Heed the Supreme Court
After losing their income and with many migrants forced by their landlords to vacate their homes, the experts said many were living in intolerable conditions, hungry and without shelter, saying: "We hope the Supreme Court order will be promptly implemented and help to dramatically improve the situation of internal migrant workers".
The Supreme Court has ordered the Government to properly register them, ensure free transportation and provide the migrants with shelter, food and water until they reach their homes.
Moreover, railway companies are mandated to ensure trains are available to transport them back to home villages, as requested by the Government.
Inadequate relief
Many internal migrants have also been assaulted by police for violating the sudden lockdown orders put in place by the Indian Government on 24 March, which, that took no account of the difficulties many vulnerable people faced in complying with them.
"While we applaud the Government's efforts so far to provide 'relief packages' for people living in poverty, and to schedule extra train rides, these have been clearly inadequate and insufficient due to the vast majority of internal migrant workers not qualifying for relief packages, and the lack of coordination among state governments for the transportation of internal migrants", the independent experts said.
Although the scale of the COVID-19 crisis in India is "testing the Government's commitment to protect the rights of the most vulnerable members of society", they maintained that by urgently assisting internal migrant workers, in compliance with Supreme Court's order, "it will give the Government the opportunity to show its willingness to comply with its responsibilities under human rights law."
The experts' call, also conveyed directly to the Indian Government, has been endorsed by Special Rapporteur on the right to food, Michael Fakhri; the Special Rapporteur on the right to physical and mental health, Dainius Pūras; and the Special Rapporteur on minority issues, Fernand de Varennes.
Special Rapporteurs and independent experts are appointed by the Geneva-based UN Human Rights Council to examine and report back on a specific human rights theme or a country situation. The positions are honorary and the experts are not UN staff, nor are they paid for their work.
Asian countries urged to honour right to freedom of expression, over pandemic fear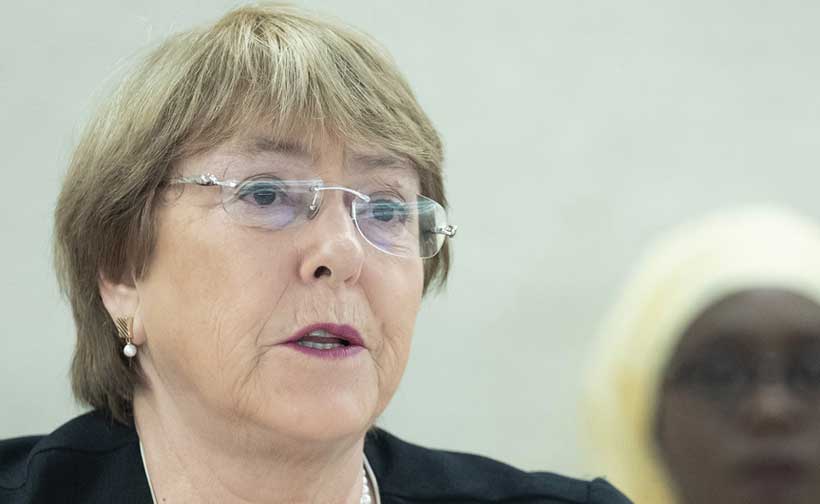 A dozen countries in the Asia-Pacific region have seen an alarming clampdown on freedom of expression during the COVID-19 crisis, UN High Commissioner for Human Rights Michelle Bachelet said on Wednesday.
In her appeal to authorities that any action they take to stop the spread of false information should adhere to the principles of legality, necessity, proportionality, Ms. Bachelet said that "in these times of great uncertainty", citizens had a right to voice their concerns.
Opinions must be heard
"Medical professionals, journalists, human rights defenders and the general public must be allowed to express opinions on vitally important topics of public interest, such as the provision of health care and the handling of the health and socio-economic crisis, and the distribution of relief items," she said.
From Bangladesh to Vietnam and from Myanmar to the Philippines, the High Commissioner detailed how people had been fined, arrested or attacked for allegedly spreading misinformation online about COVID-19 or for criticizing their Government's response.
In Cambodia, Ms Bachelet noted that UN Human Rights Office (OHCHR) had documented multiple arrests – including that of a 14-year-old girl – for public comments and social media posts about the pandemic.
"A number have been charged with spreading so-called 'fake news' or 'false information', alleged incitement to commit a felony, and for allegedly plotting against the Government," the High Commissioner said.
According to the UN human rights office, 14 individuals remain in detention, including 10 associated with the Cambodia National Rescue Party (CNRP), the main opposition party that was dissolved in 2017.
Countries already have 'fake news' laws
More generally, the High Commissioner noted that many of the countries she highlighted already had laws to stop alleged "fake news" and online media that raised human rights concerns.
This legislation had also been used in other contexts to deter legitimate speech, especially public debate, criticism of government policy and suppress freedom of expression, she added.
In Myanmar, the Kayin State Court had convicted and sentenced to two years' imprisonment the chief editor of the Dae Pyaw News Agency, on charges of wrongly publishing an article stating that one person died from the virus, the High Commissioner said.
He was arrested, charged, tried, and convicted in under one week after being accused of making a "statement that could cause or incite public fear or mutiny".
While recognising the need to restrict misinformation or disinformation to protect public health – or incitement of hatred towards minority groups – this should not result in censorship, either purposeful or unintentional, Ms. Bachelet insisted.
"While Governments may have a legitimate interest in controlling the spread of misinformation in a volatile and sensitive context, this must be proportionate and protect freedom of expression", she said.
US must take 'serious action' to halt police killings of unarmed African Americans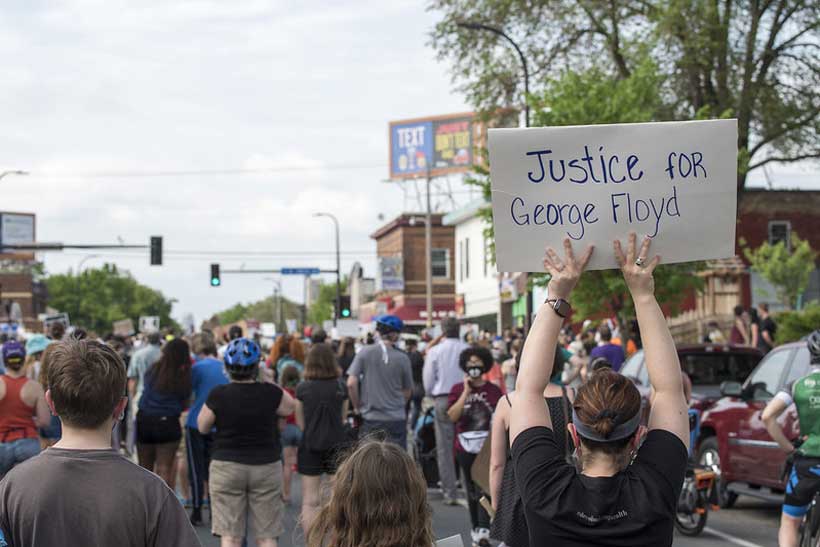 The UN human rights chief on Thursday condemned the killing of 46-year-old George Floyd while in police custody in the city of Minneapolis, calling it the latest in "a long line of killings of unarmed African Americans by US police officers and members of the public".
"I am dismayed to have to add George Floyd's name to that of Breonna Taylor, Eric Garner, Michael Brown and many other unarmed African Americans who have died over the years at the hands of the police – as well as people such as Ahmaud Arbery and Trayvon Martin who were killed by armed members of the public", said High Commissioner for Human Rights, Michelle Bachelet, in statement.
She spelled out that authorities in the United States must take "serious action" to stop such killings, and to ensure that justice is done when they do occur.
"Procedures must change, prevention systems must be put in place, and above all police officers who resort to excessive use of force, should be charged and convicted for the crimes committed", the High Commissioner underscored.
A probe prioritized
The UN human rights chief welcomed the announcement by Federal authorities in Washington, that they would be prioritizing an investigation into the incident, but stressed that "in too many cases in the past, such investigations have led to killings being deemed justified on questionable grounds, or only being addressed by administrative measures."
"The role that entrenched and pervasive racial discrimination plays in such deaths must also be fully examined, properly recognized and dealt with", she added.
Erupting protests
The killing has sparked violent protests in Minnesota's largest city, with hundreds of demonstrators clashing with police clad in riot gear, over two nights of unrest.
Video captured at the scene on Monday, and posted on social media, shows a white police officer, using his knee to pin Mr. Floyd to the ground over the course of several minutes. Four officers involved in the incident have been dismissed, but none have so far been charged. The city's Mayor, Jacob Frey, has appealed for calm, writing on Twitter that "we cannot let tragedy beget more tragedy".
Violence won't end police brutality
While empathizing with the anger unleashed by Mr. Floyd's killing, the top UN rights official encouraged people in Minneapolis and elsewhere to protest peacefully.
"Violence and destruction of property won't solve the problem of police brutality and enshrined discrimination", she said.
"I urge protestors to express their demands for justice peacefully, and I urge the police to take utmost care not enflame the current situation even more with any further use of excessive force", concluded the High Commissioner.