ADB Promoting Access to Justice to Fight Gender-Based Violence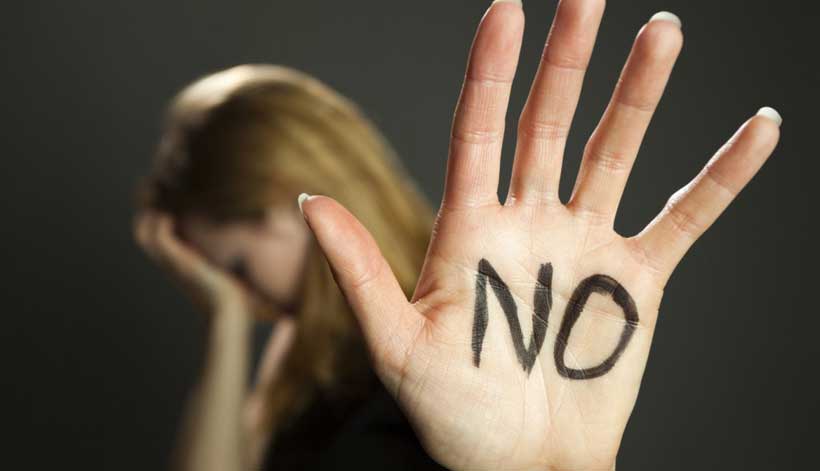 Countries should invest in measures that protect women's physical security and promote access to justice to help end the global pandemic of gender-based violence, said Asian Development Bank (ADB) Vice-President for Administration and Corporate Management Ms. Deborah Stokes.
"The main drivers of violence against women are gender inequality, discrimination, and marginalization. This means empowering women is a very high priority," Ms. Stokes said at an event to mark International Day for the Elimination of Violence Against Women held at ADB headquarters today. "It is essential to challenge the widespread acceptance of domestic violence as a 'norm' or justified under certain circumstances."
Discussions at the event explored the importance of the rule of law and access to justice for women and girls, the role of legal and regulatory experts, and possible ways to build up legal and judicial systems to make it easier for women to access them.
Speakers included Deputy Inspector General of Police in Nepal Mr. Hari Bhakta Prajapati, Superintendent of Police at Nepal's Ministry of Home Affairs Ms. Kiran Rana, Judge at Pakistan's Civil Courts Ms. Shazia Munawar Makhdoom, Founding Chair of the Child Justice League in the Philippines Ms. Katrina Legarda, and ADB's Chief of the Transport Sector Group Mr. Jamie Leather.
A global survey conducted by the World Health Organization estimated that, on average, 1 in 3 women in the Asia and Pacific region have experienced physical or sexual violence from an intimate partner. Moreover, in some countries, up to 80% of women report experiencing some form of violence in their lifetime. Underreporting means that these numbers are likely to be significantly higher. For example, according to a UN Women's report, only 1% of females who experienced forced sexual intercourse sought professional help. Many of the victims do not report these crimes because they do not want the offender to go to prison, because they are family, or because of economic necessity.
"Today's forum underscores the widespread nature of the problem and the importance and urgency of needed reforms to laws and mindsets," ADB General Counsel Mr. Christopher Stephens said in closing comments at the event.
In recent years, ADB has been investing in building legal and judicial systems in Asia and the Pacific to improve women's access to justice as part of its continued efforts in tackling violence against women. ADB's Law and Policy Reform Program has been supporting strengthened gender equality laws, such as a recently enacted Gender Equality Law in the Maldives. ADB also provided technical assistance to combat domestic violence in Mongolia through the delivery of livelihood assistance services to survivors, while training officers to provide gender-sensitive support to survivors.
Such interventions are already reaping rewards. Since the establishment of Asia's first specialized court in Pakistan for gender-based violence cases, supported by ADB, the conviction rate in rape cases has risen from 2% in 2016 to 17% in 2018. Meanwhile, a Women and Children Service Center Project, implemented in 20 districts in Nepal, has resulted in a 36% rise in the number of crimes reported and a 64% increase in people's confidence in women and children service centers.
Canada grants asylum for Rahaf Mohammed al-Qunun
Rahaf Mohammed al-Qunun's desperate and ultimately successful bid for asylum in the face of alleged death-threats from her own family, provides a "glimpse into the precarious situation of millions of refugees worldwide" said the UN High Commissioner for Refugees on Friday.
In a statement, the UN Refugee Agency, UNHCR, said Canada had agreed to give asylum to the 18-year-old Saudi national who fled her family in Kuwait before her passport was taken away at the Bangkok airport on Sunday.
She was offered protection by UNHCR, and taken to a place of safety, while her claim was assessed by the UN agency, which decided that her claim was valid. Thai officials blocked Saudi requests for her to be sent back to Kuwait.
The agency welcomed the decision of the Canadian Government to provide international protection and a new home for the Saudi national there as a resettled refugee.
UNCHR chief Filippo Grandi said in his statement that "refugee protection today is often under threat and cannot always be assured, but in this instance international refugee law and overriding values of humanity have prevailed."
UNHCR consistently advocates for the principle of non-refoulment, which states that anyone confirmed, or claiming to be in need of international protection, cannot be returned to a territory where their life or freedom are threatened. This principle is recognized as customary international law and is also enshrined in Thailand's treaty obligations, according to UNHCR, although it is not a party to the 1951 UN Refugee Convention or its 1967 Protocol, defining the status of refugees.
With political sentiment and public attitudes towards refugees having hardened in some countries in recent years, formal resettlement – the mechanism by which Ms al-Qunun has been accepted by Canada – is available only to a fraction of the world's 25.4 million refugees, typically those at greatest risk, many of whom are women.
The case was dealt with on a fast-track 'emergency' basis in light of the urgency of her situation. Ms al-qunun said that she would be killed if sent back home.
International co-operation vital to improve integration of refugees
Countries should increase their co-operation and information sharing to enable them to deal more effectively and quickly with inflows of humanitarian migrants, according to a new OECD report.
Ready to Help? Improving Resilience of Integration Systems for Refugees and other Vulnerable Migrants finds that the increase in the refugee population in OECD countries – from about 2 million in mid-2013 to about 6 million today – has had a highly concentrated impact, in geographical and demographic terms – but also in terms of the type of services placed under pressure.
While recent refugees are expected to increase the working-age population of European countries by 0.3% by the end of 2020, they face higher hurdles than other immigrant groups in integrating into the labour market, due to lower education levels and slow transition to employment. In some countries, the effect of the refugee inflow will be more apparent: in Austria, Greece and Sweden, recent refugees will increase the labour force by 0.5% and in Germany, by 0.8%. In Turkey, Syrian refugees already represent about 3% of the working-age population.
"Integration is as great a challenge if not greater than the challenges linked to initial reception of refugees and other vulnerable migrants," said Ulrik Vestergaard Knudsen, OECD Deputy Secretary-General, launching the report in Paris at the Policy Dialogue on the Integration of Refugees and other Vulnerable Migrants. "Ensuring better integration requires an up-front investment."
Building on the recommendations of the Global Compact on Refugees and OECD work, the report identifies a number of policies to improve integration. These include:
Increasing international co-operation and collaboration. Countries were caught off-guard by the recent humanitarian refugee crisis, without an effective framework for sharing and using information to capture early signals of impending surges in demand, but also without an agreed mechanism for collaboration and mutual aid. Co-ordination with humanitarian, development and peace actors in developing countries hosting refugees – 85% of the world's refugees are in developing countries – is also essential.
Stepping up efforts to help refugees and vulnerable migrants find and stay in work. This includes improving transparency and simplicity in pathways to access the labour market; mainstream employment support; skills recognition; and language support.
Working more closely with a wide variety of stakeholders involved in the integration of migrants, including civil society, the private sector, social partners, and government bodies at the sub-national level. In particular, employers have a key role to play, while coordination of national and local governments is necessary to improve buy-in, especially when people requesting protection are dispersed by central authorities to sub-national regions.
Putting in place a clear long-term integration strategy, including provisions for return to origin countries when warranted.
A crisis plan is also needed to identify partners, channels of communication and responsibilities in the face of large inflows of people seeking protection.
Ready to Help? Improving Resilience of Integration Systems for Refugees and other Vulnerable Migrants addresses 22 key policy questions regarding how OECD countries can be better prepared. It is the result of joint work across different parts of the Organisation and examines recent experience, lays out areas of focus for policy-makers, points to concrete evidence and examples, and summarises the latest research.
UN: 'Critical test' for North Korea's Government as civilian suffering remains rife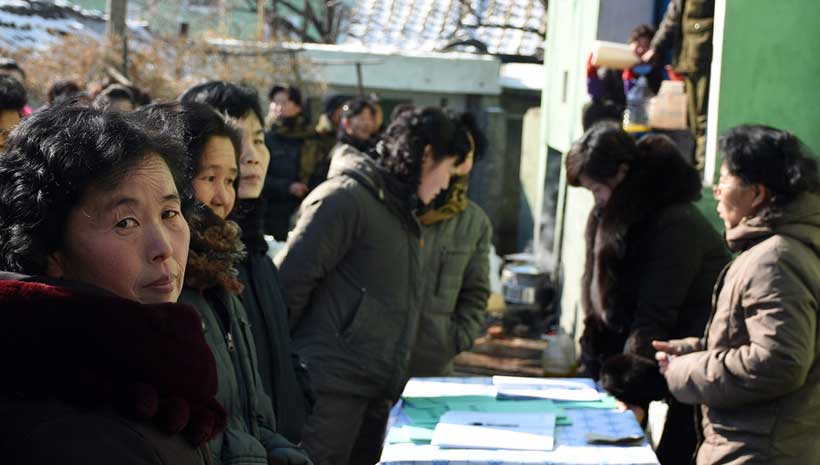 The human rights situation in Democratic People's Republic of Korea – DPRK – remains "extremely serious", and along with international demands for denuclearization, this constitutes a "a critical test" for the year ahead, a senior UN-appointed expert said on Friday.
Tomás Quintana was speaking in his capacity as UN Special Rapporteur on human rights in DPRK, commonly known as North Korea; his press conference was held in the South Korean capital, Seoul, as he continued to be denied access to its northern neighbour.
"Of those who left the North recently that I interviewed during this mission, every person gave accounts of ordinary people being subjected to exploitative labour and serious human rights violations such as forced evictions in the name of development," he said. "Stories were told to me of people, including children, being subjected to long hours of labour where they were forced to work without remuneration…. One person concluded: "the whole country is a prison."
Mr. Quintana urged the DPRK authorities to engage with his mandate and allow him to visit the country "to hear the voice of the people and the authorities".
Many ordinary people 'being left behind'
He detailed personal testimonies gathered during his five-day mission about "political prison camps" which contain "thousands of people" accused of committing crimes against the State.
Their detention happens without "due process guarantees or fair trial, in a manner that amounts to enforced disappearances with the family not knowing their whereabouts", the Special Rapporteur explained, before highlighting that people's "fear" of being imprisoned was "very real and deeply embedded in the consciousness of the ordinary North Korean people".
Surveillance and close monitoring of ordinary citizens is also a fact of life in DPRK, Mr. Quintana continued, as well as other restrictions on basic freedoms, not least the prohibition on leaving the country.
His comments follow a historic meeting between DPRK leader Kim Jong-Un and US President Donald Trump in Singapore last June, which focused on denuclearization talks.
Humanitarian aid remains 'vital'
Noting that Kim had stated that "improving people's standard of living radically" was a priority in his New Year message, Mr. Quintana said that this might represent "recognition" of economic and social hardships for ordinary people.
It "represents an important first step towards taking action to address the challenges," the UN expert said, before calling on the international community to continue to support the "vital" humanitarian assistance that was being provided by various actors to the people of the DPRK.
"In particular, it is important that humanitarian cooperation is extended without politicization and in full respect of the principles of neutrality and independence," he said, reiterating a call to the UN Security Council to ensure its sanctions do not have a detrimental impact on the people of the DPRK.
The findings of Mr. Quintana's latest report will be delivered to the Human Rights Council in Geneva at its next regular session which begins in late February.