ADB Promoting Access to Justice to Fight Gender-Based Violence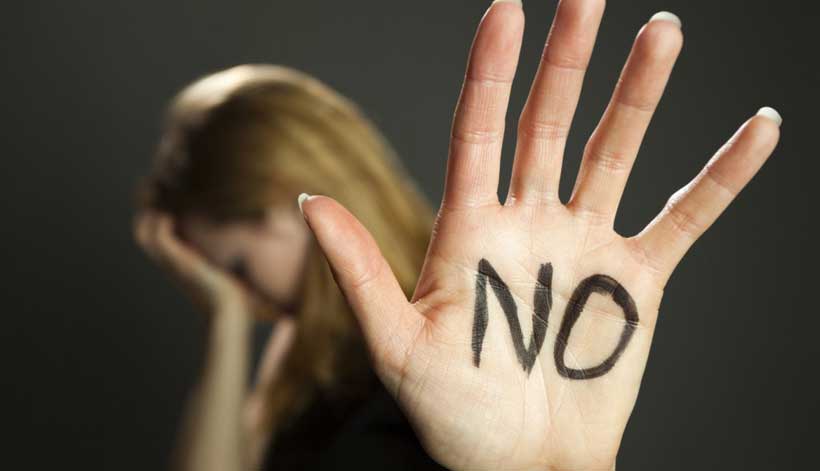 Countries should invest in measures that protect women's physical security and promote access to justice to help end the global pandemic of gender-based violence, said Asian Development Bank (ADB) Vice-President for Administration and Corporate Management Ms. Deborah Stokes.
"The main drivers of violence against women are gender inequality, discrimination, and marginalization. This means empowering women is a very high priority," Ms. Stokes said at an event to mark International Day for the Elimination of Violence Against Women held at ADB headquarters today. "It is essential to challenge the widespread acceptance of domestic violence as a 'norm' or justified under certain circumstances."
Discussions at the event explored the importance of the rule of law and access to justice for women and girls, the role of legal and regulatory experts, and possible ways to build up legal and judicial systems to make it easier for women to access them.
Speakers included Deputy Inspector General of Police in Nepal Mr. Hari Bhakta Prajapati, Superintendent of Police at Nepal's Ministry of Home Affairs Ms. Kiran Rana, Judge at Pakistan's Civil Courts Ms. Shazia Munawar Makhdoom, Founding Chair of the Child Justice League in the Philippines Ms. Katrina Legarda, and ADB's Chief of the Transport Sector Group Mr. Jamie Leather.
A global survey conducted by the World Health Organization estimated that, on average, 1 in 3 women in the Asia and Pacific region have experienced physical or sexual violence from an intimate partner. Moreover, in some countries, up to 80% of women report experiencing some form of violence in their lifetime. Underreporting means that these numbers are likely to be significantly higher. For example, according to a UN Women's report, only 1% of females who experienced forced sexual intercourse sought professional help. Many of the victims do not report these crimes because they do not want the offender to go to prison, because they are family, or because of economic necessity.
"Today's forum underscores the widespread nature of the problem and the importance and urgency of needed reforms to laws and mindsets," ADB General Counsel Mr. Christopher Stephens said in closing comments at the event.
In recent years, ADB has been investing in building legal and judicial systems in Asia and the Pacific to improve women's access to justice as part of its continued efforts in tackling violence against women. ADB's Law and Policy Reform Program has been supporting strengthened gender equality laws, such as a recently enacted Gender Equality Law in the Maldives. ADB also provided technical assistance to combat domestic violence in Mongolia through the delivery of livelihood assistance services to survivors, while training officers to provide gender-sensitive support to survivors.
Such interventions are already reaping rewards. Since the establishment of Asia's first specialized court in Pakistan for gender-based violence cases, supported by ADB, the conviction rate in rape cases has risen from 2% in 2016 to 17% in 2018. Meanwhile, a Women and Children Service Center Project, implemented in 20 districts in Nepal, has resulted in a 36% rise in the number of crimes reported and a 64% increase in people's confidence in women and children service centers.
The struggle for gender equality: 'Power is not given, power is taken'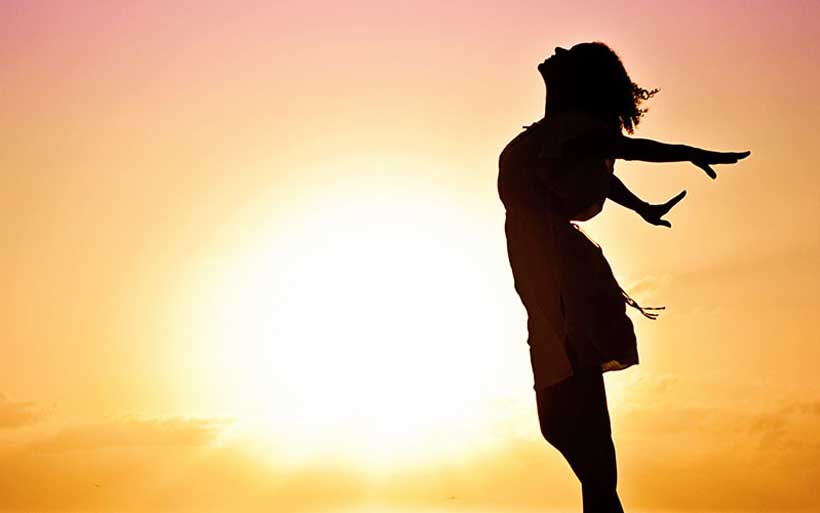 After hearing from many of the world's top women politicians on Tuesday in a session on "Women in Power", Secretary-General António Guterres, held a Town Hall meeting for civil society activists where he underscored the importance of women seizing the initiative in the struggle for gender equality.
"The central question of gender equality is a question of power", he stressed, noting that we continue to live in a male-dominated world with a male-dominated culture.
"Power is not given, power is taken", he stressed, adding that "we have to push back" against the resistance to change "because people do not like power being taken".
institutional approaches, like the ones the UN develops, with the approaches at the civil society [level], the grassroots movements and the public opinion in general", he elaborated.
In enumerating the UN's internal priorities, he listed the first as parity, telling the meeting that at the senior Under-Secretary-General (USG) and Assistant-Secretary-General (ASG) levels, "we are now at 53 per cent men and 47 per cent women, which means that we are in line to the commitment I made to reach full parity in senior management in 2021", he stated.
He added that while there are 26 women and 16 men in senior management, peacekeeping remains a male-dominated field. "We need to have probably a majority of women in headquarters" at the USG and ASG level, he said, "to compensate for what is still a minority in the field, but we are making progress very quickly", he explained.
Notwithstanding the progress at the top levels, where he can personally appoint women, he said he was aware of a "pushback" moving down the ranks. To remedy this, Mr. Guterres said he was encouraging all Member States to include gender as a criteria and vowed to keep pushing, adding that "the battle is enormous".
Ending impunity
Turning to sexual harassment, he flagged that the victims are predominantly women and girls "because of the power relations".
The Secretary-General said the main obstacle to introducing a zero-tolerance policy was the doubt people had over its effectiveness, pointing out that often "the victim becomes a double victim" instead of the perpetrators being punished.
To combat this, "we have done something revolutionary" he told the group: "We created a team of six women experts on sexual harassment investigations" where complaints bypass the old bureaucratic system and go straight to this team, "which might make some men think twice". This second priority was greeted with a stirring round of applause.
Sexual exploitation perpetrated by UN staff against others, namely vulnerable populations, was the UN chief's third priority.
While cases are reported in peacekeeping operations, they also come in from agencies working in humanitarian and development fields.
"It is important to have a prevention capacity and at the same time a solid capacity to fighting impunity", he asserted, adding that progress is being made. Specifically he said the overwhelming majority of troop and police contributing countries "are signing a contract with us in relation to prevention, training and punishment", in addition to around 60 heads of State and Government who are championing the cause.
Searching outward
Outside the Organization, the Secretary-General expressed concern that despite many movements underway to combat gender-based violence, "we are seeing that violence against women and girls in conflict situations is not improving".
Combatting this violence, including in families, is what Mr. Guterres called his first "outside priority".
He identified "a wide range" of ways to do this, from prevention to training and more effective court systems.
The second priority beyond the UN he said, concerned human rights violations, which he said was "very much linked to the pushback aspect."
Mr. Guterres cited an uptick in the persecution of women human rights defenders, online hate speech, harassment and "vicious campaigns of the worse possible kind".
"The hatred and prejudice" against "women emerging", is also "a question of power", he said, lamenting that legislation, reproductive rights and "even genital mutilation" are moving backwards.
In conjunction with governments and international organizations, civil society has an important role to play in shifting this.
"We need to push back against the pushback in relation to what is a difficult environment for the human rights universe related to the question of gender," Mr. Guterres spelled out.
The human right agenda in several parts of the world is losing ground and "it is very important that we unite our efforts to reverse this trend", concluded the Secretary-General.
Human rights 'core to sustainable development'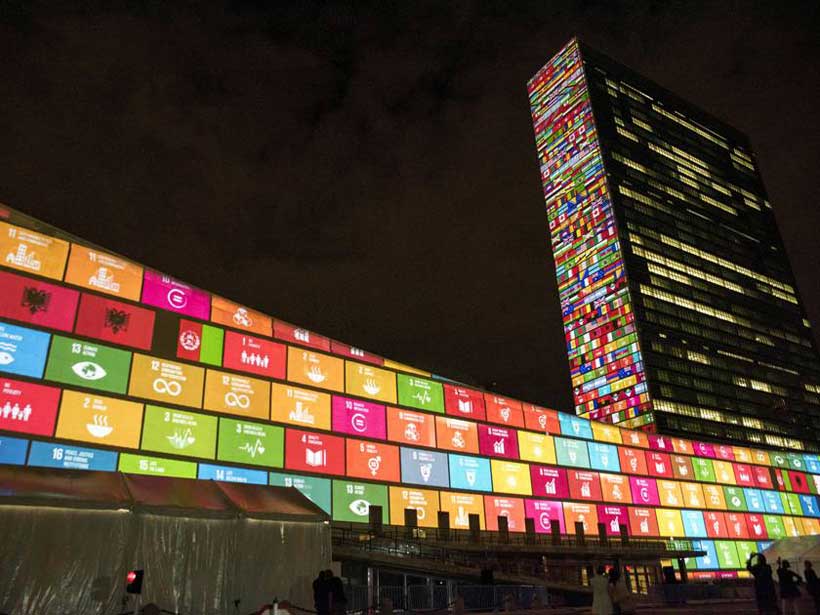 "Human rights are core to the 2030 Agenda, and sustainable development is a powerful vehicle for the realization of all human rights," the UN's Deputy Secretary-General, Amina Mohammed, said in a speech to the Human Rights Council, on Thursday.
The 2030 Agenda, the UN's "plan of action for people, planet and prosperity," contains a commitment to "realize the human rights of all and to achieve gender equality and the empowerment of all women and girls," through the implementation of the Agenda's 17 Sustainable Development Goals (SDGs).
"Realizing the objectives of the SDGs means that people are able to fulfil their rights to adequate housing, clean water, health care, education and food as well as their right to participate in the decisions that affect their lives," continued Ms. Mohammed, who assured the Council of the UN's "rock-solid commitment to delivering on people's rights and well-being through implementing the Sustainable Development Goals."
The deputy UN chief reminded delegates that the Agenda is "a promise to secure peace and prosperity, founded in the respect for people's rights and their dignity," and a pledge to go beyond "business as usual" and address emerging global challenges.
However, Ms. Mohammed warned the Council that the world is off track to achieving the 2030 Agenda. "We are falling behind in achieving the promise to 'leave no one behind'. We say that youth are the future, and yet youth unemployment is at record highs. And where is the leap forward we promised women and girls?"
Other targets are not being hit, she added, due to low investment in the poorest countries, unregulated migration and insufficient climate action. This is often, she said, a result of "entrenched patterns of inequalities and discrimination, and policy choices at both the national and global levels."
The way to address the problem and "stop the slide and reset the ambition with urgency," is for global cooperation to bring about human rights for all, said Ms. Mohammed, using all parts of the UN system to help countries to implement the 2030 Agenda at a national level.
Despite the many challenges, she expressed her conviction that the international community will bring about a world that leaves no one behind, and respects human rights for all: "let's keep hope alive for the millions who live a life of hunger, fear, and atrocities beyond our imagination. It is our job to be their voice, so they may all know peace, prosperity and a life of dignity."
Israeli security forces' response to Gaza protests 'a recipe for more bloodshed'
Since the beginning of the year, Israeli security forces have responded to protests along Gaza's border fence with tear gas, rubber coated bullets and live ammunition that have caused death, injury and fear, which the UN's independent human rights expert on the region described on Tuesday as "a recipe for more bloodshed".
Michael Lynk, the Special Rapporteur on the situation of human rights in the Palestinian Territory occupied since 1967, said in a statement that on 8 February live ammunition killed boys aged 14 and 17 during a protest.
Just four days later, a 16-year-old boy was hit in the head by a tear gas canister: "According to human rights organisations, the three boys posed no threat to Israeli forces", the statement added.
And on 22 February, another 14-year-old boy was killed by live ammunition during a protest east of Gaza city.
"We must ensure legal accountability and end impunity for the excessive use of force against largely peaceful Palestinian demonstrators, and the resulting arbitrary deprivation of life," said the Special Rapporteur. "This is a grave violation of their right to life and it abrogates their guaranteed freedoms of expression, peaceful assembly and association."
Mr. Lynk welcomed the findings and recommendations on 28 February of the Commission of Inquiry, mandated by the Human Rights Council last May, to investigate all alleged violations and abuses of international humanitarian law and international human rights law in the Occupied Palestinian Territory
"It found reasonable grounds to believe that, in all but two of the 189 fatalities investigated, the use of live ammunition by Israeli security forces against demonstrators was unlawful," Mr. Lynk asserted, adding his support to the Commission's call for accountability for "those who drafted and approved the rules of engagement which permitted this illegal use of lethal fire."
Among the dead were 35 children, three paramedics and two journalists. Another 6,106 demonstrators were wounded during the demonstrations.
The UN expert reiterated that international human rights instruments pertaining to law enforcement state that firearms may only be used against persons if there is an imminent threat to life or risk of serious injury.
Moreover, in the context of an occupation, the killings at the Gaza fence resulted from the unlawful use of force, which "might well constitute wilful killings of the protected population" – a grave breach of the Fourth Geneva Convention and potentially a war crime under the Rome Statute.
Calling the killings "a grave violation of their right to life," Mr. Lynk said, "it abrogates their guaranteed freedoms of expression, peaceful assembly and association."
He also endorsed the Commission's recommendations that Gaza's de facto authorities, the extremist group Hamas, which has controlled the region since 2006, failed to prevent the indiscriminate use of incendiary kites and balloons, causing "economic damage and civilian fear in southern Israel".
The Special Rapporteur welcomed the Commission's attention to the dire living conditions in Gaza that have fuelled the large demonstrations over the past year and endorsed its call that Israel immediately lift the Gaza blockade that has repeatedly been described by recent UN Secretaries-General as a prohibited form of collective punishment of Gaza's population.
He also pointed to the dire impact the blockade has posed on the Gazan health system, which has significantly contributed to the deteriorating quality of health in the Strip.
As the one-year anniversary nears of the beginning of the protests on 30 March, which Gazans refer to as the "Great March of Return", and in view of the deteriorating economic and humanitarian situation, the Special Rapporteur fears an increase in violence if firm action is not taken toward accountability and justice.
"Continuing to suffocate Gaza is a blot on the world's conscience and a recipe for more bloodshed," Mr. Lynk said.
"Restoring Gaza and ensuring justice and accountability would give the region hope that a better Middle East is possible", he concluded.