Concern Grows over Failure to Tackle Global Threats to Cybersecurity
The World Economic Forum is hosting its first Annual Gathering of the Centre for Cybersecurity on 26-27 November in Geneva, Switzerland. The meeting brings together leaders and experts on cybersecurity, policy, regulation and technology, including government representatives from G20 countries, international organizations, civil society and academia, and prominent cybersecurity leaders from companies representing a cross-section of industries in the private sector.
"Cybercriminals are wholeheartedly embracing globalization and the technological advances of the Fourth Industrial Revolution. Their thinking and actions know no borders. At the same time, the global community is struggling to agree on a new architecture to govern and shape cyberspace. The Centre for Cybersecurity is dedicated to improving global collaboration and, through it, cybersecurity," said Troels Oerting Jorgensen, Head of the Centre for Cybersecurity.
The World Economic Forum, as the International Organization for Public-Private Cooperation, is offering its platform to allow the participants to drive the cybersecurity agenda for the coming year, share information on emerging cyberthreats, jointly assess the risks of emerging technologies and collaborate on urgent action to combat cybercrime.
The centre also signed agreements with Europol, Interpol, the Israel National Cyber Directorate, the Organization of American States, the UK National Cyber Security Centre, the UC Berkeley Center for Long-Term Cybersecurity, as well as with the Global Cyber Alliance. In addition, the Centre for Cybersecurity is a signatory of the Paris Call for Trust and Security in Cyberspace by President Macron of France.
The discussions in Geneva will help prepare the cybersecurity agenda for the Forum's upcoming Annual Meeting which is to take place 22-25 January in Davos-Klosters, Switzerland, under the theme of Globalization 4.0: Shaping a Global Architecture in the Age of the Fourth Industrial Revolution.
Forty-two countries adopt new OECD Principles on Artificial Intelligence
OECD and partner countries formally adopted the first set of intergovernmental policy guidelines on Artificial Intelligence (AI) today, agreeing to uphold international standards that aim to ensure AI systems are designed to be robust, safe, fair and trustworthy.
The OECD's 36 member countries, along with Argentina, Brazil, Colombia, Costa Rica, Peru and Romania, signed up to the OECD Principles on Artificial Intelligence at the Organisation's annual Ministerial Council Meeting, taking place today and tomorrow in Paris and focused this year on "Harnessing the Digital Transition for Sustainable Development". Elaborated with guidance from an expert group formed by more than 50 members from governments, academia, business, civil society, international bodies, the tech community and trade unions, the Principles comprise five values-based principles for the responsible deployment of trustworthy AI and five recommendations for public policy and international co-operation. They aim to guide governments, organisations and individuals in designing and running AI systems in a way that puts people's best interests first and ensuring that designers and operators are held accountable for their proper functioning.
"Artificial Intelligence is revolutionising the way we live and work, and offering extraordinary benefits for our societies and economies. Yet, it raises new challenges and is also fuelling anxieties and ethical concerns. This puts the onus on governments to ensure that AI systems are designed in a way that respects our values and laws, so people can trust that their safety and privacy will be paramount," said OECD Secretary-General Angel Gurría. "These Principles will be a global reference point for trustworthy AI so that we can harness its opportunities in a way that delivers the best outcomes for all."
The AI Principles have the backing of the European Commission, whose high-level expert group has produced Ethics Guidelines for Trustworthy AI, and they will be part of the discussion at the forthcoming G20 Leaders' Summit in Japan. The OECD's digital policy experts will build on the Principles in the months ahead to produce practical guidance for implementing them.
While not legally binding, existing OECD Principles in other policy areas have proved highly influential in setting international standards and helping governments to design national legislation. For example, the OECD Privacy Guidelines, which set limits to the collection and use of personal data, underlie many privacy laws and frameworks in the United States, Europe and Asia. The G20-endorsed OECD Principles of Corporate Governance have become an international benchmark for policy makers, investors, companies and other stakeholders working on institutional and regulatory frameworks for corporate governance.
Download the AI Principles in full. In summary, they state that:
AI should benefit people and the planet by driving inclusive growth, sustainable development and well-being.
AI systems should be designed in a way that respects the rule of law, human rights, democratic values and diversity, and they should include appropriate safeguards –  for example, enabling human intervention where necessary – to ensure a fair and just society.
There should be transparency and responsible disclosure around AI systems to ensure that people understand when they are engaging with them and can challenge outcomes.
AI systems must function in a robust, secure and safe way throughout their lifetimes, and potential risks should be continually assessed and managed.
Organisations and individuals developing, deploying or operating AI systems should be held accountable for their proper functioning in line with the above principles.
The OECD recommends that governments:
Facilitate public and private investment in research & development to spur innovation in trustworthy AI.
Foster accessible AI ecosystems with digital infrastructure and technologies, and mechanisms to share data and knowledge.
Create a policy environment that will open the way to deployment of trustworthy AI systems.
Equip people with the skills for AI and support workers to ensure a fair transition.
Co-operate across borders and sectors to share information, develop standards and work towards responsible stewardship of AI.
We need to lead technology, not let technology lead us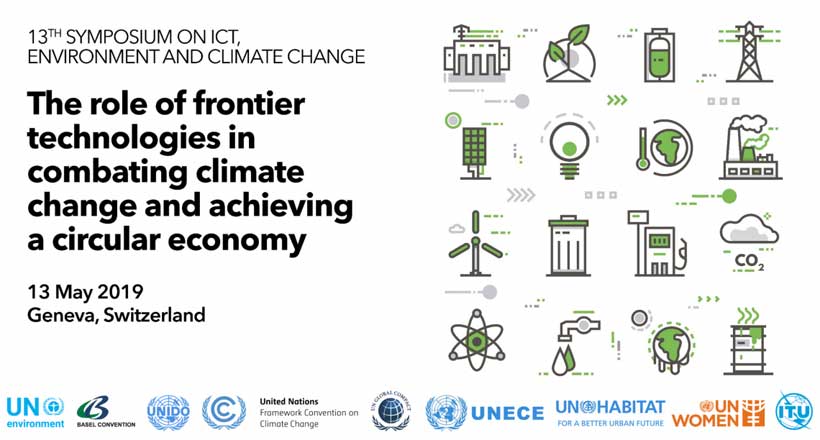 Industry experts, policymakers, and representatives from the ICT sector, international organizations and academia, have come together to discuss the role of frontier technologies, such as artificial intelligence (AI) and the Internet of Things, in combating climate change and achieving a circular economy.
The 13th Symposium on ICT, Environment and Climate Change was co-organized by a number of UN agencies, including the UN Industrial Development Organization (UNIDO), and was hosted by the International Telecommunication Union (ITU) at their Geneva headquarters.
The potential of frontier technologies to help to lower carbon emissions, boost climate resilience and support the transition to a circular economy represents a significant opportunity for stakeholders to progress with the goals of the 2030 Agenda for Sustainable Development, including Sustainable Development Goal (SDG) 9 on industry, innovation and infrastructure.
The event was opened by ITU's Deputy Secretary-General, Malcolm Johnson, who emphasized the importance of the three C's – collaboration, cooperation and coordination. "We need innovative solutions to the way we produce goods and services," he affirmed in his opening remarks.
The importance of partnerships was prominent throughout the day's discussions, during which participants learnt about how frontier technologies are helping to boost climate actions, from satellite data to support farmers with harvesting to tropical weather forecasts.
The need for bold leadership, and "a strong vision and guts to execute the plan" was highlighted by Piyush Verma, Senior Energy Market Analyst at the International Energy Research Centre. Participants were united in the belief that "we need to lead technology, not let technology lead us." This notion was echoed throughout the three sessions with Ericsson's Master Researcher, Pernilla Bergmark, affirming that ICT could be an "enabler of exponential climate action".
The role of data in combating climate change and achieving a circular economy was also discussed, with numerous examples given of ways in which Big Data and augmented realities are being used to power decisions to improve the lives of people across the world from Dubai to Norway. In a pilot project in the Norwegian town of Ålesund, traffic data has been used to help to halve emergency service response times, while in Dubai the implementation of circular ICT services and infrastructure has resulted in significant economic savings for over 50 entities.
During the final session on the "Impacts of E-waste on Climate Change and Moving to a Circular Economy", experts provided updates on various international efforts to improve e-waste management. This included an overview of the international standards developed by ITU-T Study Group 5: "Environment, Climate Change and Circular Economy", and an update on the UNIDO GEF Project that assists 13 countries in Latin America both technically and financially, advising on e-waste policies and regulations, suitable management technologies, business models, capacity building and awareness-raising, in collaboration with ITU and other UN agencies.
Cutting-edge technologies against floods, fires and extreme weather events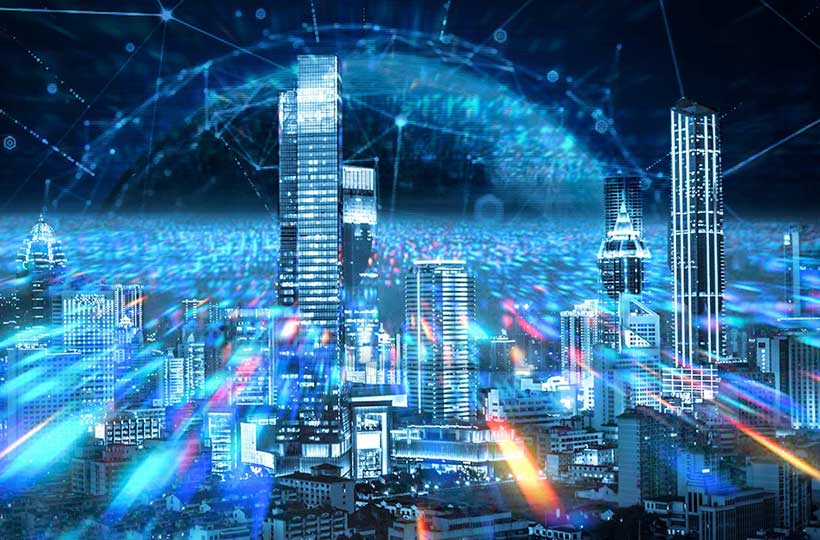 Big Data to process information in real-time during disasters, Artificial Intelligence applied to language filtering and a mobile app to alert citizens are some of the technologies presented. On 9- 10 May 2019, experts in floods, fires and extreme weather management from around Europe will meet in Venice to introduce and employ the tools developed by the H2020 project "I-REACT". The solutions developed in 3-year of intensive work and their core technology will be released as a free, open-source software for a larger adoption and use.
A new cross-platform mobile application to improve the monitoring and the real-time reporting. Wearables that locate and monitor the status of first responders. Updated and actionable satellite information to better assess how a fire, a flood or heavy rains may evolve. Accurate forecasts to predict the onset of weather extremes.
These are some of technologies that emergency responders will now be able to use, thanks to the Big Data platform developed by I-REACT.
The results of this project, funded by the European Union, will be shared in a workshop that will take place on 9-10 May, at the premises of UNESCO Regional Bureau for Science and Culture in Europe in Venice.
Among the attendees of the workshop will be representatives of Specialised Programme of the United Nations, European Commission and Civil Protection agencies and emergency management experts from around Europe.
The I-REACT solutions will be tested first-hand, through an in-field simulation – including flood and wildfire scenarios – thanks to the cooperation with the staff of the Civil Protection Department of Venice and its professional volunteers. They will be managed through the main technology of the project: a centralized, modular and interoperable Big Data platform. It combines data from multiple information sources such as weather prediction at different scales, models for climate projections and early warning forecasts for flood, fires and extreme weather events. The platform also incorporates a social media engine that uses natural language processing and machine learning to filter information from Twitter, providing real-time insights of the situation.
"Big Data and Artificial Intelligence are the main strengths of the project, as they allow us to transform raw data into useful information", explains Fabrizio Dominici, head of the Mobile Solution research area at the LINKS Foundation of Turin and coordinator of the I-REACT project. "This is extremely helpful nowadays, since Social Media has turned each citizen into a source of information. In addition, the project also features a mobile app that enables citizens to share geolocalised photos and information on disasters. "
"UNESCO contributes to Disaster Risk Reduction and technological solutions for improving prediction and management of disasters.", explains Ana Luiza Massot Thompson-Flores, Director of the UNESCO Regional Bureau for Science and Culture in Europe. "The I-REACT project is an important component of our Regional Bureau's efforts in line with the Sendai Framework for Disaster Risk Reduction 2015-2030 that stresses the importance of using appropriate communications, geospatial and space-based technologies to support our member states in coping with climate change risks."
This event represents an excellent opportunity to show the results of more than 3 years of hard work and close collaboration among 20 European partners. All the technologies are now available for Civil Protection Agencies, emergency managers and insurance companies. Our tools are modular, easily integrated with the existing services, and enable a multi-agency, cross-border disaster management.
The 2-day workshop will be a turning point, marking the end of the implementation of the research and innovation activities of the EU-funded I-REACT project and inaugurating the breakthrough of its resulting cutting-edge technologies.