European Investment Bank and UNIDO co-host Africa Day 2018
The European Investment Bank (EIB) and the United Nations Industrial Development Organization (UNIDO) have co-hosted the EIB Africa Day 2018 in Addis Ababa, Ethiopia.  UNIDO's Director General, LI Yong, and EIB President, Werner Hoyer, opened the high-level event, alongside H.E. Sahle-Work Zewde, President of Ethiopia.
This year's EIB Africa Day focused on the theme of sustainable industrialization in Africa, and emphasized the importance of inclusive and sustainable industrial development for the continent's future. The high-level panels of the event approached the topic from business, policy and financing angles, while reflecting on such key international milestones as the Third Industrial Decade for Africa (IDDA III) and the 2030 Agenda for Sustainable Development.
"In order to ensure a prosperous future for all women and men of the continent, it is crucial to ensure that the sustainable industrial development of Africa is inclusive. As we all know, there is not a single country which has achieved economic and social development without an advanced industrial sector," said UNIDO's Li Yong.
EIB President Werner Hoyer added, "Half of the population of sub-Saharan Africa is below 25 years of age. By 2035, people reaching working age in sub-Saharan Africa will exceed that of the rest of the world combined. Moreover, Africa is diverse, with great potential across sectors, regions and industries. We must enable young men and women across Africa to realize their own potential through investment in skills and entrepreneurship. Together with partners like UNIDO, we need to support a shift from aid to investment, as a prerequisite for a shift from poverty reduction to growth and prosperity. As the EU bank, and as the investment arm of EU external action, we are deeply committed to this."
The event brought together a significant number of stakeholders, including government representatives, representatives of Regional Economic Communities, development finance institutions, UN agencies, the private sector, NGOs and academia.
UNIDO partners with the Government of Ethiopia on a Programme for Country Partnership (PCP) to support the country in achieving its industrial development goals. The Programme's priority initiatives include the development of an industrial park focused on the leather industry – Modjo Leather City – which is supported by the EIB.
The EIB, based in Luxembourg, is the long-term lending institution of the European Union (EU) and is owned by the EU Member States. It makes long-term finance available for sound investment in order to contribute towards EU policy goals both in Europe and beyond. The EIB is present in more than 160 countries and has been active across Africa since 1963.
World Bank Plans to Invest over $5 Billion in Drylands in Africa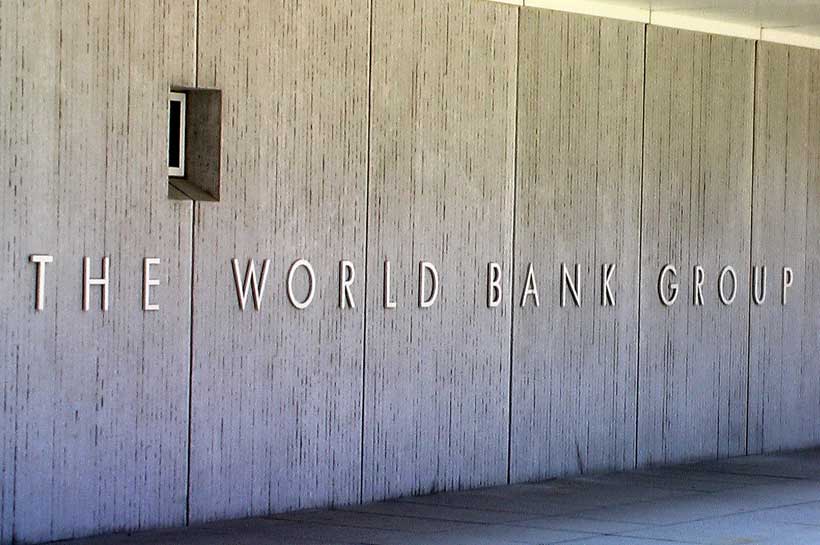 The World Bank plans to invest over $5 billion over the next five years to help restore degraded landscapes, improve agriculture productivity, and promote livelihoods across 11 African countries on a swathe of land stretching from Senegal to Djibouti.
World Bank Group President David Malpass announced the investment at the One Planet Summit, a high-level meeting co-hosted with France and the United Nations that is focused on addressing climate change and biodiversity loss.
"This investment, which comes at a crucial time, will help improve livelihoods as countries recover from COVID-19 while also dealing with the impact of both biodiversity loss and climate change on their people and economies," said Malpass.
The more than $5 billion in financing will support agriculture, biodiversity, community development, food security, landscape restoration, job creation, resilient infrastructure, rural mobility, and access to renewable energy across 11 countries of the Sahel, Lake Chad and Horn of Africa. Many of these efforts are in line with the Great Green Wall initiative. This builds on World Bank landscape investments in these countries over the past eight years that reached more than 19 million people and placed 1.6 million hectares under sustainable land management.
"Restoring natural ecosystems in the drylands of Africa benefits both people and the planet," said Moussa Faki Mahamat, Chairperson of the African Union Commission.
Working with many partners, PROGREEN, a World Bank global fund dedicated to boosting countries' efforts to address landscape degradation, will also invest $14.5 million in five Sahelian countries – Burkina Faso, Chad, Niger, Mali, Mauritania.
The World Bank Group is the biggest multilateral funder of climate investments in developing countries. In December 2020, the World Bank Group announced an ambitious new target for 35% of its financing to have climate co-benefits, on average, over the next five years.
Health experts arrive in Wuhan to investigate COVID-19 origins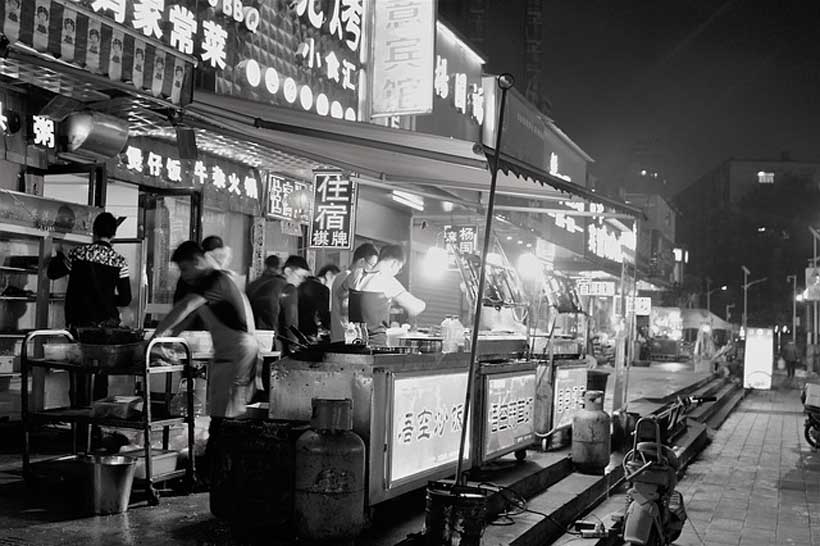 Members of an international team studying the origins of the virus that causes COVID-19 arrived in Wuhan, China, on Thursday, the head of the World Health Organization (WHO) announced during an expert meeting on the disease.
Tedros Adhanom Ghebreyesus, the WHO Director-General, was addressing the latest session of the Emergency Committee on COVID-19 established under the International Health Regulations (IHR), a treaty that guides global response to public health risks.
The new coronavirus that sparked the pandemic first emerged in Wuhan in December 2019. Tedros reported that most of the 15 members of the delayed mission are now in the city, although two people are still in Singapore awaiting COVID-19 test results.
"All members of the team had multiple negative PCR and antibody tests in their homes countries prior to traveling", he said.
"The team members who have arrived in Wuhan will be in quarantine for the next two weeks, and will begin working remotely with counterparts in China. They will then continue their work on the ground for a further two weeks."
Focus now on vaccine equity, travel prospects
Thursday marked the sixth meeting of the IHR Emergency Committee on COVID-19.
Members first convened a year ago, when there were less than 560 cases of the new disease. Today, more than 90 million cases have been reported globally, and the death toll has almost reached two million.
Tedros said although the rollout of COVID-19 vaccines represents "hope of light at the end of the tunnel", focus is now on ensuring all countries can access them on an equitable basis.
He also highlighted two urgent issues for the committee's attention: the recent emergence of multiple new variants of the virus, and the potential use of vaccination and testing certificates for international travel.
"One theme ties both issues together: solidarity", said Tedros. "We cannot afford to prioritize or punish certain groups or countries. We are all in this together, and we must all come out of it together."
Challenges in Africa
Meanwhile, the UN agency has warned of the need to avert a "runaway surge" of infections in Africa, as cases there top three million and new variants of the virus emerge on the continent.
COVID-19 cases have risen steadily since mid-September, with a steeper rise from late November, and could increase in the wake of the Christmas and New Year holidays due to travel and festive gatherings.
Dr. Matshidiso Moeti, WHO Regional Director for Africa, said although virus mutations are not surprising, preliminary analysis reveals that a new variant circulating widely in South Africa, known as 501Y.V2, is more transmissible.
"Even if the new variant is not more virulent, a virus that can spread more easily will put further strain on hospitals and health workers who are in many cases already overstretched", she said.
"This is a stark reminder that the virus is relentless, that it still presents a manifest threat, and that our war is far from won."
WHO is supporting African countries with reinforcing genome sequencing efforts, key to finding and understanding new COVID-19 variants.
So far, 501Y.V2 has been identified in Botswana, the Gambia and Zambia, while Nigeria is further investigating another variant found in samples collected in August and November. The virus variant circulating in the United Kingdom has not been reported on the continent.
World Bank Group and CES Announce Global Tech Challenge Winners
World Bank Group and CES announced the winners of the Global Tech Challenge at CES®2021.
The result of a partnership between the Consumer Technology Association (CTA) and the World Bank Group, the Global Tech Challenge was launched at CES 2020 to reward scalable and innovative technological solutions in three main areas: digital health in East Africa, resilience in India and gender equality around the world. Technology solutions that helped communities respond to the COVID-19 pandemic were also prioritized.
Selected among over 1,000 applications, three winners were selected for gender equality, 10 for resilience and 17 for digital health. More details about the selected innovations can be accessed here for health, resilience and gender equality.
Global Tech Challenge winners will have the opportunity to access financial and/or technical assistance to pilot and scale their solutions on the ground with private sector companies, governments and within development projects financed by the World Bank Group, one of the largest sources of funding and knowledge for developing countries.
"From closing the digital divide to building resilience in the face of natural disasters or pandemics, innovation can solve some of the most pressing development challenges. The World Bank Group is pleased to support impactful programs focused on bringing equal access to connectivity to women in developing countries and to recognize cutting-edge solutions such as AI-enabled robots to rebuild homes in post-disaster areas. Now is the time to scale up solutions that have proven effective, so that no one is left behind in the new digital era," said Makhtar Diop, the World Bank's Vice President for Infrastructure.
"Disruptive technologies are a fundamental driver of economic growth and job creation—and key to solving development challenges around the world. At IFC, we are proud to support the private sector in bringing these technologies to emerging markets, with innovations that range from portable ultrasound devices that can detect COVID-19 to medical tools that provide real-time cardiac diagnoses even in remote areas," said Stephanie von Friedeburg, Interim Managing Director and Executive Vice President, and Chief Operating Officer at IFC.
"We are thrilled to be continuing our work with the World Bank so the world's best and brightest innovators at CES can collaborate with the World Bank Group to enter new markets, provide solutions and aid in development," said Karen Chupka, EVP, CES, Consumer Technology Association (CTA).
Owned and produced by CTA, CES 2021 will be an all-digital experience connecting exhibitors, customers, thought leaders and media from around the world. CES 2021 will allow participants to hear from technology innovators, see cutting-edge technologies and the latest product launches, and engage with global brands and startups from around the world. For over 50 years, CES has been the global stage for innovation, and CES 2021 will provide an engaging platform for companies large and small to launch products, build brands and form partnerships.