Constitutional Crisis in Sri Lanka and its Impact on Indo-Pacific Diplomacy
Authors: Raghav Pandey & Adithya Anil Variath
The neologism – Constitutional coup, entered into the foray ofrealpolitik with President Maithripala Sirisena sacking his ally and incumbent Prime Minister Wickremesinghe and appointing former president Mahinda Rajapaksa, persona non grata with the regime as the new Prime Minister. The current capture of power has again put the Indian Ocean diplomacy in the international foreground following pandemonium in Maldives island over its recent presidential election. Sri Lanka has again dived into a stalemate menacing its democratic values and political stability.  The current crisis was unanticipated and serendipitous given the political realities of the nation, the verdict in the last parliamentary elections and the amended powers of the President under the Constitution of the country.
This is not the first time that a President according to his whims and fancies has ousted Wickremesinghe from his office. A similar scenario arose in 2004, the then head of state sacked him from his responsibilities and called for snap elections in the mid-term. Eventually, after winning the top post for the third time in August 2015, Wickremesinghe passed a Constitutional amendment to amend the Constitution to remove the President's power to sack Prime Ministers to prevent a repeat of his earlier unceremonious ouster. 72 – year- old Mahindra Rajapaksa, considered as a war hero among the supporters was previously elected as the President from 2005 to 2015. But during Rajapaksa's period of misgovernance, Sri Lanka warranted international criticism from economies worldwide and intergovernmental bodies for obstructing investigations into allegations of war crimes perpetrated and executed by the military officials against Tamil civilians.
A 2011 United Nation's Report of the Secretary-General's Panel of Experts on Accountability in Sri Lanka estimated that as many as 40,000 Tamils may have been killed in the endmost months of the war alone. The panel on the basis of shreds of evidence inculpated the Tamil Tigers of committing atrocities against women, including recruiting child soldiers. During Rajapaksa's regime, he concurrently was in charge as President and finance minister, among other cabinet positions, while his family members served as the defence secretary and ministries dealing with economy and ports. This political power and nepotism controlled about 80 per cent of the total national budget and was accused of corruption and major human rights abuses. The voice of dissent, both political opponents and investigative journalists critical of their governance often disappeared.
Sirisena as a Cabinet ranked Minister handled the Ministry of Health and Defence, ante defecting the party to join then Opposition in 2014. After which Sirisena loyalists in the Sri Lanka Freedom Party (SLFP) formed a coalition with the United National Party (UNP), led by Ranil Wickremesinghe. He was voted into power in January 2015, relying on the promises of greater transparency and administrative accountability, protecting human rights and a crackdown on corruption and nepotism.  The fragile coalition government kickstarted an ambitious reform package, including measures to introduce constitutional and electoral reform. The Government also sent strong signals to international community to showcase its creditability and intention to protect and promote human rights by co-sponsoring a UN resolution in 2015 on promoting reconciliation, accountability and human rights that required them to make concrete commitments on transitional justice, following the end of Sri Lanka's nearly three-decade-long civil war in 2009. But these assertive projects began to crumble due to inefficiency and social divisions along the lines of ethnicity and religion. In the recent local government elections, Rajapaksa's Sri Lanka Podujana Peramuna (SLPP), a breakaway faction of the SLFP consisting of Rajapaksa and his followers accumulated over 44% of the vote.
The United People's Freedom Alliance (UPFA), headed by President Maithripala Sirisena won just over 8%. While the faction of United National Party (UNP), led by Ranil Wickremesinghe attracted a substantial voter base, the elections were seen as a bone breaker to the coalition government. Concatenation of Cabinet reshuffles and power successions led to a no-confidence motion levelled against Prime Minister Wickremesinghe in April 2018.  Before suspending the elected Government, Sirisena also accused the UNP faction of not taking cognizance of an alleged murder conspiracy to assassinate him and former top Defence Secretary Gotabhaya Rajapaksa, brother of Mahinda Rajapaksa.
Ousted Prime Minister Ranil Wickremesinghe, making a powerful statement from Temple Trees, addressed the people as "the elected Prime Minister of the democratic republic of Sri Lanka under the powers guided by Article (42) of the Constitution and the 19th Amendment. I trounced the no-confidence motion brought against me and relish a clear majority in Parliament. I shall remain Prime Minister for as long as I enjoy a majority in Parliament and support of people."  Wickremesinghe's faction of UNP has been counting on the constitutional principle of the 19th amendment to the Constitution, adopted with the guidance of President Sirisena in April 2015, which empowers the President to appoint a new prime minister, but not the power to remove one. Article 46 (2) after the infamous 19th Amendment to the Constitution, reads as; the Prime Minister continues to hold office, throughout the period during which the Cabinet of Ministers continues to function under the provisions of the Constitution, unless he: (a) resigns by writing or, (b) ceases to be a Member of Parliament. Meanwhile, there is high speculation that Sirisena and Rajapaksa have already entered into a secret deal which will empower Sirisena to contest the upcoming 2020 presidential elections against the UNP with the full cooperation of SLPP.
Wickremesinghe's UNP and other political as well as non-political groups challenged the President's decision in the Supreme Court, terming it unconstitutional. UNP's main argument was based on the interpretation of Article 70 (1) of the Sri Lankan Constitution. The petitioners pointed out that this provision restricts the powers of the President to dissolve Parliament before the end of the four-and-half years out of the five-year term. Sri Lanka's Supreme Court upheld the arguments raised by the petitioners, that the President's move did not have the support of two-thirds of the members, which is an essential requirement under the said article. Taking into consideration these constitutional principles, the Supreme Court overturned President Maithripala Sirisena's controversial decision to dissolve the Parliament and stayed the preparations for snap polls declared to be held on 5 January 2019. Immediately after the Court's verdict, Speaker Karu Jayasuriya summoned a Parliamentary session on 14 November 2018, during which the Parliament passed the non-confidence motion against the recently appointed government led by Prime Minister Rajapaksa with the backing of 122 of the 225 lawmakers in a voice vote, followed by a signed document. But, President Sirisena in an official letter addressed to the Speaker said he could not accept the non-confidence motion as it appeared to have ignored the Constitution, parliamentary procedure and constitutional tradition.
In an unprecedented move, as a temporary solution, the political parties in Sri Lanka agreed to form a select committee to conduct parliamentary affairs amid the constitutional crisis. Sri Lanka's Parliament which was convened yesterday for a third-floor test was adjourned just ten minutes after its commencement as the parliamentarians were unable to decide on the members of the committee. The Sri Lankan lawmakers have also submitted a motion which shall be out into vote on November 29, seeking the suspension of state funds allocated to the present illegitimate government. The current constitutional and political dilemma has hit the economy. On Monday, the Sri Lankan rupee fell to a record low of 177.20 per dollar and the foreign investors have pulled out more than 30 billion rupees ($169.5 million) since the decision of the Supreme Court.Sri Lanka's politico-economic condition is already under duress with Forex reserves slithering, pressuring the local currency vis-à-vis economic problems in global emerging markets and weakening international investor confidence.
A stable Sri Lankan democracy is in the political, social and economic interests of New Delhi to further strengthen its blue water diplomacy.  Taking into consideration the tenets of Indian Ocean diplomacy, the current political scenario is a real gift to China, during Rajapaksa's stint, Sri Lanka moved closer to China. While Wickremesinghe practiced a liberal approach to balance relations with India and China, Rajapaksa supports and endorses a tilted policy to accept Chinese money even in the face of unreasonable terms. Colombo is a real victim here due to the repercussions of this inarticulate economic policy, as it was forced to sell strategic assets to Beijing, including the Hambantota port, when it failed to meet liabilities. The United States has been vocal against China's "debt trap diplomacy" and singled out Sri Lanka, contending the Chinese-built seaport will preferably become a forward military base for China's growing blue-water navy to exert dominance in the region.
Analysing the present economic situation, it is clear that there is an urgent need of foreign capital and international financial aid and Rajapaksa's government will most likely accelerate more Chinese investments in the region. With this tapping of Chinese resources and monetary aid, other major foreign players operating in the island nation such as India and Japan are likely to experience unmitigated economic and political risks.  A recent election in the Maldives was a diplomatic win for India as the region witnessed the previous China funded government lose power to a pro-democracy party, attracting the island closer to New Delhi. The current political discourse in Sri Lanka would further facilitate the world's second-largest economy steal a diplomatic victory against India as the two nuclear superpowers battle for supremacy in the Indian Ocean region.
Covid-19 and Digital Education Failure in Pakistan
The Covid-19 pandemic has gripped life globally. Education system is getting worst in many countries because digital education. As coronavirus control measures spread throughout South Asia, universities such as India, Pakistan and Afghanistan find themselves poorly prepared for online learning or distance learning because their campuses are closed and their students return home, some remote areas are without internet facilities and offline facilities to continue the classes system.
Pakistan's Higher Education Commission (HEC) asked universities to engage faculty and quickly develop online courses and broadcast those to the students in view of the coronavirus situation in the country. Coronavirus pandemic has endangered us all and online education is the solution for the safety of the faculty and the students. But there are some issues regarding online system in Pakistan, most of the students don't have smart phones and internet facility which leads to failure. Before Covid-19 the education system was not up to the mark, after this pandemic era it badly effect the students and their future. Many students return from abroad because of this pandemic era, after the flights suspension most of the students stuck in their home country and facing problems such as study, financial and time research.
Pakistan has already faced university closure in Pakistan in the past due to the terrorist attack and the political threats but that time universities did not adopt the online education system for students. A suddenly change to online learning is create many challenges to the system as majority of student do not have their smart phones and personal computer for online classes. On the other side there are many other Government schools in Pakistan like "Government High School Barranga Bakkhar" which i have visited personally and asked some question with MR Asim Shahzad (School Teacher). He told that government is not providing books to their student, and students do not have smart phone access even from their parents due to poor condition.
Boarding students have left for their homes located mostly in less developed areas, and the international students from different counties move to their home town. Another Student Muhammad Abbas from Pakistan who is Studying PHD in Zhengzhou China went back to his city Lahore, near Shezan factory, when the closure of academic institutions was announced. He said, he is on Chinese government Scholarship about 4500 yuan per month. After pandemic cause china has stop funding to all scholarships students except one or two universities from March onwards until 1 September 2020. It is very hectic situation for all PHD scholars, its creates financial, study, also lead to fail in research without labs availability he said.
In some countries like China where community transmission of the virus has reduced significantly, schools are reopening in phases by employing rotation models which use time and the school space flexibly. This seems like a plausible way forward. Although, it is interesting and ironic to note how the serious measures that are being put in place to protect children from a deadly disease are not very far from their everyday routine in schools i.e. sitting in assigned seats, usually remaining in the same room all day long, walking along a marked track, listening passively to instructions, and enjoying limited time outdoors.
Perhaps this lockdown has given us an idea of ​​how we can improve our educational institutions to ensure that students get the maximum possible benefits. We can use this as an opportunity to redesign learning spaces / communities, in collaboration with parents, to further facilitate student learning. More than anything, this abrupt wake-up call should prompt all relevant stakeholders to reflect on the true purpose of schools and the future of learning in this country.
Students try to convince experts through all possible forums to review the decision about classes and exams online, but unfortunately their voices are simply ignored. Instead of suggesting academics with a logical path forward in this crisis situation, the administrators appointed at HEC and HEI are introducing policies to increase confusion among students. In the meanwhile Pakistan digital learning system failed due to covid-19. Most of the student have out their focused towards studies/education.
The provision of quality education is the sole responsibility of the government and educational institutions. HEC is mandated to guarantee the quality of education without compromising established standards. This unfortunate situation requires an intelligent contribution from all concerned. Advanced countries, the World Health Organization (WHO) and the Prime Minister of Pakistan himself advise people to learn to live with the coronavirus for a certain period until such time as no lasting treatment is invented to fight the virus. Given this prevailing scenario, the government, HEC and universities are required to take a futuristic, achievable and positive approach to safeguard the valuable time of millions of students across the country and the sole purpose of education.
Sino-India Emerging Rivalry: Implications for Stability of South Asia
India and China, both heirs to ancient civilizations, have emerged today as the two most powerful and influential Asian nations in terms of their economic clout and geopolitical standing in the international arena. The two countries recognize the need to eliminate enduring mistrust between them and have been focusing on building a rational partnership underpinned by China's pragmatism. However, despite the recognition that cooperation may be in their mutual interest, this will be easier said than done. India-China relations have always been complexing with multifaceted regional and global dimensions, which have complicated their bilateral relationship. Even as India and China have crossed a long road from being friends to adversaries to rational partners, a factor which has been constant in the conduct of their affairs, is the that they are neighbors who have as much to gain from each other as to fear from the other. Both the states clearly understand that cooperation could work to their mutual advantage and benefit. Any conflict between the two countries would not only jeopardize their national security but would also have serious implications for their regional and global security perspectives. Tensions along the India-China border high in the Himalayas have again flared up the situation between both the countries. Thousands of soldiers from both sides have been facing off just a few 100m from each other in Ladakh's Galwan Valley. China has objected to India building a road through the valley connecting the region to an airstrip, possibly sparking its move to assert control over the territory along the border that is not clearly defined in places. India and China engaged in a similar standoff for 73 days at Dokhlam, at the other end of their disputed border in 2017, when Indian troops were mobilized to counter what was seen as moves by the Chinese side to expand its presence along the border with Bhutan. The situation was later defused through diplomatic channels
In political realism, power is the capability to make another state do something it would not otherwise do and vice versa. What makes a state powerful is its capability to influence the other. The South Asian region is home to one fourth of the world's population which is the least economically unified regions in the world. Intraregional trade remains well below its potential due to historical political tensions and mistrust because of cross-border conflicts and security concerns. Since the advent of the 21st century, China has been conducting multi-dimensional cooperation with all the South Asian countries (Afghanistan, Bangladesh, Bhutan, India, Maldives, Nepal, Pakistan, and Sri Lanka). China's major interests in South Asia include promoting stability in both Pakistan and Afghanistan in order to curb the influence of extremists, to facilitate trade and energy corridors throughout the region that China can access, and to increase its presence in the Indian Ocean Region . India fears that China's investment in South Asian ports not only serves its commercial interests, but also facilitates China's military goals. India perceives the Chinese presence in South Asian countries as a design to thwart what was once considered as India's sphere of influence.
China has so far been successful in influencing South Asia because of many factors. One of the major reasons is that China has managed to project itself as a neighbour that would not interfere in the internal affairs of other countries least of all in the internal affairs of its friends and partners. In the light of its "Good Neighbourhood" policy, China's increased diplomatic and economic engagements in South Asia are aimed to enhance its strategic influence in the region. China is focusing on construction of a chain of airfields and ports at Gwadar-Pakistan, Hambantota-Sri Lanka, Myanmar, and Chittagong-Bangladesh has part of its "String of Pearls" strategy, which also includes China's influence in South China Sea, the Strait of Malacca, the Indian Ocean, the Arabian Sea and the Persian Gulf. India, on the other hand has been trying to consolidate influence over its smaller South Asian neighbours other than Pakistan and holds almost complete sway over the SARRC setup. Defining Indian strategic environment, former Indian Prime Minister Atal Bihari Vajpayee once stated, "India's strategic environment extends from the Persian Gulf to the Strait of Malacca, across the entire Indian Ocean, including Northwest Central Asia and Afghanistan, East Asia, China and Southeast Asia. Our strategic thinking must be extended to these horizons Line".
The changing alliances and power equilibrium among the United States, China, India, and Pakistan bear key implications on the inter-state rivalry and the consequent crisis dynamics in South Asia. Since the introduction of the US Indo-Pacific Strategy 2018, mutual suspicion and hostility between India   have intensified. There is a shift in the regional dynamics with the United States and India being on one side and Pakistan-China on the other. These changing dynamics will have significant implications for U.S. policy toward South Asia and crisis management down the road. Previously, the US had rendered constructive support in Pakistan-India crisis management. This role was taken up due to US perception of India-Pakistan's relative power balance. However, US strategic interests in Asia Pacific region. Since Pakistan finds itself unable to serve as China's balancer against India in the region, the immediate solution in Chinas calculus has been to strengthen Pakistan's capacity and potential for economic growth and stability through the China-Pakistan Economic Corridor (CPEC), a fusion of infrastructure projects and funding aimed at reviving Pakistan's economy. The CPEC will also serve China's own strategic interest to reach out to the world through the shortest trade corridor offered by Pakistan due to its geopolitical location.
It is widely believed across the Chinese political circles that Indian aggression in the region is generally triggered by China's support to Pakistan. India's increasing inclination and reliance on the US has resulted in a heightened aggressive regional outlook of Prime Minister Modi. For instance, India's revocation of Article 370 followed five months after India-Pakistan- brinkmanship resulting from the Pulwama crisis. The Indian decision to break the occupied state of Jammu and Kashmir into two union territories had directly challenged the territorial claim of Ladakh by China. China's support to Pakistan is not perceived as China's good will but as a concession extracted due to India's might. Therefore, India might make even more encroachments on the LAC if China's support for Pakistan increases. However, the change in China's policy orientation regarding South Asia's crisis management does not suggest that China will actively expedite or facilitate a crisis in the region. Traditionally, China has resorted to mediation for Pakistan-India crises. China can be helpful under a situation when US treats crisis management in the region as a significant priority and Chinese cooperation as an inevitable factor. But Beijing's relations with Washington have deteriorated in the past few years. Beijing has been seeking to highlight issues of convergence that can lead to cooperation with US to improve bilateral ties. In case the US wishes to mutually manage a crisis in the South Asian region, Beijing might be open to cooperation. However, it is also expected that China might not assist in seeking a solution that would continue to capitalize on US need for cooperation. In the light of the current great power competition between US and China, crisis management in the South Asian region might be another case of collateral damage.
Crisis of good governance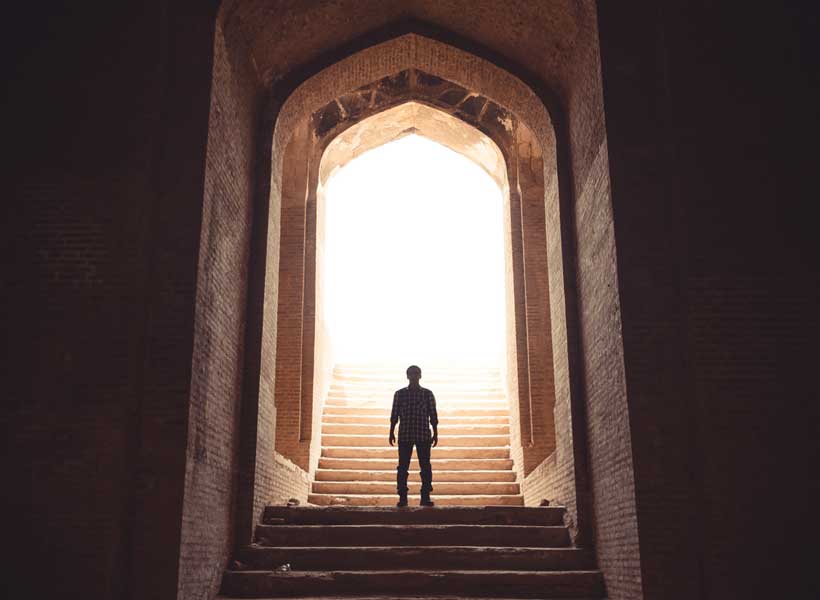 Good governance is one of the significant aspect of government in an country. Fair governance provides parallel opportunities, ensure rule of law, equal distribution of resources, accountability of affairs, efficient institutions, decentralization of powers, etc. On the contrary, bad governance give birth to gigantic issues and problems. As a result, ordinary people bear the burnt of inefficiency, mismanagement, and short-sightedness of the government of the day. The state of governance in Pakistan remained worse in past, but corona virus pandemic had made it worst of all the time. From nowhere, it seems better rather everything is going out of control.
During the time of crisis, national government do its utmost effort to provide relief to the vulnerable in country. It came to service of the people irrespective of political affiliation, race, color, and creed. Thus, distribute the dividend among them in fair and square. But, this depends upon the efficiency and potential of the government then it can come to rescue them. Otherwise, over burden them by adopting the exclusive policies.
Mishandling of the ongoing corona virus pandemic echoes the sorry state of governance in country. From the very first day when virus related cases are identified, government hardly paid the heed to warnings by World Health Organization (WHO), showed meagre interest to the calls by health experts. Owing to this reluctance, contagion spread nook and cranny of the country within no time. It also failed to coordinate the provinces to formulate a unified policy to contain the virus. Overall, it has affected more than 2 lac people, and caused few thousand deaths in country. Sadly, WHO has warned authorities to speed up testing as actual number of the cases is confirmed. The recent decrease in reported cases is due to low number of testing. So, Pakistan is still to touch the peak in coming days. although, it seems people at the helm of affairs are unmoved even after WHO warnings.
Moreover, worsening economic crisis is another addition into annals of poor governance in country. Globally, pandemic has brought all economies at standstill, Pakistan is also not exception. Amid the virus, lockdown has paused inflow and outflow of trade in country. Resultantly, recent economic growth is moving downward. It is estimated -0.4 growth rate in last fiscal year. According to International Monetary Fund (IMF), economic growth in next fiscal year will be -1.5 percent. on the other, World Bank (WB) predicted -2.6 percent. Apart from it, Pakistani authorities are showing – 0.4 percent growth rate in next fiscal year. Public debt had increased to 88 percent of gross domestic product (GDP). External debt and liabilities stood at USD 76.5 billion. Apart from it, about Rs. 800 billion loss was simply on account of revenue collection. Moreover, the first audit report of the incumbent has unveiled irregularities and corruption to the tune of Rs.270 billion in 40 government departments and ministries under its tenure. However, incumbent government came in power on the pretext of accountability, justice, and elimination of corruption. But, all in vain, things are getting more worse and worse after every passing day.
Further, sugar and wheat crisis in last month had exposed the lofty claims of people centric government. Despite the ban on wheat export imposed in July 2019, the government allowed exports of 48,000 tons, which fueled the price hike in the country. It reveals how much powerful and influencing are the mafias. Imran Khan led government formed committee to probe the crisis. Findings of the committee were shocking as it included people who are part and parcel of the government. The report of the committee brought on surface that billions of the rupees were made by creating shortage, and also factory owners gain billions in subsidy for export of sugar. Here, at the very outset government failed to overcome the crisis, failed to control the shooting prices in local market, and to make matter worse subsidize export of both items even there was ban on it.
After the mismanagement of sugar and wheat crisis, then came fuel crisis across the country. Previously, reduction in fuel prices to the tune of Rs.74 per liter was fallowed by sharp decrease in oil demand and consumption at global level due to lockdown amid corona virus. Gradually, oil started to disappear from oil stations, hue and cry increased, but no adequate action was taken by Oil and Gas Regulatory Authority (OGRA) to overcome the crisis. Against the mandatory stocks of 21 days oil reserves that Oil Marketing Companies (OMCs) are legally bound to maintain, the country was left with meagre reserves. The crisis intensified by the beginning of the June as country wide stocks decreased. Indeed, government has admitted that it was an artificial shortage, produced and managed by the OMCs. Undoubtedly, fuel shortage is over now when government has increased price of fuel up to Rs.26 per liter. It is only the masses who are bearing the brunt of crisis after crisis, even during this hard time of corona virus. however, government is doing nothing, except blaming hidden mafia for all economic misshape in the country. Thus, lacking efficient and people centric policies in country which ensure relief and assistance to face the pandemic.
What it needs to restore the good governance in country, through strong and independent parliament which make laws for citizens well-being, supremacy of the rule of law to ensure accountability across the board, de-politicization of state institutions in order to eliminate the culture of favoritism, exemption, and undue rewards and subsidies, public-private partnership to foster economic growth and development in country as well as making infrastructure better, human resources development through training institutions, and last but not least zero tolerance for corruption at all level.