UNECE helping to green Central Asian transport policies
The diesel scandal in Europe has made us aware of the potential trade-offs between different fields of policy. While trying to reduce greenhouse gas emissions, policies to subsidize diesel cars were made without taking into account that diesel emissions have serious negative impacts on air quality, and hence on human health and ecosystems.
Furthermore, municipalities and national authorities still find difficulty in developing policies that convince travellers to abandon the comfort of their own cars and to use public transport instead.
To help avoid trade-offs and to promote an integrated approach to transport, health and environmental policies, Central Asian experts from all three policy areas discussed their experiences, good practices and challenges this week (20–21 November 2018) during a workshop in Almaty, Kazakhstan.
Organized under the auspices of the Transport, Health and Environment Pan European Programme (THE PEP), in cooperation with the UNECE Convention on Long-range Transboundary Air Pollution, the United Nations Development Programme and the Regional Environmental Centre for Central Asia, the workshop sought to strengthen the capacities of national authorities of countries in Central Asia in integrating health and environmental aspects into transport policies.
The event focused on two main goals of THE PEP that directly underpin the Sustainable Development Goals: to reduce emissions of transport-related greenhouse gasses, air pollution and noise, in support of Sustainable Development Goal (SDG) 13 on climate action; and to integrate transport, health and environmental objectives into urban and spatial planning policies, which relates to the attainment of SDG 11 on sustainable cities and communities.
This was the first of several events being organized in preparation for the Fifth High-level Meeting on Transport, Health and Environment, which will take place in Austria in October 2019.
ADB, Indorama Ventures Sign $100 Million Blue Loan to Boost Recycling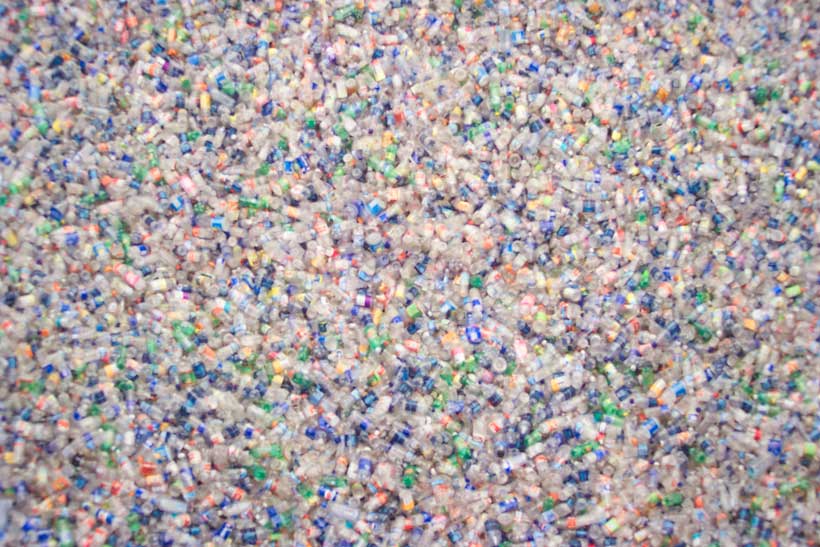 The Asian Development Bank (ADB) and Indorama Ventures Public Company Limited (IVL) signed a $100 million financing package to reduce the environmental impact of plastic and promote a circular economy by boosting the capacity of IVL's plastic recycling plants in India, Indonesia, the Philippines, and Thailand.
The plants will recycle polyethylene terephthalate (PET) plastics widely used in beverage bottles. The finance package comprises $50 million from ADB and $50 million from the ADB-administered Leading Asia's Private Infrastructure Fund (LEAP). A $150 million loan will be provided by the International Finance Corporation (IFC), and $50 million from DEG – Deutsche Investitions- und Entwicklungsgesellschaft mbH.
"The recycling of plastics like PET is a must for healthier oceans, and this initiative will help to achieve that objective by partnering with IVL, which is the global leader of PET production and recycling. We are also excited to work closely with IFC and DEG in this important journey," said Vice-President for Private Sector Operations and Public–Private Partnerships Ashok Lavasa. "There is a rising global demand for recycled plastic packaging. ADB's support will help IVL to meet this demand by collecting and treating plastic waste that would otherwise have been released into the oceans."
"We are honored to agree to this Blue Loan with ADB," said Chief Sustainability Officer Indorama Ventures Yashovardhan Lohia. "IVL is building the recycling infrastructure needed to divert waste from the marine environment. By using post-consumer PET bottles as a feedstock for new bottles, we give value to waste. This drives improvements in waste collection systems, meaning less waste and cleaner oceans."
Mismanagement of all plastic waste damages the marine ecosystem. It is estimated that Asia accounts for more than 80% of all plastics released into the ocean. Globally around half of PET is recycled. In a circular economy, products and materials are redesigned, recovered, and recycled to divert plastic waste from landfills and oceans. The plants to be built under the project are expected to be fully operational by 2022, and will ensure that nearly 5 billion additional bottles are diverted from waste annually.
ADB's loan is its first independently verified nonsovereign blue loan, following Blue Natural Capital Financing Facility's Blue Bond Guidelines, with an assurance report from DNV GL. It is aligned with ADB's Action Plan for Healthy Oceans and Sustainable Blue Economies, which calls for ADB to expand its investments and technical assistance to $5 billion during 2019–2024.
IVL is a Thailand-listed, global business committed to develop technologies and processes that use post-consumer PET and polyester waste materials as feedstock for the future. As the largest producer of 100% recyclable PET in the world, IVL supports all aspects of the circular economy to reduce the amount of waste entering the environment. IVL is listed on the Dow Jones Sustainability Index and operates 125 manufacturing facilities in 33 countries, across 5 continents.
LEAP is a cofinancing vehicle established by ADB and the Japan International Cooperation Agency to support private sector investments in energy and power generation, as well as water, urban infrastructure, transport, information and communications technology, and health.
Carbon dioxide levels hit new record; COVID impact 'a tiny blip'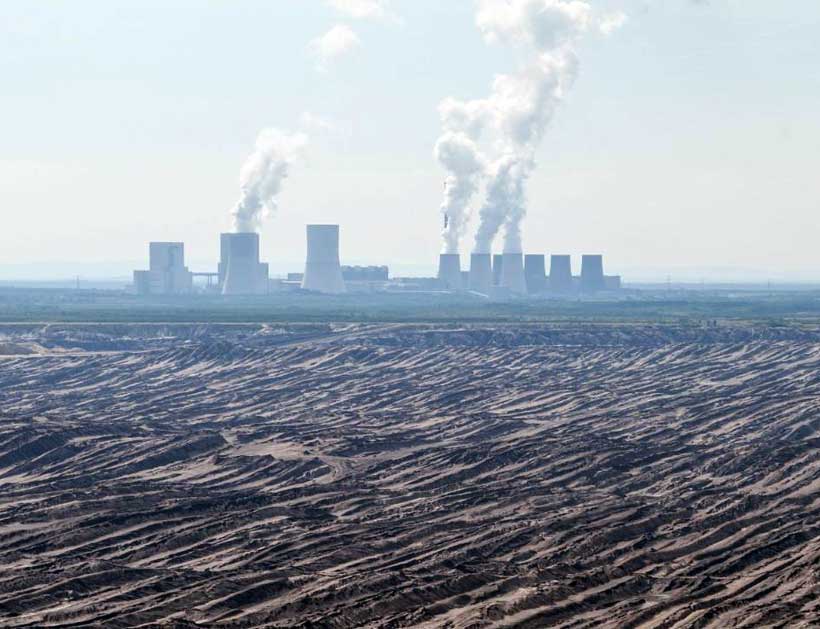 Levels of carbon dioxide (CO2) in the atmosphere hit a new record of 410.5 parts per million in 2019, and are expected to keep rising this year, the World Meteorological Organization (WMO) said in its annual Greenhouse Gas Bulletin on Monday. 
"We breached the global threshold of 400 parts per million in 2015. And just four years later, we crossed 410 ppm. Such a rate of increase has never been seen in the history of our records. The lockdown-related fall in emissions is just a tiny blip on the long-term graph. We need a sustained flattening of the curve", WMO Secretary-General Petteri Taalas said in a statement. 
Reduced activity associated with COVID-19 lockdowns is expected to cut carbon emissions by 4-7 per cent this year, Professor Taalas said.  
Oksana Tarasova, WMO Chief of Atmospheric and Environment Research Division, told a news conference in Geneva that although it looked like the pandemic had brought the world to a standstill, carbon emissions had continued almost unabated because lockdowns only reduced mobility, not overall energy consumption.  
Steadily rising
She compared to the carbon levels in the atmosphere to a bathtub that was filling up more and more every year, and even a single drop of carbon would cause the level to rise. The COVID-related lockdowns were equivalent to just slightly reducing the flow from the tap, she said.  
"The CO2 which we have now in the atmosphere is accumulated since 1750, so it's every single bit which we put in the atmosphere since that time that actually forms the current concentration. It's not what happened today or yesterday, it's the whole history of the human economic and human development, which actually leads us to this global level of 410", Dr. Tarasova said. 
CO2 levels rose by 2.6 ppm in 2019, faster than the average rate for the last ten years, which was 2.37 ppm, and are now 48 per cent higher than the pre-industrial level.  
Professor Taalas said that in order to meet the goals of the 2015 Paris Agreement, in which governments pledged to try to stop temperatures rising by more than 1.5 degrees Celsius above pre-industrial levels, the world needed to switch from coal, oil and gas-fired energy towards solar, wind, hydropower and nuclear power, as well as adopting less-polluting modes of transport, including electric vehicles, biofuels, hydrogen and bicycles.
Carbon commitments
He said it was good news that a growing number of countries had committed to reaching carbon neutrality by 2050, which was required to meet the 1.5 degree target.  
"So far we have 50 per cent of the global emissions which are coming from China, European Union and Japan and South Korea, and also 50 per cent of the global GDP behind this", he declared.
"And if the US with the Biden administration will have the same target that would mean we would have the majority of our emissions and also the majority of the global economy behind such a target. And we should bend this emissions growth curve in the coming five years, and then we should start seeing drops of the emissions of the order of six per cent per year until 2050 to reach that target."
Election pledge 
He said US President-elect Joe Biden had indicated during his election campaign that he would initiate a big financial stimulus for carbon-friendly technologies.  
"We are talking about a couple of trillion. And then he has indicated that he would like to have the same aim as many others, to become carbon neutral by 2050, and of course that would be good news globally, and it might have the domino effect that it might motivate also some other countries to join this kind of movement." 
Climate crisis: 'Nowhere near the finish line'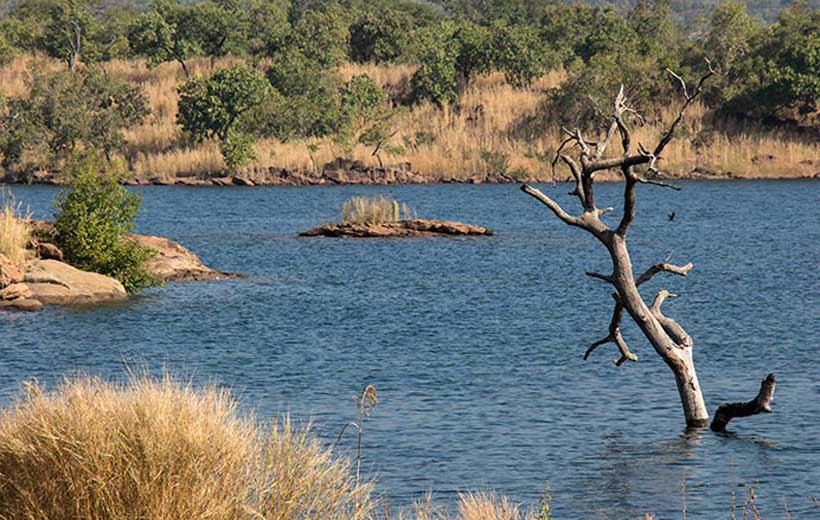 Pointing to its "pioneering legislation and policies", on Thursday the UN chief hailed the 27-member European Union (EU) as a "a leader on climate action", that had shown that it was possible to cut emissions while achieving economic growth.
Secretary-General António Guterres applauded the bloc's climate action in a virtual address to the European Council on Foreign Relations, while emphasizing that "we are still nowhere near the finish line… and still running behind in the race against time".
Encouraging responses
The UN chief began on an upbeat note, informing that by early 2021, States responsible for more than 65 per cent of global carbon dioxide emissions and more than 70 per cent of the world economy, will have made "ambitious commitments to carbon neutrality". 
"The European Union, Japan and the Republic of Korea have pledged carbon neutrality by 2050, along with more than 110 other countries", he elaborated. "China says it will do so before 2060".
Heightened climate action needed
However, the world's top diplomat stressed the need for "every country, city, financial institution and company" to adopt plans for transitioning to net zero emissions by 2050. 
And he called for them to be ready before November 2021, when the next UN Climate Change Conference (COP26) is scheduled to be held in Scotland, and highlighted the importance of the Nationally Determined Contributions (NDCs) required under the 2015 Paris Agreement and long-term strategies towards carbon neutrality.
He maintained that the G20 wealthiest nations, which are responsible for more than 80 per cent of climate pollution, must show the way and recognized the EU as leading on net zero emissions within the group.
"I urge you to continue to lead with concrete and ambitious near-term commitments", said the UN chief, advocating for EU members NDCs to reflect at least a 55 per cent emission reduction by 2030. 
He said that the Climate Ambition Summit, which the UN is co-hosting with the United Kingdom and France on the five-year anniversary of the Paris Agreement next month, represents "a clear opportunity" for the EU to present its more ambitious climate plan.
"Enhanced ambition from the G20 also means aligning economic plans and COVID-19 recovery measures with the Sustainable Development Goals (SDGs)", he added. "It is essential that the European Union accelerates its transition toward clean energy". 
Setting 'a powerful example'
Noting that "the EU has been building solidarity with the most vulnerable countries around the world", Mr. Guterres pointed out that the bloc's proposals to speed up how it confronts inequality and protects those affected by the transition "can set a powerful example". 
"The European Union has a crucial role in ensuring that developing countries in need have the necessary support to recover sustainably from COVID-19 and to enhance their own climate ambition – through assistance for mitigation, adaptation and resilience", the Secretary-General spelled out. 
To this end, he asked the EU and other donor countries to deliver $100 billion in climate finance to developing countries annually.
Heading towards the Climate Ambition Summit on 12 December and COP26 next year, the UN chief signaled that "the world will once again be looking to the European Union for climate leadership".  
"I urge the European Union to seize these opportunities – and answer this call – for people everywhere, for prosperity and for the planet we all share and depend on".