UNECE helping to green Central Asian transport policies
The diesel scandal in Europe has made us aware of the potential trade-offs between different fields of policy. While trying to reduce greenhouse gas emissions, policies to subsidize diesel cars were made without taking into account that diesel emissions have serious negative impacts on air quality, and hence on human health and ecosystems.
Furthermore, municipalities and national authorities still find difficulty in developing policies that convince travellers to abandon the comfort of their own cars and to use public transport instead.
To help avoid trade-offs and to promote an integrated approach to transport, health and environmental policies, Central Asian experts from all three policy areas discussed their experiences, good practices and challenges this week (20–21 November 2018) during a workshop in Almaty, Kazakhstan.
Organized under the auspices of the Transport, Health and Environment Pan European Programme (THE PEP), in cooperation with the UNECE Convention on Long-range Transboundary Air Pollution, the United Nations Development Programme and the Regional Environmental Centre for Central Asia, the workshop sought to strengthen the capacities of national authorities of countries in Central Asia in integrating health and environmental aspects into transport policies.
The event focused on two main goals of THE PEP that directly underpin the Sustainable Development Goals: to reduce emissions of transport-related greenhouse gasses, air pollution and noise, in support of Sustainable Development Goal (SDG) 13 on climate action; and to integrate transport, health and environmental objectives into urban and spatial planning policies, which relates to the attainment of SDG 11 on sustainable cities and communities.
This was the first of several events being organized in preparation for the Fifth High-level Meeting on Transport, Health and Environment, which will take place in Austria in October 2019.
Beyond tourism: Investing in local communities to protect Africa's wild spaces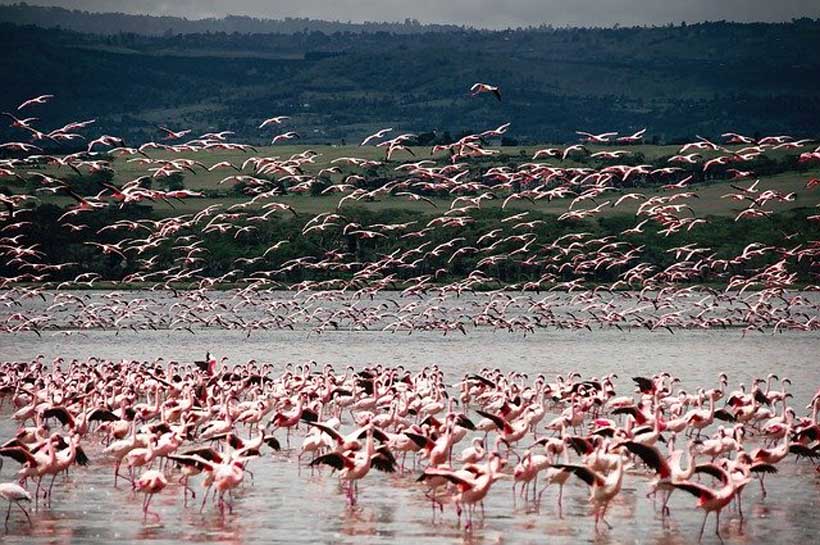 For ten years, Dixon Parmuya has guided tourists on bush walks around Amboseli National Park in Southern Kenya. But since COVID-19 swept through Kenya in mid-March, the country's tourism industry has dwindled, leaving many locals without jobs and animals without protection.
The coronavirus pandemic is creating what experts are calling a brewing conservation crisis in Kenya, a country home to some of Africa's most iconic animals. Most of Kenya's programs to protect wildlife are funded directly by tourist dollars and with visitor numbers down, money for conservation is drying up, say experts. There are also fears that poaching will rise, leaving wildlife protection hanging in the balance.
"If there is no tourism, there is no conservation," says Parmuya.
But the pandemic is encouraging countries to change that.
"Tourism can be fickle," says Doreen Robinson, Chief of Wildlife at the United Nations Environment Programme (UNEP). "We have to be more creative to expand revenue streams that can directly support local communities and protect natural assets."
In Africa, UNEP is working closely with governments and partners to encourage wildlife-based economies – where local communities are central to protecting the wildlife areas they inhabit, for mutual benefit of both. This includes going beyond tourism to attract other kinds of green investment in wildlife areas, like using natural resources to produce consumer goods in a sustainable way.
"We have to ensure that money gets reinvested into locally protected areas, and benefits are shared with the communities protecting biodiversity and wildlife, because these communities are creating the conditions for long-term, sustainable conservation in Kenya," says Robinson.
That is something Purity Amleset agrees with. She is part of a team of all-female rangers with the International Fund for Animal Welfare that is working to raise awareness about the importance of wildlife to Kenya's economy and its identity.
"As a ranger, I'm creating that conducive environment between the wild animals and my community. I come from that community, so they understand me well when I tell them the importance of wildlife," she says.
Each year, 31 July marks World Ranger Day to commemorate rangers all over the world who risk their lives every day at the forefront of conservation.
New guidelines aim to support mangrove restoration in the Western Indian Ocean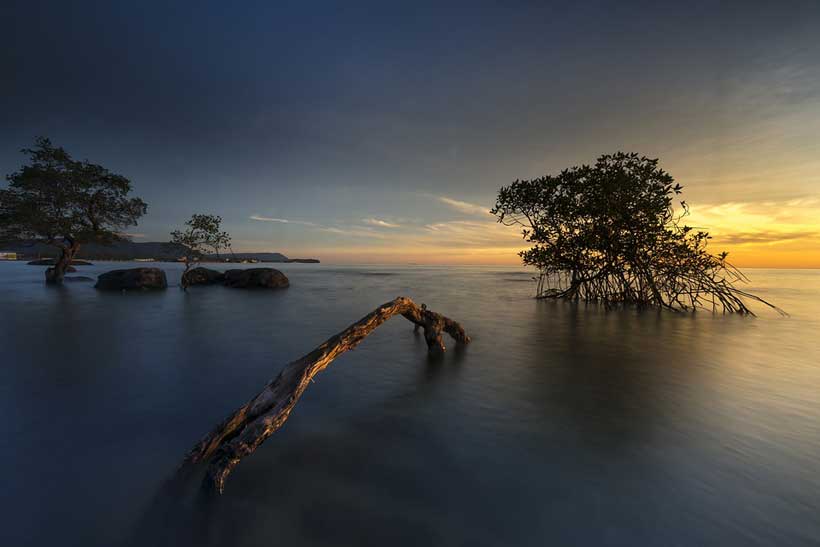 For many coastal communities, including those in the Western Indian Ocean region, mangroves are critical to economic and food security. A new set of guidelines on mangrove restoration for the region aims to support the restoration of its degraded mangrove ecosystems and support recovery from the economic impacts of COVID-19.
Mangrove forests are among the most powerful nature-based solutions to climate change, but with 67 percent of mangroves lost or degraded to date, and an additional 1.0 percent being lost each year, they are at a risk of being destroyed altogether. Without mangroves, 39 percent more people would be flooded annually and flood damage would increase by more than 16 percent and US $82 billion. They protect shorelines from eroding and shield communities from floods, hurricanes, and storms, a more important service than ever as sea levels continue to rise. Mangroves also provide nursery areas for marine life and support many threatened and endangered species. Restoring mangroves can make communities more resilient to environmental changes and the economic shocks associated with the COVID-19 pandemic.
While governments acknowledge the importance of mangroves, the success of restoration efforts has been limited. The new Guidelines on Mangrove Ecosystem Restoration for the Western Indian Ocean Region analyze risks and challenges to restoration projects and point to potential solutions.
Coastal residents in the Western Indian Ocean region – which includes Comoros, Kenya, France (Reunion), Madagascar, Mauritius, Mozambique, Seychelles, Somalia, South Africa, and Tanzania – eat or sell the fish that live around the mangroves; harvest honey from the bees that the forests support, and use their wood as building material and fuel for subsistence or sell it for income. Because the livelihoods of coastal communities depend on mangroves, restoring them can contribute to "building back better" through green recovery in the wake of the COVID-19 pandemic. Mangrove forests can also drive eco-tourism and create jobs.
"Mangroves really are essential life support system for coastal communities in the Western Indian Ocean region," said James Kairo, Chief Scientist at the Kenya Marine and Fisheries Research Institute and lead author of the guidelines. "If degradation continues, communities will be without resources for shelter or fuel, food, or a means to make a living."
The guidelines were developed by the member states of Nairobi Convention with support from UNEP–Nairobi Convention, the Western Indian Ocean Marine Science Association and the Western Indian Ocean Mangrove Network. They can be used by governments; resource managers; scientists; civil society, and communities at large as they embark on mangrove conservation and management initiatives.
"These Guidelines are really the first for the Western Indian Ocean region to address past mangrove restoration failures head-on and assess the reasons why," said Jared Bosire, UNEP–Nairobi Convention Project Manager. "Of critical importance is that they provide a step-by-step guide on how to build successful restoration projects which avoid several of the pitfalls that we have kept witnessing."
The Guidelines also feature case studies from around the Western Indian Ocean region, highlighting best practices and lessons learned. They can be used to guide action on mangroves as part of the upcoming UN Decade on Ecosystem Restoration (2021-2030) and support progress towards achieving Sustainable Development Goal 14.2 on protecting and restoring marine and coastal ecosystems. Mangroves also capture and store significantly higher rates of carbon dioxide per unit area than terrestrial forests, so mangrove restoration can be incorporated into countries' Nationally Determined Contributions under the Paris Agreement.
"It's hard to overstate just how important mangroves can be to both the environment and economy," said Kerstin Stendahl, Head of UNEP's Ecosystems Integration Branch. "They are truly a super solution —without them, we'd have more carbon dioxide in the atmosphere, fewer fish and less food, and more damage from cyclones and other storms."
Climate emergency 'a danger to peace'
Consequences of climate change vary from region to region. UN-supported dams in Somalia provide water access to livestock.
The climate emergency generated by global warming, is exacerbating existing risks to international peace and security, while also creating new ones, a senior UN official told the Security Council on Friday, making the case for swift climate action on multiple fronts.
"The climate emergency is a danger to peace", said Miroslav Jenča, the UN Assistant Secretary-General for Europe, Central Asia and the Americas, as he called on peace and security actors to play their role and help speed up implementation of the landmark Paris Agreement on climate change.
'Vicious cycle'
"The failure to consider the growing impacts of climate change will undermine our efforts at conflict prevention, peacemaking and sustaining peace, and risk trapping vulnerable countries in a vicious cycle of climate disaster and conflict", he said.
Mr. Jenča briefed the Council at the start of an open video-teleconference debate on climate and security, one of the key themes of this month's German presidency of the 15-member body.
Noting that the consequences of climate change vary from region to region, he said the fragile or conflict-affected situations around the world are more exposed to – and less able to cope with – the effects of a changing climate.
Peacekeeping link
"It is no coincidence that seven of the 10 countries most vulnerable and least prepared to deal with climate change, host a peacekeeping operation or special political mission", he said.
Differences exists between regions, within regions and within communities, with climate-related security risks impacting women, men, girls and boys in different ways, he said.
In the Pacific, rising sea levels and extreme weather events pose a risk to social cohesion, he said. In Central Asia, water stress and reduced access to natural resources can contribute to regional tensions.
Across sub-Saharan Africa, South Asia and Latin America, climate-driven population displacement could undermine regional stability. And in the Horn of Africa and the Middle East, the effects of climate change are already deepening grievances and escalating the risk of conflict – providing fodder for extremist groups.
Outlining some actions that Member States can take together, he said that new technologies must be leveraged to strengthen the ability to turn long-term climate foresight, into actionable, near-term analysis.
Mr. Jenča also recommended stronger partnerships that would bring together the efforts already being made by the UN, Member States, regional organizations and others, to identify best practices, strengthen resilience and bolster regional cooperation.