EU to promote sustainable development in Central Asia with €124 million
The EU today announced cooperation programmes that will promote sustainable development in Central Asia. This announcement comes as ministers from across Central Asia meet with senior EU officials at the EU-Central Asia Ministerial Meeting.
A set of regional programmes, worth over €88 million, will support the private sector, trade and investment in the region, as well as help to protect the environment, tackle climate change and promote the rule of law. This support will be spread across six regional programmes, which will benefit Kazakhstan, Kyrgyzstan, Tajikistan, Turkmenistan and Uzbekistan.
Furthermore, a bilateral programme worth €36 million, will support effective and inclusive education policies in Kyrgyzstan.
Commissioner for International Cooperation and Development, Neven Mimica, said: "These programmes worth €124 in total will support jobs and sustainable development in our partner countries across Central Asia. In particular, our bilateral programme will support the Kyrgyz Government in ensuring equitable and inclusive quality education for all. Together, we will work to create opportunities and shared prosperity, while protecting our planet for future generations."
Among the regional programmes, a major focus will be on promoting economic development. A programme worth €31.2 million will promote job creation by supporting the role that the private sector and trade play in sustainable development. Through this programme, the EU will provide strategic advice and training to help the Governments make their countries regulatory frameworks more conducive for business. It also aims to boost the skills of entrepreneurs and small and medium sized enterprises (SMEs) to become more competitive, and increase trade.
Sustainable investment will be further encouraged via a €20 million boost to the Investment Facility for Central Asia (IFCA), and €10 million for the 'Accelerate Prosperity' project. Investments interventions could contribute to limiting the emission of CO2 and increase resilience to climate change, improve access to finance for SMEs, support investments in the transport sector and contribute to connectivity in the region.
Other regional programmes will help protect the environment and tackle climate change. €7 million has been allocated to the Central Asia Energy and Water Development Programme (CAEWDP) to promote energy and water security through national and regional activities, including data generation in energy, water and environment sector efficiency, and capacity building of national and regional organizations. A further €3.9 million will fund the EU-Central Asia Enhanced Regional Cooperation on Environment Climate Change and Water (WECOOP). Through this programme, the EU will support the efforts in the region to enhance environment, climate change and water policies at national levels in Central Asia and approximate them to EU standards. Both programmes will also promote informed green investments.
A programme worth €8 million will support peace through the promotion of the rule of law. This programme is a follow-up to the previous EU-Central Asia Rule of Law Platform. It will contain regional and country-specific activities and will work to promote European and international conventions, foster transparency and action against economic crime, and build the capacities of state institutions and public administration.
An €8.05 million Disaster Risk Management programme will build disaster and climate resilience in Central Asia, and lay the foundations for a future disaster risk financing solution at regional level.
The bilateral cooperation programme with Kyrgyzstan, worth €36 million, will support the Kyrgyz authorities to make education policies more inclusive, cost-effective and transparent. It will promote equitable access to quality education as well as lifelong learning opportunities for all, irrespective of gender, ethnic and linguistic backgrounds. It will also seek to bring the skills and qualifications offered by the education and training systems closer to the needs of the labour market.
Fight against human trafficking must be strengthened in Ethiopia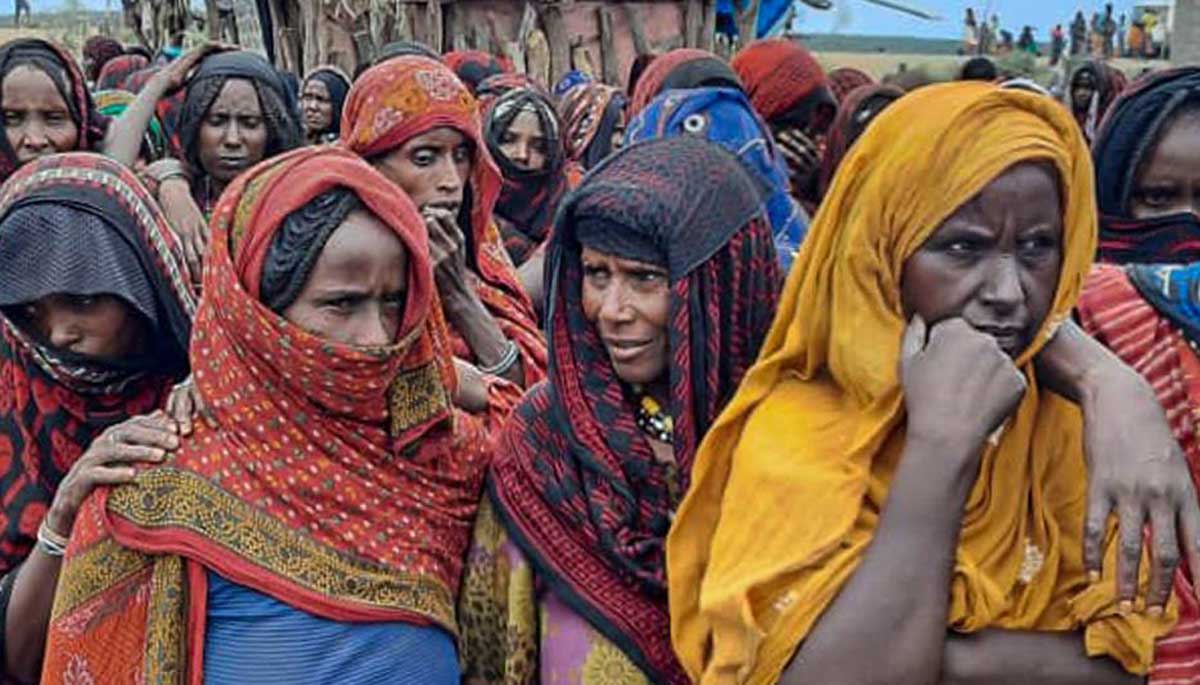 Throughout Ethiopia's Tigray, Afar and Amhar regions, women and girls are becoming increasingly vulnerable to abduction and sex trafficking as they flee ongoing armed conflict, a group of UN-appointed independent human rights experts warned on Monday.
The protracted conflict in the three northern regions have heightened risks of trafficking for sexual exploitation as a form of sexual violence in conflict, the experts said in a statement.
"We are alarmed by reports of refugee and internally displaced women and girls in the Tigray, Afar, and Amhara regions being abducted while attempting to move to safer places," they said.
Tweet URL
"We are concerned at the risks of trafficking, in particular for purposes of sexual exploitation, including sexual slavery."
Women and children in crosshairs
Amidst abductions and displacement, the UN experts raised serious concerns over Eritrean refugee women and children being at particular risk of sex trafficking.
"Urgent action is needed to prevent trafficking, especially for purposes of sexual exploitation, and to ensure assistance and protection of all victims, without discrimination on grounds of race or ethnicity, nationality, disability, age or gender," they said.
Meanwhile, the hundreds of children who have been separated from their families, especially in the Tigray region, are particularly vulnerable, warned the independent experts.
"The continuing lack of humanitarian access to the region is a major concern," the experts continued, urging immediate national, bilateral and multilateral measures to prevent all forms of trafficking of children and to ensure their protection.
Identifying victims
They added that sufficient measures were not being taken to identify victims of trafficking, or support their recovery in ways that fully takes account of the extreme trauma being suffered.
"The failure to provide accountability for these serious human rights violations and grave crimes creates a climate of impunity, allows trafficking in persons to persist and perpetrators to go free," underscored the six UN experts.
They urged all relevant stakeholders to ensure that victims of trafficking can adequately access medical assistance, including sexual and reproductive healthcare services and psychological support.
The experts said they had made their concerns known to both the Governments of Ethiopia and neighbouring Eritrea.
35 years of Cultural Routes: Safeguarding European Values, Heritage, and Dialogue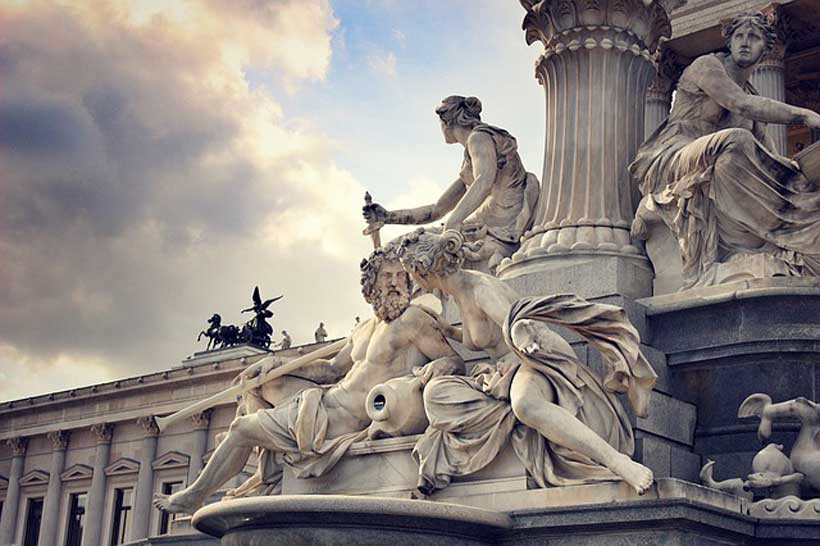 A Europe rich in history, heritage, dialogue and values: the Council of Europe Cultural Routes' programme celebrates its 35th anniversary, on the occasion of the 11th Advisory Forum in Minoa Palace Hotel, Chania, Crete (Greece) on 5-7 October, with a special event to highlight the relevance of Cultural Routes for the promotion of cultural diversity, intercultural dialogue and sustainable tourism.
The Forum is organised by the Enlarged Partial Agreement on Cultural Routes of the Council of Europe and the European Institute of Cultural Routes, in co-operation with the Hellenic Ministry of Culture and Sports, the Hellenic Ministry of Tourism, the Greek National Tourism Organization, the Region of Crete, the Municipality of Chania, the Chamber of Industry and Commerce of Chania, and the Historic Cafes Route. The 2022 edition will be the opportunity to underline the growing relevance of the Cultural Routes methodology and practices in promoting Europe's shared cultural heritage while fostering viable local development.
Deputy Secretary General Bjørn Berge will participate in the high-level dialogue, together with Minister of Culture and Sports of Greece Lina Mendoni, Minister of Tourism of Greece Vassilis Kikilias, Parliamentary Assembly (PACE) Vice-President and Chairperson of the Greek Delegation Dora Bakoyannis and Chair of the Statutory Committee of Cultural Routes Ambassador Patrick Engelberg (Luxembourg).
Over three days of workshops and interactive debates, three main general sessions will be explored:
Promoting European Values and Intercultural Dialogue;
Safeguarding Heritage in Times of Crisis;
Fostering Creative Industries, Cultural Tourism, Innovative Technologies for Sustainable Communities.
The Forum will discuss trends and challenges in relation to Cultural Routes, providing a platform for sharing experiences, reviewing progress, analysing professional practices, launching new initiatives and developing partnerships across Europe and beyond. Participants range from managers among the 48 cultural routes to representatives of national ministries, International Organisations, academics, experts and tourism professionals.
Little progress combating systemic racism against people of African descent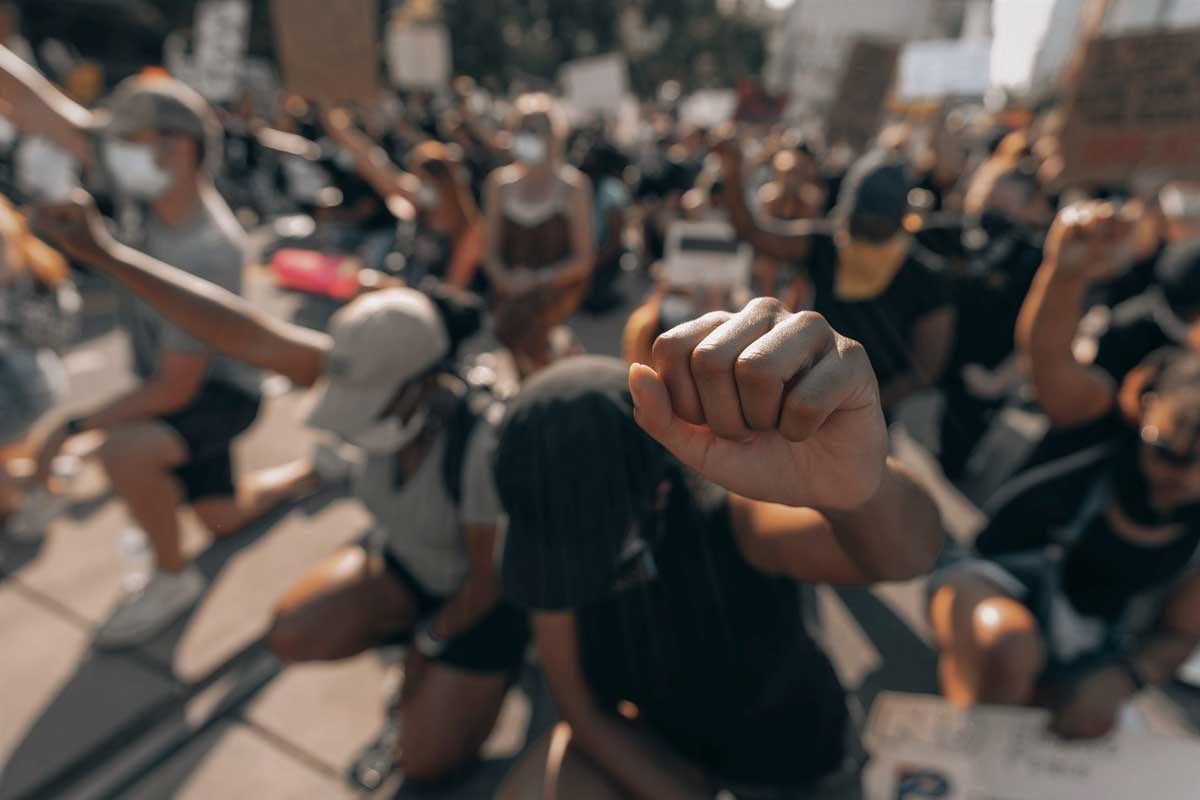 More than two years since the murder of George Floyd by a police officer in the United States sparked the global Black Lives Matter movement, there's been only "piecemeal progress" in addressing systemic racism, the UN human rights office (OHCHR) said on Friday, in a new report.While more people have been made aware of systemic racism and concrete steps have been taken in some countries, the Acting High Commissioner for Human Rights called on States to demonstrate greater political will to accelerate action.
"There have been some initiatives in different countries to address racism, but for the most part they are piecemeal. They fall short of the comprehensive evidence-based approaches needed to dismantle the entrenched structural, institutional and societal racism that has existed for centuries, and continues to inflict deep harm today," said Nada Al-Nashif, who will present the report to the UN Human Rights Council on Monday.
Triggering change
The report describes international, national and local initiatives that have been taken, towards ending the scourge of racism.
These include an Executive Order from the White House on advancing effective, accountable policing and criminal justice practices in federal law enforcement agencies; an Anti-Racism Data Act in British Columbia, Canada; measures to evaluate ethnic profiling by police in Sweden; and census data collection to self-identify people of African descent in Argentina.
The European Commission has issued guidance on collecting and using data based on racial or ethnic origin; formal apologies issued, memorialization, revisiting public spaces, and research, to assess links to enslavement and colonialism in several countries.
'Barometer for success'
The report notes that poor outcomes continue for people of African descent in many countries, notably in accessing health and adequate food, education, social protection, and justice – while poverty, enforced disappearance and violence continues.
It highlights "continuing…allegations of discriminatory treatment, unlawful deportations, excessive use of force, and deaths of African migrants and migrants of African descent by law enforcement officials"
"The barometer for success must be positive change in the lived experiences of people of African descent," continued Ms. Al-Nashif.
"States need to listen to people of African descent, meaningfully involve them and take genuine steps to act upon their concerns."
Higher death rates
Where available, recent data still points to disproportionately high death rates faced by people of African descent, at the hands of law enforcement, in different countries.
"Families of African descent continued to report the immense challenges, barriers and protracted processes they faced in their pursuit of truth and justice for the deaths of their relatives", the report says.
It details seven cases of police-related deaths of people of African descent, namely George Floyd and Breonna Taylor (US); Adama Traoré (France); Luana Barbosa dos Reis Santos and João Pedro Matos Pinto (Brazil); Kevin Clarke (UK) and Janner [Hanner] García Palomino (Colombia).
While noting some progress towards accountability in a few of these emblematic cases, "unfortunately, not a single case has yet been brought to a full conclusion, with those families still seeking truth, justice and guarantees of non-repetition, and the prosecution and sanction of all those responsible," the report says.
Ms. Al-Nashif called on States to "redouble efforts to ensure accountability and redress wherever deaths of Africans and people of African descent have occurred in the context of law enforcement, and take measures to confront legacies that perpetuate and sustain systemic racism".