Artificial Intelligence: A Blessing or a Threat for Humanity?
In August 2018, Czech Technical University in Prague simultaneously hosted several conferences on AI-related topics: human-level AI, artificial general intelligence, biologically inspired cognitive architectures, and neural-symbolic integration technology. Reports were presented by prominent experts representing global leaders in artificial intelligence: Microsoft, Facebook, DARPA, MIT and Good AI. The reports described the current status of AI developments, identified the problems facing society that have yet to be resolved, and highlighted the threats arising from the further development of this technology. In this review, we will attempt to briefly identify the main problems and threats, as well as the possible ways to counter these threats.
To begin with, let us provide definitions for some of the terms that are commonly used in conjunction with AI in various contexts: weak, or specialized, AI; autonomous AI; adaptive AI; artificial general intelligence (AGI); strong AI; human-level AI; and super-human AI.
Weak, or specialized, AI is represented by all existing solutions without exception and implies the automated solution of one specific task, be it a game of Go or face recognition with CCTV footage. Such systems are incapable of independent learning for the purpose of solving other problems: they can only be reprogrammed by humans to do so.
Autonomous AI implies a system's ability to function for protracted periods of time without the intervention of a human operator. This could be a solar-powered UAV performing a multi-day flight from Champs-Elysees in Paris to Moscow's Red Square or back, independently selecting its route and recharging stops while avoiding all sorts of obstacles.
Adaptive AI implies the system's ability to adapt to new situations and obtain knowledge that it did not possess at the time of its creation. For example, a system originally tasked with conducting conversations in Russian could independently learn new languages and apply this knowledge in conversation if it found itself in a new language environment or if it deliberately studied educational materials on these new languages.
Artificial general intelligence implies adaptability of such a high level that the corresponding system could, given the appropriate training, be used in a wide variety of activities. New knowledge could either be self-taught or learned with the help of an instructor. It is in this same sense that the notion of strong AI is often used in opposition to weak or specialized AI.
Human-level AI implies a level of adaptability comparable to that of a human being, meaning that the system is capable of mastering the same skills as a human and within comparable periods of time.
Super-human AI implies even greater adaptability and learning speeds, allowing the system to masker the knowledge and skills that humans would never be able to.
Fundamental Problems Associated with Creating a Strong AI
Despite the multitude of advances in neuroscience, we still do not know exactly how natural intelligence works. For this same reason, we do not know for sure how to create artificial intelligence (AI). There are a number of known problems that need to be resolved, as well as differing opinions as to how these problems should be prioritized. For example, Ben Goertzel, who heads the OpenCog and SingularityNET, open-source international projects to create artificial intelligence, believes that all the requisite technology for creating an artificial general intelligence has already been developed, and that the only thing necessary is to combine them in a way that would ensure the necessary synergy. Other experts are more sceptical, pointing out that many of the problems that we will discuss below need to be resolved first. Also, expert estimates for when a strong AI may be created vary greatly, from ten or so years to several decades from now.
On the other hand, the emergence of a strong AI is logical in the framework of the general process of evolution as the emergence of molecules from atoms and cells from molecules, the creation of the central nervous system from specialized cells, the emergence of social structure, the development of speech and writing systems and, ultimately, the nascence of information technology. Valentin Turchin demonstrates the logic behind the increasing complexity of information structures and organizational mechanisms in the process of evolution. Unless humanity perishes first, this evolution will be inevitable and will, in the long run, rescue humankind, as only non-biological lifeforms will be able to survive the inevitable end of the Solar System and preserve our civilization's information code in the Universe.
It is important to realize that the creation of a strong AI does not necessarily require the understanding of how the natural intelligence works, just as the development of a rocket does not necessarily require understanding how a bird flies. Such an AI will certainly be created, sooner or later, in one way or another, and perhaps even in several different ways.
Most experts identify the following fundamental problems that need to be solved before a general or strong AI can be created:
Few-shot learning: systems need to be developed that can learn with the use of a small amount of materials, in contrast to the current deep-learning systems, which require massive amounts of specifically prepared learning materials.
Strong generalization: creating problem recognition technologies allowing for recognizing objects in situations that differ from those in which they were encountered in the learning materials.
Generative learning models: developing learning technologies in which the objects to be memorized are not the features of the object to be recognised, but rather the principles of its formation. This would help in addressing the more profound characteristics of objects, providing for faster learning and stronger generalization.
Structured prediction and learning: developing learning technologies based on the representation of learning objects as multi-layered hierarchical structures, with lower-level elements defining higher level ones. This could prove an alternative solution to the problems of fast learning and strong generalization.
Solving the problem of catastrophic forgetting, which is pertinent to the majority of existing systems: a system originally trained with the use of one class of object and then additionally trained to recognize a new class of objects loses the ability to recognize objects of the original class.
Achieving an incremental learning ability, which implies a system's ability to gradually accumulate knowledge and perfect its skills without losing the previously obtained knowledge, but rather obtaining new knowledge, with regard to systems intended for interaction in natural languages. Ideally, such a system should pass the so-called Baby Turing Test by demonstrating its ability to gradually master a language from the baby level to the adult level.
Solving the consciousness problem, i.e. coming up with a proven working model for conscious behaviour that ensures effective prediction and deliberate behaviour through the formation of an "internal worldview," which could be used for seeking optimum behavioural strategies to achieve goals without actually interacting with the real world. This would significantly improve security and the testing of hypotheses while increasing the speed and energy efficiency of such checks, thus enabling a live or artificial system to learn independently within the "virtual reality" of its own consciousness. There are two applied sides to solving the consciousness problem. On the one hand, creating conscious AI systems would increase their efficiency dramatically. On the other hand, such systems would come with both additional risks and ethical problems, seeing as they could, at some point, be equated to the level of self-awareness of human beings, with the ensuing legal consequences.
Potential AI-Related Threats
Even the emergence of autonomous or adaptive AI systems, let alone general or strong AI, is associated with several threats of varying degrees of severity that are relevant today.
The first threat to humans may not necessarily be presented by a strong, general, human-level or super-human AI, as it would be enough to have an autonomous system capable of processing massive amounts of data at high speeds. Such a system could be used as the basis for so-called lethal autonomous weapons systems (LAWS), the simplest example being drone assassins (3D-printed in large batches or in small numbers).
Second, a threat could be posed by a state (a potential adversary) gaining access to weapons system based on more adaptive, autonomous and general AI with improved reaction times and better predictive ability.
Third, a threat for the entire world would be a situation based on the previous threat, in which several states would enter a new round of the arms race, perfecting the intelligence levels of autonomous weapon systems, as Stanislaw Lem predicted several decades ago.
Fourth, a threat to any party would be presented by any intellectual system (not necessarily a combat system, but one that could have industrial or domestic applications too) with enough autonomy and adaptivity to be capable not only of deliberate activity, but also of autonomous conscious target-setting, which could run counter to the individual and collective goals of humans. Such a system would have far more opportunities to achieve these goals due to its higher operating speeds, greater information processing performance and better predictive ability. Unfortunately, humanity has not yet fully researched or even grasped the scale of this particular threat.
Fifth, society is facing a threat in the form of the transition to a new level in the development of production relations in the capitalist (or totalitarian) society, in which a minority comes to control material production and excludes an overwhelming majority of the population from this sector thanks to ever-growing automation. This may result in greater social stratification, the reduced effectiveness of "social elevators" and an increase in the numbers of people made redundant, with adverse social consequences.
Finally, another potential threat to humanity in general is the increasing autonomy of global data processing, information distribution and decision-making systems growing, since information distribution speeds within such systems, and the scale of their interactions, could result in social phenomena that cannot be predicted based on prior experience and the existing models. For example, the social credit system currently being introduced in China is a unique experiment of truly civilizational scale that could have unpredictable consequences.
The problems of controlling artificial intelligence systems are currently associated, among other things, with the closed nature of the existing applications, which are based on "deep neural networks." Such applications do not make it possible to validate the correctness of decisions prior to implementation, nor do they allow for an analysis of the solution provided by the machine after the fact. This phenomenon is being addressed by the new science, which explores explainable artificial intelligence (XAI). The process is aided by a renewed interest in integrating the associative (neural) and symbolic (logic-based) approaches to the problem.
Ways to Counter the Threats
It appears absolutely necessary to take the following measures in order to prevent catastrophic scenarios associated with the further development and application of AI technologies.
An international ban on LAWS, as well as the development and introduction of international measures to enforce such a ban.
Governmental backing for research into the aforementioned problems (into "explainable AI " in particular), the integration of different approaches, and studying the principles of creating target-setting mechanisms for the purpose of developing effective programming and control tools for intellectual systems. Such programming should be based on values rather than rules, and it is targets that need to be controlled, not actions.
Democratizing access to AI technologies and methods, including through re-investing profits from the introduction of intellectual systems into the mass teaching of computing and cognitive technologies, as well as creating open-source AI solutions and devising measures to stimulate existing "closed" AI systems to open their source codes. For example, the Aigents project is aimed at creating AI personal agents for mass users that would operate autonomously and be immune to centralized manipulations.
Intergovernmental regulation of the openness of AI algorithms, operating protocols for data processing and decision-making systems, including the possibility of independent audits by international structures, national agencies and individuals. One initiative in this sense is to create the SingularityNET open-source platform and ecosystem for AI applications.
First published in our partner RIAC
Technologies That Are The Future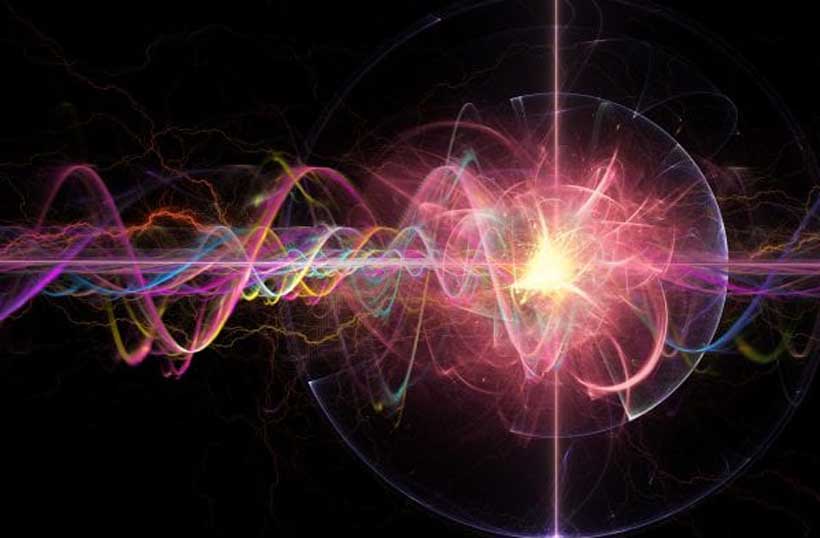 Innovation is the introduction of something new. As we are in this progressing age, one can observe changes in the surroundings within seconds. To cater for this, technological advancements and new innovations with better features are the need of the hour. Futurists of the 1950s or so predicted that by 2000s, we will have flying cars and airborne robots. While the forecasters had their timing wrong, but their foresighted technology was right. Today we are at the brink of manufacturing self-driving cars and robot assistants.
Among these, another important innovation that will go mainstream is the 'Voice Assistants'. In about four to five years, every home is expected to have a voice assistant like Amazon Echo or Apple Homepod. This is all thanks to the power of artificial intelligence that we are able to develop something like this. Voice assistants are making a vital change in markets all around the world and some scientists believe that in the near future, people will be communicating through voice rather than text. This will save time which can be used in completing other tasks.
Another emerging technology is the technique of 'Reversing Paralysis'. Researchers have begun using brain-reading technology which helps the people with paralysis to move their limbs again. This is done by placing an electronic implant in the brain which is connected to electrical stimulators located on the body to create a 'neural bypass'. Although the progress in implementing this technology is slow but this technology is also being tested for people with other diseases like arthritis. These innovations with new advances would allow patients to regain control of their bodies.
The wait for 'Quantum Computers' is ending soon. A computer that can accelerate pharmaceutical research, compute equations that are hard to fathom right now or rewrite encryptions. Quantum computers have more qubits, the basic unit of quantum information. Qubits need ideal conditions to function properly, but new technology reduces the computational capability needed to correct errors caused by physical intrusions. These computers will be in the commercial market for common use by anyone in a few years.
The next on list are the 'Hot Solar Cells'. Solar panels are more efficient today than their previous versions, but they still absorb only a fraction of sunlight. To solve this problem, hot solar cells are introduced which convert the sunlight into heat and then back to light. So, what happens is an 'absorber-emitter' absorbs the sunlight then converts it to heat and funnels it to solar cells. This system could even allow energy to be stored for later use. This system could deliver continuous power even when the sun is not shining.
'Botnets' is the real game changer in the list. As we are living in the age of smart phones, laptops, internet, media, etc. we do not entirely realize the importance of cyberattacks. Botnets are centralized systems that gain control of internet connected devices to launch cyberattacks. The situation is getting worse day by day with so many devices that have little to no cybersecurity measures. Botnets can evade spam filters, create click fraud, and launch denial-of-service attacks. Once a botnet is spotted, its command and control center can be attacked and rendered ineffective. In the coming years, botnet trends favor the attacker, and more botnet attacks will be coming for internet users.
A world where genetic diseases like Huntington's and cystic fibrosis are defeated is something, we all wish for. Well, thanks to 'Crispr', genetic diseases may be eliminated. CRISPR Cas-9 is an abbreviation for 'Clustered Regularly Interspaced Short Palindromic Repeats'. It is a gene-splicing technology which is capable of finding and removing mutated sections of DNA. Once it is removed, crispr can replace the mutated ones with non-mutated variants. In conclusion, crispr has the ability to permanently remove certain types of genetic diseases from blood lines. It is already being used to eliminate cancer cells in some patients and may as well be able to cure genetically caused blindness as well in the near future.
Practice makes a man perfect but you never know the advancements in the technology might make the robots perfect too. 'Reinforcement Learning' is a new technique which helps artificial intelligence (AI) to solve problems it has never seen before. This concepts is connected with a large neural network which is trained to recognize patterns in data. The computer learns which information is correct and which is not and continuously improves itself. A computer using this technology can beat one of the best players in the world. Reinforcement learning might be moving towards its most vital tests soon with its use in self-driving cars and other technologies.
Another new technology in the market is the 'Gene Therapy'. It is for hereditary diseases and is available in Europe market and will soon be launched in the United States. The success of these gene therapies increased phenomenally when scientists started to use viruses that are more efficient at transporting new genetic materials. Gene therapies can even treat the diseases which involve multiple genes. This kind of treatment might seem rare now but will be more common in the blink of an eye.
At one point last year, Bitcoin was worth more than $19,000 per coin but recently the value of cryptocurrency has decreased still a single coin is worth thousands of dollars. Cryptocurrency has stirred up controversy around the world but it is steadily becoming mainstream. Platforms like TrustToken and HybridBlock are poised to connect the global trading power of blockchains with real world assetd and are designed to give crypto enthusiasts greater access to silo trading markets which help to expand the industry to a new wave of crypto enthusiasts. As a result, sellers can make illiquid assets liquid, and buyers can have control of a vast portfolio of assets. By giving access to mobile friendly products like easy to use applications, these platforms are providing the market with a new form of crypto education and the tools to execute crypto trades.
Last but not the least on the list is the 'Artificial Intelligence and Automation'. Some of the world's most famous brands are majorly turning to automation in order to serve their customers better and become more affordable by reducing the costs. Big box retailers utilize automated warehouses to sort and ship products, while social media networks use automation to moderate comments and credit card companies use automation to detect fraud and theft. The implications here are massive because a new artificial intelligence economy incorporating the decentralized blockchain AI, can change the way businesses operate and run around the world.
Indeed, it is just a matter of time before everything goes to the market. We are moving to a time where everything is just a click away. New innovations are coming daily, changes are being made within minutes. In fact, as we speak, we might be unaware but there might be some company in the world working at this hour to bring a change to your smartphone but there is nothing we can do about it. We just have to hang in there and go with the flow.
What is a 'vaccine passport' and will you need one the next time you travel?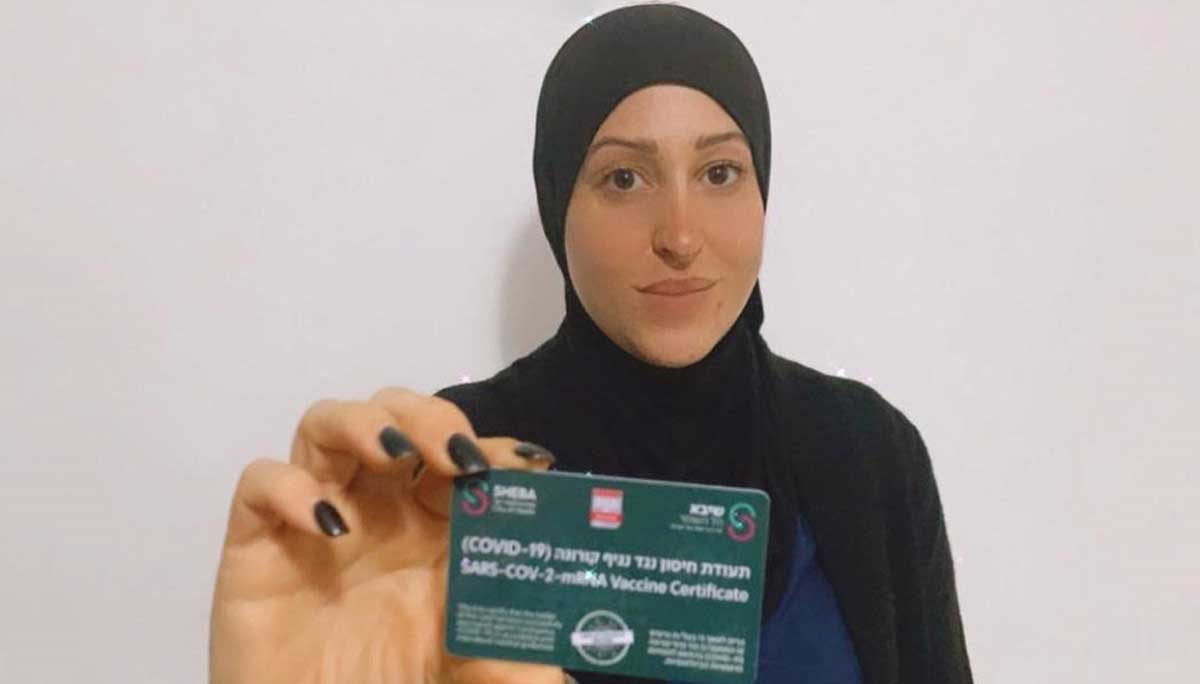 Is the idea of a vaccine passport entirely new?

The concept of a passport to allow for cross border travel is something that we've been working on with the Common Trust Network for many months. The focus has been first on diagnostics. That's where we worked with an organization called "The Commons Project" to develop the "Common Trust Framework". This is a set of registries of trusted data sources, a registry of labs accredited to run tests and a registry of up-to-date border crossing regulations.

The set of registries can be used to generate certificates of compliance to prevailing border-crossing regulations as defined by governments. There are different tools to generate the certificates, and the diversity of their authentication solutions and the way they protect data privacy is quite remarkable.

We at the Forum have no preference when it comes to who is running the certification algorithm, we simply want to promote a unique set of registries to avoid unnecessary replication efforts. This is where we support the Common Trust Framework. For instance, the Common Pass is one authentication solution – but there are others, for example developed by Abbott, AOK, SICPA (Certus), IBM and others.

How does the system work and how could it be applied to vaccines?

The Common Trust Network, supported by the Forum, is combining the set of registries that are going to enrol all participating labs. Separately from that, it provides an up-to-date database of all prevailing border entry rules (which fluctuate and differ from country to country).

Combining these two datasets provides a QR code that border entry authorities can trust. It doesn't reveal any personal health data – it tells you about compliance of results versus border entry requirements for a particular country. So, if your border control rules say that you need to take a test of a certain nature within 72 hours prior to arrival, the tool will confirm whether the traveller has taken that corresponding test in a trusted laboratory, and the test was indeed performed less than three days prior to landing.

The purpose is to create a common good that many authentication providers can use and to provide anyone, in a very agnostic fashion, with access to those registries.

What is the WHO's role?

There is currently an effort at the WHO to create standards that would process data on the types of vaccinations, how these are channelled into health and healthcare systems registries, the use cases – beyond the management of vaccination campaigns – include border control but also possibly in the future access to stadia or large events. By establishing in a truly ethical fashion harmonized standards, we can avoid a scenario whereby you create two classes of citizens – those who have been vaccinated and those who have not.

So rather than building a set of rules that would be left to the interpretation of member states or private-sector operators like cruises, airlines or conveners of gatherings, we support the WHO's effort to create a standard for member states for requesting vaccinations and how it would permit the various kinds of use cases.

It is important that we rely on the normative body (the WHO) to create the vaccine credential requirements. The Forum is involved in the WHO taskforce to reflect on those standards and think about how they would be used. The WHO's goal is to deploy standards and recommendations by mid-March 2021, and the hope is that they will be more harmonized between member states than they have been to date in the field of diagnostics.

What about the private sector and separate initiatives?

When registry frameworks are being developed for authentication tools providers, they should at a minimum feed as experiments into the standardization efforts being driven by WHO, knowing that the final guidance from the only normative body with an official UN mandate may in turn force those providers to revise their own frameworks. We certainly support this type of interaction, as public- and private-sector collaboration is key to overcoming the global challenge posed by COVID-19.

What more needs to be done to ensure equitable distribution of vaccines?

As the WHO has warned, vaccine nationalism – or a hoarding and "me-first" approach to vaccine deployment – risks leaving "the world's poorest and most vulnerable at risk."
COVAX, supported by the World Economic Forum, is coordinated by the World Health Organization in partnership with GAVI, the Vaccine Alliance; CEPI, the Centre for Epidemics Preparedness Innovations and others. So far, 190 economies have signed up.
The Access to COVID-19 Tools Accelerator (ACT-Accelerator) is another partnership, with universal access and equity at its core, that has been successfully promoting global collaboration to accelerate the development, production and equitable access to COVID-19 tests, treatments and vaccines. The World Economic Forum is a member of the ACT-Accelerator's Facilitation Council (governing body).
Iran among five pioneers of nanotechnology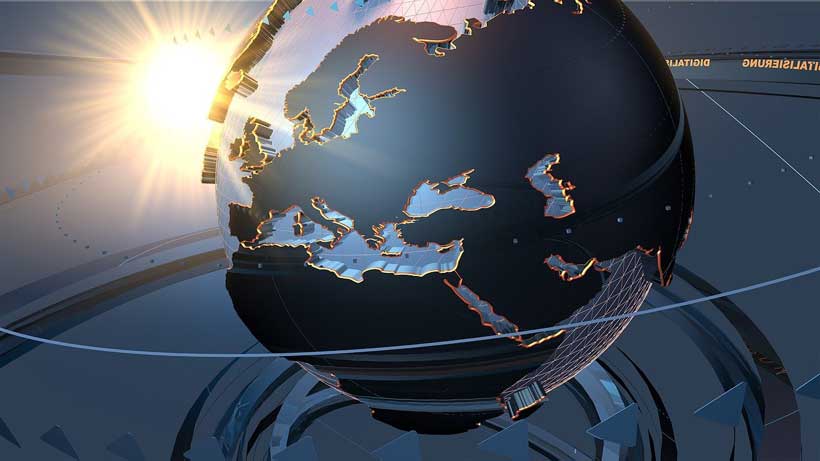 Prioritizing nanotechnology in Iran has led to this country's steady placement among the five pioneers of the nanotechnology field in recent years, and approximately 20 percent of all articles provided by Iranian researchers in 2020 are relative to this area of technology.
Iran has been introduced as the 4th leading country in the world in the field of nanotechnology, publishing 11,546 scientific articles in 2020.
The country held a 6 percent share of the world's total nanotechnology articles, according to StatNano's monthly evaluation accomplished in WoS databases.
There are 227 companies in Iran registered in the WoS databases, manufacturing 419 products, mainly in the fields of construction, textile, medicine, home appliances, automotive, and food.
According to the data, 31 Iranian universities and research centers published more than 50 nano-articles in the last year.
In line with China's trend in the past few years, this country is placed in the first stage with 78,000 nano-articles (more than 40 percent of all nano-articles in 2020), and the U.S. is at the next stage with 24,425 papers. These countries have published nearly half of the whole world's nano-articles.
In the following, India with 9 percent, Iran with 6 percent, and South Korea and Germany with 5 percent are the other head publishers, respectively.
Almost 9 percent of the whole scientific publications of 2020, indexed in the Web of Science database, have been relevant to nanotechnology.
There have been 191,304 nano-articles indexed in WoS that had to have a 9 percent growth compared to last year. The mentioned articles are 8.8 percent of the whole produced papers in 2020.
Iran ranked 43rd among the 100 most vibrant clusters of science and technology (S&T) worldwide for the third consecutive year, according to the Global Innovation Index (GII) 2020 report.
The country experienced a three-level improvement compared to 2019.
Iran's share of the world's top scientific articles is 3 percent, Gholam Hossein Rahimi She'erbaf, the deputy science minister, has announced.
The country's share in the whole publications worldwide is 2 percent, he noted, highlighting, for the first three consecutive years, Iran has been ranked first in terms of quantity and quality of articles among Islamic countries.
Sourena Sattari, vice president for science and technology has said that Iran is playing the leading role in the region in the fields of fintech, ICT, stem cell, aerospace, and is unrivaled in artificial intelligence.
From our partner Tehran Times