Unquenchable Thirst to Learning; The Main Reason for Hazaras' Communities Transformation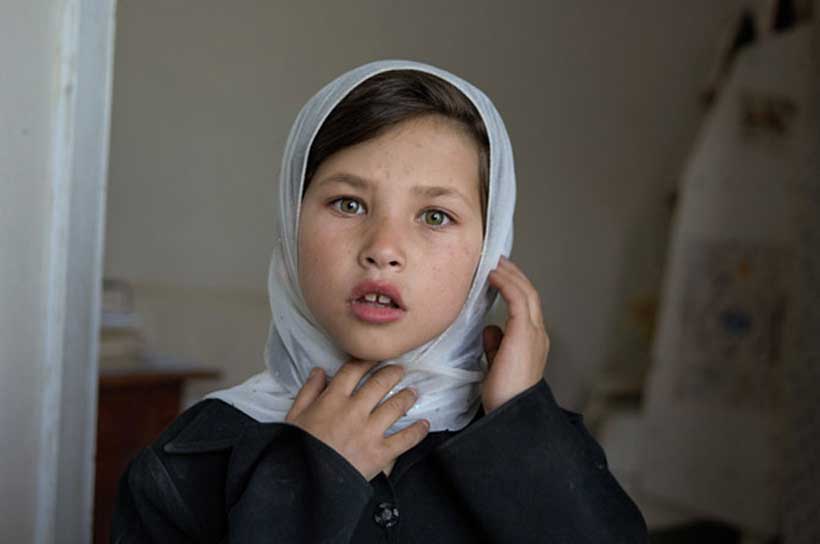 With the fall of the Taliban regime, a golden opportunity was provided to all Afghan people and, above all, for the Hazaras. In fact, they were reborn and rescued from the massacres and genocides of the Taliban, a group of ethnic-religious fanatics and anti-Hazaras. With the Taliban's dominance in Afghanistan, the Hazaras either have been forced to abandon Afghanistan or have been killed in hundreds and thousands across Afghanistan. But soon after the toppling of Taliban regime by the US in 2001, thousands of Hazara families who had migrated from Afghanistan during the Taliban rule to neighboring countries like Iran and Pakistan returned to Afghanistan.Hazaras who had migrated to neighboring countries gained opportunities for obtaining education and economic development. So, they returned to Afghanistan in hopes of building a new life and taking an active role in the political and reconstruction process.
Historically, Hazara communities have for centuries been sidelined in Afghanistan. They have been viewed as the dregs of society and have always been suppressed by the Afghan rulers. They have been bought and sold as slaves among other communities. They were subject to genocide during King Abdul Rahman tenure (1880-1901) and later during the Taliban rule (1996-2001). But the situation has changed fundamentally since the fall of the Talibanson September 11, 2001. Upon the collapse of Taliban regime, Hazara communities were the first communities who put down their arms and instead picked up the pens.As Hazaras were deprived of gaining education for centuries, they chose to school their progenies as a priority. The families and communities' elders understood that the only way to bring sustainable and dynamic changes in their communities wasto educate their children.
Since then around hundreds of schools have been built in Hazara communities without the support of the state and the global community but the by the financial support of communities themselves. The same story applies with the establishment of English Language and Kankor Examination (Kankor is a national university entrance test in Afghanistan) preparation centers in Hazara communities. Most of these centers are set up solely for the development of education. The founders of these centers rarely greet for financial purposes. Often, they work to serve the people and save children from ignorance and illiteracy because they know that gaining education opens the way to a better life and brighter future for the entire communities. This is how girls, boys, men, and women – all rushed toward schools and education centers in Hazara communities upon the collapse of the Taliban's government.
Hazara communities began their path to cultural and social transformation while the Pashtun Taliban were burning and have been still burning schools in the Pashtun areas.On the contrary, in Bamiyan where mainly Hazaras are living, girls' enrollment in schools increased up to 22 percent only within two years (2008-2010). The number of students in Daikundi, another province where mainly Hazaras are residing, grew by almost 40 percent during the same years with girls accounting for 43 percent of the students. A large number of Hazara girls from Bamyan and Daikundi provinces could enter Afghanistan's higher education institutions via participating in Kankor Examination in 2008 which was more than 10 provinces of Pashtun areas. Education was the most important arena that gradually led to the formation of structural transformation in Hazara families.
Indeed, the sweetest fruit of the transformation of Hazara communities is women's freedom. Nowadays, women's freedom is higher among the Hazara communities than other ethnic groups, and there is less opposition to girls' education. According to the New York Times, in a country like Afghanistan, where the literacy rate among women is very low, it is higher among women of the new generation of the Hazaras. Over the past years, literacy has been accelerating among the Hazaras girls.
Along with this cultural growth, social relationships have also been a positive development among them due to Hazara families' investment in education. Even the family system has been redefined and modernized in the Hazara communities. For instance, nowadays the presence of Hazara girls graduated from college, is on the increase in public places, offices, and institutions. Likewise, girls' enrollment in security forces is higher among the Hazara communities while the presence of girls from other tribes in national police and security forces is diminishing. Girls among the many Hazara families have the right to choose their future spouses. Families consider girls' education with the same view as the right to educate their sons.The pioneering role of Hazara girls and women in most areas of social affairs represents a profound social transformation among the Hazara communities. This metamorphosis is also seen in reducing the rate of violence against women in Hazara communities.
The transformation of Hazara communities manifested itself not only in cultural and social spheres but also in the political form. In the last two Presidential and parliamentary elections in Afghanistan, more than 35 percent of the female vote was from the Hazara regions. Afghanistan's first female governor and first female mayor were Hazara women. For instance, the current governor of Daykundi province is a Hazara woman, and Bamiyan has previously had a female Hazara governor too. In fact, all these substantial changes were stemmed from paying huge attention to education by families and the avoidance of violence against women.
Hazaras in Afghanistan reached a dramatic growth and cultural glory within a short time. This vibrant growth within at least 18 years has been astonishing for many other tribes. Especially since this cultural and social transformation has taken place in a spontaneous way. And, no government agencies or non-governmental institutions have spent a considerable capital for transforming the Hazara communities.
This transformation besides liberating Hazara communities from rigid traditions and customs, it also caught the attention of many hardliners and fundamentalist who cannot tolerate the transformation of tribal lives in Afghanistan. As political and educational experts argue that the main reason that Taliban groups and ISIS target schools, educational centers, civic gatherings, and sports clubs in Hazara communities is to prevent them from obtaining the soft power – education. These places are the main sources of hopes and dreams for Hazara communities because a bright future and a sustainable economic development and tangible social and cultural transformation begin from these places. Therefore, Taliban and ISIS who are the extreme enemies of girls' education, democracy, human rights, and cultural transformations are targeting these soft power generation bases among the Hazara communities.
Currently, Hazara communities have more problems than other communities. These problems include a shortage of electricity, inadequate state schools, lack of transportations, poverty, increasing the onslaughts of Taliban groups and ISIS on Hazara communities. As recently the Taliban groups attacked on Malistan, Urzgan Khas, and Jaghori districts where mainly Hazara communities are living. As a result of the Taliban attacks, thousands of families fled their homes and escaped to other neighboring provinces. The reports demonstrate that hundreds of persons have been killed and beheaded by the Taliban groups in these districts. The insurgents' attacks on Hazaras communities not only lead to internal displacement but also force them to leave Afghanistan for other countries as they did during the Taliban era. The migration of Hazara elites, professionals, and young generations to European countries and Australia is dramatically increasing in recent years.
To sum up, despite the above challenges the morale and spirit of fight in Hazara communities against traditions and norms that impede them from improving are growing every day. Because Hazara communities ultimately have come to a practical and tangible conclusion that their historical suffering, social humiliation, economic poverty,and political deprivation have a rootedness in the poverty of literacy. Hence, they value education for their children more than anything else. They have understood well Nelson Mandela's saying, "Education is the most powerful weapon we can use to change the world."
Accusations to Acknowledgement: The Battle of Article 63 A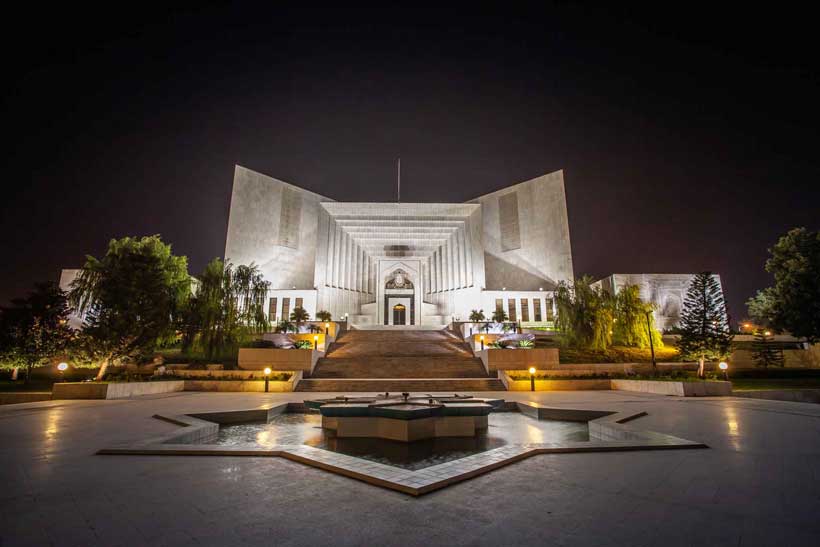 The weather is heating up. As the May is ending, Political temperatures are soaring. The fate regarding the country's political and economic stability will be measured in the upcoming days. Earlier, PDM built momentum by taking on institutions. Maryam Nawaz raised the temperature by targeting key personalities and institutions. Allegations were bursting against the institutions in all dimensions. Today, we witness reversal of roles. Accusations have been outflowing in every Jalsa by PTI. But now suddenly, the "accusations" turned into "acknowledgment". "Complaints" started transforming into "Compliments". Is it the change of narrative? Is it another U-turn? Or is it the restoration of confidence in the institutions? Where will this chaos end?
The Supreme Court's "decision" or as they say "opinion" or "binding" on Article 63 A has raised some pertinent questions on the status of CM Punjab election? In the interpretation of Article 63 A of the constitution, the Supreme court categorically condemns the practice of horse trading by calling it "a cancer afflicting the body politic". Supreme Court in its decision of 3-2 rejected the vote count of these dissident members against the party directives. So the future of the Chief Executive of Punjab is now under threat because it is contrary to what happened in National Assembly. The political instability continues and the situation is messy.
In light of this verdict, Hamza has a support of 172 MPAs in Punjab assembly but at the same time, he also has 4 dissenting members which draws the figure to 168. Now further moving ahead, PTI and alliance also has a collective figure of 168 votes minus 21 dissenting members. The situation here in Punjab is way too complex now. A support of 186 members is required for a clear majority in Punjab assembly to formulate a government. This current Punjab government can either fall through a governor led vote of no confidence or a Supreme court order. The governor even has a right to dissolve the assembly with his discretionary powers according to Article 112 (2) of the constitution. Supreme Court has already made its decision on cross voting against Party fiat. Now legal experts are interpreting the decision in their own dictionaries. What will happen in Punjab? What will happen on the federal level? Will there be an election call? If so, what will be the care taker setup? Will there be a fresh mandate? Who will make the hard economic decisions? Lot needs to be answered in these crucial times.
From "My judges disappointed me" to "Thankyou Supreme Court", a lot has happened and a lot is ready to take place. Islamabad is full of gossips, interpretations, whispers and predictions these days. There is something seething under this political turmoil. The Red zone is under a lot of pressure whether politically or economically. Pre – Elections, Elections and then Post elections, we have a lot of consequences of a lot of hard decisions. But hard decisions need to be taken. Question is who is ready to make the hard choices? Be Afraid!!
The sizzling "Political Matrix"; What will happen now?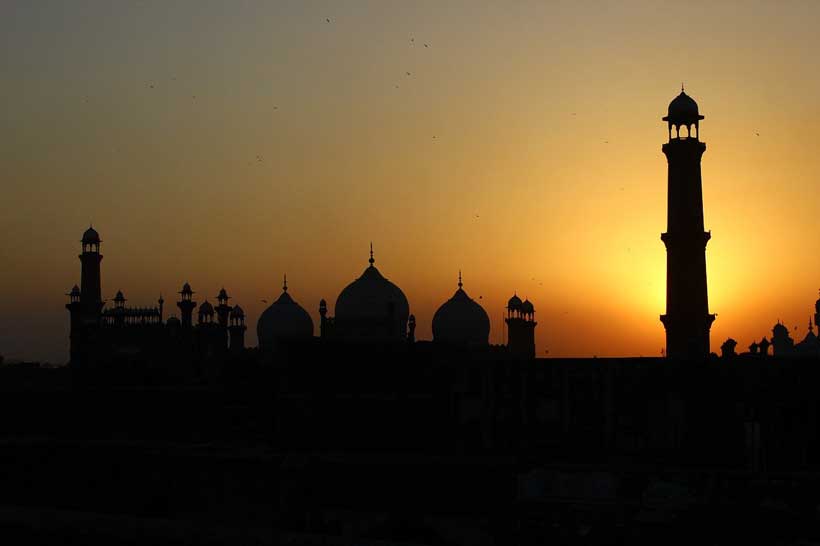 Politics in Pakistan is unfortunately leaving scars that will fade away not that easily. Islamabad today is wrapped in thick political clouds since past few weeks. These last few weeks have altered all assumptions and calculations in the national political matrix. While the political landscape today is sizzling with intensity, aggression and strain the economy is shattering every day. Who is to blame for? What will happen now? And will sanity prevail?
The entire edifice of the "conspiracy mantra" which even made PTI commit violation of the constitution stands demolished today. It was one of the worst advices Imran khan could ever get from his party among the list of many others. Sadly he made his entire politics captive to this conspiracy myth. But today no one questions them on the impact it had on our foreign policy. US today feels betrayed, Saudis not ready to give aid, Chinese worried about their stakes and it continues. So diplomatically this conspiracy mantra has damaged Pakistan like anything.
Imran Khan's followers see nothing wrong in what he says and what he does. They absolutely reject all the facts, all the logics and embrace the rhetoric which is fuelling more today with a greater intensity. Imran khan is leading this campaign more aggressively. Khan very well knows that bringing large crowds to Islamabad will have an impact only if there is some kind of aggression. The leaders on different occasions already hinted towards an aggressive March. He very well realizes that the figure of 2.5 Million is unrealistic but keeping in view the size of Islamabad, 0.1 Million crowd will even be perceived as a bigger crowd. So can he force the early elections at this stage? How will the government react to it? For instance let's accept this narrative that the pressure of crowd aids PTI in getting an early election call and PTI wins it. So now what next? How will you deal with the mighty US? The economy is already sinking. You need aid to feed it but no one is providing you that. Then how will you stop dollar from going above 200? How will you provide relief from the soaring fuel prices when you won't have money for a subsidy even? Forget about one lakh jobs and 50 lakh houses.
From the past few weeks we haven't heard any PTI leader telling any economic plan or any diplomatic plan to revive relations. How will you deal with the IFI's, World Bank & IMF when they're all US controlled and as per your narrative you won't accept "Amreeka ki Ghulami" or USA's dictatorship.
So now what options the present regime has? The government would of course like to stop this building dangerous momentum of "Azadi March". They would not like any big clash in Islamabad which results in bigger mess and chaos. The PDM government also has a much bigger fish to deal with, the same sinking economy. They came into power with this narrative to fix economy as former Premiere was unable to do it. The key cabinet members made more than two different official visits. The instructions are coming from London today as a decisive power so who will run the government? Who will run the system? Will the IMF aid? What will be the upcoming budget about? This upcoming budget is a bigger risk for this government along with an already announced to Long march call. Khan has already played a dangerous narrative especially with the blame of another conspiracy being made about his Life.
The stakes, the narrative and the politics of every party is at risk today. But above that, Pakistan is at risk. The dread is in the air. The end of May will be heated ferociously in Islamabad, whether politically or meteorologically.
Sri Lankan economic crisis and the China factor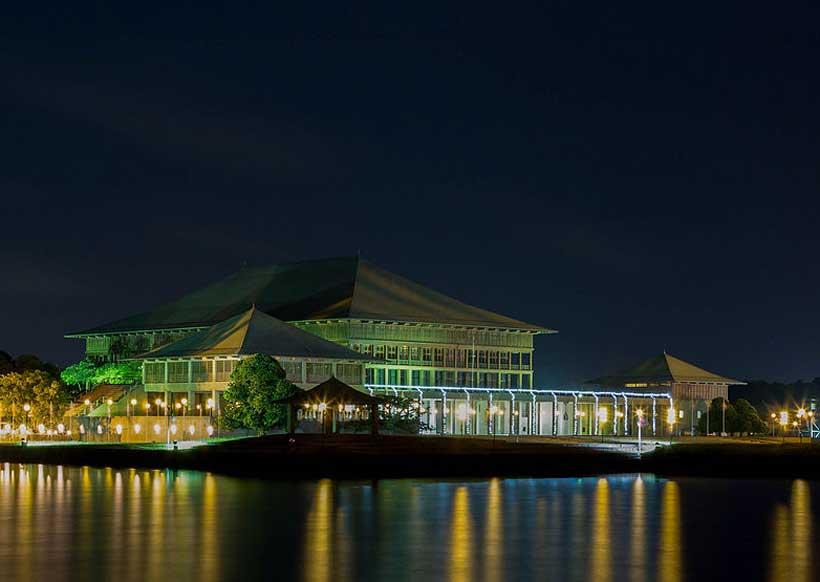 After the resignation of Mahinda Rajapaksa, Ranil Wickremesinghe, who is the sole member of the United National Party (UNP), was sworn in as Sri Lankan Prime Minister on Thursday, May 12, 2022. Wickremesinghe will be holding the position of Sri Lankan PM for the sixth time. While the new Sri Lankan PM is a seasoned administrator, the task of restoring even a modicum of normalcy to the island nation's economy, which is currently facing its worst economic crisis since its independence in 1948 seems to be a Herculean task (Wickremesinghe has clearly indicated, that his first task will be ensuring the supply of electricity, diesel and petrol to the people).
The grave economic crisis, which has resulted in acute shortage of food and essential commodities have brought ordinary people on the roads and demonstrations have resulted in violence and loss of lives (the Sri Lankan President had to declare a state of emergency twice first last month and then earlier this month). There had been a growing clamor for the resignation by President Gottabaya Rajapaksa but Wickremesinghe was sworn in after the exit of Mahinda Rajapaksa (protests have been carrying on even after the swearing in of Wickremesinghe)
During his previous tenure, Wickremesinghe had tried to reduce Sri Lanka's dependence upon China, and in his current tenure he will be compelled to do the same. He had also been critical of the previous government for not approaching the IMF for assistance (Wickremesinghe has been repeatedly accused of being pro-west and having neoliberal leanings by many of his political opponents).
It would be pertinent to point out, that the PM had also batted for a coordinated regional response, by SAARC vis-à-vis the covid19 pandemic. The new Sri Lankan PM has also been an ardent advocate of improving ties with India.
While it is true, that Sri Lanka finds itself in the current situation due to economic mismanagement and excessive dependence upon the tourism sector (which faced a severe setback as a result of covid 19), it is tough to overlook the level of debts piled vis-à-vis China, and the fact that the Island nation was following China's model of economic growth with a focus on big ticket infrastructure projects.
Another South Asian nation — Pakistan which witnessed a change last month where Shehbaz Sharif took over as Prime Minister, replacing Imran Khan, also faces daunting economic challenges. Pakistan's foreign exchange reserves were estimated to be a little over $ 10 billion on May 6, 2022 and the Pakistani Rupee fell to its all time low versus the US Dollar on Thursday, May 12, 2022. Shehbaz Sharif ever since taking over as PM has repeatedly reiterated the importance of Pakistan's ties with China and the Foreign Minister Bilawal Bhutto in a conversation with his Chinese counterpart alluded to the same, with Pakistan's Foreign office in a statement released after the conversation between Bhutto and Wang Yi said:
"underscored his determination to inject fresh momentum in the bilateral strategic cooperative partnership and add new avenues to practical cooperation".
Yet, China has categorically said that it will not provide any financial assistance until Pakistan resumes the IMF aid program. Pakistan has been compelled to look at other alternatives such as Saudi Arabia and UAE, which have also said that without the revival of the IMF program aid will not be possible. Only recently, Chinese power companies functioning under the umbrella of the China Pakistan Economic corridor (CPEC) have threatened to shut down their operations if their dues (to the tune of 1.59 billion USD) are not cleared. China had also reacted very strongly to the terror attack on Karachi University in which three Chinese teachers lost their lives, this is the second such attack after 2021. China in recent years had also indicated to Pakistan, that it was not happy with the progress of the China Pakistan Economic (CPEC) project. The current government in Pakistan has repeatedly pointed to this fact.
One point which is abundantly clear from the economic crisis in Sri Lanka as well as the challenges which Pakistan is facing is that excessive dependence upon China has disastrous consequences in the long run. If one were to look at the case of South Asia, Bangladesh has been astute by not being excessively dependent upon China – it has maintained robust economic relations with India and Japan. Given the changing economic situation it is becoming increasingly important for developing countries, especially in South Asia, to join hands to confront the mounting challenges posed by excessive dependency upon China. US, Japan and western multilateral bodies and financial institutions need to find common ground and provide developing countries with an alternative economic narrative. It is also time for India along with other countries in the South Asian region to find common ground and focus on robust economic cooperation.