Major progress on forced labour and child labour in Uzbekistan cotton fields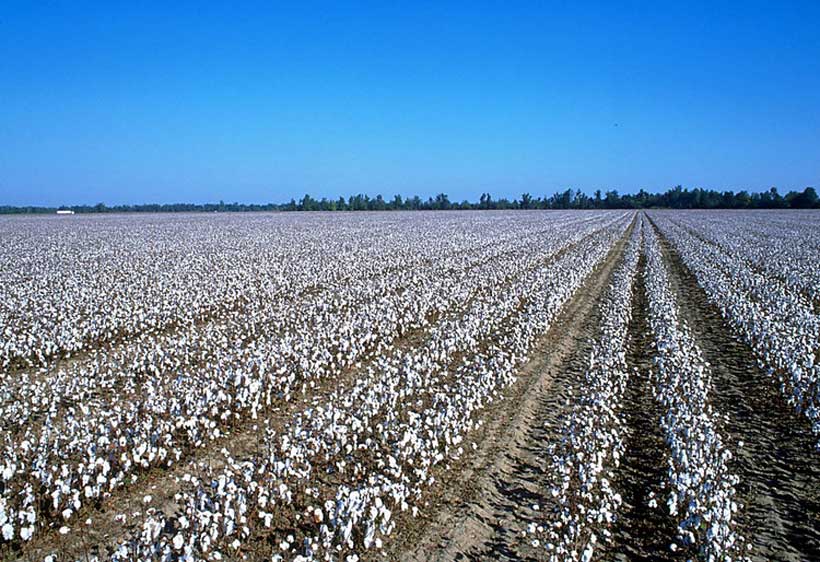 Most forced labour has been eliminated from Uzbekistan's cotton fields, say monitors from the International Labour Organization (ILO).
Ninety-three per cent of those involved in the 2018 cotton harvest worked voluntarily, The systematic recruitment of students, teachers, doctors and nurses has ended.
However, according to the monitors, the recruitment of staff from state institutions, agencies and enterprises still occurs in some places.
Child labour, which was previously a serious problem during harvest time, is no longer a major concern.
"In many ways, the 2018 cotton harvest was a real test for Uzbekistan," said Beate Andrees, Chief of the ILO's Fundamental Principles and Rights at Work Branch. "A year ago at the United Nations General Assembly in New York, President Mirziyoyev committed his government to working with the ILO and the World Bank to eradicate child and forced labour in the harvest. This political commitment was followed by a number of structural changes and reforms in recruitment practices. The ILO monitors have observed that these measures are working and people on the ground can feel a real difference."
The cotton harvest in Uzbekistan is the world's largest recruitment operation, with some 2.6 million people temporarily picking cotton every year. The land allocated for cotton growing has been reduced but the crop still provides an important source of income, especially for women in rural areas.
Third-Party Monitoring
The ILO has been monitoring the cotton harvest for child labour since 2013, through an agreement with the Uzbek government, employers and trade unions. In 2015, as part of an agreement with the World Bank, it began monitoring the use of forced and child labour during the harvest.
ILO experts carried out 11,000 unaccompanied and unannounced interviews with cotton pickers and others involved in the harvest in all provinces of the country, to create a picture of the situation on the ground.
This year human rights activists were involved in a number of field interviews, awareness raising activities and reviews of cases gathered through a government hotline set up to hear complaints and questions.
No government representatives were involved in the monitoring. Moreover, to ensure the highest possible level of integrity, GPS coordinates were generated randomly and only given to the international ILO experts just before their departure to the next destination.
While the overwhelming majority of cotton pickers worked voluntarily in 2018, some pickers from state institutions, enterprises and agencies reported that they would have preferred not to have participated in the harvest but did not want trouble from their employer. Others in this category reported that they picked cotton voluntarily because of improved rates and bonuses.
Government reforms
As part of a number of reforms, the Uzbek government increased wages and introduced a differentiated pay scale so that pickers are paid more per kilogramme of cotton towards the end of the harvest, when conditions are less favorable and there is less cotton to pick. The wage structure was further refined in 2018 to encourage mobility by rewarding those who were willing to pick in less densely populated districts with lower yields.
The government hotlines dealt with more than 2,500 cases in 2018. In a number of cases local hokims (mayors) and heads of institutions were disciplined for violating people's labour rights. The disciplinary action included dismissals, demotions and fines. Uzbekistan has begun processing raw cotton and is positioning itself as a manufacturer of textiles and garments.
"These are positive developments" said Beate Andrees, "Establishing full-time, decent jobs in manufacturing would certainly be helpful to reduce the seasonal peaks in labour demand which often fuel unfair recruitment practices."
"We have seen in many places that international garment companies can play a key role in promoting good labour standards by insisting on high standards and by implementing international best practices. There is no reason why this should not take place in Uzbekistan as well."
"There is still work to do but Uzbekistan has demonstrated that it deserves full support from the international community, including governments, investors, the garment and textile industry, and civil society in realizing the next phase of its ambitious reform agenda. The ILO stands ready to facilitate this process."
The ILO has been implementing a comprehensive Decent Work Country Programme with Uzbekistan  since 2014. As well as the cotton industry, it deals with employment and recruitment policies, labour inspection and administration, labour law, occupational safety and health, social dialogue and strengthening trade unions and employers' organizations.
The ILO TPM Project is funded by a multi-donor trust fund with major contributions from the European Union, Switzerland and the United States.
Lavrov: Russia had 'no choice' but to launch 'special military operation' in Ukraine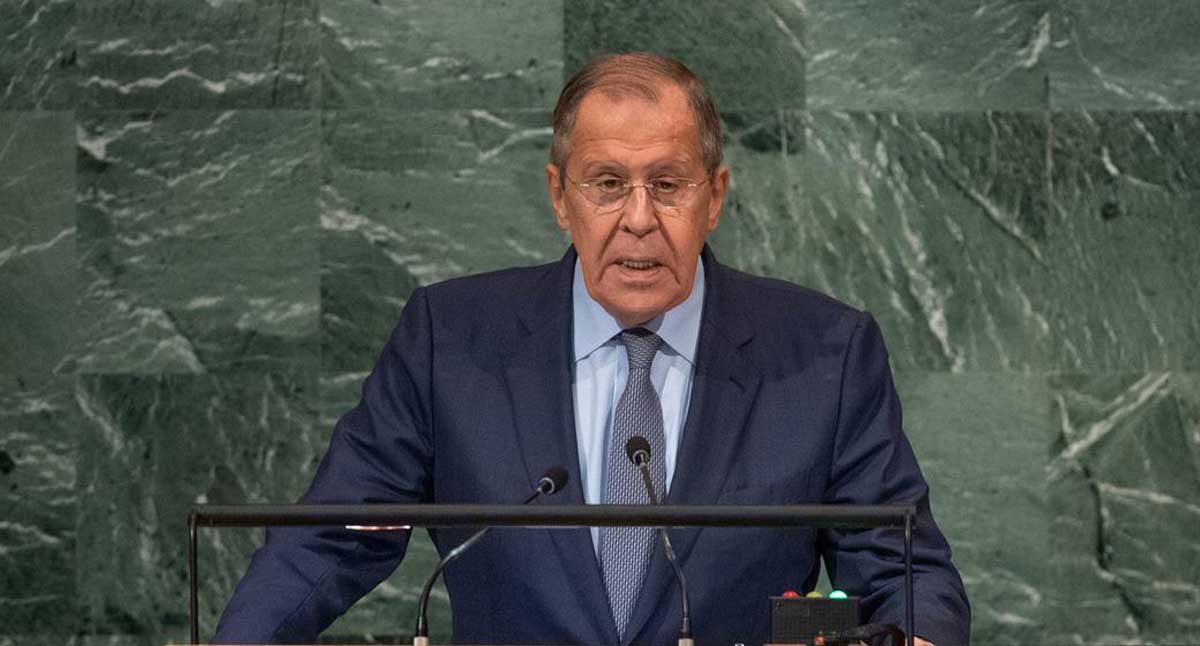 Faced with the "inability" of Western countries to negotiate and the Ukrainian Government's "war against its own people" in the east, Russia had "no choice" but to launch what the Government refers to as its special military operation, Foreign Minister Sergey Lavrov told the UN General Assembly on Saturday.
The operation launched on 24 February had been carried out to protect Russians living in Ukraine's Donetsk and Luhansk regions, and eliminate threats to Russian security, said Mr. Lavrov, that the EU and United States-led NATO military alliance had consistently created in the territory, since what he described as the "bloody coup" by the current "Kyiv regime", in 2014.
"I am convinced that any sovereign, self-respecting State would do the same in our stead, which understands its responsibility to its own people."
'Throwing a fit'
Mr. Lavrov accused the West of "throwing a fit" over this weekend's referenda being conducted in the Donbas and other Russian-controlled areas on becoming a part of the Russian Federation, countering that people there were simply following an order from Kyiv, to "get out and to go to Russia".
The Russian Foreign Minister said the crises surrounding the war were growing, and the international situation was rapidly deteriorating, but instead of having an honest dialogue and searching for compromise, the West was "undermining confidence in international institutions" and encouraging negative tendencies within the United Nations as well.
He said the United States was trying to turn the whole world into its "backyard", and together with its partners, punishing dissenters from its world view, through what he called "illegal unilateral sanctions" which violate the UN Charter, and hurt poor citizens in poorer countries, targeting their medicines, vaccines and food imports.
'Provocations'
Attempts by the US to impose dividing lines, telling nations "you're either with us or against us", meant that instead of "honest dialogue" there was instead "disinformation, crude staging, and provocations".
He praised the UN Secretary-General for mobilizing efforts to overcome the global food and energy crisis fuelled by the war but blamed the West for economic mismanagement in the pandemic, claiming that sanctions against his country amounted to an "economic war against Russia."
He praised the Black Sea Grain Initiative to free up food and fertilizer from Ukraine, and Russia, to alleviate price inflation and supply, but said the poorest countries were still not benefitting, and again criticized the US and EU for not fully removing "obstacles" to Russian exports he said were trapped in European ports.
'Russophobia' claim
Mr. Lavrov told the Assembly that there was now a "crusade by the West against the objectionables", with NATO seeing Russia as simply a threat to its domination of the region and beyond.
Furthermore, Russophobia, he said, had reached unprecedented proportions, with Western powers making no secret of their ambition to militarily defeat Russia, and try to "destroy and fracture Russia…What they want to do is to remove from the global map, a geopolitical entity, which has become all too independent."
He warned countries beyond Europe and North America, that the Western alliance, in an effort to impose its will, was seeking to expand influence and hegemony further into Asia, South America, and Africa, and ended his remarks by quoting the hugely influential and charismatic second UN Secretary-General, Dag Hammarskjöld:
Save humanity from hell
"The UN wasn't created to take mankind to paradise, but rather to save humanity from hell. These are very topical words. They call upon us, to understand our individual and collective responsibility for creating conditions for a peaceful and harmonious development for our future generations, and everyone needs to show political will for that."
Ending his speech on a conciliatory note, and a nod to a brighter future for multilateralism, he said he was convinced that the stability of the world order could be ensured, by returning to "the origins of UN diplomacy", based on the key principle of "sovereign equality of States".
War crimes have been committed in Ukraine conflict
Almost seven months to the day since Russia's invasion of Ukraine, UN-appointed independent human rights investigators said that war crimes have indeed been committed in the conflict.
The finding came in the first report by the Independent International Commission of Inquiry on Ukraine, which was set up in March this year, at the request of Human Rights Council Member States.
Much of the Commission's work focused on investigations in the regions of Kyiv, Chernihiv, Kharkiv, and Sumy, where allegations of the most serious rights violations were made against Russian, or Russian-backed forces, early in the war.
Thorough investigation
Commission chairperson Erik Møse said that investigators visited 27 towns and settlements and interviewed more than 150 victims and witnesses. They also inspected "sites of destruction, graves, places of detention and torture", as well as remnants of weapons.
"Based on the evidence gathered so far during the Commission's existence, we found out after having carried out the investigations in these four areas just mentioned, we found that war crimes have been committed in Ukraine," he told journalists in Geneva.
That conclusion is in line with findings published earlier this year by the UN Human Rights Monitoring Mission in Ukraine (HRMMU).
It documented unlawful killings – including summary executions of civilians – in more than 30 settlements in Kyiv, Chernihiv, Kharkiv and Sumy regions, by Russian armed forces while they controlled these areas in late February and March.
Brutal executions
Other key findings from the report include the surprisingly "large number of executions" in 16 towns and settlements, where "common elements" of the crimes included "visible signs of executions on bodies, such as hands tied behind backs, gunshot wounds to the head, and slit throats".
The report, delivered to the Human Rights Council earlier on Friday, also documented how explosive weapons had been used by the Russian Federation forces, "without distinguishing between civilians and combatants in populated areas".
"We were struck by a large number of executions and other violations by Russian forces, and the Commission received consistent accounts of torture and ill-treatment."
Sexual violence, including against children
Horrific allegations of sexual violence against Ukrainian communities – including children – were also found to be based in fact.
"The Commission investigated cases of sexual gender-based violence. It documented cases in which some Russian Federation soldiers made such crime," said Commissioner Jasminka Džumhur.
Ukrainian forces were also responsible for human rights violations, said Commissioner Pablo de Greiff: "We have found two instances of ill-treatment of Russian Federation soldiers by Ukrainian soldiers, and we mentioned this in our statement. We have found obviously significantly larger numbers of instances that amount to war crimes on the part of the Russian Federation."
Ireland: Rights experts call for redress for 50 years of systemic racism in childcare institutions
UN-appointed independent human rights experts on Friday called on Irish authorities to provide adequate redress for victims of racial discrimination and system racism in Irish childcare institutions, stretching over more than 50 years.
Citing information received, 10 experts issued a joint statement saying that systemic racism in childcare institutions between the 1940s and 1990s, has "resulted in the higher institutionalization rate of children of African and Irish descent".
During their prolonged time there, children were exposed to heightened risk of corporal punishment, sexual, physical and verbal abuse, with lifelong consequences, including infringing their right to enjoy the highest standard of physical and mental health. Some of them were also subjected to vaccine trials.
Exchanging letters
Despite welcoming the Irish Government's Action Plan to provide tangible benefits for survivors and former residents of mother and baby and county home institutions, the experts sent them a letter containing their allegations of racial discrimination in April.
In it, they raised the alarm that children of African and Irish descent were "subjected to differential treatment because of their race, colour and/or descent, leading to further violations of their human rights".
In response, the Irish Government referred to the official State apology offered on 13 January 2021 in which the country recognized the "additional impact which a lack of knowledge and understanding had on the treatment and outcomes of mothers and children with different racial and cultural heritage".
It continued, acknowledging that such "discriminatory attitudes exacerbated the shame and stigma felt by some of our most vulnerable citizens, especially where opportunities for non-institutional placement of children were restricted by an unjust belief that they were unsuitable for placement with families".
Stolen childhoods
Although the State apology is an important element of the restorative justice process, the experts said it was "not enough".
Because of the systemic racial discrimination that prevailed in the childcare institutions at the time, the experts underscored that they had, in effect, had their "childhood stolen" from them.
"We are seriously concerned over the severe and continuing effects that racial discrimination and systematic racism have had on the lives of the adults who are currently seeking redress," the statement read.
Restorative justice
Under international law, States have an obligation to ensure accountability for past human rights violations and provide full reparation to the victims, when these violations still have an impact.
The independent experts called on the Irish Government to "take further action to provide those who were subjected to differential treatment in childcare institutions with effective remedies".
A future scheme to address rights violations, "must recognize and provide redress for all the human rights violations perpetrated against children during the entire duration of their stay in Irish institutions, including mother and baby homes, industrial schools, reformatories, Magdalen Laundries and analogous institutions, as well as life-long impacts", the statement continued.
In conclusion, they noted that a proposed "Bill Payment Scheme" provides an avenue of redress "for the harms caused due to racial discrimination and systemic racism to which children of African and Irish descent were subjected".