Continue reforms to make growth work for all in Spain
Spain has made a successful economic recovery, underpinned by strong employment growth, gains in competitiveness and favourable external and financial conditions. The current economic expansion offers an opportunity to speed up efforts to increase the resilience of public finances, enhance job creation and ensure a more sustainable and inclusive economy that benefits all Spaniards, according to a new report from the OECD.
The latest OECD Economic Survey of Spain looks at the multiple factors behind the recovery, as well as the challenges facing the country moving forward. The Survey projects growth of 2.6% this year, 2.2% in 2019 and 1.9% in 2020, and lays out an agenda for making the economy more inclusive and enabling further expansion.
The Survey, presented in Madrid by OECD Secretary-General Angel Gurría and Nadia Calviño, Spain's Minister of Economy and Enterprise, highlights sizeable risks to the global outlook, particularly as concerns slowing global trade growth, which could undermine exports and job creation.
"The Spanish economy has shown impressive performance, becoming more competitive and growing faster than most of its euro area peers," Mr Gurría said. "The challenge going forward is ensuring that growth is more inclusive and benefits everyone, while at the same time maintaining financial stability and fiscal sustainability.
"Further efforts are needed to ensure that the fruits of economic recovery are shared more widely and no one is left behind. The falling but still high levels of unemployment are a lasting legacy of the crisis, which will require a stronger focus on achieving greater convergence among regions as well as new policies to improve educational outcomes, boost skills, adapt to the needs of the digital economy, and create high quality jobs," Mr Gurría said.
The Survey points out a range of regional disparities across Spain, with wide variation in income inequality, poverty, labour market and educational outcomes across regions. It also highlights low levels of intra-regional migration as a driver of regional inequalities in income and well-being. Together with barriers to achieving a truly single market, these differences require policies for more unified labour and product markets.
To tackle the challenges posed by regional disparities, the Survey proposes Spain increase spending on training and job search assistance, while removing current barriers to competition between training centres across regions. Ensuring full portability of social and housing benefits across regions, through the provision of temporary assistance by the region of origin or the central government, would improve labour mobility.
Introducing a single point of contact for employment and social services to provide integrated support for jobseekers would improve coordination and information sharing, while targeting existing financial incentives for lifelong learning to low-qualified workers would improve employment opportunities and incomes. More effective use of taxes and transfer policies could lower inequality, the Survey said. Providing individualised support to students at the risk of failing at an early stage has successfully contributed to lower early school leaving rates in some regions, and could be extended nationwide.
Policies to further improve competition and innovation will be key to boosting productivity growth and reducing regional disparities, the Survey said.
Eliminating existing regulations based on firm size and strengthening implementation of the Market Unity Law – which seeks to ensure that firms are not subject to any additional requirements in other regions than their own – is essential. Coordinating regional and national innovation support programmes and greater use of ex-post evaluation and performance-based funding could also improve innovation outcomes, the Survey said.
People Can Prosper and Thrive If Pakistan Reforms Faster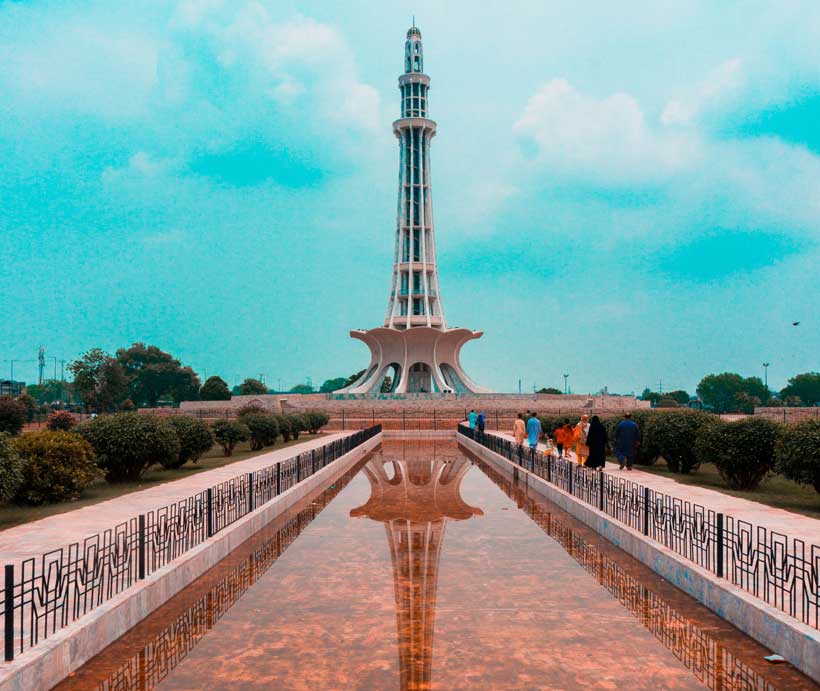 Pakistan urgently needs to invest more and better in its people if they are to be richer, better educated, and healthier when the country turns 100 years old in 2047, says a new report by the World Bank.
Launched today at the Human Capital Summit, the report, Pakistan@100: Shaping the Future, urges Pakistan to overcome its boom-bust cycles through a deep-rooted economic transformation. It recommends the essential reforms Pakistan needs now to accelerate and sustain growth. This means increasing and improving human capital investment, boosting productivity, promoting social and environmental sustainability, ensuring good governance, and leveraging its location to connect more with neighbors and the world beyond says the report.
"There are steps Pakistan can take today to boost its economic performance and thereby ensure a better future for its people," says Hartwig Schafer, World Bank Vice President for South Asia. "These steps are ones that other countries have taken to open up their business sectors to competition and innovation and laying the foundations for growth, investment, and good jobs."
The forward-looking report argues that Pakistan's greatest asset is its people – a young population of 208 million. This large population can transform into a demographic dividend that drives economic growth. To achieve that, Pakistan must act fast and strategically to: i) manage population growth and improve maternal health, ii) improve early childhood development, focusing on nutrition and health, and iii) boost spending on education and skills for all, according to the report.
"Because the next generation is meeting only 40 percent of its potential it means that Pakistan is foregoing much of its economic growth, but this can change if women's potential is unlocked," says Annette Dixon, World Bank Vice President for Human Development. "When women and girls are empowered to make their own decisions, they stay in school longer, they start families a little later, have fewer children, contribute more to the economy, and invest more in their children. It's a virtuous circle that's good for families and good for the whole country."
In addition to human capital, Pakistan@100: Shaping the Future calls for reforms in other key areas.
To increase investment levels, the report recommends ways to make it easier to do business in Pakistan, as well as reforms to tax policy and administration to increase fiscal space and public investment in the country's top priorities. Strong governance will be crucial to implement a difficult set of reforms. The report discusses the key elements of a strong governance environment, including the need for a stronger civil service.
"Accelerating and sustaining Pakistan's growth over a 30-year period is ambitious, but possible," says Illango Patchamuthu, World Bank Country Director for Pakistan. "Many other countries have achieved economic transformations within a generation with the right set of policies. The World Bank is committed to working with the government of Pakistan and other stakeholders in the country to advance the necessary reforms, so that Pakistan can significantly increase growth and sustain it, so it is an upper middle-income country by the time it celebrates its centenary."
Pakistan@100: Shaping the Future has also benefited from funding by the UK Department for International Development and Australian Department for Foreign Affairs and Trade.
Trade in fake goods is now 3.3% of world trade and rising
Trade in counterfeit and pirated goods has risen steadily in the last few years – even as overall trade volumes stagnated – and now stands at 3.3% of global trade, according to a new report by the OECD and the EU's Intellectual Property Office.
Trends in Trade in Counterfeit and Pirated Goods puts the value of imported fake goods worldwide based on 2016 customs seizure data at USD 509 billion, up from USD 461 billion in 2013 (2.5% of world trade). For the European Union, counterfeit trade represented 6.8% of imports from non-EU countries, up from 5% in 2013. These figures do not include domestically produced and consumed fake goods, or pirated products being distributed via the Internet.
Trade in fake goods, which infringe on trademarks and copyright, creates profits for organised crime gangs at the expense of companies and governments. Fakes of items like medical supplies, car parts, toys, food and cosmetics brands and electrical goods carry a range of health and safety risks. Examples include ineffective prescription drugs, unsafe dental filling materials, fire hazards from poorly wired electronic goods and sub-standard chemicals in lipsticks and baby formula.
"Counterfeit trade takes away revenues from firms and governments and feed other criminal activities. It can also jeopardise consumers' health and safety," said OECD Public Governance Director Marcos Bonturi, launching the report with the Director of the EU Observatory on IPR infringements at the EUIPO, Paul Maier, and the EU Ambassador to the OECD Rupert Schlegelmilch. "Counterfeiters thrive where there is poor governance. It is vital that we do more to protect intellectual property and address corruption."
The goods making up the biggest share of 2016 seizures in dollar terms were footwear, clothing, leather goods, electrical equipment, watches, medical equipment, perfumes, toys, jewellery and pharmaceuticals. Customs officials also noted an increase in counterfeits of goods less commonly seen in the past such as branded guitars and construction materials.
The majority of fake goods picked up in customs checks originate in mainland China and Hong Kong. Other major points of origin include the United Arab Emirates, Turkey, Singapore, Thailand and India.
The countries most affected by counterfeiting in 2016 were the United States, whose brands or patents were concerned by 24% of the fake products seized, followed by France at 17%, Italy (15%), Switzerland (11%) and Germany (9%). A growing number of businesses in Singapore, Hong Kong and emerging economies like Brazil and China are also becoming targets.
Small parcels sent by post or express courier are a prime and growing conduit for counterfeit goods. Small parcels accounted for 69% of total customs seizures by volume over 2014-2016 (57% via post and 12% via courier), up from 63% over the 2011-2013 period.
Along with insufficient screening of small parcels, other areas where policy gaps are facilitating counterfeit trade are inconsistent penalties on traffickers and the special rules governing free trade zones. Past OECD-EUIPO analysis has shown that free trade zones – where economic activity is driven by reduced taxes, customs controls and lighter regulation – can unintentionally facilitate counterfeit trade. The OECD is working with its member countries on formal guidelines to help authorities stem the problem.
Trends in Trade in Counterfeit and Pirated Goods covers all physical fake goods which infringe trademarks, design rights or patents, and tangible pirated products, which breach copyright. It does not include online piracy, which is a further drain on economies.
Oil Market Report: Supply cushion insures against losses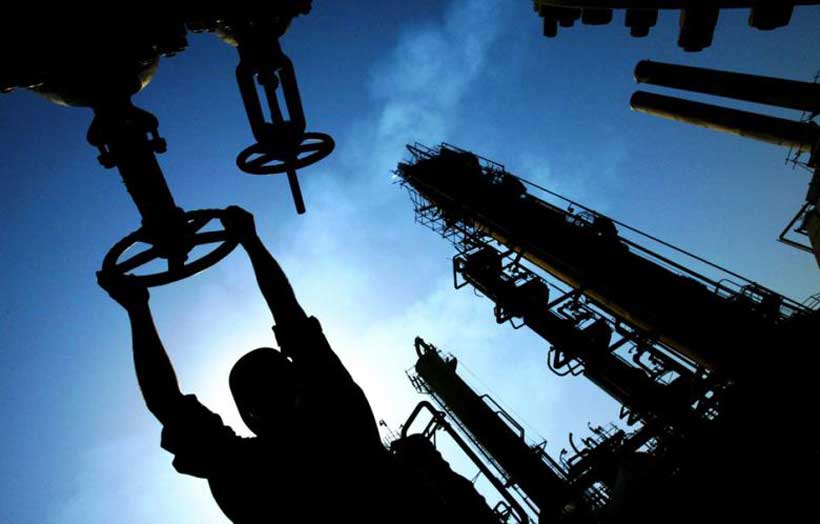 The electricity crisis in Venezuela has paralysed most of the country for significant periods of time. Although there are signs that the situation is improving, the degradation of the power system is such that we cannot be sure if the fixes are durable. Until recently, Venezuela's oil production had stabilised at around 1.2 mb/d. During the past week, industry operations were seriously disrupted and ongoing losses on a significant scale could present a challenge to the market. As it happens, 1.2 mb/d is also the size of the output cuts agreed by OPEC countries and some non-OPEC producers. The cuts were implemented in January and compliance by OPEC reached 94% in February, with Saudi Arabia cutting back by about 170 kb/d more than required. The non-OPEC countries are complying more slowly at a rate of 51%, with Russia reducing its output very gradually. Due to the cuts, OPEC members are sitting on about 2.8 mb/d of effective spare production capacity (Iran and Venezuela are excluded from the calculation), with Saudi Arabia holding two-thirds of it. Much of this spare capacity is composed of crude oil similar in quality to Venezuela's exports. Therefore, in the event of a major loss of supply from Venezuela, the potential means of avoiding serious disruption to the oil market is theoretically at hand.
Before the seriousness of the situation in Venezuela became apparent, our oil balances for the first half of 2019, which have not changed significantly since our last Report, suggested that the market is tightening. On the basis of solid oil demand growth, modest declines in OPEC production due to Iran and Venezuela, and rising US output, the market could show a modest surplus in 1Q19, before flipping into deficit in 2Q19 by about 0.5 mb/d. This does not take into account Saudi Arabia's announced plans to reduce its exports further in April.
Although we must await developments in Venezuela, if there were to be a collapse in production, it could provide an opportunity for other producers who can supply comparable barrels. Venezuela currently ships about 400 kb/d to both China and India. Elsewhere, other producers have already taken advantage of Venezuela's problems: as exports to the US have slumped following the imposition of sanctions, Russia has taken the opportunity to increase its shipments to the US from relatively modest levels to around 150 kb/d.
Geopolitics has added another complication to the global oil market. At the same time, production cuts have increased the spare capacity cushion. This is especially important now as economic sentiment is becoming more pessimistic and the global economy could be entering a vulnerable period. Another way in which the world is better placed to weather geopolitical storms is shown in the IEA's five-year oil market outlook Oil 2019 – Analysis and Forecasts to 2024, which we published on 11 March. A key theme is the growing importance of the US in global markets. Rising production there is not a new story; what is game changing is that the US in 2021 will become a net oil exporter on an annual average basis. With Canadian production also increasing, and most of its exports moving to US refineries, this frees up US crude for export. This year US seaborne oil trade will move into surplus with net exports rising to nearly 4 mb/d of by 2024. The rising profile of the US not only brings greater choice to consumers, but, crucially, it enhances security of supply, especially when, as now, there are heightened geopolitical concerns.