Chinese consulate attack puts Pakistan between a rock and a hard place
Two attacks in Pakistan, including a brazen assault on the Chinese consulate in Karachi, are likely to complicate prime minister Imran Khan's efforts to renegotiate China's massive, controversial Belt and Road investments as well as an International Monetary Fund (IMF) bailout and ensure that Pakistan is shielded from blacklisting by an international anti-money laundering and terrorism finance watchdog.
The attack on the consulate by three members of the Balochistan Liberation Army, a militant nationalist group seeking what it terms self-determination for the troubled, resource-rich, sparsely populated Pakistani province that constitutes the heartland of China's US$45 billion investment and the crown jewel of its infrastructure and energy generation-driven Belt and Road initiative.
The attack, together with an unrelated suicide bombing by unidentified militants that killed 26 people and wounded 55 others in a market in the province of Khyber Pakhtunkhwa, comes at an awkward moment for Mr. Khan.
With Pakistan teetering on the edge of a financial crisis, Mr. Khan has been seeking financial aid from friendly countries like China, Saudi Arabia and the United Arab Emirates as well as a bailout from the IMF.
Responding to widespread criticism of Chinese investment terms that go beyond Baloch grievances, Mr. Khan is seeking to renegotiate the Chinese terms as well as the priorities of what both countries have dubbed the China Pakistan Economic Corridor (CPEC) that will link the crucial Baloch port of Gwadar with China's troubled north-western province of Xinjiang, the scene of a brutal crackdown on Turkic Muslims.
Mr. Khan last month bought some relief by attending Saudi Crown Prince Mohammed bin Salman's showcase investors conference in Riyadh, dubbed Davos in the Desert, that was being shunned by numerous CEOs of Western financial institutions, tech entrepreneurs and media moguls as well as senior Western government officials because of the killing of Saudi journalist Jamal Khashoggi.
In talks with King Salman and the crown prince, Saudi Arabia promised to deposit US$3 billion in Pakistan's central bank as balance of payments support and to defer up to US$3 billion in payments for oil imports for a year. The kingdom this week deposited US$1 billion in Pakistan's central bank as Mr. Khan was visiting the UAE.
However, Mr. Khan's visit to Beijing earlier this month was less conclusive. Despite lofty words and the signing of a raft of agreements, Mr. Khan's visit failed to produce any immediate cash relief with China insisting that more talks were needed.
China signalled its irritation at Mr. Khan's declared intention to pressure China to change the emphasis of CPEC by sending only its transportation minister to receive the prime minister upon his arrival.
Amid criticism of CPEC by Baloch activists who charge that the province's local population has no stake in the project and members of the business community who chafe at China importing materials needed for projects from China rather than purchasing them locally and largely employing Chinese rather than Pakistani nationals, Mr. Khan only elicited vague promises for his demand that the focus of CPEC on issues such as job creation, manufacturing and agriculture be fast forwarded.
China's refusal to immediately bail Pakistan out has forced Mr. Khan to turn to the IMF for help. The IMF, backed by the United States, has set tough conditions for a bailout, including complete disclosure of Chinese financial support.
US Secretary of State Mike Pompeo warned in July that any potential IMF bailout should not provide funds to pay off Chinese lenders. US Pakistani relations dived this week with President Donald J. Trump and Mr. Khan trading barbs on Twitter.
The attack on the consulate coupled with Saudi Arabia's financial support is likely to fuel long-standing Chinese concerns that Pakistan has yet to get a grip on political violence in the country. Chinese Foreign Ministry spokesman Geng Shuang said in response to the attack that China had asked Pakistan to step up security. Pakistan has a 15,000-man force dedicated to protecting Chinese nationals and assets.
China also fears that Balochistan could become a launching pad for potential US-Saudi efforts to destabilize Iran by stirring unrest among the Islamic republic's ethnic minorities.
The attack together with the Khyber Pakhtunkhwa bombing not only signals a recent spike in political violence in Pakistan but also comes against the backdrop of increased incidents involving Iran's Kurdish, Iranian Arab and Baloch minorities.
Earlier this month, Pakistan said it had rescued five of 12 abducted Iranian border guards, saying efforts to recover the other captives are ongoing. An anti-Iran Sunni Muslim militant organization, Jaish al-Adl or Army of Justice, kidnapped the guards a month ago in the south-eastern Iranian border city of Mirjaveh and took them to the Pakistani side of the porous frontier between the two countries.
The attack on the consulate as well as the bombing in Khyber Pakhtunkhwa are likely to increase pressure from the Financial Action Task Force (FATF), an international anti-money laundering and terrorism finance watchdog, and its Asian counterpart, the Asia Pacific Group (APG) to strengthen Pakistani compliance with international best practices.
An APG delegation expressed its dissatisfaction with Pakistani compliance in October and said it would report its findings to FATF by the end of this month. FATF put Pakistan on a grey list in February, a prelude to blacklisting if the country fails to clean up its act. Blacklisting could potentially derail Pakistan's request for IMF assistance.
In sum, this week's attacks put Pakistan between a rock and a hard place. Countering militancy has proven difficult, if not impossible, given the deep-seated links between government, political parties and militants, a web that includes Mr. Khan and many of his associates.
The haunting Karo-Kari culture in Pakistan's Sindh province
In the desolated land of district Ghotki in Pakistan's Sindh province, which is comprising of sand dunes, barren fields and mounds of many destroyed settlements of yesteryears/past, hundreds of unfortunate women are buried who have been killed by any male member of their families in the name of honor. Tattered clothes and footwear of women, scattered human bones everywhere and a deep silence state that there are so many tragic untold stories of women who are killed for being Karis (dishonored) have been associated with this no man's land. It is locally known as 'The valley of witches' so that people can be restricted from coming here and knowing the truth.
A local namely Rasool Bux tells an incident which happened to him a long ago here, 'During my childhood, I once was passing through this place and saw that a flock of wild dogs was eating something mercilessly. I first thought that it could be a dead animal but when I saw the clothes on the dead body came to know that it's a woman who might be buried by someone here and dogs had dig out the dead body. The blood curdling scene had made me seriously ill and for many days I was not in position to eat, talk or even walk. My parents thought that I had seen a witch but that was a woman's dead body.'
Besides this valley of witches, in Deh Pooh's Mehar Shah graveyard, a large number of Karis (women killed in the name honor) are buried in a separate corner and an aged woman has been performing here the duty of Mujawari (care taker) for years. She daily comes early in the morning, fills water in water pitchers, cleans graves/graveyard with broom and goes back to her home before sunset. She says 'My only loving daughter was declared as Kari and killed by her husband and father in law. She is buried here in that corner (she pointed her finger toward south-west corner) since that day I have been coming here to meet and take care of my unfortunate daughter. This is the last hope behind my existence.'
Next to it is Fatu Shaheed graveyard which is situated 7 kilometers away in south from Reti Railway Station. In Deh Derawaro, Gharho Pir and Pir Mehboob graveyards are also notorious as they all have separate corners for Karis. From the walking distance of the Kun Waro Qabarustan in Deh Pooh, hundreds of Karis are buried on a desolated sand dune. Once, a Hindu priest (Bhopa) was also caught red handed from here who was trying to carry a bagfilled with human bones. He also affirmed that this was his second effort of the same type and he had dig out hundreds of graves of women for using their bones in black magic.
At some distance from this point, in Deh Chacharki's Lundi Wara Luk area many Karis are buried which also include those educated mother and daughter, who revolted against the unfairness of their male family members on a property matter and were cruelly tortured and finally killed by their own male blood relatives after declaring them as Karis. According to a local who was the eyewitness of the incident 'They first shackled the hands of both women in a jeep, dragged them from home to here at this spot and then buried them without any funeral services.'
Hundreds of women are killed in the name of honor in Sindh province every year and shockingly there happens no registration of FIR (First Information Report) by the Police against the killers because the police couldn't find any clue and witness about murderers or even the whereabouts of dead bodies. Most of the cases remain unreported so the majority of the culprits remain safe. There is also involvement and pressure of local feudal lords (locally called Wadheras/Sardars in Sindhi language) in continuation of this negative social custom which have destroyed thousands of households in the province.
In a Karo-Kari case, mostly women suffer and men remain safe from being murdered. This happens because often the intensions behind declaring a couple, Karo happen to be financial and property related matters. Nobody takes any further efforts to prove those allegations 'false' because there happens no hearing or following of case after the murder of a Kari woman.
The height of our social backwardness can be measured from this Sindhi language phrase 'Wadhi ya Kadhi' means 'slaughter or kick out' which is considered as a powerful reply of a man when he finds that his woman has done anything wrong or betrayed him in a relationship. Kicking a woman out means giving her divorce which does not occur in most of the cases of Karo-Kari. Arranging a Jirga is the second and last part of this deplorable practice in which alleged man is pressurized to pay for the unproven guilt.
The women who get divorce from their men are handed over to relative Sardar's palace for serving but in most of the cases they are sold by the local Sardars and powerful landlords and those who don't get any buyer keep bearing the brunt for rest of their lives. According to a retired servant of a Sardar in upper Sindh(who requests to remain anonymous) his master/Sardar had sold around 2 dozen such women for approximately 5,000,000during his tenure of performing duties at his palace.
This is also a fact that for killing alleged Kari women, services of masters in this business are obtained. There are many such expert killers involved in honor killings in Sindh's Ghotki, Jacobabad and Kashmore districts who have killed more than 10 women in Karo-Kari. A local tells 'My uncle was famous in the area as an expert of honor killings as he alone killed more than 25 women throughout his nearly 100 years' life. People came to him for such matters and he used to do that very easily for a little amount of money.'
Now since the state has been taking some action against such unlawful killings of deprived women and pressure of non-governmental agencies working to defend women's rights starting to build up, the murderers have become adroit/clever and changed the modus-operandi of such killings. They now, first trace the desolated place and then kill the Kari women by expunging all the identities of the deceased. There is also another technique being used nowadays that is tying a stone to the neck of dead body and throw it in river/water body.
There is still a need that the awakened minds of the society must kick off an effective and decisive campaign against such social culprits in order to save the daughters of the Eve from the wildest humans of the social order because it's the only way out to change the muted mindset of this society.
One year Siege of Kashmir
It has been one year, that 900,000 troops deployed in Jammu and Kashmir to impose a strict curfew. Indian trained troops used excessive powers and draconian laws to suppress the legitimate movement for self-determination, United Nation Security Council (UNSC) has provided them in 1948. India is denying their legal right and defaulter of the UNSC for 72 years.
The situation became worst, when India unilaterally annexed Jammu, Kashmir, and Ladakh, on the 5th of August 2019, revoking the Indian Constitution, the UN Charter, and bilateral Shimla Agreement. Changed the special autonomous status of the J&K and Ladakh and merged as a union territory.
There was widespread criticism inside India as well as globally. The intellectuals, Scholars, moderate politicians, and opposition political; parties criticized this decision as warned the severe consequences.
UN, International community, EU, US, and global NGOs also criticized and condemned the serious violations of Human Rights and Violations of freedom of religion. Kashmiris, around the world, are protesting and agitating against the Indian Government's action in Kashmir.
It is one of the longest and largest curfews in the known human history. Indian troops are killing, torturing, kidnapping, detain, and raping the unarmed civilians. Damaging their properties, destroying their business, burning their agriculture, forcing them to give up their legitimate demand for self-determination. UNSC resolutions are legally binding on India to implement, but till date, India is denying.
The 87% of the population in J&K is Muslims, if plebiscite happens, the Muslims will vote for a merger with Pakistan. India due to this fear is delaying the plebiscite. On the other hand, India is issuing domicile to Hindus from other parts of India to settle in Kashmir. Special incentives are offered to Hindus from other parts of India to shift to Kashmir and settle down. Lucrative jobs are offered to non-Kashmiris, business incentives are extended to non-Kashmiris, Property &Agri-land, are offered to non-Kashmiris on priority. India is using all dirty tricks to change the demography of J&K. India wanted to change the Muslim majority status of J&K.
Recently, under a conspiracy, the Indian government sent 60,000 well trained, well equipped RSS youths into J&K, intending to kill the Muslims. Indian troops are shifting the Kashmiri youths to detention camps, which is an advanced stage of genocide. The well trained and well equipped RSS-youth are tasked to conduct a genocide of Muslims in Kashmir.
The people of Kashmir are under siege for one year, and strict curfew has created a shortage of food, fuel, electricity, and medicines. People's lives are at stake, many are starving with hunger. Young kids are the worst-hit victims. Women are raped as a tool and weapon to humiliate and degrade them.
Indian has surpassed all records of Human Rights violations in the history of humankind. The Amnesty International, Human Rights Watch, and other NGOs have reported all such violations. Although, there is a complete cut-off of J&K from the rest of the world, as mobile phones and internet services are suspended. There is a travel ban on Media and foreigners to enter J&K. Yet, a fraction of information is leaked to World Media.
Pakistan is obliged to extend its moral, diplomatic and political support to suppressed people of Kashmir. Pakistan is raising the J&K issue at all platforms including the UN. International media is reporting the situation in Kashmir. Yet the International community is silent, is beyond our understanding. May be the International community is waiting till the genocide happened to them they rush for photo-session, making videos, and making reports.
It is strongly appealed to the International community and civilized world and individuals with human consciousness, to act now to rescue human lives in Kashmir. Prompt action is required urgently to save human lives in Kashmir. Any delay might make us repent later on.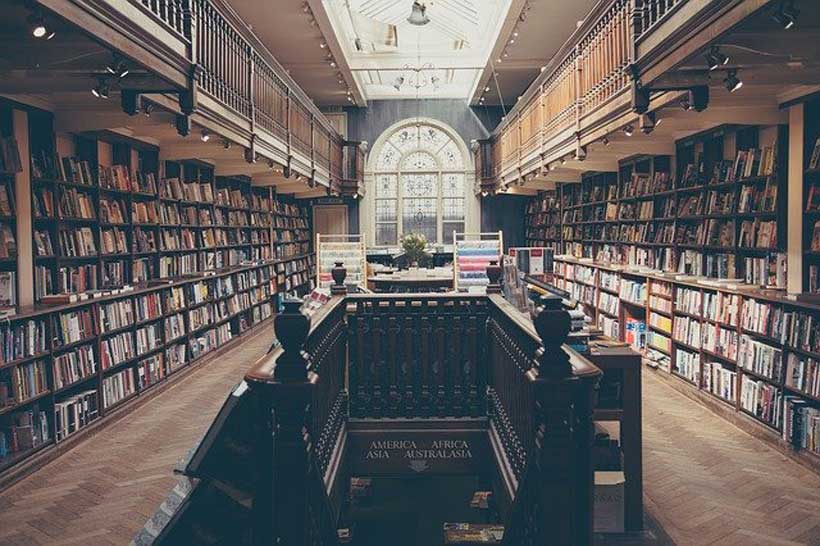 From abducting civilians and journalist's to banning books, there lies a bewildered dystopia. A Punjab Assembly board has chosen to boycott appropriation of three books by various writers, other than a day by day paper, and start lawful activity against in excess of hundred online networking IDs for supposedly containing irreverent substance. The Special Committee-6, which met at the get together secretariat here on Thursday under the seat of Law Minister Muhammad Basharat Raja, chose to boycott distribution as well as dissemination of The First Muslim and After the Prophet, the two works by outside creator Lesley Hazleton, and History of Islam by Mazharul Haq. The melancholic history of burning and banning Books has its roots back to when the Chinese emperor Shih Haung Ti buried alive 460 Confucian scholars to control the writings of History in his time. In 212 B.C, he burned all the books in his kingdom retaining only a single copy of each for the royal library. In the case of Pakistan, ideas of intellectuals that are allowed into the mainstream are sublimated through the meniscus of state ideology.
This truly depicts the Fascistphysiognomy and preconceptions of this totalitarian and authoritarian government lead by Imran khan. The so called intelligent morons of this land of pures and the harbingers of single curriculum had vanished the critical voices from the discourse of History. The decision of banning books reminds me of the Nazi's in Germany when in 1930, they organized book-banning ceremonies. Books considered to be against the intrigues of the "Father land" were set on fire by the followers of supra Nationalist Adolf Hitler. Now, officials claiming that thousands of books are being banned in Punjab. This is the result of the critical nexus between the Military and religious establishment whose pre-eminence is to breed the politics of hate, repression, racism and misogyny.
The prosperous and democratic nation's of the world disbanded the matters of extremism, Fanaticism and racism and we in the 21st century are banning books to get rid of un Islamic and anti Pakistani content. Instead of banning Books, we should have banned the dystopian elements and instead of following Hitler we should have followed the ideologies of Voltaire, Rene Descartes and Thomas Hobbes. Since 25 July 2018, this selected government has ruined the country in every way possible. The Punjab government in order to let people forget about their callous and incompetent policies decided to ban more than hundred books for having the picture of pig. As predicted by Pakistan's renowned physicist and columnist DR. Pervez Hood boy earlier this week. He said and I quoted " be prepared, Pakistan! Imran Khan's government is poised to inflict damage upon this country's Education system in a manner never seen before".
The stage is all set for propelling the country into instability, turmoil and chaos. The maximalist behavior of this regime has hurt the social life of masses. Instead of erasing the male practices from society, the government looks more concerned about removing critical voices from the curriculum. The victims of Pakistan studies wants everyone to fall in their category. Banning books wouldn't help in propagating the state's Fascist ideology. It will further reveal the filthy and acrimonious attitude of the tyrants. Here in Pakistan Islam is not in danger because of tiktok andbooks accused of containing blasphemous and anti Pakistani content but what is more menacing is sectarianism, extremism and terrorism. Therefore instead of adding fuel to the fire, the authorities responsible should halt all these social and ethical evils that are plaguing the society. So in order to make this country a democratic one this system of repression and suppressing freedom of speech and freedom of expression must be ended. Believing in miracles is the biggest miracle as an enlightenment philosopher lament's, so looking for a miracle in case of this land of pures. In essence and to cut this debate short, the decision needs to be looked upon and allowing full freedom to the citizens will yield better results.