UNWTO Partners with Niantic to Develop Innovative Tourism Experiences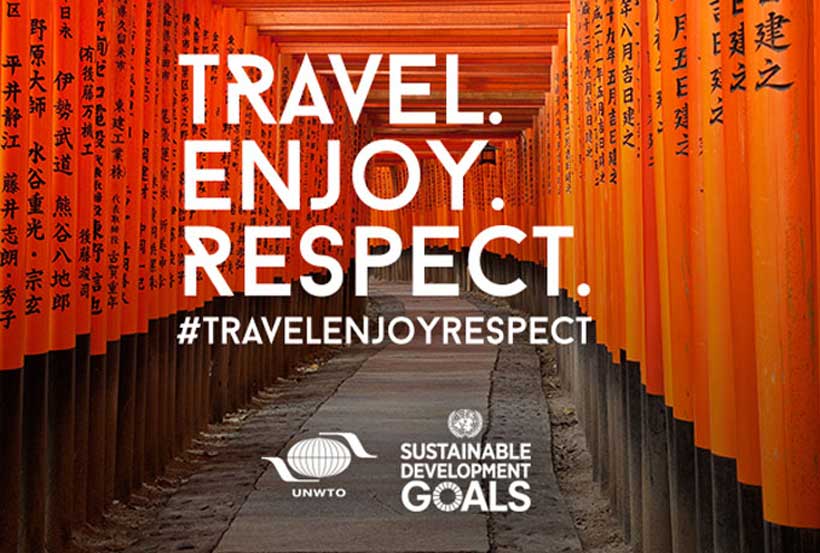 The World Tourism Organization (UNWTO) has partnered with one of its newest Affiliate Members, real-world games developer Niantic, to enhance global tourism through the use of mobile augmented reality game experiences.
UNWTO will collaborate with Niantic, creators of Pokémon GO and Ingress Prime, to curate unique campaigns around the world that will build awareness for the Organization's Travel.Enjoy.Respect campaign, designed to enhance tourism's contribution to the United Nations' 2030 Agenda for Sustainable Development. Each activity will also be designed to inspire and support exploration, and promote safe and responsible gaming practices for players of all ages.
Niantic and UNWTO will work together to combine tourism and Augmented Reality technology for players to engage with real-world locations using Niantic's mobile games in a variety of ways. Niantic's games and global initiatives have brought millions of players from around the world together at real-world events that promote civic engagement and cultural diversity while highlighting local heritage.
"With our ongoing commitment to promote sustainable and responsible tourism, and Niantic having recently become a UNWTO Affiliate Member, this partnership is a natural fit," said Ion Vilcu, Director of UNWTO's Affiliate Members Department. "Niantic are pioneers in creating real-world mobile game experiences that not only motivate their players to discover new places, but also to appreciate the culture and beauty of the world around them," he added.
"Our goal at Niantic is to create interactive games that encourage exercise, social interaction and exploration, giving players the opportunity to play together in the real world and discover the incredible history hidden in their own neighbourhoods," said Anne Beuttenmüller, Head of Marketing EMEA at Niantic. "We're looking forward to creating brand new adventures in collaboration with UNWTO to increase awareness around their mission of responsible tourism," she added.
Niantic was accepted as an Affiliate Member on 31 October 2018 at the 109th session of UNWTO's Executive Council, held in Manama, Bahrain. This new partnership helps to bolster UNWTO's ongoing efforts to bring together the actors of the 'ecosystem' of tourism technology under its priority of innovation and the digital transformation in tourism.
Small Island Destinations in Critical Need of Urgent Support as Tourism Plunges
Without strong support, the sudden and unexpected fall in tourism could devastate the economies of Small Island Developing States (SIDS), the World Tourism Organization (UNWTO) has warned. Since tourism is a strong socio-economic pillar of many SIDS, the impact that COVID-19 is having on the sector places millions of jobs and businesses at risk, with women and informal workers the most vulnerable.
In the second of its Briefing Note series on Tourism and COVID-19, UNWTO has highlighted the severe impact the pandemic could have on livelihoods in these destinations. According to the latest data from the United Nations specialized agency, tourism accounts for more than 30% of total exports in the majority of the 38 SIDS. In some countries, this proportion is as high as 90%, making them especially vulnerable to falling tourist numbers.
Such a major shock translates into a massive loss of jobs and a sharp decline in foreign exchange and tax revenues, which curbs public spending capacity and the ability to deploy necessary measures to support livelihoods through the crisis, UNWTO further warns.
International Tourists dropped 47% in the first four months
In 2019, SIDS welcomed some 44 million international tourist arrivals and the sector earned US$55 billion in export revenues. International tourist arrivals were down 47% in the first four months of this year. 
UNWTO Secretary-General Zurab Pololikashvili said: "The COVID-19 pandemic has caused an unprecedented disruption. International tourist arrivals have fallen dramatically, and destinations that rely on the sector for jobs and economic wellbeing such as small islands will be hit the hardest. As such, measures to mitigate the impact of COVID-19 on these states and to stimulate the recovery of tourism are now more critical than ever."
Informal workers and women at greatest risk
The United Nations estimates that SIDS economies could shrink by 4.7% in 2020 as compared to 3% for the world economy.
The UNWTO Briefing Note also highlights the risk posed to those working in the informal economy by the sudden fall in tourist arrivals in SIDS. As a sector, tourism is a leading global employer and, according to the International Labour Organization (ILO), more than half of all workers in the accommodation and food services sector in most SIDS reporting data are women. In many, this proportion is even higher, including in Haiti and Trinidad and Tobago (70%+).
At the same time, workers in the informal economy are at risk of falling into poverty as the impact of COVID-19 is felt in SIDS and other low- and middle-income countries worldwide, UNWTO also warns.
UNWTO Adapts Agenda for Africa to Accelerate Tourism Recovery
Member States from across Africa have shared their priorities for tourism against the backdrop of COVID-19. As with every other global region, African destinations have been hit hard by the restrictions on travel introduced in response to the pandemic. The sudden and unexpected drop in tourist arrivals has placed many millions of jobs at risk and threatened to roll back the progress made in sustainable development.
Now, as UNWTO leads the restart of tourism, African Member States have set out their vision for the sector. This builds on the UNWTO Agenda for Africa – Tourism for Inclusive Growth, the roadmap for African tourism that was adopted at the UNWTO General Assembly in 2019, and is based on the responses to a survey sent out by the Regional Department for Africa.
UNWTO Secretary-General Zurab Pololikashvili said: "This feedback from our African Member States will help us guide tourism through the challenging months ahead. The COVID-19 pandemic has had a major impact on tourism across the continent. However, UNWTO is committed to helping Africa grow back stronger and better and for tourism to emerge from this crisis as an important pillar of economies, jobs and sustainability."
Investment and innovation key priorities at continental level
At the continental level, the survey revealed that the five key areas of the UNWTO Agenda for Africa that Member States would like to see prioritized in order to better support them as they recover from the impact of COVID-19 are:
Unlocking growth through investment promotion and public-private partnerships
Promoting innovation and technology,
Promoting travel facilitation, including enhanced connectivity and tourism visa policies
Fostering resilience, including through promoting safety and security and crisis communications
Advocating for "Brand Africa"
At the same time, the survey answers showed that Member States would like to see the part of the Agenda for Africa focusing on Fostering Resilience to be realigned to reflect the current situation. This will allow for a more effective response to the impact of COVID-19 on tourism and to accelerate recovery. Alongside this, Member States across Africa also expressed a wish for UNWTO to focus future capacity building and training sessions on the topics of crisis management and communications, marketing, developing domestic tourism and promoting innovation and entrepreneurship.
Sub-regional priorities outlined
The survey also revealed the different priorities of Member States from different parts of Africa. In North Africa, the number one priority is expanding capacity building, including through the provision of more training; in both Western and Eastern Africa, Members named promoting better travel facilitation and unlocking tourism growth through investments and public-private partnerships as their priorities.
Meanwhile, advocating for "Brand Africa" emerged as the number one priority for Member States in Southern Africa, and in Central Africa, the focus is on strengthening tourism statistics systems. Furthermore, the survey also found that Member States from across the continent would like to see UNWTO add a new section to the Agenda for Africa focusing on the promotion of regional and domestic tourism. 
Last but not least, Member States also suggested UNWTO undertake a range of actions both at the political and technical level, including strengthening collaboration between governments, facilitate the creation of investment funds to support tourism and provide practical support to SMEs. These actions would be particularly beneficial to countries whose GDP heavily depends on the tourism sector including the Small Island Developing States (SIDS).
EBRD and UNWTO Partner to Boost Tourism Recovery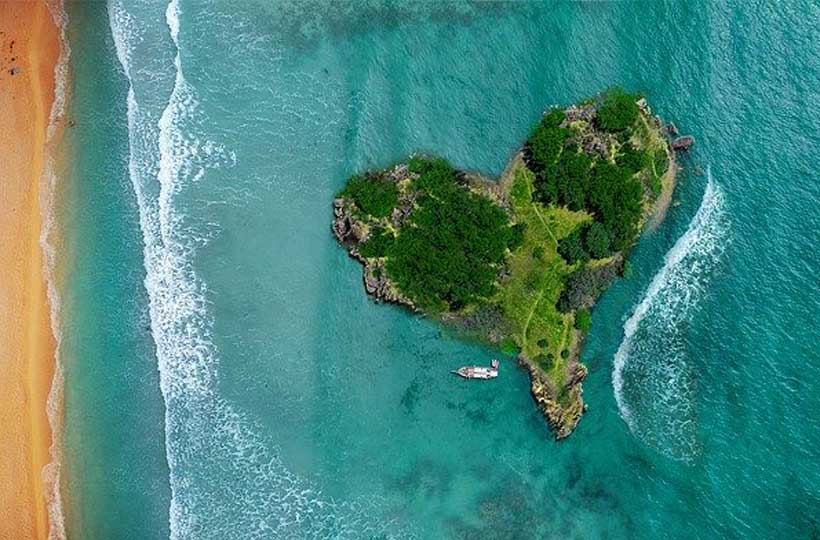 The rapid spread of coronavirus has had a massive impact on many sectors of the global economy, with tourism being among the hardest hit. The European Bank for Reconstruction and Development (EBRD) and the United Nations World Tourism Organisation (UNWTO) are joining forces to boost the recovery of the tourism sector across the 38 economies where the Bank invests.
According to analysis by UNWTO, all worldwide destinations introduced restrictions on travel in response to Covid-19 ꟷ an unprecedented act. While some destinations are starting to ease restrictions, the crisis is far from over and this lockdown has led to a massive fall in international tourist arrivals.
In light of such unprecedented events, the EBRD and UNWTO have agreed to take immediate action to facilitate the recovery of tourism. The support is currently envisaged for a number of countries, including Albania, Armenia, Croatia, Egypt, Georgia, Greece, Jordan, Lebanon, Montenegro, Morocco, Tunisia, Turkey and Uzbekistan.
The immediate response was designed along the three pillars of the UNWTO's Tourism Recovery Technical Assistance Package. It includes measurement of the impact of Covid-19, recovery plans with incentives to revive the tourism sector, protocols to ensure the enhanced safety, hygiene and security of tourists and employees, marketing of measures that can boost tourism demand, capacity-building for tourism officials and training for tourism sector enterprises in adopting the new protocols. A key element is to preserve human capital as well as to adapt and strengthen inclusion.
The two organisations are longstanding partners and signed a first Memorandum of Understanding for cooperation in 2015, which they renewed in 2019.
This cooperation expands the existing partnership and builds on the UNWTO's recently adopted Covid-19 Tourism Recovery Technical Assistance Package, which includes three pillars through which the organisation plans to assist the sector: 1) economic recovery, 2) marketing and promotion and 3) institutional strengthening and the building of resilience.
The EBRD is committing all of its activity in 2020-21 to helping its regions counter the economic impact of the coronavirus pandemic, with investment expected to reach up to €21 billion. The Bank will target all sectors of the economy, including tourism and hospitality which were particularly affected by the Covid-19 crisis.