High-Growth Firms: Facts, Fiction, and Policy Options for Emerging Economies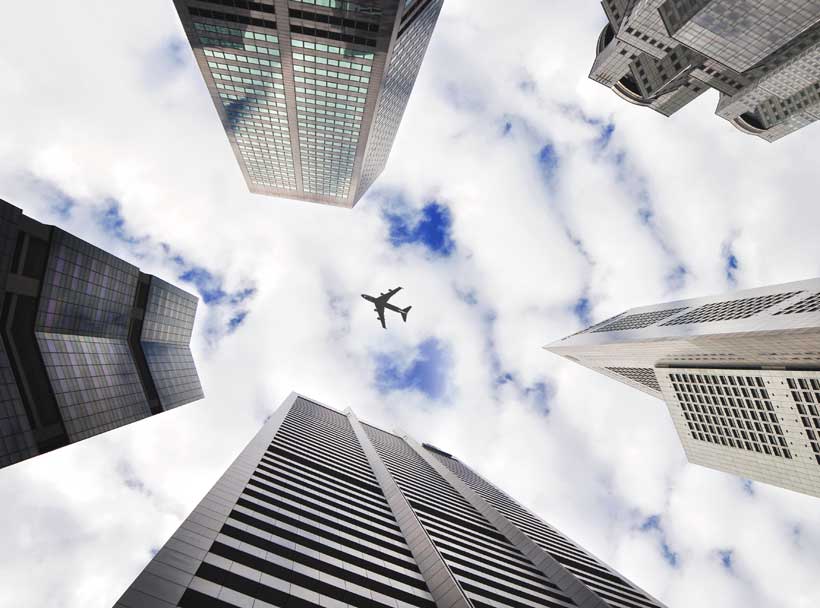 Policies to create jobs, promote entrepreneurship and growth are key priorities for many emerging economies. Designing and implementing reforms is particularly challenging as policy makers attempt to strike a balance across sectors, firm size and incentives that can sustain growth in a rapidly changing global economy. High-growth firms (HGFs)–accounting for approximately 3-20 percent of the manufacturing and service industries—are of particular interest as a growth model considering their contribution to more than 50 percent of new jobs and sales in in these sectors. Analysis of high-growth firms in Brazil, Côte d'Ivoire, Ethiopia, Hungary, India, Indonesia, Mexico, South Africa, Thailand, Tunisia, and Turkey is offering evidence that challenges some of the conventional views defining HGFs and the sectors where they can prosper.
A commonly shared view of a typical high-growth firm is a small start-up in a high-tech sector that grows rapidly over a sustained period through some favorable quality inherent to the firm—a new advanced technology, a brilliant marketing innovation, or an extremely capable staff.   Using this lens, it is not uncommon for many policy makers to seek selective targeting of firms perceived as having the potential for high growth and providing them with access to financial and technical resources to realize this potential.
A new report by the World Bank Group, High Growth Firms: Fact, Fiction and Policy Options for Emerging Economies, looks at the characteristics of high-growth firms; drivers of high-growth; and what this means for policymakers beyond a selective bias.
According to the report, high-growth firms are young but not necessarily small. HGFs firms tend to be younger than the average firm. Although for many, the high-growth episode begins after the start-up phase. Start-ups account for about 40 percent of all HGFs in Brazil, Cote d'Ivoire, Ethiopia, and Hungary, and around 30 percent in Indonesia.  Also, high-growth firms in developing countries are not necessarily small. Many are larger than the average firm at the beginning of a high-growth episode such as in Indonesia, where nearly half of HGFs employed more than 50 workers. It is also not surprising that HGFs end up larger at the end of the high-growth episode. With the exception of Hungary, HGFs in all countries included in the analysis end up being at least 4 percent larger than an average firm after the high-growth episode.
High-growth firms are found in all types of sectors and locations. It is a common misconception that HGFs are found in only high-tech industries. In fact, these firms exist in all types of sectors and operate across a range of locations. The experience across the different regions bears no clear cross-country pattern indicative of target sectors with a greater chance of observing HGFs. Sectors with a more knowledge or technology-intensive profile often exhibit higher than average HGFs, but so do other sectors that are substantially less high-tech. For example, in Hungary, HGFs are more prevalent in knowledge-intensive services. However, in Mexico the number of HGFs is particularly high in computers, electronics, electric appliances, and communications, measurement, and transportation equipment – but also in in textiles.
High firm growth is short-lived and episodic. It is difficult for firms to sustain high growth. As a matter of fact, the likelihood of a repeated episode, either immediately or later in the firm's life cycle, is low. Some firms transition from high growth to low growth or vice versa, while many others exit the market altogether following a high-growth episode. Evidence in the report strongly validates this insight. For example, in Tunisia, more than one-third of firms that were in business between 1996-2009 achieved HGF status at least once.  However, just 0.01 percent of firms experienced high-growth continuously throughout the same period.
What drives growth?
Innovation, network economies, managerial capabilities and worker skills and global linkages contribute significantly to the probability of a high-growth episode.
Innovation can strengthen firm growth. In India, service firms that introduce new products and export are significantly more likely to experience a high-growth episode.  In addition, high-growth events in manufacturing and services are driven by persistent rather than occasional R&D, and by firms that conduct R&D to reach external rather than exclusively domestic markets.
Agglomeration and network economies offer learning and specialization opportunities due to greater firm density. This is an important factor in determining the likelihood of being an HGF. For example, Ethiopian plants located in or close to large urban centers have a greater opportunity of attaining high-growth status vis-à-vis the ones located farther away.  In Thailand firms that are more connected with others via ownership networks are also more likely to experience high growth.
External market linkages as measured by a firm's exporting status, share of exporters or FDI recipients in a given location or sector, or imports of technology have contributed to high-growth patterns for firms in India, Hungary, Mexico, and Tunisia.
Firms that pay higher wages have a greater likelihood of subsequently attaining high growth – reflecting the key role that human capital plays in firm performance. The contribution of founding managers and employees is found to be critical in determining future firm growth in Brazil.
Uganda: Expanding Social Protection Programs to Boost Inclusive Growth
Uganda's economy grew by 6.5 percent in FY18/19, maintaining the rebound in economic activity over the last two years, according to the latest edition of the Uganda Economic Update released by the World Bank today.
The fourteenth Uganda Economic Update report, "Strengthening Social Protection Investments to Reduce Vulnerability and Promote Inclusive Growth" shows that the economy was boosted by strong consumer spending, and sustained levels of public and private investment. Foreign investors have been particularly interested in the oil and gas, manufacturing and hospitality sectors.
Following the release of new Gross Domestic Product (GDP) estimates in October 2019, the share of the services sector has fallen from 57.7 percent to 46.2 percent, while industry has risen to 29.5 percent from 20.1 percent and agriculture to 24.2 percent from 22.3 percent. There has been a strong jump in manufacturing growth supported by recent expansions in the sector, including investments in new factories.
The outlook is favourable with the economy expected to grow at 6 percent over the next year. This requires sustaining high levels of investment in energy transmission, road construction and maintenance, industrial parks, and oil production-related infrastructure and services. Such investments also need to be executed effectively. Improving domestic revenue collection and utilizing concessional lending is important to ensure continued debt levels sustainability.
Uganda's economy faces several risks on the macro and micro level. One in five Ugandans still live in extreme poverty and more than a third live on less than $1.90 a day with 70 percent still depending primarily on agriculture for their livelihood. This exposes them to risks of weather-related and other shocks.
Furthermore, with the expected population growth over the next 10 years, it is now estimated that average annual GDP growth rates will need to exceed 8 percent for Uganda to have a chance of reaching lower middle-income status by 2030. So, policy makers need to consider innovative ways for Uganda to reach its development goals.
Evidence shows that social protection programs can provide an answer to some of these challenges. Expanding social protection could have positive impact on growth and would provide social safety nets to reduce vulnerability to shocks, build equity, and maintain high labour productivity.
"Two out of three people who get out of poverty fall back in – that is about 1.4 people in the last household survey conducted in 2016. We need to consider the importance of investing in people, building their human capital, and providing them with the tools and assets to manage shocks and reduce their vulnerability," said Tony Thompson, Country Manager, World Bank.
Despite the potential that social protection initiatives offer, the Senior Citizens Grant (SCG) and the Northern Uganda Social Action Fund (NUSAF) – the two main social protection programs reach only 3 percent of the population compared to 6 percent in Kenya. The Government of Uganda spent 0.14 percent of GDP (FY17/18) on the two programs, less than Kenya and Rwanda at 0.4 percent and 0.3 percent of GDP, respectively.
The coverage and spending on these types of initiatives in Uganda is not optimal, based on regional and global comparisons. There is therefore a strong case to be made to expand these programs, and to consider how to reach different vulnerable groups. Simulations show, for example, that programs covering the poorest 50 percent of households with infants under 2, would cost an estimated 0.23 percent of GDP, whereas similar programs covering the poorest 50 percent of all households with children under 5 would cost 0.50 percent of GDP.
The Update makes several recommendations, including the need to expand direct income support investments in human capital and to help mitigate shocks and scale up existing disaster risk financing pilot programs to better prepare for climate-related shocks, such as drought, and mitigate other shocks.
Given that there are competing fiscal demands on government resources, there is need to prioritize social protection expansion. One way of doing this, as recommended in the Update, is to focus on the poor and vulnerable in the neediest geographical areas, with various options outlined in the report to guide expansion to these areas, based on levels of vulnerability and human capital.
Ireland: Prepare now for rising fiscal pressures, external risks
Ireland needs to prepare itself to meet rising pressures on public finances from an ageing population and significant external risks such as new EU-UK trade barriers post Brexit. Another important development could be future changes to the international tax rules, according to a new OECD report.
The latest OECD Economic Survey of Ireland projects Irish GDP growth at 6.2% in 2019, then at still solid rates of 3.6% in 2020 and 3.3% in 2021. Yet the risks to these forecasts are significant and Ireland's high public debt and fragilities in the banking system could exacerbate any economic shock. The coming years will also be marked by rising health and pension costs, as the population ages, and a possible end to several years of tax windfalls.
The Survey recommends taking concrete steps to improve public spending efficiency and find new sources of revenue. It is also vital to maintain Ireland's attractiveness as an investment hub for multinationals, for example through addressing skills shortages in the workforce, lowering barriers to competition such as complex licensing procedures, and ensuring good transport infrastructure and affordable housing in Dublin. Improving skills and the use of new technologies could also help to narrow the productivity gap between Irish and foreign firms.
"Ireland's open economy has helped it emerge stronger from the crisis, yet the country is very exposed to external factors. Fiscal prudence will be vital with health and pension costs set to rise just as the economy faces disruption from Brexit and a potential drop in corporate tax receipts," said OECD Chief Economist Laurence Boone. "This is a crucial time for Ireland and the focus for the incoming government should be to keep the economy on a solid track."
Ireland has enjoyed windfall tax receipts as an investment hub for multinationals, but a planned overhaul of global tax rules is expected to lower related tax receipts by changing how and where corporate tax is paid. In recent years, Ireland has partly used one-off tax receipts to fund cost overruns in health and welfare. Future windfalls should go towards paying off debt or into the country's strategic 'rainy day' investment fund, and cost overruns should be reined in through better budget planning.
Health spending per person is already high in Ireland. Ageing will push it higher, while reducing revenues from labour taxes. Simulations suggest that public health and pension costs could rise by 1.5% of GDP annually by 2030 and by 6.5% of GDP by 2060. Basic pension benefits have risen much faster than inflation in recent years; indexing future increases to consumer prices would produce budgetary savings.
New revenue sources could focus on property and consumption taxes, which are less distortive for economic activity than income tax. Property values should be regularly reassessed for calculating local property taxes – today's are based on 2013 values – and VAT should be streamlined from five rates to three. Low-income households should be cushioned from any adverse impacts. Separately, efforts to increase housing supply should continue as a way to curb soaring property prices.
Ireland stands particularly exposed to Brexit risks. The United Kingdom is an important trading partner, particularly in agriculture and food, and a vital land bridge for the majority of Irish exports that are bound for Europe. Exports of machinery, equipment, chemicals and tourism to the UK have stagnated or fallen since the 2016 UK referendum on EU membership, and any re-imposition of customs and border controls would hurt flows of goods to EU destinations.
Such risks make it even more important that Ireland reap as much benefit as it can from the digital economy. Irish businesses have tended to embrace new technologies well, the special digital chapter shows, but the impact on firm-level productivity growth has been modest.
Leaving No Place Behind Within the MENA Is Critical for Economic Growth and Social Inclusion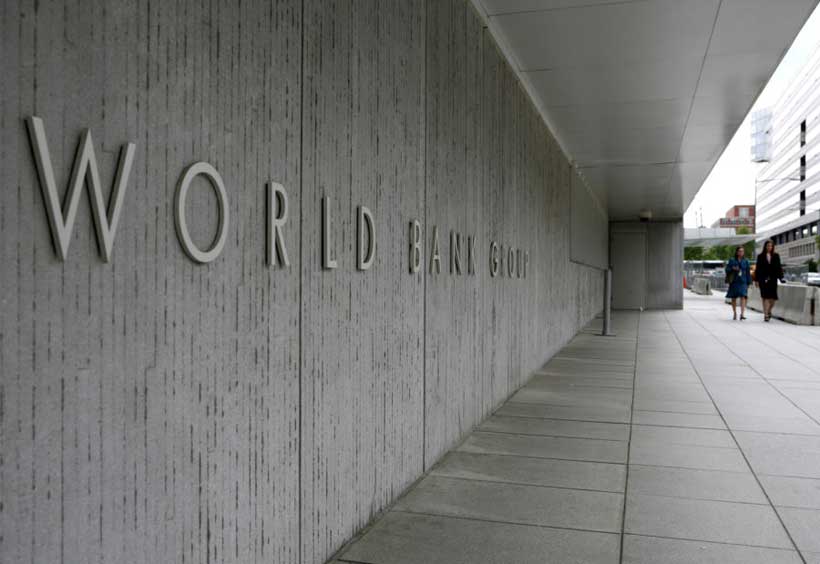 Where someone is born in the Middle East and North Africa (MENA) should not determine their ability to succeed in life, according to a new World Bank report launched today at the World Urban Forum (WUF10).
Convergence: Five Critical Steps Toward Integrating Lagging and Leading Areas in the Middle East and North Africa, says that enhancing opportunities and social services in governorates, towns, and villages that are economically distant from large metropolitan areas is key for faster economic growth and social inclusion in MENA. However, leaving no place behind does not mean doing the same policies and investments across the region – actions need to be tailored to local constraints and institutional systems.
"In the Middle East and North Africa, place matters for prosperity. Governments in the region have tried many ways to respond to the needs of people in lagging areas – much money has been spent on investment in these places," said Sameh Wahba, World Bank Global Director for Urban, Disaster Risk Management, Resilience, and Land. "To add jobs in poorer areas, policymakers have tried to insert new production facilities into these areas. To meet the need for decent homes and amenities in poor urban neighborhoods, money has been poured into massive housing projects."
"However," stressed Wahba, "spatial disparities continue to grow, or are closing more slowly than would be expected given the volume of investment directed to these locations. The main reason: the causes of spatial exclusion are not locational and physical but are economic and institutional."
Why is MENA so economically fragmented? The report identifies the following reasons:
Challenging business environments – most lagging areas in MENA have not been able to fully leverage their assets and abilities because the business environment and infrastructure in their cities and towns makes it hard for new firms to start and grow. One reason is that outside the capital city in MENA countries, smaller cities invariably lack the authority to raise their own revenues and to manage local service provision.
Lack of mobility – most residents in lagging areas are "stuck in place," unable to take full advantage of jobs that more vibrant urban economies offer. Credentialist education systems may be most to blame for making people immobile.
Barriers to trade – MENA's governments have created formidable obstacles to trade and migration. The main barriers are limits on news and information and practical constraints on travel and trade. For example, visa difficulties, weak infrastructure, and logistics hurdles.
"The Middle East and North Africa is suffering from spatially divergent development. The uprisings of the Arab Spring in part reflected grievances of citizens who were – or were perceived to have been – left behind, particularly by accidents of where they were born," says Somik Lall, World Bank Global Lead on Territorial Development Solutions, Lead Economist for Sustainable Development in Middle East and North Africa, and co-author of the report. "Although the trajectory of every nation in the region varies, one stated objective is clear for them all: improve outcomes for people in areas that have been left behind."
Convergence addresses the economic and institutional causes of these spatial disparities and focuses on five actions that can put countries in the MENA region on a path to territorial convergence:
Strengthen coordination and complementarities across initiatives. Development strategies are more likely to succeed if they are multidimensional, including access to energy, transport, land, and markets—in the same place, whether sequentially or concurrently. A good place to start is by anchoring investments in and around cites.
Redistribute roles and responsibilities across tiers of government. Citizens in different parts of the country have varying needs, and local conditions require flexible service delivery models. Redistributing responsibilities for local revenue generation and local service provision to local governments can make them better equipped and more accountable.
Enable mobility of people between lagging and leading areas. On average, people in MENA are half as mobile domestically as people in other parts of the world. Our research shows that living standards of people moving internally to major cities can increase by an average of 37 percent in the region. Education systems across the region need to be reoriented toward marketable skills.
Build dense and connected cities. Well-functioning cities offer a wide variety of jobs – for women and men. Making land markets in cities more efficient is critical for agglomeration and specialization – two dynamics that enhance job creation and economic prosperity. Whether in larger or in smaller (secondary) cities, agglomeration and specialization require the benefits from high economic density, which concentrates economic activity geographically. For this, the fabric of cities needs to be spatially connected, dense with people, and transit-oriented—not sprawling that perpetuates the dispersion of people and jobs. Planners and regulators can attract firms to invest in cities by reducing frictions such as zoning regulations, impediments to property acquisition and new construction (costs, height limits, density limits), challenges to local business registration and licensing, limits on news and information, and obstacles to developing local business networks.
Enhance market access nationally and regionally. Historically, MENA's cities were part of economically important global trade networks. Many of these cities persisted into modern times as large urban areas. But governments in the region have managed to shrink the networks from global to local. These networks have, at a minimum, to be expanded to national and regional dimensions. A good place to start would be to improve the links across national borders—reducing tariffs, improving logistics, and facilitating trade, and instituting migration protocols. Such efforts will grow the economies, providing much-needed resources to redistribute in areas left behind.
In fact, the publication encourages regional integration across the MENA region, contending that integration will break down the walls between countries, connect firms to larger markets, and foster ever-larger scale and agglomeration economies specializing in tradable goods and services.
Lall highlighted that, "All levels of government have roles to play – the national, the provincial, and the local.  By requiring that interventions across the board be responsive to the basic needs of all, we can bring more people in forgotten places into jobs than ever before."