Why This Planet Is Becoming Uninhabitable
There are now overt indications that this planet is becoming uninhabitable. Not only are increasing numbers of humans migrating from near the Equator, northward toward nations that have more temperate climates, but also there are stronger and more frequent hurricanes and longer droughts and spreading desertification and larger and more frequent forest fires, all of which are lowering agricultural productivity in the global-overheating areas from which these migrants are coming. This is forcing billions of people to relocate from rural farming southern regions into big cities, and ultimately toward the cooler climates of the more-polar regions, as the large central Equatorial belt of our increasingly hot planet becomes less and less inhabitable for more and more of the people who are so unfortunate as to be still living there. Thus, instead of food being grown in that broad Equatorial belt where the Earth is fat and large, it's increasingly being grown near the narrow, tiny, polar region. Agriculture is moving northward, and, as it does so, it will be occupying a band too small to feed the world. Agriculture is thus being severely threatened worldwide by global heating. Starvation will consequently soar, as this planet increasingly burns.
The inhabitable portion of this planet is shrinking, decade-by-decade, and especially century-by-century. A reasonable expectation would be that the grandchildren of today's generation will routinely fight each other for food.
The Trump Administration finally now publicly accepts that all these things will happen, and sooner than scientists had been predicting even as recently as only a decade ago. But this Presidential Administration is determined to do nothing about it.
Here is the summary statement of the Trump Administration's rationale for abolishing the Obama Administration's anti-global-warming fuel-economy standards, as the Trump Administration has stated it, on page 107 of their finalized document. (The original document, which was their "Draft Environmental Impact Statement" on this matter, had been dated July 2018.) This final document was issued by the National Highway Traffic Safety Administration on 16 October 2018. The public-comment period on that document closed ten days later, on 26 October 2018, and the document says:
[page 107:]NHTSA's Environmental Impact Statement performed for this rulemaking shows that the preferred alternative [abolishing the Obama Administration's fuel-economy standard] would result in 3/1,000ths of a degree Celsius increase in global average temperatures by 2100, relative to the standards finalized in 2012 [which Trump is abolishing]. On a net CO2 basis, the results are similarly minor. The following graph compares the estimated atmospheric CO2 concentration (789.76 ppm) in 2100 under the proposed standards to the estimated level (789.11 ppm) under the standards [being abolished] set forth in 2012 — or [only] an 8/100ths of a percentage increase [as compared to the Obama-standards]:
Figure 2-4 – Estimated Atmospheric CO2 Concentration in 2100
Net Benefits from Preferred Alternative
Maintaining the MY 2020 curves for MYs 2021-2026 will save American consumers, the auto industry, and the public in general a considerable amount of money as compared to if EPA retained the previously-set CO2 standards and NHTSA finalized the augural [original] standards. This was identified as the preferred alternative, in part, because it maximizes net benefits compared to the other alternatives analyzed. Comment is sought on whether this is an appropriate basis for selection. [But that comment-period has already ended.]
A 789 ppm (parts per-million) CO2 (carbon dioxide) level compares against today's 407 ppm, and that 382 ppm increase will, according to their "Draft Environmental Impact Statement", raise global atmospheric temperatures by an estimated "3.48°C (6.27°F)" between now and the end of this century. That document's summary asserts:
"Global mean surface temperature is projected to increase by approximately 3.48°C (6.27°F)."
"Projected sea-level rise in 2100 ranges from a low of 76.28 centimeters (30.03 inches) … to a high of 76.34 centimeters (30.06 inches) [depending upon which policy-option they adopt]."
With ocean-levels being raised around a yard by this century's end, and hurricane-intensities being substantially increased, many coastal areas will have to become abandoned. Their plunged property-values haven't even begun to be priced in to their inevitable downward spiral toward zero usability and thus economic worthlessness, as the coasts move inland. Since the self-reinforcing effects of higher ppm causing higher temperatures causing even higher ppm, temperatures have become clearly a vicious circle that's beyond control, so that a yard higher by 2010 could become ten yards higher, much faster than the Paris Climate Accord was assuming would be the case if the world makes no policy changes at all — which is what Trump wants: no policy-changes. The shoddy Paris Agreement benchmark was to avoid exceeding 1.5 degree Centigrade or around 2.7 degree Fahrenheit temperature-rise by 2100, but that now clearly cannot be achieved, and so Trump and other recent global-warming deniers are 'vindicating' themselves by saying that the failure to do something when something could have been done is 'confirmation' that they were right, after all. They were 'right' to say "Don't feed the horse," because now the horse can no longer even be salvaged.
Furthermore:
5.3.4 Tipping Points and Abrupt Climate Change 
The term tipping point is most typically used, in the context of climate change, to describe situations in which the climate system (the atmosphere, hydrosphere, land, cryosphere, and biosphere) reaches a point at which a disproportionally large or singular response in a climate‐affected system occurs as a result of a moderate additional change in the inputs to that system (such as an increase in the CO2 concentration). … [It] could result in abrupt changes in the climate or any part of the climate system. Abrupt climate changes could occur so quickly and unexpectedly that human systems would have difficulty adapting to them.
They are asserting what the scientific consensus has been asserting for the past fifty years, and with ever-increasing confidence: that the graph of future temperatures is now like a hockey-stick, and we've reached the suddenly and increasingly upward far-right side of it, where there's runaway global heating and will soon (perhaps within even 200 years) be global burnout — an unlivable planet.
Basically, the Trump Administration is saying that by the present century's end, this planet will be hellish, and that it will become unlivable soon thereafter, and that nothing can be done now to prevent any of this, because it's too late to start and runaway global heating has already begun and it can't be stopped.
The Trump Administration is therefore saying to its Republican base, that they had been suckers to believe them when they were asserting that global warming is a hoax (and had even been making fun of the people who were taking seriously the global-warming threat), or that it's not Man-made; Trump is now publicly saying that it is Man-made, and that Man has, in fact, done it, and it's now too late to stop or even to slow significantly; so, we should just forget about it. Their changed message now is: Buy your gas-guzzlers, because life's going to be hell for your grandchildren and for virtually everyone anyway, so don't worry about it.
Rex Tillerson, before he became Trump's Secretary of State, was the CEO of ExxonMobil; and on 29 May 2013 he addressed his stockholders likewise that the reason not to worry about global warming is that it can't be stopped. Here is the opening of one news-report about that, at the time:
Exxon Mobil CEO: We're Going In, Can't Pull Up, Brace For Impact
2 June 2013. Julian Cox
May 29th in what is set to become a defining moment in the history of capitalism; Rex Tillerson, the CEO of the world's most valuable company, Exxon Mobil (XOM), in an address to shareholders redefined the meaning of rational self interest for the markets everywhere in a short series of astonishing quotes:
"What good is it to save the planet if humanity suffers?" "We do not see a viable pathway with any known technology today to achieve the 350 [ppm] outcome that is not devastating to economies, societies and peoples' health and well-being around the world,"
"So the real question is, do you want to keep arguing about that and pursuing something that cannot be achieved at costs that will be detrimental? Or do you want to talk about what's the path we should be on and how do we mitigate and prepare for the consequences as they present themselves?"
The most interesting things about these statements:
No more denial of scientific evidence.
No more diversion about whether human activity or something else is to blame.
No more disingenuous claims that NG or Hydrogen are clean fuels.
Just an honest and straightforward macroeconomic outlook: We are on a collision course with the consequences of rising CO2 levels, we cannot afford to stop it, and so there is nothing Exxon can offer but a warning to prepare for the worst. …
Here's one of the numerous studies that have been done showing how the free-market approach has produced this coming hell-on-earth. To summarize its proven-true message: Making suckers of people is extremely profitable, and the richest people are the ones who are the most adept at doing it. They've won. Pity our grandchildren.
Some American teens (who definitely aren't suckers) are suing the U.S. Government for violating the U.S. Constitution's requirement to "promote the general welfare, and secure the blessings of liberty to ourselves and our posterity" by the Government's having refused to do what it must do against climate-change. The Trump Administration (on behalf of investors in America's coal, oil, and gas corporations) unsuccessfully tried to block the suit.
Tillerson, to his stockholders, and now Trump, to his voters, say: Just have fun. Don't worry about any grandchildren, and not even about your own children. This is the message, both to psychopathic stockholders, and to stupid voters. It's obviously a winning message. It has already won. It's the way any aristocracy wins: by lies, plus their societal system in which no accountability exists for the kingpins at the top of even the biggest crime that has ever been perpetrated, this world-ending crime. It is dictatorship by the aristocracy. That's what we've had. And that's the reason why this planet is becoming uninhabitable and why the process is now unstoppable — runaway global burning, soon to become hell-on-Earth. No religious "Apocalypse." Just the result of billionaire psychopaths, and their fools.
Back in 2017, when the Paris Climate Agreement goal was "to keep global temperature rise well below 2° Celsius" and the realistic expectation was "that temperatures will rise between 2C and 4.9C by 2100", there were no official predictions, anywhere, of a "3.48°C (6.27°F)" rise by 2100. In 2017, the fear was that the migrant-crisis might be "One Billion by 2050", and "Up To 2 Billion Refugees By 2100", and clearly the Trump Administration now accepts it. Trump's response to this catastrophe is urgently to send the military and razor-wire to our southern border in order to block those people from getting out of their increasing hell. What these emigrants experience now is what all Americans will be experiencing in coming decades, but today's refugees from the south are already experiencing it, and trying to escape it. They are trying to escape a global problem that the U.S. did more than any other country to cause.
By far, the one nation that (especially on a per-capita basis) has produced the largest percentage of CO2 in the global atmosphere is the U.S. — the very same nation that has now abandoned the Paris Climate Agreement because that Agreement doesn't 'sufficiently' place the burden of clean-up from this catastrophic mess upon other nations, such as India and other near-Equatorial lands which are mainly in the near-Equatorial areas that will be suffering the most from the overheating that the U.S. has done more than any other nation to cause. For some reason, these victim-countries are not economically sanctioning and boycotting the products and services from their chief victimizer, their chief bringer-of-doom. Either the victim-countries will retaliate until the victimizer-country is forced to agree to take the exceptional steps that it would now need to take in order to reverse the global process that is unfolding, or else the victim-countries will let the U.S. continue to rape the planet. For the United States, the requirements should be and must be required to be far more stringent than are applied to the developing countries especially. If the U.S. will take that conscientious and intelligent path, then perhaps the U.S. will even lead the world to the technological breakthroughs that will now be needed in order to be able to reverse global warming. The U.S. would also benefit from doing that. Global burnout will otherwise destroy every nation. But if the victim-countries avoid forcing the U.S. to do what it must, the victim-countries will be raped even harder. Clearly, now, the United States won't do what it needs to do, unless it's forced to. The U.S. must be forced to become a decent member of the global community of nations. Or else, the world is doomed.
Climate politics and the future of carbon emissions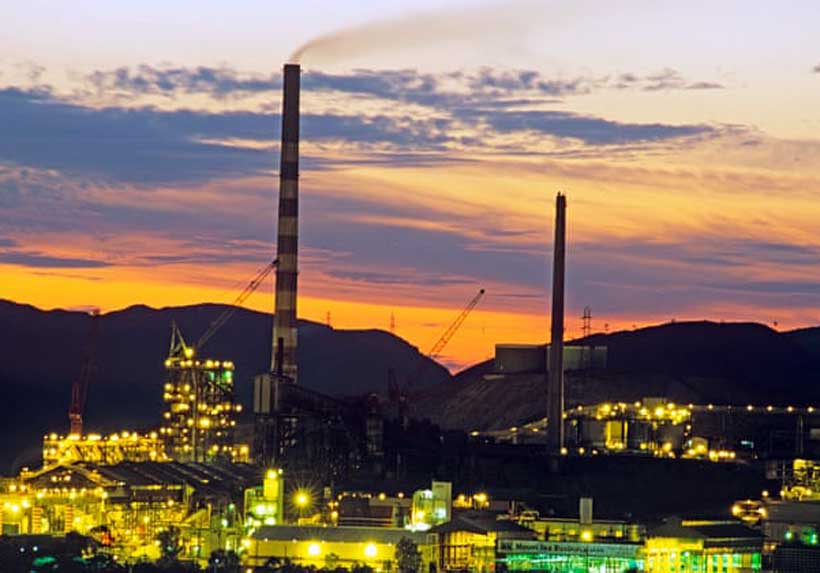 Climate change is no longer a far-off problem, it is happening here, it is happening now and if it is happening now then efforts to curb it should be done right now rather to wait for tomorrow when tightening nature grip made us regret even more than now. To talk specifically about carbon emission, it is a single issue, a "world issue" that is demanding serious world efforts, not mere words to highlight the problems which we all know quite well. It is the right time we stand up, we fight together to save our existing and the future. Yet, like any path having its troubles, one major hurdle on the way to reduce carbon emission is the climate politics in the form of the North-South divide. The divide which has been existing ever since not only in areas of hard politics but also in areas of soft politics i.e climate change, and imposing a challenge to all future efforts and on those been done already including the Kyoto protocol, Rio+20 agreement, the Paris climate agreement, etc.
Issue here is that both the North (Developed) and the South (Developing) give their sides of the argument yet no one is ready to take the responsibility or at least willing to find a collective solution. Thus making the environment suffer and the carbon emission constantly increasing.
Looking at the North, it claims that climate change is a worldwide danger jeopardizing the biological system and is to a great extent the aftereffect of CO2 outflow by both North and the South. Thus it is a collective responsibility of both to reduce emission and to ensure carbon cut not just the North. However, in response to this the South argues, yes climate change is an issue that is raising world temperature and major emitters are in both North and South, but the North is ignoring the fact that it has been emitting gases for centuries. For instance, Europe, United States, Canada are polluting the environment since the 19th century while the developing countries have begun in 1980's. Furthermore, what the developed world ignores is that the development of the North has already got peaked while of the developing world has just started. So based on this the North should go for the carbon cuts and use alternative sources of energy i.e hydro, wind, green energy, etc. As the South at this stage cannot afford carbon cuts which will affect its development process. Also, it does not even have enough carbon-free resources at present to ensure carbon reduction.
Hence, this N-S divide has ruined the success of so far twenty-five Conference of Parties (COP) related to climate change held each year in Nov and Dec mostly in Bonn, Germany. Taking a gander at them individually to explore how the divide has not let any single agreement on carbon emission to effectively achieve its set target.
Starting with the Kyoto protocol that came into effect in 2005 with 192 parties determining to reduce emission according to the allotted carbon quota. An important aspect of this protocol was "common but differentiated responsibility" by which the North was held largely responsible for the current high levels of GHG emissions in the atmosphere. However, if we analyze it deeply then from the very start commitment to the agreement had flaws. As the United States being the world hegemon should've lead the agreement from the front but sadly it even didn't ratify the agreement as the then-President George W. Bush stated "Senate's vote, 95–0, shows there is a clear consensus that the Kyoto Protocol is an unfair and ineffective means of addressing global climate change concerns. Signing protocol will cause potential damage to USA economy". Thus a clear depiction of the USA preferring its economic development over the environmental concerns.
Then the first commitment period (2008-2012) of this agreement failed to achieve its targets with emission further increased by 32%.Moreover, Canada withdrew from the protocol in 2012 with its then environment minister, Peter Kent stated "the Kyoto protocol doesn't cover world two largest emitters USA and China, therefore it cannot work" and as "Canada didn't meet target so it wants to avoid $14 billion in penalties". Seeing this response by the developed world, in the second commitment round (2012 onwards) only 37 countries had binding targets, and Belarus, Ukraine, Kazakhstan withdrew. Not just this, but Russia, Japan, New Zealand though participated in the 1stcommitment round but refused to go for the 2ndcommitment. So, it's clear how the N-S divide affected the commitment to reduce carbon emission with the developed world especially the largest emitters like the USA and China not even ratifying it and even those like Canada who did ratify but withdrew later. The same is with the developing south because if the developed North is unwilling then the south's one-sided efforts are meaningless.
Now, looking at the Copenhagen agreement (2009) which aims to limit the global temperature no more than 2 °C (above pre-industrial level). It was believed to be the largest and the first-ever true agreement that can reduce greenhouse gas emissions and can ensure environmental stability because it was initiated by the USA along with the four other largest emitters' china, India, Indonesia, and Brazil. Nevertheless, the Copenhagen agreement just like the Kyoto protocol had flaws and most importantly the N-S divide has again tumbledown its progress. This is because it doesn't contain any legally binding commitments to reduce CO2 emissions as the then PM of Great Britain, Gordon Brown, stated "We have made a start" but that the agreement needs to become legally binding quickly." Then Brazil's climate change ambassador called the agreement "disappointing".
This is the response of North, now looking at South. The Bolivian president, Evo Morales said, "The meeting has failed. It's unfortunate for the planet". Most importantly Lumumba Aping, a Sudanese diplomat who was the chief negotiator for the G77 group of developing nations at the UNFCC conference in 2009 criticized the agreement by stating "It's an incredibly imbalanced text intended to subvert two years of negotiations. It does not recognize the proposals and the voice of developing countries. Thus we have been asked to sign a suicide pact". Consequently, this conflict of opinion between the North and the South has again led to the failure of the Copenhagen agreement in reducing carbon emission and the world temperature.
Moving to the Rio+20 convention on biological diversity, it shows no difference from the rest. As the United States was among those four countries that have signed but not ratified the agreement. Then key world leaders including G20 members, German Chancellor Angela Merkel, UK Prime Minister David Cameron have not attended the conference showing that they don't even prioritize sustainability issues. Not just this but the developing countries too showed resentment when the USA, EU, and Switzerland rejected the G77 plan to frame the context of green economy explicitly.
Likewise, COP-19 held in Warsaw, Poland to reduce greenhouse gases emission saw the same divide as G77 and china proposal for a new funding mechanism ($100 million every year) to help the vulnerable South deal with "loss and damage" caused by climate change was opposed by developed countries leading to 132 poor countries and major environment activist like Oxfam, Greenpeace, Action Aid, etc. walkout from the conference.
Lastly, the Paris climate agreement in 2015 which showed diversion from the rest considering it was binding on all 197 countries, and committed to achieve zero-emissionwith both developing and developed states agreed on a carbon cuts. The agreement was achieved under the leadership of Obama as he stated "President Xi and I intend to continue working together in the months ahead to make sure our countries lead on climate". For the first time, the two largest emitters, China and the USA, worked on common grounds. However, Donald Trump during his presidency calls it a "job-killing" and a "total disaster"as said"Obama pledges to cut emission has hurt the competitiveness of USA" and withdrew the USA on 4th-Nov, 2020. Yet, in response to this Joe Biden tweeted "Today, the Trump Administration officially left the Paris Climate Agreement. And in exactly 77 days, Biden Administration will rejoin it." This is exactly what happened as President Joe Biden's very first act in the Oval Office was his signing an executive order to have the United States rejoin the Paris climate agreement.
To sum up, the North-South divide is at the core of global environmental politics and is a debate that prevails on the grounds of unanswered questions as to who should bear the responsibility of the environmental damages. When the North shows willingness for change then it's the South that creates hurdles, similarly when the South steps forward then the North shows aversion. If this will continue then the future of carbon emissions is intimidating. Therefore, need is to build a global consensus to free the environment from this blame game and to move towards sustainable development based on equitable contribution and accountability. It is now high time to put an end to all the differences existing now and in the past, as being humans our survival is at great risk. The need of the day is to work together to devise a common solution to our common problem and to ensure a healthy world for our existing and future generations.
When Sea Levels Rise And Coastal Waters Darken…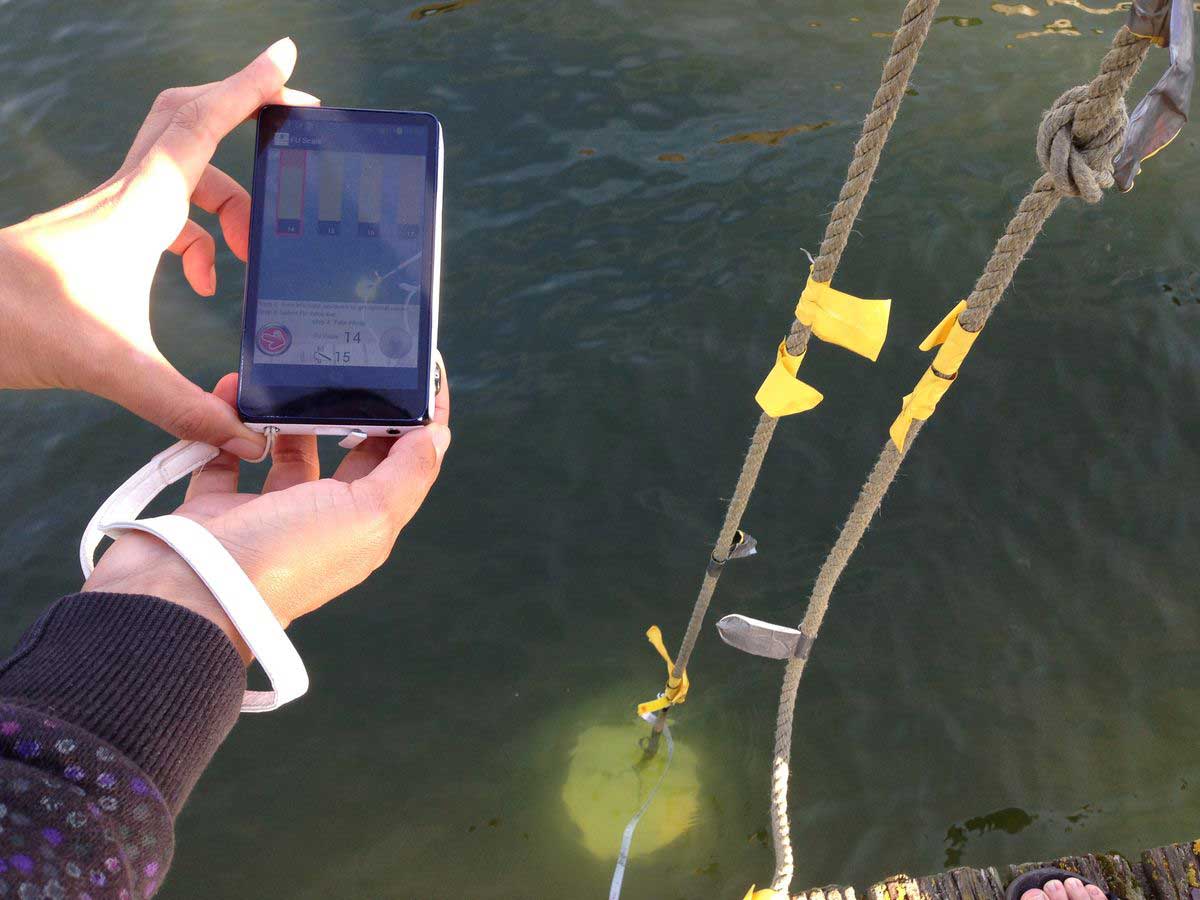 Authors: Dr. Arshad M. Khan and Meena Miriam Yust
The coastal waters by Wilmington, Delaware, the president's home base, have risen a record 3 mm in the past year.  Worse, the rate of increase is itself increasing portending a foot or more in the next century.  It means a rebuilding of docks plus barriers to prevent serious tidal flooding.
The Virginia Institute of Marine Sciences (VIMS), affiliated with the College of William and Mary, has been collecting data on sea levels for the past 52 years. It released its latest annual report recently, noting sea level rising by historic amounts — as in the case of Wilmington — as well as the accelerating rate of increase.
There are 32 tide gauges placed along the US coasts all the way to Alaska. Maintained by the National Oceanic and Atmospheric Administration (NOAA), these measure levels every six minutes. Researchers at VIMS take a monthly average to avoid a skewed analysis due to unusual weather patterns like storms.
The Institute's report presents sea level changes, assesses future trends, and tries to explain the increases or even decreases at particular localities. Sea level changes are relative to the adjoining land. For example, the rates are actually falling in Alaska but that is caused by shifting tectonic plates raising land and off-setting the sea level rise.
Researchers describe the persistent sea level rise as a "slow emergency" — not a storm that will be hitting tomorrow but trouble ahead and the report cards can help local authorities plan for the future.
Wetlands Watch works to preserve wetlands in Virginia's coastal areas. Rising sea level is a particular concern because it is expected to affect most of the state's coastal wetlands. Therefore in addition to policy advocacy, Wetlands Watch has developed Sea Rising Solutions, which helps in mapping out where flooding is likely.
Spreading the word about sea level rise and its consequences engages the whole community and motivates legislators and developers to adapt to the new norm and prepare ahead for a changing environment.
There is another problem with coastal areas: a gradual darkening of the sea water. It is serious for such a change in color and clarity poses a significant threat to marine life. The Coastal Ocean Darkening Project at the University of Oldenburg in Germany simulated the effects by filling huge metal vats with water and phytoplankton and hanging lamps above them to simulate sunlight. They then darkened the water using low, medium and high concentrations of a brown liquid extracted from peat to simulate decaying organic matter. The phytoplankton were all negatively affected but particularly in the vats with medium and high concentrations which blocked off more light. Also some phytoplankton were affected more than others.
The adverse consequences to the elemental base of the ocean's food threatens marine species up the chain, and especially those relying on the phytoplankton types most affected. Moreover, reduced vision hinders those species, like fish, relying on vision to hunt, while not affecting those that do not, like jellyfish.
Why is the water darkening? One hint might be that environmental regulation of fertilizer use goes along with improvements in the Mediterranean, the North Sea and parts of the North American coast. And of course reducing global warming would decrease ice melt and subsequent sea level rise.
Promoting Green Finance in Qatar: Post-Pandemic Opportunities and Challenges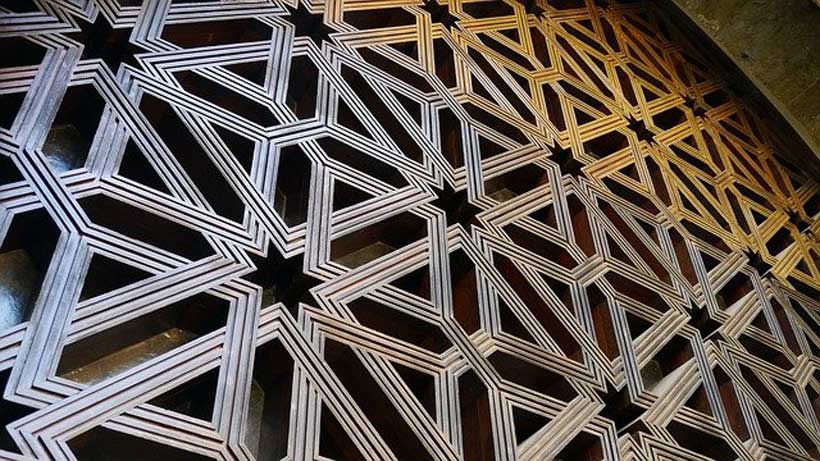 The recent COVID-19 pandemic had significant implications for both national economies and the global financial system, in addition to hindering the achievement of the sustainable development goals agenda. The UNDP estimates global human development—a combination of education, health, and living standards—could fall this year for the first time since 1990, which highlights how the effects of the pandemic present both an enormous challenge and tremendous opportunities for reaching the 2030 Agenda and the Sustainable Development Goals (SDGs).
With the additional challenges arising from climate change, governments have committed to several policy measures which promote a green recovery to rebuild their economies, while benefiting the people and the planet. The Organisation for Economic Co-operation and Development (OECD) estimates that the public resources committed by governments to support a green recovery amount to at least USD 312 billion. These measures present tremendous opportunities for green finance in general, and Islamic green finance in particular, in the context of Muslim-majority countries.
The State of Qatar, in light of its National Vision 2030 and in order to enhance the diversification of its economy away from hydrocarbon, has taken several measures to mitigate climate change. These include increasing the use of solar energy to more than 20% of its energy mix by 2030, the optimal use of water, improving air quality, waste recycling, increasing green spaces, in addition to the country's commitment to organizing the first "carbon neutral" tournament featuring the use of solar-powered stadiums and water and energy-saving cooling and lighting technology. The State is also a signatory of the Paris Agreement on Climate Change and supports a number of global initiatives in relation to climate change mitigation.
All these initiatives could be funded via green finance. In this regard, there are four global trends in the financial industry that the State of Qatar can leverage to promote green finance for green recovery:
Growth of SRI and ESG awareness:
Socially responsible investing (SRI) and environmental, social, and governance (ESG) investing are two of the fastest growing investing areas globally. Both are driven by the increasing awareness of social and environmental responsibility. According to the Global Sustainable Investment Alliance, global sustainable investment reached $30.7 trillion in the five major markets at the start of 2018, a 34 percent increase in two years. These include Europe, United States, Japan, Canada, Australia, and New Zealand. Developing green finance instruments and products can attract a growing SRI investor base that seeks to align social and environmental values with its investment portfolios.
Upward trend of Islamic Finance:
According to the Islamic Financial Services Board (IFSB), the total worth of the Islamic Financial Services Industry across its three main segments (banking, capital markets, and takaful) is estimated at $2.44 trillion in 2019, marking a year-on-year 11.4% growth in assets in US dollar terms. According to Thomson Reuters, the industry is projected to reach $3.8 trillion by 2022. Qatar is one of the global Islamic finance hubs with Islamic finance assets representing more than 20% of the local financial system's assets. With the recent development of Islamic green finance, Qatar has the opportunity to position itself as a sustainable finance leader in the region by promoting synergies between Islamic and green finance growing markets.
Financial innovation for sustainability:
The United Nations Conference on Trade and Development (UNCTAD) highlights that achieving the Sustainable Development Goals (SDGs) will take between $5 and $7 trillion, with an investment gap in developing countries of about $2.5 trillion and the additional net investment required to implement renewable energy solutions standing at $ 1.4 trillion, or about $100 billion per year on average between 2016 and 2030, according to the International Renewable Energy Agency (IRENA). Mitigating this funding gap requires an engaged private sector to make green investments. That is why several green instruments and products were developed across the various segments of the financial industry. These include green retail banking products, including green loans and green mortgages, green corporate and investment products, green project finance, and green venture capital and private equity, as well as green capital market instruments, like green investment funds, green bonds, and sukuk.
Integration of sustainability objectives into national strategies:
Several governments around the world have integrated sustainability objectives and green finance roadmaps into their national strategies, either through a top-down approach, whereby green finance frameworks and taxonomies are harmonized at the country level (as with China), or via market-led collaborative actions. In addition, to overcome private sector investment barriers, such as high up-front costs, long investment timelines, and higher perceived risks, several countries have put in place incentives in the form of subsidies and tax exemptions. The State of Qatar can leverage these experiences through collaborations and partnerships to develop a unique green finance model in the region
Green Sukuk: A Fast Growing Market
Green sukuk is an innovative instrument for financing green infrastructure. It has the potential to become a new asset class targeting both Islamic and socially responsible investors.
Since the issuance of the first green sukuk in 2017 in Malaysia, the market has grown significantly, with twelve issuers in Indonesia, Malaysia, and the United Arab Emirates tapping the market, in addition to the Islamic Development Bank. About $7.6 billion in four currencies (EUR, IDR, MYR, and USD) was raised up to September 2020, with tenors ranging from two to 21 years. The amounts raised were allocated to green construction, energy efficiency, and clean transportation projects.
Promoting Green Finance in Qatar
Although the green finance market is still in an early stage of development in the country, the market has witnessed several initiatives by local institutions that might pave the way to the development of a more dynamic market. In September 2020, Qatar National Bank (QNB) issued the first ever green bond in Qatar, a $600 million tranche, under its MTN Program, with a maturity of five years under its established Green, Social, and Sustainability Bond Framework.
In addition, Qatar Stock Exchange (QSE) introduced an ESG Guidance in 2017 to assist listed companies wishing to incorporate ESG reporting into their existing reporting processes.
While Bond and sukuk issuance in Qatar reached $28 billion in 2019, the market is largely driven by government issuance and commercial banks for corporate issuances, with the exception of Ezdan Sukuk in 2016 and 2017. The development of green sukuk in the country with the enabling ecosystem could facilitate corporate sukuk issuance, thus enhancing market liquidity.
In conclusion, promoting a green recovery in line with the country's economic diversification objectives and climate mitigation strategies will require the development of an enabling ecosystem for the development of green finance in Qatar. Developing a pipeline of bankable green projects at the country level, market awareness, and promoting synergies between Islamic and green finance will provide the basis for further innovation and policy action, such as green labels, frameworks, and incentives.