Despite increasing trade tensions business confidence in Asia Pacific remains high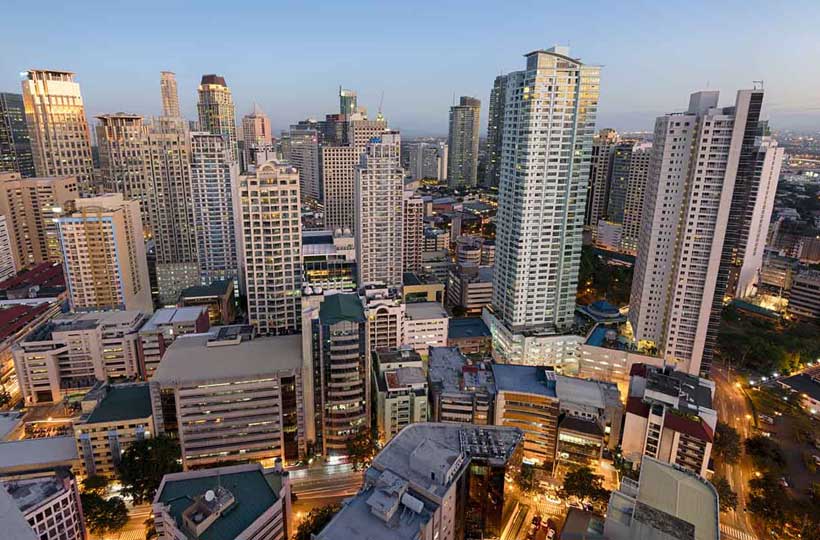 Business leaders across Asia Pacific remain confident that their companies revenues will grow over the next 12 months despite increasing trade frictions.
In its latest survey of 1189 business leaders across the 21 Asia-Pacific Economic Cooperation (APEC) economies, PwC found that 35% were very confident of revenue growth, down slightly from 37% a year ago, while a net 51% plan to increase investments over the next year.
PwC carried out the survey in the lead up to the APEC CEO Summit which takes place this week in Port Moresby, the capital of Papua New Guinea.
Business leaders in the United States and Thailand were among the most confident, with 57% and 56% 'very confident' of revenue growth while respondents in China and Mexico – two of the largest trading partners with the US – showed below average confidence.
Following the imposition of further tariffs between the US and China in September, a second survey of 100 business leaders in the US showed a majority (69%) expect a positive impact on their revenues from tariffs and only 27% expect a negative impact from tariffs on company costs.
In addition to being positive on revenue growth, a net 51% of business leaders are planning to raise levels of investment, up from 43% two years ago. The biggest winners across APEC for foreign investment will be Vietnam, China, The US, Australia and Thailand, with Australia entering the top five investment destinations as a new entry among respondents, and Indonesia dropping out of the top five this year.
Business leaders are also looking beyond the largest markets for future investment targets. When asked which APEC economy (beyond the US and China) has the right conditions to spark the next fast-growing 'unicorn' start up, Singapore and Japan top the list.
"While business leaders do not like uncertainty in any aspect of business, let alone flows of trade, they are learning to adapt to the new reality and finding ways to grow and thrive," said Raymund Chao, Chairman of PwC, China. "While around a fifth of the business leaders we spoke to had experienced new barriers to trade this year the number of CEOs who are seeing new opportunities coming out of the new trade arrangements has doubled over last year.
"While there are winners and losers in any trade war, our research clearly shows that businesses are uncovering new paths to growth".
The market for employment is also looking positive with 56% of business leaders creating more jobs and only 9% actively reducing headcount as a direct impact of technology on their workforce.
However, the right talent is not always readily available with 34% of business leaders struggling to find the people that they need with the right skills and experience. The gap is felt acutely across science, technology, engineering and maths (STEM) skills with 65% of business leaders stating that their governments need to do more to train STEM professionals and only 14% feeling their government is doing enough in this area.
This sentiment is also reflected when business leaders were asked what could be done to make growth more inclusive for more people across APEC. The number one factor that business leaders identified was expanded access to high-quality education at all levels followed by improved transport.
"The issues of training and education are very clearly on the top of the agenda for business leaders in APEC, giving a clear message to heads of state as they meet this week in Port Moresby about what more help could be done for business to secure long term success," said Raymund Chao.
APEC business leaders are also very well aware of the need to invest more in becoming digital. With the internet economy projected to reach over US$200 billion in Southeast Asia alone by 2025, the top investment priority for business leaders is digital customer interactions closely followed by digital skills for their workforce.
Business leaders also know they need to do more when it comes to being digital. Only 15% of business leaders describe their use of Artificial Intelligence (AI) as highly competitive while 33% are not making use of AI at all. Those companies that describe themselves as highly competitive at AI are clear what they need to do to build on their perceived lead: increase investments, build more capability in AI and invest in local start-ups.
But while technology can provide part of the answer to sustainable growth, it is also presenting challenges in the new trade environment with moving data across borders identified as the area where businesses have experienced the biggest increase in new barriers in the last year – 20% – up from 15% in 2017.
"As APEC's businesses become more digital and embrace new technologies such as AI, data flows will increasingly become the fuel that will drive global trade. Dealing with concerns about increased barriers to data flow will remain a priority for business for some time," added Raymund Chao.
Corporate tax remains a key revenue source, despite falling rates worldwide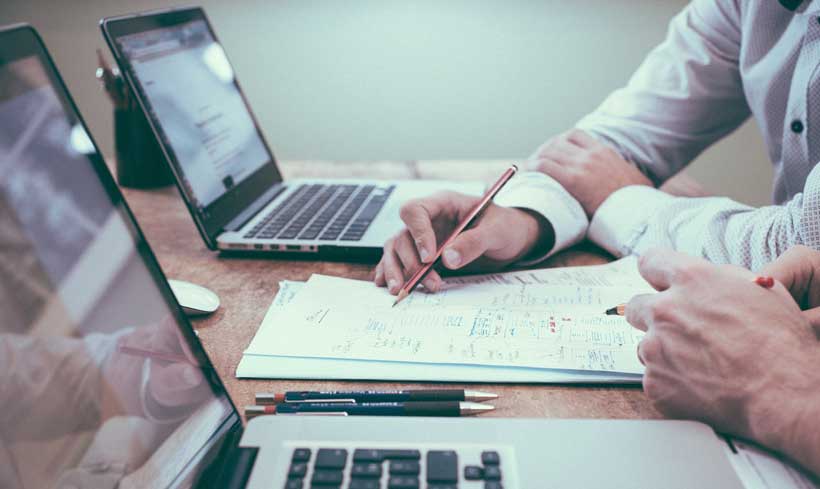 Taxes paid by companies remain a key source of government revenues, especially in developing countries, despite the worldwide trend of falling corporate tax rates over the past two decades, according to a new report from the OECD.
A new OECD report and database, Corporate Tax Statistics, provides internationally comparable statistics and analysis from around 100 countries worldwide on four main categories of data: corporate tax revenues, statutory corporate income tax (CIT) rates, corporate effective tax rates and tax incentives related to innovation.
The new OECD analysis shows that corporate income tax remains a significant source of tax revenues for governments across the globe. In 2016, corporate tax revenues accounted for 13.3% of total tax revenues on average across the 88 jurisdictions for which data is available. This figure has increased from 12% in 2000.
Corporate taxation is even more important in developing countries, comprising on average 15.3% of all tax revenues in Africa and 15.4% in Latin America & the Caribbean, compared to 9% in the OECD.
Corporate tax revenues have also held up when considered as a percentage of GDP, where the average share increased from 2.7% of GDP in 2000 to 3.0% in 2016 across the jurisdictions included in the database.
The new OECD analysis shows that corporate tax remains a key source of revenue, despite a clear trend of falling statutory corporate tax rates – the headline rate faced by companies – over the last two decades. The database shows that the average combined (central and sub-central government) statutory tax rate fell from 28.6% in 2000 to 21.4% in 2018. More than 60% of the 94 jurisdictions for which tax rate data is available in the database had statutory tax rates greater than or equal to 30% in 2000, compared to less than 20% of jurisdictions in 2018.
Comparing statutory corporate tax rates between 2000 and 2018, 76 jurisdictions had lower tax rates in 2018, while 12 jurisdictions had the same tax rate, and only six had higher tax rates. In 2018, 12 jurisdictions had no corporate tax regime or a corporate income tax rate of zero.
The OECD analysis highlights that CIT revenues are influenced by many factors, and therefore focusing on headline statutory tax rates can be misleading. For example, jurisdictions may have multiple tax rates with the applicable tax rate depending on the characteristics of the corporation and the income. Progressive rate structures or different regimes may be offered to small and medium-sized companies, while different tax rates may be imposed on companies depending on their resident or non-resident status. Some jurisdictions tax retained and distributed earnings at different rates, while some impose different tax rates on certain industries. Lower tax rates are often available for firms active in special or designated economic zones, and preferential tax regimes offer lower rates to certain corporations or income types.
Another factor influencing CIT revenues is the definition of the corporate tax base. The OECD Corporate Tax Statistics database assesses how standard components of the corporate tax base reduce the effective tax rate faced by taxpayers, including the effects of fiscal depreciation and several related provisions, such as allowances for corporate equity.
Taking these provisions into account, the database shows that "forward-looking" effective tax rates are generally lower than statutory tax rates, with an average reduction of 1.1 percentage points observed in 2017 across the 74 jurisdictions analysed in the database. Targeted tax incentives, such as for research and development (R&D) expenditures and intellectual property (IP) income, are widely used to reduce the corporate tax burden for specific activities.
The new database is intended to assist in the study of corporate tax policy and expand the quality and range of statistical information available for analysis under the OECD/G20 Base Erosion and Profit Shifting (BEPS) initiative. In 2015, the OECD reported that base erosion and profit shifting was having significant effects on the corporate tax base, estimating revenue losses to governments from BEPS in the range of USD 100-240 billion (2014 figures), equivalent to 4-10% of corporate tax revenues.
The new database, which will be updated annually, aims to improve the measurement and monitoring of BEPS. Future editions will also include an important new data source – aggregated and anonymised statistics of data collected under country-by-country reporting now being implemented under BEPS Action 13 – that will allow "backward-looking" assessment of effective tax rates actually paid by firms.
Global Commission Describes New Geopolitical Power Dynamics Created by Renewables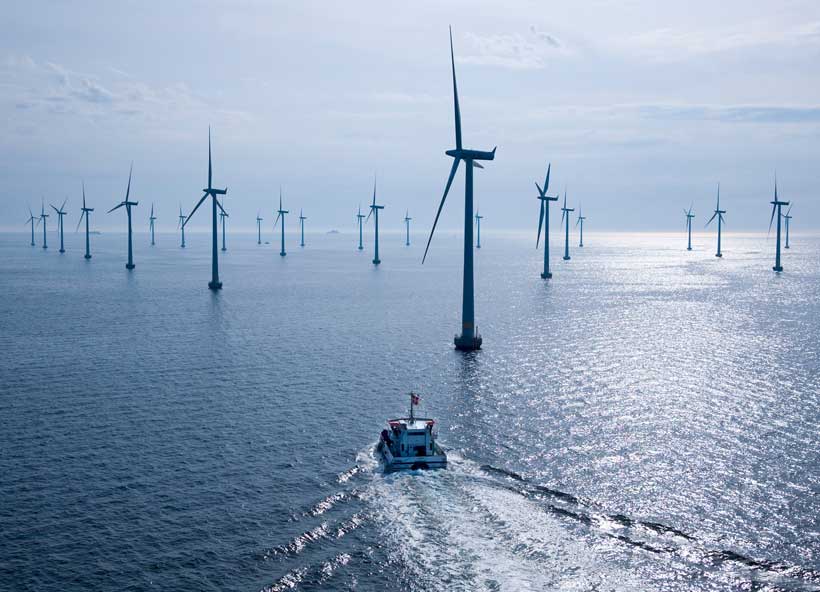 Political and business leaders from around the world have outlined the far-reaching geopolitical implications of an energy transformation driven by the rapid growth of renewable energy. In a new report launched today at the Assembly of the International Renewable Energy Agency (IRENA), the Global Commission on the Geopolitics of Energy Transformation says the geopolitical and socio-economic consequences of a new energy age may be as profound as those which accompanied the shift from biomass to fossil fuels two centuries ago. These include changes in the relative position of states, the emergence of new energy leaders, more diverse energy actors, changed trade relationships and the emergence of new alliances.
The Commission's report 'A New World' suggests that the energy transformation will change energy statecraft as we know it. Unlike fossil fuels, renewable energy sources are available in one form or another in most geographic locations. This abundance will strengthen energy security and promote greater energy independence for most states. At the same time, as countries develop renewables and increasingly integrate their electricity grids with neighbouring countries, new interdependencies and trade patterns will emerge. The analysis finds oil and gas-related conflict may decline, as will the strategic importance of some maritime chokepoints.
The energy transformation will also create new energy leaders, the Commission points out, with large investments in renewable energy technologies strengthening the influence of some countries. China, for instance, has enhanced its geopolitical standing by taking the lead in the clean energy race to become the world's largest producer, exporter and installer of solar panels, wind turbines, batteries and electric vehicles. Fossil-fuel exporters may see a decline in their global reach and influence unless they adapt their economies for the new energy age.
"This report represents the first comprehensive analysis of the geopolitical consequences of the energy transition driven by renewables, and a key milestone in improving our understanding of this issue," said Commission Chair Olafur Grimsson, the former President of Iceland. "The renewables revolution enhances the global leadership of China, reduces the influence of fossil fuel exporters and brings energy independence to countries around the world. A fascinating geopolitical future is in store for countries in Asia, Africa, Europe and the Americas. The transformation of energy brings big power shifts."
"The global energy transformation driven by renewables can reduce energy-related geopolitical tensions as we know them and will foster greater cooperation between states. This transformation can also mitigate social, economic and environmental challenges that are often among the root causes of geopolitical instability and conflict," said Adnan Z. Amin, Director-General of IRENA.
"Overall, the global energy transformation presents both opportunities and challenges," continued Mr. Amin. "The benefits will outweigh the challenges, but only if the right policies and strategies are in place. It is imperative for leaders and policy makers to anticipate these changes, and be able to manage and navigate the new geopolitical environment."
The Commission says countries that are heavily reliant on fossil fuel imports can significantly improve their trade balance and reduce the risks associated with vulnerable energy supply lines and volatile fuel prices by developing a greater share of energy domestically. With energy at the heart of human development, renewables can help to deliver universal energy access, create jobs, power sustainable economic growth, improve food and water security, and enhance sustainability, climate resilience and equity.   The report was launched by the Commission at IRENA's ninth Assembly in the presence of ministers and senior policy makers from more than 150 countries.
Global Economic Prospects: Middle East and North Africa
Growth in the Middle East and North Africa is estimated to have improved to 1.7 percent in 2018, contributed by acceleration in activity of both oil exporters and importers.
Growth among oil exporters is estimated to have strengthened in the year that just ended. Among the countries of the Gulf Cooperation Council (GCC), increased oil production and prices have eased fiscal consolidation pressures, enabling higher public spending and supporting higher current account balances. Among non-GCC oil exporters, anemic growth in Iran associated with US sanctions has been a drag on regional growth. Growth in Algeria is estimated to have accelerated to 2.5 percent in the year that just ended, supported by public spending.
Egypt, an oil importer, grew a faster 5.3 percent last fiscal year as tourism and natural gas activity continue to show strength, unemployment rate has generally fallen, and policy reforms progress. Favorable agricultural harvest and tourism helped support growth in Morocco and Tunisia in 2018, which are estimated to grow at a 3.2 percent and 2.6 percent rate, respectively.
Outlook: Regional growth is projected to rise to 1.9 percent in 2019. Despite slower global trade growth and tighter external financing conditions, domestic factors, particularly policy reforms, are anticipated to bolster growth in the region.
Growth among oil exporters is expected to pick up slightly this year, as GCC countries as a group accelerate to a 2.6 percent rate from 2 percent in 2018. Higher investment and regulatory reforms are anticipated to support stronger growth in the GCC. Iran is forecast to contract by 3.6 percent in 2019 as sanctions bite. Algeria is forecast to ease to 2.3 percent after a rise in government spending last year tapers off.
Egypt is forecast to accelerate to 5.6 percent growth in FY2019, as investment is supported by reforms that strengthen the business climate and as private consumption picks up. Growth for both Morocco and Tunisia are anticipated to reach 2.9 percent in 2019, sustained by policy reforms and improvement in tourism. Growth forecasts for the region are predicated on the assumption that geopolitical conflicts do not escalate significantly and regional spillovers from conflict-affected economies are limited.
Risks: Risks to the regional outlook are tilted to the downside. New conflicts in fragile economies can escalate and inflict even greater damage to incomes and economic activity, not to mention health and welfare; and may compound the impact of the refugee crisis on host and origin economies. Escalation of U.S.-Iran tensions would have adverse repercussions for the region. Geopolitical factors, combined with uncertainty about oil exporters' oil production responses, could trigger volatility in oil prices. Lower oil price prospects could impact the region's outlook, especially for the oil exporters, while it could help oil importers.
Tighter global financing conditions could affect oil importers and exporters in the region alike. High external debt denominated in foreign currency in some oil importers suggests these economies would be vulnerable to a sharp appreciation of the U.S. dollar.
On the upside, rising reconstruction spending in conflict-affected economies (e.g., Iraq) may have positive spillovers to neighboring economies.