Decoding The MoU Between India And Brunei For Space Research
Brunei Darussalam or Brunei is one of the oldest continuing monarchies in the world. The ancient name "Negara Brunei Darussalam" means "State of Brunei- Abode of Peace". Its earliest documented history dates back to 6th century when Brunei was apparently called "Puni" a possible distortion of the Sanskrit word "Baruni". Brunei was then a Hindu-Buddhist kingdom which had linkages with the famed Sri Vijaya and Majapahit empires of the region, as well as with China.  It was in the late 14th century, Brunei converted into an Islamic Sultanate when its ruler, Awang AlakBetatar, married a Muslim Johore princess from Malacca and embraced Islam to become Brunei's first Sultan – Mohammed Shah.  Bilateral diplomatic relations between India and Brunei were cemented in May 1984. India and Brunei by virtue being developing countries with strong traditional and cultural ties, enjoy a fair degree of commonality in their perceptions of major international issues. Brunei is a constant partner of India's 'Act East' policy and expansion and deepening of cooperation with the Association of Southeast Asian Nations (ASEAN). Diplomatically, Brunei supports India's claim for permanent membership in an expanded United Nations Security Council (UNSC) and also supported India for its candidature for a Non-Permanent Seat of the UNSC in 2012.
India's export trade with Brunei in 2013 valued USD 32 million while imports mainly crude oil from Brunei were valued at USD 763 million. According to trade stats, India is the third-largest importer of crude oil for Brunei. The two important reasons enabling a positive bilateral trade have been relatively flexible shipping costs and Brunei's small population base. Indians constitute around 2.3 per cent of Brunei's total population. Indian migration to Brunei started since 1929 when oil was discovered in the country. Presently, the majority of the doctors in Brunei are from India and other professionals include engineers, IT professionals, bankers, teachers etc. Indian businessmen have managed to maintain a clear monopoly in the textile industry. According to the Census, there are approximately 10,000 Indian nationals living and working in Brunei.  Bilateral trade between India and Brunei stood at over $504 million in FY 2016-17, according to figures published by Brunei's Department of Economic Planning and Development. The southeast Asian nation is critical for India's Look East Policy and geopolitical expansion for strengthening of cooperation with the 10-nation regional bloc (ASEAN). Brunei also has served India's country coordinator and political facilitator with the ASEAN for three years from 2012.
"When India celebrates the 75th year of Independence in 2022, and if possible, even before, an Indian son or daughter will undertake a manned space mission on board 'Gaganyaan' carrying the national flag," Prime Minister Narendra Modi announced in his 2018 Independence Day Speech. This milestone will make India the fourth nation to send a human in space after the United States, Russia and China. Future plans include the development of Unified Launch Vehicle (ULV), Small Satellite Launch Vehicle (SSLV), development of a reusable launch vehicle, human spaceflight, controlled soft lunar landing, interplanetary probes, and a solar spacecraft mission. The Department of Space was allocated Rs 8,936.97 crore in the 2018 Budget for various space-related projects. The total allocation for the Department of Space for the second fiscal was around Rs 10,783 crore a leap from Rs 9,155.52 crore allocated for the FY 2017-18 net of recoveries and receipts. 'Space economics' suggests that spending on science and technology leads to all-round social development. The Government is also planning on investing extensively in research, training and skill development in robotics, AI, digital manufacturing, Big Data intelligence and Quantum communications, among others. Space Research has been one of the most important areas of interest of the present government.  In the current era of outer space research and development, India is heavily banking on bi-lateral and multi-lateral tie-ups to delve into this area.
The Union Cabinet chaired by the Hon'ble Prime Minister Narendra Modi has approved the Memorandum of Understanding (MoU) between India and Negara Brunei Darussalam on coordination in the operation of Telemetry tracking and Telecommand station for satellite and launch vehicles, and for collaboration in the field of Space Research, Science and Applications. The MoU authorises India to continue to operate, maintain and augment its ground station meant for supporting India's launch vehicle and satellite missions. This will also enable India to share its experience and expertise in space activities through training of officials and students from Brunei Darussalam on Space Technology applications. Cooperation with Brunei Darussalam through this MoU would facilitate operation, maintenance and augmentation of Indian Ground Station to support India's launch vehicle and satellite missions. The MoU will provide momentum to explore contemporary research activities in ground station operations and training on space technology applications. The MoU was signed in New Delhi, India on 19th July 2018. India also signed an MoU with South Africa on 26th July 2018, which shall enable both the nations to coordinate on the potential areas of cooperation such as space science, technology and applications including remote sensing of the earth, satellite communication and satellite-based navigation, space science and planetary exploration, utilise spacecraft and space systems and ground systems and application of space technology.
India has also signed similar MoUs with Russia, Oman and Japan for expansion of cooperation in the field of exploration and use of outer space for peaceful purposes. Joint projects, sharing of expertise and resources, development of space systems and components, scientist training and exchange of vital information are the central components of these agreements. India is marching towards economic prosperity and being labeled as the fastest growing economy in the world, it is geopolitically and strategically crucial for India to have a powerful outer space technology and to have a strong space relationship with other countries.
A Reflection on the 2019 White Paper on Vietnamese National Defense
Authors: Do Quynh Anh & Yang Yizhong
Among more than one dozen of the neighbor states of China, Vietnam is of special interest in terms of their mutual relations which are based upon the past legacies, current ideologies and geopolitical concerns. Henry Kissinger wrote in his work On China that "Vietnamese national identity came to reflect the legacy of two somewhat contradictory forces: one the one hand, absorption of Chinese culture; on the other hand, opposition to Chinese political and military domination from time to time. As a result, Vietnam has confronted China with unprecedented psychological and geopolitical challenge".
This comment is not exaggerated if we look at that Vietnamese have eyed their northern neighbor with suspicion and even fear. Yet meanwhile viewed from China, a strategic nightmare of encirclement might appear if a hostile power(s) work on a coalition with Vietnam, no matter which power is, such as the United States, Japan or the Soviet Union. After the fall of Saigon in 1975, this nightmare seemed to approach rapidly because Vietnam and the Soviet Union formed allies in 1978 and then invaded Cambodia by force. In light of this, China seemed to be in an exceptionally vulnerable position as both north and south of China's borders were threatened by a two hostile powers. The strategic encirclement of China did disappear in the early 1990s when the Soviet Union collapsed. However, with the rapid rising of China over the past decade, the United States has been more proactive and even outrageous to bring forth in 2010-11 a U.S. "pivot" toward Asia and primarily against China. Since then, the United States has openly made efforts to forge a kind of Asian-version NATO, which would cover its core allies such as Japan and Australia, but certainly Washington eyes India and Vietnam in particular.
It is self-evident that the United States has increased its FDI into Vietnam and even tried to woo the liberal leadership in Hanoi by lifting former arms embargo against the communist-regimes, previously including Vietnam. In order to persuade Hanoi to side with it, Washington has used all kinds of means from political, economic, educational, cultural and even to military to approach Vietnam. Yet, what has Vietnam responded to the United States and its strategic encirclement of China in terms of the bilateral relations and regional stability?
True, Vietnam is a weaker power in comparison to China in all the hard terms. Thus it is sensible for Hanoi to seek for a stronger power to be its strategic partner if not an ally. In light of the de facto alliance between China and Russia, which were the vital allies during the Vietnamese war 45 years ago, Vietnam is also necessary to go to the United States for help. As Stephen Walt argued, when confronted by a significant external threat, states may either balance or bandwagon. Here balancing is defined as allying with others against the prevailing or a perceived threat. In theory and practice as well, states will select their alliance partners on the basis of whether they would ally against or with the external threat.
Taking into account all the concerns, on November 25 Vietnamese government published the2019 White Paper on its national defense and highlighted self-sufficiency and reaffirmed the consistent "Three No's" policy. More precisely, the White Paper confirms that "Vietnam will not form military alliances with other countries, will not align with one country against another, and will not allow foreign military bases on Vietnamese soil, adding "not use force or threaten to use force in international relations." The White Paper includes three parts: strategic context; a framework for defense policy; and the development of the Vietnam People's Armed Forces. Yet, meanwhile the White Paper outlines a commitment to "introduce modern equipment" and continue to build defense and diplomacy ties with the international community. More other priorities are contained in the White Paper such as the requirement to continue to enhance Vietnam's self-reliance by "building and enhancing weapons and equipment", and to provide a level of defense investment that is "in line with the country's economic development".
In effect, the 2019 White Paper is seen as a sort of public diplomacy by Vietnam with a view to showing its good-will to the international community as in 2020 Vietnam will host 20 ASEAN military-defense conferences and activities, which are regarded as the primary task of Vietnam's diplomacy for the years of 2018-20. More than this symbolic role, Vietnam is well-aware that rising U.S.-China tensions over freedom of navigation in the South China Sea have increasingly pressured other states, particularly within Southeast Asia, to choose sides. As a key maritime counterclaimant to China's expansive sovereignty claims in the region, Vietnam in the last a few years has played a delicate balancing act. On the one hand, Hanoi has been working directly with Beijing on confidence-building measures to prevent total Chinese domination of the South China Sea. As Vietnam has worked with China to enhance mutual understanding through pragmatic cooperation between the two countries and two parties. On the other hand, Vietnam is actively pushing back against China by bolstering defense ties to major powers with a stake in maintaining the rules-based international order.
Yet, some scholars argued that the common refrain on the latter point, however, is that no one should get overly excited about Vietnam's balancing because of the challenges inherent in its "Three Nos" defense policy—that is, no military alliances, no aligning with one country against another, and no foreign military bases on Vietnamese soil. In effect, the Three Nos first made an appearance in Vietnam's 1998 defense white paper and then reappeared in subsequent papers issued in 2004 and the most recent in 2009. The policy is also mentioned in Hanoi's new Law on National Defense, which was passed in June and took effect on January 2019. It is quite sure that the Three Nos policy complicate the Trump administration objective, per the National Security Strategy, to bolster Vietnam ties to counter Chinese coercion in the South China Sea and broader Indo-Pacific. Growing U.S.-Vietnam defense ties in the last a few years—headlined in March by the first U.S. aircraft carrier visit to Vietnam since the end of the Vietnam War—appeared to stumble this past fall when Hanoi abruptly cancelled 15 defense engagements for 2019. Hanoi's decision was probably largely the result of disgruntlement over American crusade against the communists globally, but it also was, at least in part, due to growing concerns with America's will and capacity to resist the rise of China.
To be sure, there will always be setbacks in diplomacy, yet Vietnamese leaders are very familiar with ancient Chinese statecraft and well employed its principles to significant effect against looming external threats. Historically, they took China against France and then sided with China and the Soviet Union combating the United States, followed by using the Soviets against China. Now both China and Vietnam have realized that the next context is already unfolded between themselves, for example, Vietnam in May 2019 hosted India for an unprecedented joint naval exercise in the South China Sea. It is hard to envision any country other than China that the exercise was aimed at deterring. The same could also be argued about the U.S. aircraft carrier visit. Either way, these occurrences are likely to be relatively rare, since it is patently risky for Hanoi to fully engage in military cooperation with Washington for the sake of both the terms of ideology and national security.
Fortunately, Hanoi has been quite welcoming of many foreign naval port calls to its shores, including from the United States, India, Japan, Australia, European powers, Russia, China, and others. In light of this, Vietnam necessarily makes the engagement fit within the Three Nos policy or keeps the balance of power politics relatively quiet. If Hanoi sees a benefit in a particular defense exchange, it is also the core of classical diplomacy.
What Jokowi's anti-radicalism cabinet can do for Indonesian security
Jokowi second terms have been preoccupied with the issue of radicalism following the shocking attack to former coordinator minister of politics, law and security, Wiranto. The attack has re-write insecurity of radical movement in Indonesia.
Just in time after the attack, Jokowi needs to prepare his new cabinet as he won the presidential election for the second time. Some promising names have surprised the people namely Nadiem Makariem, Erick Tohir and former Jokowi's opponent in the election, Prabowo Subianto. But this has not surprised me as much as Jokowi decision to entice 6 former military general to the cabinet.
Coordinator ministry of maritime and investment; Luhut Binsar Pandjaitan, presidential office stuff; Moeldoko, minister of health; Dr. Terawan, minister of defense; Prabowo Subianto, minister of home affairs; Tito Karnavian and minister of religious affairs; FachrulRazi. It was continuing Jokowi image that has a close relation with military figures.
However, some controversy popping up due to Jokowi decision to choose FachrulRazi as the minister of religious affairs. His background was far from his current position. His statement to prohibit niqab for civil servants has responded with a major disagreement. Fachrul acclaimed that it was in order to prevent radicalization in the governmental office while on the other side believed that the minister was affected by Islamist-radicalism stereotyping.
Aside from that, Jokowi himself declare that his decision to put former general at the ministry of religious affairs was in order to counter radicalization movement. Several strategic posts in the ministry have also fulfilled by a former general, such as the ministry of home affairs and presidential office stuff. Even more, coordinator ministry of politics, law and human rights, Mahfud MD, has spoken loudly in public about radicalism, and eager to challenge whoever believed in the idea of an Islamic state.
Introducing non-traditional approach to Counter radicalization
Jokowi keeps his eyes on radical movement as his efforts to maintain political stability in the country. The appointment of several military generals in the cabinet was in order to take down radicalism that has been threatened state stability. Therefore, some observers nicknamed Jokowi second term as 'anti-radicalism cabinet', as he put radicalism as something that we must abolish mercilessly.
However, Jokowi deradicalization efforts have not been able to prevent radical movement. Terrorism expert from University of Indonesia, Ali Abdullah Wibisono, argued in the interview with CNN Indonesia, that only about 30% of former terrorists succeeded to prevent recidivism.
It must be a concern for the government as they are trying to prevent the radical movement by using deterrent effect. This approach has been widely criticized by the experts, as Dugan and LaFree suggest that harsh counter-terrorism measures can have a backlash effect. Take, for example, Said Ali Al-Shihri, who was graduated from Saudi deradicalization program, and return to terrorism as deputy leader of Al-Qaeda in Yemen after his released[4].
Jessica Stern suggested that any deradicalization efforts must be based on a clear understanding of what motivates people to join or leave radical movement. She added that ideology is not an important factor of someone decision to be a terrorist, a survey of 516 Guantanamo detainees found that knowing another member of Al Qaeda was better predictor of who becomes a terrorist than was believing in the notion of Jihad.
Assigning former military general in the ministry of religious affairs to deter radicalization was an oversimplified policy, as Stern indicates in her article that deradicalization program should integrate convicted terrorists to religious reeducation, psychological healing, and assistance in finding their job. Given that, deradicalization was not only about political stability, an institution and foremost the government should also ensure personal and economic security of convicted terrorists.
The convicted terrorist might have social pressure and reluctant to accept in society. Moreover, radical groups that affiliated with international terrorism network tend to have wider potential to return in the radical group after rehabilitation. This has been important to determine through comprehensive assessment as well as a holistic understanding of the human security approach.
Furthermore, political stability and national security have been widely known as Jokowi's ultimate dream. Yet, the cabinet should not adopt a state-centric perspective to deter radicalization. The radical group has deep rooted societal problems that should be the case for the government to look from a different angle.
Given that, deradicalization efforts have to starts from acknowledgment to protect human security. Therefore, Jokowi anti-radicalism cabinet need to have a clear understanding on societal problem of radical groups, and minimizing the use of force in order to reduce harsh backlash from the radical movements.
Belt and Road Initiative: Challenging South and Southeast Asia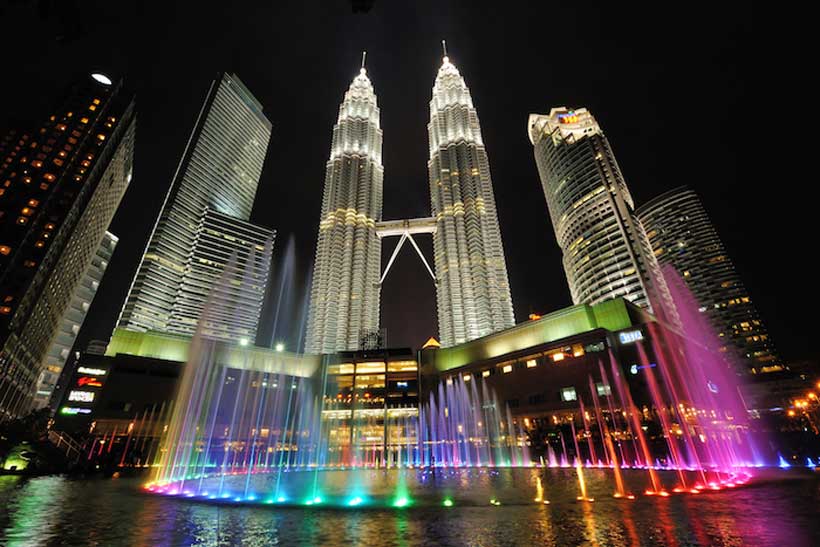 The euphoria about the Belt and Road Initiative (BRI) in Indonesia and elsewhere in South and Southeast Asia (SEA) has been felt since 2017, particularly following the country's participation in the BRI Summit in Beijing that year, where Indonesia (along with other SAARC and ASEAN member states) was expected to receive massive investments from China to support several infrastructure projects.
This year, the debates concerning the BRI are again becoming prevalent after Indonesia's Coordinating Minister for Maritime Affairs Luhut Binsar Panjaitan as Indonesia's representative signed 28 BRI projects last April. Among the various debated subjects is the growing concern about the real nature of the BRI. Is that a Chinese developmental initiative or a geopolitical instrument that uses debt-trap as a tool to bring targeted countries into the desired terms.
The BRI as Chinese debt trap
In the realisation of the BRI, China is targeted to spend US $ 4.4 trillion (Rp 62.7 thousand trillion) which is divided into various infrastructure projects in 65 countries. The funds from China will be disbursed from three main institutions, namely the Export-Import Bank of China, the Asia Infrastructure Investment Bank and the Silk Road Fund. However, the implementation of the BRI caused various kinds of controversy, one of which was related to the fear of a debt trap.
Sri Lanka is one of the BRI participating countries that must give up on China's debt. The Mattala Rajapaksa International Airport (MRIA) project in Sri Lanka which costed US $ 190 million (Rp 2.7 trillion) with an interest of 6.3 percent did not benefit from the airport's operations.
As a result, the Sri Lankan government is losing money. This made the country unable to pay debts to China. The inability to pay credit or interest, at the end of June 2016, led Sri Lanka to make an agreement with China in the form of equity (surrendering land for lease) for 99 years to the country.
According to a well-known SAARC strategic analyst based in India, Brahma Chellaney, what China does with its BRI is a debt-trap diplomacy effort, where this type of diplomacy is a bilateral relationship that is interwoven on the basis of debt. In its operations, this type of diplomacy involves a creditor country that deliberately extends excessive credit to the debtor country. If the debtor country cannot fulfill its debt obligations, often the creditor country will make it possible to interfere with economic and political conditions in the debtor country.
Acknowledging this, Malaysian Prime Minister Mahathir Mohamad in August 2018 said his country would stop funding-backed projects from China, including a railway line worth US $ 20 billion as there is a possibility that the country would be trapped in huge debts.
"We should avoid binary categorisations… However, a bilateral approach in developmental strategies historically does not bring back satisfactory results. Besides the Bretton Woods instruments – often enveloped in controversies, do not forget developmental champions. All of them are multilateral institutions of fair conditionalities, of balanced and transparent instruments: UNIDO, ADB, but also Islamic Development Bank, OFID or UNCTAD. If not a loan, ask them at least for advice", prof. Anis H. Bajrektarevic reminded us recently in Kuala Lumpur at the Economic Forum.
Indonesia and lessons from Malaysia
The same concern is also prevalent in Indonesia, given that the country, in the midst of many of its own problems, the government seemed to be incessantly ambitious to continue to take part in the BRI. It is important to remember that currently Indonesia's external debt has reached US$387.6 billion at the first quarter of 2019. It consists of government and central bank external debts of US$190.5 billion that have slightly rose by 3.1 percent (year-on-year) and private external debts of US$197.1 bilion that have rocketed by 12.8 percent (year-on-year).
Although the ratio of Indonesia's external debt to Gross Domestic Product (GDP) is relatively safe at the level 36.9 percent and S&P Global Rating has just raised the long-term sovereign credit ratio for Indonesia from "BBB-" to "BBB", the Indonesia's economic foundation is very fragile.
In 2018, for instance, the massive capital outflow made significant depreciation of the Rupiah against the US dollar due to the hike of Fed Fund Rates and the contagion of Turkish lira crisis. The currency hit about 15,000 rupiah against the greenbacks, the lowest level since the 1998 financial crisis, and made it one of the worst performing currencies in the region.
The extreme volatility of the Rupiah causes payments of interests and foreign debts more expensive. The 1998 financial crisis provided a precious experience that many companies faced default and the country's economy experience chaos with economic growth of -13.1%. With such conditions, how come Indonesia dear to magnify its debts by signing massive BRI projects?
There is also a concern that the BRI projects is, instead of profiting Indonesia, putting the country at a disadvantage. One example comes from the Palembang LRT project, which has the same potential as the airport in Sri Lanka, is empty with little visitors. In fact, this project must suffer losses with an operating burden of Rp. 8.9 billion (US$618, 545) per month.
By looking at the fact that infrastructure projects have not been able to improve economic growth and to the gap in inequality – especially in the East – as well as various other disputes, the government's decision to sign many BRI projects is certainly questionable. Also ironic is that the implementation of infrastructure development in Indonesia remains suffering from overt corruption practices. Instead of aiming at the welfare of society, infrastructure projects often become fields of concern for interested parties. Overall, there is a possibility that Indonesia will face Chinese debt trap is it is not careful, which would have negative impacts on the Indonesian economy.
The government needs to be able to make sure that participating in the BRI would not led to its loss. As what Malaysia has done, Jakarta may need to renegotiate with China on the terms and conditions of those projects. Indonesia must realise that China needs them more than they need China as the planned maritime route under the BRI would not be realised without Indonesia. Malaysian case demonstrates that negotiation is possible with China. Failure to do the above, it would not be surprising if what happened to Sri Lanka would also happen to Indonesia.
*Dendy Indramawan is a research assistant at Jakarta-based Institute for Development of Economics and Finance.
From our partner International Affairs