Decoding The MoU Between India And Brunei For Space Research
Brunei Darussalam or Brunei is one of the oldest continuing monarchies in the world. The ancient name "Negara Brunei Darussalam" means "State of Brunei- Abode of Peace". Its earliest documented history dates back to 6th century when Brunei was apparently called "Puni" a possible distortion of the Sanskrit word "Baruni". Brunei was then a Hindu-Buddhist kingdom which had linkages with the famed Sri Vijaya and Majapahit empires of the region, as well as with China.  It was in the late 14th century, Brunei converted into an Islamic Sultanate when its ruler, Awang AlakBetatar, married a Muslim Johore princess from Malacca and embraced Islam to become Brunei's first Sultan – Mohammed Shah.  Bilateral diplomatic relations between India and Brunei were cemented in May 1984. India and Brunei by virtue being developing countries with strong traditional and cultural ties, enjoy a fair degree of commonality in their perceptions of major international issues. Brunei is a constant partner of India's 'Act East' policy and expansion and deepening of cooperation with the Association of Southeast Asian Nations (ASEAN). Diplomatically, Brunei supports India's claim for permanent membership in an expanded United Nations Security Council (UNSC) and also supported India for its candidature for a Non-Permanent Seat of the UNSC in 2012.
India's export trade with Brunei in 2013 valued USD 32 million while imports mainly crude oil from Brunei were valued at USD 763 million. According to trade stats, India is the third-largest importer of crude oil for Brunei. The two important reasons enabling a positive bilateral trade have been relatively flexible shipping costs and Brunei's small population base. Indians constitute around 2.3 per cent of Brunei's total population. Indian migration to Brunei started since 1929 when oil was discovered in the country. Presently, the majority of the doctors in Brunei are from India and other professionals include engineers, IT professionals, bankers, teachers etc. Indian businessmen have managed to maintain a clear monopoly in the textile industry. According to the Census, there are approximately 10,000 Indian nationals living and working in Brunei.  Bilateral trade between India and Brunei stood at over $504 million in FY 2016-17, according to figures published by Brunei's Department of Economic Planning and Development. The southeast Asian nation is critical for India's Look East Policy and geopolitical expansion for strengthening of cooperation with the 10-nation regional bloc (ASEAN). Brunei also has served India's country coordinator and political facilitator with the ASEAN for three years from 2012.
"When India celebrates the 75th year of Independence in 2022, and if possible, even before, an Indian son or daughter will undertake a manned space mission on board 'Gaganyaan' carrying the national flag," Prime Minister Narendra Modi announced in his 2018 Independence Day Speech. This milestone will make India the fourth nation to send a human in space after the United States, Russia and China. Future plans include the development of Unified Launch Vehicle (ULV), Small Satellite Launch Vehicle (SSLV), development of a reusable launch vehicle, human spaceflight, controlled soft lunar landing, interplanetary probes, and a solar spacecraft mission. The Department of Space was allocated Rs 8,936.97 crore in the 2018 Budget for various space-related projects. The total allocation for the Department of Space for the second fiscal was around Rs 10,783 crore a leap from Rs 9,155.52 crore allocated for the FY 2017-18 net of recoveries and receipts. 'Space economics' suggests that spending on science and technology leads to all-round social development. The Government is also planning on investing extensively in research, training and skill development in robotics, AI, digital manufacturing, Big Data intelligence and Quantum communications, among others. Space Research has been one of the most important areas of interest of the present government.  In the current era of outer space research and development, India is heavily banking on bi-lateral and multi-lateral tie-ups to delve into this area.
The Union Cabinet chaired by the Hon'ble Prime Minister Narendra Modi has approved the Memorandum of Understanding (MoU) between India and Negara Brunei Darussalam on coordination in the operation of Telemetry tracking and Telecommand station for satellite and launch vehicles, and for collaboration in the field of Space Research, Science and Applications. The MoU authorises India to continue to operate, maintain and augment its ground station meant for supporting India's launch vehicle and satellite missions. This will also enable India to share its experience and expertise in space activities through training of officials and students from Brunei Darussalam on Space Technology applications. Cooperation with Brunei Darussalam through this MoU would facilitate operation, maintenance and augmentation of Indian Ground Station to support India's launch vehicle and satellite missions. The MoU will provide momentum to explore contemporary research activities in ground station operations and training on space technology applications. The MoU was signed in New Delhi, India on 19th July 2018. India also signed an MoU with South Africa on 26th July 2018, which shall enable both the nations to coordinate on the potential areas of cooperation such as space science, technology and applications including remote sensing of the earth, satellite communication and satellite-based navigation, space science and planetary exploration, utilise spacecraft and space systems and ground systems and application of space technology.
India has also signed similar MoUs with Russia, Oman and Japan for expansion of cooperation in the field of exploration and use of outer space for peaceful purposes. Joint projects, sharing of expertise and resources, development of space systems and components, scientist training and exchange of vital information are the central components of these agreements. India is marching towards economic prosperity and being labeled as the fastest growing economy in the world, it is geopolitically and strategically crucial for India to have a powerful outer space technology and to have a strong space relationship with other countries.
Vietnam's Role in ASEAN 2021 meetings
Taking on from the meetings held under the rubric of ASEAN chairmanship of Vietnam in the year 2020, the country coordinator for Russia in ASEAN, Indonesia conducted the meeting which reaffirmed the strategic partnership between ASEAN and Russia in January 2021. Under the meeting it was decided that the two sides need to address the implications of COVID -19 and accelerating the recovery from economic and social point of view across the region. The basis of meeting was the new ASEAN Russia comprehensive plan of action for the next four years (2021-2025), and discuss its impact related to political and economic security, industry, science and technology, smart cities, health cooperation, and increasing people to people contacts. Vietnam during its chairmanship has been proactive in developing meaningful engagement between ASEAN and Russia as well as between other dialogue partners.
Russia supported ASEAN centrality in organisational architecture, but a need was felt for further engaging Russia in the regional dynamics. Within January 2021 itself issues related to ASEAN Economic Community were discussed through the video conference. Given the fact that the ASEAN community blueprints have been discussed as well as the template for Asian comprehensive recovery framework has been out lined last year, the meeting as expected deliberated on issues related to communication and information technology, E-Commerce, minerals, science and technology, and innovation. Areas which have been highlighted during the ASEAN meetings last year has been related to the 4th industrial revolution and working out plan of action. ASEAN economies have been impacted by limited domestic demand and therefore recovery of the value chains suffered because of the pandemic. There is a need for post pandemic economic support.
ASEAN faced the biggest challenge with the change of government in Myanmar when military junta took over which has been criticised at global level. There have been calls at international level to address this at the regional organisational level and undertake effective measures so that the military junta should cede power to the democratically elected government in Myanmar. This was seen as a challenge to the ASEAN as military government had taken repressive measures with more than 800 people killed since the military coup. ASEAN took cognizance of the fact that the changes in Myanmar would be detrimental to its cohesive and centrality as well as it would challenge the authority that the ASEAN has in terms of a regional organization. It issued a statement seeking peace and dialogue among parties. In February 2021a meeting was held related to minerals exploitation and developing ASEAN minerals cooperation action plan and its effective implementation. It has been felt that with the ongoing 4th industrial revolution in ASEAN, the demand for critical minerals would rise exponentially. The meeting also commissioned a study which is expected to submit its report by the end of this year.
In the March 2021 ASEAN socio- cultural committee has expressed strong support to Brunei's chairmanship which espouses for better care, effective preparations, and prosperity in the region. Taking note of the earlier decisions which have been taken during the ASEAN 2020 meetings, the new chair highlighted various proposals which include developing regional responses to emergencies and disasters, youth academy programme, establishing the ASEAN climate change centre, and developing gender understanding among the people of the region. By the end of March, ASEAN India meeting was also held through the video conference in which it was buttressed that there is a need for effective implementation of the new plan of action for 2021- 2025. Stress was laid about the execution of ASEAN-India Fund, ASEAN- India Green Fund and a need was felt to proactively implement all these programmes under the ASEAN India project management. India has contributed USD 1 million to the COVID 19 fund which was appreciated, and views were shared regarding cooperation in medicine, developing vaccines, and cheap pharmaceutical products.
Under the chairmanship of Vietnam last year, it was suggested that ASEAN should prepare for the 4th industrial revolution in a more cohesive way. It was expressed that with the coming of digital economy and new innovations there is a need for comprehensive consolidated strategy which should prepare the region towards the 4th industrial revolution. It suggested that to achieve such a manufacturing revolution there is need for a better regulatory environment, global competitive standards, developing skills and capacity at the same time. The consultative meetings which were held in the last week of April, accepted that there is need for collaborative frameworks, creating the ecosystem which is required for achieving such a goal.
In early May ASEAN discussed issues related toCOVID-19 impact, transformation of global value chains and how the organization should accept the post recovery phenomenon for the long term. The workshop also addressed the hindrances about global value chain and what exactly are the opportunities which will emerge in the post pandemic recovery. It was suggested that there is need for developing critical infrastructure, addressing gaps in connectivity, and seriously undertaking measures for human resource development. What is surprising this year is the fact that ASEAN failed to raise issues related to the South China Sea very vociferously and how China has been asserting its maritime claims in the region. Even though there have been constrained statements in this regard.
Vietnam, on its part, has been proactively engaging ASEAN dialogue partners -Japan, India, Russia and the US in developing long term strategic partnership, and the new Vietnamese foreign minister updated the developments in South China Sea. ASEAN as an organization has been engaging the new partners such as Chile and Cuba. Vietnam has also been drawing attention to the activities of numerous Chinese vessels in Ba Dau(Whitsun reef ) and it was stated by the spokesperson of the Ministry of Foreign Affairs of Vietnam that the activities of the Chinese vessels violate Vietnam sovereignty and the provisions of the UNCLOS as it goes against the spirit of the Declaration on the Conduct of Parties in the South China Sea(DOC). At the international level during the press conference which was conducted in April 2021 on the issue of South China Sea, Vietnam foreign office clearly remarked that all countries should maintain peace and stability as well as cooperation in the South China Sea and must comply with the international law.
All the discussions which happen this year were a carryover from the discussions which were held in November 2020, and it means that the issue related to politico-security and socio-cultural communities would gain more momentum in coming years. The ASEAN meetings in 2020 has laid out the template and suggested new ideas which would bring the ASEAN economies together and develop blueprint for E-commerce, digital economy, digital connectivity, promoting finance, trade and investment in the region. The issues and the engagement with dialogue partners is expected to start in May 2021 and Brunei will have to undertake effective measures so that the momentum of ASEAN discussions is maintained.
Is Quad 2.0 transforming into a Pentad?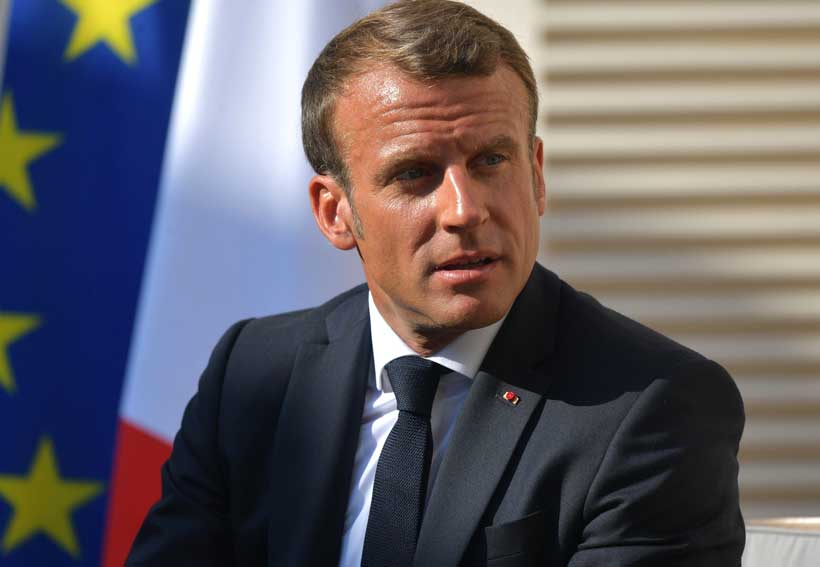 The reinvigoration of Quad Security Dialogue as Quad 2.0 including US, Japan, and Australia along with India during the 12th East Asia Summit in November 2017 has been appreciated and acknowledged by several countries including Germany, France, and Britain. It has been expressed from these countries that such a concert of the major democracies would provide peace, security and help in maintaining order and harmony in the region. Quad 2.0 has been gaining strength with the Foreign ministers meeting in February 2021 followed with Summit level meeting (online) in March 2021 between the leaders of the four countries -India, US, Japan, and Australia.
In 2017, during the India-France Strategic Dialogue, the French senior officials have hinted that they would like to explore possibility regarding collaboration with the Quad members about joining the initiative. The French side has clearly mentioned that given the strength and the objective of the Quad, France would like to join the initiative with the common consensus of the other four partners.
Given the fact that India is averse to any idea of an Asian NATO, therefore France, India and Australia have created a new minilateral which would develop security structures and promote maritime cooperation in the Indian Ocean region. In September 2020 during the foreign Secretary level dialogue between three countries issues such as Maritime Security, Blue Economy, Humanitarian Assistance and Disaster Relief (HADR), and Protection of Marine Global Commons were discussed. The maritime global commons and the blue economy are the two things along with maritime security which allude to the fact that France wants Quad by its side to protect its resources. Deliberating on the objectives and agenda of the Quad, France recently concluded joint exercise with the Quad members in April 2021. The exercises were conducted in the eastern Indian Ocean and were held for three days.
India has been operating Rafale fighter jets (14 are now in service with Indian air force) and plans to procure two squadrons (about 36) of these jets while the three Scorpene submarines have already been commissioned with the Indian navy. This structural defence cooperation between India and France has also been seen in the context of India's' entry into the Indian Ocean Commission (an intergovernmental group of island nations- Madagascar, Comoros, Reunion islands, Mauritius, and Seychelles, dealing with maritime governance) as an observer, and India and France maritime surveillance sorties from Reunion islands from Reunion Islands. India benefits from France entry into the Quad as it would enhance extensive naval presence and add more friendly ports into the Quad network. France has expressed concerns related to China's search for marine resources and seabed minerals near its Indian Ocean territories.
France has been looking into an agreement with Quad members for regular joint exercises and entering into a logistics supply agreement that India has signed with US and both Japan and Australia already have the Logistics Support Agreement (LSA).India and France have signed reciprocal logistics support which is not comprehensive but compliments the requirements from both sides. During the visit of the French Foreign Minister Jean-Yves Le Drian to India in November 2017, the French Minister welcomed the "a free, open, prosperous and inclusive" Indo-Pacific and sated that it would servelong-term global interests but added that this concert of democracies should be open and inclusive citing that such an initiative should welcome other democracies.
Following the visit of the French Minister, it has been explored that given few Francophone countries in Eastern Africa, the logistics and other related support can be procured from the willing countries. India has set up a grid of coastal surveillance radars in Mauritius, Sri Lanka, Seychelles, and Madagascar. France has military assets in Mayotte, besides military bases in UAE and Djibouti, and it has proposed a wide network of radars which can be integrated with other coastal surveillance radars so that not only white shipping, but rogue ships can also be monitored.
France has expressed interest in developing synergies and cooperative structure which should assimilate itself with the larger objectives of the Quad and is looking for maintaining peace and security as well as protecting the marine resources in the Indian Ocean as China has also been exploring for seabed resources near the Madagascar region. The islands that are of interest and can benefit from the Pentad (with France as new entrant) as this would provide security to its islands namely Reunion, Mayotte, French Southern and Antarctic Lands which includes Île Amsterdam, Crozet Islands, Kerguelen Islands, Île Saint-Paul and other scattered Islands in the Indian Ocean, Bassas da India, Europa Island, Banc du Geyser, and Glorioso Islands, largely uninhabited islands.
Few of these islands can support military structures and Quad countries can use its facilities in and around the Indian Ocean as well as certain islands in the Pacific Ocean. In such a context, France has proposed in the past for holding bilateral and trilateral (with Australia and India) naval and coast guard exercises. The increasing bon homie between Quad members and France serves three basic purposes. Firstly, it involves the French navy in the Indian Ocean and helps in monitoring western Indian Ocean. Secondly, the number of island territories that France had both in the Indian Ocean and the Pacific provides unique coverage and support systems. Thirdly, the trilateral between Australia, India, and France (India and Australia are two Quad members) shows that even though it is not very profoundly expressed but the blueprint is already created for including France to make it a Pentad.
ASEAN's Five Point Consensus: A Solution to Crisis in Myanmar?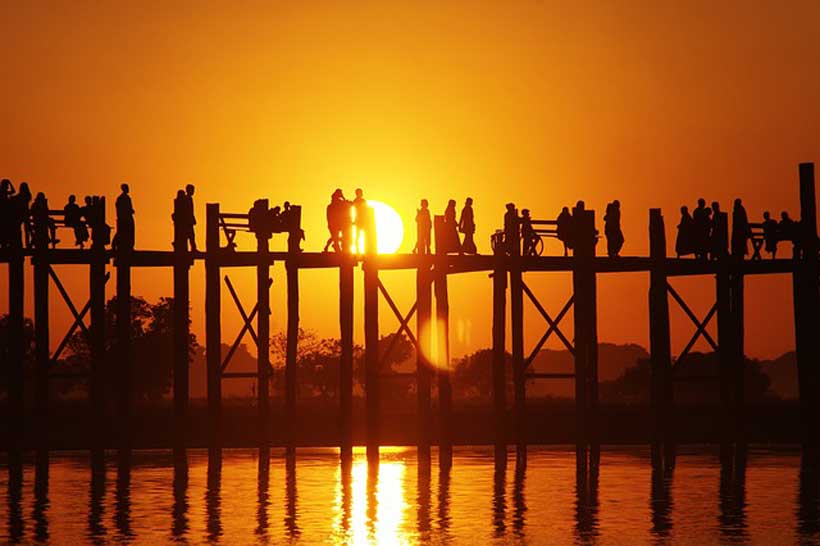 It is a glimmer of hope amidst an ongoing military crackdown in Myanmar that the member countries of ASEAN have been convened in Jakarta to discuss the potential of a resolution of the ongoing crisis in Myanmar. The meeting was conspicuous in its absence of any representative of Myanmar people. However, it has reached an interim five point consensus on how to resolve the impasse in Myanmar. This article assesses the efficacy of the consensus in ameliorating the ever deteriorating situation in Myanmar.
The Myanmar junta spearheaded by General Min Aung Hlaing is nearing its 3 month hold of power amidst continuing backlash from citizens and civil societies alike. Using the irregularities and widespread voting fraud of November election as a pretext to usurp the power, the Myanmar junta has taken over the country which is reminiscent of the country's protracted military rule.
The junta has squelched all of the opposition in its bid to prolong the power hold. The junta has indiscriminately detained the protesters. The number of detainees climbed to 3,389. Security forces have deployed live ammunition to quell the uprising, killing more than 740 people in brutal crackdowns, according to local monitoring group Assistance Association for Political Prisoners. Besides, the junta has also halted communications across the country by imposing a nightly internet shutdown for 70 consecutive days.
Amidst this backdrop, the regional organization of south-east Asia, ASEAN has convened a meeting to resolve the situation in Myanmar. This is the first in-person meeting since the onset of covid-19 pandemic and this is also the first foreign visit of junta Chief General Min Aung Hlaing. The ASEAN Leaders' Meeting was convened at the ASEAN Secretariat in Jakarta, and was chaired by the Sultan of Brunei, Sultan Hassanal Bolkiah. In a statement announced by ASEANs chair, the Sultan of Brunei, the leaders in their five-point consensus called for 1) the immediate cessation of violence in Myanmar; 2) constructive dialogue among all parties concerned to seek a peaceful solution in the interests of the people; 3) mediation to be facilitated by an envoy of ASEAN's chair, with the assistance of the secretary-general; 4) humanitarian assistance provided by ASEAN's AHA Centre and 5) a visit by the special envoy and delegation to Myanmar to meet all parties concerned
Although the statement by the ASEAN and its five point consensus is encouraging amidst such inflammatory situation in Myanmar, it leaves much to be desired. There are many blatant shortcomings of the meeting and the subsequent statement it put forth. Firstly, there was no mention of the prisoners both political and civilian which has been detained by the junta since February. While they had mentioned that the association has "heard the calls", it is at best quite ambiguous selection of words in an attempt to evade the issue of political prisoners. Secondly, the meeting wasn't representative enough. While chief of Myanmar military attended the meeting, there was no representative of Myanmar civilian of newly fashioned parallel government namely National Unity Government (NUG). Therefore, the decision that ASEAN reached run the risk of not reflecting the ground realities of Myanmar. Beside some doubts are being raised given ASEAN's abysmal record of implementing such lofty goals. History abounds with numerous precedents where ASEAN purported to take firm actions but was futile due to its unique organizational structure and lack of good-will. It remains to be seen whether ASEAN can bring about any decisive solution to Myanmar impasse.
Although an epitome of regionalism as evidenced by deepening economic cooperation between the countries, ASEAN's success in political stability is rather limited. Part of the reasons for lack of political involvement can be attributed to its cornerstone principle of non-interference which forbids any nation to interfere the internal affairs of other countries.
However, in a world marked by globalization where national, regional and global has been blurred and where any incidents in one nation can have spill over effect in other countries of the region. The potentiality of an essentially national incident to disrupt the stability of the region is well documented. Particularly, it requires no special mention that given the geopolitical importance of Myanmar, stability in the south-east Asian region hinges on the stability and good governance in Myanmar. Besides, economic cooperation presupposes a semblance of stability which is hindered if good governance can't be assured.
Therefore, ASEAN shouldn't remain aloof from its geopolitical calling since the situation in Myanmar isn't an internal affair any more and has transcended Myanmar. The Rohingya refugee crisis which is the manifestation of Myanmar military hawkish posture serves as a shuddering reminder to world community. The inability to forestall any crisis can have devastating consequences for the whole region and can disrupt the security in the region.
If ASEAN's firm action can't be ensured, the present imbroglio can ensue more such refugee crisis given the assortment of ethnic communities that reside in Myanmar and their apparent hostility and protracted conflict with the junta. Therefore, ASEAN can't trade the security and stability of broader region under the pretext of its provincial non-interference norm. A bold and effective action by ASEAN is the crying need of the time rather than lukewarm condemnations which doesn't serve much purpose. Moreover, ASEAN should come out of its record of advancing platitudes and nostrums in response to pressing political issues and rather should take decisive action to solve the quagmire in Myanmar.