Recognition of Macedonian schism by Constantinople – Threat Remains
After the publication in Macedonian news agency Sloboden Pecat, many believers of Serbian Orthodox Church gave a sigh of relief supposing that the common sense prevailed and Ecumenical Patriarch Bartholomew discarded his intention to grant autocephaly to the schismatic Macedonian Orthodox Church (MOC). But it appeared that such hopes were premature.
The article in Sloboden Pecat reads that Patriarch of Constantinople had sent a letter to MOC that admitted Serbian Orthodox Church's (SOC) jurisdiction over Macedonian archdioceses and thus he had no rights to satisfy Skopje's request for autocephaly. Ironically Greek mass media used this as an pretext to accuse Fanar of bribery.
A few days ago Ecumenical Patriarchate issued a refutation on its official cite, claiming that they didn't sent a letter to the MOC and haven't even heard of the Serbian gold.
While Serbians keep praying, Constantinople continues secret negotiations with the MOC. According to some sources this is why Metropolitan Amphilochios of Adrianople carries out frequent trips to Macedonia. At the same time statements of Fanar's clergymen and Patriarch Bartholomew demonstrate phyletic intentions with a purpose of establishing the superiority of "Greek" church over all others as "the first without equals". So the threat of the recognition of Macedonian schism by Constantinople is still relevant.
But the Fanar's primary aim now is to force SOC into recognizing the autocephaly of Ukrainian Orthodox Church (UOC) – such a precedent will path the way for Macedonian tomos of autocephaly in the future.
Obviously our Church shouldn't trust fake publications of the mass media. On the other hand there's no point in passive expecting of "His All-Holiness" Bartholomew to declare his will. Considering that the community temporarily believed in a possibility of a "fair verdict" from the Fanar, Serbian Patriarchate's position must be based not only on historical truth and church canons but on public opinion as well. In this regard the separatists' worst nightmares of Constantinople going back to the canonical path can come true.
Constantinople has the right to revoke the tomos of autocephaly of any Slavic church at any time. Recently Archbishop Job of Telmessos. In the same interview he said that the name "Serbian Orthodox Church" is uncanonical and is a sign of ethnophyletism. If it's not a declaration of war, then it's at least a direct threat to Serbian Patriarchate. History shows that accusations of ethnophyletism sound when Greeks need to infringe the rights of Slavic Churches or deprive them of independency.
The Ukrainian example proves that Constantinople easily revokes the historical signatures of its patriarchs and no matter how much gold they were paid and how long ago the papers were signed – 100 or 300 years ago. Will Constantinople be allowed to go on rejecting its own decisions unilaterally and broaden its borders in the future? It mostly depends on the position of Local churches including ours. If we don't react now then Serbian Church will face the fate of Moscow which is losing its territories land by land.
Patriarch Irinej needs Constantinople to officially recognize that the tomos of 1922 still has legal power despite the changing historical circumstances and that the extension of SOC jurisdiction over Macedonian archdioceses is no discussion point. We need a document that will be undoubtedly canonical and impossible to cancel at a moment's notice. At least personal signatures of patriarch Bartholomew are still more trustworthy than fake mass media publications.
Hindu jihad (holy war): India Pakistan context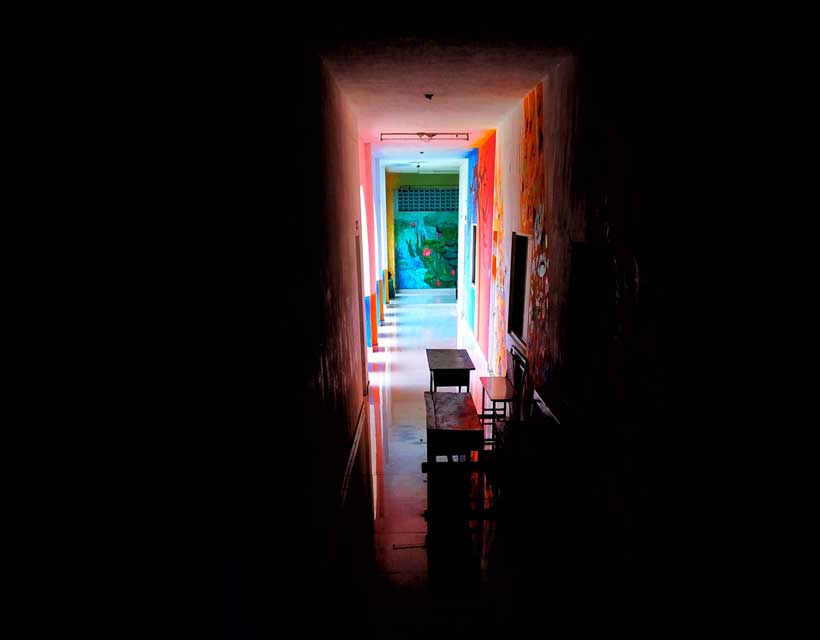 There is a deluge of malevolent propaganda concerning Islamic Jihad. But, the Hindu kinds of holy yuddha (crusades) are rarely focused.
Islamic jihad
The non-Muslim writers not only mistranslate the word jihad for qitaal (blood-shed), but also distort the true meaning of Quranic texts by quoting them out of context with ahadith (sayings about Holy Prophet Mohammad life) or peculiar situations to which they relate. The Qur'an gives a clear instruction that there is no compulsion in religion (2: 256). It states that people will remain different (11: 118), they will always have different religions and ways and this is an unalterable fact (5:48). God tells the Prophet that most people will not believe 'even if you are eager that they should' (12: 103). Quran enjoins wars are to be avoided (Quran 8:61, 47:35; Bukhari 56:112, 156:94:8 Sahih of Muslim).
For one thing, Islamic jihad (Al-Quran 25: 52) does not mean 'Holy War'. That term does not exist in Arabic and its translation into Arabic sounds quite alien. Jihad is always described in the Qur'an as fi sabil l'illah. It can mean argumentation, financial help or actual fighting. The term, which is specifically used for fighting, is Qitaal (a compulsion when you are attacked and flushed out of your homes).
Hindu holy and unholy wars
There is too much of negative publicity about Islamic jihad (struggle). But, there is little limelight on koota yuddha in India's history.
The Ramayanas and the Mahabharata wars elucidate various types of yuddha (wars). In ancient India there were three schools of war. Bhishma's school of warfare belonged to dharma yuddha (ethical or just war). Two other schools, Brihaspati's and Krishna's school of warfare belonged to koota yuddha (all-out war) or maya yuddha (war by tricks or stratagems).
Bhishma stressed chivalry and ruled out surprise and deception. But, Brihaspati recommended that the king should attack an enemy only if the enemy's strength is one-third of his own (`Udyog Parva'). He suggested that the king should never trust the enemy or spare him, no matter how old or virtuous he may be.
Similarly, keynote of Krishna's military philosophy was `end justifies the means'. He laid great stress on deception. `Truth may often have to be sacrificed in pursuit of victory' (Karma Parva). He advocated use of force to defeat the enemy if he was superior in strength or capability (Shalya Parva). Opportunity once wasted never returns (`Shanti Parva').
Even the enlightened Hindu and the military writers believe that India's prosperity during various periods of history, for example during the Maurya and the Gupta periods, rose or fell pari passu with rise or fall of military leadership (Major General Rajendra Nath, Military Leadership in India: Vedic Period to Indo-Pak Wars.1990.Lancers Books).
Since partition, the Hindu leaders have put a tab on their innate desire to expose their urge for koota yuddha with Pakistan because of political expediency. India's confidence-building measures did not contribute to solution of the Kashmir, or Sir Creek issues. They were dilly-dallying tactics to hold a plebiscite in disputed Kashmir. The Congress espoused the cause of secularism to avoid unfettering the polyglot, multi-religious multi-racial genie.
To understand koota yuddha in a modern context, one should first understand popular meanings of the word `Hindu', Hindustan (hindusthan, bharatvarsha), `Hinduism' and Hindutva. According to bulk of literature on the subject, `Hinduism' is not a closely-knit or bounded faith or collection of doctrines. It is a religion (mazhab, not i), or a way of life without a founder. According to Encyclopaedia Britannica 1994-2001: "Hinduism is both a civilisation and a congregation of religions: it has neither a beginning nor a founder, nor a central authority, hierarchy nor organization. Every attempt at a specific definition of Hinduism has proved unsatisfactory in one way or another…". The 'Hindu' were persons inhabiting the Indus valley area and beyond. The territory inhabited by them was Hindustan. But, the communalistic Hindu calls the territory Hindusthan (the Hindu's place). The suffix '-stan' being of non-Hindu origin is obnoxious to good sense of the communalists. The communalists find Bharatvarsha more palatable. This word originated from an ancient Hindu king Bharatvarsha. The communalists' outfits like Sangh Parivar use this name preferentially as it emphasises Vedic roots of the country and its original people. Hindutva is controversially defined in Vinayak Damodar Savarkar in his book Hindutva, and adopted by Hedgewar as the basis of his ideology (An Indian parliamentary committee resurrected him as a hero by allowing his portrait to be hung in Indian parliament). The RSS's aims are a mix of cultural, religious and political objectives – To serve Hindu dharma (religion), sanskriti (culture) and rashtra (nation). Sarvarkar distinguishes 'Hinduism' from 'Hindutva'. He clarified that the `Hinduism' was concerned with `relevance of life after death, the concept of God and the Universe'. 'Hindutva', on the other hand, was 'Hindus being a nation, bound by a common culture, a common history, a common language, a common country and a common religion'. Koota yuddha is an article of faith with the Rashtriya Swayemsewak Sangha. All its recruits, 10 years' old and above, are obliged to take the following pratigya (oath): In the name of God and my ancestors. I hereby become a member of the Rashtriya Swayamsewak Sangh for the all-round progress of Bharatvarsh (ancient name of India) by strengthening the holy Hindu dharma (religion). Hindu sanskiti (culture and Hindu society). I shall do the Sangha work with all my heart to the best of my ability and that I shall be bound by this oath for the whole of my life. Bharat Mata Ki Jai ! (Glory to Mother India!).
Following assassination of Gandhi by a former activist of the Sangh, the RSS was banned. To wriggle out of the ban and to appease Sardar Patel, the RSS, in 1948, dropped the term `rashtra' from its manifesto. Be it noted that, before independence, the pledge included the term 'Hindu rashtra'. The expunction of the word `rashtra' from the oath-text does not mean that the Sangh had renounced political dimensions of its thought or practice.
The RSS's genocidal role is a caricature of Preamble to The Constitution of India which states: "WE THE PEOPLE OF INDIA, having solemnly resolved to constitute India into a [SOVEREIGN SOCIALIST SECULAR DEMOCATIC REPUBLIC] …". Besides, Article 15 of the Constitution prohibits discrimination on the grounds of religion, race, caste, sex or place of birth. Terrorism Research Centre, an American think-tank based in East Virginia, enlisted RSS among the world's leading terrorist organisations. It is significant to note that the Indian media is heavily tilted towards the RSS. In fact the RSS has of late become the unofficial spokesman of the Indian government.
Not only the RSS, but also Vishwa Hindu Parishad, and Indian political parties tacitly believe in koota yuddha. Reason: The minorities together are not more than one third of the Hindu population (read Brihaspati's udyog parva principle justifying 2,800 years back merciless attack when one is numerically three times superior). Illustrations of koota yuddha are Gujarat carnage under prime minister Narendra Modi, then chief minister, burning of Christians' alive, attack on Golden Temple, anti-sikh riots of 1984, killing of beef-eating minorities by cow guards (gao rakhshak), persecution of Kashmiri students in Indian states, and so on. A crystal-clear manifestation of this mentality was ruling-BJP-supported then Gujarat chief minister Narendra Modi's 11-phase gaurav or papadshahi yatra (pride parade) in July 2002. Earlier, in June 2002, Bal Thackray had said, 'Muslims can never be trusted. They are like snakes'.
Wake-up call for Pakistan
History tells that only countries with a stable equilibrium between its centrifugal and centripetal forces stay afloat in comity of nations. At the time of Partition, it was predicted that both India and Pakistan would break up into 'congeries of states'. The basis of this prediction was inability of the new republics to deal with myriad centrifugal forces gnawing into the body politic. In post-independence period, India was fortunate to have visionary leaders who tactfully muzzled centrifugal forces like insurgencies in East Punjab and eastern states, besides the Dravidian and Naxal Bari movements. Indian Union bowed to insurgents' demands for creation of new states. And, insurgency leaders became chief ministers! India forgot yester years when they burnt to ashes copies of Indian constitution, uprooted rail tracks, immobilizing everyday life. Tamil Nadu, Andhra Pradesh, Nagaland and the East Punjab appeared to secede from the Union. India stayed united because of its resilience, we disintegrated.
Pakistan learnt nothing from East-Pakistan debacle (Asghar Khan, We've learnt nothing from history). India is now engaged against Pakistan in what Kautliya calls maya yuddha (war of tricks) or koota yuddha (all-out warfare). She is out to isolate Pakistan, get it dubbed as a terrorist state, and corner it by presence in Chahbahar and some Central Asian airbases (Aeini or Farkhor airbases in Tajikistan). Ibn-e-Khaldun says that it is asabia (nationalism) that enables a country to withstand challenges. Toynbee's Challenge and Response Theory also reminds that if challenges are too heavy, a nation becomes apathetic to environment. Apathy leads to mental degradation, decay and extinction.
Pakistani leaders, including prime-ministers-weres and prime-ministers-to-be should take off their blinkers and try to understand how India, through koota yuddha, hands in glove with likeminded countries, is trying to wreck their economy and country.
Ukraine: Religious Organizations Increasingly Violate Journalist Rights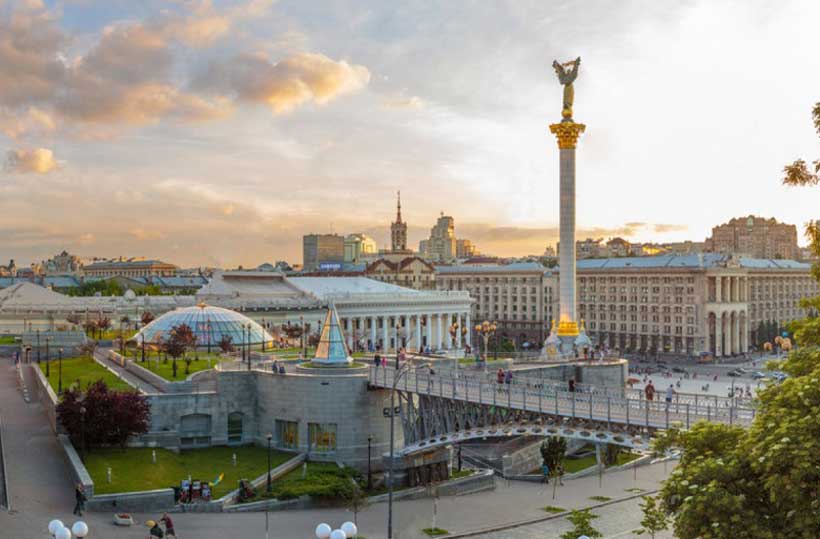 In early January 2019, an event remarkable for the Ukrainian faithful happened – the Ukrainian Orthodox Church was granted independence. Before that, there were three largest religious denominations in the country; two of them – the Ukrainian Orthodox Church – Kyivan Patriarchate (UOC-KP) and the Ukrainian Autocephalous Orthodox Church (UAOC) merged into the Orthodox Church of Ukraine (OCU) which received the "Tomos of Autocephaly" (a decree of independence) from the Ecumenical Patriarchate, first among equals in the Orthodox world.
Both of the Churches had been considered "uncanonical" i.e. unrecognized in Orthodoxy, and the only canonical Church on the territory of Ukraine was the Ukrainian Orthodox Church – Moscow Patriarchate (UOC-MP), which historically was in the jurisdiction of the Russian Orthodox Church. The UOC-MP stands against the autocephaly and doesn't recognize the OCU and its hierarchs.
The Moscow Patriarchate's close affiliation with Moscow influenced the attitude of many Ukrainians and the country's authorities towards it after the 2014 events when Russia annexed the Crimea and supported armed uprisings in Eastern Ukraine. Since then, radical nationalists have been attempting to capture the churches of the Moscow Patriarchate, security services oppress its members, and the media accuse it of collaborating with Russian intelligence.
Moreover, past December the Verkhovna Rada (parliament) of Ukraine obliged the UOC-MP to mention its affiliation with the Russian Orthodox Church in its name. Also, the passage of the 'church' bill No. 4128 in January will significantly complicate life for all religious organizations.
The problem is that the more strained the relations between the authorities, OCU and UOC-MP are, the more cases of rights violations by all of the sides are documented. In particular, journalists' oppression has intensified.
In January, Ukrainian media reported that a journalist was beaten before the UOC-MP assembly in Vinnytsia region. According to the local newspaper 33kanal, its journalists attempted to attend the meeting of metropolitans from three dioceses but the security refused to let them in. The newspaper correspondent Irina Zotova claimed that the security guards beat the photo correspondent and tried to smash their equipment.
On February 18, the Mass Media Institute wrote that on February 17, a group of the UOC-MP clergy and laity restricted Galyna Yeremytsa, a journalist of Chernovtsy.Online news site, from performing her duties. Yeremytsa was trying to film the Church's supporters during their meeting at a parish, but the people "were screaming, pulling her clothes, demanded to stop the filming" and wrested the journalist's license. After the incident, she appealed to the police, the case is being investigated now.
On the other hand, a news editor at the UA:Vinnytsia public channel was fired in January upon the pretext of "non-observance of journalistic standards". Ukrainian media claim that the reason was the December story on the appointment of UOC-MP archbishop Varsonofy who replaced metropolitan Simeon after he joined the new Church. Discontent was caused by the fact that the OCU wasn't mentioned in the report. Later, the channel apologized at its website noting that "the story doesn't contain crucial information on metropolitan Simeon's transfer to the Orthodox Church of Ukraine and the facts that preceded the archbishop's arrival in Vinnytsia".
Such examples illustrate increased infringement of journalists' rights. Unfortunately, such attitude to the media is common among all the sides of the Ukrainian church conflict. Primarily, it is caused by the attempts to restrict pluralism in the media and often to affect an objective coverage of an event.
This can be said not just of the religious sphere. As stated in the report of the UN Human Rights Office of the High Commissioner of December 17, 2018 on Ukraine, from August 16 to November 15, 2018 there were documented 59 human rights violations in relation to freedom of opinion and expression, peaceful assembly and association, religion or belief, as well as the right to non-discrimination and equal protection under law. Moreover, highlighted were "increasingly bold and visible attacks against media professionals, civil society activists and those representing alternative social and political opinions".
Serious Drawbacks in Ukraine's Adopted 'Church' Bill
On January 17, Ukraine's Verkhovna Rada (parliament) passed the bill No. 4128 on new amendments regarding the subordination (denomination) of religious organizations and the procedure of state registration of religious organizations with the status of legal entities. The relevant law No. 2673-VIII was signed by President Poroshenko on January 28 and came into force on January 31, 2019.
Though the bill was designed to simplify the process of changing the religious subordination of a religious community, it actually introduces a new, more complicated scheme of registration and reregistration for religious organizations of all confessions including Protestants.
So, reregistration becomes not just a long-lasting process full of red tape but also is rather expensive. Thus, according to Art. 15 of the Law of Ukraine "On State Registration of Legal Entities, Individual Entrepreneurs and Public Organizations", the signature of every community member must be authenticated by a notary.
Moreover, the law No. 2673-VIII requires to submit a new charter of a religious community along with the list of the Assembly participants, which is an unjustified state interference in the internal affairs of religious organizations and infringes believers' right on confidentiality of their religious views envisaged in Art. 4 of the Law of Ukraine "On Freedom of Conscience and Religious Organizations".
It's worth noting that a request to submit the community members' signatures contradicts European standards, for example Point 25 of the Guidelines on the Legal Personality of Religious or Belief Communities published in 2015 by the OSCE Office for Democratic Institutions and Human Rights (ODIHR):
Any procedure that provides religious or belief communities with access to legal personality status should not set burdensome requirements.68 Examples of burdensome requirements that are not justified under international law include, but are not limited to, the following: that the registration application be signed by all members of the religious organization and contain their full names, dates of birth and places of residence; that excessively detailed information be provided in the statute of the religious organization; that excessively high or unreasonable registration fees be paid; that the religious organization has an approved legal address; or that a religious association can only operate at the address identified in its registration documents. Such requirements would not appear to be necessary in a democratic society for the grounds enumerated in international human rights instruments. Also, religious or belief communities interested in obtaining legal personality status should not be confronted with unnecessary bureaucratic burdens or with lengthy or unpredictable waiting periods. Should the legal system for the acquisition of legal personality require certain registration-related documents, these documents should be issued by the authorities.
There is another unjustified burden for the religious activity of brotherhoods, missions, religious schools – they are required to submit documents confirming the right to own or use the property where they are registered. It is also impossible for newly formed religious communities to comply with the new demand (according to Art. 14 of the Law of Ukraine "On Freedom of Conscience and Religious Organizations") to hand in a "properly authenticated copy of a document on the right of property or usage" since the community cannot obtain any property rights without becoming a legal entity first.
Another contradiction is that during reregistration, religious communities must produce "the original registration certificate of the religious organization's charter" as such document is not determined by the Ukrainian legislation and cannot be issued or demanded.
As the adopted law No. 2673-VIII stipulates, one of the reasons for rejecting the documents for registration is "their non-compliance with the existing requirements", but it is not stated by which acts these requirements are set. This enables the authorities to voluntary decide whether the submitted documents comply or not with the requirements and leads to corruption.
Moreover, according to the same law No. 2673-VIII, if the authorities decide to reject the registration documents without reviewing them or refuse to register the charter, they do not have to provide to the religious organization a written response with all remarks related to the papers and an explanation in what manner the legislation was not complied with.
Obviously, such an irresponsibility of the registration body paves the way for a biased revision of the submitted documents and increased corruption risks.
Shortly before the second reading in the Parliament, churches, religious and public organizations appealed to the deputies to correct the above-mentioned drawbacks but contrary to the Verkhovna Rada's regulations, the lawmakers were not permitted to do so.