Recognition of Macedonian schism by Constantinople – Threat Remains
After the publication in Macedonian news agency Sloboden Pecat, many believers of Serbian Orthodox Church gave a sigh of relief supposing that the common sense prevailed and Ecumenical Patriarch Bartholomew discarded his intention to grant autocephaly to the schismatic Macedonian Orthodox Church (MOC). But it appeared that such hopes were premature.
The article in Sloboden Pecat reads that Patriarch of Constantinople had sent a letter to MOC that admitted Serbian Orthodox Church's (SOC) jurisdiction over Macedonian archdioceses and thus he had no rights to satisfy Skopje's request for autocephaly. Ironically Greek mass media used this as an pretext to accuse Fanar of bribery.
A few days ago Ecumenical Patriarchate issued a refutation on its official cite, claiming that they didn't sent a letter to the MOC and haven't even heard of the Serbian gold.
While Serbians keep praying, Constantinople continues secret negotiations with the MOC. According to some sources this is why Metropolitan Amphilochios of Adrianople carries out frequent trips to Macedonia. At the same time statements of Fanar's clergymen and Patriarch Bartholomew demonstrate phyletic intentions with a purpose of establishing the superiority of "Greek" church over all others as "the first without equals". So the threat of the recognition of Macedonian schism by Constantinople is still relevant.
But the Fanar's primary aim now is to force SOC into recognizing the autocephaly of Ukrainian Orthodox Church (UOC) – such a precedent will path the way for Macedonian tomos of autocephaly in the future.
Obviously our Church shouldn't trust fake publications of the mass media. On the other hand there's no point in passive expecting of "His All-Holiness" Bartholomew to declare his will. Considering that the community temporarily believed in a possibility of a "fair verdict" from the Fanar, Serbian Patriarchate's position must be based not only on historical truth and church canons but on public opinion as well. In this regard the separatists' worst nightmares of Constantinople going back to the canonical path can come true.
Constantinople has the right to revoke the tomos of autocephaly of any Slavic church at any time. Recently Archbishop Job of Telmessos. In the same interview he said that the name "Serbian Orthodox Church" is uncanonical and is a sign of ethnophyletism. If it's not a declaration of war, then it's at least a direct threat to Serbian Patriarchate. History shows that accusations of ethnophyletism sound when Greeks need to infringe the rights of Slavic Churches or deprive them of independency.
The Ukrainian example proves that Constantinople easily revokes the historical signatures of its patriarchs and no matter how much gold they were paid and how long ago the papers were signed – 100 or 300 years ago. Will Constantinople be allowed to go on rejecting its own decisions unilaterally and broaden its borders in the future? It mostly depends on the position of Local churches including ours. If we don't react now then Serbian Church will face the fate of Moscow which is losing its territories land by land.
Patriarch Irinej needs Constantinople to officially recognize that the tomos of 1922 still has legal power despite the changing historical circumstances and that the extension of SOC jurisdiction over Macedonian archdioceses is no discussion point. We need a document that will be undoubtedly canonical and impossible to cancel at a moment's notice. At least personal signatures of patriarch Bartholomew are still more trustworthy than fake mass media publications.
The hullabaloo about tableeghi jama'at (TJ)
In the backdrop of COVID19 surge worldwide, two congregations of the TJ, one (1, 50,000) in Pakistan and another (3,000) in India rippled shock-waves. The both, allegedly, violated official instructions. Hundreds of foreign attendees came to Nizam mosque as `tourists 'instead of as 'missionaries' from 21 countries, including Indonesia, Bangladesh, Myanmar, Malaysia, Sri Lanka and Kyrgyzstan.
After attending the gathering, they `spread out to other parts of India such as Kashmir and Andhra Pradesh, creating a web of close contacts that now threatens to create an explosion of cases in the country'.
As such, India sealed the mosque, and booked them, including chief priest Maulana Saad, under criminal laws and unleashed a witch hunt to catch those who escaped the dragnet. Seven persons reportedly died of the disease, and as many as 24 detainees tested coronavirus.
One attendee from disputed Jammu and Kashmir died in the mosque. His death was termed martyrdom.
India's view: `Islamic proselytizers appear to have worked around the scrutiny by hiding the real purpose of their travel to India, blindsiding Indian missions abroad'. And, `they operate in grey areas and their preaching can be used to radicalise youth in the name of Islam'. They cause
`Environmental damage by filing the Yamuna and Ganga with "religious waste" or turning the densely populated and congested Nizamuddin Basti into a "Covid-19 hot spot" for the sake of an Islamic gathering'. A newspaper asked, `But if this isn't plain stupidity in the name of Allah, then what is? Contamination, from Assam to Telangana to the Andamans.
Media allegations: The New York Times reported that the participants in the 16,000-strong gathering [Malaysia] of the world's biggest Islamic missionary movement had spread the coronavirus to half a dozen nations, creating the "largest known viral vector in Southeast Asia". "More than 620 people connected to the four-day conclave have tested positive in Malaysia, prompting the country to seal its borders until the end of the month. Most of the 73 coronavirus cases in Brunei are tied to the gathering, as are 10 cases in Thailand".
On 18 March, Al Jazeera, quoting Malaysian Health Minister Dr Adham Baba, reported that only half of the Malaysian participants who attended have come forward for tests, raising fears that the outbreak from the mosque could be more far-reaching.
Even in Pakistan, 27 members of Tablighi Jama'at, out of the 35 screened at their headquarters in Raiwind, tested positive for coronavirus.
The organisation has been described as "a free-floating religious movement with minimal dependence on hierarchy, leadership positions, and decision-making procedures. Controversies: However, due to its orthodox nature, the sect has been criticised for being retrogressive.
Women are always burqua-clad and the organisation has been accused of keeping women 'strictly subservient and second string.'
Associated with terror? In France, according to an article, as many as 80% per cent of the Islamist extremists have come from Tablighi ranks, prompting French intelligence officers to call Tablighi Jamaat the 'antechamber of fundamentalism.' They have also been accused of molding terrorists who have moved to larger terror groups.
Famous members of the organisation include Pakistan's three-time prime minister Nawaz Sharif father and India's president Dr Zakir Hussain.
Seven deaths have been linked to the religious gathering at "Markaz Nizamuddin", the Delhi headquarters of the Tablighi Jama'at, and 24 cases have been confirmed.
On the face of it, TJ's six principles suggest Islamic piety in its extreme. But that is merely its cosmetic exterior, inviting the innocent and idealistic young Muslims into an ideological line that ultimately turns them as terrorists. The less known and dangerous side of the century-old TJ began unfolding the world over since 2001, but not in India.
Dr. Farhan Zahid, in his analysis titled "Tablighi Jamaat and its links with terrorism" [Foreign Analysis March 2015 Centre Francais de Reserche Sur le Renseignement] descries TJ as `nursery and gateway to terror'. He alleges, perhaps without sufficient corroborative evidence,
"TJ is another system driver and integral element of Islamist Violent Non-State Actors' internal dynamics; in many cases it has acted as nursery for indoctrinating Islamist terrorists," writes Dr Farhan Zahid, a Pakistani counter-terrorism and security expert, in his analysis titled "Tablighi Jamaat and its links with terrorism" [Foreign Analysis March 2015 Centre Francais de Reserche Sur le Renseignement]. Dr Farhan says, TJ "in a way plays the role of recruiter and sympathiser [for terrorism]. TJ's congregation allows radical elements worldwide to meet and discuss violent activities and provide them with the best opportunity to coordinate". Adding "many of its followers have dual and overlapping membership with jihadist groups", Dr Farhan cites references and says "TJ has now been considered as a 'gateway to terrorism'.
Dr Farhan erects his views on TJ's `terror record in Europe, US'. He says since 2001, traces of links have been found between TJ and Islamists involved in acts of terror. Shoe bomber Richard Reid who attempted a trans-Atlantic airline bombing [2001], Jose Padilla who tried dirty bomb manufacturing [2002] in New York city, Barcelona terror plot [2008] and the arrest of American Taliban John Walker in Afghanistan [2001] were all linked to TJ. Its French Muslim recruits were found involved in planning attacks by the Portland Seven and the Lackawanna Six in the US.
"During the 1980s and 1990s, TJ became the recruiter of Islamist radicals for the Afghan war. Dr Farhan points out that Harkat-ul Jihad-al-Islami [HuJI] was formed by former TJ members Qari Saifullah Akhtar and Fazal ur Rahman Kalil along with others.
From the HuJI platform emerged other jihadist outfits – Harkat-ul-Mujhahideen [HuM] Jaish-e-Mohammed [JeM], Sipah-e-Sahaba [SSP] and Lashkar-e-Jhangvi [LeJ]. All of them stand declared as terror outfits.
In his analysis titled "Tablighi Jamaat: Jihad's stealthy Legions" in Middle East Quarterly [Jan 8, 2016] Alex Alexiev writes that as 80 per cent of Islamist extremists have come from Tablighi ranks and the French intelligence calls TJ the 'antechamber of fundamentalism'.
In his investigative story titled "French Islamic group offers rich soil for militancy' in The New York Times [April 29, 2005] Craig Smith lists Zacarias Moussaoui [charged in the US 9/11 terror]; Herve Djamel Loiseau, who died fleeing the 2001 American bombardment of Tora Bora in Afghanistan; Djamel Beghal, an admitted Al-Qaeda member, who was convicted in 2005 for plotting to blow up the US Embassy in Paris, as TJ terror activists of French origin. Freth Burton and Scott Stewart, writing in an analysis titled "Tablighi Jamaat: An Indirect Line to Terrorism" in the Stratfor Global Intelligence Security Weekly, say that 12 out of the 14 men arrested in a pre-emptive raid on a mosque in Barcelona for plotting to attack targets belonged to TJ, adding that TJ's name figured in the 2005 London underground bombings in which 52 people died and also in the attempted bombings in London, Glasgow and Scotland. Assistant FBI Director [US] Michael Heimbach says that TJ has significant presence in the US, and Al-Qaeda was found to have recruited TJ adherents [New York Post Dec 27, 2015].
Mohammed Ahmedullah's book The Pakistan: After The Coup [Harper Collins Publishers India 2000] is full of venom against the TJ. Khaled Ahmed, former diplomat and editor of Friday Times in Pakistan writes in On The Abyss: "Because of the rise of Deobandi militias…. the [Punjab] province is rapidly losing its Barelvi temperament." What the authors had prophesied came true in the very next year when Pakistan was found involved in 9/11 attack on the US. Over the years, Pakistan has come to be known as the global terror hub. Says Dr Farhan, "Several mainstream Islamist violent non-state actorshave taken their roots from TJ's indoctrination and on the platform provided by TJ missionaries. It is the Deobandi ideology of TJ which provides potential jihadists a crucial link.
An India Abroad News Service report on April 1, 2020 titled "Tablighi Jamaat shares links with terror outfits", said: "As per WikiLeaks, some of the 9/11 al-Qaeda suspects detained by the US in Guantanamo Bay had stayed in the Tablighi Jamaat headquarters in Nizamuddin West, New Delhi, years ago. Tablighi Jamaat was also suspected to be involved in the burning of 59 Hindu kar sevaks in 2002 in Godhra, Gujarat, which led to mass communal rioting in the state. According to India's retired Research and Analysis officer, late B Raman, TJ in Pakistan and Bangladesh gained adverse attention for association with Harkat-ul-Mujahideen, Harkat-ul-Jihad-al-Islami, Lashkar-e-Toiba, Jaish-e-Mohammad and members of the International Islamic Front formed by Osama bin Laden in 1998. Quoting Pakistani newspaper reports from the 1990s, Raman pointed out that the trained cadre of jihadi terrorist organisations like HuM obtained visas by posing as preachers of Tablighi Jamaat and went abroad to recruit young Muslims for terror training in Pakistan. Since millions of TJ proselytisers travel around the world, TJ also developed a large following in Chechnya and Dagestan areas of Russia, Somalia and other African countries. Raman wrote that intelligence agencies of these countries suspected that terror organisations based in Pakistan were using the cover of TJ preaching for creating sleeper cells in different countries. As a result, TJ was black-listed and its preachers denied visas."
B Raman, one of the most brilliant R&AW officers, passed away in 2013.In a piece titled "The road to Sri Lanka Carnage" on Rediff.com, the well-known security analyst Praveen Swami linked Mohammad Muhsin Nilam, a Sri Lankan, to Zahran Hashim who was responsible for the Colombo bombings. Also known as Abu Shuraya, Nilam was killed in
Raqqa, the ISIS capital. Nilam's story is key to understanding the networks thought to be responsible for the carnage in Colombo. Swami says that Tablighi Jamaat had begun to grow roots among Sri Lankan Muslims from the early 21st century. Swami says, "Educated in Sharia law at Islamabad's International Islamic University, an institution where Osama bin Laden's mentor Abdullah Azzam once taught, Nilam had encountered with the Tablighi Jamaat. In 2011, when Nilam returned to his home in Kandy in Sri Lanka, he first worked as part-time Urdu instructor at Colombo University. When he was principal of a school in Galewala, he played a key role in Zahran's group. Then, in 2014, feigning to go on a pilgrimage with his six children, pregnant wife, and ageing parents, he took them to Turkey and disappeared across the border into Syria. He posted in his Facebook post: "We will kill every man, woman, child, Shia, Sunni, Zoroastrians, Kurds, Christians."Nilam had recruited for ISIS 36 Sri Lankans, maybe 100, including his friend, Thauqeer Ahmed Thajudeen. Sri Lanka Thowheed Jamaat and Tablighi Jamaat have identical goals and their interests converge. Tamil Nadu Thowheed Jamaat is the mentor of Sri Lanka's NationalThowheed Jamaat, which delivered the bombs in Sri Lanka. There is no Thowheed Jamaat outside India and Sri Lanka.
In a 173-page paper titled "Tablighi Jamaat: Wolf in sheep's skin [Sept 9, 2018; released to media again after the Nizamuddin episode] Salah Uddin Shoaib Choudhury, a Zionist and multi-award-winning anti-jihadist journalist and a counterterrorism specialist, unravels the massive following of JT and its terror connections the world over. Thousands of TJ teachers from within and outside assemble in India and that is what they did in Nizamuddin. Is it just to memorise the six noble principles or as Dr Farhan says "to
discuss and coordinate terror activities", will never be known in India, as no government has the guts to enter any mosque, thanks to the way secularism is understood in our politics.Unless this limit is breached and the menace is outlawed, innocent Muslims attracted by its cosmetic exterior of Koran cannot be saved from becoming carriers of Kalashnikovs and makers and throwers of lethal bombs. Let the courts decide whether TJ's right to mentor terror in India also constitutes minority right, as is so far being understood.
Analysis: It appears that anti-Pakistan elements, including those in prestigious' think tanks, and `intellectuals' make pernicious allegations about TJ. Most writers appear to be sponsored by RAW, India's premier intelligence agency. Indians in `think tank' are in the forefront of disinformation. The aim is to tarnish Pakistan's image. As for the USA, it is afraid of organisational abilty and discipline of the TJ.
Take RAND's monograph `The Muslim World after 9/11 (RAND Project Air Force). The bloomers in the monograph caricature Rand Corporation claim on the report-jacket. 'The RAND Corporation is a non-profit research organisation providing objective analysis and effective solutions that address the challenges facing the public and private sectors around the world…The RAND monographs undergo rigorous peer review to ensure high standards for research quality and objectivity'. 'Objective analysis'?
The report, influenced by Indian `peer reviewer' Rollie Lal, is just a compilation of the others' say-so, unverified presumptions, rumours or legends, dished out as 'truths'. The monograph alleges `Al Qaeda recruits may have connection with Pakistan's Tableeghi Jamat'. 'However, the [Tableeghi] gathering is often a means to get into Pakistan, and once the individuals are in, they are fairly free to associate with whomever they desire…Raiwand is heavily monitored by a variety of intelligence organisations such as Pakistan's Inter-Services Intelligence Directorate (ISI), Military Intelligence (MI), and the special branch [statement contradicting preceding allegation], p.259, ibid.).
.Here is a bouquet of RAND's jaundiced blahs: (a) Lashkar-e-Taiba and Jaish-e-Mohammad, are known to have connections to Al Qaeda, but are based in Pakistan rather than India (p. 308, ibid.). With the largest population of Muslims in the world, India remains an example of the compatibility of Islam and democracy (p.318, ibid.). (b) A figure titled "Muslim tendencies on a Spectrum of Democracy to Non-Democracy" classifies "Jam'at al Ulema-e-Pakistan" and "Jama't-e-Islami (Pakistan)" as "Radical Fundamentalist" (p.10, ibid.). (c) Effects of Palestinian and Kashmir conflicts….Successive Pakistani governments have pursued a proxy war in Kashmir. To which they have subordinated the other purposes of Pakistani state to a large extent. This dynamic has dramatically changed the fabric of Pakistan's domestic politics by empowering extremist movements and their sponsors in the Pakistan security services' (pp. 49-50, ibid.). (d) As long as the Kashmir dispute remains unresolved to the satisfaction of India, Pakistan and the various Kashmiri constituencies, and as long as militant production and training infrastructure persists in Pakistan, security on the subcontinent will be a distant dream (p.295, ibid.). (e) In Pakistan, maulvis generally depend on the landlord (Chowdhury)…In some cases, the maulvis are even criminals (p.293, ibid.). (f) 'Many in Pakistan have argued that the current army, though the most secular, is also the most anti-American (p.293, ibid.) [No mention of Pak army casualties and capture of over 700 al-qaeda stalwarts]. (g) Madrassa reform is the key to breaking the cycle of radicalised madrassas [madaaris] producing cannon fodder for radical and terrorist groups (p.62, ibid.). … It has been impossible to repeal or amend the much-loathed Hudud ordinance, the blasphemy law, or the ban on alcohol (pp.290-291, ibid.). (h) Figure 0.1 in the monograph titled 'Muslim tendencies on a Spectrum of Democracy to Non-Democracy' classifies 'Jamaat al Ulema-i-Pakistan' and 'Jamaat-i-Islami (Pakistan)' as 'Radical Fundamentalist" (p.10).
Inference: The eclectic media reports toe RAND's. probably US-dictated line. RAND's "mosque-and-madrassa reforms" reflect that the authors have never visited any madrassa. TJ has no militant agenda, so far. Through stretch of wild imagination it is being linked to militancy. India is fearful of TJ's visits to Kashmir under her yoke.
Cruelty to Animals Gets More Media Coverage than Beheaded Christians
– The Bishops' Conference of Nigeria described the area as "killing fields", like the ones the Khmer Rouge created in Cambodia to exterminate the population.
– "We are Aramaic people and we don't have this right to have anyone protect us? Look upon us as frogs, we'll accept that — just protect us so we can stay in our land". — Nicodemus Daoud Sharaf, the Syrian Orthodox Archbishop of Mosul the capital of Iraqi Kurdistan, home to many of the Christians who fled jihadis, National Catholic Register, April 7, 2017.
– In an era of round-the-clock information… the abominations suffered by Christians have been left without images, while the brutality against the Chinese pig was streamed all over. Christians are an endangered species; pigs are not.
– One of the last Nigerian Christians was executed by an Islamic State child soldier. Slaughterhouses' workers go on trial in France for abuses to animals. But the same France has already repatriated more than 250 ISIS fighters, the same people who turn Iraqi churches into slaughterhouses.
First there was the beheading of 11 Nigerian Christians during the recent Christmas celebration. The next day, a Catholic woman, Martha Bulus, was beheaded in the Nigerian state of Borno with her bridesmaids, five days before the wedding. Then there was a raid on the village of Gora-Gan in the Nigerian state of Kaduna, where terrorists shot anyone they met in the square where the evangelical community had gathered, killing two young Christian women. There was also a Christian student killed by Islamic extremists who recorded his execution. Then pastor Lawan Andimi, a local leader of the Christian Association of Nigeria, was beheaded.
"Every day", says Father Joseph Bature Fidelis, of the Diocese of Maiduguri, "Our brothers and sisters are slaughtered in the streets. Please help us not be silent in the face of this immense extermination that is taking place in silence".
The Bishops' Conference of Nigeria described the area as "killing fields", like the ones the Khmer Rouge created in Cambodia to exterminate the population. Most of the 4,300 Christians killed for their faith during the last year came from Nigeria. Nina Shea, an expert in Religious Freedom, recently wrote:
"An ongoing Islamic extremist project to exterminate Christians in sub-Saharan Africa is even more brutal and more consequential for the Church than it is in the Middle East, the place where Christians suffered ISIS 'genocide', as the U.S. government officially designated."
Unfortunately, the murder of these Christians during the last month has been largely ignored by the Western media. "A slow-motion war is under way in Africa's most populous country. It's a massacre of Christians, massive in scale and horrific in brutality and the world has hardly noticed", wrote the French philosopher, Bernard Henri Lévy.
While Christians were murdered in Nigeria, the global media ran a story of a pig being tied up and shoved off a bungee tower at a new theme park in China. The story went viral on BBC, The Independent, The New York Times, Sky News, Deutsche Welle and many other mainstream media outlets. The Chinese pig got more media coverage than any of these murdered Christians in Nigeria. You often have to search for these martyrs on local African sites. "Pig Bungee Jumping Stunt In China Prompts Global Outcry", wrote the Huffington Post. Where has been the global outcry for the serial butchering of Christians just because they are Christians?
The killing of a gorilla in a Cincinnati zoo, committed to save a child's life, triggered more emotion and media coverage than the beheading of 21 Christians on a beach in Libya while they invoked the name of Jesus in Arabic and whispered prayers. ABC, CBS and NBC devoted six times more coverage to the death of one gorilla than they did on the mass execution of Christians.
"The world prefers to worry about pandas rather than about us, threatened with extinction in the land where we were born", said Nicodemus Daoud Sharaf, the Syrian Orthodox Archbishop of Mosul as well as a refugee in Erbil, the capital of Iraqi Kurdistan, home to many of the Christians who fled jihadis. When the Archbishop said that four years ago, it looked as if it were just provocation to shock Western public opinion. But Archbishop Sharaf was right.
The French-Lebanese writer Amin Maalouf also noted "threats to pandas cause more emotion" than threats to Christians. Archbishop Sharaf gave another example:
"In Australia they take care of frogs. One of our Syriac citizens, who's a builder, bought land, took money from a bank and wanted to build houses and sell them. Then when he wanted to get a certificate to build, in the middle of the land, he came across a hole with eight frogs in it. The government of Sydney told him: 'You can't build on this land'. He said: 'But I've taken money from the bank and I must get to work' and they pushed him to build in another place, making him pay $1.4 million to build a different place for these eight frogs. And yet we are the last people who speak Jesus' language. We are Aramaic people and we don't have this right to have anyone protect us? Look upon us as frogs, we'll accept that — just protect us so we can stay in our land".
In an era of round-the-clock information on our mobile phones, computers, televisions and social media, the abominations suffered by Christians have been left without images, while the brutality against the Chinese pig was streamed all over. Christians are an endangered species; pigs are not. "The International Union for the Conservation of Nature has several categories to define the danger of extinction that various species face today", according to Benedict Kiely, the founder of Nasarean.org, which helps the Christians of the Middle East.
"Using a percentage of population decline, the categories range from 'vulnerable species' (a 30-50 per cent decline), to 'critically endangered' (80-90 per cent) and finally to extinction. The Christian population of Iraq has shrunk by 83 per cent, putting it in the category of 'critically endangered'".
If you search for a cover dedicated to this extinction you have to go on the confessional media, such as the British weekly Catholic Herald, which just noted "The end of Iraqi Christianity?" Or the French Catholic media, La Croix, telling the story of Syrian Christians:
"Before the start of the civil war in 2012, 20,000 Assyrians populated the banks of the Khabur, a river that crosses northeastern Syria and flows into the Euphrates. The occupation of part of the region by Isis in 2015 forced the majority into exile. The Khabur is today a dead valley".
One of the last Nigerian Christians was executed by an Islamic State child soldier. Slaughterhouses' workers go on trial in France for abuses to animals. But the same France has already repatriated more than 250 ISIS fighters, the same people who turn Iraqi churches into slaughterhouses.
Western media stirred global indignation about Russia's laws against "homosexual propaganda" prior to the Winter Olympics in Sochi. But the same Western media never protested the Islamist regimes that punish people with the death for converting to Christianity or countries where Christians are threatened with death if they do not convert to Islam.
Mauro Armanino, a priest of the Society for African Missions in Niger, who describes a situation of open genocide, writes:
"The repeated threats to the Christian communities in the border area with Burkina Faso have achieved the aim they set: to decapitate the communities and then fall prey to the fear of professing faith in Sunday prayers in the chapels….On Tuesday, January 14, in a village not far from Bomoanga, which, for over a year, has helplessly witnessed the kidnapping of Father Pierluigi Maccalli, a group of criminals who went to settle the scores with the chief nurse who works in a dispensary in the area, took the nephew from his home and was beheaded. In Bomoanga people no longer go to church on Sunday".
These persecuted Christians feel more and more alone in a world that sees them as intruders. They are as if suspended in a limbo, between an amnesic and weak West and a rising radical Islam. There seems to be no way to push the Western world to become aware of this tragedy that no one talks about and which could have fatal consequences for the future of our civilization.
"Out of fatigue or shame, or both, we close our eyes", writes Franz-Olivier Giesbert.
"Does the life of Christians from East, Africa or Asia count for a negligible amount? This is a question that we have the right to ask when we see the place that our dear media give to the killings and discrimination that Catholics and Protestants are subjected to on the planet: nothing or almost nothing, with a few happy exceptions. It is our hypocrisy that feeds the clash of civilizations".
So, shall we now return to our hypocritical indignation about the cruelty inflicted on Chinese pigs?
From our partner International Affairs
Give me religion that does not polarise society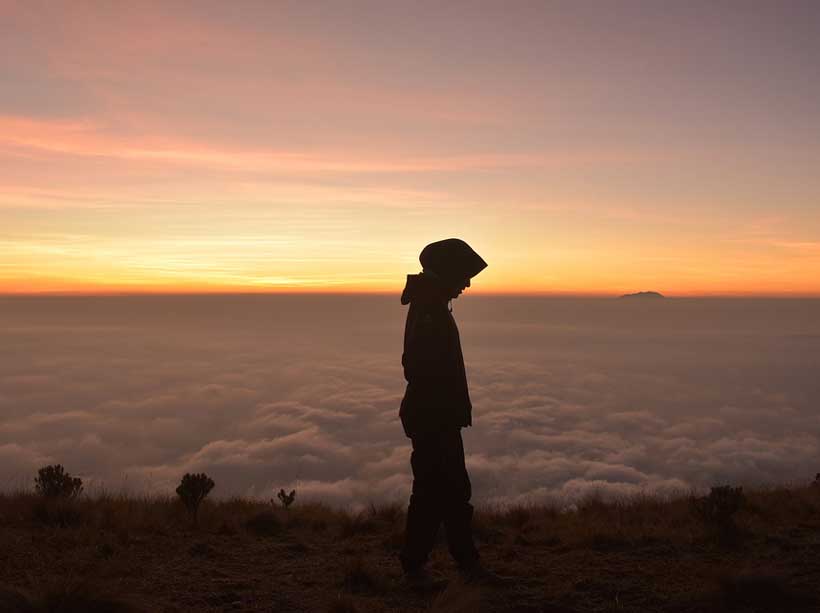 A few years ago in Aceh, a poster was put up by the Islamic Sharia Department in Banda Aceh of the communications and information agency office, stating:
"A woman whose strand of hair is seen deliberately by a man who is not her husband will be punished by 70,000 years in hell. One day in the afterlife is equivalent to 1,000 years in this world. A woman who enters hell will draw in with her two of her menfolk: her father, her brothers, her husband or her son. This is how terrible the punishment is!"
I received a photo of the poster through one of my WhatsApp groups and shared it with friends. One of them, Harry (not his real name), hilariously pointed out the absurdity of it all.
"What? Do radicals see women's hair as pubic hair, and are hijab underpants for women's heads?" he asked incredulously, referring to the headcover worn by Muslim women in Indonesia.
Harry added, to his knowledge, there is nothing in the Quran about women's hair. "What's written on the poster is a 1,000 percent deviant!" he exclaimed.
It's also a mind-crushingly asinine, idiotic and imbecilic fantasy based on nothing but an overly fertile, sick and twisted imagination!
Lucky for him, Sinta Nuriyah, the widow of Abdurrahman "Gus Dur" Wahid, Indonesia's fourth president (1999-2001), known for his liberal and often eccentric views, corroborated Harry's view. Like many respected ulema before her, she stated recently that it was not obligatory for Muslim women to wear hijab. The statement of Bu Sinta, 71, a well-respected figure in the prodemocracy movement, went viral.
Bu Sinta pointed out that she always tries to interpret Quranic verses contextually, not textually. She conceded that many Muslims misinterpret the Quran because it has gone through many interpretations, including by those who have their own personal agenda.
It's also a matter of deliberate distortion, which has reached alarmingly ridiculous proportions. The poster in Aceh is just one example; there are many others, for example, related to circumcision for girls, child marriage, polygamy, mut'ah (temporary marriage, in fact, thinly veiled prostitution), marital rape, violence against women, notions of halal and haram, prohibition to wish Christians a merry Christmas, the trigger-happy way some Muslims accuse others of being kafir (infidels), teaching kids intolerance, and even the abuse of Islam to protect corruption and to scam people by using (or misusing) the sharia label.
It's part of what I see as being a three-pronged phenomenon across the nation: one, creeping radicalization and intolerance; two, public duping by distorting Quran verses or just making things up that have no basis at all in sharia, Islamic fiqh (jurisprudence) or hadits (the Prophet's sayings); and three, a kind of moral panic meant to distract from the real issues people face that obviously differ from region to region.
Remember the Chernobyl nuclear and radiation disaster in 1986 in what was then the Ukraine Soviet Socialist Republic?
The ongoing deliberate distortion and manipulation of Islam by a bunch of ignoramus radicals could be said to be Indonesia's Chernobyl. In fact it's worse, because it's not an accident but deliberately engineered — not just by radicals but also by mainstream politicians taking advantage of it to support their political agenda. Notions of sharia and halal are also being commercialized, where even fridges can be labeled halal.
The "system" — if you can call it that — is rotten to the core. It's a deliberate fabrication of toxic and evil lies intended to control the minds of many young Indonesian Muslims and turn them into mindless zombie robots that eschew any form of logic or true knowledge of Islam and Islamic history.
Radicals ultimately want Indonesia to become a caliphate. On YouTube, an "influencer" known as Ustad Haikal Hassan, explains that the caliphate system is an ideal political system that we should aim for. Unfortunately, he says that the caliphate concept is not used by Muslims but by Europeans and it is now the basis for the European Union. What?? Talk about being utterly clueless about what both the EU and a caliphate are!
Since the beginning of the Reform Era in 1998, Indonesian Muslims have become more and more conservative, abiding by (mis)interpretations of text rather than going by the spirit of Islam that embodies peace, mutual respect and love.
But now, over 20 years into the Reform Era, I reckon we are now in jahilliyah (age of ignorance) of Islam in Indonesia, which thrives on hypocrisy, greed and ego and power-driven motives. Radicals so easily point their fingers at others accusing them of blasphemy, when in fact it is they who are committing blasphemy — of the worse kind because it's done with evil intent.
Islam, born in the seventh century, was intended as an "antidote" to Arabia, which was then considered an age of jahiliyah. So, it's a pretty ironic state of affairs that we have become what we once fought against.
In relation to the pressure to wear a hijab (though many wear it voluntarily), women are starting to fight back. Many now see it as part of the Arabization of Indonesia and of the caliphate-pushing radical agenda.
Late last year, Indiah, a friend who has been wearing the hijab since 2003 after she went on the haj, told me she was planning to unveil herself in 2020.
She is also one of the proponents of the Selasa Berkebaya (Kebaya on Tuesdays) movement, kebaya being a blouse usually worn with a batik sarong, considered the Indonesian traditional costume.
A young progressive ustad known as Gus Miftah (Miftah Maulana Habiburrahman) recounts how his wife now no longer wears the hijab. She wore it for almost three years, especially when accompanying her husband. One day, he suggested that she take it off "to save Indonesia from the raging influence of Arabic culture".
She was pretty happy about it, as she didn't wear the veil before marrying him. Gus Miftah is now the only ustad whose wife doesn't wear a hijab. You can imagine the bullying they both received, but they stood their ground.
In relation to Ibu Sinta, some women activists have respectfully asked: Why doesn't she take off her headcover, even though it's not a hijab, but it's still a headcover. Ayo Bu Sinta, just do it! You'd go triple viral!
Early version published by Jakarta Post under the title: Cover men's eyes, not women's hair!