Is Your Neighborhood Store Safe? Amazon and Store Closings
Amazon has reached the far corners of the earth… and the highest elevations.  Delivery men venture 11,562 feet up in the Himalayas to leave a package.  While the company may serve a useful purpose in remote regions, its phenomenal growth also reveals that no town is immune from its less desirable consequences.  The online retailer's omnipresence has been all too apparent in Chicago, New York, and London in recent months, where stores have been closing in droves.
Treasure Island Foods of Chicago, a family-owned business started by Christ Kamberos in 1963, announced at the end of September that after 55 years it was closing all remaining stores in just two weeks.  Now, the lights are out and the shadows empty shelves are all that remain, with the scent of fresh sourdough and gyros cooking on the spit only in shoppers' reminiscences as they walk by the darkened windows.
Julia Child once described Treasure Island as "America's Most European Supermarket."  In my memory, it was unforgettable.  The stores always had treasure troves for every season, from delicious green picholine olives from France, to liver pâté and English Blue Stilton at Christmas, and of course, Marmite.  Not to mention exotic cookies and chocolates from all over the world: marzipan and chocolate from Switzerland and Austria, shortbread from Scotland, and crisp butter wafers from the Netherlands are a few examples.  It was a haven for special gifts during the holidays.
Treasure Island was not alone in the struggle to survive amidst food delivery apps and Amazon.  Not only were customers buying goods online, but Amazon was also shifting into the grocery market by taking over Whole Foods.  Not surprisingly, Chicago's other local grocery chain Dominick's closed in 2014.  The city lost one of its most beloved bakeries too in 2017 when the Swedish Bakery closed after 88 years in business.  Gone were the days of mouth-watering rum balls, Princess Torte laden with green marzipan, and toska cake.  In its final days an estimated 500 customers per day flocked in to have one last tasty treat.
Purchasing items online might be convenient but the trend has serious costs for many industries, not only food.  Retail has been hit hard.  Sears recently filed for bankruptcy and is closing 142 stores.  So did Toys R Us, shuttering its outlets last summer.  Luxury goods retailer Henri Bendel announced in September that its stores will be closing too, after 123 years.
What's more the change is not just in the United States.  In the UK, Marks & Spencer plans to close 100 stores by 2022.  Debenhams and House of Fraser in London are also in trouble.  In March of 2018, Sweden's H & M reported the lowest first quarter profits in more than a decade, down 62%.  When large international stores are being squeezed, one can understand how local shops are struggling to keep afloat.  A recent Atlantic article observes that Manhattan is becoming a "rich ghost town."  So many store fronts once filled with interesting items are now empty, a trend that the author predicts will move to other cities.  Will the choices for future shoppers be restricted to chain stores and dark unrented windows?  Local small retailers unable to afford high rents are gradually being nudged out of existence.  They need help.
Could Local Currencies Save Our Neighborhood Stores?
The answer may be introducing local currencies.  Studies have shown that municipal currencies stimulate the local economy.  They serve as shock absorbers and protect in times of recession.
Switzerland has had the WIR since 1934 and Ithaca, New York introduced its own currency known as Ithaca Hours in 1991.  Ithaca Hours started out with 90 individuals who were willing to accept the currency as a payment for their work, and expanded to become one of the largest local currency systems in the U.S.  Ithaca's example was an inspiration for municipal systems in Madison, Wisconsin, and Corvallis, Oregon.
The UK also has several local currencies including the Bristol Pound.  The former Mayor of Bristol accepted his entire salary in Bristol Pounds, and more than 800 businesses accept the local currency.
Once local currencies are in circulation, consumers can continue using their national currency to purchase from large retailers and from online giants like Amazon.  Their local currency, though, is typically used at local businesses.
As an example, were a Chicago currency implemented, consumers might use their U.S. dollars to purchase goods online but would use their Chicago currency to buy locally.  Legislators and communities could thus lend a helping hand to local gems that remain in our towns.  Lutz Cafe and Pastry Shop, for instance, established in 1948, is unique to Chicago, and creates some of the most delicious cakes in the world.
By 2003, there were over 1,000 local currencies in North America and Europe.  Yet this is a mere fraction of the total number of cities.  If local currencies expanded to a majority of towns, perhaps our beloved neighborhood stores would be able to survive the online onslaught.
The Benefits of Preserving Local Shops
Consumers lose a service every time a small shop shuts down.  A local paint store, for instance, can provide advice on what paint to use for a particular purpose, how to use it, etc.  Nowadays, in many towns, these stores have closed.  Consumers' options are limited to buying online without input from an expert, or from a large national chain, where they will be lucky to find advice comparable to that from a specialized store.  The same holds true for many kinds of home repair.
Then there is the charm of familiar faces at the corner store.  Growing up near Treasure Island as a child, I could scarcely forget the cherry-cheeked cherub-like server at the deli counter.  After noticing this eight-year-old's tendency to gorge on free olive samples once a week, he would always laugh heartily with those chubby cheeks and remark with a chuckle that I would end up eating all the olives before reaching the check out line.  Ordering specialty olives online is just not the same.  There may be no checkout line, but also no one to talk or joke with.  The same is true for the automated Amazon Go stores.  The nice deli server today is out of a job after decades of service.
Another hidden cost of online purchases is environmental.  Aside from fossil fuel emissions, delivery of a parcel requires packaging, and often bubble wrap, made of low-density polyethylene, a form of plastic that comprises 20% of global plastic pollution.  Reusable bags and a neighborhood store within walking distance are clearly better for the environment.
Amazon's reach extends to places like Leh, India, high in the snow-covered Himalayas, where many of its goods may not be available in town.  And one can appreciate and understand the value of online purchases in such rural communities.  In fact that was exactly the original purpose of Sears with its iconic catalogue.
Yet in cities where one can readily buy the same items in stores nearby, we have to try to refrain from the convenience of one-click shopping.  The more we purchase online items, the more we pollute the environment and kill local stores.  Without small businesses, cities will eventually become homogenized with block after block of chain retailers, or dark empty windows, as has started to happen in Manhattan.  The character of a quaint town or a trendy metropolis becomes obsolete.
Gone will be the unique gift shops and the luxury tailor.  When the British high street becomes indistinguishable from U.S. ghost towns and when the only place to eat is a chain burger joint, the fun of traveling and the adventure of new places will be lost forever.  The vibrant world of new flavors and experiences will be no more.
So please think twice before clicking an online purchase.  You may be signing your local store's death warrant.
Author's note: this piece first appeared in CounterPunch.org
Half a Decade On – Reflecting on Russia's Unsung Successes
In 2016, as the incoming World Bank lead economist for Russia, I started writing about Russian economic issues. It is now time to bid goodbye. As a professional analyst of the Russian economy over the last 5 years, I can summarize my experience in one sentence: things in Russia are never as bad as they seem, but they are never as good as they can be, either.
Just in the last 6 years, Russia has managed to attain remarkable macro-stability. Inflation, which was in double digits, is in now in manageable territory. The country is less reliant on oil and gas today than 5 years back. These are no small achievements. On the other hand, as I – and many others have written – sagging potential growth holds progress back. But these issues are well-known. In this final column, I would like to recognize three lesser-known Russian developmental successes that often fly under the radar screen.
First is Russia's increase in life expectancy – from 65.3 years in 2000 to 72.7 years in 2018. This has been mostly due to a drop in the number of deaths caused by non-communicable diseases (i.e. diseases that are not infectious or contagious such as heart attacks and stroke) and external causes (such as road accidents and homicides). Mortality rates for both adults and particularly children have also been decreasing since the 2000s. Even more recently, infant mortality decreased by 36 percent from 2011 to 2017 and maternal mortality decreased by 49 percent in the same period. While the pandemic engulfs us all, it is worth taking a longer-term perspective to recognize legitimate improvements in Russia's life expectancy.
Second is Russia's progress in financial literacy. Russia is no stranger to financial crises. While governments anywhere and everywhere have the primary responsibility in preventing and managing them, an important factor that is only being recognized is the need for individuals to become more informed about making financial decisions.
As an early adopter, Russia has recognized the benefits of financial literacy, and made remarkable strides in increasing literacy across both adult populations and school children. This is thanks to both top-down efforts by the Ministry of Finance and Central Bank of Russia, and bottom-up ones, which have included tapping into schools, libraries, and other community platforms to reach a large and diverse segment of the population. Indeed, Russia was ranked the first among 132 countries in the Child & Youth Finance International Global Inclusion Awards in 2016. It also ranks in the top 10 of G-20 countries for financial literacy.
Third is Russia's progress in improving its tax administration. The history of taxes in Russia hark back to medieval times, with Prince Oleg imposing the first known "tribute" on dependent tribes. Catherine the Great is known to have said "Taxes for a government are same as sails for a boat. They serve to bring her faster into a harbor without flipping over by their burden".
Building on lessons learnt over centuries, Russia today is at the global forefront of tapping technology and real-time source data and has managed to shift from a culture of tax evasion to tax compliance. Tax non-compliance, notably in value-added taxes, for instance, has shrunk from double digits a few years ago to less than 1 percent today, with minimal human involvement. Russia's success in modernization of its tax services is not as well known as it ought to be, but global interest is slowly but steadily growing.
Surely, these achievements are not the end of the road. When it comes to life expectancy, male life expectancy is behind female life expectancy by almost 10 years, and this gap needs to be shrunk. Financial literacy, consumer protection, and safeguards for privacy and data protection need to keep pace as cryptocurrencies and digital fraud become more commonplace. And gains in tax administration may be washed out without complementary tax policies. Yet, these unsung successes deserve more recognition, both within and outside Russia.
One of the more unusual analysis the World Bank undertook was to figure out how wealthy is Russia. We found that Russia's wealth lies not in its abundant natural resources (as important as they are), or its physical infrastructure (as mighty as some of it may be). Rather, Russia's wealth derives from the ingenuity and creativity of its people. Indeed, almost half of all Russia's wealth derives from its human capital — the cumulative experience, knowledge, and skills of Russians. Only then is it followed by physical capital (about a third), and natural capital (about a fifth). Anecdotally too, I can reaffirm that to be the case. In my interactions with students in various universities and high schools, I have witnessed their keen engagement, their sharp and pointed questions, their sense of humor, and above all, a passion to improve their country. I am indeed privileged to have played a small role in this journey.
PS: There is one other area I would like to draw your attention to, and that is climate change. While the politics are what they are, the science and economics are undeniable. In Russia, in addition to federal initiatives, it is encouraging to see positive signs emerging from within Russian regions, such as Sakhalin and Murmansk, which are vying to become carbon-free zones. As I had written earlier, the one mistake not to make about Russia is to treat it as a single unit of analysis. Doing so would be like being unaware that a Matryoshka doll is not empty! Indeed, Russian regions may be at the forefront of addressing climate change and we might be in for a (pleasant) surprise – this space is therefore worth keeping on an eye on.
First appeared in the Russian language on Kommersant.ru via World Bank
The Politico-Economic Crisis of Lebanon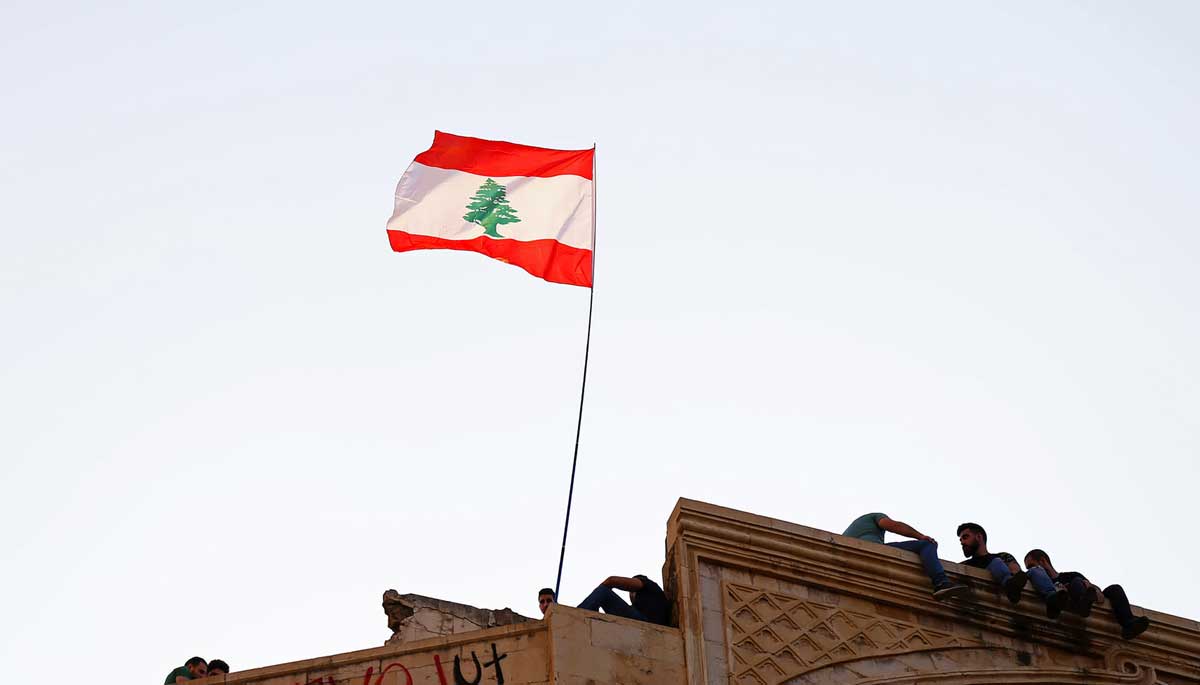 Dubbed as a failed state. The Middle Eastern country, also known as the 'Lebanese Republic', is already leading towards a humanitarian crisis. The country is witnessing the worst financial crisis since the 1975-90 civil war. The financial catastrophe has done most of the damage as the country currently stands as one of the top 10 worst economic disasters witnessed over the past 150 years. If the economists are put true to their word, it means that Lebanon rates as the most dismal economic crash since the 19th century. As the state of Lebanon undergoes a significant political shift since last year, the social and economic fissures are subsequently broadening. A fragile democracy (for namesake) and a constant disequilibrium in the parliamentary stratosphere, have led to an economic depression that is rapidly expanding as the country fails to adopt a unified political stance and adhere to corrective measures to hold the toppling economy from a collapse.
More than half of the Lebanese population has slumped below the poverty line as escalating inflation continues to reel the populace. The main cause underpinning such brutal inflation is the hyper-devaluation of the Lebanese pound. The currency was originally pegged at a fixed rate of 1500 Lebanese pounds to the US dollar. However, over the past three decades, the economic crunch has crippled the economic nucleus of Lebanon. According to World Bank estimates, the Lebanese pound has devalued by 95% and currently trades at 22000 Lebanese pounds to the US dollar in the black market – roughly 15 times above the official rate. The resultant inflation has driven the government to push the prices to unfathomable levels – even pushing necessities beyond the reach of an average citizen. The fact could be witnessed by the rapid increase in the price of bread – which was hiked by another 5% last month to value at 4000 Lebanese pounds per loaf.
The dire social crisis could be gauged by the fact that an average Lebanese family requires a spending worth five times the minimum wage mandated by the government just to afford basic food requirements. Most of the families can't suffice to consume utilities such as medicine, gas, or electricity. Astounding research revealed that even hospitals dealing with the Covid outbreak are not afforded gas and electricity which has led to a hike in petroleum consumption due to heavy usage of generators. The resulting shortage of petroleum has driven rage across the country as businesses fail to thrive while multiple wings of the airports are rendered powerless. The recent World Bank report signified that the food prices have inflated by roughly 700% over the past two years – a swell of 50% in just under a month. The regional countries have shown concern as Lebanon is heading towards a health crisis with a strengthening Delta variant in the Middle East and no room for recovery.
The main cause of such a debilitating situation is primarily the rampant corruption in the echelons of the government followed by the instability that ensued last year. Following the catastrophic blast in Beirut's port that claimed an estimated 200 lives, the government resigned in the aftermath of virulent protests across Lebanon. The political vacuum, however, further pushed the state into despair. The caretaker government, led by the former Prime Minister, Saad Hariri, failed to consolidate a government as ideological differences between the President and the Prime Minister continued to displace the essential debates of the country. The contention between President Michel Aon, a stout supporter of the Shite militant group Hezbollah, and Prime Minister Saad al-Hariri, a Sunni Centrist, caused the efforts to falter as the country continued to plunge into crisis without an elected government to handle the office.
Hariri drove the narrative that due to President's strong ties with the Hezbollah, which is arguably supported by Iran, Lebanon has suffered a shuffle of power to entrust financial support to the militant group. The narrative caused institutions like IMF and the World Bank to hesitate in injecting desperately needed social stimulus into the country despite continual warnings of an impending humanitarian crisis by France and the United States. A political vacuum coupled with the destruction caused last year along with the prudence of global financial institutions to pivot the country have ultimately resulted in the chaos that describes the landscape of Lebanon today.
However, Hariri resigned last month after failing to form a government even after nine months. The resulting political thaw helped President Aon to appoint Najib Mikati, a lucrative businessman, and former prime minister, as an interim Prime Minister entrusted to form a mandated government in Lebanon.
With a renewed Cabinet support, something that Hariri rarely enjoyed, Mikati is expected to assuage the concerns of the IMF and support economic reforms with the help of states like France. The Paris conference, scheduled on 4th August, is now the focal point as Mikati plans to convince the French diplomats regarding his schemes to pull Lebanon out of the puddle. Prime Minister Mikati recently reflected on his aspirations: "I come from the world of business and finance and I will have a say in all finance-related decisions". He further stated: "I don't have a magic wand and can't perform miracles … but I have studied the situation for a while and have international guarantees". It is clear that Mikati envisages repairing the economy which is already long overdue.
Under the French plan aiding Mikati's regime, he would need to enforce significant political reforms to gain international aid. The diplomats, however, envision a far graver reality. It is touted that the IMF would likely focus on two facets before granting any leverage to the Mikati-regime: political-social reforms and progress towards parliamentary elections. However, with grueling Covid cases springing into action, the road to recovery would probably be highly tensile.
While Mikati doesn't stem from any particular political bloc unlike his failed predecessors, he was elected primarily by the backing of Hezbollah. A question emerges: would Mikati be able to navigate through the interests of an organization subjected as a terrorist fraction by most of the Western world. An organization that arguably serves as the primary reason why Lebanon stands as one of the highly indebted countries in the world. An organization that could be the decisive factor of whether financial support flows to Lebanon or sanctions cripple the economy further similar to Iran. The question stands: would Mikati refuse the dictation of Hezbollah and what would be the consequences. The situation is highly complex and time is running out. If Mikati fails, much like his predecessors, then not only Lebanon but the proximate region would feel the tremors of a 'Social Explosion'.
Bangladesh-Myanmar Economic Ties: Addressing the Next Generation Challenges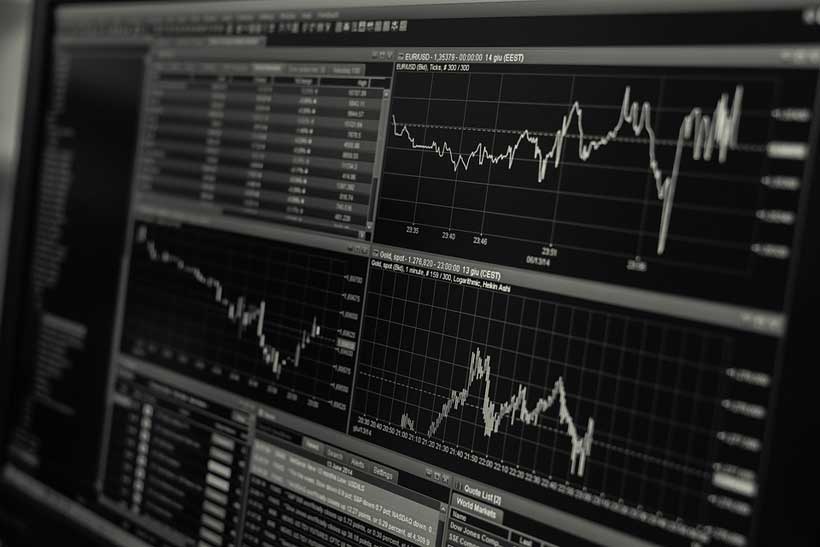 Bangladesh-Myanmar relations have developed through phases of cooperation and conflict. Conflict in this case is not meant in the sense of confrontation, but only in the sense of conflict of interests and resultant diplomatic face-offs. Myanmar is the only other neighbor that Bangladesh has on its border besides India. It is the potential gateway for an alternative land route opening towards China and South-East Asia other than the sea. Historically, these two countries have geographic and cultural linkages. These two bordering countries, located in separate geopolitical regions, have huge possibilities in developing their bilateral economic relations. At the initial phase of their statehood, both countries undertook numerous constructive initiatives to improve their relations. Nevertheless, different bilateral disputes and challenges troubled entire range of cooperation. Subsequent to these challenges, Bangladesh and Myanmar have started negotiation process on key dubious issues. The economic rationales over political tensions in Bangladesh-Myanmar relations prevail with new prospects and opportunities.
Bangladesh-Myanmar relations officially began from 13 January 1972, the date on which Myanmar, as the sixth state, recognized Bangladesh as a sovereign nation. They signed several agreements on trade and business such as general trade agreement in 1973. The two countries later initiated formal trade relations on 05 September 1995. To increase demand for Bangladeshi products in Myanmar, Bangladesh opened trade exhibitions from 1995 to 1996 in Yangon, former capital of Myanmar. However, that pleasant bilateral economic relations did not last for long, rather was soon interrupted mainly by Myanmar's long term authoritarian rule and isolationist economic policy. In the twenty-first century, Bangladesh-Myanmar relations are expected to move towards greater economic cooperation facilitated by two significant factors. First, the victory of Myanmar's pro-democratic leader, Aung San Suu Kyi, in 2011 has considerably brought new dimensions in the relations. Although this relation is now at stake since the state power has been taken over by military. Second, the peaceful settlement of Bangladesh-Myanmar maritime dispute in 2012 added new dimension in their economic relations.
Bangladesh and Myanmar don't share a substantial volume of trade and neither is in the list of largest trading partners. Bangladesh's total export and import with Myanmar is trifling compared to the total export and import and so do Myanmar's. But gradually the trades between the countries are increasing and the trend is for the last 5 to 6 year is upward especially for Bangladesh; although Bangladesh is facing a negative trend in Balance of Payment. In 2018-2019 fiscal year, Bangladesh's total export to Myanmar was $25.11 million which is more than double from that of the export in 2011-12. Bangladesh imported $90.91 million worth goods and services from Myanmar resulting in $65 Million deficit in Balance of Payment in 2018-2019 fiscal year. For the last six or seven years, Bangladesh's Balance of Payment was continuously in deficit in case of trade with Myanmar. The outbreak of COVID-19, closure of border for eight months and recent coup in Myanmar have a negative impact on the trade between the countries.
Bangladesh mainly imports livestock, vegetable products including onion, prepared foodstuffs, beverages, tobacco, plastics, raw hides and skin, leather, wood and articles of woods, footwear, textiles and artificial human hair from Myanmar. Recently, due to India's ban on cattle export, Myanmar has emerged as a new exporter of live animals to Bangladesh especially during the Eid ul-Adha with a cheaper rate than India. On the hand, Bangladesh exports frozen foods, chemicals, leather, agro-products, jute products, knitwear, fish, timber and woven garments to Myanmar.
Unresolved Rohingya crisis, Myanmar's highly unpredictable political landscape, lack of bilateral connectivity, shadow economy created from illegal activities, distrust created due to different insurgent groups, maritime boundary dispute, illegal drugs and arms smuggling in border areas, skeptic mindset of the people in both fronts and alleged cross border movement of insurgents are acting as stumbling block in bolstering economic relations between Bangladesh and Myanmar.
Bangladesh-Myanmar relations are yet to blossom in full swing. The agreement signed by Sheikh Hasina in 2011 to establish a Joint Commission for Bilateral Cooperation is definitely a proactive step for enhancing trade. People to people contact can be increased for building mutual confidence and trust. Frequent visit by business, civil society, military and civil administration delegates may be organized for better understanding and communication. Both countries may explore economic potential and address common interest for enhancing economic co-operation. In order to augment trade, both countries may ease visa restrictions, deregulate currency restrictions and establish smooth channel of financial transactions. Coastal shipping (especially cargo vessels between Chittagong and Sittwe), air and road connectivity may be developed to inflate trade and tourism. Bangladesh and Myanmar may establish "Point of Contact" to facilitate first-hand information exchange for greater openness. Initiative may be taken to sign Preferential Trade Agreement (PTA) within the ambit of which potential export items from both countries would be allowed to enter duty free. In recent year, Bangladesh was badly affected by many unilateral decisions of India such as onion crisis. Myanmar can serve as an alternative import source of crops and animals for Bangladesh to lessen dependence upon India.
Myanmar's currency is highly devaluated for a long time due to its political turmoil and sanctions by the west. Myanmar can strengthen its currency value by escalating trade volume with Bangladesh. These two countries can fortify their local economy in boarder areas by establishing border haats. Cooperation between these two countries on "Blue Economy" may be source of strategic advantages mainly by exporting marine goods and service. Last but not the least, the peaceful settlement of maritime boundary disputes between Bangladesh and Myanmar in 2012 may be capitalized to add new dimension in their bilateral economic relations. Both nations can expand trade and investment by utilizing the Memorandum of Understanding on the establishment of a Joint Business Council (JBC) between the Republic of the Union of Myanmar Federation of Chambers of Commerce and Industry (UMFCCI) and the Federation of Bangladesh Chambers of Commerce and Industry (FBCCI).
With the start of a new phase in Bangladesh-Myanmar relations, which has put the bilateral relations on an upswing, it is only natural that both sides should try to give a boost to bilateral trade. Bilateral trade is not challenge free but the issue is far easier to resolve than others. At the same time, closer economic ties could also help in resolving other bilateral disputes. For Myanmar, as it is facing currency devaluation and losing market, increased trade volume will make their economy vibrant. For Bangladesh, it is a good opportunity to use the momentum to minimize trade deficits and reduce dependency on any specific country.