Is Your Neighborhood Store Safe? Amazon and Store Closings
Amazon has reached the far corners of the earth… and the highest elevations.  Delivery men venture 11,562 feet up in the Himalayas to leave a package.  While the company may serve a useful purpose in remote regions, its phenomenal growth also reveals that no town is immune from its less desirable consequences.  The online retailer's omnipresence has been all too apparent in Chicago, New York, and London in recent months, where stores have been closing in droves.
Treasure Island Foods of Chicago, a family-owned business started by Christ Kamberos in 1963, announced at the end of September that after 55 years it was closing all remaining stores in just two weeks.  Now, the lights are out and the shadows empty shelves are all that remain, with the scent of fresh sourdough and gyros cooking on the spit only in shoppers' reminiscences as they walk by the darkened windows.
Julia Child once described Treasure Island as "America's Most European Supermarket."  In my memory, it was unforgettable.  The stores always had treasure troves for every season, from delicious green picholine olives from France, to liver pâté and English Blue Stilton at Christmas, and of course, Marmite.  Not to mention exotic cookies and chocolates from all over the world: marzipan and chocolate from Switzerland and Austria, shortbread from Scotland, and crisp butter wafers from the Netherlands are a few examples.  It was a haven for special gifts during the holidays.
Treasure Island was not alone in the struggle to survive amidst food delivery apps and Amazon.  Not only were customers buying goods online, but Amazon was also shifting into the grocery market by taking over Whole Foods.  Not surprisingly, Chicago's other local grocery chain Dominick's closed in 2014.  The city lost one of its most beloved bakeries too in 2017 when the Swedish Bakery closed after 88 years in business.  Gone were the days of mouth-watering rum balls, Princess Torte laden with green marzipan, and toska cake.  In its final days an estimated 500 customers per day flocked in to have one last tasty treat.
Purchasing items online might be convenient but the trend has serious costs for many industries, not only food.  Retail has been hit hard.  Sears recently filed for bankruptcy and is closing 142 stores.  So did Toys R Us, shuttering its outlets last summer.  Luxury goods retailer Henri Bendel announced in September that its stores will be closing too, after 123 years.
What's more the change is not just in the United States.  In the UK, Marks & Spencer plans to close 100 stores by 2022.  Debenhams and House of Fraser in London are also in trouble.  In March of 2018, Sweden's H & M reported the lowest first quarter profits in more than a decade, down 62%.  When large international stores are being squeezed, one can understand how local shops are struggling to keep afloat.  A recent Atlantic article observes that Manhattan is becoming a "rich ghost town."  So many store fronts once filled with interesting items are now empty, a trend that the author predicts will move to other cities.  Will the choices for future shoppers be restricted to chain stores and dark unrented windows?  Local small retailers unable to afford high rents are gradually being nudged out of existence.  They need help.
Could Local Currencies Save Our Neighborhood Stores?
The answer may be introducing local currencies.  Studies have shown that municipal currencies stimulate the local economy.  They serve as shock absorbers and protect in times of recession.
Switzerland has had the WIR since 1934 and Ithaca, New York introduced its own currency known as Ithaca Hours in 1991.  Ithaca Hours started out with 90 individuals who were willing to accept the currency as a payment for their work, and expanded to become one of the largest local currency systems in the U.S.  Ithaca's example was an inspiration for municipal systems in Madison, Wisconsin, and Corvallis, Oregon.
The UK also has several local currencies including the Bristol Pound.  The former Mayor of Bristol accepted his entire salary in Bristol Pounds, and more than 800 businesses accept the local currency.
Once local currencies are in circulation, consumers can continue using their national currency to purchase from large retailers and from online giants like Amazon.  Their local currency, though, is typically used at local businesses.
As an example, were a Chicago currency implemented, consumers might use their U.S. dollars to purchase goods online but would use their Chicago currency to buy locally.  Legislators and communities could thus lend a helping hand to local gems that remain in our towns.  Lutz Cafe and Pastry Shop, for instance, established in 1948, is unique to Chicago, and creates some of the most delicious cakes in the world.
By 2003, there were over 1,000 local currencies in North America and Europe.  Yet this is a mere fraction of the total number of cities.  If local currencies expanded to a majority of towns, perhaps our beloved neighborhood stores would be able to survive the online onslaught.
The Benefits of Preserving Local Shops
Consumers lose a service every time a small shop shuts down.  A local paint store, for instance, can provide advice on what paint to use for a particular purpose, how to use it, etc.  Nowadays, in many towns, these stores have closed.  Consumers' options are limited to buying online without input from an expert, or from a large national chain, where they will be lucky to find advice comparable to that from a specialized store.  The same holds true for many kinds of home repair.
Then there is the charm of familiar faces at the corner store.  Growing up near Treasure Island as a child, I could scarcely forget the cherry-cheeked cherub-like server at the deli counter.  After noticing this eight-year-old's tendency to gorge on free olive samples once a week, he would always laugh heartily with those chubby cheeks and remark with a chuckle that I would end up eating all the olives before reaching the check out line.  Ordering specialty olives online is just not the same.  There may be no checkout line, but also no one to talk or joke with.  The same is true for the automated Amazon Go stores.  The nice deli server today is out of a job after decades of service.
Another hidden cost of online purchases is environmental.  Aside from fossil fuel emissions, delivery of a parcel requires packaging, and often bubble wrap, made of low-density polyethylene, a form of plastic that comprises 20% of global plastic pollution.  Reusable bags and a neighborhood store within walking distance are clearly better for the environment.
Amazon's reach extends to places like Leh, India, high in the snow-covered Himalayas, where many of its goods may not be available in town.  And one can appreciate and understand the value of online purchases in such rural communities.  In fact that was exactly the original purpose of Sears with its iconic catalogue.
Yet in cities where one can readily buy the same items in stores nearby, we have to try to refrain from the convenience of one-click shopping.  The more we purchase online items, the more we pollute the environment and kill local stores.  Without small businesses, cities will eventually become homogenized with block after block of chain retailers, or dark empty windows, as has started to happen in Manhattan.  The character of a quaint town or a trendy metropolis becomes obsolete.
Gone will be the unique gift shops and the luxury tailor.  When the British high street becomes indistinguishable from U.S. ghost towns and when the only place to eat is a chain burger joint, the fun of traveling and the adventure of new places will be lost forever.  The vibrant world of new flavors and experiences will be no more.
So please think twice before clicking an online purchase.  You may be signing your local store's death warrant.
Author's note: this piece first appeared in CounterPunch.org
All About Soybeans and the 5 Highest Soybean Producing Countries in the World
Eating a balanced diet is one way to maintain health and a healthy lifestyle. The recommended balanced diet has a proportion of 4 healthy 5 perfect meals consisting of staple foods, side dishes, vegetables, fruit and milk or carbohydrates, proteins, vitamins, minerals and fats. Of the 5 compositions, the five components are easily found, including protein. The protein we consume can neutralize toxins in the body, help carry out the body's metabolism and it can maintain fluids in body cavities (Ajeng, 2021). One type of protein that is most easily found in everyday life is food derived from processed soybeans. Soybean is one type of legume that contains protein so that it is used as a protein source that is easily found by the public. Soybeans are consumed in almost all countries in the world, although these countries do not produce soybeans independently but can export from other countries that are soybean producers. Each country has a unique product from soybean. For example, in Indonesia, soybeans are processed into tempeh, tofu, soy sauce and milk. While in Japan soybeans are processed into traditional foods natto, sauces such as miso and shoyu.
Due to the high demand for soybeans in each country, some countries are unable to meet the domestic supply of soybeans, so the option that can be done is to export soybeans from other countries. There are 5 countries that are known as the highest soybean producers in the world, the five countries are:
Brazil
Brazil has the advantage that the climate and soil are very suitable for growing soybeans. So that the Brazilian government continues to expand the land used to increase soybean production every year. Based on World Atlas data, Brazil is listed as the largest soybean-producing country in the world with a total supply of soybeans produced reaching 124 million metric tons in 2019-2020 (Pratomo, 2022). And in 2020/2021 Brazil can hold 37% of world soybean production beating the United States (USA) which is in second position as the highest soybean producing country in the world.
United States of America (USA)
The majority of farmers in America grow soybeans because the large land is supported by suitable climate. American soybean production reached 96.79 million metric tons.
Argentina
Furthermore, the third country as the largest soybean supplier is Argentina. Soybean production reached 51 million metric tons. Argentina itself does not consume soybeans, soybean production is mostly imported and soybean commodities account for 31.8% of Argentina's import income. Considering that soybean is Argentina's main import commodity, the government has conducted a lot of research to increase its soybean production (Nur Aini, nd).
China
The fourth position is held by China with soybean production reaching 19.6 million metric tons in 2020/2021. However, despite having a fairly high soybean production, China is also one of the importing countries for soybeans to meet domestic soybean needs.
India
Then the last one in fifth position is India with soybean production reaching 11.9 million metric tons in November 2021. This puts India in the second largest position in Asia as well as contributing 3.9% of global production.
Soybean itself has 4 types, namely white soybeans, black soybeans, yellow soybeans and edamame. Each type of soybean has a function as a raw material for different processed products. Some examples of processed soybeans include: the first is tempeh, tempeh is one of the processed products from soybeans which is made through the process of fermenting a type of fungus in the process of making this tempeh, namely Rhizopus oligosporus. The process of making tempeh is initially carried out by boiling the soybeans for some time then soaking them overnight, adding yeast, packing them and letting them sit for + 48 hours. Tempe is a product that is sensitive to temperature, so in its manufacture it is necessary to pay attention to the amount of yeast added to the temperature. Then the second is tofu, tofu is made from soybeans that are soaked for + 6 hours and then mashed, filtered, the dregs are taken and the remaining water is boiled at a temperature of 70-80 °C then certain ingredients are added to produce a tofu precipitate so that the tofu can be pressed to reduce the water content in the tofu. Then the third is natto, natto is also a fermented product from soybeans. How to make natto, soybeans are washed and soaked for about 12-20 hours so that their size increases. Then the soybeans are steamed for 6 hours. If you use a press pot, the time can be less. The next stage, soybeans are mixed with Bacillus Subtilis bacteria. During this process, cleanliness must be maintained to avoid dirt and other bacteria. Then the mixture was fermented at a temperature of 40 °C for 24 hours. Then the natto is cooled for about a week until it forms fibers (Widya, 2017). And lastly, there is also processed drinking product from soybeans that is easily found in various countries, namely soy milk. Making soy milk is quite easy. First, soak the soybeans for 8 hours, wash and remove the skin. Then the clean soybeans are mashed, filtered and boiled over medium heat. During the boiling process, sugar, vanilla, or other flavors can be added according to taste. In addition to the four types of food and drink above, there are many other processed foods that can be made from soybeans. In fact, apart from being processed food that can be consumed by humans, soybeans can also be processed into animal feed and biodiesel.
With the many benefits that soybeans have as raw material for processed food and animal feed, it is hoped that in the future the soybean needs from every country can be fulfilled because it is estimated that soybean demand will always increase every year. With the proper handling process, it is hoped that in the future countries that can produce soybeans with good quality will emerge so that they can improve the economy of the country and meet the world's supply of soybeans.
Economic Challenges as the Fundamentals of China's Fiscal Issues
China's Central Comprehensive Deepening Reform Commission (hereafter referred to as the Reform Commission) has recently highlighted the issue of fiscal and taxation system reform. The Reform Commission mandates that the sub-provincial fiscal system carry out the reform strategy outlined in the "14th Five-Year Plan", where it is recommended to adhere to the essential concepts of improving inter-governmental fiscal relations. This system will come in place right after the central and local tax-sharing system's principle and shall follow the Party Central Committee's centralized and unified leadership. These would include clarifying fiscal powers and expenditure responsibilities, rationalizing inter-governmental relations, improving the transfer payment system, establishing and improving the financial system adjustment mechanism, and standardizing financial management. The purpose is to consolidate the local governments' risk prevention and control responsibilities at all levels. By improving the long-term mechanism for preventing and resolving hidden debt risks, this reform would resolutely curb the rising trend of hidden debt. While strictly investigating illegal debt financing, financial discipline is necessary to maintain financial law and order to improve accounting supervision mechanism.
According to the researchers at ANBOUND, the proposed fiscal reform is a long-term strategy with specific economic context and implications. Although the "core framework of the tax-sharing system" and the "basic principles of intergovernmental fiscal relations" are still adhered to, the reform is not necessarily a fundamental change. The central and local fiscal and tax distribution patterns, established by the tax-sharing system have not changed much. It seems doubtful that the current fiscal framework might yield economic gains. This framework is about releasing institutional resources to promote financial growth.
In the wake of the COVID-19 pandemic, this structural fiscal reform will help address local fiscal crises. Meanwhile, such reform will enhance fiscal resilience as economic stress mounts, promising economic stability and risk hedging. The emphasis on local risk hedging, fiscal discipline, and other issues highlights that local governments are increasingly restrictive on general budgets, including fiscal spending and fiscal leadership.
The evolution and reform history of the recent Chinese fiscal system, including its tax-sharing system reform, states that almost every fiscal reform was implemented under pressure. These difficulties are in the form of increased fiscal revenue and expenditure, as well as fiscal and tax resources depletion. The same applies to this proposed reform of the sub-provincial fiscal system. From the "13th Five-Year Plan" to the "14th Five-Year Plan", the sub-provincial fiscal system has been proposed as a major reform task. This proposal was brought about as a result of the slowdown in economic growth, increasing local financial pressure, and heavy government debt. The concern is not only the consequences of the reform of the tax-sharing system but also the institutional collision of the local government's expectation to increase fiscal expenditure to promote regional economic growth. The fundamental issue is the continuous deterioration of fiscal revenue and expenditure under the downward pressure on the economy.
There are several factors that will further widen the local fiscal gap. These would encompass the increasing downward pressure on the economy under the current pandemic condition, as well as the fiscal support of tax and fee reductions, as well as fiscal and taxation reforms to expand financial support for investment. Many economically backward cities and counties will have a harder time promoting investment and life security. The continuous spread of the local financial crisis has made the discrepancy in the allocation of financial resources more prominent.
In such situations, the provinces should carry out some adjustments and reorganizations. These initiatives are needed to enhance the reallocation of provincial financial resources, optimize the central transfer payments, and enrich the national finances while achieving financial stability. However, as far as the expected repercussion is concerned, the recovery of grass-roots finance is still limited. Furthermore, there is a large gap in strengthening financial security within the budget. Local governments still need to balance finance and the market. In addition to removing the dependence and constraints on land finance, the local governments must also seek ways to achieve a virtuous circle of economic development and fiscal revenue and expenditure.
The focus of fiscal reform has always been on issues concerning: the current fiscal system, taxation, and administrative systems, central and local governments, financial and administrative departments, local investment and financing mechanisms, and debt resolution. Financial reforms in the past have often revolved around the distribution of fiscal and administrative authorities between the central and local governments. At present, the division of central and provincial fiscal authorities and responsibilities has been determined. The division of fiscal authority and responsibilities at the sub-provincial level and the rationalization of the mechanism are a process of continuous adjustment and optimization. Fundamentally, the root cause of the fiscal issues lies in the expansion of financial resources. This means that the economy needs continued growth to increase tax revenue, which is the basis of fiscal reform.
Warning Signs in China's Economic Outlook as COVID-19 Spreads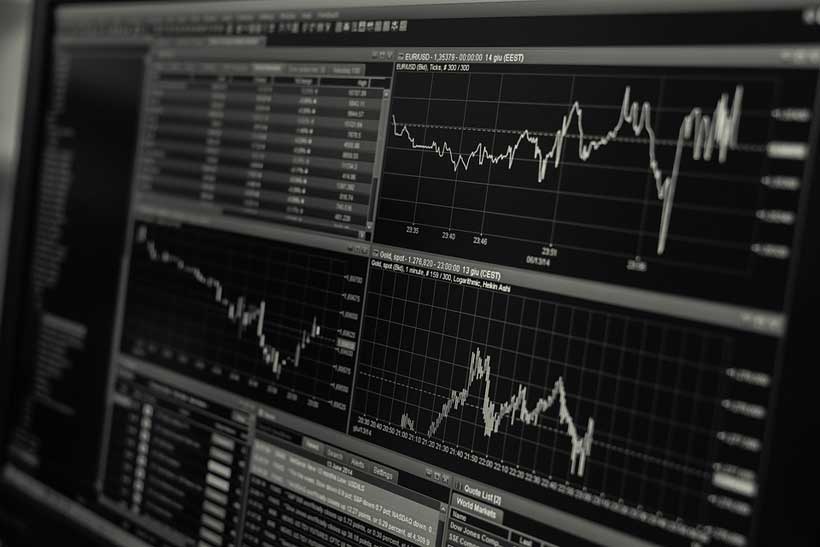 New variables both within and outside of China in 2022 have placed the country's economy under new pressure. In the first quarter, its economic growth rate was only 4.8%, which was 0.7 percentage points lower than the annual economic growth target of 5.5%, indicating that it will face challenges in stabilizing economic growth this year. Judging from the economic performance of various sectors in the first quarter, there have been some noteworthy risk signals in the country's domestic economy. Among them, the Yangtze River Delta and the Pearl River Delta, the two largest regional economic pillars in China, have shown signs of slowing down in economic growth.
According to the data released by the Shanghai Municipal Bureau of Statistics, the GDP of Shanghai in the first quarter was RMB 1 trillion, a year-on-year increase of 3.1%. From January to February, the city's economic operation began rather smoothly, yet in March due to the obvious impact of the COVID-19 pandemic, the growth rate of some economic indicators slowed down. In the first quarter, the added value of Shanghai's industrial enterprises above the designated size increased by 3.9% year-on-year, 8.0 percentage points lower than the growth rate from January to February. The total sales of goods increased by 2.0%, and the growth rate dropped by 4.1 percentage points. The total investment in fixed assets increased by 3.3%, and the growth rate dropped by 9.3 percentage points. Meanwhile, the total retail sales of consumer goods changed from an increase of 3.7% in January to February to a decline of 3.8% in the first quarter. The total import and export of goods increased by 14.6%, and the growth rate was 7.4 percentage points lower than that in January-February.
On the other hand, according to data from the Guangdong Provincial Bureau of Statistics, the GDP of Guangdong in the first quarter was RMB 2.85 trillion, a year-on-year increase of 3.3%. The added value of industries above the designated size was about RMB 0.98 trillion, a year-on-year increase of 5.8%. Fixed asset investment increased by 6.2% year-on-year; total retail sales of consumer goods up 1.7% year-on-year; and total import and export of goods rose by 0.6% year-on-year. In terms of finance, in the first quarter, Guangdong's local general public budget revenue was about RMB 0.35 trillion, a year-on-year increase of 1.4%. Local general public budget expenditure has increased by 8.7%.
In the Chinese economy, the two provinces of Shanghai and Guangdong have a unique and important position.
Shanghai is not only highly crucial in China's urban economy, but also leading the Yangtze River Delta region as well. In 2021, its GDP was RMB 4.3 trillion while the GDP of the whole of China was RMB 114.4 trillion. The total GDP of the 41 cities in the Yangtze River Delta region was RMB 27.7 trillion, accounting for 24.2% of the national GDP. There are 24 cities in the country with a GDP exceeding RMB 1 trillion, and there are 8 cities in the Yangtze River Delta (Shanghai, Suzhou, Hangzhou, Nanjing, Ningbo, Wuxi, Hefei, Nantong) accounting for one third. Shanghai is also one of the most internationalized cities in China, which also functions as the country's center of international economy, finance, shipping, and trade. In addition, the city also proposes to build a global science and technology innovation center.
Guangdong is China's largest province in terms of economic scale. Its GDP in 2021 was RMB 12.43 trillion, an increase of 8.0% over the previous year. In terms of sub-regions, the GDP of the core area of the Pearl River Delta accounted for 80.9% of the province, while the eastern and western parts, as well as the northern ecological development area accounted for 6.2%, 7.0%, and 5.9% respectively. The Pearl River Delta region is also the main body of the Guangdong-Hong Kong-Macao Greater Bay Area. In 2021, the total economic volume of the Greater Bay Area was about RMB 12.6 trillion. There are 25 of the world's top 500 companies in the region, and it has over 60,000 high-tech enterprises, most of which are located in the Greater Bay Area. As of the end of 2021, there are 5 cities with a GDP of trillions in the Guangdong-Hong Kong-Macao Greater Bay Area, with a combined GDP of RMB 10.56 trillion.
It is precisely because of the important position of Shanghai and Guangdong in the country's economy that their signs of a downturn in the first quarter this year are worthy of attention. These two provinces represent the development of the Yangtze River Delta and the Pearl River Delta respectively to a considerable extent. If there are issues in their economy, it would signify that China's twin pillars in the most economically developed coastal areas will not be able to support the whole nation's economy. If this happens, there will undoubtedly be a huge negative impact.
Looking back at the economic development of Shanghai and Guangdong in the first quarter of this year, the impact of the pandemic is clearly seen. In Guangdong, this is mainly due to the COVID-19 outbreak in Shenzhen in March. As Shenzhen acted quickly, and after locking down for a week, the outbreak has been brought under control and the city reopens subsequently. The situation in Shanghai is much dire. It has been a month since different urban areas are under lockdown and the city has been completely closed off in April. Based on the economic scale of Shanghai in 2021, the average daily GDP of Shanghai is about RMB 11.8 billion, and the average monthly GDP is about RMB 360 billion. If the lockdown of Shanghai continues, its economy will be enormously affected.
It should also be pointed out that with the current measures and policies against COVID-19, various areas have also seen the systematic suspension of many economic activities, especially the shutdown and interruption of logistics systems. This, in turn, has resulted in the obstruction of the flow of economic elements. This situation is still quite severe, where localized shocks in the economy are spreading or spilling over to other regions through obstruction of transportation and logistics.
As COVID-19 continues to hit Shanghai, the authority's goal of "dynamic clearing" still faces major challenges. However, judging from the pressures China's economy is facing this year and the development tasks it is currently undertaking, the country needs to pay more attention to economic growth in its balancing of pandemic control and the economic goal. As emphasized by China's Central Economic Work Conference at the end of last year, "stabilizing the macroeconomy is not only an economic issue but also a political one".