Oil Market Report: Heeding the warnings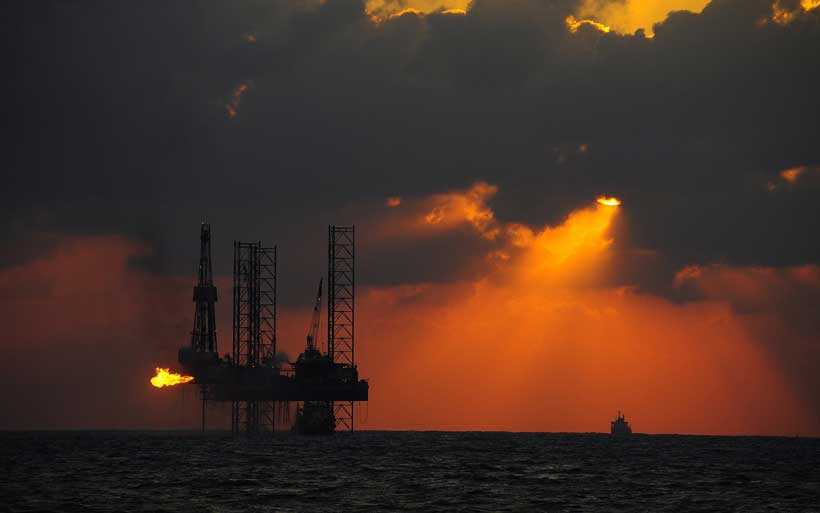 In last month's Report, we noted that since the middle of the year oil supply had increased sharply, with gains in the Middle East, Russia and the United States more than compensating for falls in production in Iran, Venezuela and elsewhere. New data show that the pace has accelerated, and this higher output, in combination with Iranian sanctions waivers issued by the US and steady demand growth, implies a stock build in 4Q18 of 0.7 mb/d. Already, OECD stocks have increased for four months in a row, with products back above the five-year average. In 1H19, based on our outlook for non-OPEC production and global demand, and assuming flat OPEC production (i.e. losses from Iran/Venezuela are offset by others), the implied stock build is currently 2 mb/d.
In the August edition of this Report we described the replacement of Iranian and Venezuelan barrels as "challenging", and that there was a danger of prices rising too high too fast. Producers have heeded the warnings and more than met the challenge and today, the Big Three, Russia, Saudi Arabia and the United States, all see output at record levels. Total non-OPEC production in August, the latest month for which we have consolidated data, was 3.5 mb/d higher than a year ago, with the United States contributing an extraordinary 3.0 mb/d. Russia's crude output has hit a new record of 11.4 mb/d, with companies suggesting that they could produce even more.
In early October, the price of Brent crude oil reached a four-year high above $86/bbl, reflecting the legitimate fears of market tightness. In our view, this was a dangerous "red zone" and it justified calls for producers to raise output. Today, the price has fallen to a more reasonable level close to $70/bbl, well below where it was in May before the US announced its change of policy on Iran. Lower prices are clearly a benefit to consumers, especially hard-pressed ones in developing countries that are suffering from the additional handicap of weak national currencies. For now, forecasts of oil demand growth remain solid with an increase of 1.3 mb/d this year and an increase to 1.4 mb/d in 2019, even though the macro-economic outlook is uncertain.
We should also recognise the interests of the producers. For many countries, even though their output might have increased, prices falling too far are unwelcome. Ministers from the Vienna Agreement countries will meet in early December, but we have already seen suggestions from leading producers that supply could be cut soon if customers, seeing ample supply, rising stocks, and slumping refining margins, request lower volumes.
Although the oil market appears to be more relaxed than it was a few weeks ago, and there might be a sense of "mission accomplished" that producers have met the challenge of replacing lost barrels, such is the volatility of events that rising stocks should be welcomed as a form of insurance, rather than a threat. The United States remains committed to reducing Iranian oil exports to zero from the 1.8 mb/d seen today; there are concerns as to the stability of production in Libya, Nigeria and Venezuela; and the tanker collision last week in Norwegian waters, although modest in impact, is another reminder of the vulnerability of the system to accidents.
The response to the call by the IEA and others to increase production is a reminder that the oil industry works best when it works together. Regular contacts between key players are essential in creating understanding, and even though oil diplomacy has succeeded so far this year, it needs to be maintained to ensure market stability.
Key Opportunities for Uzbekistan's Development
The World Bank has released its new Systematic Country Diagnostic (SCD) report for Uzbekistan, which analyzes key challenges and opportunities for the country's development. The SCD contains policy recommendations for removing barriers to private sector growth, reducing the state's role in the economy, focusing on people and their human capital, and transitioning to a green economy. The report provides the foundation for selecting priority areas for the World Bank Group's cooperation with the Government of Uzbekistan throughout the 2022-2026 period.
In April 2022, the World Bank Group completed work on its second Systematic Country Diagnostic for Uzbekistan, following the first one that was produced in 2016. This flagship report is produced for a partner country every five years to identify key challenges and opportunities to ending poverty and boosting shared prosperity.
Since 2017, the Government of Uzbekistan has implemented transformative reforms to liberalize the economy and business environment, improve the well-being of citizens, and steer the state towards meeting people's needs, most of which are analyzed in the SCD.
Planning the next generation of reforms, Uzbekistan has set ambitious goals of becoming an upper-middle-income country by 2030 and reducing poverty by half by 2026. Achieving these goals requires much higher economic growth than the current level through faster job creation and reduced economic exclusion— especially among youth, women, and people with disabilities.
"The World Bank's SCD is a rigorous analysis of the key opportunities and challenges we face as a country. As the report notes, the analysis was prepared under a new era of openness, data transparency, and collaboration between the World Bank, the Government, and other development partners. The priority areas it identifies are fully aligned with Uzbekistan's development strategy for 2022-2026," noted Djamshid Kuchkarov, Deputy Prime Minister and Minister of Economic Development and Poverty Reduction of Uzbekistan.
The new SCD sets out four development pathways that can help Uzbekistan achieve these ambitious goals: 1) encouraging more private sector growth and job creation; 2) reforming the role of the state in the economy; 3) investing in people-focused policies and human capital; and 4) building an environmentally sustainable and resilient future.
The report also outlines thirteen priority policy areas that emerged from the analysis in the SCD. Some of the key policy priorities recommended by the World Bank focus on the following areas:
Encouraging private sector growth. The authorities should improve the allocation of land, labor, and finance, as well as the legal and regulatory framework for competition across the private sector; adopt trade and investment policies that favor the private sector's global integration; establish strong private sector support services; accelerate agricultural market reforms that, among other things, will end the state's interference in the agricultural market.
Strengthening the market enabling role of the state. The authorities should accelerate the state's transition from producer to market enabler with fewer and better performing state-owned enterprises; address infrastructure gaps; reduce corruption and improve governance across the state institutions; decentralize government functions; increase public accountability.
Improving human capital. The authorities should address gaps in education quality; improve access to early childhood and tertiary education; strengthen the performance and affordability of the health system; improve water and sanitation services across the country; improve poverty measurement, policy, and targeting; develop labor market policies encouraging the inclusion of vulnerable groups; increase the coverage and adequacy of social safety nets for those in need.
Building an environmentally sustainable and resilient future for Uzbekistan. The authorities should manage natural resources more effectively, including water and land, more efficiently; take measures to decarbonize and modernize the economy, including the energy sector; improve natural disaster management.
"We are grateful to the Government for their close collaboration and for making available all necessary data needed to prepare the SCD. The report serves as an important foundation for the World Bank Group's new Country Partnership Framework (CPF) for Uzbekistan, which will outline our financial and analytical support to Uzbekistan in implementing crucial reforms in the next five years," said Marco Mantovanelli, World Bank Country Manager for Uzbekistan.
New Resilience Consortium to Forge Strategies for Recovery and Growth in Face of Multiple Crises
COVID-19, climate change and, most recently, the war in Ukraine and the ensuing refugee crisis, are the latest reminders of the unprecedented capacity of external shocks to disrupt economies and societies. In a world of continuous, overlapping disruptions, organizations need to build and manage resilience to secure a sustainable, inclusive future for all.
Resilience for Sustainable, Inclusive Growth, a white paper published today, outlines seven key drivers of resilience, which have fundamental, cross-cutting business, economic and societal implications: climate, food, and energy; people, education and organizations; healthcare; sustainable economic development; trade and the supply chain; digital trust and inclusion; and finance and risk.
The United Nations, the World Economic Forum, McKinsey Global Institute, the International Monetary Fund and other leading organizations estimate that a significant share of annual GDP growth will depend on the degree to which organizations and societies develop resilience. Growth differentials of between 1% and 5% globally can be expected depending on how leaders respond to the many challenges, including climate change, the energy transition, supply-chain disruptions, healthcare availability, and income, gender and racial inequalities.
The World Economic Forum, in collaboration with McKinsey & Company, is launching the Resilience Consortium, a new public-private leadership effort to drive global resilience. The consortium is bringing together leaders from the public and private sectors who are committed to advancing resilience globally – across regions, economies and industries. The aim is to develop a shared, comprehensive view of resilience and its drivers to help policy-makers and business leaders recognize the opportunities and lay the foundations of sustainable and inclusive, long-term global growth.
Building on existing Forum efforts on these resilience drivers, the Resilience Consortium will work to unlock synergies, accelerate collective action and enable a more systemic approach to investing in resilient economies and societies. The consortium will be led by a Steering Committee, comprising a dedicated group of public and private sector leaders across industries and geographies.
Experience of past crises has taught us five key lessons: managing disruptions defines sustainable growth more than managing continuity; crises evolve across categories and do not have single-point solutions; networks hide interdependencies, accelerating crises (as well as recovery); inadequate responses and unpreparedness can double the damage of crises; and crises disproportionately affect the most vulnerable in a society.
Børge Brende, President of the World Economic Forum,said: "Building greater resilience has become a defining mandate for this generation. The war in Ukraine is having a devastating impact not only on the people of the region but also knock-on effects on global commodity prices that may cause political and humanitarian crises in other parts of the world. There is an urgent need for more collective action and coordination by the public and private sectors to mitigate risks and sustain growth against disruptive shocks, especially among the most vulnerable populations. Policy decisions and financial commitments made today will determine the future course of the planet, economies and societies. Now is the time for action."
Bob Sternfels, Global Managing Partner of McKinsey & Company, said: "Our research shows two things: 1) failure to invest in resilience is costly and far exceeds the cost of weather proofing ahead of disruptions; and 2) resilient organizations outperform non-resilients before, during and after crisis. We are convinced that public and private sector organizations must take a new approach developing resilience that goes beyond defensive stances. In light of today's increased economic volatility, fundamental environmental and societal challenges, and continuous disruptions, the time is now to build resilience as a strategic muscle. The Resilience Consortium will work towards a common resilience framework for public and private-sector organizations that can help organizations drive sustainable, inclusive growth."
Global economic growth downgraded due to spillover from Ukraine war
The global economy is expected to grow by only 3.1 per cent this year, down from the 4.0 per cent projected in January, largely derailed by the war in Ukraine, according to the UN's latest World Economic Situation and Prospects (WESP) report, launched on Wednesday.
The mid-year forecast reveals how the conflict has upended the fragile economic recovery from the COVID-19 pandemic, sparking a humanitarian crisis in Europe, surging food and commodity prices, and exacerbating inflationary pressures.
Global inflation is also set to reach 6.7 per cent this year, or twice the average of 2.9 per cent during the period from 2010 to 2020, with sharp rises in food and energy prices.
Quick action crucial: Guterres
"The war in Ukraine – in all its dimensions — is setting in motion a crisis that is also devastating global energy markets, disrupting financial systems and exacerbating extreme vulnerabilities for the developing world," said UN Secretary-General António Guterres.
"We need quick and decisive action to ensure a steady flow of food and energy in open markets, by lifting export restrictions, allocating surpluses and reserves to those who need them, and addressing food price increases to calm market volatility," he added.
The downgrade in growth prospects includes the world's largest economies – the United States, China, and the European Union – as well as the majority of other developed and developing economies.
Higher energy and food prices are particularly affecting developing economies that import commodities, and the outlook is compounded by worsening food insecurity, especially in Africa.
Energy shock in Europe
The WESP report, published by the UN's Department of Economic and Social Affairs (DESA), examines how the spillover effects of the war in Ukraine are impacting different regions.
Russia's invasion began on 24 February, and in addition to the tragic loss of life and the unfolding humanitarian crisis – with more than six million refugees alone – it has also exacted heavy tolls on the economies of both countries.
Neighbouring economies in Central Asia and Europe, including the European Union (EU), are also affected.
The rise in energy prices has dealt a shock to the EU, which imported nearly 57.5 per cent of its total energy consumption in 2020. Economic growth is forecasted to grow by only 2.7 per cent, instead of the 3.9 per cent projected in January.
Nearly a quarter of Europe's energy consumption in 2020 came from oil and natural gas imported from Russia, and a sudden halt in flows is likely to lead to increased energy prices and inflationary pressures.
EU member states from Eastern Europe and the Baltic region are severely impacted as they are already experiencing inflation rates well above the EU average, the report said.
Inflation woes
In the world's developing and Least Developed Countries (LDCs), high inflation is reducing the real income of households.
This is especially the case in developing countries, where poverty is more prevalent and wage growth remains constrained, while fiscal support to lessen the impact of higher oil and food prices is limited.
Rising food and energy costs are also having knock-on effects on the rest of the economy which is presenting a challenge to inclusive post-pandemic recovery as low-income households are disproportionately affected.
Additionally, "monetary tightening" by the Federal Reserve in the United States, the country's central banking authority, is also set to raise borrowing costs and worsen financing gaps in developing nations, including the world's LDCs.
"The developing countries will need to brace for the impact of the aggressive monetary tightening by the Fed and put in place appropriate macroprudential measures to stem sudden outflows and stimulate productive investments," said Hamid Rashid, DESA's Chief of the Global Economic Monitoring Branch, and the lead author of the report.
Climate actions challenged
The war is also unfolding at a time when global carbon dioxide (CO2) emissions are at a record high, and rising energy prices will also impact global efforts to address climate change. As countries are looking to expand energy supplies amid high oil and gas prices, the report predicts that fossil fuel production is likely to increase in the short term.
Meanwhile, high prices of nickel and other metals may adversely affect the production of electric vehicles, while rising food prices may limit the use of biofuels.
"However, countries can also address their energy and food security concerns – brought to the fore due to the crisis – by accelerating the adoption of renewables and increasing efficiencies, thus strengthening the fight against climate change," said Shantanu Mukherjee, DESA's Director of Economic Policy and Analysis.