INGO's Nefarious Designs in the Garb of Development / Social Work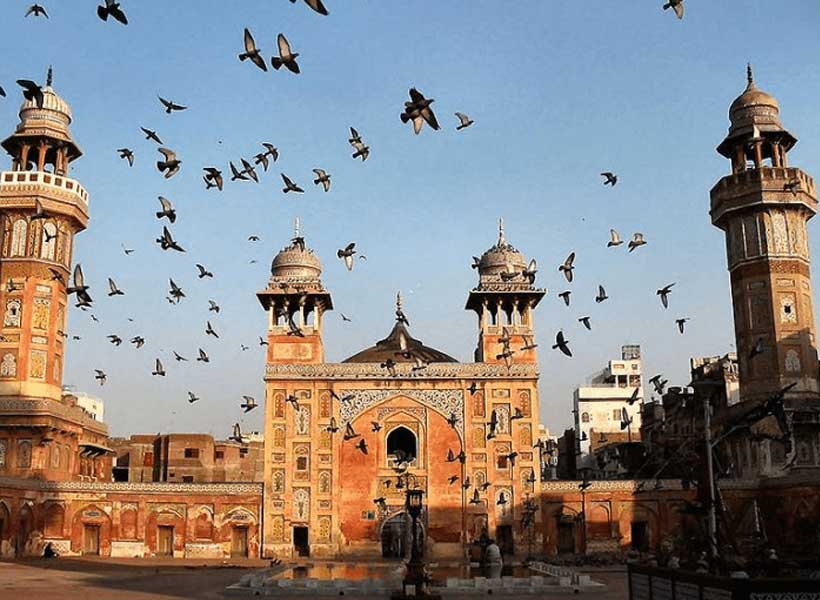 In a developing country like Pakistan where governments have not paid due attention to raise the standard of living of the common people, initiatives by non-governmental and civil society have assumed special significance. Over the past many years, dozens of international non-governmental organizations (INGOs) have been performing the central role in promoting social welfare in the country. INGOs in Pakistan mostly work for utilizing the foreign funds they receive through the projects of foreign governments or Donor agencies. In the country like Pakistan where the government finds it challenging to deal with the many socio-economic problems faced by its populace, the role of INGOs in contributing to solve and support government policies to address these problems becomes vital. The INGOs have been working in Pakistan since late 1980s in the fields of education, medicine, social development, etc. They also operate as think tanks, survey teams, gallop polls agents and advisers to local administration to tackle social and education issues. It is widely believed that some of INGOs play nefarious role of weakening the ideological, social, political and economic foundations of Pakistan and creating split in the society. They even perform duties of spy agents for their masters and pass on ground intelligence and assessment regarding the societal trends and the exploitable vulnerabilities of deprived portion of society. Under the guise of development / social work, they often pretend themselves as the friends and well-wishers of the neglected classes, and silently keep on injecting poison by carrying out subversive activities to subvert the minds of down trodden class of society through stoking their socio-economic-ethnic and sectarian sensibilities.
Media that is perceived to be heavily funded by USA, Israel and India, not only reinforce their subversive activities by supporting the cause of anti-state elements but also degrade the law enforcement agencies and the government in power. Some of INGOs have supposedly a big hand in the instability of Pakistan. Having achieved considerable success in FATA, KP and Karachi, their focus has now shifted to interior Sindh, GilgitBaltistan (GB) and AJK where ethnic emotions and their deprivations are being stirred. These INGOs are also active in private education institutions particularly the elite schools, colleges and universities where teachers and professors are not only being cultivated but minds of the students are poisoned as well. They promote secularism and liberalism to demonize Islam with view to distract the youth from the righteous path of Islam. Some of the INGOs were found having connections with Indian High Commission Islamabad while some attempted to collect the data during general elections possibly to influence the results.
It is notable that INGOs started pouring into Pakistan after 1988 when Pakistan became dependent upon IMF, World Bank and US aid to run the governmental affairs. The International Donor Agencies that are considered to be funded and used by intelligence agencies started funding in Pakistan in order to cultivate more people in the garb of economic and social development projects.  After 9/11, when the US sanctions under Pressler Amendment were lifted and foreign aid started to flow in, the rate of influx of INGOs increased. A big number came when $7.5 billion worth Kerry Lugar Bill was signed in 2009. The amount required to be spent on development, military and media was spread over years. Then Pakistan Ambassador in Washington Hussain Haqqani had played a role in inserting anti-military establishment clauses after the approval of the initial agreement. He is also said to be helped CIA in the induction of Black Water and CIA contractors, spies and INGOs into Pakistan between 2008 and 2011, which enabled CIA to deploy Raymond Davis and other operators and to launch the helicopters assault in Abbottabad on May 2, 2011. The INGOs were cleverly deployed in the restive combat zones under the garb of rehabilitating the affected people. During the natural disasters of 2005 and 2010, the influx of INGOs has increased manifold in the garb of humanitarian assistance.
The INGOs are operating in Pakistan unregistered for the last 30 years. They operated freely after obtaining NOCs, and without registering and notifying their areas of work, mandate and source of funding. Their shady activities were ignored due to American and Western media pressure. The last PML-N government decided to curb their activities of unregistered INGOs. A crackdown was launched in January 2015 after it was learnt that several of INGOs were engaged in anti-Pakistan agenda. 140 NGOs were operating in Punjab out of which 7 were reported to be involved in unlawful activities. In June 2015, the then Interior Minister ChNisar Ali stated that several INGOs were backed by USA, Israel and India. "There are several NGOs operating in Pakistan without any specific agenda. They were doing something which was against Pakistan's interest." He alleged that most of them were taking part in "anti-Pakistan" activities.
A new policy was framed in November 2015 by the Interior Ministry and all INGOs were asked to re-apply and get re-registered. Notices have been served to 18 INGOs whose registration has not been approved, and told to quit Pakistan within 60 days. They will be given a chance to re-apply after six months from their respective countries of origin. The said INGOs do indeed participate in very useful activities whenever they remain true to their mandate so it's basically giving them half a year to replace their "hybrid war operatives" with the "useful humanitarian operatives". As no proper law or system in Pakistan existed to ban these INGOs, therefore, the recent scrutiny will help Pakistan to adopt a comprehensive policy. It is added that Director Social Welfare has been directed to prepare the data bank of all NGOs in order to ensure their regular monitoring.  Categorization of NGOs is to be done through data bank. SOPs for registration of NGOs are also being streamlined and reviewed so that only clean and genuine organization could qualify for registration. It is mention that Pakistan is not the only country that has banned INGOs from working against its national interest. India, China and Russia are other examples in the region.
Pakistan Securing Its Maritime Interest and CPEC
The IOR is a major sea route that unites the Middle East, Africa, and East Asia with Europe and America. The excessive economic growth of littoral states of Indian Ocean obliges them to protect their energy needs and interests in order to endure their purchasing power. This has great security implications for the sea line of communication of the littoral states of IOR like Pakistan.
Continuing to Pakistan's interests in IOR the China-Pakistan Economic Corridor has great potential to transmute Pakistan into a central trade platform, which would undeniably gushed the enemies, particularly India, to halt it. The development of Gwadar sea-ports as part of BRI in general  and that of CPEC in particular has amplified India's concerns' and aimed for more sophisticated and advanced naval build-up. Furthermore, India perceives the Gawadar port (that is considered as crown jewel of CPEC) as a hazard to its contesting interests in Central Asia countries.  The reason being, India can access Afghanistan, Iran and Central Asian Republics (CARs) only through Cahabahar by passing Pakistan and Gawadar  a deep water sea port that is easily accessible to these land locked states then Chahabahr. A couple of days back on 24th December 2018 India has formally over taken the operational control of Iran's Cahabahar port – only (0 Km away from Gawadar port. India's aspirations to become blue water navy in the IOR raise serious concerns among Pakistan's maritime security. CPEC would lead toward increased maritime politics and contestations not only between Pakistan and India but would also involve China and US.
In such turbulent circumstances Pakistan is required to prepare its sea based defense to secure its sea lines.   Islamabad needs to carefully evaluate its options and develop its strategic response accordingly, involving but not limited to continuous development of its naval capability and an even closer maritime cooperation with China. In view of the prevailing power dynamics in Indian Ocean Pakistan Navyin order to secure its interest in IOR inked a contract with China's State Shipbuilding Corporation (CSSC)in June 2018 for two, Type 054AP frigates. The agreement is an extension of a previously signed agreement in 2017. Recently on December 19, 2018 steel-cutting ceremony for the second Type 054A frigate for the Pakistan Navy was held at the Hudong-Zhonghua shipyard in Shanghai. The type 054 AP warship frigates will be equipped with modern detection-state of art sensor and Guided Missiles weapon systems; capable of anti-ship, anti-submarine and air-defense operations. According to the report of China Daily report added that the "Type 054A is the best frigate in service with the PLAN".
It is pertinent to mention here that maritime security is linked with the Economic security and vice versa. Gawader port is one of the most important projects of the CPEC where Pakistan and China are very hopeful that in future this shipping port will generate the revenue for Pakistan's economy.  There is a big chunk of fishery industry through which Pakistan can earn a lot. It will stimulate business and trade activities at state level and across the region.  The 054 AP frigates ""Will be one of the largest and most technologically advanced platforms of the Pakistani Navy and strengthen the country's capability to respond to future challenges, maintain peace and stability and the balance of power in the Indian Ocean region" a report on 2nd January 2019 released by  Chinese state owned media said.
In some, to deal with all these existing defies Pakistan Navy (PN) has espoused to a multi divided line of action for safeguarding the port in more effective manners. It conducts security patrolling h and coastal exercises from time to time. Furthermore, previously in 2013 it has inaugurated its Joint Maritime Information Coordination Center (JMICC) in Karachi to provide with an effective mechanism of Maritime Domain Awareness (MDA).  After receiving these 054 AP frigates warship Pakistan will definitely in far more better position to counter India's vested interests in Indian Ocean region. It will also help secure the Gwadar port which is the chief component of Pakistan maritime trade activities. China has always been an al weather strategic partner of Pakistan. Although India always tries to propagate that CPEC is military agreement instead of an economic one however, securing the economic interests with an advanced mechanism does not mean at all that it's planning something militarily. Pakistan has always adopted a defensive policy and it is the right of every sovereign state to secure its interests even if they are economic as there is no morality in international politics, still CPEC is an economic project which welcomes every state of the region for economic cooperation  even if it is India as well.
2018 was the deadliest year in the history of Kashmir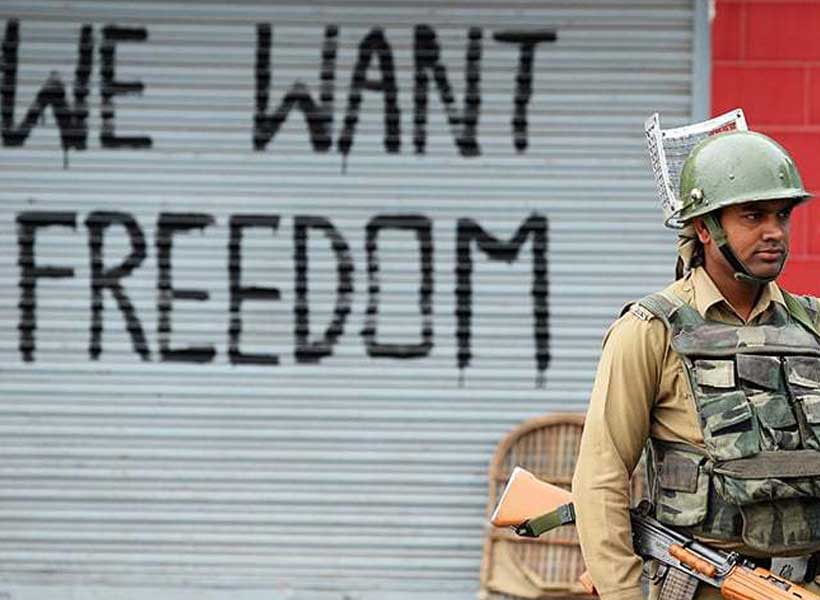 Kashmir is natural paradise and gorgeous valley located between Pakistan, India, Afghanistan, China and with a small strip of 27 miles with Tajikistan and Kyrgyzstan. But it is still a disputed region since partition of United India into India and Pakistan (also Bangladesh in 1971) in 1947.
The history of the freedom of Kashmir dates to 1931 when the people, both Hindus and Muslims, initiated a freedom movement against the then Maharaja (ruler) to have their own indigenous rule. The resentment of the people led to the 'Quit Kashmir' campaign against the Maharaja in 1946. Faced with the insurgency of his people, the Maharaja fled the capital, Srinagar, on October 25, 1947 and arranged that India send its army to help him crush the rebellion. India, coveting the territory, set the condition that Maharaja must sign an 'Instrument of Accession' to India. At the same time, India had to attach another condition that accession was made subject to 'reference to the people.' On India's showing, therefore, the accession has a provisional character.
Then India brought the dispute to the United Nations where the Security Council discussed the question exhaustively from January to April 1948. Then both India and Pakistan and approved by the international community that the dispute over the status of Jammu and Kashmir can be settled only in accordance with the will of the people which can be ascertained through the democratic method of a free and impartial Kashmiri citizens vote.
The people of Kashmir, despite of being injured since long could not lost their hope. They believe in United Nation(UN), assuming it will advocate choice of freedom for them. During the July-August 2018, people from entire Srinagar and other towns, were protesting government of India's violation of Article 35-A of Indian's constitution. 35-A, assure special rights to the state of Jammu and Kashmir.
Whenever, there is peaceful demonstration from them, then they must suffer basic human rights violation, fear and state of starvation as response of Indian government. In 2018, 111 civilians are killed which is double to the previous year recorded 40 killing by the Indian forces. India has some 500,000 troops deployed in Kashmir. Popular unrest has been rising since 2016 when a charismatic young Kashmiri leader, Burhan Wani, was shot dead by Indian forces.
Pakistan always has been bolstering the way of peaceful talk with India over the issue. Last year, in October, Prime Minister Imran Khan, repeated Pakistan's stance that the solution to the region's dispute laid in dialogue. He said,"It is time India realised that it must move to resolve the Kashmir dispute through dialogue in accordance with the UN SC resolutions and the wishes of the Kashmiri people".
Kashmiri leader Mirwaiz Umar Farooq, in response to PM Khan said we welcomed "Pakistan's concern" but called for Pakistan to "do much more" to "put an end to the appalling grind of repression and human rights abuse that Kashmiris are suffering at the hands of Indian state.
Happily, UN has issued human right report on Kashmir in June 2018. The report of 49 pages strongly emphasis on human right violation and abuses and delivering justice for all Kashmiris. UN High Commissioner for Human Rights Zeid Ra'ad Al Hussein remarked "The political dimensions of the dispute between India and Pakistan have long been centre-stage, but this is not a conflict frozen in time. It is a conflict that has robbed millions of their basic human rights and continues to this day to inflict untold suffering. Therefore, any resolution of the political situation in Kashmir must entail a commitment to end the cycles of violence and ensure accountability for past and current violations and abuses by all parties and provide redress for victims".
2018 was the deadliest year in the history of Kashmir. Hope so, Pakistan and India sandwiched by UN would resolve the issue based on Kashmir people's choice of freedom so that human violation could be ceased.
CPSEC: The Saudi addition to CPEC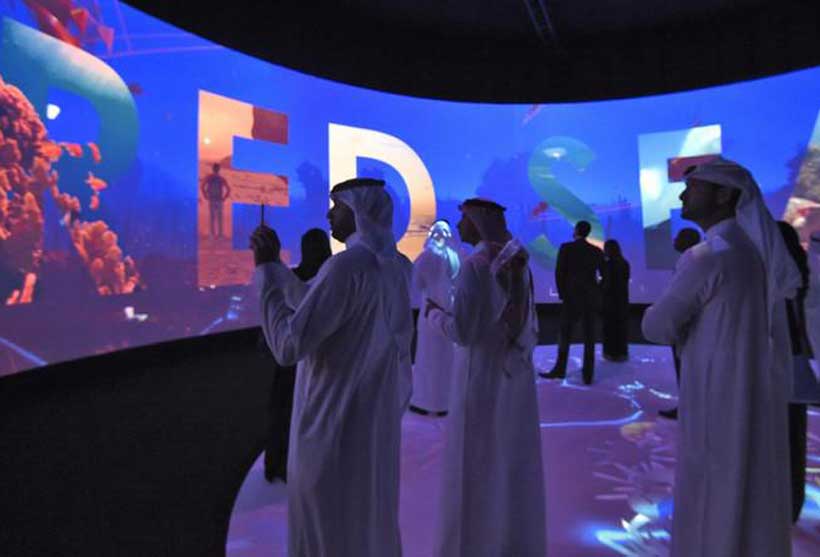 CPEC has been a cornerstone of Pakistan's long-term macroeconomic policy, and no matter who has been in power, the resolve to continue it further has been steadfast. Pakistan has realized its geopolitical advantage and has focused on constructing trade, energy and transportation corridors throughout its length. China and Pakistan in 2015, had agreed on partnering for the development of an economic corridor which would connect China's western front with that of the Indus Belt and eventually with the Arabian Sea. The plan saw $ 62 Billion being committed to the execution of the project, building roads, rails, and power projects all along the length of Pakistan.   Contrary to popular belief, the economic corridor actually benefits both countries. China needs alternate routes for uninterrupted trade and energy supply, while Pakistan direly needed infrastructure and power sector development.
Saudi Involvement
At the recent Investment Conference titled "Davos in the Desert", Pakistan's newly elected Prime Minister had pitched the investment opportunities in Pakistan. Saudi Arabia now wants to be a partner in the CPEC project. The investment revolves around the establishment of an "Oil City" in Gawadar. Adviser to the Pakistani Prime Minister had said Saudi that the investment in the huge Oil City project in Gwadar would be $22 billion.
Recently after the twitter spat between the US and Saudi Arabia, the relations have been strained between the two long-term allies. Saudi Arabia, a longstanding US ally in the region is looking to diversify its relations with other nations to reduce its American dependence. This is why Saudi Arabia wants to partner into the CPEC project.
What benefits does Saudi Arabia have with the joining in the project? Saudi Arabia is still the largest supplier of crude oil. It has been looking to secure its oil exports and look for stable markets for its oil export. China is the largest importer of crude oil in the world, accounting for 18.6% of the total global import. The US, on the other hand, is the second largest importer of crude oil, though it also has a huge domestic production which accounts for 40% of its total domestic use. China clearly has the demand and the will to import Saudi oil and for this reason, Saudi Arabia wants to establish refineries, storages, and oil processing units at Gawadar to allow for uninterrupted oil flow into western China. The flow of this oil would be through Pakistan which has longstanding friendly bilateral relations with both Saudi Arabia and China. These relations are also independent of each other, hence the relations would not be affected by overlapping national interests. China also wants to have an uninterrupted energy supply to its mainland via alternate routes, which could not be affected by the geopolitics of the seas.
Saudi Arabia also looks at Pakistan as its long-term partner and a potential market for its exports.  Pakistan has a 202 million population, 70% of which is under 35 years of age. In case, peace returns to the region, Pakistan could show exponential growth and bulge of a new vibrant and energy-hungry middle class. In addition to that, Saudi Arabia wants to have stakes in Pakistan's economy and what better way of doing all this than to invest in an Oil City, which also happens to be geographically nearby Saudi territory. Pakistan has also been very eager for investment diversification in its economy to avoid being labeled a China-only economy. Showing to the world that's its doors are open for any country willing to invest into Pakistan.
Convergence of interests
This incredible convergence of interests paves the way for the China Pakistan Saudi Economic Corridor to be a very constructive regional partnership.  This partnership would see three regional powers engaging in positive regional trade and connectivity projects which would eventually increase trade, trust, and dependence on each other. Pakistan and China, both have repeatedly stated that CPEC is open for all to join in and collectively reap the benefits of trade and regional connectivity.