Digital Technology Will Help Djibouti Leap into the Future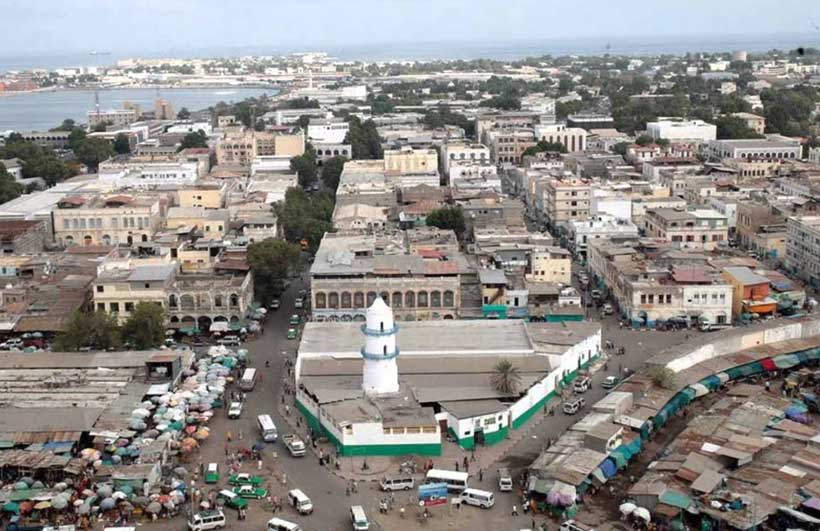 Digital technology will have a critical part to play in boosting Djibouti's socio-economic development and meeting the ambitious goals set out in its national strategy, Vision Djibouti 2035. As a key step toward building a strong, inclusive digital economy, the Government of Djibouti and the World Bank are co-hosting a high-level event that will explore the potential benefits of digital development and propose a concrete roadmap of action.
"Disruptive technologies are creating new business models, opening up new markets, and giving consumers access to more products and services than ever before. It is hard to overstate the economic potential of these transformations," said Ilyas Moussa Dawaleh, Djibouti's Ministry of Economy and Finance. "In a country like ours, developing a high-performing digital ecosystem will provide a unique chance to stimulate the economy and create jobs. The Digital Economy conference starting today will bring us one step closer to this vision."
"The digital sector will be key to improving the lives of Djiboutian people, expanding our economy, and strengthening our position as a logistics and commercial hub. With eight submarine cable landing on our shores, there is no doubt Djibouti has what it takes to become a digital leader in the region," noted Abdi Youssouf Sougueh, Minister of Communications. "We are keen to bring in development partners like the World Bank to leverage this infrastructure to the fullest and reinforce all the other fundamentals that are necessary to nurture a vibrant digital economy."
The conference will bring together a wide range of government representatives, technology pioneers, and development partners. Building on this uniquely diverse combination of knowledge and global perspectives, participants will assess Djibouti's digital landscape, share international best practices, discuss how technology can help modernize all sectors of the economy, and outline a clear strategy and action plan for digital development in the country.
"Countries around the world are leveraging digital innovation to accelerate economic growth and build a better future for people, and Djibouti is very well positioned to gain from that approach," said Boutheina Guermazi, World Bank Director for Digital Development. "I am confident this event will pave the way for close collaboration on digital development between the Word Bank, Djibouti, and countries across the Middle East and Africa."
In addition to discussing Djibouti's opportunities and challenges, the event will also highlight the need for bolder action on digital development engagement across the region.
Sessions will cover all key dimensions of digital development, with a focus on how to strengthen the five pillars of the digital economy: digital infrastructure; innovation and entrepreneurship; digital financial services and identification; digital platforms; and digital literacy and skills.
"Technological innovation holds great promise for Djibouti. By harnessing the full power of the digital economy, the country could see significant GDP growth, create a future-proof labor market, and raise living standards for all segments of the population. We stand ready to work hand in hand with Djibouti on this journey, to help create the right conditions for a thriving digital sector," said Atou Seck, World Bank Resident Representative in Djibouti.
New global platform to keep information networks 'safer, stronger' throughout COVID-19 pandemic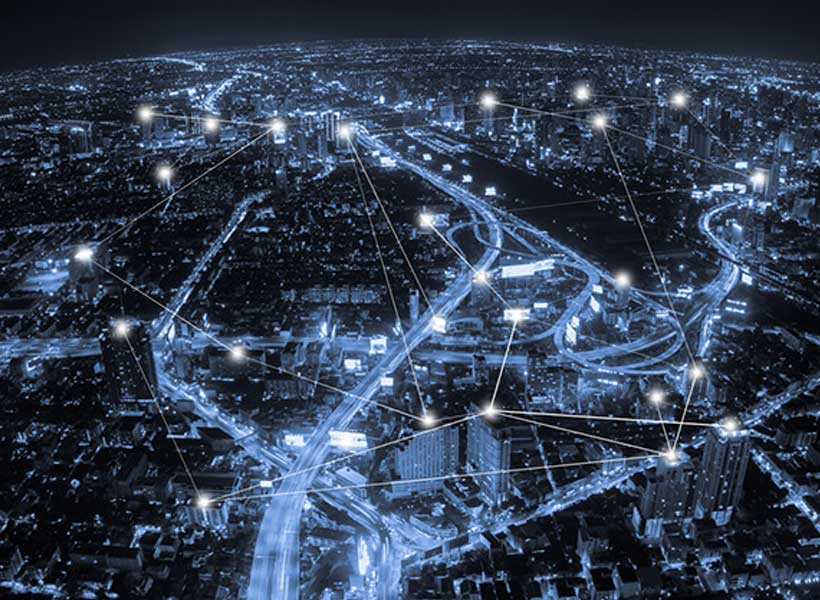 The International Telecommunication Union (ITU) launched a new platform on Monday to help global networks under increasing strain and facing rising demand during the COVID-19 crisis to remain "safer, stronger and more connected", according to the specialized agency's chief.
"The new platform will assist governments and the private sector in ensuring that networks are kept resilient and telecommunication services are available to all", said ITU Secretary-General, Houlin Zhao.
Telecommunication networks have never before been as vital to "our health and safety, and to keep our economy and society working" as they are during the current crisis, where millions are being encouraged to stay put at home, the ITU chief maintained.
He has asked instructed his team to "leverage without any delay" the new platform in aid of existing networks "to help countries and industry cope with the increasing stress being put on global networks".
"At stake is our ability, as one human family, to give health workers everywhere, the tools they need to carry out their duties, to allow all those that can to work from home, to trade online, to ensure that hundreds of millions of children and young people keep up with their studies, and to keep in touch with loved ones, wherever they are", he detailed.
The Global Network Resiliency Platform will also share best practices and initiatives that have been put in place during the COVID-19 crisis to ensure that telecommunication services are available to the maximum extent possible.
Moreover, the portal will collect relevant information and expertise on actions that telecommunication policymakers and others in the regulatory community can use to ensure that their networks serve their country's needs.
'Relevant and trustworthy' information
"This new ITU platform will provide countries struggling to find appropriate solutions to ensure their networks' resiliency with relevant and trustworthy information and expertise on how to cope with the stresses faced by their infrastructure", assured the agency chief.
"And because time is of the essence, it will give those countries that still have time to prepare an opportunity to learn from what is being done elsewhere – from emergency spectrum reassignments to guidelines for consumers on responsible use".
Serving initially as an informative tool, the portal will soon be expanded to provide an interactive and engaging platform for continuous sharing throughout the pandemic and beyond.
"The crisis we are in today calls for solidarity", he spelled out. "In these uncertain times, we should not forget all those around the world who still lack access to the Internet".
ITU has long promoted universal, reliable and affordable connectivity, and will continue to push on all these fronts and advocate until everyone is connected.
"I call on all ITU members, from the public and private sector alike, to come together to build the best platform we can so that information and communication technology can help defeat COVID-19 and make us safer, stronger and more connected", concluded the Secretary-General.
The Influence of Artificial Intelligence on Future Education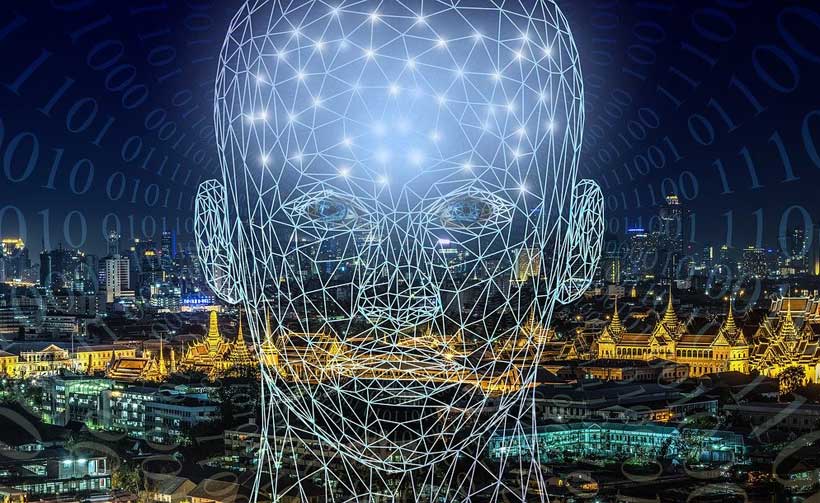 The way people receive and consume news and entertainment has changed drastically nowadays with features such as personalized content coming into play. Other technologies have also changed the entire ball game regarding content creation and distribution.
Although this subset of AI seemed to thrive, the growth was quite stagnant in the education industry, but not of late. There are many applications of AI in the education industry that have transformed the perspective of many students by enabling smart learning.
So, how has AI changed the education industry and what is the future in this? Here is the influence of Artificial Intelligence on future education:
Smart educational content
Smart educational content is a technique that is still emerging in most countries which entails digitalizing the curriculum. When that curriculum is available on digital platforms, it becomes more interactive and beneficial to the students. For example, AI systems are used to make textbook content much more comprehensible and easy to navigate.
AI can also categorize the contents of the curriculum and group it efficiently together for easier reference in the classroom. The content entailed by the curriculum that can be categorized by AI-powered programs could range from videos, audio, and eBooks.
These systems are currently being developed to cater for all ages and educational levels. In that way, education and AI cooperate to make things easier for students without threatening the jobs of teachers.
Aiding teachers
Teachers don't only teach but they have a lot of other administrative work to do that could easily wear them down. That doesn't only affect their productivity but it also impacts the performance of the classes they teach. To solve that problem for teachers, AI systems have been specifically designed to give teachers a lighter workload.
Some systems help teachers grade their papers and prepare lesson plans for them. AI systems can now grade multiple choice questions and hopefully, in the near future, machine learning will enable it to take on more complex answers.
The next development teachers are looking forward to concerning lightening their administrative workload is processing enrollment processes.
Online writing agencies that provide assignment help for Aussies are already using AI systems to organize their processes better. Segregating the work orders, processing the writing orders and AI-enabled live chats are some of the examples of the techniques they have already incorporated.
Personalized learning
Most probably, you have used the personalized recommendations on Netflix or YouTube to get the content you like and prefer. Students can have the same luxury now and get a personalized learning experience. AI systems can spot the areas where the students lag behind and tries to create an easier learning process for them.
Teachers can also know exactly where to focus and how to deliver the content they have prepared. There are also AI tutoring systems that help students suffering in some subjects get the help they need. The latter programs give instantaneous feedback and work with students directly so they can improve their grades.
Creating teaching content
Teachers should prepare engaging content to try and excite the class while he teaches. Otherwise, students will be bored and doze off. To combat that, teachers try to arrange interactive games and quizzes to try and get the class fully engaged. That helps students perform really well and excel over their peers that didn't have exposure to this style of teaching.
Although that may be great for students, the teachers may bear the full brunt of this development in their teaching method.
To cut down the expenses and the time spent trying to create quizzes, teachers can leave that to AI-powered programs to prepare the material they will use. These programs create the quizzes and games for the teachers them additional free time.
Connecting students globally
Technology has been well-known to connect different people who may even live on either side of the planet. That can be very useful for students all around the world for easier communication and sharing of ideas. Some platforms currently cater to certain universities and students globally and it allows them to study together.
AI comes in handy to sort the data provided by the different students logging into the platform. For example, classes may need to be sorted by curriculum and directed to the relevant portal.
AI serves that purpose and can control access to the platforms that are being used by those students globally. The use of AI in this capacity is still under construction and needs to be fine-tuned for optimum performance.
Final thoughts
AI and education definitely go hand in hand and its collaboration has proved very effective for students and teachers. The latter can get administrative help through systems that grade papers and prepare lesson plans. While students can enjoy getting a personalized learning experience that enables students to perform better.
Digital classrooms are also possible due to AI and students can enjoy accessing these platforms due to this technology. These are just a few examples of how AI has collaborated with the education industry and there are many more.
UNIDO looks at how to assess value chain readiness to adopt blockchain technology
The United Nations Industrial Development Organization (UNIDO) is piloting methodology to assess the readiness of a value chain to adopt blockchain technology. The Global Quality and Standards Project (GQSP) in Ghana, funded by the Swiss State Secretariat of Economic Affairs (SECO) and implemented in partnership with SIM (Supply Chain Information Management B.V.), looks into methodology that aims to advise developing countries willing to enter the Fourth Industrial Revolution on the challenges and benefits of adopting blockchain technology in a specific value chain.
A fact-finding mission has piloted the methodology in the Ghanaian cocoa value chain and has provided recommendations for the adoption of the technology.
"Blockchain technology is aimed at securely storing and sharing information on transactions across a network of users, and can serve to improve proof of integrity along the value chain, including quality attributes, and environmental and social compliance to standards. One of the biggest benefits is its shared nature, whereby key data transactions validated in a given point of the supply chain can be monitored at any point in time," said Juan Pablo Davila, UNIDO Project Manager.
"Blockchain is able to provide real time, accurate and complete interconnected data on provenance, quality, safety, transportation, certification and product ingredients from farm to end consumer," Davila added.
UNIDO officials, experts on blockchain and a European retailer took part in the mission. It included visits to the cocoa value chain stakeholders to map and understand their risks and key transactions, and to identify their readiness for the adoption of the technology. The visited stakeholders included key actors in the value chain that participate in a transaction and generate validated data. These include farmers, primary producers, cooperatives, transporters, warehouses, the Ghana Cocoa Board (COCOBOD), Licensed Buying Companies (LBC), Quality Control Company (QCC) and the Cocoa Marketing Company (CMC), Cocoa Research Institute (CRIG), Cocoa Health and Extension Department (CHED).
European retailers and chocolate producers in developed countries are interested to ensure the sustainable provenance of ingredients, and to make sure premiums given for sustainable certified and high-quality compliant cocoa reaches the right farmers, thus contributing to their living wage and income.
SIM has worked with over 30 European retailers and producers in making supply chains transparent, and collect and validate data they can use to continuously improve their sustainability impact where it is most needed. They joined UNIDO on this fact-finding mission:
"The aim of our blockchain projects is to have a positive impact and focus on the first mile, the smallholder farmers, their communities and environment. During the fact-finding mission, all actors in the Ghanaian cocoa supply chain warmly welcomed us. With this mission and project we hope to be of added value and can build on existing initiatives and taking the next step to empower cocoa farmers, democratize data, increase digital traceability and meeting growing market demands on transparency and sustainability," said Leontien Hasselman, CEO of SIM.
"The results of the methodology is the first milestone for the application of blockchain in the cocoa value chain in Ghana. It will lay down the foundation for the next steps of its implementation.," said Safoa Osei, GQSP Ghana Chief Technical Advisor.
UNIDO has been providing technical assistance in Ghana with the support of SECO for more than 12 years. The Trade Capacity Building Project (TCB/2007-2018) provided opportunities to enhance Ghana's quality infrastructure systems and expand the exports of Ghanaian products, including cocoa. The GQSP Ghana builds up on the results of the TCB project and continues to support the strengthening of the quality of the cocoa, cashew and oil palm value chains.