The tough economic sanctions imposed by the United States against Iran have aggravated conflict between Washington and its close allies. The European Union, the United Kingdom, France and Germany have expressed regret over measures taken by American President Donald Trump and signaled the need to protect their companies. Simultaneously, eight countries have received a six-month "sanctions delay" from the United States, which produced a further negative effect on the balance of strength and set the scene for a further escalation of tension.
The United States announced the resumption of anti-Iranian sanctions, which ban the purchase of Iranian oil and oil products, on November 5. The US Treasury Department pointed out that they were the "toughest" in history: "These are the toughest U.S. sanctions ever imposed on Iran, and will target critical sectors of Iran's economy, such as the energy, shipping and shipbuilding, and financial sectors.  The United States is engaged in a campaign of maximum financial pressure on the Iranian regime and intends to enforce aggressively these sanctions that have come back into effect."
"The unprecedented financial pressure exerted by the US Treasury Department on Iran should make it clear to the Iranian regime that it will face ever-increasing financial isolation and economic stagnation until it radically changes its destabilizing behavior. From now on, the maximum pressure exerted by the United States will only increase," – emphasizes US Treasury Secretary Stephen Mnuchin. Washington makes it no secret that the ultimate goal of the sanctions is to reduce oil exports from Iran "to zero."
Over 700 individuals and legal entities have been put on the sanctions list, including the Iranian national air company Iran Air, more than 65 aircraft it owns, and several dozen ships of the merchant fleet. The sanctions prohibit the purchase of Iranian oil and are directed against port operators, shipping and shipbuilding companies, the financial sector,  – primarily tanker insurance companies, – and also restrict operations with Iran's banks and Central Bank.
Fines will be imposed on anyone who trades oil with Iran and works with its banking system. Secondary sanctions (fines and shutout from the dollar system) may be imposed on companies of third countries. The US also demanded that Iran should be cut off from the SWIFT international payment system. According to reports, on November 5 SWIFT suspended access of some Iranian banks to its system, but without reference to the US sanctions.
This step followed President Trump's announcement in May this year about Washington's withdrawal from the Joint Comprehensive Plan Of Action on the Iranian nuclear program. Adopted in 2015 with the participation of Iran, the USA, Russia, China, Britain, France and Germany, the document envisages easing sanctions against Tehran in exchange for its measures to wrap up its nuclear program under the control of the IAEA. The US president dubbed it "the worst deal ever," saying that it does nothing to stop Iran from pursing its nuclear and missile programs. After Washington's withdrawal from the JCPOA, the other participants expressed their commitment to this document.
Two days before the sanctions package was put into effect, US President Donald Trump made it clear that the United States was ready to conclude a new agreement with Iran on more stringent conditions. "Our objective is to force the regime into a clear choice: either abandon its destructive behavior, or continue down the path toward economic disaster", – the US president said on November 3: "The sanctions will target revenues the Iranian regime uses to fund its nuclear program,  development and proliferation of ballistic missiles, fuel regional conflict, support terrorism and enrich its leaders". At the same time, according to Donald Trump, "the United States remains open to reaching a new, more comprehensive deal with Iran that forever blocks its path to a nuclear weapon, addresses the entire range of its malign actions, and is worthy of the Iranian people. Until then, our historic sanctions will remain in full force".
Having introduced "unprecedentedly tough" sanctions against Tehran, Donald Trump, as part of his business approach to international affairs, left substantial "windows of opportunity" for the subsequent bargaining on a wider range of issues of the international agenda. The USA made an exception for eight states. China, India, Greece, Italy, Taiwan, Japan, Turkey and South Korea were allowed to buy Iranian oil temporarily. According to the London-based Financial Times, these countries will be able to import a limited amount of Iranian oil over the next six months.
Simultaneously, US Secretary of State Michael Pompeo said that more than 20 countries have already cut down on oil exports from Iran, reducing purchases by more than 1 million barrels per day.  Independent sources indicate that average daily oil production in Iran fell from 3.8 million barrels in May to 3.3 million barrels in early October. This is quite a lot: because of the reduction, Iran loses about 1 billion dollars a month.
Given that the above exemptions from the sanctions list are temporary, the United States will likely resume political and economic bargaining with the eight countries in spring, with a view to preserve a favorable regime for these countries. In the first place, it concerns China. President Donald Trump will try to use the "Iranian factor" in order to achieve maximum concessions on trade and economic issues from Beijing. Among other things, he will probably make an attempt to force the Chinese side to reconsider joint energy projects with Russia. In the meantime, China's response to the US decision to resume the anti-Iranian sanctions has been markedly restrained. A spokeswoman for the Chinese Foreign Ministry has called on Washington to respect China's trade rights and expressed "regret" that the United States relaunched sanctions against Iran.
A much more resolute response came from the European Union – whose trade and economic interests are affected by anti-Iranian sanctions first. EU High Representative for Foreign Affairs and Security Policy Federica Mogherini, as well as the foreign ministers of Great Britain, France and Germany issued a joint statement in which they promised to protect their companies from restrictive US measures. "Our goal is to protect the subjects of the European economy that have legal commercial ties with Iran," the document states.
In the meantime, the European Union is confronted with the problem of creating a specific structure that would allow European companies to continue to trade with Iran without risking falling under Washington's sanctions. Brussels reported in October that a new mechanism of payment for Iranian oil exports should be legally ready by November 4, and would go into operation in early 2019. However, according to The Financial Times, by the time the current sanctions were introduced, the Europeans did not have even a legal foundation for the defense mechanism and had not come to agreement on the location of the corresponding "special purpose structure" (SPV). "Now we are actively discussing where the SPV will be located, who will participate in it, and are launching the process of registering it. Time is short, and given the complexity and sensitivity of this issue in the light of its geopolitical consequences, we see very rapid and effective progress," – said a representative of the French Finance Ministry.
For Europeans, sensitivity of this issue lies in their unwillingness to come under tough Washington's sanctions themselves – especially in the context of deepening trade and economic differences between the US and the EU. "The US authorities are demonstrating that they will act aggressively towards violators of sanctions, which boosts the effect," warns partner of law firm Morrison & Foerster and former director of the Office for Foreign Assets Control (OFAC) of the US Treasury John Smith. "When the United States threatens to punish violators and does it in practice, examples of punished companies force others to think seriously," he said in an interview published by the American newspaper The Wall Street Journal.
Without waiting for the sanctions regime to come into effect, Iran's President Hassan Rouhani stated that Tehran would be able to overcome it. "America wants to bring down Iran's oil sales, but we will continue to sell oil to break through the sanctions," he said.
Tehran could not but point out the fact that the resumption of the US sanctions package against Iran coincided with the anniversary of the capture of the US embassy during the Islamic revolution in Tehran in 1979. Addressing his compatriots, Supreme Leader Ayatollah Ali Khamenei said: "The goal of American sanctions is to cripple and restrain the Iranian economy, but the result we obtained in reality was the country's striving for self-sufficiency." "The main objective of the United States in all this is to regain the supremacy it had in the period of tyranny. But this will not happen," Ayatollah Khamenei said.
Meanwhile, Tehran does not attach any fundamental significance to the exclusion of eight states from the sanctions regime. "The Islamic Republic could sell its oil even if these eight countries were not excluded, we would still sell our oil," said Hassan Rouhani in this regard.
The anti-Iranian sanctions imposed by Washington have not yet had a direct impact on Russia. The sanctions list published by the US Treasury contains only the Russian "daughter" of the Iranian Bank Melli – the Mir Business Bank, registered in Moscow (MB Bank).  Its shareholder is Bank Melli Iran, which, according to the United States, provides multi-billion financial, material and technological support to the Islamic Revolution Guards Corps (IRGC). "Bank Melli enabled the IRGC and its related parties to transfer funds both inside and outside Iran," the statement of the US Treasury said. JSC Mir Business Bank was registered in Moscow in 2002. Bank Melli Iran is its sole shareholder.
According to reports, the Trump administration has decided not to pursue the Russian direction in its pressure on Iran ahead of a new meeting of the presidents of Russia and the United States due to take place at the end of this year. The meeting could be held on November 11 in Paris, at events dedicated to the 100th anniversary of the end of the First World War, or — more likely — at the G-20 summit in Argentina in late November – early December this year. However, regardless of the outcome of this meeting, Russia should bear it in mind that its trade and economic ties with Iran, and in a broader context – relations with OPEC – will become the target of a new round of global games of the US administration.
First published in our partner International Affairs
Saudi Crown Prince Mohammed bin Salman's heady days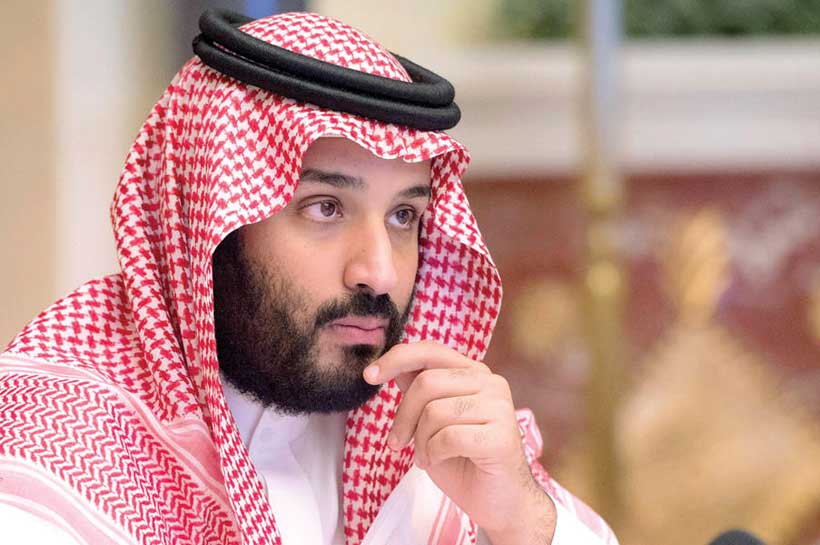 These are heady days for Saudi Crown Prince Mohammed bin Salman.
With King Salman home after a week in hospital during which he had a colonoscopy, rumours are rife that succession in the kingdom may not be far off.
Speculation is not limited to a possible succession. Media reports suggest that US President Joe Biden may visit Saudi Arabia next month for a first meeting with the crown prince.
Mr. Biden called Saudi Arabia a pariah state during his presidential election campaign. He has since effectively boycotted Mr. Bin Salman because of the crown prince's alleged involvement in the 2018 killing of journalist Jamal Khashoggi in the Saudi consulate in Istanbul.
Mr. Bin Salman has denied any involvement but said he accepted responsibility for the killing as Saudi Arabia's de facto ruler.
Mr. Bin Salman waited for his 86-year-old father to return from the hospital before travelling to Abu Dhabi to offer his condolences for the death of United Arab Emirates President Khaled bin Zayed and congratulations to his successor, Mohamed bin Zayed, the crown prince's one-time mentor.
Mr. Bin Salman used the composition of his delegation to underline his grip on Saudi Arabia's ruling family. In doing so, he was messaging the international community at large, and particularly Mr. Biden, that he is in control of the kingdom no matter what happens.
The delegation was made up of representatives of different branches of the ruling Al Saud family, including Prince Abdulaziz bin Ahmed, the eldest son of Prince Ahmed bin Abdulaziz, the detained brother of King Salman.
Even though he holds no official post, Mr. Abdulaziz's name topped the Saudi state media's list of delegates accompanying Mr. Bin Salman.
His father, Mr. Ahmed, was one of three members of the Allegiance Council not to support Mr. Bin Salman's appointment as crown prince in 2017. The 34-member Council, populated by parts of the Al-Saud family, was established by King Abdullah in 2009 to determine succession to the throne in Saudi Arabia.
Mr. Bin Salman has detained Mr. Ahmed as well as Prince Mohamed Bin Nayef, the two men he considers his foremost rivals, partly because they are popular among US officials.
Mr. Ahmed was detained in 2020 but never charged, while Mr. Bin Nayef stands accused of corruption. Mr. Ahmed returned to the kingdomn in 2018 from London, where he told protesters against the war in Yemen to address those responsible, the king and the crown prince.
Mr. Abdulaziz's inclusion in the Abu Dhabi delegation fits a pattern of Mr. Bin Salman appointing to office younger relatives of people detained since his rise in 2015. Many were arrested in a mass anti-corruption campaign that often seemed to camouflage a power grab that replaced consultative government among members of the ruling family with one-man rule.
Mr. Bin Salman likely takes pleasure in driving the point home as Mr. Biden mulls a pilgrimage to Riyadh to persuade the crown prince to drop his opposition to increasing the kingdom's oil production and convince him that the United States remains committed to regional security.
The crown prince not only rejected US requests to help lower oil prices and assist Europe in reducing its dependency on Russian oil as part of the campaign to force Moscow to end its invasion of Ukraine but also refused to take a phone call from Mr. Biden.
Asked a month later whether Mr. Biden may have misunderstood him, Mr. Bin Salman told an interviewer: "Simply, I do not care."
Striking a less belligerent tone, Mohammed Khalid Alyahya, a Hudson Institute visiting fellow and former editor-in-chief of Saudi-owned Al Arabiya English, noted this month that "Saudi Arabia laments what it sees as America's wilful dismantling of an international order that it established and led for the better part of a century."
Mr. Alyahya quoted a senior Saudi official as saying: "A strong, dependable America is the greatest friend Saudi Arabia can have. It stands to reason, then, that US weakness and confusion is a grave threat not just to America, but to us as well."
The United States has signalled that it is shifting its focus away from the Middle East to Asia even though it has not rolled back its significant military presence.
Nonetheless, Middle Eastern states read a reduced US commitment to their security into a US failure to respond robustly to attacks by Iran and Iranian-backed Arab militias against targets in Saudi Arabia and the UAE and the Biden administration's efforts to revive a moribund 2015 international nuclear agreement with Iran.
Several senior US officials, including National Security Advisor Jake Sullivan and CIA director Bill Burns, met with the crown prince during trips to the kingdom last year. Separately, Defense Secretary Lloyd Austin called the crown prince.
In one instance, Mr. Bin Salman reportedly shouted at Mr. Sullivan after he raised Mr. Khashoggi's killing. The crown prince was said to have told the US official that he never wanted to discuss the matter again and that the US could forget about its request to boost Saudi oil production.
Even so, leverage in the US-Saudi relationship goes both ways.
Mr. Biden may need Saudi Arabia's oil to break Russia's economic back. By the same token, Saudi Arabia, despite massive weapon acquisitions from the United States and Europe as well as arms from China that the United States is reluctant to sell, needs the US as its security guarantor.
Mr. Bin Salman knows that he has nowhere else to go. Russia has written itself out of the equation, and China is neither capable nor willing to step into the United States' shoes any time soon.
Critics of Mr. Biden's apparent willingness to bury the hatchet with Mr. Bin Salman argue that in the battle with Russia and China over a new 21st-century world order, the United States needs to talk the principled talk and walk the principled walk.
In an editorial, The Washington Post, for whom Mr. Khashoggi was a columnist, noted that "the contrast between professed US principles and US policy would be stark and undeniable" if Mr. Biden reengages with Saudi Arabia.
Saudi religious moderation: the world's foremost publisher of Qur'ans has yet to get the message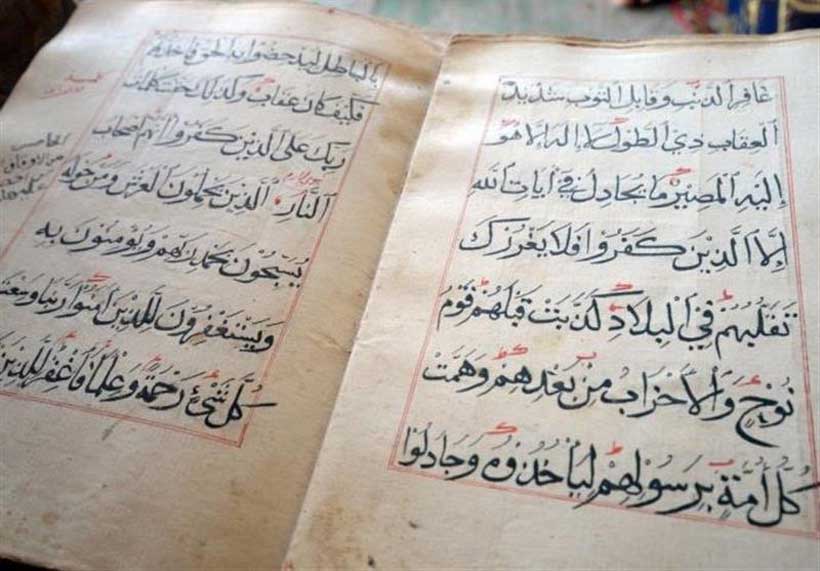 When the religious affairs minister of Guinea-Conakry visited Jeddah last week, his Saudi counterpart gifted him 50,000 Qur'ans.
Saudi Islamic affairs minister Abdullatif Bin Abdulaziz Al-Sheikh offered the holy books as part of his ministry's efforts to print and distribute them and spread their teachings.
The Qur'ans were produced by the King Fahd Complex for the Printing of the Holy Qur'an, which annually distributes millions of copies. Scholar Nora Derbal asserts that the Qur'ans "perpetuate a distinct Wahhabi reading of the scripture."
Similarly, Saudi Arabia distributed in Afghanistan in the last years of the US-backed government of President Ashraf Ghani thousands of Qur'ans produced by the printing complex, according to Mr. Ghani's former education minister, Mirwais Balkhi. Mr. Balkhi indicated that the Qur'ans were identical to those distributed by the kingdom for decades.
Mr. Ghani and Mr. Balkhi fled Afghanistan last year as US troops withdrew from the country and the Taliban took over.
Human Rights Watch and Impact-se, an education-focused Israeli research group, reported last year that Saudi Arabia, pressured for some two decades post-9/11 by the United States and others to remove supremacist references to Jews, Christian, and Shiites in its schoolbooks, had recently made significant progress in doing so.
However, the two groups noted that Saudi Arabia had kept in place fundamental concepts of an ultra-conservative, anti-pluralistic, and intolerant interpretation of Islam.
The same appears true for the world's largest printer and distributor of Qur'ans, the King Fahd Complex.
Saudi Crown Prince Mohammed bin Salman has, since his rise in 2015, been primarily focussed on social and economic rather than religious reform.
Mr. Bin Salman significantly enhanced professional and personal opportunities for women, including lifting the ban on women's driving and loosening gender segregation and enabled the emergence of a Western-style entertainment sector in the once austere kingdom.
Nevertheless, Saudi Islam scholar Besnik Sinani suggests that "state pressure on Salafism in Saudi Arabia will primarily focus on social aspects of Salafi teaching, while doctrinal aspects will probably receive less attention."
The continued production and distribution of Qur'ans that included unaltered ultra-conservative interpretations sits uneasily with Mr. Bin Salman's effort to emphasize nationalism rather than religion as the core of Saudi identity and project a more moderate and tolerant image of the kingdom's Islam.
The Saudi spin is not in the Arabic text of the Qur'an that is identical irrespective of who prints it, but in parenthetical additions, primarily in translated versions, that modify the meaning of specific Qur'anic passages.
Commenting in 2005 on the King Fahd Complex's English translation, the most widely disseminated Qur'an in the English-speaking world, the late Islam scholar Khaleel Mohammed asserted that it "reads more like a supremacist Muslim, anti-Semitic, anti-Christian polemic than a rendition of the Islamic scripture."
Religion scholar Peter Mandaville noted in a recently published book on decades of Saudi export of ultra-conservative Islam that "it is the kingdom's outsized role in the printing and distribution of the Qur'an as rendered in other languages that becomes relevant in the present context."
Ms. Derbal, Mr. Sinani and this author contributed chapters to Mr. Mandaville's edited volume.
The King Fahd Complex said that it had produced 18 million copies of its various publications in 2017/18 in multiple languages in its most recent production figures. Earlier it reported that it had printed and distributed 127 million copies of the Qur'an in the 22 years between 1985 and 2007. The Complex did not respond to emailed queries on whether parenthetical texts have been recently changed.
The apparent absence of revisions of parenthetical texts reinforces suggestions that Mr. Bin Salman is more concerned about socio-political considerations, regime survival, and the projection of the kingdom as countering extremism and jihadism than he is about reforming Saudi Islam.
It also spotlights the tension between the role Saudi Arabia envisions as the custodian of Islam's holiest cities, Mecca and Medina, and the needs of a modern state that wants to attract foreign investment to help ween its economy off dependency on oil exports.
Finally, the continued distribution of Qur'ans with seemingly unaltered commentary speaks to the balance Mr. Bin Salman may still need to strike with the country's once-powerful religious establishment despite subjugating the clergy to his will.
The continued global distribution of unaltered Qur'an commentary calls into question the sincerity of the Saudi moderation campaign, particularly when juxtaposed with rival efforts by other major Muslim countries to project themselves as beacons of a moderate form of Islam.
Last week, Saudi Arabia's Muslim World League convened some 100 Christian, Jewish, Hindu, and Buddhist religious leaders to "establish a set of values common to all major world religions and a vision for enhancing understanding, cooperation, and solidarity amongst world religions."
Once a major Saudi vehicle for the global propagation of Saudi religious ultra-conservatism, the League has been turned into Mr. Bin Salman's megaphone. It issues lofty statements and organises high-profile conferences that project Saudi Arabia as a leader of moderation and an example of tolerance.
The League, under the leadership of former justice minister Mohammed al-Issa, has emphasised its outreach to Jewish leaders and communities. Mr. Al-Issa led a delegation of Muslim religious leaders in 2020 on a ground-breaking visit to Auschwitz, the notorious Nazi extermination camp in Poland.
However, there is little evidence, beyond Mr. Al-Issa's gestures, statements, and engagement with Jewish leaders, that the League has joined in a practical way the fight against anti-Semitism that, like Islamophobia, is on the rise.
Similarly, Saudi moderation has not meant that the kingdom has lifted its ban on building non-Muslim houses of worship on its territory.
The Riyadh conference followed Nahdlatul Ulama's footsteps, the world's largest Muslim civil society movement with 90 million followers in the world's largest Muslim majority country and most populous democracy. Nahdlatul Ulama leader Yahya Cholil Staquf spoke at the conference.
In recent years, the Indonesian group has forged alliances with Evangelical entities like the World Evangelical Alliance (WEA), Jewish organisations and religious leaders, and various Muslim groups across the globe. Nahdlatul Ulama sees the alliances as a way to establish common ground based on shared humanitarian values that would enable them to counter discrimination and religion-driven prejudice, bigotry, and violence.
Nahdlatul Ulama's concept of Humanitarian Islam advocates reform of what it deems "obsolete" and "problematic" elements of Islamic law, including those that encourage segregation, discrimination, and/or violence towards anyone perceived to be a non-Muslim. It further accepts the Universal Declaration of Human Rights, unlike the Saudis, without reservations.
The unrestricted embrace of the UN declaration by Indonesia and its largest Muslim movement has meant that conversion, considered to be apostasy under Islamic law, is legal in the Southeast Asian nation. As a result, Indonesia, unlike Middle Eastern states where Christian communities have dwindled due to conflict, wars, and targeted attacks, has witnessed significant growth of its Christian communities.
Christians account for ten percent of Indonesia's population. Researchers Duane Alexander Miller and Patrick Johnstone reported in 2015 that 6.5 million Indonesian had converted to Christianity since 1960.
That is not to say that Christians and other non-Muslim minorities have not endured attacks on churches, suicide bombings, and various forms of discrimination. The attacks have prompted Nahdlatul Ulama's five million-strong militia to protect churches in vulnerable areas during holidays such as Christmas. The militia has also trained Christians to enable them to watch over their houses of worship.
Putting its money where its mouth is, a gathering of 20,000 Nahdlatul Ulama religious scholars issued in 2019 a fatwa or religious opinion eliminating the Muslim legal concept of the kafir or infidel.
Twelve years earlier, the group's then spiritual leader and former Indonesian president Abdurahman Wahid, together with the Simon Wiesenthal Center in Los Angeles, organised a conference in the archipelago state to acknowledge the Holocaust and denounce denial of the Nazi genocide against the Jews. The meeting came on the heels of a gathering in Tehran convened by then Iranian president Mahmoud Ahmadinejad that denied the existence of the Holocaust.
Iran Gives Russia Two and a Half Cheers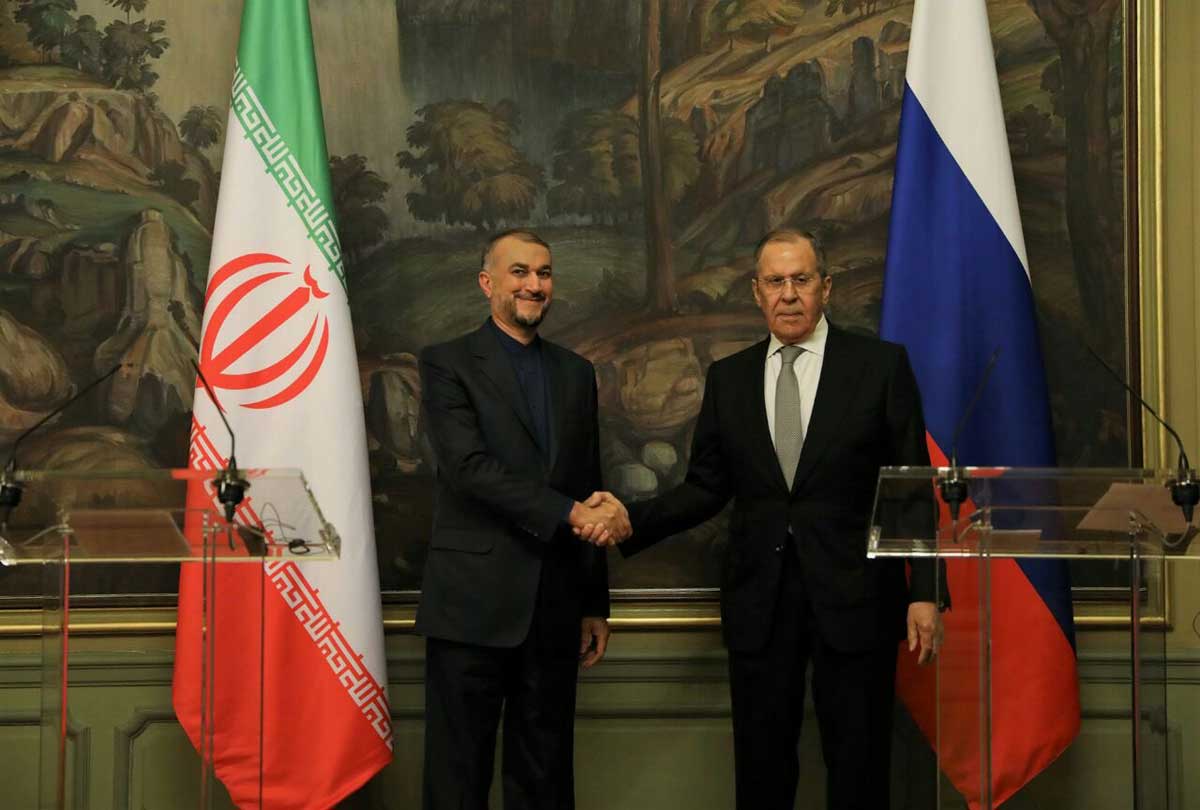 Iran's rulers enthusiastically seek to destroy the liberal world order and therefore support Russia's aggression. But they can't manage full-throated support.
For Iran, the invasion of Ukraine is closely related to the very essence of the present world order. Much like Russia, Iran has been voicing its discontent at the way the international system has operated since the end of the Cold War. More broadly, Iran and Russia see the world through strikingly similar lenses. Both keenly anticipate the end of the multipolar world and the end of the West's geopolitical preponderance.
Iran had its reasons to think this way. The US unipolar moment after 1991 provoked a deep fear of imminent encirclement, with American bases in Afghanistan and Iraq cited as evidence. Like Russia, the Islamic Republic views itself as a separate civilization that needs to be not only acknowledged by outside players, but also to be given ana suitable geopolitical space to project influence.
Both Russia and Iran are very clear about their respective spheres of influence. For Russia, it is the territories that once constituted the Soviet empire. For Iran, it is the contiguous states reaching from the Persian Gulf to the Mediterranean — Iraq, Syria, Lebanon — plus Yemen. When the two former imperial powers have overlapping strategic interests such as, for instance, in the South Caucasus and the Caspian Sea, they apply the concept of regionalism. This implies the blocking out of non-regional powers from exercising outsize economic and military influence, and mostly revolves around an order dominated by the powers which border on a region.
This largely explains why Iran sees the Russian invasion of Ukraine as an opportunity that, if successful, could hasten the end of the liberal world order. This is why it has largely toed the Russian line and explained what it describes as legitimate motives behind the invasion. Thus the expansion of NATO into eastern Europe was cited as having provoked Russian moves. "The root of the crisis in Ukraine is the US policies that create the crisis, and Ukraine is one victim of these policies," argued Supreme Leader Ayatollah Ali Khamenei following the invasion.
To a certain degree, Iran's approach to Ukraine has been also influenced by mishaps in bilateral relations which largely began with the accidental downing of a Ukrainian passenger jet by Iranian surface-to-air missiles in January 2020, killing 176 people. The regime first denied responsibility, and later blamed human error.
Iran, like several other of Russia's friends and defenders, the ideal scenario would have been a quick war in which the Kremlin achieved its major goals.
Protracted war, however, sends a bad signal. It signals that the liberal order was not in such steep decline after all, and that Russia's calls for a new era in international relations have been far from realistic. The unsuccessful war also shows Iran that the collective West still has very significant power and — despite well-aired differences — an ability to rapidly coalesce to defend the existing rules-based order. Worse, for these countries, the sanctions imposed on Russia go further; demonstrating the West's ability to make significant economic sacrifices to make its anger felt. In other words, Russia's failure in Ukraine actually strengthened the West and made it more united than at any point since the September 2001 terrorist attacks on the US.
A reinvigorated liberal order is the last thing that Iran wants, given its own troubled relations with the collective West. The continuing negotiations on a revived nuclear deal will be heavily impacted by how Russia's war proceeds, and how the US and EU continue to respond to the aggression. Iran fears that a defeated Russia might be so angered as to use its critical position to endanger the talks, vital to the lifting of the West's crippling sanctions.
And despite rhetorical support for Russia, Iran has been careful not to overestimate Russia's power. It is now far from clear that the Kremlin has achieved its long-term goal of "safeguarding" its western frontier. Indeed, the Putin regime may have done the opposite now that it has driven Finland and Sweden into the NATO fold. Western sanctions on Russia are likely to remain for a long time, threatening long-term Russian economic (and possible regime) stability.
Moreover, Russia's fostering of separatist entities (following the recognition of the so called Luhansk and Donetsk "people's republics" and other breakaway entities in Georgia and Moldova) is a highly polarizing subject in Iran. True there has been a shift toward embracing Russia's position over Ukraine, but Iran remains deeply committed to the "Westphalian principles" of non-intervention in the affairs of other states and territorial integrity. This is hardly surprising given its own struggles against potential separatism in the peripheries of the country.
Many Iranians also sympathize with Ukraine's plight, which for some evokes Iran's defeats in the early 19th century wars when Qajars had to cede the eastern part of the South Caucasus to Russia. This forms part of a historically deeply rooted, anti-imperialist sentiment in Iran.
Iran is therefore likely to largely abstain from endorsing Russia's separatist ambitions in Eastern Ukraine. It will also eschew, where possible, support for Russia in international forums. Emblematic of this policy was the March 2 meeting in the United Nations General Assembly when Iran, rather than siding with Russia, abstained from the vote which condemned the invasion.
Russia's poor military performance, and the West's ability to act unanimously, serve as a warning for the Islamic Republic that it may one day have to soak up even more Western pressure if Europe, the US, and other democracies act in union.
In the meantime, like China, Iran will hope to benefit from the magnetic pull of the Ukraine war. With so much governmental, military and diplomatic attention demanded by the conflict, it will for the time being serve as a distraction from Iran's ambitions elsewhere.
Author's note: first published in cepa