"When we returned, we had no bed to sleep, no pots to cook, nor clothes to dress. We went to our house and it was confiscated by others. We rented a room in our house and the whole family lived there."
At Kotsou Street
Mair Maissis is in the Synagogue of Halkida, eager to guide anyone who passes itsdoor and wants to learn more about the Jewish community and the Jewish cemetery of Chalkida. Willing and full of energy, he would start explaining me the architecture of the — the Romaniote type — Synagogue.
"The two columns of our Synagogue prove its antiquity. A large number of scholars regard the Synagogue of Chalkis as the oldest of Europe and many believe that the first presence of Jews in Evia dates back to 586 BC. Around the Synagogue was the Jewish ghetto, the Jewish quarter where most Jews lived until the end of the Ottoman domination.
"On Good Friday in 1854, a great fire broke out which destroyed the biggest part of the Synagogue. Of course it was an arson. Nearly all community archives, books, heirlooms and manuscripts were destroyed. Only three Torah scrolls of the 13th & 14th century have survived until today. The Synagogue was rebuilt in 1855 with the donation of the Dutchess of Plakentia. Luckily today, we do not have any anti-semitic incidents here in our city. We are completely asssimilated."
The families
"We came from Italy. We were doing business with cornflakes and in italian mais means corn. So we were named after the profession. We left when the persecutions of Ferdinand and Isabella began. We crossed the city of Patras, then Mystras and finally Chalkis. At that time, we were traveling in enormous groups. They did not leave each other back. "
With the annexation of Thessaly to the newly established Greek state, several Jews in Chalkida moved to Volos. There, they found a new dynamic community. The mother of Mr Mair came from this community.
"My mother was Sephardi and she was speaking Ladino. Of course, at our house in Chalkida we only spoke Greek, neither Ladino nor Hebrew."
He was born in 1935 a few years before the great disaster. His father Solomon was a merchant like most of the Jews at that time.
"Then the Community consisted of about 300 people. All merchants, spinners, craftsmen, etc. The weekly market in Kriezotu street was 90% Jewish. "
When the war broke out, he had only been able to go to school for a few weeks. The Jewish community had its own Jewish school where students were taught all the lessons and additionally the Hebrew language and Jewish religion.
"We were only able to learn about two or three songs and to dig out some scribbles. Nothing else we've got. "
The Partisans and the Orthodox Church
"We were almost all saved. With the help of the partisans and of the local Bishop Gregory. Without them we would have followed the others. The Bishop saved Jews whohad been prisoned and hide the Sacraments of the Synagogue in a place of the Central Church.
The partisans mobilized the Jewish families to leave Chalkida and go to the mountains. They were hidden in villages such as Steni and Gides.
"We left before the invasion of Germans. We had already been aware for the incidents in Thessaloniki and Athens, and there was no possibility to follow the same fate. The partisans told us to pick up things and by horses, we went up to the mountains. We were hidden in Steni like many other Jews, although this was extremely dangerous. There we stayed in Christian homes. But we knew these Christians. They have been our customers for so many years, we have had personal contact with them. "
Even the Italian Commander urged them to leave as soon as possible. On March 24, 1944, the Germans announced that all the Jews would gather in the synagogue to give them flour to make the enzymes for their Easter. They opened the door and they only saw Rabbi.
"They believed we would follow Rabbi and stay there. But we had chosen to be mobilized and save ourselves. "
22 Jews were lost from the Chalkida community. But how did they get lost?
"Mainly by German traitors", Lili Kosti answered to me.
"So they captured my father and his sister. My father stayed in Chalkida to look after his parents who could not move. A Nazi partner betrayed him and caught him immediately. His sister descended from the mountain to take him out and so caught her. We could not leave our families."
Who were the traitors, I wondered? I asked her to describe me the profile without telling me the name.
"Everything is now publicly available. I can tell you the name if you want. But do not imagine that their traitors and associates were reputable individuals, with family and educated. They were just criminals."
Jews entered the guerrilla I asked them?
"Of course, havent't you heard about Sarika?" And I had never heard her.
"17, 5 year old girl. Sarah or else Sarica Geoshoua. At first she entered the guerrilla and helped with chores. She slowly became a leading figure and propagated in the villages to get everyone into the guerrilla. She focused on girls and after a while she got teamed and had her own team of 12 young girl partisans. "
After the end of the Occupation and with the civil war, Sarica was led to the prosecutor. He told the prosecutor, "I am not with either communists or the right side. I went up there to fight the Germans. "The prosecutor released her with the condition of leaving Greece for ever. She left for Israel and never returned to Greece.
After the Occupation
"When we returned we had no bed to sleep, no pots to cook, nor clothes to dress. We went to our house and they were already others. We rented a room in our house to stay the whole family, "says M. Maisis.
America was first helped by the first time. Huge balls with clothes, beds, kitchen utensils, books for children.
"Many left for Athens, others for Thessaloniki because they thought they would find opportunities there. Others fled for Israel. As early as 1944, 160 people of ours had left for Israel. We then had a Chalkidiki lawyer, Sotiris Papastratis. He organized the mission for Israel. Free spirit, democrat. Later, he was honored with the Yad Vashem Prize for the Law of Nations. "
His family had nothing when he turned from the mountain to Chalkida.
"We went with my father to Athens to get some goods and start over again. As soon as he entered the shop and saw him the merchant shouted: Solomon lives! Download and give whatever he wants. "He knew his money was for sure. We had such a relationship of trust between us."
The community saw a significant reduction in the number of its members. The day-to-day operation of the Jewish school ceases, and the rabbi was stopped in the early sixties.
The current community
"Today we are about 50–60 people. All older in age and we have only 2–3 children. Of course we keep all traditions and customs. We do it as we did before. "
When does the synagogue come to life?
"Every Friday we normally do our Shabbat service. We gather about 20–25 people. For the needs of the function we have a hazzan, that is, a cantor.
But in the great feasts, Ross Ashana, Pesach and Kippur, we bring a rabbi. "
Entering the Synagogue, my eye fell on a shelf with his books. He writes about the history of the Jewish community and the Synagogue and in a few days he will present his second book entitled "The History of the Jewish Community of Halkida since 580 BC. until 2001 The Cemetery. "
" Do tourists and people visit the place in order to learn more about the Jewish community?" I asked.
"In recent years we have a lot of people to visit us. This month, you are the fourth who comes to learn information. Not just tourists. Many local Halkidians are coming too. "
We are preparing to lock down the Synagogue and go tothe exit where we would say goodbye.
"This year, on the anniversary of the Holocaust on January 27, I went to talk to 7 schools. Halls were filled with 350–400 children and neither one stood up. They first heard about all this. Teachers are now mobilized. If nothing is done through education and school, nothing can be done. "
Cruelty to Animals Gets More Media Coverage than Beheaded Christians
– The Bishops' Conference of Nigeria described the area as "killing fields", like the ones the Khmer Rouge created in Cambodia to exterminate the population.
– "We are Aramaic people and we don't have this right to have anyone protect us? Look upon us as frogs, we'll accept that — just protect us so we can stay in our land". — Nicodemus Daoud Sharaf, the Syrian Orthodox Archbishop of Mosul the capital of Iraqi Kurdistan, home to many of the Christians who fled jihadis, National Catholic Register, April 7, 2017.
– In an era of round-the-clock information… the abominations suffered by Christians have been left without images, while the brutality against the Chinese pig was streamed all over. Christians are an endangered species; pigs are not.
– One of the last Nigerian Christians was executed by an Islamic State child soldier. Slaughterhouses' workers go on trial in France for abuses to animals. But the same France has already repatriated more than 250 ISIS fighters, the same people who turn Iraqi churches into slaughterhouses.
First there was the beheading of 11 Nigerian Christians during the recent Christmas celebration. The next day, a Catholic woman, Martha Bulus, was beheaded in the Nigerian state of Borno with her bridesmaids, five days before the wedding. Then there was a raid on the village of Gora-Gan in the Nigerian state of Kaduna, where terrorists shot anyone they met in the square where the evangelical community had gathered, killing two young Christian women. There was also a Christian student killed by Islamic extremists who recorded his execution. Then pastor Lawan Andimi, a local leader of the Christian Association of Nigeria, was beheaded.
"Every day", says Father Joseph Bature Fidelis, of the Diocese of Maiduguri, "Our brothers and sisters are slaughtered in the streets. Please help us not be silent in the face of this immense extermination that is taking place in silence".
The Bishops' Conference of Nigeria described the area as "killing fields", like the ones the Khmer Rouge created in Cambodia to exterminate the population. Most of the 4,300 Christians killed for their faith during the last year came from Nigeria. Nina Shea, an expert in Religious Freedom, recently wrote:
"An ongoing Islamic extremist project to exterminate Christians in sub-Saharan Africa is even more brutal and more consequential for the Church than it is in the Middle East, the place where Christians suffered ISIS 'genocide', as the U.S. government officially designated."
Unfortunately, the murder of these Christians during the last month has been largely ignored by the Western media. "A slow-motion war is under way in Africa's most populous country. It's a massacre of Christians, massive in scale and horrific in brutality and the world has hardly noticed", wrote the French philosopher, Bernard Henri Lévy.
While Christians were murdered in Nigeria, the global media ran a story of a pig being tied up and shoved off a bungee tower at a new theme park in China. The story went viral on BBC, The Independent, The New York Times, Sky News, Deutsche Welle and many other mainstream media outlets. The Chinese pig got more media coverage than any of these murdered Christians in Nigeria. You often have to search for these martyrs on local African sites. "Pig Bungee Jumping Stunt In China Prompts Global Outcry", wrote the Huffington Post. Where has been the global outcry for the serial butchering of Christians just because they are Christians?
The killing of a gorilla in a Cincinnati zoo, committed to save a child's life, triggered more emotion and media coverage than the beheading of 21 Christians on a beach in Libya while they invoked the name of Jesus in Arabic and whispered prayers. ABC, CBS and NBC devoted six times more coverage to the death of one gorilla than they did on the mass execution of Christians.
"The world prefers to worry about pandas rather than about us, threatened with extinction in the land where we were born", said Nicodemus Daoud Sharaf, the Syrian Orthodox Archbishop of Mosul as well as a refugee in Erbil, the capital of Iraqi Kurdistan, home to many of the Christians who fled jihadis. When the Archbishop said that four years ago, it looked as if it were just provocation to shock Western public opinion. But Archbishop Sharaf was right.
The French-Lebanese writer Amin Maalouf also noted "threats to pandas cause more emotion" than threats to Christians. Archbishop Sharaf gave another example:
"In Australia they take care of frogs. One of our Syriac citizens, who's a builder, bought land, took money from a bank and wanted to build houses and sell them. Then when he wanted to get a certificate to build, in the middle of the land, he came across a hole with eight frogs in it. The government of Sydney told him: 'You can't build on this land'. He said: 'But I've taken money from the bank and I must get to work' and they pushed him to build in another place, making him pay $1.4 million to build a different place for these eight frogs. And yet we are the last people who speak Jesus' language. We are Aramaic people and we don't have this right to have anyone protect us? Look upon us as frogs, we'll accept that — just protect us so we can stay in our land".
In an era of round-the-clock information on our mobile phones, computers, televisions and social media, the abominations suffered by Christians have been left without images, while the brutality against the Chinese pig was streamed all over. Christians are an endangered species; pigs are not. "The International Union for the Conservation of Nature has several categories to define the danger of extinction that various species face today", according to Benedict Kiely, the founder of Nasarean.org, which helps the Christians of the Middle East.
"Using a percentage of population decline, the categories range from 'vulnerable species' (a 30-50 per cent decline), to 'critically endangered' (80-90 per cent) and finally to extinction. The Christian population of Iraq has shrunk by 83 per cent, putting it in the category of 'critically endangered'".
If you search for a cover dedicated to this extinction you have to go on the confessional media, such as the British weekly Catholic Herald, which just noted "The end of Iraqi Christianity?" Or the French Catholic media, La Croix, telling the story of Syrian Christians:
"Before the start of the civil war in 2012, 20,000 Assyrians populated the banks of the Khabur, a river that crosses northeastern Syria and flows into the Euphrates. The occupation of part of the region by Isis in 2015 forced the majority into exile. The Khabur is today a dead valley".
One of the last Nigerian Christians was executed by an Islamic State child soldier. Slaughterhouses' workers go on trial in France for abuses to animals. But the same France has already repatriated more than 250 ISIS fighters, the same people who turn Iraqi churches into slaughterhouses.
Western media stirred global indignation about Russia's laws against "homosexual propaganda" prior to the Winter Olympics in Sochi. But the same Western media never protested the Islamist regimes that punish people with the death for converting to Christianity or countries where Christians are threatened with death if they do not convert to Islam.
Mauro Armanino, a priest of the Society for African Missions in Niger, who describes a situation of open genocide, writes:
"The repeated threats to the Christian communities in the border area with Burkina Faso have achieved the aim they set: to decapitate the communities and then fall prey to the fear of professing faith in Sunday prayers in the chapels….On Tuesday, January 14, in a village not far from Bomoanga, which, for over a year, has helplessly witnessed the kidnapping of Father Pierluigi Maccalli, a group of criminals who went to settle the scores with the chief nurse who works in a dispensary in the area, took the nephew from his home and was beheaded. In Bomoanga people no longer go to church on Sunday".
These persecuted Christians feel more and more alone in a world that sees them as intruders. They are as if suspended in a limbo, between an amnesic and weak West and a rising radical Islam. There seems to be no way to push the Western world to become aware of this tragedy that no one talks about and which could have fatal consequences for the future of our civilization.
"Out of fatigue or shame, or both, we close our eyes", writes Franz-Olivier Giesbert.
"Does the life of Christians from East, Africa or Asia count for a negligible amount? This is a question that we have the right to ask when we see the place that our dear media give to the killings and discrimination that Catholics and Protestants are subjected to on the planet: nothing or almost nothing, with a few happy exceptions. It is our hypocrisy that feeds the clash of civilizations".
So, shall we now return to our hypocritical indignation about the cruelty inflicted on Chinese pigs?
From our partner International Affairs
Give me religion that does not polarise society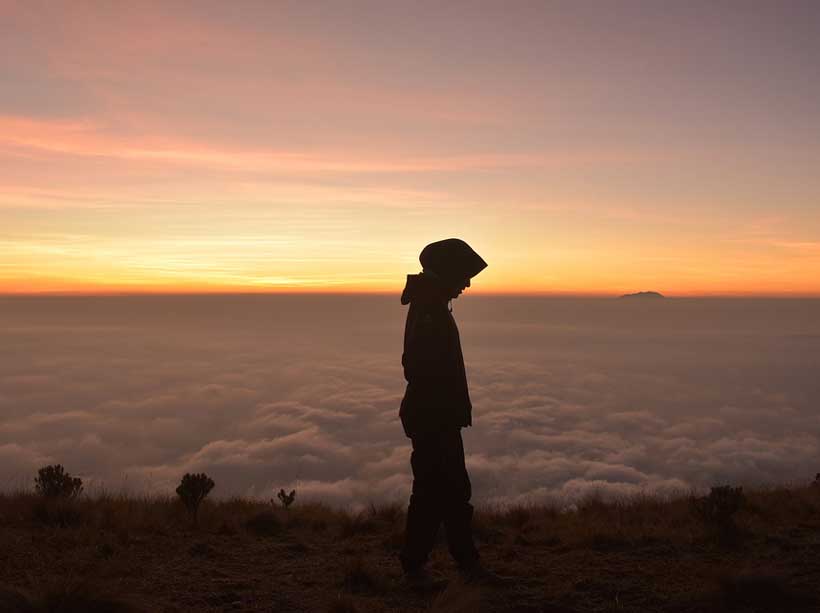 A few years ago in Aceh, a poster was put up by the Islamic Sharia Department in Banda Aceh of the communications and information agency office, stating:
"A woman whose strand of hair is seen deliberately by a man who is not her husband will be punished by 70,000 years in hell. One day in the afterlife is equivalent to 1,000 years in this world. A woman who enters hell will draw in with her two of her menfolk: her father, her brothers, her husband or her son. This is how terrible the punishment is!"
I received a photo of the poster through one of my WhatsApp groups and shared it with friends. One of them, Harry (not his real name), hilariously pointed out the absurdity of it all.
"What? Do radicals see women's hair as pubic hair, and are hijab underpants for women's heads?" he asked incredulously, referring to the headcover worn by Muslim women in Indonesia.
Harry added, to his knowledge, there is nothing in the Quran about women's hair. "What's written on the poster is a 1,000 percent deviant!" he exclaimed.
It's also a mind-crushingly asinine, idiotic and imbecilic fantasy based on nothing but an overly fertile, sick and twisted imagination!
Lucky for him, Sinta Nuriyah, the widow of Abdurrahman "Gus Dur" Wahid, Indonesia's fourth president (1999-2001), known for his liberal and often eccentric views, corroborated Harry's view. Like many respected ulema before her, she stated recently that it was not obligatory for Muslim women to wear hijab. The statement of Bu Sinta, 71, a well-respected figure in the prodemocracy movement, went viral.
Bu Sinta pointed out that she always tries to interpret Quranic verses contextually, not textually. She conceded that many Muslims misinterpret the Quran because it has gone through many interpretations, including by those who have their own personal agenda.
It's also a matter of deliberate distortion, which has reached alarmingly ridiculous proportions. The poster in Aceh is just one example; there are many others, for example, related to circumcision for girls, child marriage, polygamy, mut'ah (temporary marriage, in fact, thinly veiled prostitution), marital rape, violence against women, notions of halal and haram, prohibition to wish Christians a merry Christmas, the trigger-happy way some Muslims accuse others of being kafir (infidels), teaching kids intolerance, and even the abuse of Islam to protect corruption and to scam people by using (or misusing) the sharia label.
It's part of what I see as being a three-pronged phenomenon across the nation: one, creeping radicalization and intolerance; two, public duping by distorting Quran verses or just making things up that have no basis at all in sharia, Islamic fiqh (jurisprudence) or hadits (the Prophet's sayings); and three, a kind of moral panic meant to distract from the real issues people face that obviously differ from region to region.
Remember the Chernobyl nuclear and radiation disaster in 1986 in what was then the Ukraine Soviet Socialist Republic?
The ongoing deliberate distortion and manipulation of Islam by a bunch of ignoramus radicals could be said to be Indonesia's Chernobyl. In fact it's worse, because it's not an accident but deliberately engineered — not just by radicals but also by mainstream politicians taking advantage of it to support their political agenda. Notions of sharia and halal are also being commercialized, where even fridges can be labeled halal.
The "system" — if you can call it that — is rotten to the core. It's a deliberate fabrication of toxic and evil lies intended to control the minds of many young Indonesian Muslims and turn them into mindless zombie robots that eschew any form of logic or true knowledge of Islam and Islamic history.
Radicals ultimately want Indonesia to become a caliphate. On YouTube, an "influencer" known as Ustad Haikal Hassan, explains that the caliphate system is an ideal political system that we should aim for. Unfortunately, he says that the caliphate concept is not used by Muslims but by Europeans and it is now the basis for the European Union. What?? Talk about being utterly clueless about what both the EU and a caliphate are!
Since the beginning of the Reform Era in 1998, Indonesian Muslims have become more and more conservative, abiding by (mis)interpretations of text rather than going by the spirit of Islam that embodies peace, mutual respect and love.
But now, over 20 years into the Reform Era, I reckon we are now in jahilliyah (age of ignorance) of Islam in Indonesia, which thrives on hypocrisy, greed and ego and power-driven motives. Radicals so easily point their fingers at others accusing them of blasphemy, when in fact it is they who are committing blasphemy — of the worse kind because it's done with evil intent.
Islam, born in the seventh century, was intended as an "antidote" to Arabia, which was then considered an age of jahiliyah. So, it's a pretty ironic state of affairs that we have become what we once fought against.
In relation to the pressure to wear a hijab (though many wear it voluntarily), women are starting to fight back. Many now see it as part of the Arabization of Indonesia and of the caliphate-pushing radical agenda.
Late last year, Indiah, a friend who has been wearing the hijab since 2003 after she went on the haj, told me she was planning to unveil herself in 2020.
She is also one of the proponents of the Selasa Berkebaya (Kebaya on Tuesdays) movement, kebaya being a blouse usually worn with a batik sarong, considered the Indonesian traditional costume.
A young progressive ustad known as Gus Miftah (Miftah Maulana Habiburrahman) recounts how his wife now no longer wears the hijab. She wore it for almost three years, especially when accompanying her husband. One day, he suggested that she take it off "to save Indonesia from the raging influence of Arabic culture".
She was pretty happy about it, as she didn't wear the veil before marrying him. Gus Miftah is now the only ustad whose wife doesn't wear a hijab. You can imagine the bullying they both received, but they stood their ground.
In relation to Ibu Sinta, some women activists have respectfully asked: Why doesn't she take off her headcover, even though it's not a hijab, but it's still a headcover. Ayo Bu Sinta, just do it! You'd go triple viral!
Early version published by Jakarta Post under the title: Cover men's eyes, not women's hair!
Religious Harmony exists in Pakistan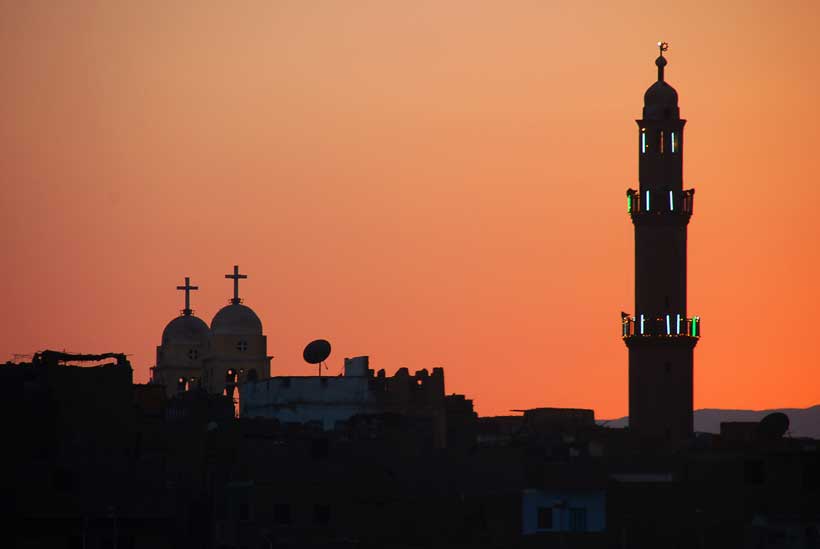 Pakistan is a multi-cultural, multi-ethnic and multi-religion society. Diversification is the strength and beauty of democracy. Pakistan has emerged as a mature and responsible state. The leadership in Pakistan is visionary and capable. Pakistan has four provinces with their own identity, many ethnic groups with their own traditions and culture, and several religions with full freedom.
The state religion in Pakistan is Islam, which is practiced by 96.28% of the population. Freedom of religion is guaranteed by the Pakistani constitution, which established a fundamental right of Pakistani citizens, irrespective of their religion, to equal rights. The remaining 4% practice Hinduism, Christianity, Ahmadis, Sikhism, and other religions.
Christians make up 1.6% of Pakistan's population, which becomes roughly 4 million. The majority of the Pakistani Christian community consists of Punjabis who converted during the British colonial era and their descendants. Pakistani Christians mainly live in Punjab and in urban centers. There is also a Roman Catholic community in Karachi which was established by Goan and Tamil migrants when Karachi's infrastructure was being developed by between the two World Wars. A few Protestant groups conduct missions in Pakistan. There are few Orthodox too and some migrated from India.
The number of Churches in Pakistan are in several thousand. Only in Islamabad, which is a small city with a total population of 1 million, and 150 thousand Christians only. There exit around 40 Churches of various sizes. Some of them are quite big while few are small but the majority are well in medium-sized.
It is the season for Christmas, Christians are celebrating it with full religious freedom and enjoying the seasons. While Muslims also enjoy the big sales and discounts offered on the occasion of Christmas and New Year season. It is a festival moot in Pakistan and can be witnessed everywhere.
Christians have played an important role in Pakistan, since the freedom movement, partition of sub-continent and later on in the socio-economic development of Pakistan. Christians have been serving in the high positions of the Government of Pakistan, especially their role in defense services is always lauded. Bagwan Das, a Hindu has served the most powerful post in Pakistan as Chief Justice of Pakistan. Sikhs are serving in the Defense services of Pakistan and contributing a positive role.
All religions are living a peaceful life under the protection of the Pakistani constitution. The Constitution of Pakistan protects the basic right of its citizens irrespective of their religion. However, a soft corner exists for minorities in the Government of Pakistan. The government provides them extra facilitations and concessions in many respect. Just like, extra holidays on their religious festivals like Hindu enjoy an official holiday on Diwali and other important festivals, Sikhs enjoy extra holidays for Besakhi, etc., and Christians enjoy extra holidays on Christmas and Easter, while Muslims do not have such holidays. But minorities also avail the Muslim Holidays equally.
Some of the Hindu Temples, Gurdawars and Churches are donated or maintained by the Government funding and some of these are built by the Government of Pakistan. Or at least, the land is provided by the Government of Pakistan free of cost. In Islamabad, several Churches were built by Government Funding and handed over to local Christian communities. Of Course, some of the Churches were built under British rule pre-independence. However, the Government of Pakistan provide them funds for repair and maintenance and routine operation, while managed by local Christian communities independently.
There exist several missionary schools and hospitals, where the Christian community get admission on priority and Muslims can be entertained if space is available. In Christian's localities in Islamabad, the land is provided by the Government of Pakistan free of cost, while utilities like Gas, Water, Sanitation and Electricity is provided on priority.
Pakistan is a country with 96% population Muslim, bans the use of Alcohol, but minorities are exceptions and provided licenses and special quotas.
In the Pakistani educational system, there is a provision for non-Muslims to choose the subjects which suit them and their religion.
Generally speaking there is no discrimination against any religion in Pakistani society and certainly no discrimination officially at all. However, the criminals exist in any religion and culture, in any nation. If some Muslim commit crime against any minority, Pakistani courts provides them justice. Law enforcement agencies are there to provide them full protection. There is so much evidence where Pakistani courts and law has sided with the minorities.
However, some times, few individuals in order to take asylum in the developed world, fabricate fake stories and Western media project such as fake stories. It is understood, that Pakistan is undergoing an imposed hybrid war by the few Western nations and Western media is availing all avenues to coerce Pakistan. But, sensible people can differentiate between fake propaganda and the actual facts on the ground. In fact, Western media is no longer credible, as it is being used as a tool in some of the Government's hands to achieve their strategic goals only.
The recent opening of Kartarpur Corridor for Sikhs between India and Pakistan, which facilitates 150 Million Sikhs around the World, is a very good example of Pakistan's vision on religious freedom.
The US puts Pakistan on Watch List of countries which lacks religious freedom, is not less than a joke. It is only an act to put Pakistan under pressure and leveraged while negotiating with Pakistan. While the ground realities are completely opposite. The society is in harmony and living together for 7 decades. Pakistan is country where the degree of freedom is much more than any other country on the world. The US keeps its eyes closed on Indian official discrimination against its minorities, human rights violations in Kashmir, Israel's brutality in Palestine. and its own act of brutality in Iraq, Libya, Ukraine, Latin America, Syria, Afghanistan and other parts of the world. The discriminatory legislations in the US to bar few countries, based on their religion is worst example of racism.
Trust, ill-motivated–designs of a few Western powers will not succeed and sensible individuals and nations, understands the facts and may not buy fake stories and negative propaganda.