Organisations are not doing enough to prepare for the future of work
While the majority of businesses recognise which capabilities are important for their future success, many are failing to take the actions needed today to build or even introduce them into their organisations. These actions include using data analytics to make workforce decisions and creating a compelling work experience for employees.
This gap will put them at risk in the future when it comes to attracting, developing and retaining the talent they need to succeed.
These are some of the key findings of PwC's latest Future of Work report, produced in collaboration with Lynda Gratton, Professor of Management Practice at London Business School. The report is based on a survey of 1,246 business and HR leaders from 79 countries. It focuses on 45 capabilities and identifies where organisations are most 'at risk' by looking at the number of respondents who say a capability is important to the future of their business but indicate that they're are not yet taking action.
Carol Stubbings, Joint Global Leader, People and Organisation, PwC UK, says:"Technology and trends such as rising life expectancy, social and environmental pressures and the gig economy are transforming the world of work. Companies that understand and act on these workforce changes now will be the ones that thrive in the future."
The untapped potential of data and analytics
The survey finds that companies are struggling to use data and advanced analytics to make better decisions about the workforce. The top three 'at risk' capabilities all relate to workforce analytics and their use in improving the working environment and people's behaviours.
Although more than 60% of respondents say using data analytics in workforce decisions is important, only 27% actually use it. In addition, only 38% use data analytics to predict and monitor skills gaps in the workforce, while just 31% use sophisticated workforce planning and predictive analytics and only 28% use data analytics to help limit bias in hiring and to craft incentives tailored to individuals.
Participants in North America report stronger progress than their counterparts in other parts of the world, especially Asia and Western Europe. Almost all industries are finding it difficult to make headway with data and analytics. The exception is health where data is used in skills identification and tackling biases in hiring and reward.
Bhushan Sethi, Joint Global Leader, People and Organisation, PwC US, says:"Companies are increasingly pursuing data-driven talent decisions, whether it's to anticipate and remediate skills gaps, eliminate bias in hiring or performance and rewards decisions, or leverage business scenario planning to ultimately determine the workforce mix.
"The survey findings highlight the need for organisations to invest in digital tools to drive people decisions. We see this as a 'no regrets' move in preparing for the future. But this requires the baseline data to be accurate, and the challenge today is that jobs don't reflect what people do. Many companies don't have accurate data on who does what and where, and few have an inventory of their people's skills for development purposes. This is where using data and analytics can make a real difference."
Creating the right people experience is vital
Six of the top ten 'at risk' capabilities relate to the people experience. One area organisations can do more is around managing workloads. While 76% of respondents believe this is important, only 50% say they are doing something about it – making this the #6 'at risk' capability globally. This is particularly an issue in the Middle East and North America where it tops the list, and Asia where it ranks #3. It is much less of a risk in Western Europe (11th).
Many people work in extremely demanding work cultures. While the corporate response in recent years has been to provide company wellness initiatives, sustainable change will only occur if work itself is redesigned so that it delivers vitality and an environment conducive to maintaining productive energy levels.
Organisations should also focus on easing concerns around the future of work. Carol Stubbings comments:"With all the talk about artificial intelligence, automation and robots taking jobs, many people are anxious and forming their own narrative around the future of work. Organisations should take the lead and own the story, by creating and communicating a strong narrative that covers what the future of work means for the company and its people, and how they will be more transparent around plans and decisions based on purpose."
Some of the other 'at risk' capabilities that relate to the people experience include:
Adaptability and agility: while 78% of respondents believe that developing adaptability and agility in their workers is important, just 52% say their talent practices are designed to nurture this. This will be increasingly important as workers will need to adapt to and thrive through change.
Intrapreneurship: Only 56% of respondents say they have avenues present for employees to offer innovative ideas and support them in turning these ideas into action. Organisations that fail to create opportunities for their 'intrapreneurs' risk losing innovative team members and their ideas.
Autonomy: Providing autonomy over where and when people work is increasingly important in attracting and retaining talent. While 70% of respondents believe this is important, only 45% currently give their employees a high degree of autonomy.
The report warns organisations need to be mindful of unintended consequences. Bhushan Sethi explains:"Organisations must think carefully about the impact of initiatives such as encouraging off-site working. In some cases, this can result in employees feeling they need to be on call 24/7 to prove themselves. There can also be a fine line between autonomy and isolation. Getting this wrong will sap vitality and social resilience. At the same time, too much surveillance can erode autonomy and trust."
Missing out on good ideas and flexible talent
The way people work and their relationships with organisations are becoming more fluid. The numbers of contractors, freelancers and portfolio workers are on the rise, and more and more partnerships between large organisations and smaller start-ups are providing ready access to innovation and talent on demand.
Identifying where and how to engage this flexible talent will become increasingly important for organisations, yet few are prepared for this shift. Only 8% of respondents strongly agree their organisations are able to engage easily with this valuable resource as and when they are needed. In addition, 58% of respondents say they have no capability to use open innovation and crowdsourced ideas and only 9% agree strongly that they can do this.
It's clear that organisations need to do more to take advantage of the ideas and skills from the wider market – not just from their traditional employee base.
Other key findings from PwC's Workforce of the Future report include:
HR leaders are more comfortable about their efforts to prepare the workforce of the future compared to non-HR leaders. In 42 of the 45 capabilities, a higher percentage of business leaders than HR saw their organisation at risk.
HR's ability to navigate the technology landscape is a top 'at risk' capability for organisations.  But HR and other leaders don't see it the same way: 41% of HR Leaders are confident that their HR departments are up to speed in this area, but only a quarter of business leaders agree.
The good news is that the capabilities that respondents rate as the most important are the ones where they are taking the most action. There is no overlap between the top ten 'at risk' capabilities and the top ten considered extremely high in importance.
Reforms in Latvia must result in stronger enforcement to tackle foreign bribery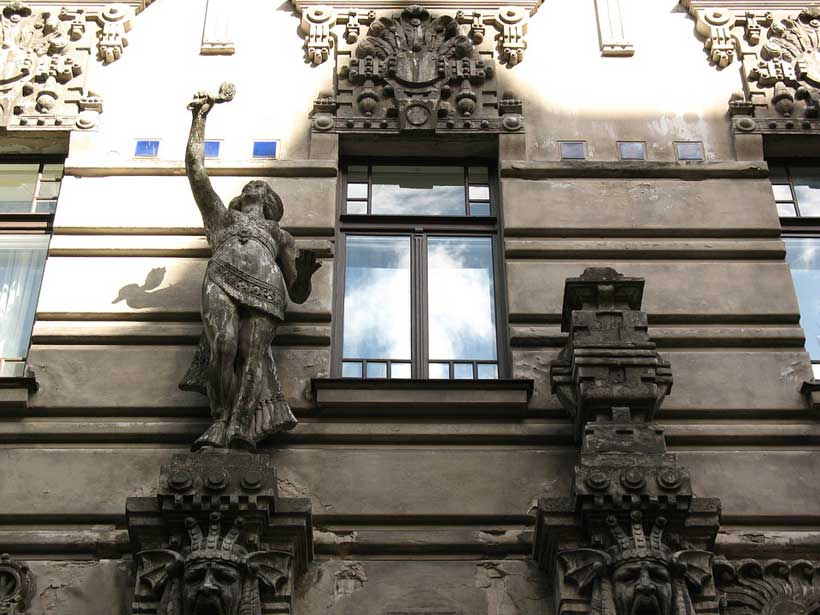 Latvia has continued to improve its framework against bribery of foreign public officials and subsequent money laundering but the reforms need to translate into further effective enforcement, according to a new report by the OECD Working Group on Bribery.
According to the Working Group, which is composed of 44 countries, Latvia's enforcement results are still not commensurate with the country's exposure to foreign bribery and subsequent money laundering. Since Latvia joined the Convention on Combating Bribery of Foreign Public Officials in International Business Transactions in 2014, no foreign bribery case has been prosecuted and three foreign bribery investigations are ongoing. Proceeds of foreign bribery have been laundered through some Latvian banks and other corporate entities in at least two multijurisdictional bribery cases. However, while waiting for the outcome of recent prosecutions in court, the money laundering conviction rate remains low. The Working Group also regrets that the Minister of Justice's repeated and open criticism of the Prosecutor General risks creating political interference into the operation of the Public Prosecutor Office.
The Working Group has just completed its Phase 3 evaluation of Latvia's implementation of the Convention and related instruments. In order to improve Latvia's implementation of the Convention, the Working Group has recommended that Latvia take certain measures, including that it should:
Provide sufficient resources and expertise to its authorities to effectively investigate and prosecute foreign bribery and subsequent money laundering cases;
Step up its enforcement actions against companies, especially against Latvian financial institutions and other corporate entities involved in foreign bribery schemes, where relevant;
Reinforce coordination between Latvia's anti-corruption law enforcement body (KNAB), the State Police and the prosecutors and implement a strategic approach towards foreign bribery and subsequent money laundering investigations;
Strengthen detection of Latvian individuals and companies involved in foreign bribery;
Ensure the efficient operation of the banking supervisory body (the FCMC), to contribute to the prevention and detection of foreign bribery and subsequent money laundering.
The Report highlights positive aspects of Latvia's efforts to fight foreign bribery. Latvia took steps to strengthen KNAB's functional independence. Latvia also adopted comprehensive legislation on whistleblower protection and increased sanctions against individuals for foreign bribery, money laundering and false accounting offences. A lower evidentiary threshold to prove money laundering has been introduced and the number of cases prosecuted has increased. Reforms have been implemented to enhance the Financial Intelligence Unit's operational capacity. Latvia's efforts to upgrade its legislative and regulatory framework to prevent money laundering in the financial sector are welcome together with Latvia's financial sector supervisor' efforts to renew its approach to supervision of financial institutions. Whether these developments will substantially contribute to more detection and enforcement of the foreign bribery offence remains to be tested in case law and practice.
Latvia's Phase 3 Report was adopted by the OECD Working Group on Bribery on 10 October 2019. The Report lists the recommendations the Working Group made to Latvia on pages 82-88, and includes an overview of recent enforcement activity and specific legal, policy, and institutional features of Latvia's framework for fighting foreign bribery. In accordance with the standard procedure, Latvia will submit a written report to the Working Group within two years (October 2021) on its implementation of all recommendations and its enforcement efforts. This report will also be made publicly available.
Growth in South Asia Slows Down, Rebound Uncertain
In line with a global downward trend, growth in South Asia is projected to slow to 5.9 percent in 2019, down 1.1 percentage points from April 2019 estimates , casting uncertainty about a rebound in the short term, says the World Bank in its twice-a-year regional economic update.
The latest edition of the South Asia Economic Focus, Making (De)centralization Work, finds that strong domestic demand, which propped high growth in the past, has weakened, driving a slowdown across the region. Imports have declined severely across South Asia, contracting between 15 and 20 percent in Pakistan and Sri Lanka. In India, domestic demand has slipped, with private consumption growing 3.1 percent in the last quarter from 7.3 percent a year ago, while manufacturing growth plummeted to below 1 percent in the second quarter of 2019 compared to over 10 percent a year ago.
"Declining industrial production and imports, as well as tensions in the financial markets reveal a sharp economic slowdown in South Asia," said Hartwig Schafer, World Bank Vice President for the South Asia Region. "As global and domestic uncertainties cloud the region's economic outlook, South Asian countries should pursue stimulating economic policies to boost private consumption and beef up investments."
The report notes that South Asia's current economic slowdown echoes the decelerating growth and trade slumps of 2008 and 2012. With that context in mind, the report remains cautiously optimistic that a slight rebound in investment and private consumption could jumpstart South Asia's growth up to 6.3 percent in 2020, slightly above East Asia and the Pacific, and 6.7 percent in 2021.
In a focus section, the report highlights how, as their economies become more sophisticated, South Asian countries have made decentralization a priority to improve the delivery of public services. With multiple initiatives underway across the region to shift more political and fiscal responsibilities to local governments, the report warns, however, that decentralization efforts in South Asia have so far yielded mixed results.
For decentralization to work, central authorities should wield incentives and exercise quality control to encourage innovation and accountability at the local level. Rather than a mere reshuffling of power, the report calls for more complementary roles across tiers of government, in which national authorities remain proactive in empowering local governments for better service delivery.
"Decentralization in South Asia has yet to deliver on its promises and, if not properly managed, can degenerate into fragmentation," said Hans Timmer, World Bank Chief Economist for the South Asia Region. "To make decentralization work for their citizens, we encourage South Asian central governments to allocate their resources judiciously, create incentives to help local communities compete in integrated markets, and provide equal opportunities to their people."
In Afghanistan, with improved farming conditions and assuming political stability after the elections, growth is expected to recover and reach 3 percent in 2020 and 3.5 percent in 2021. However, the outlook is highly vulnerable and may be affected by deteriorating confidence due to uncertainty around international security assistance, election-related violence, and peace negotiations with the Taliban.
In Bangladesh, GDP is projected to moderate to 7.2 percent this fiscal year and 7.3 percent the following one. The outlook is clouded by rising financial sector vulnerability, but the economy is likely to maintain growth above 7 percent, supported by a robust macroeconomic framework, political stability, and strong public investments.
In Bhutan, GDP growth is expected to jump to 7.4 percent this fiscal year with the commissioning of Mangdechhu, a new hydropower plant, and the completion of the maintenance of Tala, another one. Growth in fiscal year 2021 is forecast just below 6 percent on the base of strong tourism growth and increased revenue from the existing power plants.
In India, after the broad-based deceleration in the first quarters of this fiscal year, growth is projected to fall to 6.0 this fiscal year. Growth is then expected to gradually recover to 6.9 percent in fiscal year 2020/21 and to 7.2 percent in the following year.
In Maldives, growth is expected to reach 5.2 percent in 2019, due to a slowdown in construction following the completion of the international airport and a connecting bridge. However, with support from new infrastructure investment and the expansion of tourism, growth is expected to pick up again to an average of 5.6 percent over the forecast horizon.
In Nepal, GDP growth is projected to average 6.5 percent over this and next fiscal year, backed by strong services and construction activity due to rising tourist arrivals and higher public spending.
In Pakistan, growth is projected to deteriorate further to 2.4 percent this fiscal year, as monetary policy remains tight, and the planned fiscal consolidation will compress domestic demand. The program signed with the IMF is expected to help growth recover from fiscal year 2021-22 onwards.
In Sri Lanka, growth is expected to soften to 2.7 percent in 2019. However, supported by recovering investment and exports, as the security challenges and political uncertainty of last year dissipate, it is projected to reach 3.3 percent in 2020 and 3.7 percent in 2021.
Oil Market Report: Back to business as usual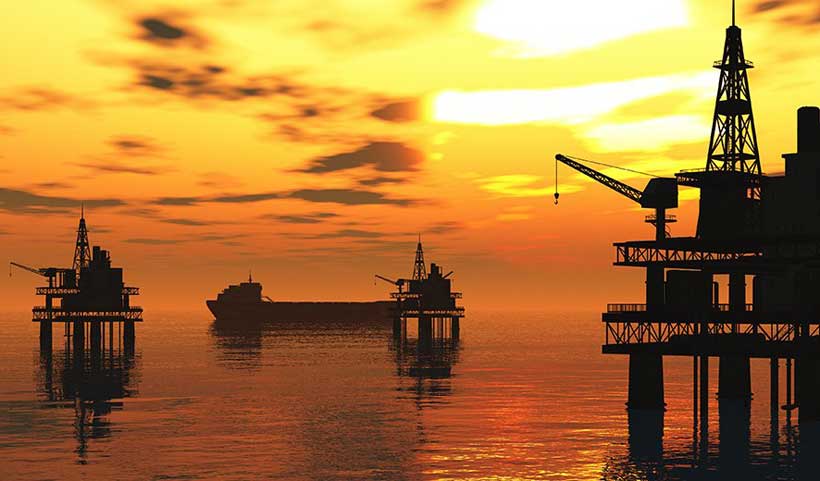 Oil markets in September withstood a textbook case of a large-scale supply disruption as the attacks on Saudi Arabia temporarily affected about 5.7 mb/d of crude production capacity. On Monday 16 September, the first trading day following the attacks, after an initial spike to $71/bbl Brent prices fell back as it became clear that the damage, although serious, would not cause long-lasting disruption to markets. Saudi Aramco's achievement in restoring operations and maintaining customer confidence was very impressive. This is reflected in the fact that as we publish this Report, the price of Brent is close to $58/bbl, actually $2/bbl below the pre-attack level.
Intuitively, the precision attacks on Saudi Arabia and the possibility of a repeat should keep the market on edge. There should be talk of a geopolitical premium on top of oil prices. For now, though, there is little sign of this with security fears having been overtaken by weaker demand growth and the prospect of a wave of new oil production coming on stream – Norway's big Johan Sverdrup project started up this month and will reach 440 kb/d by mid-2020.
In this Report, for both 2019 and 2020 we have cut our headline oil demand growth number by 0.1 mb/d. However, the reduction for 2019 mainly reflects a technical adjustment due to new data showing higher US demand in 2018 which has depressed this year's growth number. This year is seeing two very different halves. In 1H19, global growth was only 0.4 mb/d but in 2H19 it could be as high as 1.6 mb/d with recent data lending support to the outlook: non-OECD demand growth in July and August was 1 mb/d and 1.5 mb/d, respectively, with Chinese demand growing solidly by more than 0.5 mb/d y-o-y. The OECD countries remain in a relatively weak state, although as we move through 2H19 y-o-y growth returns helped by a comparison versus a low base in the latter part of 2018. Demand is supported by prices (Brent) that are more than 30% below year-ago levels. For 2020, a weaker GDP growth forecast has seen our oil demand outlook cut back to a still solid 1.2 mb/d.
The renewed focus on demand and supply fundamentals does not mean that the attacks on Saudi Arabia can be shrugged off as being of little consequence. Further incidents of this nature in the strategically important Gulf region could happen and cause even greater disruption. A key lesson from recent weeks is that the world has a big insurance policy in the form of stockholdings. The market is the first responder to a supply crisis and OECD commercial stocks in August increased for the fifth consecutive month and are now close to the record 3+ billion barrels level we saw during most of 2016. IEA members hold an additional 1.6 billion barrels of strategic stocks, and the prompt response by the Agency to consider an emergency stocks release helped to calm markets. Commercial and strategic inventories go a long way to offsetting the lack of spare crude production capacity outside of Saudi Arabia, limited mainly to 1 mb/d in Iraq, UAE, Kuwait and Russia. We might have quickly returned to business as usual, but security of supply remains very relevant.