Sleepwalking Toward Nuclear War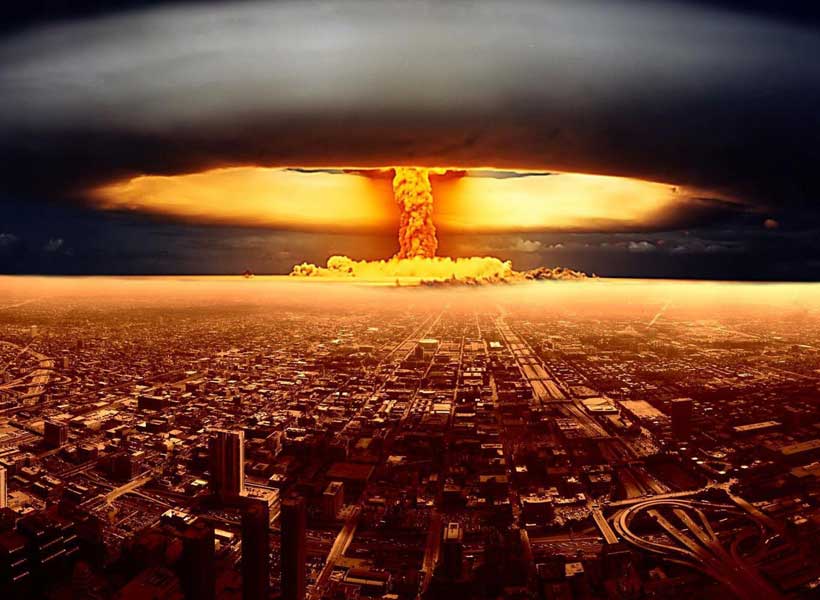 Authors: Des Browne, Wolfgang Ischinger, Igor S. Ivanov, Sam Nunn
This weekend marks the 100th anniversary of the end of the First World War, one of the world's most horrific conflicts.  One of the best accounts of how this tragedy began, by the historian Christopher Clark, details how a group of well-meaning European leaders—"The Sleepwalkers"—led their nations into a war with 40 million military and civilian casualties. Today, we face similar risks of mutual misunderstandings and unintended signals, compounded by the potential for the use of nuclear weapons—where millions could be killed in minutes rather than over four years of protracted trench warfare. Do we have the tools to prevent an incident turning into unimaginable catastrophe?
For those gripped with complacency, consider this scenario. It is 2019. Russia is conducting a large military exercise in its territory bordering NATO. A NATO observer aircraft accidentally approaches Russian airspace, and is shot down by a Russian surface to air missile. Alarmed, NATO begins to mobilize reinforcements. There is concern on both sides over recent nuclear deployments in the wake of the collapse of the Intermediate-Range Nuclear Forces (INF) Treaty. Suddenly, both NATO and Russia issue ultimatums—each noting their respective nuclear capabilities and willingness to use them if vital interests are threatened. Europe is edging towards a conventional conflict, and the risk of escalation to nuclear use is very real.
Each of the strands in this hypothetical scenario is visible in the wind today, exacerbated by new threats—such as cyber risks to early warning and command and control systems, which can emerge at any point in a crisis and trigger misunderstandings and unintended signals that could accelerate nations toward war. This is all happening against a backdrop of unease and uncertainty in much of the Euro-Atlantic region resulting from the Ukraine crisis, Syria, migration, Brexit, new technologies, and new and untested leaders now emerging in many Euro-Atlantic states.
What can be done to stop this drift toward madness?
When leaders from across Europe meet in Paris on 11 November to mark the 100th anniversary of the conclusion of World War I, those with nuclear weapons—President Donald Trump, President Vladimir Putin, President Emmanuel Macron and Prime Minister Theresa May—should reinforce the principle that a nuclear war cannot be won and must never be fought.  This principle, articulated at the height of the Cold War by the presidents of the United States and Russia, was embraced then by all European countries. It would communicate that leaders today recognize their responsibility to work together to prevent nuclear catastrophe and provide a foundation for other practical steps to reduce the risk of nuclear use—including resolving the current problems with INF and extending the New START Treaty through 2026.
There remains the challenge of rebuilding trust between the United States, NATO and Russia so that it will again be possible to address major security challenges in the Euro-Atlantic region. This was done throughout the Cold War and must again be done today. This process could begin with a direction by leaders to their respective governments to renew a mutually beneficial dialogue on crisis management, especially in absence of trust.
Crisis management dialogue was an essential tool throughout the Cold War—used for managing the "day-to-day" of potentially dangerous military activities, not for sending political signals. Leaders should not deprive themselves of this essential tool today. Used properly, crisis management can be instrumental in avoiding a crisis ever reaching the point where military forces clash inadvertently or where the use of nuclear weapons needs to be signaled, let alone considered, by leaders with perhaps only minutes to make such a fateful choice.
In reviewing the run up to past wars, there is one common denominator: those involved in the decision making have looked back and wondered how it could have happened, and happened so quickly? In Paris next week, 100 years after the guns across Europe fell silent, leaders can begin taking important steps to ensure a new and devastating war will not happen today.
Des Browne, a former British defense secretary, is Vice Chairman of the Nuclear Threat Initiative and Chair of the European Leadership Network.
Wolfgang Ischinger, former German Ambassador to the United States, is Chairman of the Munich Security Conference and Professor for Security Policy and Diplomatic Practice at the Hertie School of Governance in Berlin.
Igor S. Ivanov, former Russian Foreign Minister and Secretary of the Security Council of the Russian Federation from 2004 to 2007, is President of the Russian International Affairs Council.
Sam Nunn, a former Democratic US senator, is Co-Chairman of the Nuclear Threat Initiative.
First published in our partner RIAC
Rising geopolitical and geo-economic tensions are the most urgent risk in 2019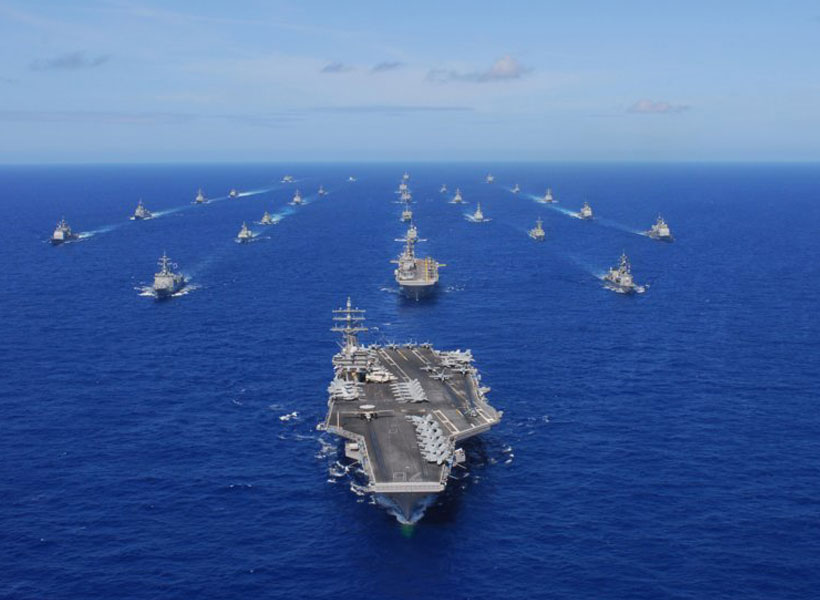 The world's ability to foster collective action in the face of urgent major crises has reached crisis levels, with worsening international relations hindering action across a growing array of serious challenges. Meanwhile, a darkening economic outlook, in part caused by geopolitical tensions, looks set to further reduce the potential for international cooperation in 2019. These are the findings of the World Economic Forum's Global Risks Report 2019, which is published today.
The Global Risks Report, which incorporates the results of the annual Global Risks Perception Survey of approximately 1,000 experts and decision-makers, points to a deterioration in economic and geopolitical conditions. Trade disputes worsened rapidly in 2018 and the report warns that growth in 2019 will be held back by continuing geo-economic tensions, with 88% of respondents expecting further erosion of multilateral trading rules and agreements.
If economic headwinds pose a threat to international cooperation, efforts will be further disrupted in 2019 by rising geopolitical tensions among major powers, according to the report. Eighty-five percent of respondents to this year's survey said they expect 2019 to involve increased risks of "political confrontations between major powers". The report discusses the risks associated with what we describe as a "multiconceptual" world order – one in which geopolitical instabilities reflect not only changing power balances but also the increasing salience of differences on fundamental values.
"With global trade and economic growth at risk in 2019, there is a more urgent need than ever to renew the architecture of international cooperation. We simply do not have the gunpowder to deal with the kind of slowdown that current dynamics might lead us towards. What we need now is coordinated, concerted action to sustain growth and to tackle the grave threats facing our world today," said Børge Brende, President of the World Economic Forum.
In the survey's 10-year outlook, cyber risks sustained the jump in prominence they registered in 2018, but environmental risks continue to dominate respondents' concerns beyond the short term. All five of the environmental risks the report tracks are again in the high-impact, high-likelihood category: biodiversity loss; extreme weather events; failure of climate-change mitigation and adaptation; man-made disasters; and natural disasters.
Alison Martin, Group Chief Risk Officer, Zurich Insurance Group, said: "2018 was sadly a year of historic wildfires, continued heavy flooding and increasing greenhouse gas emissions. It is no surprise that in 2019, environmental risks once again dominate the list of major concerns. So, too, does the growing likelihood of environmental policy failure or a lack of timely policy implementation. To effectively respond to climate change requires a significant increase in infrastructure to adapt to this new environment and transition to a low-carbon economy. By 2040, the investment gap in global infrastructure is forecast to reach $18 trillion against a projected requirement of $97 trillion. Against this backdrop, we strongly recommend that businesses develop a climate resilience adaptation strategy and act on it now."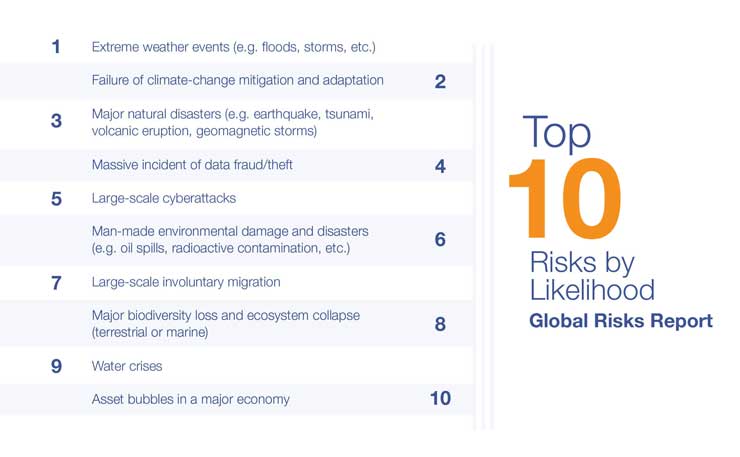 Environmental risks also pose problems for urban infrastructure and its development. With sea levels rising, many cities face hugely expensive solutions to problems that range from clean groundwater extraction to superstorm barriers. Shortfalls of investment in critical infrastructure such as transport can lead to system-wide breakdowns as well as exacerbate associated social, environmental and health-related risks.
John Drzik, President of Global Risk and Digital, Marsh, said: "Persistent underfunding of critical infrastructure worldwide is hampering economic progress, leaving businesses and communities more vulnerable both to cyberattacks and natural catastrophes, and failing to make the most of technological innovation. Allocating resources to infrastructure investment, in part through new incentives for public-private partnerships, is vital for building and strengthening the physical foundations and digital networks that will enable societies to grow and thrive."
At an individual level, declining psychological and emotional well-being is both a cause and consequence within the wider global risks landscape, impacting, for example, social cohesion and political cooperation. The Global Risks Report 2019 focuses explicitly on this human side of global risks, looking in particular at the role played by complex global transformations that are under way: societal, technological and work-related. A common theme is that psychological stress relates to a feeling of lack of control in the face of uncertainty.
This year's report revives the Future Shocks series, which recognizes that the growing complexity and interconnectedness of global systems can lead to feedback loops, threshold effects and cascading disruptions. These "what if" scenarios are food for thought as world leaders assess potential shocks that might rapidly and radically disrupt the world. This year's sudden and dramatic breakdowns include vignettes on the use of weather manipulation to stoke geopolitical tensions, quantum and affective computing, and space debris.
The Global Risks Report 2019 has been developed with the invaluable support throughout the past year of the World Economic Forum's Global Risks Advisory Board. It also benefits from ongoing collaboration with its Strategic Partners Marsh & McLennan Companies and Zurich Insurance Group, and its academic advisers at the Oxford Martin School (University of Oxford), the National University of Singapore and the Wharton Risk Management and Decision Processes Center (University of Pennsylvania).
NATO generals do not believe in good relations with Russia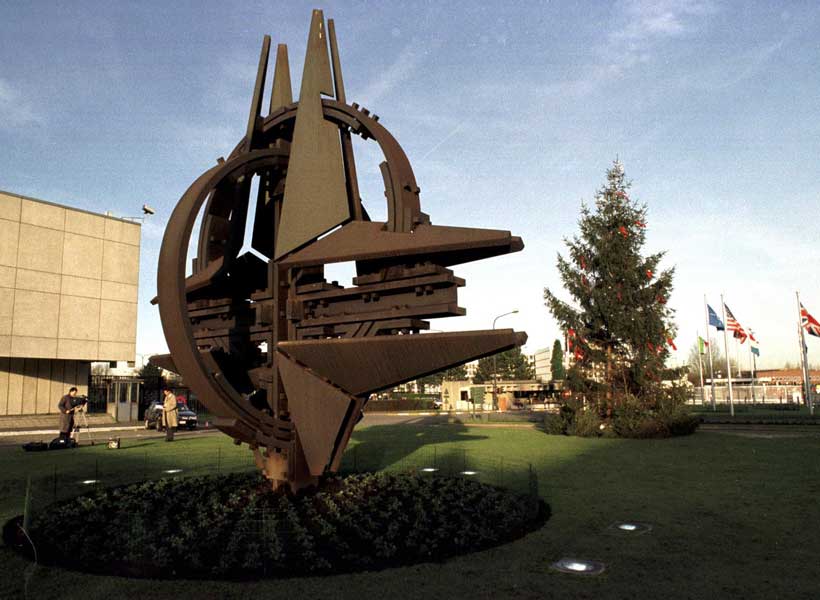 In December NATO allies agreed the civil and military budgets for 2019. At a meeting of the North Atlantic Council allies agreed a civil budget of €250.5 million and a military budget of €1.395 billion for 2019.
NATO Secretary General Jens Stoltenberg welcomed the agreement of the budgets, saying: "The world is changing, and NATO is adapting. Allies are investing in NATO to address the challenges of our time, including cyber and hybrid threats, a more assertive Russia, and instability across the Middle East and North Africa.
Thus, according to the NATO Secretary General, Russia remains one of the main threats the Alliance will face in 2019. The message that NATO is eager to negotiate with Russia is not always proved by the Alliance's actions. The more so NATO high-ranking officials even contradict such message by their statements. It has become obvious that NATO as well as Russia is not always aboveboard.
General Philip Breedlove, former supreme allied commander Europe, and Ambassador Alexander Vershbow, former NATO deputy secretary general made a report "Permanent Deterrence: Enhancements to the US Military Presence in North Central Europe" that assesses the adequacy of current US deployments, with a focus on North Central Europe. A full report will be completed in January 2019. But there is a short summary of the task force's conclusions and recommendations.
All recommendations are made in order to bolster NATO deterrence and political cohesion. The authors say that "military build-up in Russia's Western Military District and Kaliningrad, and its "hybrid" warfare against Western societies have heightened instability in the region, and have made collective defense and deterrence an urgent mission for the United States and NATO. "
They innumerate significant steps taken by the United States and NATO to enhance their force posture and respond to provocative Russian behavior.
The Alliance adopted the Readiness Action Plan, which called for the creation of a Very High Readiness Joint Task Force (VJTF) and expansion of the NATO Response Force (NRF) to increase the Alliance's capacity to reinforce any ally under threat.
At the 2016 Warsaw Summit, the Alliance took the next step in building deterrence by agreeing to deploy four multinational NATO battle groups of about 1,200 troops in each of the Baltic states and Poland.
The NATO Readiness Initiative, the so-called "Four 30s" plan, would designate thirty ground battalions, thirty air squadrons, and thirty major naval combatants to be ready to deploy and engage an adversary within thirty days.
Other steps were taken to bolster the NATO Command Structure and reduce mobility problems through Europe. Among others the main report's recommendation are:
enhance the United States' and NATO's deterrent posture for the broader region, not just for the nation hosting the US deployment, including strengthening readiness and capacity for reinforcement; reinforce NATO cohesion;include increased naval and air deployments in the region, alongside additional ground forces and enablers; promote training and operational readiness of US deployed forces and interoperability with host-nation and other allied forces; ensure maximum operational flexibility to employ US deployed forces to other regions of the Alliance and globally; expand opportunities for allied burden-sharing, including multilateral deployments in the region and beyond; and ensure adequate host-nation support for US deployments. All these steps do not look like a diplomatic compromise or an intention to decrese the tension between NATO and Russia.
In its turn Russia flexes its military muscle. Moscow is to hold 4,000 military exercises in 2019. Russian defense minister said that Russia will increase combat capabilities in response to the U.S. intention to withdraw from the Intermediate-Range Nuclear Forces (INF) treaty.
The two super powers increase their military capabilities and put Europe at risk of war. The only way out is to negotiate, to show goodwill to change the situation, to stop plotting war hiding behind mutual accusations.
SCO: Community of Shared Future
SCO was initially came into being in 1990 between the former USSR and China. First time in 1996, Heads of States and delegates from Russia, China, Kazakhstan, Kirghizstan and Tajikistan sit together in Shanghai to draw upon the mandate, goal and structure of SCO for trust building measures in administrative issues as well as border conflicts. The post-Cold War trends and NATO expansion compel the regional states for the formation of the Shanghai Cooperation organization.
SCO member states holds very strong credentials, having overwhelmingly rich in energy resources ,accommodating more than one-quarter of the world's population, two of its founding members are the United Nation's Security Council permanent members .At that time China and Russia was trying to provide the alternate bloc and to counter the US influence, and the SCO provides a platform for member states, especially China and Russia, to counter contain the western and US design in this region and form a uniform strategic alliance against US hegemony. However, since its reemergence in 2001, the SCO has become a regional deriving force and has been gaining importance in Asia 's strategic and security architecture.
With the new strategic realignment and regional security calculations Russia is more concerned to give SCO a security outlook with an energy-centered orientation, while China accentuates on regional connectivity and economic integration. China interested to highlight regional trade and investment through connectivity and economic linkage, which enable china to play a larger role in the regional and global affairs through BRI, BRICS and SCO platform. Russia desires to fetch the energy potential in the framework of SCO. The SCO is the major regional collaborating platform on the Eurasian continent with China, India and Russia are the three biggest and most populous countries in Eurasia.
The first and foremost feature of unity and binding force among SCO member states common threat perception of U.S influence in Central Asia region. China and Russia intended to promote the Eurasian order as a counter containment policy to U.S. influence. The SCO is best toll and counter weight to NATO intrusion in Eurasian region. In order to keep U.S. influence out of Eurasia, there is a possibility that both China and Russia would consider making certain realignments in their strategic maneuvering to balance their inherent strategic competition.
Meanwhile, the region is facing multifarious challenges. Being the China, Pakistan, Russia, India and Iran pursuing their varied interests in Afghanistan. Moreover, major states of the region have territorial disputes awaiting resolution. The SCO has also exaggerated its focus on Afghanistan. The intensifying emphasis on SCO as a probable multilateral platform for comprehensive cooperation on Afghanistan is a demonstration to the great transformational changes within the regional security milieu over the last decade but SCO has less room for engagements in Afghanistan due to the NATO and US forces. The SCO-Afghanistan Action Plan emphasized on joint military exercises, joint operations in combating and illuminating terrorism, drug trafficking and organized crime; for involving Afghanistan in uplifting its institutional capacity. Moreover, Action Plan clearly points out the security challenges that emanate from the situation inside Afghanistan and threaten the security of the SCO States, on closer examination its scope appears limited and modest. Afghanistan and Iran having SCO observer status and India and Pakistan joined the SCO now the platform began playing a more important role in curbing instability in Afghanistan.
Pakistan placed itself at the crossroads of south, east and central Asia, keeping in view the geo-strategic importance of Pakistan and the development of Gwadar Port, Pakistan can become an energy and trade corridor for SCO countries. On the other side there are lot of prospects for Pakistan in the domain of strategic, economic and political spheres. Strategic imperatives encompassed military to military, counter-terrorism and anti-drug trafficking collaboration; economic dimension included Pakistan 's role as energy and trade corridor; and political dividends included good relations with china, Russia, India and CARs. India and Pakistan considered SCO as the most momentous platform in Eurasian region that might bring peace, prosperity and stability in South Asia. Now with the induction of India and Pakistan SCO expanded with new version by covering central Asia, south Asia and west Asia. SCO expansion with new members will encourage linkage and connectivity between the SCO and BRICS states.
BRI by China is facilitating coordination of development and connectivity mechanism between the SCO members, such as the Eurasian Economic Union, headed by Russia, and Kazakhstan's Bright Road. China's cooperation with Russia and Kazakhstan has set a good example for other SCO members and observer states. The SCO has become a major platform for Eurasian countries to synchronize development strategies and jointly build the Belt and Road connectivity. India is expected to ratify the Belt and Road Initiative after its inclusion in the SCO alongside Pakistan, which will amplify development strategy coordination among countries along the Belt and Road routes. China is eager to host the SCO joint counterterrorism cyber exercise again and to hold a defense security forum. China wants the SCO to address the global and regional issues with collective wisdom and common voice, which will help the organization play a bigger and more constructive role in international affairs.
Since its inception in 2001, the SCO summit had been held in China three times, twice in Shanghai and once in Beijing. Qingdao is the third host city, the coastal city in east China's Shandong Province. The SCO coming summit in June is the first meeting after the expansion of SCO's since its commencement in 2001. SCO is the best opportunity and platform for its new members like India and Pakistan because both have trouble history of long standing disputes and wars. As Pakistan and India now, part of this regional alliance and community of nations having share destiny of development, progress and long-awaited energy projects like TAPI (Turkmenistan, IPI and CASA (Central Asia-South Asia) can be kick started and push forward using the platform of SCO. The induction of new members states will encourage synchronization between the SCO and BRICS member states and this will add more responsibility with increased international impact followed by enlarge geographic and demographic range.