Globalization Cannot Be Stopped – but It Can and Should Be Better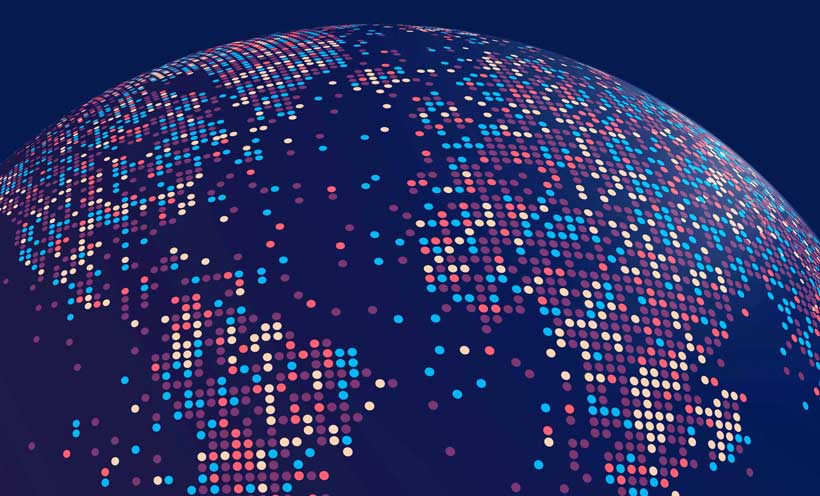 Global GDP has doubled since 1990, but further global integration, while inevitable, must be accompanied by structural reforms that enable greater international cooperation as well as policies that support more inclusive, sustainable societies. This was the finding from the opening plenary of the Annual Meeting of the Global Future Councils which began today in Dubai, United Arab Emirates.
The purpose of the Annual Meeting of the Global Future Councils is to convene the world's best network of experts to identify new ideas and models that can be applied to critical global challenges. In his opening remarks, Børge Brende, President of the World Economic Forum, told participants: "Globalization cannot be stopped, but it can be improved. It should be more inclusive, sustainable and job creating. We need to stop seeing trade as a weapon but instead see it as a strong, positive force for inclusive, poverty-eradicating growth."
"Globalization's future is no longer about physical trade. It is about knowledge, information and technology. Digital trade already accounts for 12% of international trade, and data flows are predicted to increase another fivefold by 2022. The result will inevitably be not less globalization but more, different, globalization," he continued.
His Excellency Mohammad Abdullah Al Gergawi, Minister of Cabinet Affairs and the Future of the United Arab Emirates, in his opening address told participants: "The future belongs to those who can imagine it, shape it and implement it. In today's world, governments cannot create the future singularly; it is important to involve everyone from the private sector to youth, international partners and others in creating policies."
On the power of the emerging technologies of the Fourth Industrial Revolution to bring about a more inclusive and sustainable future, Al Gergawi said: "The collective mind provided by technology is much smarter than the individual mind. The wisdom of the crowd is a common saying; however, this saying is multiplied a thousand times when talking about and using technology."
In a special televised session to mark the beginning of the meeting, Miroslav Lajcak, Minister of Foreign and European Affairs of Slovakia, told participants that any global architecture in the age of the Fourth Industrial Revolution needed to be shaped by greater cooperation between nations. "In my 30 years as a diplomat I see less and less dialogue. Even when leaders speak these days there are more monologues and less willingness to accept that they do not own the truth. What is needed is a platform where leaders can discuss openly and honestly where our planet is heading."
The people power being harnessed for cleaner and cheaper energy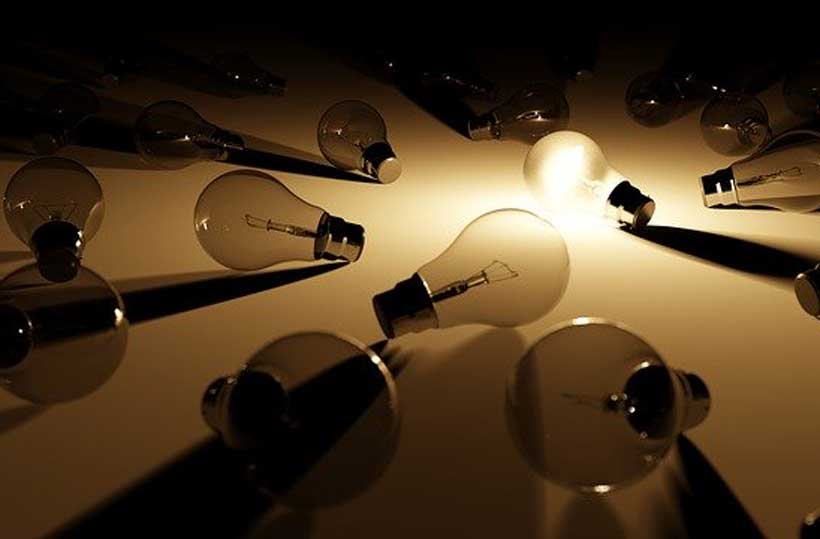 As Europe weans itself off fossil fuels, local energy networks are tapping renewable sources to fill the gap and cut consumer bills.
By ANDREW DUNNE
They might look like ordinary plugs, but hook up a heat pump or electric-vehicle charger using one of the smart widgets and the result could be big environmental gains and household savings.
In the northern Spanish city of Valladolid, Santiago Campos is testing a new technology that promises to change the way he and many others consume energy at home. Campos had a series of smart widgets installed in his house late last year and is now set to reap the benefits with more energy efficiency and lower heating bills.
Big bonuses
'I'm doing this for environmental reasons and also to save money at home, in particular to use my heat pump efficiently,' said the 55-year-old Campos, who works for a local electricity cooperative called Energética Coop. 'I also want to contribute to the development of a new service that I think could have a big impact for our members and for the environment.'
Welcome to the EU-funded REDREAM project. It is seeking to spur the use of cheaper sources of renewable power.
Deploying a data-based technological system that optimises how and when consumers use energy, the initiative is helping Europe wean itself off fossil fuels such as coal and natural gas.
Months of headlines about soaring energy costs have highlighted the importance of Europe's goal to green its energy. Even before Russia's invasion of Ukraine more than a year ago, the EU was preparing higher renewables targets for 2030 as part of the fight against climate change.
Renewables will account for at least 40% of EU energy consumption on average at the end of the decade, up from a previous 2030 goal of 32%, according to new draft European legislation.
Yet this goal poses challenges, not least because of the intermittent nature of renewables such as solar and wind power.
Peaks in energy demand rarely align with peaks in renewables production. Fire up a heat pump at home in the evening and chances are the electricity used will have been generated from fossil fuels.
Affordable and easy
'Current options for consumers to change their energy usage are very limited,' said Dr Álvaro Sánchez Miralles, an energy expert who coordinates REDREAM. The three-year initiative runs through September this year.
The project's big idea is an ''energy ecosystem'' that can reduce peaks in demand by spreading energy usage more evenly throughout the day. The system can control devices remotely and take advantage of conditions when renewables are readily available.
For example, if it's a bright sunny day and solar power is in abundance, the system knows to use the opportunity of cleaner, cheaper energy to charge things like electric vehicles.
All of which means being able to make more use of renewables and doing so in a way that is practical for households, according to Miralles, who is a senior associate professor at the Institute for Research in Technology (IIT) at the Comillas Pontificial University in the Spanish capital Madrid.
An app interface helps consumers better understand usage and an ''energy assistant'' advises on options.
One mode automatically switches on devices when renewables are abundant and cheaper. Another sends an alert about these moments to consumers and leaves it to them to decide whether or not to activate devices.
In Valladolid, Campos says he has let the technology make all the decisions about his heat pump and praised the whole system.
'I set it to automatically control my heat pump,' he said. 'It's been so easy to use and is already having a big effect.'
Campos says it's too early to calculate precise savings.
While only a handful of users in Spain, Croatia and the UK is so far testing the technology, when scaled up in the years to come it could have a significant impact in boosting renewables.
'Our real ambition is to have millions of users so we can bring about these changes en masse,' said Miralles.
Role reversal
Through local partners, REDREAM is also helping consumers to become renewable producers too – a role that has spawned the term ''prosumers''.
This can take different forms – from building a wind turbine in a community to installing solar panels on household roofs. The team sees another opportunity here to increase renewables and drive down energy costs.
In Valladolid, Campos is looking at how the REDREAM technology might enable him to make more direct use of the solar energy he's generating on his roof in powering his own home.
Through the technology, local power generation and household energy consumption can be integrated.
Others too see benefits in greater local renewables production.
Kostas Galanakis is co-ordinator of the Smart-BEEjS project – a consortium of eight universities and research centres across Europe promoting the development of ''positive energy districts'', or PEDs.
The project complements EU plans to establish 100 such energy districts by 2025. It started in 2019 and runs through April this year.
PEDs are communities or neighbourhoods that, through generating their own renewables, produce more energy than they consume.
Virtuous circles
This energy can then be sold back to the grid and, when profits are reinvested, a virtuous circle is created: revenues from renewables are used to accelerate local green transitions and can help poorer households pay their energy bills.
Successful examples exist, but they are typically small-scale. Smart-BEEjS is using them to try to determine what works and what is needed for more PEDs to emerge.
Galanakis points to cases like Aardehuizen in the Netherlands and Denmark's Samsø Island, where consumers are reaping economic and environmental rewards by producing their own energy.
Aardehuizen has just 23 homes. Each is heated with passive solar heat (large windows on the south), solar collectors, wood stoves and heat pumps. While the community is connected to the electricity grid, it is largely self-sufficient thanks to solar panels.
In 1997, Samsø won a government contract to become energy self-sufficient based on 100% renewables. More than a quarter of a century on, the island generates all its own electricity and heat with offshore and onshore wind turbines and solar panels.
While political support and new funding are crucial for PEDs to flourish elsewhere, the evidence that the Smart-BEEjS team produces can feed into future policy decisions, according to Galanakis, who is associate professor of innovation systems and entrepreneurship at Nottingham Trent University in the UK.
In the longer term, he sees a growing appetite and enormous potential for building energy systems from the bottom up so the most vulnerable people in society benefit.
'We're focused on decentralising the energy system to reduce fossil-fuel dependency and to make it socially just so that it doesn't leave vulnerable people behind,' Galanakis said.
Research in this article was funded via the EU's Marie Skłodowska-Curie Actions (MSCA).
The article was originally published in Horizon, the EU Research and Innovation Magazine.
U.S. bank trouble heralds The End of dollar Reserve system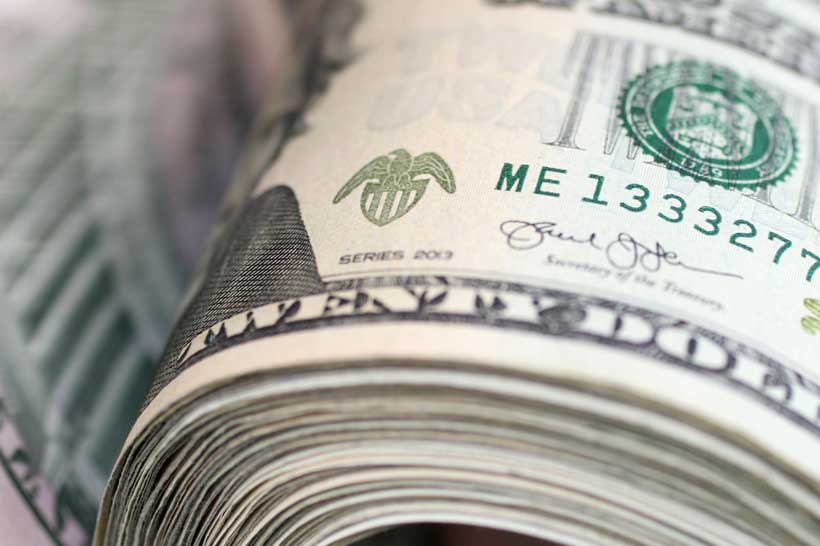 The US banking system is broken, stresses 'The Asia Times'. That doesn't portend more high-profile failures like Credit Suisse. The central banks will keep moribund institutions on life support.
But the era of dollar-based reserves and floating exchange rates that began on August 15, 1971, when the US severed the link between the dollar and gold, is coming to an end. The pain will be transferred from the banks to the real economy, which will starve for credit.
And the geopolitical consequences will be enormous. The seize-up of dollar credit will accelerate the shift to a multipolar reserve system, with advantage to China's yuan as a competitor to the dollar.
Gold, the "barbarous relic" abhorred by John Maynard Keynes, will play a bigger role because the dollar banking system is dysfunctional, and no other currency — surely not the tightly-controlled yuan — can replace it. Now at an all-time record price of US$2,000 an ounce, gold is likely to rise further.
The greatest danger to dollar hegemony and the strategic power that it imparts to Washington is not China's ambition to expand the international role of the yuan.
This crisis is utterly unlike 2008, when banks levered up trillions of dollars of dodgy assets based on "liar's loans" to homeowners. Fifteen years ago, the credit quality of the banking system was rotten and leverage was out of control. Bank credit quality today is the best in a generation. The crisis stems from the now-impossible task of financing America's ever-expanding foreign debt.
America's chronic current account deficits of the past 30 years amount to an exchange of goods for paper: America buys more goods than it sells, and sells assets (stocks, bonds, real estate, and so on) to foreigners to make up the difference.
America now owes a net $18 trillion to foreigners, roughly equal to the cumulative sum of these deficits over 30 years. The trouble is that the foreigners who own US assets receive cash flows in dollars, but need to spend money in their own currencies.
Before 1971, when central banks maintained exchange rates at a fixed level and the United States covered its relatively small current account deficit by transferring gold to foreign central banks at a fixed price of $35 an ounce, none of this was necessary.
The end of the gold link to the dollar and the new regime of floating exchange rates allowed the United States to run massive current account deficits by selling its assets to the world.
In effect, the market worries that buying inflation protection from the US government is like passengers on the Titanic buying shipwreck insurance from the captain. The gold market is too big and diverse to manipulate.
The dollar reserve system will go out not with a bang, but a whimper. The central banks will step in to prevent any dramatic failures. But bank balance sheets will shrink, credit to the real economy will diminish and international lending in particular will evaporate.
Southeast Asia will rely more on its own currencies and the yuan. The dollar frog will boil by slow increments.
It's fortuitous that Western sanctions on Russia during the past year prompted China, Russia, India and the Persian Gulf states to find alternative financing arrangements. These are not a monetary phenomenon, but an expensive, inefficient and cumbersome way to work around the US dollar banking system.
As dollar credit diminishes, though, these alternative arrangements will turn into permanent features of the monetary landscape, and other currencies will continue to gain ground against the dollar, concludes 'The Asia Times'.
Free will trumps determinism in Gulf politics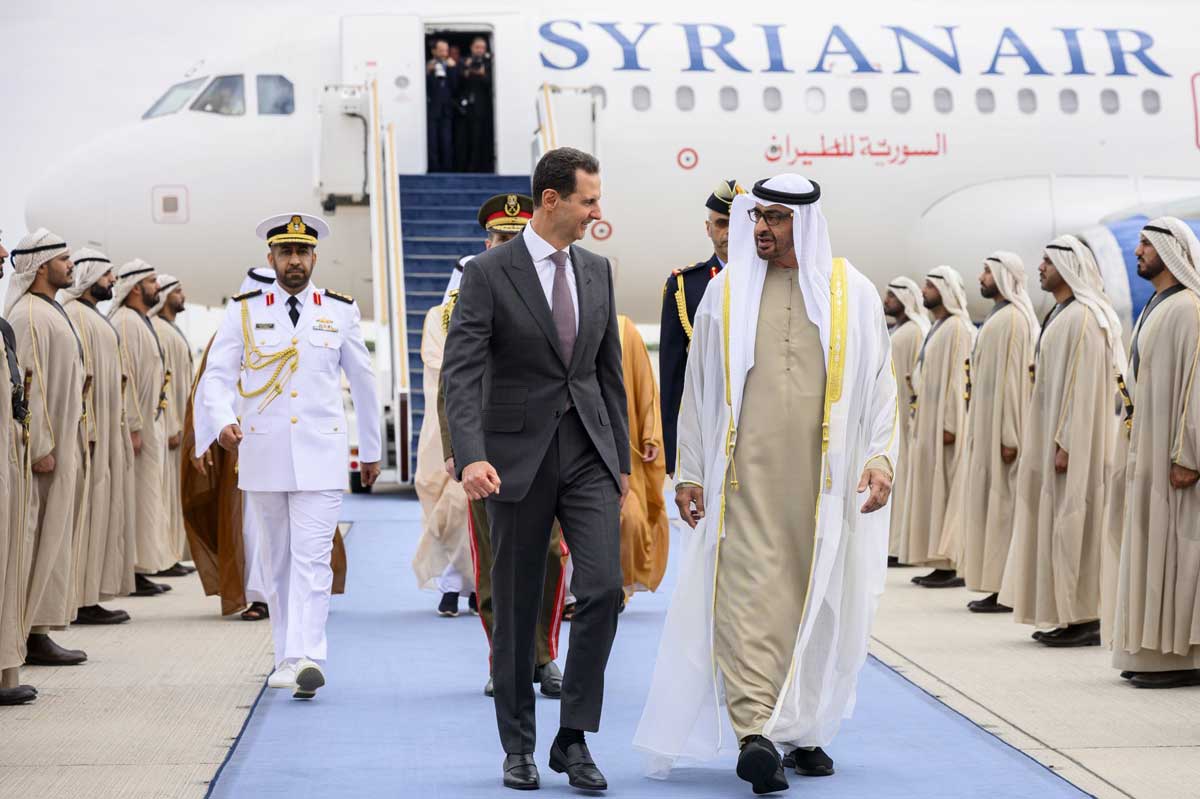 China's mediation to normalise Saudi-Iranian diplomatic ties has been widely welcomed internationally, especially in the West Asian region. A clutch of unhappy states that do not want to see China stealing a march on any front, even if it advances the cause of world peace, mutely watched, notes M.K. Bhadrakumar, Indian Ambassador and prominent international observer.
The US led this pack of dead souls. But the US is also on the horns of a dilemma. Can it afford to be a spoiler?
Saudi Arabia is not only the fountainhead of petrodollar recycling — and, therefore, a pillar of the western banking system — but also America's number one market for arms exports. Europe is facing energy crisis and the stability of the oil market is an overriding concern.
Saudi Arabia has shown remarkable maturity to maintain that its "Look East" policy and the strategic partnership with China do not mean it is dumping the Americans. Saudis are treading softly.
Yet, the fact remains that the Saudi-Iranian deal drives a knife into the heart of the US' West Asian strategy. The deal leaves the US and Israel badly isolated. The Jewish lobby may show its unhappiness during President Biden's bid for another term. China has stolen a march on the US with far-reaching consequences, which signifies a foreign policy disaster for Biden.
Washington has not spoken the last word and may be plotting to push back the peace process from becoming mainstream politics of the West Asian region. The American commentators are visualising that the Saudi-Iranian normalisation will be a long haul and the odds are heavily stacked against it.
The Saudi official said China's role makes it more likely that the terms of the deal will hold. "It (China) is a major stakeholder in the security and stability of the Gulf," he noted. The official also revealed that the talks in Beijing involved "five very extensive" sessions on thorny issues. The most difficult topics were related to Yemen, the media, and China's role, the official said.
Meanwhile, there are positive tidings in the air too — the likelihood of a foreign minister level meeting between Iran and Saudi Arabia in the near future and, more importantly, the reported letter of invitation from King Salman of Saudi Arabia to Iranian President Ebrahim Raeisi to visit Riyadh.
Iranian Foreign Minister Hossein Amirabdollahian remarked on Sunday with reference to the Yemeni crisis that "We [Iran] are working with Saudi Arabia on ensuring the stability of the region. We will not accept any threat against us from neighbouring countries."
To be sure, the regional environment is improving. Signs of an overall easing of tensions have appeared. For the first visit of its kind in over a decade, the Turkish Foreign Minister was in Cairo and the Egyptian FM has been to Turkey and Syria.
Last week, on return from Beijing, Admiral Ali Shamkhani, secretary of Iran's Supreme National Security Council headed for the UAE where President Sheikh Mohammed received him.
Soon after that Syrian President Bashar al-Assad arrived in the UAE on an official visit. "Syria has been absent from its brothers for too long, and the time has come for it to return to them and to its Arab surroundings," Sheikh Mohamed told Assad during their historic meeting at the presidential palace.
Evidently, the regional states are tapping the "feel-good" generated by the Saudi-Iranian understanding. Contrary to the western propaganda of an estrangement lately between Saudi Arabia and the UAE, Sheikh Mohammed is identifying closely with the positive trends in the regional environment.
This is where China's overarching role fostering dialogue and amity becomes decisive. The regional countries regard China as a benign interlocutor and the concerted attempts by the US and its junior partners to run down China make no impact on the regional states.
Fundamentally, both Saudi Arabia and Iran have compulsions to shift the locus of their national strategies to development and economic growth. This has received scant attention. The Western media has deliberately ignored this and instead demonised the Saudi Crown Prince and created a doomsday scenario for Iran's Islamic regime.
That said, the known unknown is the tension building up over Iran's nuclear programme… A Russian-Chinese coordinated effort is needed to forestall the US from raking up the nuclear issue in tandem with Israel and ratchet up tensions, including military tensions, in such a way that a pretext becomes available to destabilise the region and marginalise the Saudi-Iran agreement as the leitmotif of regional politics.
On balance, the regional states are acting on free will, increasingly and eschewing their determinism that was wedded to decisions and actions that were thought to be causally inevitable.
The realisation has dawned now that it is within the capacity of sovereign states to make decisions or perform actions independently of any prior event or state of the universe, stresses M.K. Bhadrakumar.