A European Response to US Withdrawal from the INF Treaty
Ahead of the meeting of President Putin and President Trump in Paris on November 11th 2018, 79 European political, diplomatic and military leadership figures are appealing to both Russia and the US not to take unilateral action that would jeopardise the future of the INF without further efforts, such a move would likely trigger an arms race and damage the global nuclear non-proliferation regime.
The full statement is reproduced below.
ELN statement November 2018
President Trump's declared intention to withdraw the United States from the 1987 US-Russia Intermediate Nuclear Forces Treaty (INF) calls into question not only the fate of this pivotal accord but also the future of nuclear arms control, with potentially grave consequences for European security.
The INF treaty may indeed have been violated. And it may be anachronistic. But it is symbolic of great power cooperation on nuclear risks and it has been a stabilising force in Europe's security over the past three decades.  Europe is the sandpit in which US-Russia confrontation over INF will be played out.  Europe is entitled to a say in what happens next.
US intentions have been poorly communicated in Europe. This leaves America's European Allies supporting Washington's judgment about Russian non-compliance, but not necessarily Washington's response.  Divergent European and American approaches to the INF crisis would be highly damaging.
Even more troubling would be the likely consequences of the Treaty's demise.
The New START Agreement, which limits US and Russian strategic nuclear warheads and delivery vehicles, expires in 2021 and the INF crisis increases the risk that it will not be extended or replaced.  Collapse of INF would spur the development of new nuclear and strategic conventional weapon systems, including INF-class missiles. These systems claim to strengthen deterrence but are more likely to fuel an arms race. The costs to international nuclear stability, European security, and taxpayers in all countries concerned could be high. And unless INF is maintained or replaced, its loss will deepen international cynicism about gradual nuclear disarmament, with consequent damage to the nuclear non-proliferation regime.
Strong voices in the US share these views.
The INF crisis has focused the attention of European decision-makers on arms control. They should now move beyond statements of concern towards action on the following recommendations:
The INF's collapse is still preventable. If the two sides work in good faith on the non-compliance issues instead of just trading allegations, solutions can be found. Non-governmental experts and organisations, including the ELN, have developed proposals that address all the issues raised by each side, including the new Russian cruise missile and the configuration of US missile defence installations in Europe. We urge Washington and Moscow to use the coming months to explore these proposals seriously and halt the INF's breakdown. Neither side should unilaterally withdraw without further effort.
Moscow – which has always protested that it has not deployed non-compliant missiles – should pledge that it will not deploy such missiles against Europe, provided that NATO and the United States do not deploy them. We welcome NATO Secretary General Stoltenberg's recent statement that any such NATO deployment is improbable.
European governments, especially members of NATO, should make clear that if Russia can verifiably demonstrate that it is INF-compliant, they will support the transparent verification of NATO's land-based ballistic missile defence installations by Russia.
As Washington is genuinely concerned about Chinese intermediate range missiles remaining outside any arms control mechanism, it should construct a joint US-Russian approach towards Beijing and should be able to count on support from European and Asian partners. These efforts might be unsuccessful but would demonstrate a continuing US commitment to nuclear arms control.
Europeans should urge the US and Russia to immediately resume talks on strategic stability.  To create some measure of stability and mutual confidence, the two sides should agree the extension of the New START Treaty as a priority. At the 11 November 2018 Trump-Putin meeting, the leaders should also agree a statement of reassurance to the international community that nuclear war cannot be won and should never be fought.
While Ukraine will remain the primary joint agenda item in the NATO-Russia Council, Europeans should advance proposals for wider, more up-to-date arms control designed to increase decision time and predictability for both NATO and Russian leaders.
As part of a broader response, Europeans should press the case for the security benefits of restraint and collaborative arms control, vigorously countering the pernicious belief that arms control could be ineffective, or even detrimental, to national security.
If implemented, these steps would prevent the INF crisis further worsening the West-Russia confrontation. It could turn a crisis into an opportunity for fresh, innovative arms control that is fit for the 21st century.
Signatories
Austria
Wolfgang Petritsch, Former EU Special Envoy for Kosovo & Former High Representative for Bosnia and Herzegovina
Bulgaria
Solomon Passy, President Atlantic Club Bulgaria; Former Chairman of the UN Security Council
Professor Todor Tagarev, Former Defence Minister; Former Director of the Defence Institute
Croatia
Budimir Loncar, Former Minister of Foreign Affairs of former Yugoslavia; Former Special Representative of the UN Secretary-General to the Non-Aligned Movement
Professor Ivo Slaus, Honorary President, World Academy of Art and Science
Czech Republic
Jan Kavan, Former Deputy Prime Minister, Foreign Minister and former President of the UN General Assembly
Denmark
Uffe Ellemann-Jensen, Former Minister for Foreign Affairs
Mogens Lykketoft, Former Foreign Minister; Former President of the UN General Assembly
Finland
Dr Tarja Cronberg, Member of the European Parliament, Chair of the European Parliament's delegation for relations with Iran
Elisabeth Rehn, Former Minister of Defence
Admiral Juhani Kaskeala, Former Chief of Defence
Professor Raimo Väyrynen, Former President of the Academy of Finland; Former Director of the Finnish Institute of International Affairs
France
General (Ret.) Bernard Norlain, Former General Officer, Air Defence Commander and Air Combat Commander of the French Air Force
Paul Quilès, Former Minister of Defence
Georgia
Ambassador Tedo Japaridze, Former Foreign Policy Adviser to the Prime Minister; Former Minister of Foreign Affairs; Vice-Chairman, International Relations, Anakila Development Consortium
Germany
Angela Kane, Former UN High Representative for Disarmament Affairs & Under-Secretary-General
Volker Rühe, Former Defence Minister
Rudolf Scharping, Former Defence Minister
Karsten Voigt, Former German-American coordinator in the Federal Foreign Office, Former President of the NATO Parliamentary Assembly
Brigadier General (ret.) Dr Klaus Wittmann, Former Bundeswehr General
Hungary
János Martonyi, Former Foreign Affairs Minister
Italy
Giancarlo Aragona, Former Secretary General of the Organisation for Security and Cooperation in Europe (OSCE)
Hon. Margherita Boniver, Former Deputy Minister of Foreign Affairs
Professor Francesco Calogero, Former Secretary-General of Pugwash Conferences on Science and World Affairs
General (rt.) Vincenzo Camporini, Former Chief of the Joint Defence Staff, Former Chief of Staff of the Air Force
Giorgio La Malfa, Former Minister for European Affairs
Admiral Giampaolo di Paolo, Former Minister of Defence; Former Chairman of NATO Military Committee
Arturo Parisi, Former Defence Minister
Professor Carlo Schaerf, Co-founder, International School on Disarmament and Research on Conflicts (ISODARCO).
Stefano Silvestri, Former Under Secretary of State for Defence, Former President of the Italian International Affairs Institute
Ambassador Stefano Stefanini, Former Permanent Representative to NATO, Former Diplomatic Advisor to the President of Italy
Carlo Trezza, Former Ambassador for Disarmament and Non-Proliferation, Former Chairman of the Missile Technology Control Regime
Netherlands
Laurens Jan Brinkhorst, Former Deputy Prime Minister, Former Minister of Economic Affairs
Bert Koenders, Former Foreign Minister
Marietje Schaake, Member of the European Parliament
Klaas de Vries, Former Minister for Interior Affairs and Kingdom Relations
Norway
Gro Harlem Brundtland, Former Prime Minister of Norway, Former Director-General of the World Health Organisation (WHO)
Espen Barth Eide, Former Foreign Minister, Former Minister of Defence
Poland
Janusz Onyszkiewicz, Former Defence Minister and Chair, Executive Council, Euro-Atlantic Association
Portugal
Ricardo Baptista Leite MP, MD, Member of Parliament
Russia
Ambassador Anatoly Adamishin, Former Deputy Foreign Minister and Ambassador to the UK
Dr Alexey Arbatov, Former Deputy Chairman of the Duma Defence Committee; Head of the Center for International Security, Institute of World Economy and International Relations
General Vladimir Dvorkin, Lead scientist at the Center of the International Safety of the Institute of Economic and International Relations, Russian Academy of Sciences
Ambassador Boris Pankin, Former Foreign Minister of the former USSR
Dr Dmitry Polikanov, Chairman of the Trialogue Club and member of the Expert Council of the Russian Government
Igor Yurgens, Chairman of the Management Board of the Institute for Contemporary Development
Serbia
Goran Svilanović, Secretary-General, Regional Cooperation Council
Sweden
Dr Hans Blix, Former Foreign Minister and former IAEA Director General
Ingvar Carlsson, Former Prime Minister
Rolf Ekeus, Former Ambassador to the United States, former High Commissioner on national minorities in Europe
Gunnar Hökmark, MEP
Henrik Salander, Former Ambassador to the Conference on Disarmament, Secretary-General of the Weapons of Mass Destruction Commission
Turkey
Professor Mustafa Aydin, President, International Relations Council of Turkey
Hikmet Çetin, Former Foreign Minister
Ambassador Ünal Çeviköz, Former Ambassador to the United Kingdom
Vahit Erdem, Former Head of the Turkish Delegation to the NATO Parliamentary Assembly
Osman Faruk Loğoğlu, Former Turkish Ambassador to the United States and former Undersecretary of the Ministry of Foreign Affairs
Özdem Sanberk, Former Ambassador to the United Kingdom; Former Under Secretary to the Ministry of Foreign Affairs
United Kingdom
Rt. Hon Margaret Beckett, Former Foreign Secretary
Sir Tony Brenton, Former UK Ambassador to Russia
Lord Des Browne, Former Minister of Defence; Member of the House of Lords
Lord Menzies Campbell of Pittenweem, Former Leader of the Liberal Democrats
Rt. Hon. Charles Clarke, Former Home Secretary
Stephen Gethins, MP
Lord David Hannay of Chiswick, Former Ambassador of the UK to the EEC, Former Ambassador of the UK to the UN
Sir Nick Harvey, former Member of Parliament and former Minister of State for the Armed Forces
Rt. Hon. Lord John Kerr of Kinochard, Former British Ambassador to the United States and the EU
Rt. Hon. Lord Tom King of Bridgwater, Former Defence Secretary
Gen. Sir John McColl, Former Deputy Supreme Allied Commander Europe (Deputy SACEUR)
Gen. Lord David Ramsbotham, Retired General Army, Former Adjutant General; Former ADC General to HM the Queen
Lord David Richards of Herstmonceux, Former Chief of the Defence Staff
Rt. Hon. Sir Malcolm Rifkind, Former Foreign Secretary, Former Defence Secretary
Rt. Hon. Sir John Stanley, Former Chairman of the Committees on Arms Export Controls; Former Minister for the Armed Forces
Baroness Elizabeth Symnons of Vernham Dean, Former Foreign and Commonwealth Office and Ministry of Defence Minister
Sir Adam Thomson, Former UK Perm Rep to NATO; Director, European Leadership Network
Lord David Triesman, Former Foreign Office Minister and Chairman of the Football Association
Lord William Wallace of Saltaire, Member of the House of Lords
Rt. Hon the Admiral Lord Alan West of Spithead, First Sea Lord and Commander in Chief of the Royal Navy
Rt. Hon. Baroness Shirley Williams, Former Leader of the Liberal Democrats in the House of Lords, Former Adviser on Nuclear Proliferation to the Prime Minister
Any signs of a chill between France and Germany?
The past few months have seen many signs of growing friction and divisions between the two European superpowers, Germany and France. Before the February vote on changes to the EU Third Energy Package, meant to expand the European Commission's power to regulate Europe's electricity and natural gas market, France opposed, until the very last moment, Germany's position on the issue. In April, Paris and Berlin failed to agree on how much more time Britain should be given to decide on its withdrawal from the EU. During the recent presidential elections in Ukraine, France and Germany supported various candidates. Moreover, they are equally divided on who will be the new head of the European Commission. What is happening in relations between members of the "European tandem"?
During the latter half of 2018, it looked as if relations between the EU's two powerhouses were reaching a new strategic level. In a joint statement made in Meseberg in June, Berlin and Paris outlined their shared vision of the European Union's future development. In late August, French President Emmanuel Macron and German Foreign Minister Heiko Maas simultaneously spoke out about a new role for Europe to make it "sovereign and strong." During their informal meeting in Marseille in September, Emmanuel Macron and Angela Merkel agreed on a coordinated response to the main challenges facing Europe and on concerted work on shaping the "agenda for Europe."
In November, the two leaders spoke in favor of creating a "European army," "real Pan-European armed forces" capable of defending Europe. And in January of this year, they inked a broader cooperation accord in Aachen, which commentators described as a "new big step" in bringing the two countries closer together. The Treaty of Aachen covers new areas of political cooperation, including common projects and commitments in the fields of defense and international relations.
Just a month later, however, the Franco-German rapprochement hit a snag over two strategic projects worth billions of euros, namely the Nord Stream 2 gas pipeline and trade relations with the United States. Here the interests of Paris and Berlin differ the most. Underscoring the seriousness of the rift, Emmanuel Macron canceled a planned trip to a security conference in Munich in what many commentators described as a "demonstrative" move. As for the issue of completing the construction of the Nord Stream 2 gas pipeline, the compromise reached by France and Germany and approved by the European Parliament, imposed on Berlin "a formula that the German government wanted to avoid."
Regarding the issue of trade relations with the United States, it wasn't until mid-April that Brussels collectively managed to prevail over France, which had been blocking the start of pertinent negotiations with Washington. Any delay may cost the German automakers multi-billion dollar fines from the United States. If the French succeed in delaying the start of negotiations, Germany, which is already experiencing a sharp slowdown in economic growth, may end up the loser again.
France's sudden move left the German media guessing whether Macron's actions were dictated by his displeasure about Berlin's "slow response" to his initiatives, or by Donald Trump's threat to sanction companies involved in the construction of the Nord Stream 2 pipeline, including the French concern Engie. Or maybe Macron had resorted to this "show of force" in a bid to strengthen his hand amid the conflict with the "yellow jackets" and growing tensions with Italy?
Indeed, the statement made in Meseberg and the treaty signed in Aachen could have proved too much of a compromise for Macron, if not a serious blow to his ambitions. According to critics, "the Treaty of Aachen dodges the most sensitive topics characteristic of modern Europe." Including migration and political unification of Europe – something Macron is so eager to accomplish. The treaty makes no mention of a common EU tax and financial policy, while the issue of creating a single economic space is spelled out declaratively at best. Angela Merkel essentially emasculated virtually all of Macron's initiatives pertaining to the financial and economic reform of the EU and the Eurozone. Emmanuel Macron has been out to become one of the EU's leaders, or even its sole leader, ever since he became president in 2017. All the more so following Britain's exit from the bloc and amid the ebbing political authority and the planned resignation by 2021 of German Chancellor Angela Merkel, once the informal leader of a united Europe.
The current political situation in France is also calling for more decisive actions by President Macron. To ensure at least a relative success in the upcoming European elections, he needs to enlist the support not only of the traditional left-and right-centrists, but possibly of some representatives of the new European right too. Whether or not Angela Merkel stands down in 2021, or after the elections to the European Parliament (as has been rumored since April), Emmanuel Macron essentially remains the only top-level proponent of greater European integration. (Unless Merkel ultimately moves to the head of the European Commission, of course). With Macron eyeing a second presidential term in 2022, the advancement of the modernization model for France depends directly on the success of the European project. And here any significant changes in the European Union "mainly depend on the position of France's privileged partner – Germany."
All this means that Macron needs a breakthrough now that Berlin is going through a "complicated power transit" with Merkel having resigned as the head of the CDU and preparing to hand her post as Federal Chancellor over to a successor. Therefore, she is now taking her time and, according to her successor as CDU leader, Annegret Kramp-Karrenbauer, is holding out for a new vector in the development of the European project as "the common denominator of the distribution of political forces after the elections." Does this mean that Berlin's is staking on the success of its candidate in the ongoing struggle for the next president of the European Commission? For the first time ever, the CDU and the CSU have managed to nominate a common candidate who has "good chances" of heading the EU's executive body.
Meanwhile, Berlin is facing an intractable dilemma. Since 1949, "avoiding by all means situations necessitating a hard choice between France and the United States has been a key principle of German foreign policy." This approach "survived all governments and coalitions, and was maintained after the reunification of Germany." Under the present circumstances, however, remaining firmly committed to the transatlantic relationship threatens to further destabilize the European integration project, which is now seen as being key to Germany's future. Simultaneously, a course aimed at minimizing damage from the policy of external powers that threatens the fundamental German interests might necessitate radical and ambitious geopolitical maneuvers that would almost inevitably revive the Europeans' and Americans' historical fears of "German instincts."
US and British analysts already worry that "the
[geopolitical]
shackles that are voluntarily accepted [by Germany] can be thrown off." They also wonder how long it will take before new generations of Germans want to restore their country' full state sovereignty.
In Germany itself, promotion of such slogans have already given the Alternative for Germany party (AfD) the third largest fraction in the Bundestag. A major paradox of the current European and German policy is that Berlin's activity or passivity is equally detrimental to the Pan-European project and could eventually lead to the EU's fragmentation and even disintegration.
However, the Franco-German "tandem" is already being dogged with contradictions and compromises, which are highly unpopular among many in the German establishment. The cautious response by many EU members to the latest joint geopolitical initiatives of Berlin and Paris, gave Germany more reasons to fear that Macron's global ambitions could exacerbate the differences that already exist in the EU. Many in Germany have long suspected Macron of wishing to make the EU instrumental in his foreign policy aspirations.
Some experts still believe that at the end of the day the current chill between Germany and France may turn out to be just a sign of the traditional "propensity for taking independent political decisions." The sides are sizing each other up to see "who will be setting the rules of the roadmap in the future." Also, Paris's tougher stance towards Berlin may be a tactical ploy, a pre-election maneuver to "hijack" part of the agenda from the "national populists" of Central, Eastern and Southern Europe where many people are not happy about the German "diktat."
Emmanuel Macron has proved once and again his ability to ride the wave of public discontent with certain issues. His Plan for Europe, published in early March, carefully avoids any mention of France' and Germany's leading role in advancing EU reforms.
On the other hand, the foreign policy of the leading European powers has a long history, and long-term geopolitical considerations continue to play a significant role. Germany, for one, has traditionally been looking for a counterweight to the Anglo-Saxons, while France – to German dominance in Europe. As a result, the search by Paris and Berlin for common points of political contact is now turning into intense efforts to find the "lowest common denominator." The overall impression is that we will only be able to see a greater deal of certainty in relations between the two countries after the results of elections to the European Parliament have been summed up. The distribution of roles both within the "European tandem" and in the EU as a whole depends on which political forces – pro-Macron or pro-Merkel, the Europeans will vote for.
First published in our partner International Affairs
Sino-Italian Partnership and European Concern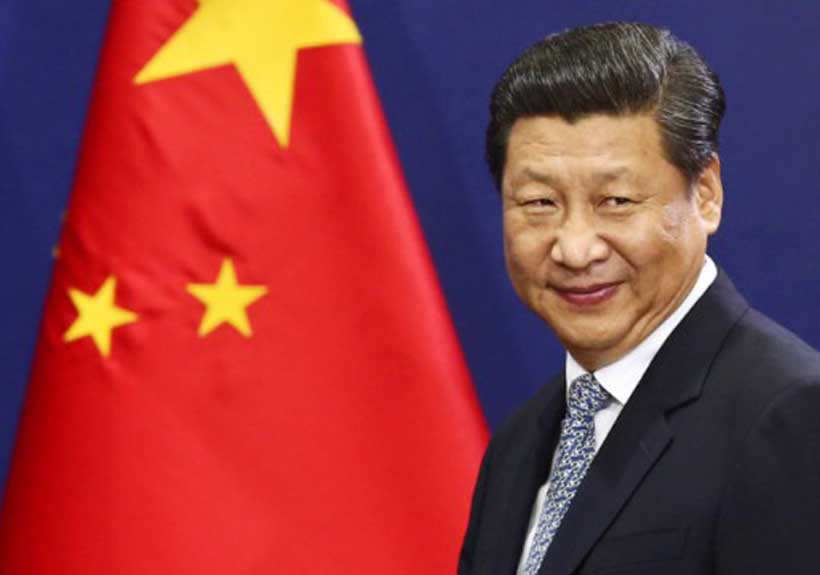 A crucial moment in modern European history is that the European doors opened to Chinese President Xi Jinping in Italy during a reception that is like receiving kings and leaders. Once again China is moving west despite all the American warnings from the Chinese dragon coming from the East, and this time it was Italy's accession to the One Belt One Road initiative.
The Chinese president said that his country's relationship with Italy is excellent and that the Sino-Italian common interests are the basis for a fruitful future. The Italian prime minister said that Italy is a key partner in the Belt and Road initiative and that trade between Italy and China should increase. But all this positive atmosphere is met with dissatisfaction and fear by the United States and some Italians, which is totally opposed to dealing with China because it considers it a threat to its national security and therefore to the national security of Italy.
In order to prevent espionage or transfer of experience by the Chinese, it was agreed to establish an oversight authority. In an expression of US rejection of the agreement, White House official Garrett Marquis wrote last week on Twitter that Rome "does not need" to join the "New Silk Road". In an effort to ease US concerns, Luigi Di Maio said before taking part in an Italian-Chinese economic forum in Rome that the relationship will not go beyond trade, as we remain allies of the United States, and remain in NATO and the European Union.
The Italian economy, which is in a recession, is pushing the Italian government to form an alliance with China. Many European policy experts consider Italy to be a Trojan horse for China in the European region, which will have political implications for the future of the EU and the future of the Italian-American relationship; especially as the Chinese giant Huawei is expected to participate in the launch of the technology "G5" mobile phones in Italy.
China's opening up is not limited to Italy, but to Europe as a whole. In the last visit by the Chinese president to Europe, he moved from Italy to Monaco and Paris and met President Emmanuel Macron, who is trying to open up to Beijing. German Chancellor Angela Merkel has opposed the Sino-Italian rapprochement with signing the agreement to join the Belt and Road Initiative, so that Italy will be the first G7 country to join the initiative.
Beijing is interested in investing in Italian ports, including the port of Trieste on the Adriatic, to boost its exports to Europe. Italy seeks to balance trade with China. According to official data, trade between the two countries grew by 9.2% compared to 2016, reaching 42 billion euros. Italy managed to cut its trade deficit with China by 1.37 billion euros, increasing exports to Beijing by 22.2%, while imports rose to 28.4 billion euros, an increase of 4% compared to 2016.
But the most important issue remains the weak Italian economy, which will survive under Chinese debt, and the Sri Lankan experience proves that China is dealing with countries with economic interests. So, will the European gateway withstand the Chinese economic giant, or will it be a Chinese economic and political region in the future?
Summit in Berlin: Pressure on Serbs
On April 29 Summit of the Western Balkans leaders was organized under the initiative of German Chancellor Angela Merkel and French President Emmanuel Macron. In advance, it was known that the whole meeting was organized only and exclusively because of the Kosovo issue. Summit was opened by German Chancellor Merkel and French President Macron who pointed out that Western Balkans remains EU priority, adding that this is only an informal discussion, and no final solutions for Kosovo should be expected. The official meeting was followed by a working dinner, that finished late in the evening.
A letter summarizing the pledges of the meeting with a special focus on Serbia – Kosovo dialogue and economic integration of the region, was signed as the event concluded. After the meeting was concluded, President of Serbia Aleksandar Vucic stated that the talks had been difficult, but nevertheless thanked Angela Merkel and Emmanuel Macron for their contribution. According to him, it shows their commitment for the Western Balkans, which is important for maintaining peace in Europe. He added that everybody urged Kosovo`s leaders to revoke the tariffs introduced for Serbian goods .
President of self-proclaimed Kosovo Hashim Thaci also found last night talks difficult, adding that the Summit finished without any tangible results. Frozen conflict between Belgrade and Pristina has to be overcome, Summit's participants jointly concluded, said Thaci to the journalists in Berlin. Thaci stated that, even though there will be no border exchange, he will advocate that Preshevo Valley becomes part of Kosovo. Kosovo's President expressed dissatisfaction because for Kosovo has not been abolished visas, and reminded that Kosovo fulfilled all the requirements for visa liberalization.
Prime Minister of self-proclaimed Kosovo Ramush Haradinaj pointed out that the recognition by Serbia is the first step towards the progress, but not the final one. Haradinaj stressed that it is unacceptable to change the borders, because if the borders change, it would lead to new ethnic divisions and maybe violence.
It is particularly interesting to point out that on the summit in Berlin, Bosnia and Herzegovina was represented by the Chairman of the Council of Ministers of Bosnia and Herzegovina Denis Zvizdic, and if Denis Zvizdic has no legitimacy. Namely, Denis Zvizdic is currently in a technical mandate until the new Government of Bosnia and Herzegovina is elected, while Milorad Dodik, chairman of Bosnia's tripartite Presidency, is the only legal representative of Bosnia and Herzegovina. However, since Milorad Dodik is a Serb and publicly declares that Kosovo is a southern Serbian province, Denis Zvizdic was called. And Zvizdic, on summit, pointed out that every country in the Balkans has internationally recognized borders and that the basic EU principal is not to change the existing ones. This statement primarily refers to Republika Srpska, which accounts for 49% of Bosnia and Herzegovina and wants to be independent. But Denis Zvizdic, like all other Bosniak politicians, supports an independent Kosovo.
Prime Minister of Croatia Andrej Plenkovic said that the key messages were directed at the attempt to unblock Belgrade – Pristina Dialogue. Together with his Slovenian colleague Marijan Sarec, Plenkovic was the only other leader of an EU country present at the meeting, apart from Merkel and Macron.
Prespa Agreement was once again pointed out as a model for successful resolution of bilateral disputes. Prime Minister of North Macedonia Zoran Zaev emphasized the importance of normalizing the relations between Kosovo and Serbia, and urged the EU to recognize the progress achieved by his country by opening accession negotiations in June.
Concluding Thoughts
The main objective of the summit in Berlin was to send a clear message that the demarcation between Serbia and Kosovo will not be allowed, and to exert additional pressure on the Serbs. At this summit, Germany and France also clearly stated that it was completely unacceptable for them to change the boundaries along ethnic lines. Also, the European Union makes it clear that they want to resolve the Kosovo issue.
However, the fact that there are no representatives of the United States in the negotiations does not reflect the real situation. Kosovo Prime Minister Ramush Haradinaj has recently publicly stated that Kosovo has no foreign policy, but that the foreign policy of Kosovo is lead by the United States. The only reason why the United States is not officially present in the negotiations is that it could be a reason for Russia to engage in negotiations.
And the change in the format of negotiations and the entry of Russia into the new format of negotiations would be the strategic interest of Serbia. Unfortunately, the current Serbian government does not open that question. Exactly opposite, President of Serbia Aleksandar Vucic led secret negotiations with Hashim Thaci and Federica Mogherini, illegally arranging demarcation between Serbia and self-proclaimed Kosovo. Aleksandar Vucic, together with Serbian Foreign Minister Ivica Dacic, has already done a great deal of damage to Serbian interests in Kosovo. Signing the Brussels Agreement, Vucic and Dacic agreed to the abolition of Serbian institutions in Kosovo. So now there are border crossings between Serbia and Kosovo, in northern Kosovo which is predominantly inhabited by Serbs now is established Kosovo Police. And Serbian judges now take an oath to President of self-proclaimed Kosovo Hashim Thaci, who is considered a terrorist in Serbia.
Serbian authorities strongly lobby in Russia that official Moskow accept the plan of demarcation between Serbia and Kosovo. Recently, Serbian Foreign Minister Ivica Dacic was in Moscow, while the Serbian President recently met in Beijing with the President of Russia. However, Russian President Vladimir Putin and Foreign Minister Sergey Lavrov have repeatedly made clear that Russia supports any agreement between Serbia and Kosovo, which is within the framework of the UN Resolution 1244. That is a very smart position of Russia, supported by an absolute majority of Serbian citizens.
Because if the plan of current Serbian authorities was accepted, that would result in an independent Kosovo, against which is the absolute majority of Serbian citizens. An independent Kosovo would soon be united with Albania, which is a member of the NATO alliance, and Kosovo would automatically become a NATO territory. All this would result in Serbia's accelerated path to NATO and EU, as well as the introduction of sanctions against Russia.
First published in our partner International Affairs