The Outcome of Imran Khan's visit to China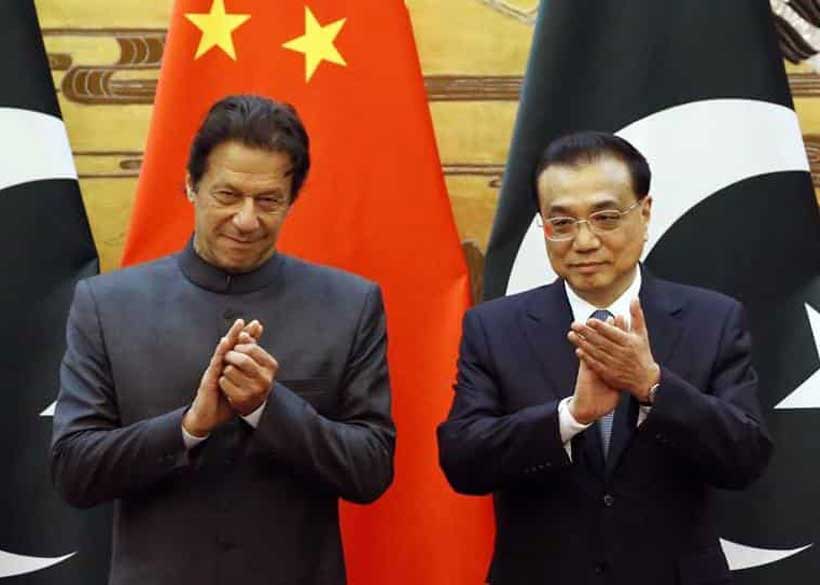 The immediate outcome of Prime Minister Imran Khan's visit to China from 2nd-5th November 2018 may be termed as a "Successful Visit". It is worth mentioning here that there was a lot of negative propaganda in the Pakistani and western media against Imran Khan, his political party PTI, CPEC & BRI. There existed a perception that Imran Khan was opposing President Xi Jinping's visit to Pakistan in 2014, which eventually got delayed till 2015. There were speculations that Imran Government may not honor the CPEC agreements or re-negotiate them. There was a massive propaganda regarding CPEC being a "Debt Trap". The Chinese mega initiative "BRI" was also under criticism.
Fortunately, all houses propagating negativism were disappointed when Imran Khan was greeted with open arms by the Chinese top leadership and was offered the highest protocols.  Prime Minister Imran Khan met President Xi Jinping, Vice President Wang Qishan, Premier Li Keqiang, Chairman Standing Committee NPC, Li Zhanshu, Senior Ministers, State Councilors, Senior Officials from Government and Corporate Sector.  He delivered a lecture in the Party Central School, a nursery for training and producing officers and leaders for the Government of China.  In addition to that almost 15 MoUs/Agreements were signed in various fields of cooperation between two nations.
PM Imran Khan has also attended the first ever held "China International Import Expo" (CIIE), as a guest of honor and delivered a keynote speech. He visited Pakistan-Pavilion along with President Xi and introduced him the Pakistani products on display. It is expected, immediately Pakistan can increase its exports to China by 1 billion US Dollars. This trend will grow in the following years and keep on increasing Pakistani exports to China year by year.
It was rated a very successful visit among diplomatic circles. It has provided an opportunity to understand each other and have face-to-face contact between the two leaderships. It has helped to cement the traditional ties between two brotherly neighbors. Regional emerging politics were discussed and a complete harmony was achieved on all outstanding issues. The visit has helped a great manner to understand BRI and CPEC. Comprehensive consensus was developed on the future unfolding of CPEC and the Social sector was also included in the CPEC projects.
PM Imran Khan has got a chance to learn more on Chinese experience to fight against Poverty and Corruption. This experience will be helpful for him to fight against Poverty and Corruption in Pakistan too.  Imran Khan has promised with the nations during his election campaign that he will fight against the curse of corruption and poverty, if the people of Pakistan elect him as Prime Minister of Pakistan. It is time for him to fulfill his promise with the nation.
In the media, there were speculations on economic cooperation, as Pakistan is passing through the worst economic crisis with a burden of 95 Billion US Dollars debt.  I think the negative and pessimistic minds fail to understand the nature of relations between China and Pakistan. We are "Iron Brothers" and stand with each other on all difficult moments in past and will stand firmly with each other in the future too, both understand each other's needs precisely. But it is not Chinese character to publicize a lot. Chinese wisdom lies in more work and less talk. We are very much satisfied with our cooperation with China on the Economic front too.
It is standard practice that after the high-level visits, it needs a lot of follow-up and mutual visits of all levels down the stream. A lot of work has to be done in the coming days. The respective ministries and departments will meet and discuss the specifics of all issues and formalize the decisions or guidelines agreed by the leadership of the two nations.
There is always a space for improvement in all visits and one must always keep on learning from previous experiences. Perfection is something which does not exist in this world. We hope, for the next such high-level visits, we need to do more homework, more preparation and have a better composition of delegation to make such visits more fruitful. As long as we understand China, understanding CPEC & BRI, and willing to take-off economically, China is always willing to assist Pakistan. It is important to mention here that, it is Pakistan, who has to work hard and stand on its own feet. China may teach us how to fish, not to eat fish only. Pakistan is a nation of 220 million and possesses all the potential to develop. China may be catalyst to speed us this process but ultimately it's Pakistan which has to work-hard.
When Politics turns Personal; The Toxic Allegations & Accusations become a Norm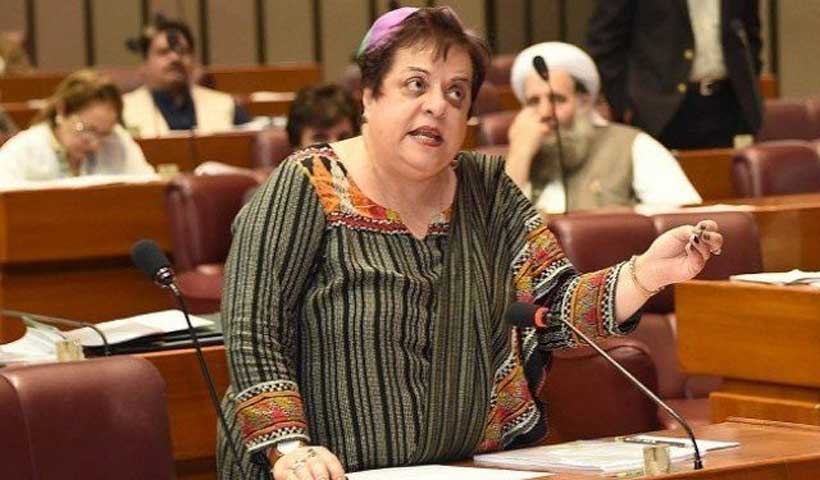 There is something happening beneath this political turmoil which is NOT looking good!!
Whenever Political landscape turns into a Personal battleground, defeats become unacceptable. These past few days are a perfect case study to see that how Political elite in Pakistan has done whatever it took it to stay in power. In this power grab scenario, there could be numerous losses including the integrity of institutions. We have unfortunately entered into a very dangerous phase, where some political stakeholders have put all stakes at risk, where they have stretched their limits beyond a constitutional limit, all to gather mass support, all to stay in power and avoid defeat. Is it a threat of losing power? Is it a double game? Is it a practical hybrid war we are fighting? Whatever it is, it doesn't seem to be good. All is at stake, all is at risk and all is toxic.
As if the political temperature was not noxious enough, Shireen Mazari Saga took place. Once again, accusations, allegations and assumptions started pouring in against the state institutions. Soon after her arrest, her daughter, a lawyer herself Imaan Zainab Mazari alleged that her mother was beaten by male police officers during the arrest. But few minutes later, a video clip surfaced that showed clearly that her mother was arrested by Female Police officers in broad daylight and as per the law. Lie number 1 of the daughter stood exposed. Within moments, without any cogent evidence the lady, known for many controversies in the past targeted state institution for such an act, although the anti-corruption already had taken responsibility of her arrest.
Abuse of power can never be tolerated, regardless of who it targets or from where it emanates. This mantra is true and everyone has an equal belief on it but let's take a deep dive to see that how politics turned dirty in this case, how blame game took place and how this entire episode was used as a tool to churn propaganda against Army leadership and Armed Forces.
1. The anti-corruption police had arrested Shireen Mazari and she herself accepted that Prime Minister and Interior minister were responsible for my arrest. But the mother daughter nexus brazenly started blaming institutions without any solid evidence. Shouldn't there be an inquiry on this too?
2. PTI was always of the opinion that why courts were opened mid night to send IK packing while he wasn't listening to anyone however when same court gave a verdict in favor of PTI ex minister, late night, it was celebrated and much appreciated by Shireen Mazari & IK who have been spearheading anti judicial tirade until recently. Isn't it blatant hypocrisy? Judicial inquiry has been ordered by the Court which is a positive sign, but the serious allegations which Mazari nexus have raised must also be inquired during this newly formed judicial inquiry. Should the Judiciary not question them on hurling these baseless allegations?
3. The present government, whose Police itself arrested Shireen Mazari disowned this attempt. Attorney General displayed his ignorance about the matter in front of the court. So, somehow the government created this impression in the public eye that they are not to be blamed for the arrest of Shireen Mazari. Was it a double game? Or a deliberate effort to discredit institutions?
Pakistan is already facing serious economic downfall, political uncertainty and civil strife. PTI has also announced Long March to Islamabad on 25th May which is likely to further exacerbate already fragile political and economic instability. It has become quite evident now for achieving petty political ends, our political elite has no serious resolve to address the crisis confronting the country. Country is being deliberately pushed to limits of economic and political dead end. The political immaturity and lack of vision to handle the crisis situation is also hurting the repute of institutions amidst internal political wrangling. If political leadership doesn't come to grips of the critical situation prevailing which is likely to aggravate further in coming days, people of Pakistan in particular and the country in general are likely to suffer unprecedented damage. Political elite must put its acts together and steer the country out of prevalent political and economic crisis by showing sagacity and political wisdom until it's too late.
Accusations to Acknowledgement: The Battle of Article 63 A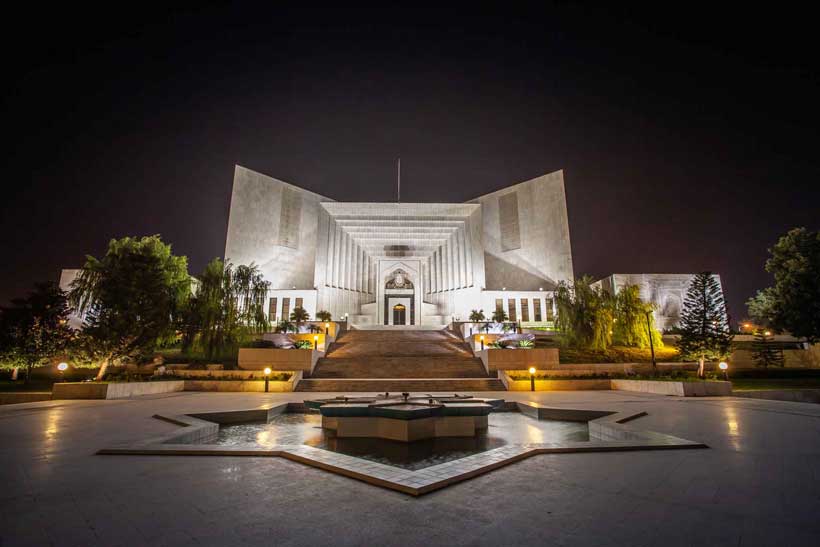 The weather is heating up. As the May is ending, Political temperatures are soaring. The fate regarding the country's political and economic stability will be measured in the upcoming days. Earlier, PDM built momentum by taking on institutions. Maryam Nawaz raised the temperature by targeting key personalities and institutions. Allegations were bursting against the institutions in all dimensions. Today, we witness reversal of roles. Accusations have been outflowing in every Jalsa by PTI. But now suddenly, the "accusations" turned into "acknowledgment". "Complaints" started transforming into "Compliments". Is it the change of narrative? Is it another U-turn? Or is it the restoration of confidence in the institutions? Where will this chaos end?
The Supreme Court's "decision" or as they say "opinion" or "binding" on Article 63 A has raised some pertinent questions on the status of CM Punjab election? In the interpretation of Article 63 A of the constitution, the Supreme court categorically condemns the practice of horse trading by calling it "a cancer afflicting the body politic". Supreme Court in its decision of 3-2 rejected the vote count of these dissident members against the party directives. So the future of the Chief Executive of Punjab is now under threat because it is contrary to what happened in National Assembly. The political instability continues and the situation is messy.
In light of this verdict, Hamza has a support of 172 MPAs in Punjab assembly but at the same time, he also has 4 dissenting members which draws the figure to 168. Now further moving ahead, PTI and alliance also has a collective figure of 168 votes minus 21 dissenting members. The situation here in Punjab is way too complex now. A support of 186 members is required for a clear majority in Punjab assembly to formulate a government. This current Punjab government can either fall through a governor led vote of no confidence or a Supreme court order. The governor even has a right to dissolve the assembly with his discretionary powers according to Article 112 (2) of the constitution. Supreme Court has already made its decision on cross voting against Party fiat. Now legal experts are interpreting the decision in their own dictionaries. What will happen in Punjab? What will happen on the federal level? Will there be an election call? If so, what will be the care taker setup? Will there be a fresh mandate? Who will make the hard economic decisions? Lot needs to be answered in these crucial times.
From "My judges disappointed me" to "Thankyou Supreme Court", a lot has happened and a lot is ready to take place. Islamabad is full of gossips, interpretations, whispers and predictions these days. There is something seething under this political turmoil. The Red zone is under a lot of pressure whether politically or economically. Pre – Elections, Elections and then Post elections, we have a lot of consequences of a lot of hard decisions. But hard decisions need to be taken. Question is who is ready to make the hard choices? Be Afraid!!
The sizzling "Political Matrix"; What will happen now?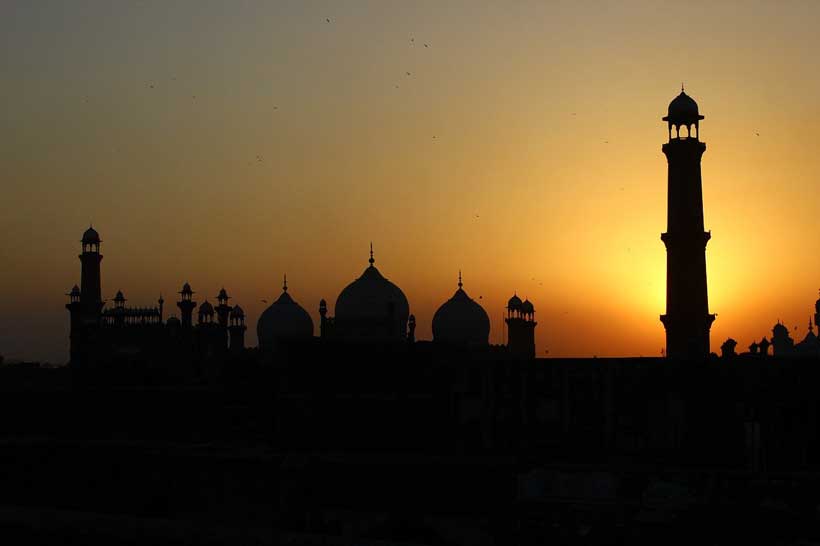 Politics in Pakistan is unfortunately leaving scars that will fade away not that easily. Islamabad today is wrapped in thick political clouds since past few weeks. These last few weeks have altered all assumptions and calculations in the national political matrix. While the political landscape today is sizzling with intensity, aggression and strain the economy is shattering every day. Who is to blame for? What will happen now? And will sanity prevail?
The entire edifice of the "conspiracy mantra" which even made PTI commit violation of the constitution stands demolished today. It was one of the worst advices Imran khan could ever get from his party among the list of many others. Sadly he made his entire politics captive to this conspiracy myth. But today no one questions them on the impact it had on our foreign policy. US today feels betrayed, Saudis not ready to give aid, Chinese worried about their stakes and it continues. So diplomatically this conspiracy mantra has damaged Pakistan like anything.
Imran Khan's followers see nothing wrong in what he says and what he does. They absolutely reject all the facts, all the logics and embrace the rhetoric which is fuelling more today with a greater intensity. Imran khan is leading this campaign more aggressively. Khan very well knows that bringing large crowds to Islamabad will have an impact only if there is some kind of aggression. The leaders on different occasions already hinted towards an aggressive March. He very well realizes that the figure of 2.5 Million is unrealistic but keeping in view the size of Islamabad, 0.1 Million crowd will even be perceived as a bigger crowd. So can he force the early elections at this stage? How will the government react to it? For instance let's accept this narrative that the pressure of crowd aids PTI in getting an early election call and PTI wins it. So now what next? How will you deal with the mighty US? The economy is already sinking. You need aid to feed it but no one is providing you that. Then how will you stop dollar from going above 200? How will you provide relief from the soaring fuel prices when you won't have money for a subsidy even? Forget about one lakh jobs and 50 lakh houses.
From the past few weeks we haven't heard any PTI leader telling any economic plan or any diplomatic plan to revive relations. How will you deal with the IFI's, World Bank & IMF when they're all US controlled and as per your narrative you won't accept "Amreeka ki Ghulami" or USA's dictatorship.
So now what options the present regime has? The government would of course like to stop this building dangerous momentum of "Azadi March". They would not like any big clash in Islamabad which results in bigger mess and chaos. The PDM government also has a much bigger fish to deal with, the same sinking economy. They came into power with this narrative to fix economy as former Premiere was unable to do it. The key cabinet members made more than two different official visits. The instructions are coming from London today as a decisive power so who will run the government? Who will run the system? Will the IMF aid? What will be the upcoming budget about? This upcoming budget is a bigger risk for this government along with an already announced to Long march call. Khan has already played a dangerous narrative especially with the blame of another conspiracy being made about his Life.
The stakes, the narrative and the politics of every party is at risk today. But above that, Pakistan is at risk. The dread is in the air. The end of May will be heated ferociously in Islamabad, whether politically or meteorologically.