The China/Russia Space Threat: Is Star Wars Far Away or On the Horizon?
In world politics, using force, blatantly offensive force in particular, rarely comes without costs.–Gil Merom
Space – The Final Frontier?
The space race from the 1950s until the end of the Cold War between the Soviet Union and the United States eventually ended in a tie.  Maybe not totally a tie, but the advent of the International Space Station (ISS) and the amount of training performed at Star City just outside of Moscow by both Russians and Americans in preparation for their missions give the appearance that the former rivalry is now a cooperative event.  Over the last few years, space is becoming the focus of many nations from a security perspective.  Merom's succinct summation of the cost of using offensive force is a driving reason for the new focus on space either from the standpoint of dominance or of countering other nations' use of it.This time, instead of claiming dominance by planting a flag on the moon, the idea of controlling a domain that is still not truly understood provides a level of security impacting many areas, like the Global Positioning System (GPS), Positioning, Navigating, and Timing (PNT), and Satellite Communication (SATCOM) (Harrison et al. 2018; Weeden and Sampson 2018).  And it is China and Russia that are currently leading the charge of attempting to operationalize and weaponize space to project power.
Power Projection
Countering the threat of the United States is a purpose both China and Russia cite as a reason to develop space and counterspace capabilities, but that is almost the default/de facto motive for any action they take.  Achieving space superiority is not on par with becoming a nuclear power in terms of international recognition, but China and Russia both see gaining the upper hand in space as a way to set their nations apart from the rest of the international community.  China recently declared space as a military domain. That allows China to expand its military doctrine "that the goal of space warfare and operations is to achieve space superiority using offensive and defensive means in connection with their broader strategic focus on asymmetric cost imposition, access denial, and information dominance."( Weeden and Sampson 2018, xi). Based off of this statement, the Chinese view space as another avenue to project military power. And space, like cyberspace, is much harder to counter due to the difficulty in attribution.
Russia's efforts to regain counterspace capability also provides a method for projecting power and is another area to show that they are back as players on the world stage.  President Putin laid out four ideas for a 21st century Russia, "(1) the strong, functioning state; (2) the state-guided market economy; (3) the welfare state with attendant safety net; and (4) the state-safeguarded foreign and security policy position that provides Russia a Eurasian – and even global – leadership position." (Willerton 2017, 211) Pursuing a program of space and counterspace options ties directly into the first and fourth idea presented by the President and could tie into the second and third if Russia is able to export technology or intellectual capital to assist other nations.  The Russian perspective sees "modern warfare as a struggle over information dominance and net centric operations that can often take place in domains without clear boundaries and contiguous operating areas." (Weeden and Sampson 2018, xii) Space falls within this definition so, if by leveraging space to conduct cyberspace or space-enabled information operations, then that provides an even larger platform that Russian targets must defend. After all, Russia has "extensive operational experience from decades of spaces operations." (Harrison et al. 2018, 13) Although some areas of the Russian space program have atrophied since the end of the Cold War, Russia and the U.S. have maintained a partnership with civil space missions to the ISS. (Harrison et al. 2018, 13)
GPS, PNT, and SATCOM
Most nations widely use GPS and PNT for navigation and the geo-tagging of locations for official and unofficial uses.  For China, GPS is how Japan maintains situational awareness in the East China Sea. (Horowitz et al. 2016, 30) If China were able to achieve control over GPS satellites, the advantage it would have over other nations would be hard to quantify.  Aside from blinding or manipulating what the Japanese see in the East China Sea, commercial and military pilots rely on GPS, as do many other peoples for navigation via ships, cars or phones.  Unmanned Aerial Systems, or drones, are also dependent on GPS, and many military operations use drones for communication relays.  If China or Russia manipulated or jammed the link between a ground control station and the drone, then the drone could pose a threat to any airplanes or helicopters in the area. If a weaponized drone, then that capability could be used against unauthorized targets (a rogue drone) or cause chaos due to the lack of communications.
A vast majority of communications today are done by SATCOM.  To control or have the ability to deny, degrade, disrupt, destroy, or manipulate any combination of GPS, PNT, and SATCOM gives a nation a huge benefit and should be cause for concern by all.  Most systems were built and launched into orbit before cybersecurity became an issue.  The distance from Earth to the satellites' respective orbits provided an inherent level of assumed security, so many measures that are standard on systems today are not on satellites currently in use.  Knowing the exact amount of cyber-attacks on satellites or their ground stations is unlikely as the number is either classified or nations and companies are unwilling to admit they were victims publicly.  What is known is that both China and Russia are capable, competent cyber and signals intelligence(SIGINT) actors and attacks of this nature are not beyond their abilities.
A 2014 Crowd strike report linked the "People's Liberation Army General Staff Department Third Department 12th Bureau Unit 61486 – that subset of what is 'generally acknowledged to be China's premiere SIGINT collection and analysis agency' dedicated specifically to 'supporting China's space surveillance network.'" (Weeden and Sampson 2018, 7-7) That level of attribution is impressive in such a nebulous environment.  Although not an official attribution by the United States Government, Crowd strike and other commercial threat intelligence providers' identification and designation of threat actors are generally universally accepted as accurate.
A Russian Criminal syndicate, known as Turla, exploited satellite links to hack other targets according to Kaspersky Labs. (Weeden and Sampson 2018, 7-7) The Russian Government can claim Turla was a criminal act and not supported by Russia, but in 1998 Russian hijackers gained "control of a U.S. – German ROSAT deep-space monitoring satellite, then issued commands for it to rotate toward the sun, frying its optics and rendering it useless."(Weeden and Sampson 2018, 7-8) These few examples demonstrate China and Russia maintain both the intent and capability to conduct operations in space.
Weaponization
Both China and Russia are "developing the ability to interdict satellites both from the ground standpoint and from the space standpoint" according to the Director of the Defense Intelligence Agency. (Tucker 2018) The idea of weaponizing space is enticing and terrorizing.  For those nations that are able to develop and deploy technology to disrupt other satellites, a huge advantage exists. Iran, India, and Israel are among other nations seeking to develop a space or counterspace program.  (Harrison et al. 2018; Weeden and Sampson 2018) None of these nations, however, is at the level of the space/counterspace programs of China, Russia, or the United States. Nor are they likely to refocus the bulk of their economies and militaries to concentrate solely on space. Much like the alliances developed as nuclear powers emerged, nations that desire space superiority or, simply wishing that the United States not be the dominant space power, may put their efforts toward aligning with a power they feel they can benefit from, even if other strategic objectives do not necessarily align.  The threat presented by space does not produce the mass panic that nuclear war does, but when considering that space is the domain where missiles and communications could be jammed or re-directed resulting in an inadvertent nuclear crisis, the legitimacy and severity of threats from space become apparent.
China and Russia launched a 200 million dollar venture in 2015 whose purpose was to innovate technologies. (Harrison et al. 2018, 6) In July 2018, China sent a delegation to Russia to explore potentially building a jointly-run station based on Russian knowledge in an area China is deficient. (Russia, China 2018) Interestingly, in 2013, the European Space Agency considered making China its primary space partner, instead of the United States, "as China's global 'rising power' status now extends to space." (Johnson-Freese 2015, 91)
China's messaging that it is serious about becoming a space power resonates with other nations and they appear ready to broker the relationships needed to achieve the goal.  Russia has the technical knowledge and perhaps the upper hand in that it is a key partner on the ISS with several other nations, including the United States.  If Russia and China continue with either joint ventures or Russia supplying China with expertise, it is unknown how the United States will react, since it vehemently opposes China's inclusion on the ISS. (Johnson-Freese 2015, 95) In February 2018, the United States Director of National Intelligence identified "Russia and China as continuing to launch 'experimental' satellites that conduct sophisticated on-orbit activities, at least some of which are intended to advance counterspace capabilities …some technologies with peaceful applications—such as satellite inspection, refueling, and repair—can also be used against adversary spacecraft." (Tucker 2018) The issue is on the United States radar at a high enough level that the threats presented by China and Russia were included in the 2018 Worldwide Threat Assessment of the US Intelligence Community from the Director of National Intelligence. (Coats 2018, 13) To what extent the United States will go to deter either China or Russia in space is still unknown at this time, however.
Space Law
The United Nations maintains an Office for Outer Space Affairs that, among other roles, assists with space law "associated with the rules, principles, and standards of international law appearing in the five international treaties and five sets of principles governing outer space, which have been developed under the auspices of the United Nations." (United Nations 2018) In addition to the space laws adjudicated by the United Nations, individual states have their own laws regarding the use of space.  China and Russia are among those that develop national space laws.  China's 2015 National Security Law made China's defense of interests in space legally binding and a white paper in that same year stated, "threats from such new security domains as outer space and cyberspace will be dealt with to maintain the common security of the world community." (Weeden and Sampson 2018, 1-20).  Russian National space laws listed on the United Nations website include areas covering space activity, management structure, licensing space operations, Russian Space Agency regulations, and an agreement between the Russian Federation and Cabinet Ministers of Ukraine about technical safeguards on the use of outer space. (United Nations 2018) The bulk of the Russian laws listed were written in the 1990s, with the exception of the Ukrainian agreement which is dated 2009. So, the possibility exists that these laws do not represent what the Russian Federation follows today as a national space law.
One area under that is a potential loophole for any nation is the dual-use nature of most satellites.  Unless a country scrutinizes a satellite before launching it into orbit, determining the use is strictly for a defensive or offensive purpose is difficult to prove.  Again, the tyranny of distance comes into play trying to establish the true nature of space-related activities.  Intelligence collection methods possibly can gather the required information to identify a weapons system or counter-weapons system on a satellite schematic, but for a communications, GPS, or PNT satellite, proving its ultimate use for something more than just supporting commercial or regular military communications and navigation services is not so easy.
What's Next?
International and national laws are in place to ensure the freedom and safety of space for all nations. But those laws only help nations that can afford to operate in space to a certain extent.  As China and Russia expand their independent efforts at becoming dominant nations in space, where Chinese-Russian joint ventures go is worth watching. How far these two nations are willing to collaborate and even become true partners in space will have lasting consequences on how other countries will or can react. The space threat is real even if it is difficult to quantify based on it being mostly an amorphous threat today.  That does not mean nations are not trying to exploit seemingly ambiguous space as a domain for their own national advantages.  Thus, there is no excuse for international organizations like the United Nations to be caught unaware if sometime in the near future a major power shows it has successfully turned space into a domain for waging war or projecting power.
How 4chan Radicalizes Youth and Grooms Them Towards Terrorism
The image board was started in 2003 to discuss anime and various other topics but festered into a safe space for hateful rhetoric soon after. In the aftermath of yet another racially motivated mass shooting by a frequent user, its dangers have finally reached the mainstream.
4chan is an extremely unique website. It has been running since 2003, and over the course of almost 20 years, has influenced many internet memes and phenomena. However, in the wake of the European Migrant Crisis in 2015 and the 2016 Presidential Election, it became associated with white supremacy, especially on its /pol/ board. This hateful rhetoric festered, worsening in 2020 during the COVID pandemic and George Floyd protests. 4chan was sprung into the spotlight once again on May 14th, 2022, when a white supremacists livestreamed his massacre of a supermarket.
This attack, fresh in American's minds, led many to question why 4chan is still allowed to exist. This comes after 4chan's rhetoric inspired a 2015 mass shooting in Oregon and its users aided in the organization in the Unite The Right Rally and the January 6th Riots. Clearly 4chan is a hotbed for far-right terrorism. But why is this image board the way it is? The answer lies in its lax moderation of content.
Upon looking at 4chan, you will find it is mostly made up of pornography. However, if you go on the site's /pol/ board, it does not take long to find the kind of rhetoric that radicalized the Buffalo shooter. One particular post I found featured a racist joke at the expense of Black people. Another was praising fighters in the Ukrainian Azov battalion while joking about killing trans people. Yet another post complained about an "influx of tourists" due to the Buffalo shooter, who they insulted with an anti-gay slur. These memes and jokes seem to appeal to a younger, perhaps teenaged audience. It is clear that they are still trying to recruit youth into their ranks even after the tragedy in Buffalo.
The content is, to say the least, vile. The fact that this stuff is permitted and encouraged by not just the userbase (which numbers in the millions) but also many moderators tells us that there is something fundamentally wrong with 4chan. In fact, copies of the livestreamed Buffalo massacre were spread widely on 4chan to the amusement of its userbase.
Many of the users on 4chan are social rejects who feel as if they have nothing to lose. They feel unaccepted and alienated from society, so they turn to 4chan. Many harmful ideologies, such as White supremacy and incel ideologies, seem extremely validating for these dejected youth. Young, socially alienated men, who make up the majority of 4chan's userbase, are also among the most vulnerable demographics for radicalization.
What can we do to prevent further radicalization of youth and deradicalize those already affected by harmful rhetoric? First of all, we need to either heavily regulate 4chan or have it shut down. There is no space on the internet for this kind of hatred or incitement to commit horrific acts like what happened in Buffalo. For those already radicalized, we need to perform a campaign of deradicalization among those affected by this rhetoric. But how can this be done?
4chan prides itself on anonymity, so it is difficult to figure out who uses it. Thus, education on radicalization and identification of propaganda is vital. This education should focus on adolescents mostly due to their predisposition towards radicalization when exposed to hateful rhetoric. While White supremacy must be emphasized, other forms of radicalization should be mentioned as well such as Jihadism and other forms of ethnic supremacy. Finally, tolerance must be fostered among all people, not just those at risk of becoming groomed into terrorism.
The age of 4chan has spawned many humorous memes, but it has since become a hotbed for hatred and terrorism. Since memes are able to convey dangerous ideas, websites like Reddit and Facebook need to be heavily regulated to prevent the dissemination of dangerous misinformation. It is unlikely that 4chan will ever moderate itself, as lack of strict moderation is its defining feature. Thus, it has overstayed its welcome and no longer has a place in today's information-driven society.
New ISIS Strategy and the Resurgence of Islamic State Khorasan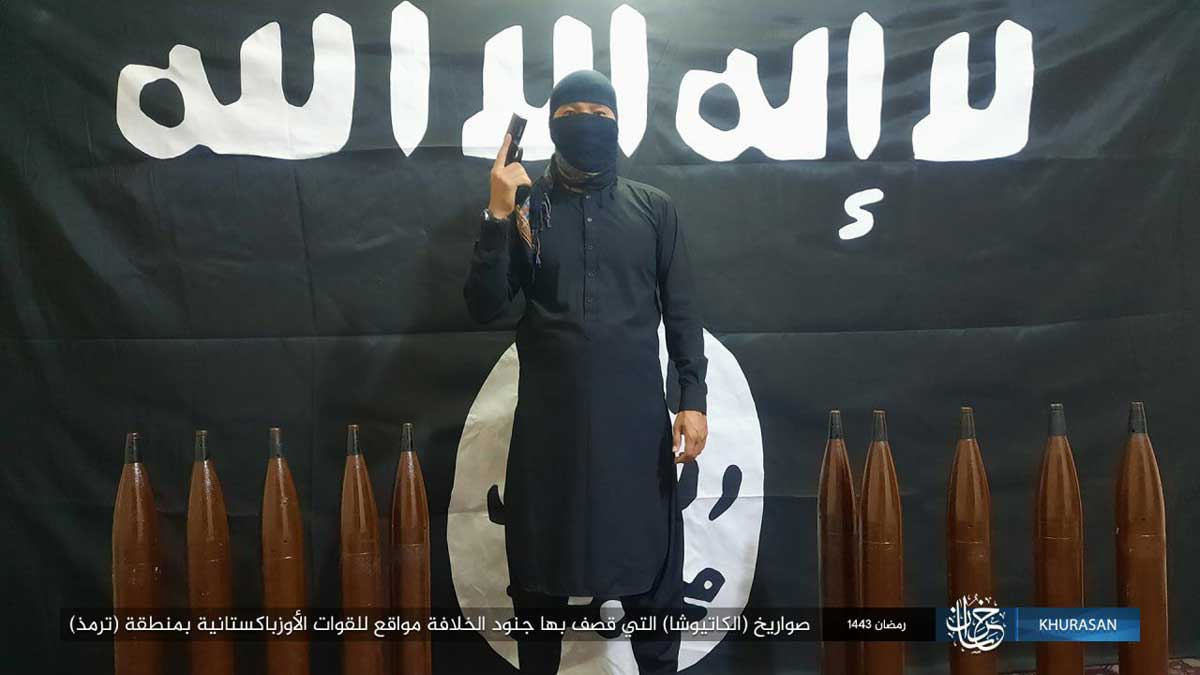 Unlike Abu Ibrahim al-Hashimi al-Qurayshi, the second late leader of ISIS, who was derided as a "secluded paper caliph" and "an unknown nobody" for his relative anonymity and non-publicity, the new caliph of the Islamic State, Abu al-Hassan al-Hashimi al-Quraishi, has apparently launched a new strategy to strengthen linkages to regional wilayahs (provinces) and boost the group's global presence.
Indeed, during his short time leading the group (31 October 2019 – 3 February 2022), Abu Ibrahim al-Qurayshi never publicly addressed his followers, which negatively affected the coordination of the activities of Islamic State-Central (ISC) and its regional branch of the Islamic State Khurasan Province (ISKP). Although his killing during a US counterterrorism raid in northwest Syria in early February was a major blow to the global jihadi organization, the change in leadership nevertheless provided it with new opportunities to update its command-and-control, recruitment and propaganda campaign.
Predictably, Abu al-Hassan al-Hashimi al-Quraishi, the new ISIS overall leader, sees his historical role not only in ensuring the Caliphate's continuity and avoiding its potential fragmentation but also in establishing a more direct and consistent command line between its core in Iraq and Sham and its Central and South Asian affiliates.
The new strategy of the Islamic Caliphate not only gave a new impetus to its Khorasan offshoot waging a holy jihad in post-American Afghanistan against the Taliban but also opened a new front line against the post-Soviet Central Asian regimes. Indeed, the analysis of ISKP activities revealed that the proclamation of Abu al-Hassan al-Quraishi as the new Caliph and the launch of a new campaign "Revenge Incursion for the Two Sheikhs" increased the combat capability of IS Uzbek and Tajik fighters, as well as strengthened the coordination of local language and IS-Central propaganda machines.
Notoriously, on April 17, ISIS launched the new campaign "Revenge Incursion for the Two Sheikhs" to avenge the deaths of the former ISIS leader, Abu Ibrahim al-Qurayshi, and his official spokesperson, Abu Hamza al-Qurashi, who were killed in a US raid in February in the northwest Syrian town of Atmeh. In his recent audio address, Islamic State's new spokesman Abu-Omar al-Muhajir called on the Caliphate warriors to avenge the deaths of the former ISIS leaders by "painfully striking" the enemies of "al-mujahideen" and saying that if they kill, they should "kill by many." This call was made to the group's followers worldwide and asked them to remain patient, but also be ready when the "war" begins. Al-Muhajir called to expand the campaign "Revenge Incursion for the Two Sheikhs" to the territory of US, Europe and Central Asia, urging Muslims living there to follow the lead of past "lone wolves" who conducted operations that "filled with horror." He asked them to repeat "lone wolf" operations by stabbing, attacking, and ramming, and drawing inspiration from recent attacks in Israel.
ISKP Threat to Central Asia
Among the first to support the Islamic State's new 'global offensive' campaign were ISKP Uzbek and Tajik jihadists challenging the new Taliban government and dreaming of overthrowing the 'Taghut (idolaters) regimes' in Central Asia. Thus, inspired by the new Caliph's new strategy, for the first time in the history of the Islamic State, they managed to conduct a transnational jihadi operation from Afghanistan to the territory of Uzbekistan and Tajikistan.
Initially, on April 18, 2022, the ISKP fired ten rocket salvos into the territory of Uzbekistan, which was successfully exploited by the Uzbek-speaking regional jihadi media and IS-Central's propaganda resources as evidence of the opening of a "second front" in the Central Asian direction. Expert assessments clearly observed the good coordination between the IS-Central's media and ISKP's local jihadi mouthpieces, both in terms of Islamic ideological content and hierarchical sequences.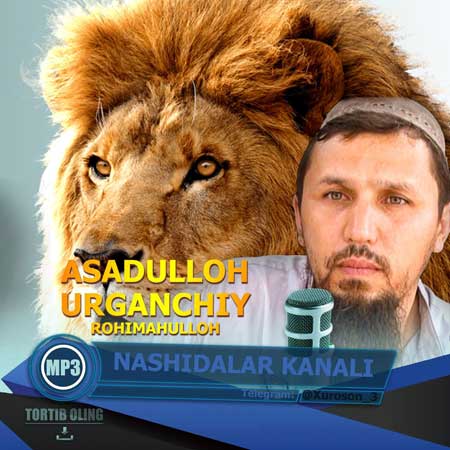 The Islamic State-Central's Amaq News Agency reported that "Mujahedeen of the Caliphate have fired 10 Katyusha rockets at a murtad (apostasy) Uzbekistan's military base in the border town of Termez." The ISIS central media wing also released a photo and video of the projectiles to back its claims. Another IS-Central's weekly al-Naba newsletter also widely covered the topic of rocket attacks by detailing how the projectiles were fired from Afghan territory on the Central Asian nation.
Following IS-Central official news agencies reports, IS-Khurasan Willayah's local media outlets, such as Al-Azaim Foundation and Khurasan Radio, the Uzbek-language Xuroson Ovozi (Voice of Khurasan), Tavhid Habar (Tawhid News), Tajik-language Telegram channels Mujahideen of the Caliphate and The Army of the Victorious Nation published a series of audio, video and text messages in Uzbek and Tajik detailing the goals, causes, and consequences of the rocket attack. In particular, Al-Azaim Foundation glorified the rocket attack as "the heroism of the brave lions of Allah Almighty punishing the corrupt army of the murtad Uzbek government."
The ISKP media outlets were extremely outraged by the Uzbek government's denial of the rocket attack, claiming that nothing had landed on their territory. In response, pro-ISKP Uzbek, Tajik and Russian Language Telegram channels re-posted IS-Central's statement, photos, videos of the attacker and a map marked with the possible rocket impact location in Termez.
Central Asian Salafi-Jihadi experts' attention was drawn to a 24-minute audio address of Khuroson Mujahid, the leader of ISKP Uzbek group, whose speech style and ideological views strongly resembled the late ISIS chief strategist Abu Mohammed al-Adnani. His speech revealed that the ideological vision of ISKP Central Asian jihadists, staunch followers of Takfiri Salafism, is in line with the Islamic State's global agenda. He considers democracy to be the religion of "murtad states" of Central Asia, the Taliban government and Pakistan. He believes that due to committing shirk (idolatry), deviating Allah and doubting Tawheed (God's Oneness), the leaders of taghut countries should be killed.
Considering Khuroson's oratorical skills, Takfiri persuasion and ideological savvy, it is quite possible that the ISKP recruitment and incitement campaign will intensify in Central Asia in the near future. Obviously, the engagement between IS-Central and ISKP in the military, media and ideological directions reached a new level in the more permissive operating environment of post-American Afghanistan.
On May 7, the ISKP carried out a second rocket attack, this time into Tajikistan. According to the Central Media Office (Diwan al-I'lam al-Markazi) of ISIS, "Caliphate's fighters fired seven rockets from the Khawaja Ghar district of Afghanistan's Takhar Province towards the Tajik military base near the city of Kulob." The rocket attacks on the territories of Uzbekistan and Tajikistan for three weeks nevertheless mark a clear escalation by ISKP Central Asian foreign fighters from just hostile anti-five post-Soviet "murtad governments" rhetoric to direct militant action.
Notably, the methods of media coverage of both attacks and the engagement between IS-Central and ISKP's local media resources were clearly similar. The algorithm of their actions was in line with the new ISIS strategy. Thus, IS-Central posted a brief information about the rocket attacks with video and photos, then the Tajik, Uzbek and Pashto-language local media resources of ISKP glorified the "warriors of Allah". The Uzbek-language pro-Islamic State Telegram channels Islomiy Maruza Davat Guruh, Khuroson Ovozi, Tawheed news, the Tajik-language Telegram channel of Ulamoi Rabboni (إنَّ اللّٰهَ مَعَنَا) actively propagated ISKR rocket attacks, undermining the image and credibility of the military potential of Tajikistan and the Taliban.
These Central Asian pro-IS media resources, supported by IS-Central propaganda bodies and comprised of a constellation of official branch outlets, regional pro-ISKP groups, and grassroots supporters have become a prominent voice aggressively impugning the Taliban's reputation in the global jihadi world. Such method makes it possible to preserve the hierarchical structure and maintain a uniform media strategy of the global jihadi group. This reflects that after the fall of the Caliphate and a series of dramatic losses of its leaders, ISIS has learned a bitter lesson and is now moving from centralizing power to strengthening its wilayahs.
Apparently, the ISKP seeks to broaden its appeal in Central Asia both through increasing cross-border attacks against Afghanistan's neighbors and ramping up the production, translation, and dissemination of propaganda directed at Uzbek, Tajik, and Kyrgyz communities in the region. These rocket attacks and ISKP's propaganda campaigns targeting Central Asians for recruitment are any indicators, the group has become a serious jihadi power challenging not only the Taliban government, but also the post-Soviet authoritarian regimes. Through its Uzbek, Tajik and Pashto-language Telegram channels, the ISKP is conducted an unprecedented activity to recruit Central Asian jihadi groups affiliated with al Qaeda and the Taliban, as well as new radical Islamists from the Fergana Valley.
Future of ISKP Central Asian Jihadists
Obviously, the ISKP is exploiting the US military withdrawal from the region and the Afghan Taliban's deviation from the hardline jihadi concept by successfully portraying their government as a Pashtun ethno-nationalist organization rather than a bona fide Islamic movement.
In conclusion, it is to be expected that the ISKP will actively capitalize external operations to undermine the legitimacy of the Taliban government, which assured the US and Central Asian neighbors not to allow Afghan soil to be used to attack Afghanistan's neighbors. Strengthening cross-border rocket attacks has already raised the morale of ISKP fighters and consolidated its support base.
Thus, the new Islamic State's strategy to strengthen its offshoots in its provinces is quite capable to reestablish its positioning in the broader global jihadi movement, which we see in the example of IS-Khorasan Province.
How Memes Can Spread Dangerous Ideas
Internet memes are an excellent way to send powerful messages to millions of people. But what happens when they are used for malicious purposes?
Memes have been a means of transmitting messages for centuries, proliferating immensely in recent decades due to their mass proliferation through the internet and their ability to broadcast messages to a massive audience. They have quite a bit of cultural significance and can be based on almost anything, provided they achieve viral status. However, memes have been subject to abuse by malicious groups and actors.
From the Blue Whale Challenge, an internet challenge that resulted in multiple suicides worldwide, to terrorist organizations like ISIS, which use internet memes to recruit young people, memes can be used for malicious purposes. Even toxic subcultures like MGTOW serve as a pipeline towards the incel movement. Indeed, such male supremacist organizations are not strangers to using memes and viral media to propagate their ideas and recruit young men and boys to their cause. In fact, one influencer, who goes by Sandman MGTOW, often posts such misogynistic memes and videos on his Twitter and YouTube channel.
These kinds of memes are easily identifiable by their bias towards a specific issue and their often-political message. One great example of a meme that has been subject to abuse by malicious actors is Pepe the frog. Based on a character by Matt Furie, this meme was abused by the alt right, being depicted as controversial figures such as Adolf Hitler and Donald Trump. The meme was so badly abused by these far-right actors that it was listed as a hate symbol by the ADL.
Memes have also influenced major world events like the 2016 election in the United States and the Arab Spring revolutions in the early 2010's, which garnered immense media attention through the use of internet memes and viral media. This shows that memes can have the power to influence elections (albeit slightly) and topple oppressive regimes. Being a powerful tool for spreading information, there is also the use of memes for spreading misinformation.
The COVID-19 pandemic mediated a sizeable but modest anti-vaccine movement in countries like the United States, Canada, and Germany. These anti-vaxx groups used social media like Facebook and Reddit to spread memes full of misinformation and pseudo-science It can also be argued that memes were effective tools in spreading misinformation around the elections of 2016 and 2020 in the United States. Memes, while powerful, can be used by malicious actors such as far-right groups and anti-vaxx groups to peddle false information. This has contributed to the US having a COVID death toll of over one million, higher than most other countries worldwide.
The world has progressed quite a bit in the information age. People are able to communicate ideas with millions of people worldwide in seconds. The proliferation if information has never been more efficient in history. That is why the threats that arise from the mass proliferation of memes and viral media are so dire. As was seen during the 2016 and 2020 US elections, COVID, and Arab Spring, memes can be spread to convey messages that can change nations, affect millions (perhaps even billions) of people, and topple dictators. It has become possible for people to change the course of history with a single tweet or a single meme on Reddit or Instagram going viral.
What can we do to stem the massive proliferation of memes that serve to recruit people into dangerous organizations and fill their minds with misinformation? The answer lies in how we confront our biases and how we detect misinformation. People need to be informed about how they can detect bias and propaganda, in addition to using independent fact-checking services. By identifying propaganda from malicious actors and misinformation from online groups, we can stop the spread of dangerous memes before they proliferate.