Outbound Tourism Spending from the Gulf is Six Times the Global Average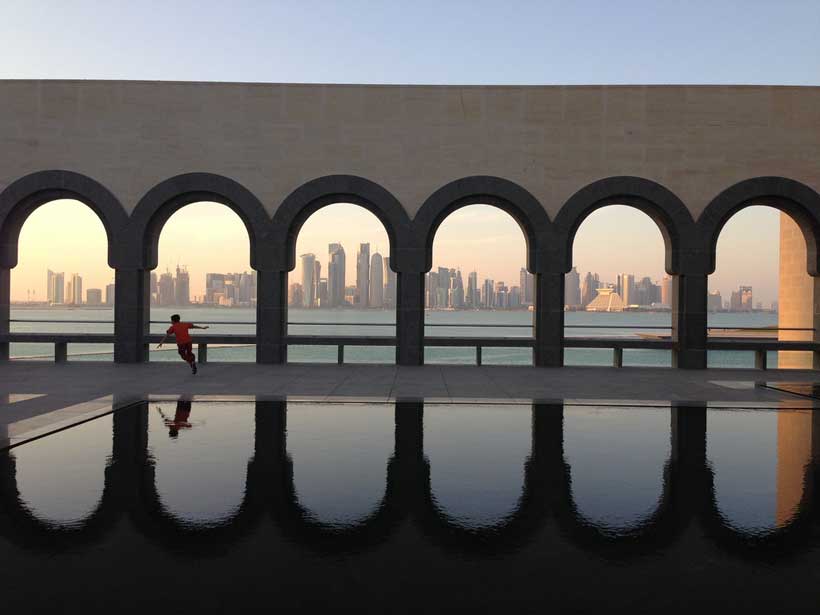 A new report from the World Tourism Organization (UNWTO) and the European Travel Commission (ETC) shows that outbound tourism from the Gulf Cooperation Council (GCC) – comprising six countries of the Arabian peninsula – has grown strongly in recent years, with international tourism expenditure surpassing USD 60 billion in 2017.
'The Gulf Cooperation Council (GCC) Outbound Travel Market', a new report prepared by UNWTO and ETC with the support of Value Retail, examines the fast-growing outbound market of the GCC countries – Bahrain, Kuwait, Oman, Qatar, Saudi Arabia, and the United Arab Emirates – with an additional focus on the image of Europe as a tourism destination. It finds that per-capita international tourism spending from the GCC was 6.5 times higher than the global average in 2017, with expenditure estimated to be more than USD 60 billion in 2017, up from USD 40 billion in 2010.
"GCC countries constitute a fast-growing market with the potential to make a significant contribution to European tourism, diversifying demand and promoting new tourism segments", said UNWTO Secretary-General Zurab Pololikashvili upon launching the report.
"The GCC nations remain a growing source market for European destinations, which should themselves capitalize on the potential of a younger, value-driven, well-informed and technology-savvy GCC traveller", added ETC President Peter de Wilde.
Amongst its key findings, the report states that outbound travel from GCC countries to European destinations has benefited from the unprecedented growth in air travel during the past decade, with Gulf carriers becoming major players in long-haul aviation. Air connectivity between Europe and the GCC has seen exponential growth, providing easy access to travel between the two regions.
It notes that GCC travellers are mostly young and family-oriented, with large disposable incomes, and looking for high-quality accommodation, food and retail services. They value Europe's variety of attractions and landscapes, developed infrastructure and common visa and currency systems, which make multi-destination travel easier. Europe is seen as offering diversity in experiences as well as opportunities to shop for luxury and designer fashion. Barriers to booking a trip to Europe include safety and security concerns, the language barrier and the high cost of holidays.
The report concludes with specific recommendations on how to position and market Europe to GCC tourists. It finds that destinations should focus on promoting specific tourism products and develop pan-European themes to attract tourists looking to visit multiple destinations.
The launch of the study will be supported by a webinar providing an overview of prospects in the GCC outbound travel market, insights into the profile and behaviour of GCC travellers, and appropriate targeted marketing strategies and messages for GCC consumers.
World's Most Disruptive Sports Tourism Start-Ups Celebrated at Global Tourism Economy Forum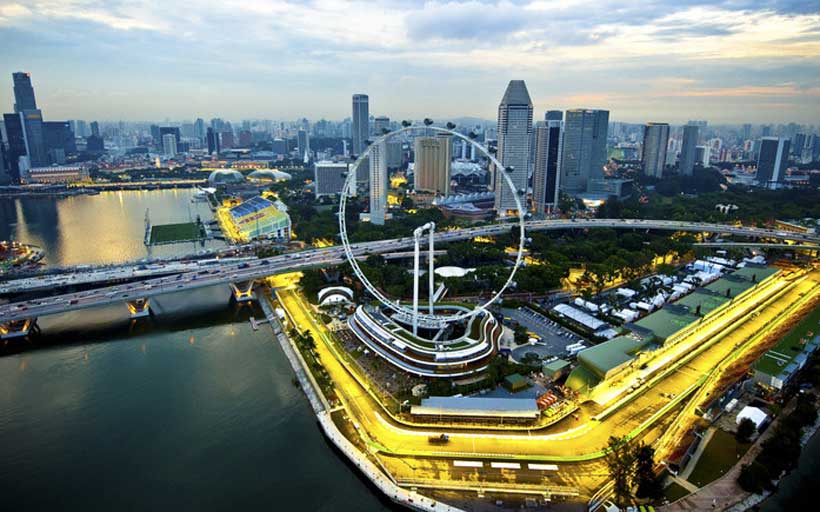 The growing sports tourism sector took centre stage at the Global Tourism Economy Forum in Macau, SAR with the first 'SPORTSTECH' edition of the World Tourism Organization's Tourism Tech Adventures initiative celebrating the most disruptive ideas and innovators from around the world. This served as the ideal backdrop to determine  the winner of the 1st UNWTO Sports Tourism Start-up Competition, launched with the Barca Innovation hub of Football Club FC Barcelona and supported by the Qatar National Tourism Council.
As the World Tourism Organization (UNWTO) reports that rising numbers of tourists are travelling for sports or wellbeing, the competition was launched the with aim of identifying supporting start-ups that excel in a number of ways, including their potential for scaling-up and ability to help contribute to achieving the Sustainable Development Goals.
Within the framework of the Global Tourism Economy Forum, five finalists from the 1st UNWTO Sports Tourism Start-up Competition were invited to Macau for a special masterclass on pitching and attracting investment. The finalists faced-off in a "Start-Up Battlefield" following sessions focused on the future of sports tourism and the potential for disruptive technologies to create value for tourism.
The winner of this first edition is Runnin'City (Belgium), a smartphone app (http://runnin.city) that allows users to discover over 200 cities around the world while running (or walking).
UNWTO General-Secretary Zurab Pololikashvili, opened the Tourism Tech Adventure event, highlighting the United Nations agency's strong support for innovation, said: "Tourism and sport create decent jobs, promote local culture and provide opportunities for SMEs and entrepreneurs. Sports tourism can also contribute to creating peace, sustainability and inclusiveness, building bridges between different countries and cultures. UNWTO welcomes innovation in this niche sector and congratulates all today's finalists on their vision and determination."
The other finalists that beat off strong competition from hundreds of start-ups from around the world to make it to Macau, were:
Flyfoot (Lebanon)- Fly-Foot is the first online platform where football fans can book all- inclusive travel packages to watch their favorite teams play with just a few clicks and fosters local football communities.
Inclusive Society Led by Persons with Disabilities (Japan) – a travel agency specialized in adapting travel and sports to individuals with limited mobility to increase social inclusion.
Oevit (United States of America)- one-stop-shop solution for experience ecosystems. Oveit combines near field communication and biometric payments, audience engagement, loyalty programs, access control, registration and (e)ticketing.
WeFish (Spain)- Offers a fishing application which is interactive, simple and social – developed by fishers for fishers.
Regulation Catches up with Innovation: The Case of Short-Term Rentals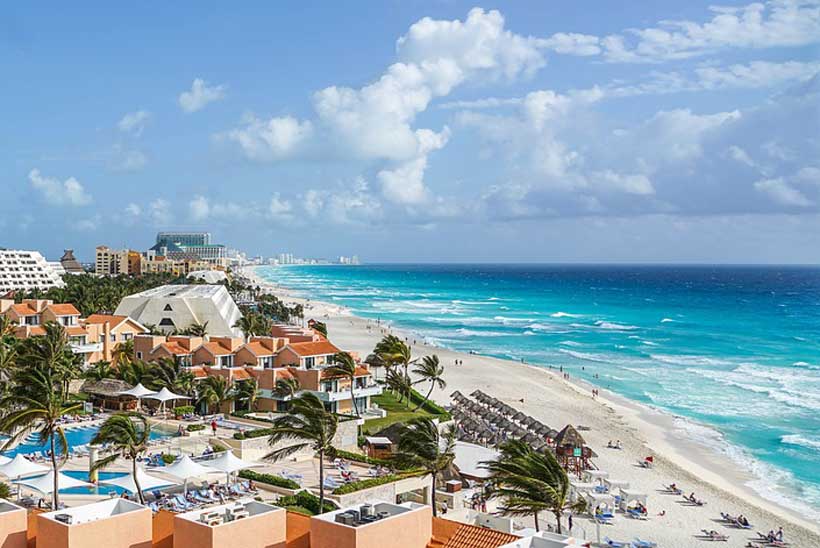 The World Tourism Organization (UNWTO) has published the first systematic overview of how both national governments and local authorities are addressing and managing new business models in the accommodation industry. The so-called "sharing economy" has experienced significant growth over recent years and is poised to outpace the growth of traditional accommodation. Drawing on case studies from around the world, "New Business Models in the Accommodation Industry" analyses existing rules and regulations for the sector.
Drawing on 21 global case studies, the new UNWTO report notes that most of the measures implemented refer to areas of 'fair competition' and 'consumer protection', specifically measures related to taxation and registration and permits In comparison, measures relating to 'planning and sustainability', are less commonplace. At the same time, the report highlights the challenges destinations face in implementing rules and regulations, with a lack of local capacity and a lack of clarity over whose responsibility it is to monitor and regulate short-term tourist accommodation.
Commenting, UNWTO Secretary-General Zurab Pololikashvili said: "There are significantly more regulations than we thought and it is encouraging to see destinations taking the initiative. However, many challenges remain, including the practical implementation of rules and regulations relating to the short-term tourist rental market. Good governance and effective cooperation between the public and private sectors are key to successfully meeting these challenges."
Case studies analysed for the "New Business Models in the Accommodation Industry" include European countries such as the Netherlands, Italy and Spain, which are home to some of the world's most popular cities for tourists, as well as countries in the Americas such as Mexico and from across Asia as is the case of Japan.
The report was produced with the support of the Secretariat of Tourism of Mexico.
U.S. Moves Closer to World Tourism Organization with Landmark Meeting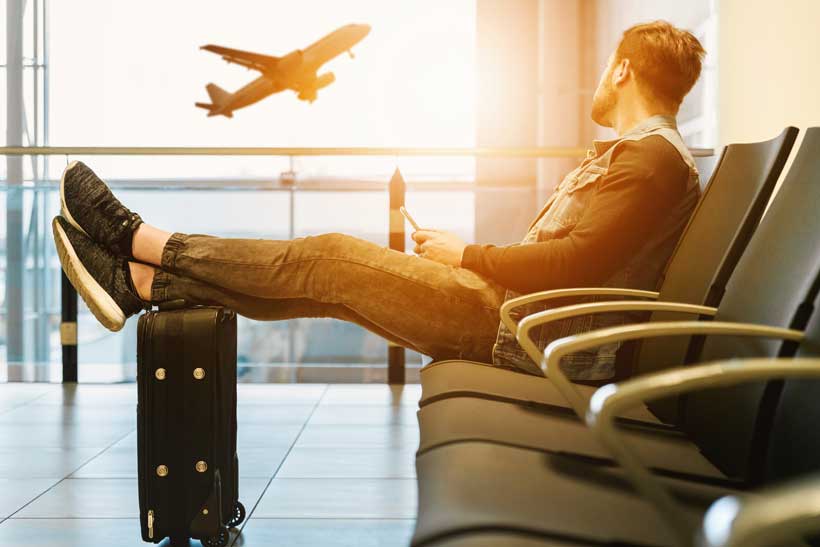 A high-level delegation from the United States Department of State has met with head of the World Tourism Organization (UNWTO) as the country moves closer to rejoining the United Nations specialized agency for tourism.
Assistant Secretary of State for International Organization Affairs Kevin Moley and Assistant Secretary for Economic and Business Affairs Manisha Singh were welcomed by UNWTO Secretary-General Zurab Pololikashvili, following up on the announcement that the USA is exploring rejoining UNWTO, of which it is a founding member. The two parties enjoyed productive discussions as the terms of membership are being finalized.
This is the highest level visit of a US delegation to the UNWTO headquarters registered so far. In June of this year, the United States used the occasion of the UNWTO Executive Council meeting to confirm it is exploring the possibility of rejoining, stating that "the UNWTO offers great potential to fuel economic growth in the U.S. tourism sector, create new jobs for American workers, and highlight American travel destinations".
UNWTO Secretary-General Zurab Pololikashili underscored that "it is extremely encouraging that the United States has clearly signaled its intention to rejoin UNWTO and support tourism as a key driver of job creation, investments and entrepreneurship and safeguarding natural and cultural heritage the world over".