Latin Intelligence Broadly Defined: Security and Corruption in South America
Many Central and South American countries currently experience serious threats to their internal and external security. Three, in particular, Honduras, Venezuela and Colombia, are infected with two specific threats that cut across the division between domestic and foreign: 1)Transnational organized crime to include drug, weapon and human trafficking and 2) Terrorism. Each of the three countries in question have slightly different political structures which affect how their military and intelligence services are organized and operate. The actual political leanings within each state government ranges from Honduras' rightwing and center-right Liberals, to Venezuela's move towards socialism, to Colombia's evolution to social liberalism. The political leanings are important because they go to the heart of policy and decision-making within the country and affect how both the military and intelligence communities deal with threats and issues. The two threats identified have the potential to create political instability within each of the three countries. How each country deals with the threats has a lot to do with the utility and effectiveness and their respective intelligence organizations.
Honduras
This Central American state, "long one of the poorest countries in Latin America, is now also among the most violent and crime-ridden."  The violence emanates from organized criminal enterprises using street gangs, transnational syndicates, and even corrupt security forces. Over the last twenty years Honduras has become a strategic transit hub for the exportation of drugs, weapons, and humans to the United States and elsewhere. Since the 2009 coup that ousted President Manuel Zelaya, the situation has only gotten worse. From a law enforcement perspective, a lack of capacity, transparency, and corruption cripple the judiciary from acting in the best interests of the state. The Honduran policing system is known throughout Latin America as one of the more corrupt. Even the military has not completely evaded the label of corruption, but this is the one organization that the central government has turned to time and again as it attempts to deal with the growing problems associated with organized crime and gangs like the MS13 and Barrio 18. The recent Presidential election turmoil has only added to the problem since critical monetary aid from Western nations, especially the United States, has been coopted in lieu of a resolution. Much of the anticipated funding was targeted at fighting crime.
At first blush, of all the problems and threats that Honduras is exposed to, it would seem terrorism is not one of them. But if the internal violence perpetrated by street gangs is relabeled, then the threat of domestic terrorism begins to skyrocket. These gangs have an agenda that supports organized crime, promotes violence against specific and non-specific random targets for both political and non-political reasons. Putting too many filters on the labeling can easily reduce this problem to a policing issue and, in the process, overlook the damage being done to the political, economic, and social structures of the state. If this is not terrorism, then terrorism has been lost to political analysis.
To deal with the corruption, "in early 2016, Honduras created a police purge commission following revelations that high-ranking members of the police had participated in the 2009 murder of a Honduras' anti-drug czar."  After careful records review, hundreds of high-ranking officials and thousands of police were removed. The Honduran intelligence agency is embedded and comes under the direct control of the military, so they are routinely called upon to provide real-time intelligence on the activities of crime families and the movements of street gangs. Since the coup of 2009, the Honduran intelligence service has been both militarized and politicized. The state has continued to militarize the battle against organized crime and terrorism granting the military policing powers, including arrest. In 2013, the state created and deployed an elite military police unit for the purpose of dealing directly with such threats and preserving the internal security of the state. These decisions have not been without controversy.
When the military essentially controls policing and the intelligence community operates essentially unchecked, there are going to be serious issues that arise concerning civil liberties and human rights. Because the military and intelligence services operate in lock step, abuses perpetrated by the military are often the result of intelligence initiatives designed to contain, isolate, or eliminate not only threats to the state but threats to their power bases. With a weakened justice system, the intelligence community supports activities that result in the arrest and detainment of political opposition and dissidents as well as primary targets within organized crime and street gangs. The implied threat to political enemies is not lost in translation. The intelligence community was seriously involved in the extrajudicial execution of organized crime leadership and heads of violent gangs after the 2009 coup. This was a way of short-circuiting the judicial process and sending a clear political message to adversaries about internal control.
Venezuela
"Venezuela is a key transit country for drug shipments leaving Colombia for the United States and Europe."  The country's poor rule of law and internal corruption have acted as a magnet for foreign entities, primarily Colombians, to control a lucrative drug trade. Since 2005, there is a growing body of evidence that elements of the Venezuelan security forces, including the intelligence community, are getting in on the action. The Cartel de los Soles is a loose network of police, military, and intelligence officials cashing in their influence for a healthy cut of the drug profits.
Not unlike Honduras, the threats of organized crime and terrorism are tearing at the fabric of social order and political control in Venezuela. Additionally, many Venezuelan cities are overrun with street crime and urban gang warfare that terrorizes the general population, creates an insecure and hostile living environment, and seeks through intimidation and murder to control local political power structures. But another element of domestic terrorism exists in Venezuela: violent actions carried out by political opposition against the ruling elites and government. Over the last decade, hundreds of people have been killed, property destroyed, and internal security threatened. Venezuela has one of the highest murder rates on the planet. This form of domestic terrorism creates major policing issues that drive the federal government to take extraordinary measures, including the use of military forces to maintain order and localized control. The Venezuelan intelligence service is key to these military and paramilitary operations.
The Bolivarian National Intelligence Service (SEBIN) is the premier intelligence agency in Venezuela. "Created primarily as an internal security force, it reports directly to the Vice President of Venezuela."  The Organization of American States has described SEBIN as the politically-controlled police force of the Bolivarian government. SEBIN has long been compared to Israel's Mossad in terms of tactics and operational effectiveness. Unlike Mossad, SEBIN can also be a force that utilizes its power for self-aggrandizement and corruption. When carrying out its primary function of providing for state security, "SEBIN has an extensive record of human rights violations that include torture against 'enemies of the state,' whether they be domestic or foreign."  SEBIN even acted as a base of operations for the American CIA in its own efforts against a post-revolutionary Cuba. Working closely with the CIA, SEBIN is accused of doing their dirty work including the torture and murder of political opponents. Thus, SEBIN is an effective political tool to deal with organized crime and domestic terrorism, including continuous sweeps for possible threats to the regime. To accomplish this mission, SEBIN has erected one of the most extensive surveillance programs in the world.
Former SEBIN operatives and other internal security experts have gone on record to say that the Venezuelan government has spared no expense in putting together a formidable domestic surveillance system using Russian and Italian technology. The information collected by SEBIN is used to build a huge database in which profiles of "people of interest" are created either for immediate action, continued monitoring, or "watch listing". The tools are especially useful against organized crime that uses modern communications and computer-based technologies to foster their own illicit business operations. In short, SEBIN is the militarized, politicized arm of the federal government. The agency has been weaponized to deal directly with organized crime and terrorist-related activities within the country, unfortunately including political opposition.
Colombia
"After more than half a century of civil war and the rise and fall of drug trafficking empires, Colombia has made huge strides in improving its security situation in recent years."  But, not unlike its neighbors, Honduras and Venezuela, Colombia is also beset by organized crime and forms of domestic terrorism fomented by guerrilla rebels. The Colombian underworld is a strange mixture of old crime organizations that espouse their own political ideologies along with newer criminal enterprises that have openly declared war on the federal government. The scope of criminal activity is common to the entire region and includes drugs, weapons, money laundering, human trafficking, extortion, and even illicit mining operations. Combating these threats is the job of the Colombian intelligence agency, which can be divided into a pre- and post-2011 history. The roles, missions, authority, and powers of the agency are linked to these two periods of time.Again, not unlike Honduras and Venezuela, Colombia's intelligence service had its darker days in terms of corruption and close ties to organized crime.
"The Administrative Department of Security (Spanish: Departamento Administrativo de Seguridad, DAS) was the Security Service agency of Colombia, which was also responsible for border and immigration services. It was dissolved on 31 October 2011 as part of a wider Executive Reform andthe leadership was replaced by the Dirección Nacional de Inteligencia (DNI)."  DAS was initially chartered to work internal security issues for state and local governments. It was the largest civil secret service in Colombia. With an annual budget of over $100M and more than 5,000 field agents, DAS produced strategic and operational intelligence for federal decision-makers. Additional duties included providing judiciary police investigative services, as well as acting as the nation's premier counterintelligence service responsible for both domestic and foreign threats to national security. DAS was even responsible for the control of immigration, including handling visas. Interested in stronger relations with the United States, DAS worked with the Drug Enforcement Agency to corroborate many of its policy positions. But what now seems to be a common element for Latin intelligence agencies, elements of DAS were double-dealing and lining their own pockets in the process.
"In late 2011, President Juan Manuel Santos announced that DAS was to be replaced by a new agency," the national intelligence agency (ANIC, in Spanish). This time around, the sole purpose of ANIC was simply to gather intelligence on domestic and foreign threats. Interface of ANIC with the military was designed to be a rare occurrence, except in extreme situations where national security was directly threatened, as determined by the federal government. The terrorism associated with guerrilla rebels apparently rises to that level. Political supporters of those FARC guerrillas are considered legitimate targets. ANIC has supported police and military operations aimed at eliminating these political opponents.
"Colombia distinguishes itself from the majority of the rest of the countries of the region because it has not suffered prolonged military governments or democracy interruptions."  Lacking this string of transition periods, the government has been able to keep a close hold on its intelligence agency and the data collected and analyzed. The government has been successful at keeping the intelligence community focused on government-required intelligence issues, lessening the chance that the agency will begin to chart its own course and drift towards graft and corruption in the process. ANIC does its work and there have been few scandals associated with the agency. In short, it "respects democracy and the rule of law" and thus stands out compared to the previous two cases.
Honduras, Venezuela and Colombia: A Comparative Intelligence Snapshot
The intelligence agencies of Honduras, Venezuela and Colombia are non-Western in design and function. Because of the historical, social, and political unrest evident in each, the intelligence services were established to provide internal security primarily in support of government preservation and continuity. Human rights and civil liberties came at a premium and were not a top priority given the threats supposedly posed by organized crime and domestic terrorism imposed by violent street gangs and political opposition entities. This aspect separates them from Western counterparts, as these three Latin ICs do not really distinguish between internal and external security threats. In many ways they see them as an integrated and holistic threat picture, since many of the internal threats have financial and material support beyond national borders, such is the nature of transnational organized crime. Of the three, the Colombian intelligence agency is more normalized in terms of its recognition and approval by Western powers, most especially the United States. Venezuela finds itself on the other side of that political-intelligence approval spectrum. Recently, the United States has lent more credence and support to government opposition in Venezuela than to the recognized elected government. Senator Robert Menendez, Chairman of the U.S. Senate Foreign Relations Committee, in hearings designed to impose sanctions against Venezuela, tended to "minimize the seriousness of the widespread violence carried out by the opposition."  He went on to blame the Maduro government for the continued unrest.
The current policies of all three states and their intelligence agencies are similar in execution, though Honduras and Venezuela seem more brutal and less concerned with collateral damage. Consequently, they have not been as successful because the intelligence agencies have acted in a bipolar way, often collaborating with criminal elements and terrorists while also gathering intelligence for their ultimate demise. Western liberal democracies have stronger, more executable laws that prevent such intrusive and systemic levels of corruption and are thus able to more successfully deal with organizational threats.
Given their common Latin heritage and geopolitical concerns, all three countries should be acting in concert and sharing intelligence. With state-of-the-art technologies and closer ties with the West, the ability to share intelligence and create a regional security zone is certainly within the realm of possibility. Recent reforms in Colombia have gone a long way to clean up governmental agency corruption, especially within its intelligence organization, making its IC less prone to militarization and politicization. Honduras and Venezuela comparatively have a long way to go but they could learn a lot from their near peer. Only time will tell how seriously they consider the opportunity.
US-led 'Psychological Wars' Against Russia, China Lead to All Lose Situation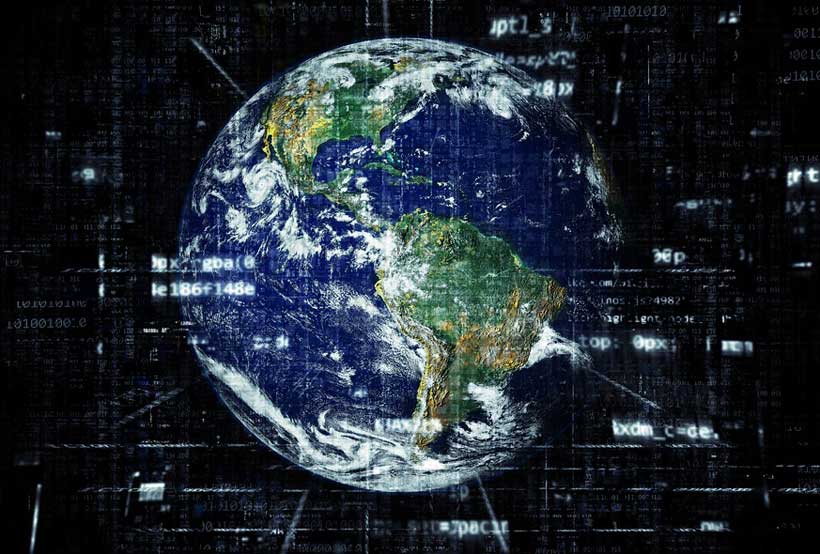 Andrei Ilnitsky, an advisor to Russian defense minister, said in an interview at the end of March that the US and the West are waging a "mental war" against Russia. Why does the West resort to the psychological war? How will Russia cope with the psychological war? Global Times (GT) reporters Wang Wenwen and Lu Yuanzhi interviewed Andrey Kortunov, director general of the Russian International Affairs Council, on these issues by email.
What are the features of such a psychological war?
There is nothing new about psychological wars – they have always been a part of standard military operations. The goal has been to demoralize both your enemy's army and its population at large in order to break down the will of your opponent to fight and to resist. Ancient kings, emperors and warlords broadly used over-exaggeration, deception, disinformation, mythology, and so on. However, today states commonly use these instruments of psychological wars not only during military conflicts, but in the peacetime as well. Moreover, new information technology offers plenty of innovative ways to get your message to select target audiences in a foreign country; you can customize and focus this message as never before. Each of us is a target in this warfare, even if we do not feel it.
The US-led West used to wage color revolutions on countries they deem as adversaries. What are the differences between the color revolution and the psychological war? Why does the West resort to the psychological war?
A color revolution is an unconstitutional regime change caused by sizeable and sometimes violent street activities of the radical opposition. Western leaders usually welcome such changes and arguably render them diverse political, organizational and financial assistance. Nevertheless, a regime change cannot come from nowhere. There should be significant political, social, economic or ethnic problems that, if remain unresolved for a long time, gradually lead to a color revolution. Psychological wars help to articulate unresolved problems, deprive the leadership of a target country of legitimacy in the eyes of its own population and, ultimately, prepare a color revolution.
What are the likely outcomes for the West's psychological war on Russia? How will Russia cope with the psychological war?
Russian authorities are trying to limit opportunities for the West to wage the psychological war by exposing Western disinformation and imposing restrictions on select Western media, NGOs and foundations that are perceived as instruments of waging the war.
Is the West capable of launching a military offensive on Russia?
Russia remains a nuclear superpower with very significant military capabilities. A nuclear war with Moscow could lead to the annihilation of the humankind and therefore cannot be considered a feasible option. Even a full-fledged conventional conflict between Russia and the West in Europe would turn into a catastrophe of an epic scale for both sides. It does not necessarily mean that we can rule out such a scenario, but I think that if there were a war, it would erupt because of an inadvertent escalation rather than because of a rational decision to launch a military offensive.
The West has never dropped the illusion of changing China's and Russia's systems to that similar of the West by adopting the tactic of "peaceful evolution." How could Russia and China join hands in face of such Western attempts?
Indeed, many in the West still believe that their system has a universal value and that eventually both Russia and China should move to Western-type liberal political systems. These views are less popular now than they were twenty or thirty years ago, but we cannot ignore them. Moscow and Beijing have the right to defend themselves against the Western ideological and psychological offensive. Still, I see the solution to the problem of psychological wars in a "psychological peace" should be based on a common understanding on what is allowed in the international information exchange and what is not. Russia and China could work together in defining a new code of conduct regulating the trans-border information flows. In the immediate future, the West will be reluctant to accept this code, but we should keep trying. In my view, this is the only way to proceed; if psychological wars continue, there will be no winners and losers – everybody will lose.
From our partner RIAC
Boko Haram: Religious Based Violence and Portrayal of Radical Islam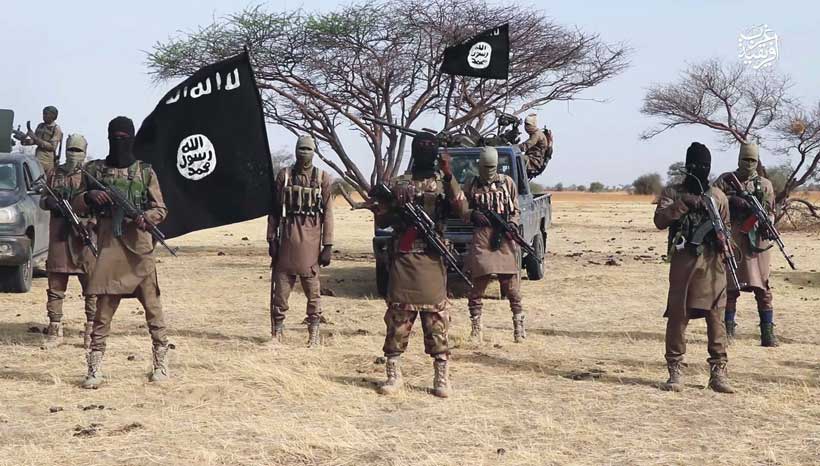 Modern-day global and domestic politics have set forth the trend that has legitimized and rationalized the use of religion as a tool to attain political gravity and interests. Similarly, many religion-oriented groups use religion to shape their political agenda and objectives, often using religion as a justification for their violent activities. Most of these mobilized groups are aligned with Islam. These groups have promoted religion-based violence and have also introduced new waves and patterns in global terrorism. Some prominent organized groups that attain world attention include Boko Haram, ISIS, Al- Qaeda, and the Taliban. These groups have potentially disrupted the political establishment of their regions. Although, a comparative insight delivers that these various organizations have antithetical political objectives but these groups use Islam to justify their violent actions and strategies based on violence and unrest.
The manifesto of Boko Haram rests on Islamic principles i.e. establishing Shariah or Islamic law in the region. A system that operates to preserve the rights of poor factions of the society and tends to promote or implement Islamic values. Hence, in this context, it negates westernization and its prospects. However, the rise of Boko Haram was based on anti-western agenda which portrayed that the existing government is un-Islamic and that western education is forbidden. Hence, the name Boko Haram itself delivered the notion that western culture or civilization is forbidden. Boko Haram has a unique political and religiously secular manifesto. Boko Haram was formed by Mohammad Yusuf, who preached his agenda of setting up a theocratic political system through his teachings derived from Islam. And countered the existing governmental setup of the Christians. The violent dynamics surged in 2009 when an uprising against the Nigerian government took the momentum that killed almost 800 people. Following the uprising, Mohammad Yusuf was killed and one of his lieutenants Abu Bakar Shekau took the lead.
Boko Haram used another violent strategy to gain world attention by bombing the UN Compound in Abuja that killed twenty-three people. The incident led to the declaration of Boko Haram as a Foreign Terrorist Organizationby the United States Department. Thus, the group continued the process of violence and also started to seize several territories like Bama, Dam boa, and Abadan. They also extended their regional sphere in terms of occupation using violent strategies. The violence intensified when in the year 2014, 276 girls were abducted from Girl's school in Chibok. This immediately triggered global outrage and developed an image of religious extremism and violence. This process continued over the years; one reported case articulated that a Christian girl 'Lean Shairbu' was kept in captivity for a prolonged period upon refusal to give up her religion. Ever since, the violence has attained an upward trajectory, as traced in the case of mass Chibok abduction and widespread attack in Cameroon in the years 2020 and 2021.
After establishing a regional foothold Boko Haram improvised new alliances especially in 2015 after the government recaptured some of its territories that pushed the militant group near Lake Chad and to the hilly areas. Consequently, Abu Bakar Shekau turned towards international alliance and pledged its allegiance to IS. This created two branches of Boko Haram called Jamat u Ahlis Liddawatiwal Jihad (JAS) headed by Abu Bakar Shekau and Islamic State in West Africa Province (ISWAP) lead by Musab Al Barnarwai. The ISWAP developed strong social, political, and strategic roots in the region. It has embedded itself socially in the hearts and minds of people by establishing their caliphate and judicial system.
The pattern of religion-based conflicts has transformed the global religious conflicts. That is often referred to as extremist terrorism based on religion. Hence the rise of Boko Haram also involved demographics that complimented their political objectives. As the state of Nigeria is an amalgamation of Christians and Muslims; and has been constructed as a distinct ethno-lingual society, historically. The Christians resided in the South of Nigeria while the Muslims were located in Northern Nigeria. The northern side suffered from poverty, illiteracy, unemployment, and public health issues under the government of Goodluck Jonathan. His government was centrally weak and marginalized the Northern side. This also contributed as one of the major factors that granted an edge for the influence and legitimacy of Boko Haram. Therefore, the main reason that triggered the organization and its move was based on Islamic principles of Jihad and Tajdid. This presents new notions of religion to recruit and incorporate more people into their community. The concept of Jihad has been historically driven which reflects and justifies acts against the unjust state and its authority. It also expands the capacity for social hostilities against the non-religious entities promoting hatred and non-acceptance. This also breeds religious extremism and rigidity that further validates the use of violence on their behalf. Hence Jihad acts as a driving force to strive against the un-Islamic state structure for Islamic religious social fabric. Moreover, this religiously derived conception of violent confrontation has always been legitimized in terms of the historic concept of war and terms of self-defense.
As a radical and contemporary religious belief; Jihad is regarded as the manifestation of religious violence and extremist terrorism. The establishment of the caliphate and state-like institutions represents a radical Salafist view regarding the establishment of the Islamic state structure. The ISWAP acts as a pseudo-state or state with in state that has established its authority and control. The reflection of another religious proclamation ofTajdid refers to the renewal of religious norms that aims at reconstruction or reset of social structure in accordance with Islamic values. Jihad and Tajdid collaboratively serve to generate notions about the reset of the political framework as an Islamic state system. The socio-religious reconstruction is particularly divergent from the western one. As western societies are often pluralistic, while Boko Haram's vision aims as establishing Islamic social composition. Moreover, the western setup provided constitutional provisions to women in terms of rights, freedom, education, and liberty. This completely contradicted their conceptualization of women. Hence, this also generated gender-based violence as means to protect Islamic values. This was closely witnessed during the abduction of girls from their school. Furthermore, Islamic radicalization has been pursued through different channels that have extensively contributed to narrative building amongst the population, propaganda, and the development of a religious mindset in the African region. One of the most prominent tactics used for the purpose has been achieved through the propagation of literature. The scholars started to preach about Jihad and its implications since the 15th Century. The channel continues to date where the teachers preach about these scholarly findings that further encourages the youth to turn towards radical Islamization. The degree of radicalization elevates as Boko Haram propagates the concept of exclusivism that tends to oppose other value systems and beliefs. This creates a rift the society and deteriorates the sense of co-existence. As a result, Boko Haram represents a destructive paradox that promotes religious extremism and violence through misinterpretation of Islamic principles. Pursuing the political agenda of Boko Haram under the banner of Islamic law; which is power-oriented and would help them maintain dominance politically, economically, and territorially in the African region.
Security of nuclear materials in India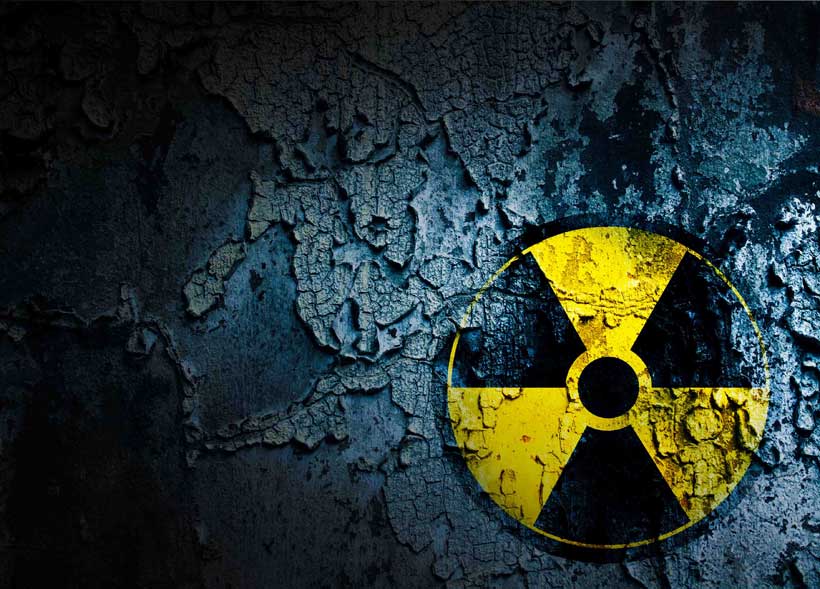 The author is of the view that nuclear security is lax in India. More so, because of the 123 Agreement and sprawling nuclear installations in several states. The thieves and scrap dealers even dare to advertise online sale of radioactive uranium. India itself has reported several incidents of nuclear thefts to the international bodies. The author wonders why India's security lapses remain out of international focus. Views expressed are personal.
Amid raging pandemic in the southern Indian state of Maharashtra, the anti-terrorism squad arrested (May 6, 20210) two persons (Jagar Jayesh Pandya and Abu Tahir Afzal hussain Choudhry) for attempting to sell seven kilograms of highly-radioactive muranium for offered price of about Rs. 21 crore. The "gentlemen" had uncannily advertised the proposed sale online.. As such, the authorities initially dismissed the advertisement as just another hoax. They routinely detained the "sellers-to-be" and forwarded a sample of their ware to the Bhabha Atomic Research Centre. They were shocked when the centre reported that "the material was natural uranium". As such the squad was compelled to book the duo under India's Atomic Energy Act, 1962 at Nagpur police station (Explained: ATS seizes 7 kg uranium worth Rs. 21 crore from a scrap dealer…Indian Express May 7, 2021).
Not a unique incident
The event, though shocking, is is not one of its kind. Earlier, in 2016 also, two persons were arrested by Thane (Maharashtra) police while they were trying to sell eight to nine kilograms of depleted uranium for Rs. 24 crore. It is surmised that sale of uranium by scrap dealers in India is common. But, such events rarely come in limelight. According to Anil Kakodar, former chairman of the Atomic Energy Commission, `Factories using uranium as a counterweight in their machines are mandated to contact the Atomic Energy agencies and return uranium to them. They however resort to short cuts and sell the entire machine with uranium in scrap'.
India media scarcely report such incidents. However, Indian government sometimes reports such incidents to the International Atomic Energy Agency (IAEA) to meet disclosure requirements. According to international media reports (February 25, 2004), India reported 25 cases of "missing" or "stolen" radio-active material from its labs to the IAEA. Fifty-two per cent of the cases were attributed to "theft" and 48% to the "missing mystery". India claimed to have recovered lost material in twelve of total 25 cases. It however admitted that 13 remaining cases remained mysterious.
India's reports such incidents to the IAEA to portray itself as a "responsible state". It is hard to believe that radio-active material could be stolen from nuclear labs without operators' connivance.
Nine computers, belonging to India's Defence Research and Development Organisation establishment at Metcalfe House, New Delhi, were stolen. India communicated 25 cases of 'stolen or missing' uranium to the IAEA. In different incidents, uranium in varying forms and quantities continue to be recovered from scrap dealers and others by Indian authorities. The recoveries include fifty-seven pounds of uranium in rod form, eight kilograms in granular form, two hundred grams in semi-processed form, besides twenty-five kilograms in radioactive form, stolen from the Bibi Cancer Hospital.
Too, the 'thieves' stole three cobalt switches, worth Rs. 1.5 million, from Tata Steel Company laboratory at Jamshedpur (Jharkhand). A shipment of beryllium (worth $24 million), was caught in Vilnius, on its way to North Korea. Taiwanese authorities had intercepted a ship carrying dual-use aluminum oxide from India to North Korea. A New Jersey-based Indian engineer Sitaram Ravi Mahidevan was indicted for having bypassed US export procedures to send blue-prints of solenoid-operated valves to North Korea.
We know that the Taiwanese authorities had intercepted a ship, carrying dual-use aluminum oxide from India to North Korea. The oxide is an essential ingredient of rocket casings and is, as such, prohibited for export to "rogue" countries.
Pakistan bashing
Despite recurrent incidents of theft of uranium or other sensitive material from indiandian nuclear labs, the IAEA never initiated a thorough probe into lax security environment in government and private nuclear labs in india. However, the international media has a penchant for creating furore over uncorroborated nuclear lapses in Pakistan. The Time magazine article 'Merchant of Menace', had reported that some uranium hexafluoride cylinders were missing from the Kahuta Research Laboratories. Pakistan' then information minister and foreign-office spokesman had both refuted the allegation. Masood Khan (foreign office) told reporters, `The story is a rehash of several past stories'.
Similarly, Professor Shaun Gregory in his report 'The Security of Nuclear Weapons' contends that those guarding about 120 nuclear-weapon sites, mostly in northern and western parts of Pakistan, have fragmented loyalties. As such, they are an easy prey to religious extremists.
Frederick W. Kagan and Michael O'Hanlon, also draw a gloomy portrait of the situation in Pakistan. In their article, published in The New York Times, dated November 18, 2007, they predicted that extremists would take over, if rule of law collapses in Pakistan. Those sympathetic with the Taliban and al-Qaeda may convert Pakistan into a state sponsor of terrorism. They pointed to Osama bin Laden's meeting with Sultan Bashiruddin Mahmood and Chaudhry Abdul Majeed, former engineers of Pakistan's Atomic Energy Commission (having no bomb-making acumen).
They claimed that U.S. military experts and intelligence officials had explored strategies for securing Pakistan's nuclear assets. One option was to isolate the country's nuclear bunkers. Doing so would require saturating the area, surrounding the bunkers, with tens of thousands of high-powered mines, dropped from air, packed with anti-tank and anti-personnel munitions. The panacea, suggested by them, was that Pakistan's nuclear material should be seized and stashed in some "safe" place like New Mexico.
Rebuttal
The fact is that the pilloried Pakistani engineers had no knowledge of weaponisation ("When the safest is not safe enough," The Defence Journal -Pakistan), pages 61-63). The critics mysteriously failed to mention that Pakistan is a party to the UN Convention on the Physical Protection of Nuclear Materials. The steps taken by Pakistan to protect its nuclear materials and installations conform to international standards. The National Command Authority, created on February 2, 2000, has made fail-safe arrangements to control development and deployment of strategic nuclear forces. Pakistan's nuclear regulatory authority had taken necessary steps for safety, security, and accountability of Pakistan's nuclear weapons, facilities, and materials even before 9/11 incident. These controls include functional equivalent of the two-man rule and permissive action links (PALs). The indigenously-developed PALs are bulwarks against inadvertent loss of control, or accidental use of weapons. So far, there has been no security lapse in any of Pakistan's nuclear establishments.
Abdul Mannan, in his paper titled "Preventing Nuclear Terrorism in Pakistan: Sabotage of a Spent Fuel Cask or a Commercial Irradiation Source in Transport", has analysed various ways in which acts of nuclear terrorism could occur in Pakistan (quoted in "Pakistan's Nuclear Future: Worries beyond War"). He has fairly reviewed Pakistan's vulnerability to nuclear terrorism through hypothetical case studies. He concludes that the threat of nuclear terrorism in Pakistan is a figment of imagination, rather than a real possibility.
There are millions of radioactive sources used worldwide in various applications. Only a few thousand sources, including Co-60, Cs-137, Ir-192, Sr-90, Am-241, Cf-252, Pu-238, and RA-226 are considered a security risk. The Pakistan Nuclear Regulatory Authority (PNRA) has enforced a mechanism of strict measures for administrative and engineering control over radioactive sources from cradle to grave. It conducts periodic inspections and physical verifications to ensure security of the sources. The Authority has initiated a Five-Year National Nuclear-Safety-and-Security-Action Plan to establish a more robust nuclear-security regime. It has established a training centre and an emergency-coordination centre, besides deploying radiation-detection-equipment at each point of nuclear-material entry in Pakistan, supplemented by vehicle/pedestrian portal monitoring equipment where needed.
Fixed detectors have been installed at airports, besides carrying out random inspection of personnel luggage. All nuclear materials are under strict regulatory control right from import until their disposal.
Concluding remarks
Nuclear controls in India and the USA are not more stringent than Pakistan's. It is not understood why the media does not deflect their attention to the fragile nuclear-security environment in India. It is unfortunate that the purblind critics fail to see the gnawing voids in India's nuclear security.
The 'research work' by well-known scholars reflects visceral hatred against Pakistan. The findings in fresh 'magnum opuses' are a re-hash or amalgam of the presumptions and pretensions in earlier-published 'studies'. It is time that the West deflected its attention to India where movements of nuclear materials, under the 123 expansion plan, are taking place between nuclear-power plants sprawling across different states.
Above all, will the international media and the IAEA look into open market uranium sales in India.