What Were Shapers Shaping at the SHAPE APAC 2018?
Just over a week ago over 150 young people across Asia-Pacific gathered in Bangkok for four days in an event dubbed as SHAPE APAC 2018. For outsiders little was known about what was to happen. For Global Shapers that are now 7,000 strong globally the event was one not to be missed. The event was organised by Global Shapers Bangkok Hub, an activity largely by and for fellow Global Shapers Community, a volunteer initiative of the World Economic Forum. The Bangkok Hub has been in existence since 2012 just before the first World Economic Forum in ASEAN held in the same year. The past years have seen many changes including in leadership and collective power of young people to contribute for "the greater good". That said, as the Hub is evolving out of the SHAPE APAC, which is in many ways its tipping point, the question it is being presented is: to what extent can the power of this autonomous collective– run completely voluntarily and without external funding, and now bigger than ever –turn into positive energy that results in lasting change to the outside community, precisely those they are meant to serve? So I made a conscious effort to sit Raghav Mettakhun, the current lead of the Bangkok Hub, down to share his thoughts and vision for Bangkok. Let's see what we get out of this conversation.
First of all, could you share what SHAPE APAC is all about?
SHAPE APAC 2018 was tasked to bring together Global Shapers from the region under a specific theme. There are 7 more SHAPEs organised annually in other parts of the world map. Our main drive was to connect, empower and inspire young people to initiate impactful projects in their home communities. We selected 'Green Evolution and Sustainable Lifestyle' as a theme as we wanted to raise awareness of the impact of their daily lives on the communities they live in. Participants chose a track that was most relevant to them. We had 'Blockchain and Smart Energy', 'Sustainable Cities' and 'Future of Food'. We also included filed visits in and near Bangkok to expose participants to sustainability issues in real life contexts. Some of these activities included visiting local neighborhoods looking at how local residents have coped with rapid urbanization and tourism growth. Another one was at local fishing communities in Samutsangkram during which participants had the chance to participate in community lifestyles in the coastal mangrove ecology.
Why was sustainability chosen for SHAPE APAC 2018 – what is its significance?
Since 1987 when the term 'sustainability' was formally put forward as an agenda to guide the global development, it has transcended from a political rhetoric into fields of business and lifestyles. These were amplified due to recent events related to climate change – record temperature and floods in Japan, tsunami and earthquake in Indonesia, drought in China, you name it. Not only environmental effects but social and economic issues too. Bringing my passion in the environment, we also integrated the resource minimization aspect to it where everyone was encouraged to bring their own refillable water bottles as SHAPE APAC is the first ever single-use plastics-free event.As Bangkok Hub, we realised that these issues should be priorities for young people and they too should have a role to play in driving the change. In shaping SHAPE APAC, we were contemplating over how Global Shapers can make a difference. Our key objective is to get them inspired and implement related projects in their communities.
How were you initially involved in sustainability issues yourself…what was your personal background?
Although I was born and lived in the city almost my entire life I must admit that I'd always lived in the bubble, a pretty big and thick one. I came from a middle-class background where my family is managing a textile business in Bangkok for the past 50 years. I was educated in a private all-boys Catholic school and an international school before heading off to the UK for university for a degree in Environmental Science – the subject that have raised eyebrows of many Asian parents, a subject that is unlikely to bring substantial income comparing to Engineering, Law or Medicine. I have been labelled into so many different things from my surface-level background. I am by no means an expert on the issue but my willingness to make change remains the same. For me, sustainability is not just about protecting the environment, not using plastic bags and straws in the name of saving the world but viewing life and business from the ground up, seeing what we can change, what impact we can make in our community in Bangkok. Let's try not to fall into the trend and abuse the buzzword that can sometimes lead to greenwashing.
So building on from this big SHAPE experience, which was somewhat a "gamechanger" for Bangkok Hub? What's the Hub's gameplan in relation to sustainability issues looking ahead?
As many previous SHAPE organisers have said, organising SHAPE is either make or break. I am sure that everyone in my team would agree with me that it is the former. We became closer than ever before. Continuing on from SHAPE APAC, we will bring topics of SHAPE APAC's tracks to integrate into existing projects from now, at least for the year ahead. We plan to seek collaboration from neighbouring Hubs and roll out some of these projects. Maybe I am over ambitious but I think it is not impossible. I have seen positivity from participants attending, and I am sure many will be more than willing to lend us a hand to impact a couple of hundred to many thousands! One of specific plans I have in mind include implementing tree plantation and monitoring across cities in ASEAN, educating locals on compost, and blockchain 101 for beginners.
Let's zoom out just a little bit. So Bangkok Hub has been existing for six years now? What do you think is special about the Hub and the Community itself?
The hub has come pretty far since our founding curator Nick Pisalyaput, Director of Sasin Entrepreneurship Center, who was nominated by the Global Shapers Community in 2012.  What is special about the hub is the members – its utmost important composition that keep the Hub going. Our members came from all walks of life and nationalities, from a hotel owner, social enterprise leaders, to human rights expert and food connoisseur. Our hub is more diverse than ever before with a common goal of adding value to making Bangkok a better city to live for all. We look for young people who are passionate, driven and committed.
I think that what we do should at least resonate with the World Economic Forum's vision which is 'Committed to Improving the State of the World'. Not only do we look for talented young individuals but we also look for those with exceptional level of integrity and service mind because without the will to serve the community, especially on a voluntary basis, members can be easily distracted by their full-time job and other priorities.It is really important especially in the volunteer setting that members get to know each other. Projects are best executed when there is trust, and teamwork is an absolute vital. Previously members were mostly from recommendations and referrals within our network of friends but now we strive to be more inclusive, what I mean is people with whom we are less likely to cross path in our daily lives. My aim is also to recruit more volunteers from the creative sector to enhance our diversity – with this could create comprehensive projects with greater impact.
Any final thoughts you want to share?
My vision is to educate and empower local communities to be more aware of the impact we are currently making in their daily lives – and how we could make a real difference. Resilience and adaptability are the keywords I would like to emphasise during my tenure in leading the Hub. For example, how we could live our lives sustainably through technological disruptions, demanding skill sets, increasing stress, higher cost of living but not higher income and climate change. The Hub will plan to create mini-projects led by Hub members e.g. mental health, environment, career planning, blockchain technology and sustainable fashion while we would concurrently drive a bigger project at the same time. Actually, we will have the meeting in a few weeks' time to discuss next steps in more detail. So, let's see.
It seems that the Hub's ambition is still running high under the current leadership. Like any other human structures, it seems that leadership is one of the key ingredients in shaping the overall direction and success for the Hub. However, the definition of success for Bangkok Hub should derive not from its members benefiting from the structure itself, but how much impact it truly creates on the community they live in. I suppose there is only one way to find out! If anything, SHAPE APAC 2018 was an instance of what young people can achieve when they come to work together and a reminder of the reason that a structure such as Global Shapers Community exists. To hear more about Bangkok Hub or support the group you already know how to find them!
The SHAPE APAC 2018 summit was sponsored by Mae Fah Luang Foundation under Royal Patronage and Thai Beverage PCL. Also supported by SPCG, Tesco Lotus, TCEB, Six Network, Alvaascé, Makkha Spa and 192 Logistics.
ASEAN Summit 2023: Shaping Southeast Asia's Future and Beyond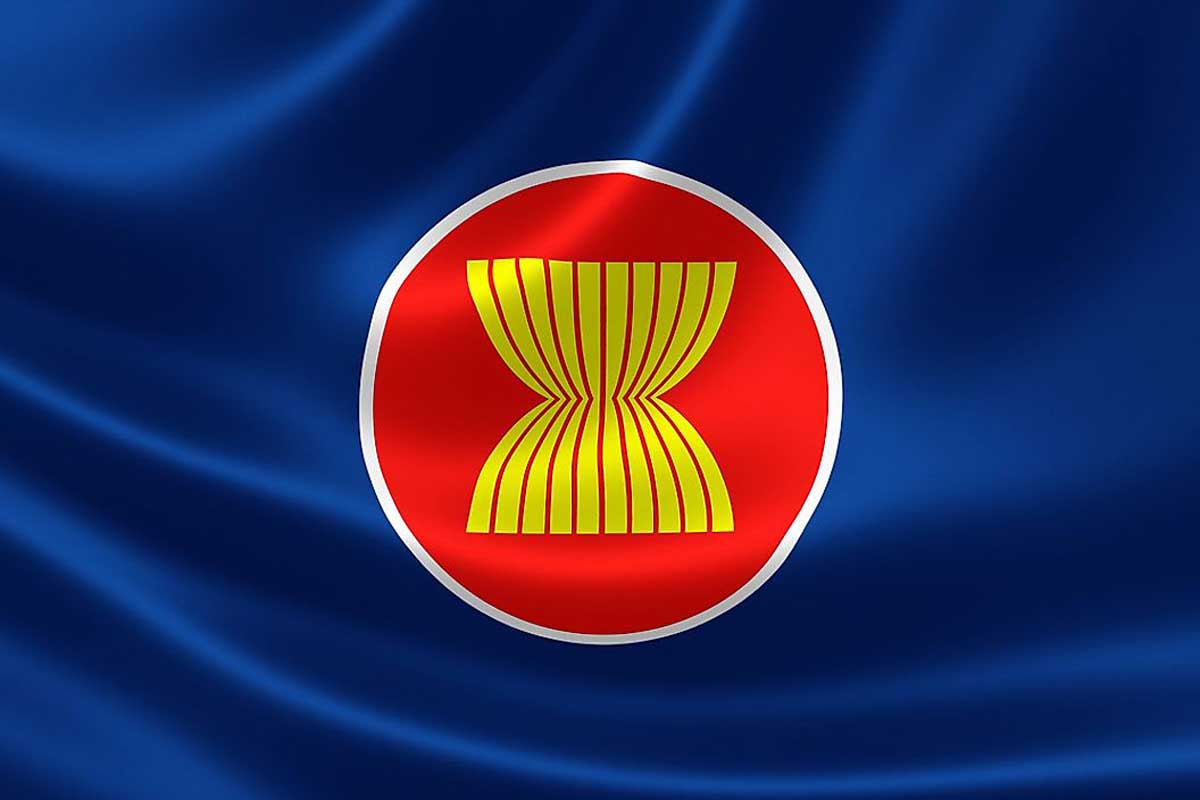 The 43rd ASEAN Summit held in Jakarta from September 5th to 7th, 2023, carries profound implications for the future of Southeast Asia and the broader Indo-Pacific region. As I reflect on the outcomes of this summit, it is evident that ASEAN has reaffirmed its role as a vital regional player and a catalyst for cooperation and progress. The theme "ASEAN Matters: Epicentrum of Growth" encapsulates the essence of this summit. It underscores that ASEAN is not merely a geographical region but a dynamic force at the heart of growth and development in the Indo-Pacific. This theme reflects a vision of ASEAN that is forward-looking, ambitious, and committed to addressing the multifaceted challenges of our times. The adoption of the ASEAN Concord IV, a comprehensive blueprint for ASEAN's future, is a testament to the organization's resolve. It emphasizes the importance of security, economic growth, and a broader regional role. It is noteworthy that ASEAN is not content with maintaining the status quo; instead, it seeks to shape the evolving dynamics of the Indo-Pacific, placing itself at the center of growth and stability.
Addressing security concerns within the region is paramount. The commitment to combating illicit drugs, maintaining a Nuclear Weapon-Free Zone, and upholding international maritime law in the South China Sea reflects ASEAN's dedication to preserving regional stability. In a world marked by geopolitical tensions, these commitments send a clear message that ASEAN is committed to ensuring peace and security within its borders. Economic growth and sustainability are core principles embedded within the ASEAN Concord IV. The emphasis on balanced growth, economic disparities, innovation, and environmental sustainability demonstrates a commitment to the well-being of all ASEAN citizens. It recognizes that economic progress must be inclusive and sustainable to truly benefit the entire region. ASEAN's expanding regional role, as outlined in the ASEAN Outlook on the Indo-Pacific (AOIP), is a significant development. It acknowledges the organization's potential to influence the broader geopolitical landscape. By emphasizing the importance of international law and mechanisms for resolving regional disputes, ASEAN positions itself as a responsible and proactive player in the Indo-Pacific region.
The Myanmar crisis presents one of the most pressing challenges in the region. ASEAN's condemnation of the violence and its commitment to the Five-Point Consensus, along with the Troika mechanism, reflect a united front to address this complex issue. While the path to resolution is challenging, ASEAN's engagement sends a strong message that it is actively working toward a peaceful resolution. The gesture of welcoming Timor-Leste into the ASEAN family signifies an expansion of the organization's influence. While details are yet to be finalized, this move reflects ASEAN's willingness to embrace new members and deepen its regional engagement. The decision to elevate the ASEAN Secretariat to the status of the ASEAN Headquarters is a step towards enhancing the organization's effectiveness. It reflects a recognition that a strong and centralized institution is essential for the successful implementation of ASEAN's goals. Global engagement is also a key aspect of ASEAN's vision. The organization's concern for the Middle East conflict and its support for a two-state solution demonstrate a commitment to peace and stability beyond its immediate region. This reflects ASEAN's aspiration to contribute positively to global affairs.
The 43rd ASEAN Summit in Jakarta has positioned ASEAN as a central force for unity, cooperation, and progress in Southeast Asia and the Indo-Pacific. The adoption of the ASEAN Concord IV and the various commitments made during the summit reflect a vision of ASEAN that is forward-thinking, proactive, and committed to addressing regional and global challenges. As we move forward, it is crucial to recognize that ASEAN's role extends beyond regional boundaries. It is a beacon of hope for collaborative and inclusive growth, a promoter of peace and security, and a responsible global player. In a world characterized by uncertainty, ASEAN's resilience and determination offer a promising path for a better future not only for its member states but for the entire Indo-Pacific region and the world. The outcomes of the 43rd ASEAN Summit demonstrate that the organization's principles, when translated into action, can shape the course of regional and global affairs, making it a cornerstone of stability and progress in the 21st century.
Beyond what has been discussed, the outcomes of the 43rd ASEAN Summit also shed light on several crucial aspects that warrant further examination in the realm of International Relations. One such aspect is the commitment to upholding international maritime law in the South China Sea. This commitment underscores the importance of maritime security and the complex web of territorial disputes in the region. It invites students and scholars of international relations to explore the intricate dynamics of maritime sovereignty, the role of international law, and the implications of these disputes on regional stability. Moreover, the ASEAN Concord IV's emphasis on innovation resonates with the growing relevance of technology and innovation in global affairs. It encourages a deeper exploration of how technological advancements impact international relations, from cybersecurity challenges to the transformative potential of artificial intelligence. Understanding the nexus between technology and diplomacy becomes increasingly vital in an era of rapid technological change. The adoption of the Troika mechanism as part of the response to the Myanmar crisis offers a practical example of conflict resolution mechanisms within regional organizations. It invites students to analyze the effectiveness of such mechanisms and their potential application in other regional conflicts. The study of conflict resolution strategies is a fundamental component of international relations research and education. Furthermore, the summit's focus on environmental sustainability aligns with the global discourse on climate change and ecological preservation. Students can delve into the implications of regional organizations like ASEAN engaging in environmental issues and the role they can play in advancing global environmental agendas, including the Paris Agreement. The potential expansion of ASEAN to include Timor-Leste prompts discussions on the dynamics of regional integration and the prerequisites for membership. It encourages students to explore the criteria and processes for joining regional organizations and the implications for both existing members and the prospective entrant. Such inquiries are central to the study of regionalism in international relations.
Biden's ASEAN Summit Absence Sparks Multilateral Concerns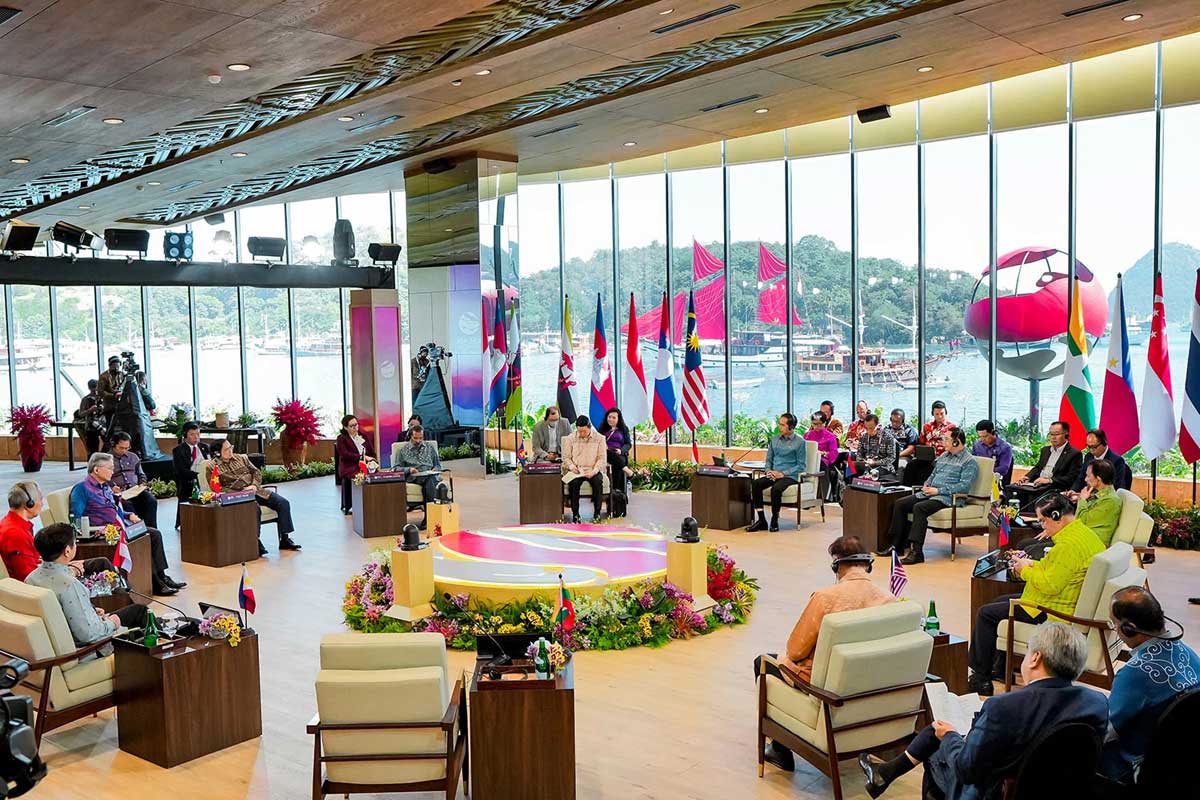 The recent convening of the 43rd ASEAN Summit in Jakarta serves as a poignant reminder of the pivotal role that multilateral cooperation continues to play in upholding peace, stability, and prosperity across the dynamic Asia-Pacific region. President Joe Biden's conspicuous absence at the ASEAN Summit sends a clear message that the United States prioritizes rivalry over multilateral cooperation, as well as a penchant for narrowly defined alliances instead of comprehensive multilateral engagement.
This decision underscores a strategic focus in Washington – one that seeks to further its interests through alternative avenues. Such a move carries profound implications for regional dynamics. Even as the summit was postponed to accommodate the U.S. President's schedule
It implies that the U.S. may increasingly lean towards pursuing its strategic interests through alternative pathways, possibly emphasizing bilateral or smaller multilateral arrangements. However, this approach risks undercutting the broader benefits that robust multilateral engagement offers, especially in a region as diverse and interconnected as the Asia-Pacific.
Multilateral cooperation, exemplified by forums such as the ASEAN Summit, provides an invaluable platform for addressing intricate regional challenges, facilitating dialogue, and bridging gaps among nations with diverse interests. By favoring more limited partnerships, the U.S. may inadvertently curtail its capacity to shape regional developments comprehensively and inclusively.
In the face of mounting geopolitical complexities, China stands out for its steadfast commitment to fostering collaboration and peaceful development. This commitment sharply contrasts with the United States' preference for bilateral and "small-multilateral" formats.
China acknowledges the enduring value of multilateralism in promoting regional stability and development. Its engagement with ASEAN underscores cooperation, economic interdependence, and peaceful coexistence, aligning closely with the goal of establishing an atmosphere conducive to dialogue and collaboration.
The United States' strategy towards ASEAN appears motivated by a desire to maintain the organization's division rather than unity. Such instability aligns with Washington's geopolitical interests in the region, as an unsettled ASEAN is perceived as more susceptible to U.S. influence and manipulation. This approach risks undermining ASEAN's unity and its collective pursuit of shared objectives.
While some regional countries may be tempted to align more closely with the United States for various reasons, they must exercise caution and evaluate the potential implications of such alignment. The U.S. has displayed a willingness to foment chaos and turmoil in the region to enhance certain countries' dependence on it. This approach poses significant risks to the stability and resilience of Asia-Pacific nations.
Over the past decade, China's unwavering commitment to a comprehensive strategic partnership with ASEAN has yielded numerous benefits for the region. Expanding trade between China and ASEAN underscores the importance of open markets and economic interdependence on a global scale.
China's support for pragmatic collaboration initiatives has not only spurred economic prosperity but also facilitated cultural exchange and people-to-people interactions throughout Southeast Asia. This approach, founded on principles of shared growth and mutual benefit, aligns seamlessly with ASEAN's tenets, bolstering the organization's influence in regional affairs.
Chinese Foreign Minister Wang Yi's declaration to implement the Declaration on the Conduct of Parties in the South China Sea with ASEAN countries and work towards a "Code of Conduct" underscores China's unwavering commitment to transforming the South China Sea into a region characterized by peace, friendship, and cooperation.
Throughout its history, ASEAN's resilience and centrality have remained defining features. This resilience empowers ASEAN to withstand external pressures and manipulation, ensuring its decisions reflect the collective interests of its member states. The China-ASEAN alliance strengthens this resilience, safeguarding ASEAN's independence and its ability to carve out its destiny.
As the United States continues to pursue its geopolitical objectives through diverse means, the Asia-Pacific region finds itself at a crucial juncture. ASEAN members must remain steadfast in adhering to the principles of dialogue, cooperation, and peaceful growth that have underpinned the organization's success for decades.
In this context, China's unwavering support for ASEAN's vision and its resolute commitment to multilateralism become all the more significant. China contributes to regional stability and development by promoting cooperation, economic growth, and people-to-people exchanges, reinforcing ASEAN's pivotal role as a critical force for peace and prosperity in the Asia-Pacific.
Each ASEAN meeting serves as a litmus test for genuine multilateralism, with participating nations carefully identifying between actors genuinely seeking collaboration and those knowingly contributing to conflict. Given the current political climate, Washington's policy decisions have huge repercussions, with any miscalculation potentially leading to unfavourable outcomes and increased diplomatic discontent.
Consequently, the United States must carefully weigh the long-term repercussions of its approach and strike a judicious balance between bilateral alliances and active engagement in global forums. A more comprehensive and inclusive engagement strategy in the Asia-Pacific can foster trust, spur collaboration, and secure a future marked by peace and prosperity for all nations in the region.
Regulating Quality Journalism: A Mission Impossible Against Algorithm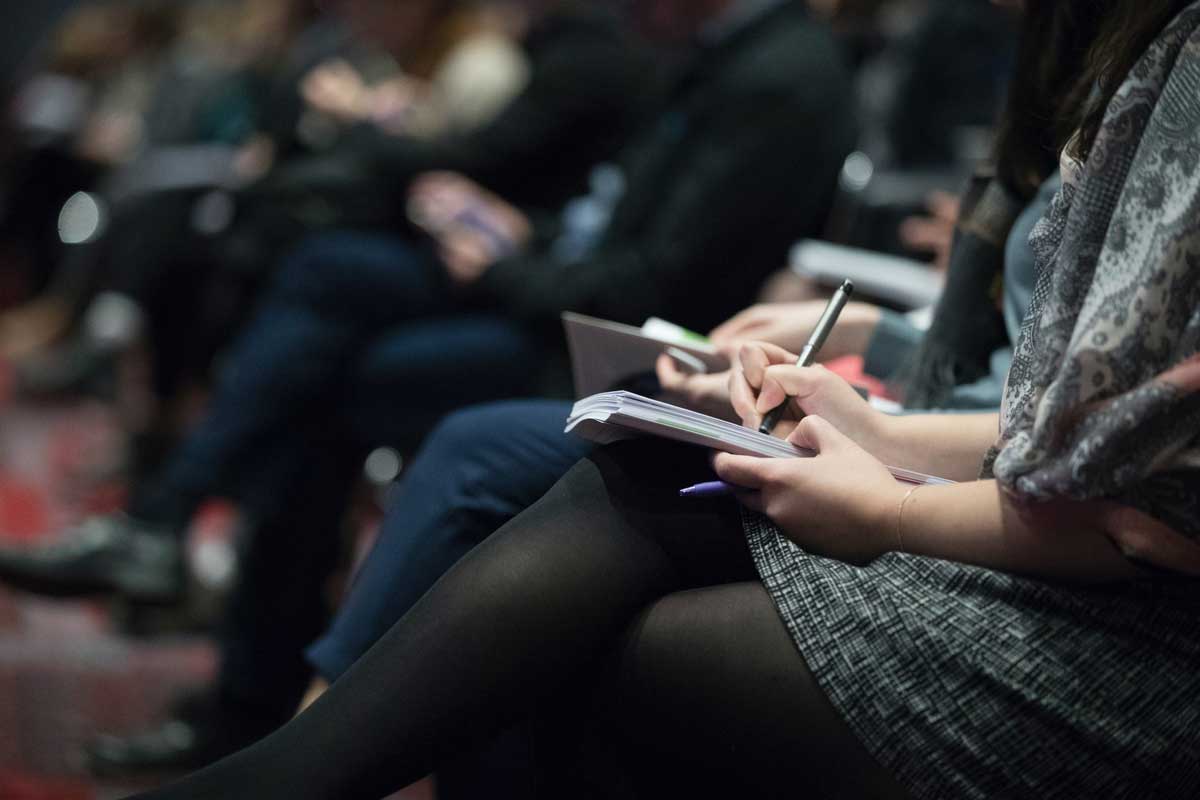 Authors: Hanif Abdul Halim and Haekal Al Asyari* 
Due to the shift in modes of communication from mass to personalized media; concerns of digital platforms monopolizing the news have risen. Several issues surrounding publisher rights, disinformation, and journalist ethics become a wakeup call for legislators.
The idea of a regulation that holds global digital platforms responsible for providing economic value to news content produced by local and national media has surfaced since National Press Day in 2020. On the commemoration of National Press Day last February, President Joko Widodo requested the Ministry of Communication and Informatics, the Press Council, and related stakeholders to finalize the clauses regarding publisher rights that will be included in the Presidential Decree Bill.
The Indonesian media industry has been anxious for quite some time with the presence of applications such as Baca Berita (Babe) which seem to gain more profit from news content than the media outlets that produce it. With the Bill including publisher rights, the media will receive some form of royalty for content distributed on digital platforms such as search engines (Google), social media (Facebook or X), and news aggregators (Google News, Yahoo News, LINE News) that fetches media content with no revenue share. Until today, the Bill in question 'Presidential Regulation (Perpres) concerning Digital Platform Responsibility for Quality Journalism' still awaits the President's approval.
The Bill's pain points
Seeing its purpose, the draft regulation considers several things related to the responsibility of digital platform companies to prevent fake news and respect for copyrights. Such companies are expected to be responsible for supporting quality journalism by upholding information sovereignty and algorithm transparency. In addition, media companies and digital platforms are also asked to work together regarding profit sharing to protect publisher rights.
However, the Bill is also seen as a threat by digital platforms and content creators. There are at least two issues of the draft that must be highlighted. First is the potential for abuse of power from the government which could endanger freedom of information. This is based on the obligation of digital platform companies to prevent the dissemination and commercialization of content that is deemed to not be in accordance with the Journalistic Code of Ethics. According to article 7(b) of the Bill, Digital platforms are required to remove content which are inconsistent with the Journalistic Code of Ethics based on recommendations from the Press Council. Currently, anyone could make a living in the digital realm if they understand the rules of the game. However, the presence of this regulation will give the Press Council power over which content creators could be monetized and which cannot.
Second, the public is also worried that in the future digital platforms would oppose to the regulation or even threaten to leave Indonesia if the Bill is left unrevised. Until now, at least two platform companies (Meta and Google) have expressed their objections. Google has stated that if the draft is issued without revisions, it could potentially limit news online and only benefit a small number of conventional media companies, leaving a negative impact on the digital news ecosystem.
Quality journalism and digital platforms
For the most part, quality journalism aims to uncover and educate readers about facts that are matters of public concerns by keeping with journalistic ethics of independence, transparency, trustworthiness, and objectivity. But it is a contention whether all digital platforms involve themselves in the activities of journalism and whether adherence to the code of ethics could ensure quality.
The Bill assumes digital platforms to be under the same scope of 'journalists' bound by the Journalistic Code of Ethics. According to the Code, they are expected to act independently, produce news that is accurate, balanced and in good faith. Furthermore, Digital platforms would be expected to fact-check the information, as well as to immediately retract, correct, and verify inaccurate news accompanied by an apology to its readers, listeners and or viewers. This would also apply to user generated content ("UGC") since the Code of Ethics is synchronized with the Cyber Media reporting guidelines.
The algorithmic dilemma
The stressing point is who will determine whether a journalistic product is in accordance with the Code or not. For those who are in favor of the Bill, believe that the Journalistic Code of Ethics must be trusted to the Press Council as the institution possessing legal basis. With a note that the 'executors' of the bill ought to be independent, professional, and free from the interests of the Government, digital platforms or media companies.
On the contrary, those who are against the Bill criticizes the danger of granting authority to a non-governmental body the power to determine what content appears online and which news publishers are allowed to earn advertising revenue.
It is a contestation between the longstanding presence of the Press Council as a main actor in protecting freedom of the press and the inevitable algorithm of digital platforms. The speed and accuracy of the algorithms owned by Meta, Google, and others alike in recent years have become the answer to people's needs for fast and accurate information. The algorithm allows search engines to move in a fraction of a second, presenting news personalized according to our interests.
Regulating digital platforms and news media
Efforts to regulate news and the digital media are not only carried out in Indonesia. In 2022 the Government of Canada issued a law to ensure fair profit sharing between digital platforms and news providers as well as strengthen media collective bargaining. The Canadian government observed the dominance of platform companies in the media ecosystem to be unbalanced because of platform providers earning far greater profits compared to media companies that produced the news.
Similarly, the European Media Freedom Act (EMFA) was issued to regulate the relationship between digital platforms and conventional media, stipulating that conventional media can request special treatment from digital platforms in relation to the way their content is moderated. Such special treatment includes platforms providing reasons why content will be rented and guarantees that their complaints will be 'processed and resolved with priority and without undue delay'. If the media find that their content or news is often stung – if not removed – by digital platforms, then the act provides space for media and digital platforms to amicably solve their disputes.
Ensuring freedom of information
One of the signs of deteriorating media industry is the decline of conventional media newsroom; despite their presence of guarding the nation for decades. The impact that digital companies have had on this situation is difficult to deny. With their system and algorithm, digital platforms could become an oligopoly group that controls the mass media market in Indonesia.
All in all, the Government's support behind the Bill is motivated by the best of intentions. However, it should be kept in mind that ensuring quality journalism must always be well balanced with the freedom of information and public interest.
*Haekal Al Asyari is a Law Lecturer at Universitas Gadjah Mada and a Ph.D. Candidate at the Faculty of Law, University of Debrecen, Hungary.