Serbian question in Montenegro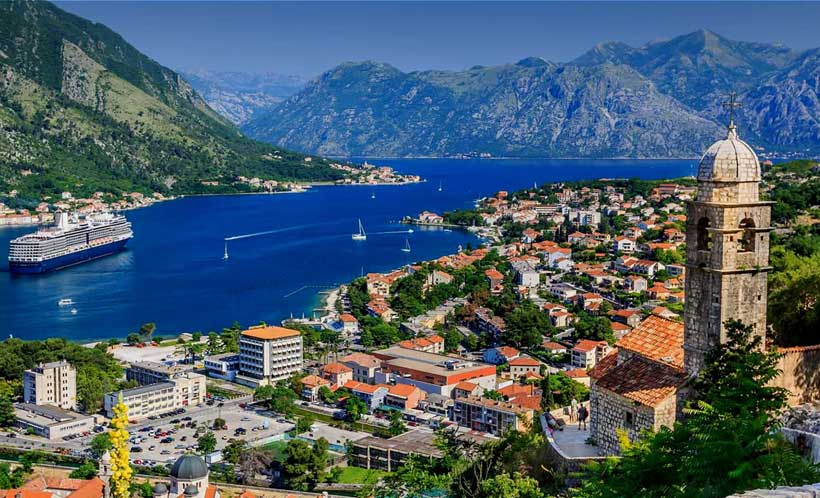 On August 5, 1999 the government of Montenegro announced a platform for new relations between Serbia and Montenegro, in order to review the status of Montenegro and electoral law. The Constitutional Court rejected this revision as being illegal. A little later, the question of Montenegrin independence was again raised – this time with the support of the European Union and the US administration. Montenegrin government has pursued a policy that has encouraged pro-independence policy, which resulted in the separation of Montenegro from Serbia in 2006. Montenegrin Serbs have been strong advocates of a joint state with Serbia, however, they were outvoted. And then at the referendum, the majority of the Orthodox population was for a common state with Serbia, but ruling Democratic Party of Socialists, along with national minorities, managed to win majority.
Many analysts expected that in future the absolute majority of citizens will be loyal to independent Montenegro, and that ethnic Montenegrins would make more than half of the population. However, the situation is completely different. Montenegro today is a deeply divided state. Montenegrin Serbs still do not accept the results of the referendum. They consider and publicly point out that the referendum was undemocratic with many irregularities. According to the 2011 census, Montenegrins make 44.98% of the population, Serbs 28.73%, Bosnians 8.65%, Albanians 4.91%, Muslims 3.31%, Roma 1.01%, and Croats 0.97%. It is important to point out that the citizens were pressured to declare themselves as Montenegrins. Otherwise, the Serbs would be an absolute majority in Montenegro.
The goal of the Montenegrin government is that Montenegrins are an absolute majority in the state, and this plan is implemented even before separation from Serbia. According to the census of 2003 year, 63.49% of the population said that they speak Serbian language, but Montenegrin government decided in 2004 to rename Serbian language. To that end, Montenegro has copmletely changed school programs. The Cyrillic alphabet is almost completely out of use, and almost all state correspondence is in Latin alphabet , Serbian poets were thrown out of school textbooks. Already on the 2011 census 42.88% of the population said that they speak Serbian language. Serbian National Council of Montenegro, in September this year, stated:
"The authority in Montenegro, in a coalition with minority nations, has stopped every prospect for citizens who declare themselves nationally as Serbs. In all spheres of social and political life she opposed, especially Bosniaks and Albanians, to the Serbs, discriminating all Serbs who are not ready to change their own identity in the already obvious project of the assimilation of the Serbian people in the national Montenegrins". Discrimination against Serbs, is best illustrated by the statistics. In the last four years, in Montenegro, on average, only 13 Serbs received a state job annually. This is 37 times less than the number of Montenegrins, since the state institutions annually employed on average 486 citizens who declared themselves as Montenegrins.
The average number of employed Serbs is smaller even when compared with Bosniaks. According to official statistics, 82.11% of Montenegrins work in public administration, and only 7% of Serbs. All this is done with the aim that the Montenegrin Serbs are no longer a significant demographic and political factor in Montenegro. Basically, Montenegrin Serbs are the main opponents of Milo Djukanovic and the Democratic Party of Socialists. It is important to note that the Democratic Party of Socialists is the ruling political party in Montenegro since the introduction of multy – party system in 1990. The main political goals of Montenegrin Serbs are, one state with Serbia and brotherly relations with Russia. It is precisely for this reason that the West is silent on the discrimination of the Serbs.
Montenegrin Serbs were the main opponents of Montenegro's entry into NATO. One of the main reasons for that is NATO's aggression against Serbia and Montenegro, as well as Russia's position that NATO expansion is dangerous and unnecessary. NATO aggression on Serbia and Montenegro, began 19 years ago. Aggression started without the approval of the UN Security Council. The attacks that lasted without interruption for 78 days severly damaged infratucture, commercial buildings, schools, health facilities, media houses, cultural monuments. The cost of the damage is estimated between 30 and 100 billion dollars. The final number of victims has not been officially declared, but Serbian estimates range between 1, 200 and 2, 500 dead and about 5, 000 injured.
From the above reasons and facts, Montenegrin government avoided the referendum on NATO, because most of the population was against the entry into NATO. The decision on entry into NATO was taken in the Parliament. By entering Montenegro into NATO, the West achieved a significant geopolitical victory. The territory of Montenegro has important geo – strategic signifance. It has access to the Adriatic Sea, controls the Strait of Otranto. From Montenegro, NATO will have an even stronger impact on the Raska (Sandzak) region in Serbia, northern Kosovo, as well as in eastern Republic of Srpska.
In Montenegro, for years there is a project of changing the traditional Serbian/Slavic – Orthodox identity into Montenegrin, Roman Catholic and Western identity. That is why Russia is also the target of the Montenegrin authorities.
"The Serbian Orthodox Church remains the main frontman of Greater Serbian nationalism towards the region and Montenegro, the striking fist of what ideologues of "big Serbia" and imperial Russia in the Balkans want, and must remain the subject of Montenegro's state policy in the coming period", stated Milo Djukanovic, president of Montenegro. Djukanovic publicly also stated that Montenegro wants to change its " civilization circle". And in new" civilization circle", except Serbia, there is no place neither for Russia. On this statement every analyst who deals with situation in Montenegro should pay attention. Under the rule of Milo Djukanovic and his Democratic Party of Socialists, began an open revision of official history. And among the revision are also the relations between Russia and Montenegro throughout history. Regarding Russian-Montenegrin relations, history is clear.
The first instance of official Russian – Montenegrin diplomatic contact was made in 1711, when Russian Tsar Peter the Great sent his envoys to "duke of Serb land" Metropolitan Danilo. Since then, Russia has always helped Montenegro and the Serbs. It is precisely because of this help through centuries that  in Montenegro there is a pro – Russian cult. Russia has for centuries been the protector of Montenegro, and played a key role in helping Montenegro remove the Ottoman Empire. The people of Montenegro remember that and are very grateful to Russia. As a result of that, there is the term  in Montenegro "Mother Russia". However, today Montenegro's foreign policy is being adapted to the private interests of Milo Djukanovic and his Democratic Party of Socialists. This could be seen on the marking of the establishment of 140th anniversary of diplomatic relations between Montenegro and the United Kingdom, in June this year. Than, in old royal capital Cetinje,  president of Montenegro Milo Djukanovic stated:
"We do not forget that London was among the first to support twenty years ago the democratic turn and the European course of Montenegro. At that time, the British Know How Fund and the British Council played a particularly important role. But also the Government of Great Britain, with its decisive and comprehensive support … Time has shown that the struggle of our English admirers and friends for Montenegro in the twenties of the last century was not futile. The United Kingdom has strongly supported Montenegro in the process of joining NATO, where we again are allies." When it comes to Montenegrin-British relations, history is clear. Within the so-called Eastern Question, which stretched from the end of the 18th century to the beginning of the First World War, and which in essence signified the global conflict of the West against Russia, the essence was not to allow Russia to get out to the warm sea. First via the Bosporus and Dardanelles Straits, and later at any point in the Mediterranean that would be available to Russia. At the same time, Britain and the West always considered Serbs (and under the Serbs should not only be regarded the Serbs from Serbia) as the "Balkan Russians" or "little Russians". Knowing that besides Bosphorus, Russia could only get to the Mediterranean via the Serbian-Adriatic Sea, Britain in the wish to neutralize Russia's aspirations, from the late 18th century practically conserved the Ottoman state and did not allow her ruin almost to the beginning of the 20th century, which significantly prolonged the occupation of the Balkans by Ottomans. The current British policy towards Montenegro is based on the disabling of any Russian influence. Britain will help Djukanovic until this regime carry out unquestionably anti-Russian policy. That's what is happening now.
Serbia and Russia should jointly respond to this policy, and stand in protection of Serbian Orthodox Church and Serbs in Montenegro. This is primarily reflected in the insistence on the recognition of fundamental rights, which are guaranteed by the Constitution of Montenegro. Russia has all the preconditions for the development of soft power in Montenegro. Regarding the soft power of Russia in Montenegro, progress is notable but not enough. A special accent should be placed on the Russian – Montenegrin historical links, and in this regard, scientific conferences should be organized in which Russian and Montenegrin historians would remind the people of Montenegro, as well as the intellectual community, for all the assistance Russia has provided to Montenegro over the centuries. And  therefore send a clear message that it will not allow revision of history. Also, it would be wisely that serious Russian investments come to Montenegro.
The largest number of foreign tourists in Montenegro are Russians. In accordance with that, Russian investments in Montenegrin tourism should be significantly increased. In Montenegro, all TV news stations are pro – Western, as well as almost all daily newspapers. Brainwashing in Montenegro is performed on a daily basis. Montenegro urgently needs pro – Russian television, which would make the media scene of Montenegro more balanced. In this way, Russia would clearly position itself in Montenegro and help resolve the Serbian question, but also would satisfied its interests in this small, but strategically important Balkan country.
First published in our partner International Affairs
U.S. President Trump to meet Bulgaria's Prime Minister at the White House: What to expect?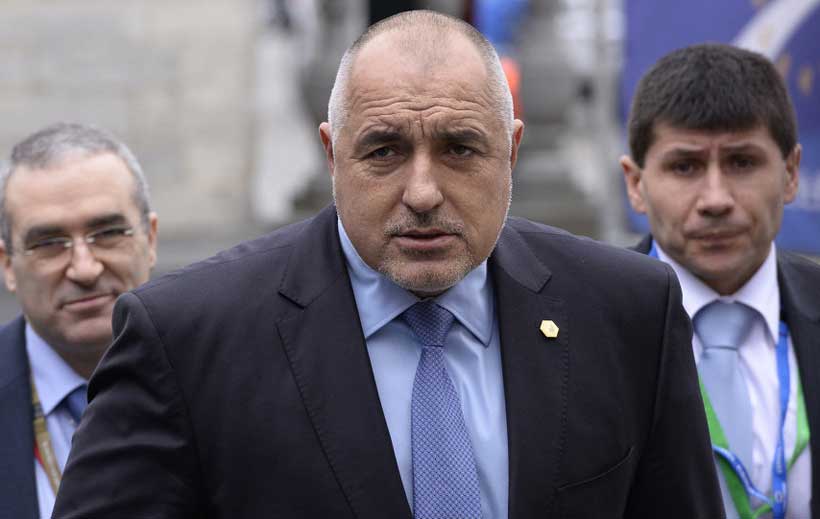 Next Monday, 25 November, President Trump will welcome Bulgarian Prime Minister Borissov at the White House for a bilateral meeting.
This is not the first White House visit for Bulgaria's Prime Minister Boyko Borissov who previously met President Obama at the White House in 2012.
The White House press secretary has announced that Trump and Borissov plan to discuss security in the Black Sea region, energy and countering malign influence – all Russia-related topics, as one would expect.
The real reason for the White House treat, however, is Bulgaria's substantial purchase of US aircraft this year.
In August, Bulgaria bought eight F-16 airplanes from the US for the hefty price of USD 1.2bln. White House meetings with foreign leaders represent special thanks for something a foreign country has done for the United States and the F-16 airplanes purchase seems to be what we are looking at here. The US is a happy seller and Bulgaria is a happy customer.
In the area of energy, Bulgaria is looking towards the US while trying to reach energy diversification and gain independence from Russian natural gas. On this, there is a clear intersection with US interests. Bulgaria agreed in May to purchase natural gas from the US for the first time. Bulgarian Prime Minister Borissov met last week with the US Ambassador to Greece to explore the possibility of purchases of American liquid gas down the line.
What is not mentioned by the official White House position is that visa restrictions will be a topic of the meeting, too. The Bulgarian Prime Minister will likely request that President Trump dropped the visa requirements for Bulgarians – an issue the Bulgarian government has been chasing for a while now and something which Bulgarian President Radev had raised with President Trump also on the sidelines of the UN General Assembly in September. Visa restrictions were removed for Polish citizens last month. The Bulgarian Prime Minister will seek the same outcome. On this point, it is unlikely that President Trump would give the green light though.
What we won't hear about publicly is the issue of the return of ISIS fighters to Europe. No one in Bulgaria really talks about this but one can imagine this is an issue for the US government. Bulgaria doesn't have a problem with ISIS fighters itself but, as an EU external border country, it is Turkey's neighbor and the closest to the Middle East EU ground entry point. Last week, Turkey began returning ISIS fighters back to Europe and President Trump has been adamant that European nations with ISIS fighters need to take responsibility for them. Western European EU countries do not want their ISIS fighters back to try them in court or to reintegrate them, which is understandable but also irritating because Europeans have had the unfounded expectation that the US would somehow take care of this. How Bulgaria as an EU country at the crossroads between Turkey, the EU and the US handles that is key. No one in Bulgaria really talks about it, and the various EU, US and Turkish pressures on Bulgaria are not really known, but one can imagine the situation is that of being between a rock and a hard place. So, the return of ISIS fighters is another issue to look out for, although it will not come through in public.
In the past, NATO ally Bulgaria has aided the US with criminal and law enforcement investigations in the areas of terrorism, drug trafficking and human trafficking. This is another area to look out for.
President Trump's impeachment is not really a topic in Bulgaria, as no one here seems to be concerned with that. It will be interesting whether Prime Minister Borissov would mention this at all to issue words of support to President Trump. This is something that President Trump would appreciate, although protocol says Prime Minister Borissov would be smart to steer away from impeachment comments.
Direct, to the point and simple words can be expected from President Trump. Prime Minister Borissov, on the other hand, is learning English so the meeting will necessarily have a Bulgarian interpreter. Expect one or two jokes by President Trump about simultaneous Bulgarian interpretation. The meeting will not pass without that.
EU chief prosecutor Laura Kovesi needs media freedom to do her job
Last month, Laura Codruta Kovesi, the former chief prosecutor of Romania's National Anti-corruption Directorate, was officially confirmed as the first ever EU chief prosecutor to head the newly created European Public Prosecutor's Office. Her team will start work in the end of 2020.
Kovesi will shake things up. She has a lot of hurdles to overcome. Among the main ones is the silencing and stifling of journalists across Europe, including in Bulgaria. The lack of media freedom will make it exceptionally difficult for Kovesi to do her job and uncover crimes involving EU funding.
As soon as the news hit that Kovesi was to become EU's top prosecutor, anti-corruption activists across Europe applauded loudly. One could hear the applause also in Bulgaria where we face issues with EU funds misappropriation and theft but also complaints regarding the freedom of the press – a place where Kovesi's work is much needed.
Defined institutionally, Kovesi's mandate is "to investigate, prosecute and bring to judgment crimes against the EU budget, such as fraud, corruption or serious cross-border VAT fraud". The EU's top prosecutor is tasked with the tough job of going after crimes involving EU money.
It might sound as a disappointment to many, but Kovesi will not have the institutional competence to address everything that is wrong with a country or a sector. Corruption and fraud are covered by the EU prosecutor's mandate only as long as they are related to EU funds.
So if Kovesi won't be a see-it-all, do-it-all messiah, where does this leave media freedom then and why am I talking about it in the context of her job?
Well, bringing to justice crimes related to EU funds is almost impossible without the leads on the ground – work often done by a functioning free media and hard-hitting investigative journalism that uncovers fishy deals and contracts. It is journalists that sometimes lead the way. Often media investigations chart a course for criminal investigations. The media is a key ally in uncovering crimes involving EU funds. This is particularly true of a service such as the EU's prosecutor office that will operate from EU headquarters and will rely on leads and allies on the ground.
We can't expect that an EU service will get all the intricate, hidden local information on its own or through cooperation with the state authorities in question. This is where media and journalists come in.
Bulgaria – as sad I am to say this – gives a clear illustration of why Kovesi's job could prove to be especially tough. The country ranks 111th in the world in terms of media freedom, according to Reporters without Borders.
To illustrate the situation, one should look no further than the current scandal involving the nomination of Bulgaria's own chief prosecutor and the simultaneous firing of a seasoned journalist who has been critical of the only candidate for Bulgaria's top prosecutor post.
As reported by Reuters, the national radio journalist Silvia Velikova was fired for allegedly being critical of the work of the deputy chief prosecutor Ivan Geshev, who has already been selected to become Bulgaria's next chief prosecutor. Bulgaria's President Rumen Radev vetoed the appointment last week, so now the country is facing judicial uncertainty and protests such as the ones from today.
Among the reasons why the chief prosecutor's appointment has been controversial – to say the least – is the sacking of the Bulgarian Radio journalist Silvia Velikova. Her ousting caused protests by Bulgarian journalists which I have been attending, while the capital Sofia saw thousands of protesters marching in the streets against Geshev's nomination in September, October and now, after the presidential veto.
Where the story gets interesting or horrific – or both – is that as many as four unnamed individuals made phone calls in September to the Director of the National Radio, allegedly asking for the journalist critical of the prosecutor candidate to be fired, or at least to be silenced until Geshev's selection as chief prosecutor. The journalist Velikova was subsequently fired. She was reinstated to her post after Prime Minister Boyko Borisov spoke in her defence. And the Director of the National Radio was himself fired for stepping over by a media oversight organ.
In Bulgaria, a persistent complaint is that journalists who ask the inconvenient questions can be removed in a heartbeat, after so much as a phone call. The suspicion remains that shady dealings – not merit – continue to play a significant role in the firings and hirings of Bulgarian journalists.
One should look no further than the stories of investigative journalists Miroluba Benatova and Genka Shikerova. They are both known as hard-hitting investigative journalists that ask the tough questions and uncover corruption and mismanagement. They are both out of job after being pressured to quit a mainstream media.
Genka Shikerova faced severe intimidation over the years, as her car was set on fire not once but twice, in 2013 and 2014, in relation to her work on Bulgaria's significant anti-government protests during these years.
Miroluba Benatova, on the other hand, caused massive waves with her recent revelation that she has become a taxi driver – only to surprise foreign tourists about how politically astute and knowledgeable Bulgarian taxi drivers are. "The service in Bulgaria has improved greatly", told her a German tourist assuming he was being driven by just a regular taxi driver.
So, how is this related to Kovesi?
It is unlikely that by driving a taxi Benatova will be coming across many leads about EU funds theft, to assist Kovesi. Such a waste of talent, and also funds.
The media across Europe has a key role to play in supporting the work of the new EU prosecutor. As long as journalists in countries like Bulgaria lack the freedom to do their jobs, crimes involving EU funding will go uncovered. If Laura Kovesi wants to succeed in her new job, she will have to take context into account and recognize that in many EU states, including Bulgaria, journalists are often not allowed to do their jobs and ask the hard questions. And that's a shame because Kovesi will not be able to do it alone.
Why German car giant Volkswagen should drop Turkey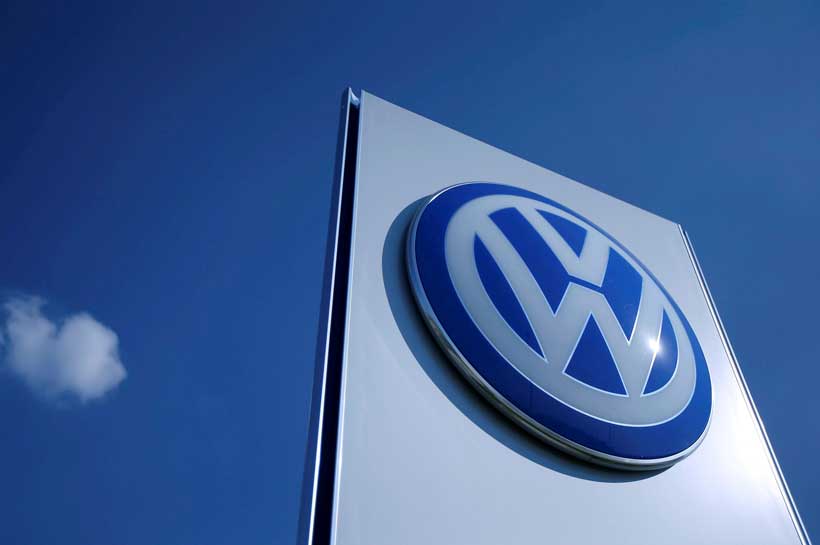 War and aggression are not only questions of ethics and humanitarian disaster. They are bad news for business.
The German car giant Volkwagen whose business model is built on consumer appeal had to stop and pause when Turkey attacked the Kurds in Syria. A USD 1.4bln Volkswagen investment in a new plant in Turkey is being put on hold by the management, and rightly so.
Unlike business areas more or less immune from consumer pressure – like some financial sectors, for example – car buying is a people thing. It is done by regular people who follow the news and don't want to stimulate and associate themselves with crimes against humanity and war crimes through their purchases. Investing in a militarily aggressive country simply is bad for an international brand.
As soon as the news hit that Turkey would be starting their military invasion against the Kurds, questions about plans for genocide appeared in the public discourse space. Investing over a billion in such a political climate does not make sense.
By investing into a new plant next to Turkish city Izmir, Volkswagen is not risking security so much. Izmir itself is far removed from Turkey's southern border — although terrorist attacks in the current environment are generally not out of the question.
The risk question rather lies elsewhere. Business likes stability and predictability. Aggressive economic sanctions which are likely to be imposed on Turkey by the EU and the US would affect many economic and business aspects which the company has to factor in. Two weeks ago the US House of Representatives already voted to impose sanctions on Turkey, which now leaves the Senate to vote on an identical resolution.
Economic sanctions affect negatively the purchasing power of the population. And Volkswagen's new business would rely greatly on the Turkish client in a market of over 80mln people.
Sanctions also have a psychological "buckle-up" effect on customers in economies "under siege", whereby clients are less likely to want to splurge on a new car in strenuous times.
Volkswagen is a German but also a European company. Its decision will signal clearly if it lives by the EU values of support for human rights, or it decides to look the other way and put business first.
But is not only about reputational damage, which Volkswagen seems to be concerned with. There are real business counter-arguments which coincide with anti-war concerns.
Dogus Otomotiv, the Turkish distributor of VW vehicles, fell as much as 6.5% in Istanbul trading after the news for the Turkish offensive.
Apart from their effects on the Turkish consumer, economic sanctions will also likely keep Turkey away from international capital markets.
There is also the question of an EU company investing outside the EU, which has raised eyebrows. It is up to the European Commission now to decide whether the Volkswagen deal in Turkey can go forward after a complaint was filed. Turkey offered the German conglomerate a generous 400mln euro subsidy which is a problem when it comes to the EU rules and regulations on competition.
The Chairman of the EPP Group in the European Parliament, Manfred Weber filed a complaint with the EU competition Commissioner about the deal, on the basis of non-compliance with EU competition rules. Turkey's plans to subsidize Volkswagen clearly run counter EU rules and the EU Commission can stop the 1bln deal, if it so decides.
In a context where Turkey takes care of 4mln refugees — subject to an agreement with the EU — and often threatens the EU that it would "open the gates", it is not clear if the Commission would muster the guts to say no, however. In that sense, the German company's own decision to pull from the deal would be welcome because the Commission itself wouldn't have to pronounce on the issue and risk angering Turkey.
While some commentators do not believe that Volkswagen would scrap altogether the investment and is only delaying the decision, it is worth remembering that the Syria conflict is a complex, multi-player conflict which has gone on for more than 8 years. Turkey's entry in Syria is unlikely to end in a month. Erdogan has communicated his intention to stay in Syria until the Kurds back down.
In October it was reported that the Turkish forces are already using chemical weapons on the Kurdish population which potentially makes Turkish President Erdogan a war criminal. For a corporate giant like Volkswagen, giving an economic boost for such a state would mean indirectly supporting war crimes.
As Kurdish forces struck a deal for protection with the Syrian Assad forces, this seems to be anything but a slow-down. Turkey has just thrown a whole lot of wood into the fire.
Volkswagen will find itself "monitoring" the situation for a long time. There is a case for making the sustainable business decision to drop the risky deal altogether, soon.