S-400: A Game Changer in South Asia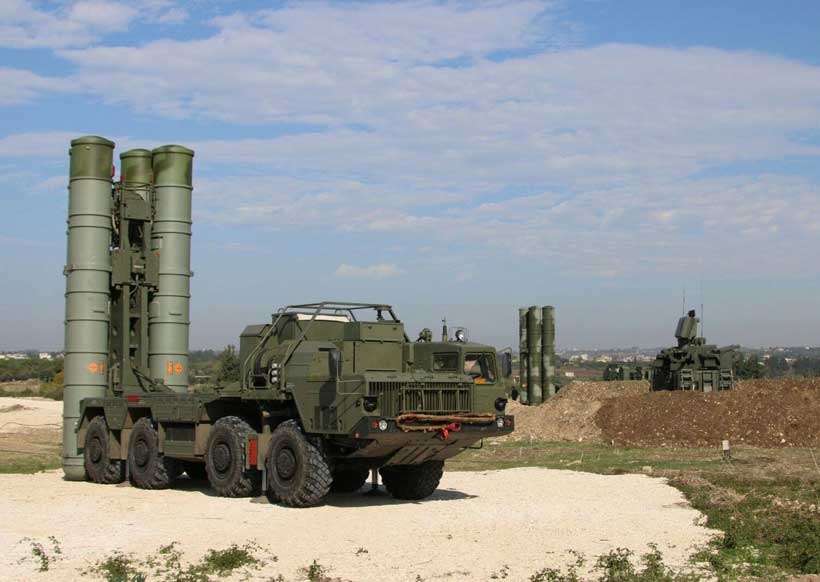 India and Russia have signed a US$5b deal, under which India will receive S-400 air defence missile system – that is poised to be game changer in South Asian strategic environment.
The Russians have definitely made a breakthrough with sales of weapons to some NATO countries with uncertain futures in the bloc (e.g. Greece, Turkey) and strong US client countries such as Saudi Arabia and other Gulf states such as the UAE. India's procurement of five S-400 regiments that is expected to be completed in 2020 is something that is giving a new dynamics to the issue.
The main usage of S-400 long-range missile is against stand-off systems including flying command posts and aircraft such as the E-3 Sentry Airborne Warning and Control System (AWACS). These aircraft, which are used by the US and its NATO allies with a squadron stationed in Japan at Kadena Air Force Base and in the UAE at al-Dhafra, are vulnerable to S-400 interceptors and lose their stand-off range protection.
The S-400 missile system is a state-of-the-art air defence and anti ballistic missile platform with a maximum range of 400km against aircraft while reportedly can engage ballistic missiles at 40km range. It is considered one of the best defense systems in existence. Russian-made Almaz-Antei S-400 Triumf air defense systems (NATO reporting name: SA-21 Growler) are expected to be fully integrated with the Indian Air Force's IACCS (integrated air command and control system). The IACCS is an automated command and control system for air defense, which integrates the service's air and ground-based air sensors and weapons systems.
The S-400 Triumph missile defense system is a significant strategic upgrade in India's military hardware and in its pursuit to become a global power. The development is particularly worrisome for Pakistan.  The system if deployed along Pakistan border will provide India an edge of 600kms radar coverage with option of shooting down incoming aircraft from 400kms from its territory.
However, India's purchase of S-400s and its option to acquire upgraded US Patriot systems remains on the table as well. This extensive arms shopping spree by Indian side includes C-17 Globemaster and C-130J transport aircraft, P-8(I) maritime reconnaissance aircraft, M777 lightweight howitzers, Harpoon missiles, and Apache and Chinook helicopters. The US will likely accept India's request for Sea Guardian drones, and American manufacturers including Lockheed Martin and Boeing are contenders for mega arms deals with India. This (S-400) will further destabilize strategic stability in South Asia, besides leading to a renewed arms race which is disadvantageous for the peace of entire region.
The Countering America's Adversaries through Sanctions Act (CAATSA) law tries to push back against Russia's malign activity around the world.
"We urge all of our allies and partners to forgo transactions with Russia that would trigger sanctions under CAATSA," a State Department Spokesperson said
When asked about India's plan to purchase multi-billion S-400 missile defense system from Russia.
"The Administration has indicated that a focus area for the implementation of CAATSA Section 231 is new or qualitative upgrades in capability – including the S-400 air and missile defense system," the spokesperson said.
Islamabad has from decades faced various stringent sanctions and severe political pressure from Washington. This all is evident from opposition over transfer of any sophisticated arms including the F-16s falcons.
The silence over such issue by Washington seems to be a part of its 'Pivot to Asia' policy, considering China as the next global adversary. Washington is in a difficult position where it is seeking to bolster ties with India to counter China's growing assertiveness while maintaining pressure on Russia. Whereas, China may not fret over the S-400 system deal provided to India but it will have implications for Pakistan's Air Force and missile program both.
Finally, it cannot be underestimated that most of Indian defense system is Pakistan centric. As far conventional weapons are concerned, the balance has always been in India's favor, because of India's better and larger economy. Therefore, Pakistan is concerned about this deal keeping in mind that it disrupts the equation of conventional weapons that exist in this region.
The induction of S-400 might lower the nuclear threshold to a new level that is already precarious with the waivers and blessings by big powers to India. These moves have the capacity to lead the region in a spiraling arms race which can bring about an increase in instability through the escalation of an already dangerous arms buildup in the region.
China manoeuvres to protect its interests while keeping its hands clean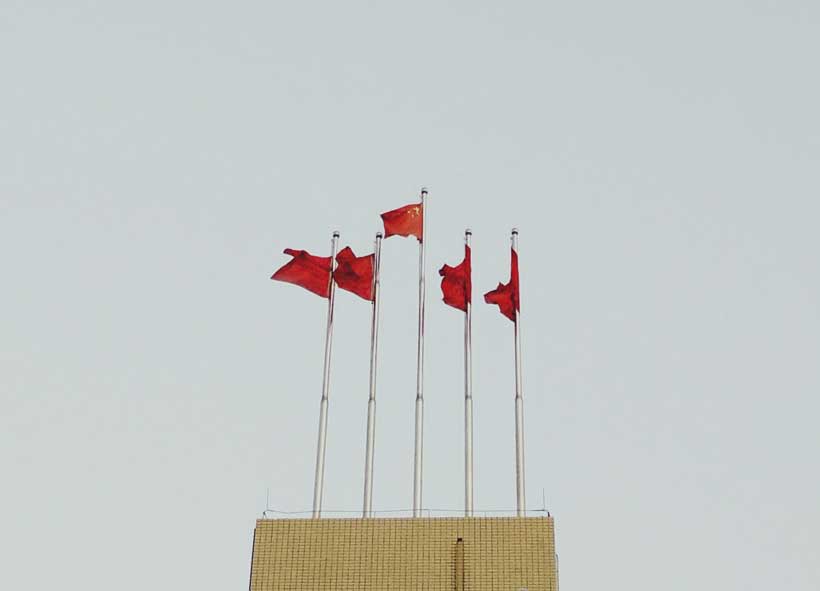 The question is not if, but when the long-standing American defence umbrella in the Gulf, the world's most militarised and volatile region, will be replaced by a multilateral security arrangement that would have to include China as well as Russia.
The United States' perceived diminishing commitment to the Gulf and the broader Middle East and mounting doubts about the deterrence value of its defence umbrella leave the Gulf stuck between a rock and a hard place. The American umbrella is shrinking, but neither China nor Russia, despite their obvious interests, are capable or willing simply to shoulder the responsibility, political risk and cost of replacing it.
On balance, China's interests seem self-evident. It needs to secure its mushrooming political and economic interests in the Gulf, which includes ensuring the flow of oil and gas and protecting its infrastructure investment and the expanding Chinese diaspora in the region. Nonetheless, China has so far refrained from putting its might where its money is, free-riding instead (in the words of US officials) on America's regional military presence.
Indeed, for the longest time China has been able to outsource the protection of its interests to the United States at virtually no cost. For the US, guaranteeing security in the Gulf has been anchored in an American policy which accepted that maintaining security far beyond the borders of the United States was in America's national interest, including the protection of Chinese assets. All China needed to do, therefore, was to make minimal gestures such as contributing to the multi-national effort in the Gulf and adjacent waters to counter Somali pirates.
In the meantime, China could pursue a long-term strategy to bolster its capabilities. This included infrastructure projects related to the Belt and Road Initiative (BRI) with dual-purpose potential (such as the strategic ports of Gwadar in Pakistan and Duqm in Oman as well as commercial investment in Dubai's Jebel Ali), the creation of China's first overseas military facility in Djibouti, and significant expenditure on upgrading the Chinese armed forces.
All that potentially changed with the rise of US President Donald J. Trump, who advocated an America First policy that attributed little value to past US commitments or to maintaining existing alliances. Hence Trump embarked on a trade war with China – viewed as a strategic competitor – and appeared to fuel rather than resolve regional stability by uncritically aligning American policy with that of Saudi Arabia and Israel and targeted Iran as the source of all evil.
This change has yet to translate into specific Chinese policy statements or actions. Nonetheless, the anticipated shift from a unipolar to a multilateral security architecture in the Gulf has cast a new light on the first-ever joint naval exercise involving Chinese, Russian and Iranian naval forces, as well as China's seemingly lukewarm support for a Russian proposal for a multilateral security approach in the Gulf.
China was careful to signal that neither the joint exercise nor its closer military ties with a host of other Middle Eastern nations meant it was aspiring to a greater role in regional security any time soon. If anything, both the exercise and China's notional support for Russia's proposed restructuring of regional security suggest that China envisions a continued US lead in Gulf security, despite the mounting rivalry between the world's two largest economies.
The Russian proposal in many ways fits China's bill. Its calls for a multilateral structure involving Russia, China, the United States, Europe and India that would evolve out of a regional security conference along the lines of the Organisation for Security and Cooperation in Europe (OSCE). While backing Russia's proposal in general terms, Chinese foreign ministry spokesman Geng Shuang stopped short of specifically endorsing it. Geng welcomed 'all proposals and diplomatic efforts conducive to de-escalating the situation in the Gulf region'.
China's reluctance to endorse the Russian proposal more wholeheartedly is rooted in differing approaches towards multilateralism in general and alliances in particular. China shies away from alliances, with their emphasis on geo-economics rather than geopolitics, while Russia still operates in terms of alliances. Despite favouring a continued American lead, China sees a broadening of security arrangements that would embed rather than replace the US defence umbrella in the Gulf as a way to reduce regional tensions.
China also believes that a multilateral arrangement would allow it to continue to steer clear of being sucked into conflicts and disputes in the Middle East, particularly the Saudi-Iranian rivalry. A multilateral arrangement in which the US remained the key military player would further fit the pattern of China's gradual projection of its growing military power beyond its borders.
With the exception of the facility in Djibouti, China's projection becomes less hardcore the further one gets from the borders of the People's Republic. More fundamentally, China's approach is grounded in the belief that economics rather than geopolitics is the key to solving disputes, which so far has allowed it to remain detached from the Middle East's multiple conflicts. It remains to be seen how sustainable this approach is in the long term.
Such an approach is unlikely to shield China forever from the Middle East's penchant for ensuring it is at the heart of the major external parties' concerns. And as Jiang Xudong, a Middle East scholar at the Shanghai Academy of Social Sciences, puts it: 'Economic investment will not solve all other problems when there are religious and ethnic conflicts at play'.
Author's note: first published in Asian Dialogue
Indian DRDO: A Risk In Disguise
At International Aerospace and Defence Exhibition ADEX-2013 in South Korea, India displayed its tactical nuclear missile Pragati, which has been developed by the Defence Research and Development Organization (DRDO). The DRDO authorities on their way back to India, did not load the missile on ship. Instead they left it unguarded and vulnerable at the Incheon port, South Korea, for an entire month. Afterwards, the missile was transported to India in a commercial cargo ship without the safeguards it needed as sensitive military hardware. This is no joke, this is real, an Indian battlefield tactical missile that has the capability to carry a low yield nuclear warhead at a short range was laying unguarded and dangerously exposed.
DRDO authorities did not display a dummy missile intentionally, instead an actual prototype was exhibited to be used for a live firing. Besides, DRDO did not take the responsibility of the logistical handling of the missile, instead it was outsourced to a local shipping company. Now the question is whether it was a major security lapse and breach of international laws, or DRDO intentionally did this to proliferate weapons technology. What happened during that period? Who so ever got access to the missile on that port was kept confidential! The possibility of official involvement in this incident cannot be ignored.
It is not a hidden secret anymore that DRDO and other Indian nuclear organizations have history of illicit nuclear trade and proliferation of missiles technology to other countries, like Libya, North Korea, and Iraq and so on. There is a long list of Indian individuals and entities available in nuclear archives, which are involved in arms race and proliferation.
It is embarrassing that India is a country, which is so poor in security and safety of its strategic weapons along with nuclear program is trying so hard to get into Nuclear Suppliers Group (NSG). Now the mainstreamed nuclear states must realize the Indian ambition behind not signing the NPT and still wanting to be recognized is simply that India will not act responsibly. Instead being a part of the solution, India wants to become a problem for not only the South Asian region but globe as well, by exerting hegemonic designs and military expansion.
India has already taken several actions with regional implications to bully its neighbors and threaten regional peace and stability. For instance, the major incidents of 2017 China-India border standoff and 2019 Balakot aerial combat with Pakistan. There is no point of having such huge military expansion, when one cannot handle it or use it for proliferation or mislead and malign other states to hide its own inabilities. Therefore, Indian DRDO is a risk in disguise, because it cannot assure the secure and safe handling of its own equipment as well as in frustration it is maligning commercial trade between Pakistan and China. This February 2020, DRDO and customs authorities at Deendayal Port, Kandla detained Hong Kong-registered commercial cargo ship Da Cui Yun, bound for Port Qasim in Karachi, Pakistan. They claimed that they obtained intelligence that the ship was carrying a suspicious equipment, which could be used for nuclear missiles.
Indian authorities compelled the ship staff to hand over the equipment stated as an 'industrial dryer' and took it in their custody. Eventually, to save the embarrassment India hid the truth from media. Interestingly, that equipment had nothing to do with military or weapons manufacturing. Instead it was a 'heat treatment furnace' used mainly in the manufacturing of rubber goods, such as, liquid rubber storage tanks and rubber pipes. Both Pakistani and Chinese Foreign Affairs have denied the Indian claims that the equipment was 'Autoclave', which India has alleged was ballistic missile stuff.
India is concerned that Pakistan has emerged as a more responsible nuclear country and India's NSG membership bid is in lumber because of Chinese realistic stance of ratifying NPT condition. Frustrated, Indian authorities have fabricated this incident just to malign Pakistan and China. Indian authorities have made a miscalculated decision. They should realize that such maligning tactics won't help India to divert international community's attention from its illicit nuclear trade and proliferation record. The whole event appears to accuse Pakistan for the illegal trade and nuclear proliferation, while avoiding India's own record on the proliferation of nuclear arms.
This deception shows that the hope of Indian NSG membership has been constantly refused by China and now the Indian frustration has turned to counter-blown false-flag operations in order to undermine growing China-Pakistan co-operation. The international community must stop its material support and technical assistance to India, which has exploited Indian behavior and now India is misleading international community by false flag operations. It will eventually dismantle the peace and stability.
Development of New-age Weapons Systems Becomes Key to Sustaining US Military Superiority
The technological superiority of the United States armed forces is being challenged by new and evolving threats constantly being developed by potential adversaries. To counteract these challenges, the country's Department of Defense (DoD) is expected to spend an estimated $481 billion between 2018 and 2024 to identify and develop new technologies for advanced weapon systems, giving rise to numerous revenue opportunities in this space.
"According to the most recent Defense budget (FY2021), combined spending on research, development, testing, and evaluation (RDT&E) for over 1,100 programs by defense-wide organizations is estimated to reach $106.56 billion," said John Hernandez, Senior Industry Analyst at Frost & Sullivan. "This wide variety of projects provides opportunities for a large number of commercial markets to collaborate with the DoD."
Frost & Sullivan's latest research, US Defense Science and Technology Research Market, Forecast to 2024, delivers an overview of the science and technology (S&T) research market catering to the United States armed forces and provides detailed insights into the related growth opportunities available for market participants.
The RDT&E sector is rife with market opportunities in an array of innovative technological concepts, such as artificial intelligence (AI), autonomous vehicles, robotics, cybersecurity, counter-drone technology, and hypersonics. Pursuing further developments in these areas will prove to be rewarding for companies that can successfully integrate these new capabilities into existing weapons systems.
"Most concepts being explored by the armed forces will have an impact in commercial market spaces as well," noted Hernandez. "Companies working with the DoD on RDT&E development programs will have an advantage toward the development of parallel commercial solutions."
Companies operating in this sector should explore the following opportunities to cultivate growth:
Commercial-off-the-shelf technologies and software are constantly being introduced into the defense S&T research market. RDT&E process stakeholders must be prepared to partner with the patent holders of those technologies and software.
Suppliers of legacy defense systems must continue to invest in their own research and development to keep those systems current and indispensable. This involves constant interaction and communication with defense clients to align development strategies.
Trending innovations such as directed energy weapons, robotics, artificial intelligence, and machine learning are in their growth stages with a substantial amount of development ongoing. Integration companies must envision how these new capabilities can be integrated into the battle management space and have solutions ready for implementation.
US Defense Science and Technology Research Market, Forecast to 2024 is a part of Frost & Sullivan's Aerospace and Defense Growth Partnership Service program, which helps organizations identify a continuous flow of growth opportunities to succeed in an unpredictable future.