Major UN Energy Forum in Kyiv to accelerate progress towards Sustainable Development Goals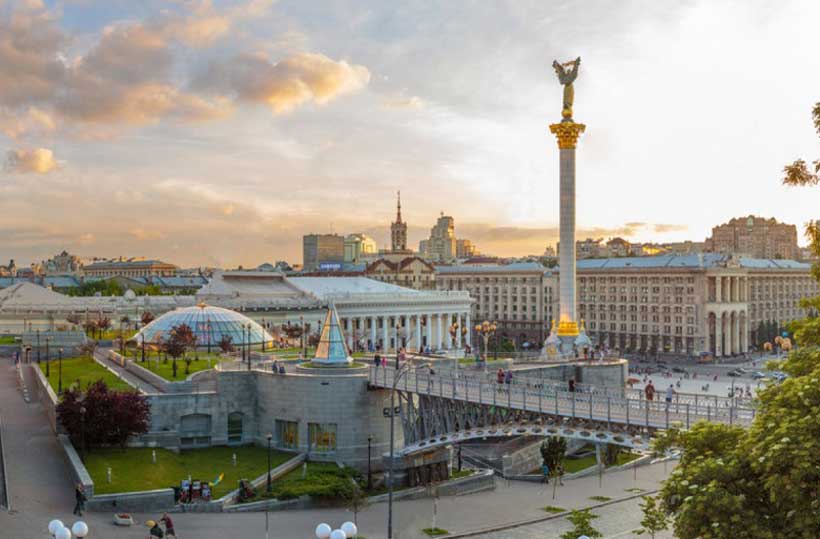 Countries choose different pathways to meet commitments they have made under the 2030 Agenda and the Paris Climate Agreement, as national circumstances vary significantly. Analysis of the progress to date shows that much greater effort is needed, including much bolder policy commitments, substantial financing, and a willingness to embrace the range of technology solutions on a wide scale. Countries' choices are made in the broader context of their economies as a whole and can be expected to be economically and socially rational, targeting quality of life and not just access to affordable, modern, and clean energy.
The Ninth International Forum on Energy for Sustainable Development to be held in Kyiv on 12-15 November 2018 is an opportunity to reflect on the implications of accelerating and re-directing change. The objective of the Ninth Forum is to explore measures to close the gaps between action and ambition. Emphasis is given to the resilience of energy infrastructure and approaches in the context of a circular economy to improve resource efficiency. The Forum focuses on disruptive drivers that are at play, and how they can be used favorably to shape energy for sustainable development.
The Forum is jointly organized by the Government of Ukraine and the United Nations Regional Commissions in partnership with a broad range of international and academic organizations. Over 500 participants, including international energy experts, government officials, representatives from the business community, financial sector, academia and civil society will share perspectives on how sustainable energy systems can be designed and implemented. It will provide a unique opportunity for policymakers and experts to reflect on the implications of the fast-paced energy transition that has become the new normal, review the activities to date and to make further progress towards meeting the sustainable development goals.
The Ninth Forum combines a high-level policy dialogue at the Ministerial Conference on the first day with plenary sessions and parallel workshops over four days. The workshops are organized in four main tracks:
Energy transition and decarbonization
Robust systems and infrastructure
Matchmaking and investor confidence
Hot topics and deep dives
The Forum and its Ministerial Conference are expected to adopt the Outcome Document on Achieving Energy for Sustainable Development, highlighting the following key messages:
 Without deep transformation of the energy sector, which is as an enabler for improving quality of life and has critical links to other sectors such as water, climate, health, and agriculture, attainment of the 2030 Agenda for Sustainable Development is at risk.
Coherent policies and enabling environments must be in place to mobilize necessary investments, as the current political, regulatory, and industrial infrastructure is not ready for deep transformation.
It is imperative to address the environmental footprint of fossil fuels and accelerate improvement of energy efficiency and the deployment of renewable energy.
ADB Approves New Financing Support for Renewable Power Projects in the Pacific
The Asian Development Bank (ADB) has approved an umbrella facility of up to $100 million which will provide financing support including loans, guarantees, and letters of credit to overcome constraints to private sector investment in renewable power projects in Pacific island countries.
The Pacific Renewable Energy Program will support an estimated 5 separate renewable energy projects in ADB's Pacific developing member countries over a 5-year period. ADB's Pacific Department (PARD) and Private Sector Operations Department (PSOD) will work together to implement the program.
"The program will help to build urgently needed capacity for energy sector expansion and private sector interest in clean energy projects in the region," said PARD Director General Ms. Carmela Locsin. "The objective is to implement more renewable energy projects in the Pacific by working with power utilities to identify transactions at an early stage."
Funding for power utilities in the Pacific is inadequate. Private sector investment in particular is crucial to expand renewable power generation as the region transitions from fossil fuels to clean energy. However, investment is restricted by a lack of governmental credit support for the payment obligations of power utilities. Development is also hampered due to a lack of bankable power purchase agreements, uncertainties over foreign currency availability and convertibility, and perceived political risks.
"This program is designed to work within these constraints and encourage private sector investment through an innovative blend of ADB's direct private sector lending, ADB's guarantees of commercial bank lenders, together with donor funds which provide a backstop to the payment obligations of the power utilities," said PSOD Director General Mr. Michael Barrow. "It will help remove barriers to investment by enhancing the creditworthiness of power utilities and mitigating perceived political risk for lenders."
The program aims to spur self-sustaining private sector development and, over time, reduce reliance by power utilities on grants and subsidies. A first project proposed for approval under the program has been identified and a financing plan is under discussion. To meet international donor requirements, participating projects will be required to adopt environmental and social standards and to demonstrate good gender parity in their energy projects and/or related community projects.
Greening industry through a transition to hydrogen societies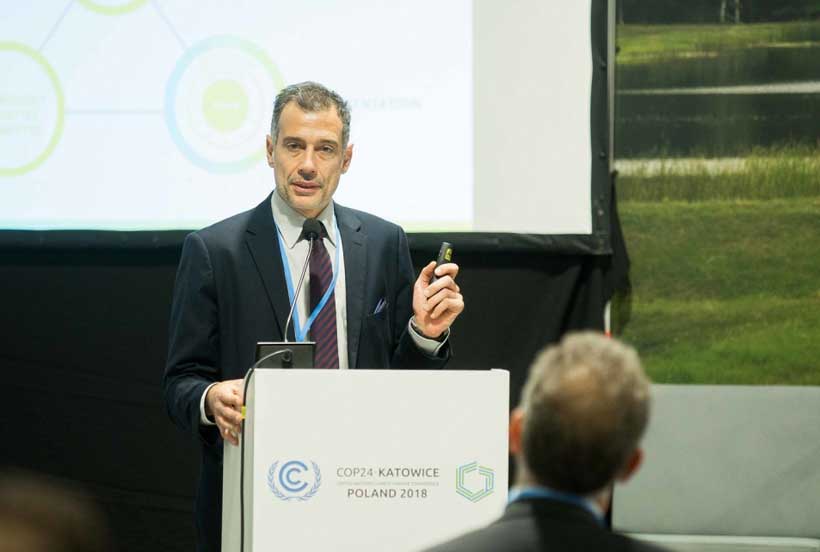 Hydrogen offers great potential to help green the energy sector and diversify the economy; however the technology's development needs to be supported by tailored policies and closer collaboration between governments and industry to ensure everyone can benefit from it. This is a key conclusion of a new report launched today which is based on the outcomes of an International Expert Group Meeting. This meeting, which took place at the UN COP24 climate negotiations in Poland in December 2018, focused on the current hydrogen technology advancements and the pathways to develop the climate neutral technologies. The meeting was organized by the United Nations Industrial Development Organization (UNIDO), Poland's Ministry of Foreign Affairs and Ministry of Energy and the Permanent Mission of Japan to the International Organizations in Vienna.
Hydrogen is the most abundant chemical substance in the universe. Thanks to its energy storage capabilities, it has an outstanding potential, to provide stability for the renewable energy sector, which currently lacks sufficient storage to provide grid balancing.
"We have to think about what happens if we increase renewables, such as wind and solar, EU-wide to a share of 50 to 80 per cent of our electricity production. In such scenarios there will be times when demand cannot absorb this electricity and therefore we need to develop storage solutions. And here comes hydrogen," said Michael Losch, Director General for Energy and Mining in the Austrian Federal Ministry for Sustainability and Tourism. "The essential new idea is to inject the hydrogen into the existing gas grid, substituting fossil natural gas with green electrolysis-produced hydrogen."
Current advances in its production through electrolysis and related technologies, including fuel cells, as well as its versatile characteristics, offer holistic solutions to reduce global GHG emissions. The transition to hydrogen societies supports a true paradigm shift in the area of more efficient energy storage, especially for renewable energy on industrial scale. It furthermore offers an opportunity for an integrated energy system based on renewable energy through sector coupling.
"We need stronger cooperation and knowledge exchange between public and private sectors in order to support the development of electrical energy storage systems which can be used to balance the electrical grids and to decarbonize the transportation sector," said Tareq Emtairah, Director of UNIDO's Department of Energy. "Such innovations can improve lives, to strengthen businesses and help tackle major global challenges, such as climate change."
Federico Villatico Campbell, Regional Manager for LAC, West and Central Africa at the Climate Technology Centre and Network (CTCN), added: "We need to find all possible solutions to decarbonize our energy sector. UNIDO can really help developing countries to get into this hydrogen business and also share knowledge."
While the technology is maturing, the policy and regulatory framework remains insufficient throughout the world. Consequently, the recipe for success calls for the continuous partnership between the government, industry and academia. "In the hydrogen economy, two hands are needed to clap: industry and policymakers," said Eric Sebellin, Vice president for Markets and Strategy at Air Liquide.
The report lays out the necessary milestones to achieve the hydrogen societies and includes a number of regional transition strategies and case studies to support sustainable development efforts and foster stronger cooperation with developing countries to tackle their environmental challenges.
IEA hosts high-level meeting on Africa's energy outlook
The International Energy Agency held a day-long workshop on Wednesday to discuss ways to promote greater energy development across the African continent.
More than a hundred senior representatives from governments, energy companies, financial institutions and academia attended the meeting, which was opened by H.E. Dona Jean-Claude Houssou, Minister of Energy of the Republic of Benin, and H.E. Chakib Benmoussa, Ambassador of His Majesty the King of Morocco to France.
Findings from the Workshop will provide input to a special report on Africa that will be published later this year in the World Energy Outlook, the IEA's flagship publication. It will also inform the IEA's first ministerial summit with the African Union Commission, which will be held in Addis Ababa, Ethiopia in June.
"Promoting access to energy across Africa is one of the world's major development challenges and one of the IEA's key priorities," said Dr Fatih Birol, the IEA's Executive Director, during his opening remarks. "While the challenges are important – particularly with regards to access to energy or clean cooking fuels – the continent's energy resources are tremendous. With the right policies and investments, they could be harnessed to provide greater economic benefit for all populations across the continent."
Developing Africa's energy sector potential is an essential step to providing greater economic opportunities and prosperity across the continent, which is home to vast energy resources. Still, today more than 600 million people across the continent remain without access to electricity. The workshop addressed policies, technologies, business models and financing to accelerate the transition to a thriving and sustainable African energy sector, set against a favourable backdrop of declining energy technology costs, increasing digitalisation, and strengthened policy commitment, including through Africa's Agenda 2063 and the United Nations' Sustainable Development Goals.
The workshop marked an important milestone in the IEA's strengthened engagement with Africa. In recent years, the IEA welcomed Morocco and South Africa to its family and recently forged a strategic partnership with the African Union Commission (AUC). The IEA is also stepping up its collaboration with African countries and regional organisations on capacity building for data and long-term planning, and technical policy dialogues on a range of topics.
The workshop was followed by deep-dive sessions on energy access, energy and gender, energy and growth, and power system reliability and sustainability.