Emerging, Developing Economies to Face Challenges if Global Inflation Rises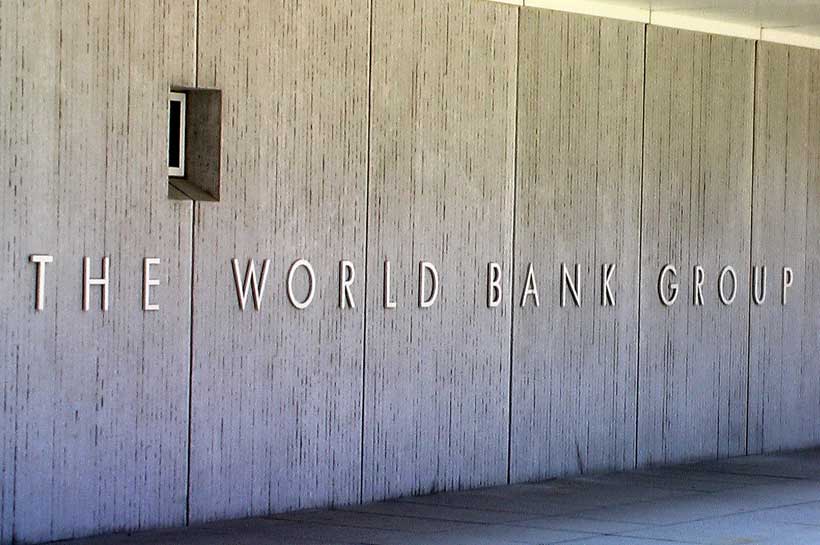 Further upward acceleration of global inflation from record low levels may impair efforts in emerging and developing economies to sustain the low inflation environment achieved over the past several decades, the World Bank said in a groundbreaking examination of inflation in the emerging and developing world.
The adverse effects of high inflation can fall disproportionately on the poor, who hold most of their assets in cash and rely heavily on wage income, welfare benefits, and pensions, the World Bank said in Inflation in Emerging and Developing Economies: Evolution, Drivers, and Policies. High inflation has historically also been associated with slower economic growth, making efforts to maintain low and stable inflation crucial for reducing poverty and inequality, the World Bank said.
"Recent research into inflation, its causes and characteristics has largely ignored its impact on emerging and developing economies. This work fills that gap," said Acting World Bank Chief Economist and Senior Director for Development Economics Shanta Devarajan. "The new study will be extremely valuable in designing policies that will protect the most vulnerable people and economies from the regressive effects of high inflation."
To investigate the impact of inflation on emerging and developing economies, the World Bank's Prospects Group has produced the first wide-ranging analysis of inflation and its implications for these economies in a long time. The new study also includes a global inflation dataset that covers more than 175 countries over 1970-2017.
The study documents the confluence of structural and policy factors that have fostered low global inflation over the past five decades. Foremost among these has been unprecedented international trade and financial market integration. The adoption of more resilient monetary, exchange rate and fiscal policy frameworks among some emerging and developing economies has facilitated better control of inflation. However, external factors that have held inflation at bay over the past decades may lose momentum or be rolled back.
"Many emerging and developing economies have recorded an extraordinary decline in inflation over the past five decades. This is a monumental achievement," said World Bank Development Economics Prospects Group Director Ayhan Kose, a co-editor of the volume. "However, in a highly integrated global economy, maintaining low inflation can be as great a challenge as achieving low inflation. These economies need to be ready for sudden changes in global inflation by strengthening monetary, fiscal and financial policy frameworks."
With a focus on the emerging and developing world, the study looks into the evolution of inflation and the global and domestic factors that drive it; how inflation expectations affect price stability; and how exchange rate fluctuations can pass through to cause inflation. The study further looks specifically at how monetary policy and food price movements affect inflation in low-income countries.
"A nuanced policy approach is necessary to mitigate the impact of global food price shocks on poverty without adverse side-effects," said World Bank Development Economics Prospects Group Manager Franziska Ohnsorge, a co-editor of the volume. "The use of certain trade policies to insulate domestic markets from food price shocks may compound the volatility of global prices and may ultimately be counterproductive in protecting the most vulnerable people. Instead, storage policies and targeted safety net interventions can mitigate the negative impact of these shocks while avoiding the broader distortionary impacts of other policies."
Read Inflation in Emerging and Developing Economies: Evolution, Drivers and Policies
The research's key findings include:
A global inflation cycle appears to have emerged over the 2000s. Since 2001, movements in global inflation have accounted for a substantial share of inflation variation in advanced and emerging market and developing economies. The influence of this global inflation cycle has been most prominent in countries that are more developed and more integrated into the global economy.
The global inflation cycle has fluctuated with movements in global demand and abrupt swings in oil prices.
Inflation expectations in emerging market and developing economies are more sensitive to global and domestic developments than inflation expectations in advanced economies. Emerging market and developing economies with lower public debt and greater trade openness tend to experience better-anchored inflation expectations.
Exchange rate movements can amplify the impact of global forces on national inflation in emerging markets and developing economies. Greater central bank credibility and independence have been associated with significantly lower pass-throughs of exchange rate fluctuations to inflationary pressures. The downward trend of exchange rate pass-through in the last 20 years may in part reflect improved central bank policies and a firmer anchoring of inflation expectations.
The improved inflation performance of low-income countries appears, to a considerable extent, to have reflected external forces. If global inflation rises, low income countries may see rising inflationary pressures as well.
Thailand's Human Capital Key to Long-Term Growth and Reduced Inequality
Amid a global slowdown and elevated trade tensions, the Thai economy is projected to grow by 3.8 percent in 2019 and 3.9 in 2020, according to the World Bank's Thailand Economic Monitor released today. Investing in human capital and pursuing economic reforms is critically important for Thailand to become a high-income nation with equal opportunities for all citizens.
In 2018, despite external shocks to trade and tourism, growth of the Thai economy is estimated to have accelerated to 4.1 percent, the report says. The Thai economy proved to be resilient in the face of strong global headwinds due to strengthening domestic demand stemming from an upswing in private consumption and private investment.
In line with trends in the global economy, a slight economic slowdown is expected in 2019. Public infrastructure spending in expected to accelerate in 2019 and pick up in 2020 as the Eastern Economic Corridor projects are being implemented.
"Weaker global growth will likely impact the export performance of Thailand and restrain manufacturing activities in export-oriented industries," said Kiatipong Ariyapruchya, World Bank Senior Economist for Thailand. "In this context, continued implementation of public infrastructure projects and economic reforms can help catalyze domestic demand in 2019 and support medium-term growth."
Last October, The World Bank launched the Human Capital Index, which measures the productivity level for the next generation of workers relative to their full potential if all education and health outcomes were maximized. While Thailand scores in the upper half of the various indicators compared to ASEAN countries and other upper-middle income country peers, there remains room for improvement.
In Thailand, a child born today will reach only 60 percent of potential, in terms of productivity and lifetime income. Unequal education quality in Thailand is one of the biggest challenges, with poorer areas being underserved. Due to under-resourced small schools, with inadequate infrastructure and education materials, the 12.4 years of basic schooling expected for a child born today in Thailand are equivalent to just 8.6 years – a learning gap of 3.8 years. The high burden of non-communicable diseases and road traffic injuries has negatively affected the country's adult survival rates, which is lower than half of the average global rate.
"Sustaining the pace and quality of structural reforms will be crucial for reducing poverty and raising Thailand's long-term growth path above 4 percent in the face of demographic challenges caused by rapid aging," said Birgit Hansl, World Bank Country Manager for Thailand. "To build a better future for all Thais, an emphasis on human capital investment is key. Addressing priority areas in education and health can go a long way in equalizing opportunities for the next generation."
Priority areas for improving human capital in Thailand include addressing challenges faced by small schools where approximately one million poor children are currently getting inferior quality education. To do so, efforts should focus on improving school-based management, and increasing the efficiency of public education expenditures, the report argues. Promoting healthier outcomes, particularly focusing on prevention and reducing risk factors, is essential to increase Thailand's adult survival rate.
The Thailand Economic Monitor, published twice a year, is the World Bank Thailand's office's flagship report, analyzing the country's economic performance and outlook. The January 2019 edition focuses on Thailand's challenges and opportunities in enhancing human capital and reducing inequality.
Renewable Energy the Most Competitive Source of New Power Generation in GCC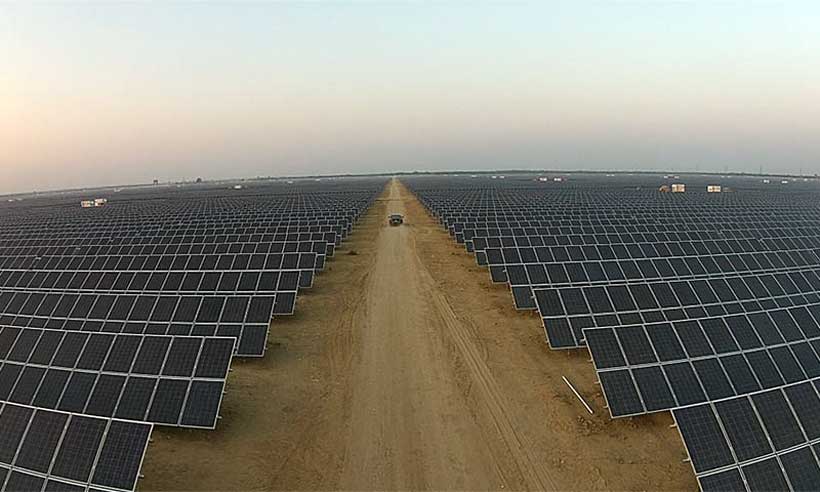 Renewable energy is the most competitive form of power generation in Gulf Cooperation Council (GCC) countries, according to a new report published today by the International Renewable Energy Agency (IRENA). Abundant resources, together with strong enabling frameworks have led to solar PV prices of below 3 cents per kilowatt hour and dispatchable concentrated solar power (CSP) of 7.3 cents per kilowatt hour, which is less than some utilities in the region pay for natural gas.
IRENA's new 'Renewable Energy Market Analysis: GCC 2019' launched during Abu Dhabi Sustainabilty Week, says achieving stated 2030 targets can bring significant economic benefits to the region including the creation of more than 220 000 new jobs whilst saving over 354 million barrels of oil equivalent (MBOE) in regional power sectors. The targets could reduce the power sector's carbon dioxide emissions by 136 million tonnes (22 per cent reduction), while cutting water withdrawals in the power sector by 11.5 trillion litres (17 per cent reduction) in 2020.
The findings come as GCC economies seek to diversify their economies against the backdrop of fast-growing domestic energy demand and a desire to safeguard hydrocarbon export revenues for the future.
"The GCC is among the most attractive regions in the world to develop large-scale solar and wind energy projects as a result of resource abundance and a favourable policy environment, a fact that is backed up by record low prices," said IRENA Director-General, Adnan Z. Amin. "As a fossil-fuel exporting region, the GCC's decisive move towards a renewable energy future is a signal to global investors and to the energy community that we are experiencing a step-change in global energy dynamics and a true energy transformation."
"The UAE's commitment to diversifying the energy mix is central to our long-term economic growth and sustainable development objectives," said H.E. Suhail Al Mazrouei, UAE Minister of Energy. "IRENA's GCC analysis provides further evidence of the strong socio-economic case for renewable energy deployment, from job creation to emission reductions. As we look to add generation capacity to serve growing populations and expanding economies, renewables will increasingly serve as central pillar of low-carbon development."
At the end of 2017, the region had some 146 GW of installed power capacity, of which renewable energy accounted for 867 megawatts. Around 68 per cent this capacity was in the UAE. This represents a four-fold increase on capacity in 2014. Following the UAE are Saudi Arabia with 16 per cent and Kuwait with nine per cent of regional capacity.
With renewable energy targets now in place across the region, the GCC is poised for a significant acceleration in renewables deployment as countries pursue national goals. Under current plans, the region will install a total of almost 7 gigawatts (GW) new power generation capacity from renewable sources by the early 2020s.
Solar PV dominates the region's renewables outlook, accounting for three-quarters of the regional project pipeline, CSP and wind accout for 10 per cent and nine per cent respectively. Solar-assisted enhanced oil recovery in Oman is also expected to contribute about 1 gigawatt-thermal (GWth) in 2019.
Proactive policies are central to accelerating renewable energy deployment, per the report, suggesting that lessons can be drawn from the GCC countries where substantial inroads have been made thanks to firm government commitments and credible, time-bound targets with a clear focus on a supportive business environment for investments.
Corporate tax remains a key revenue source, despite falling rates worldwide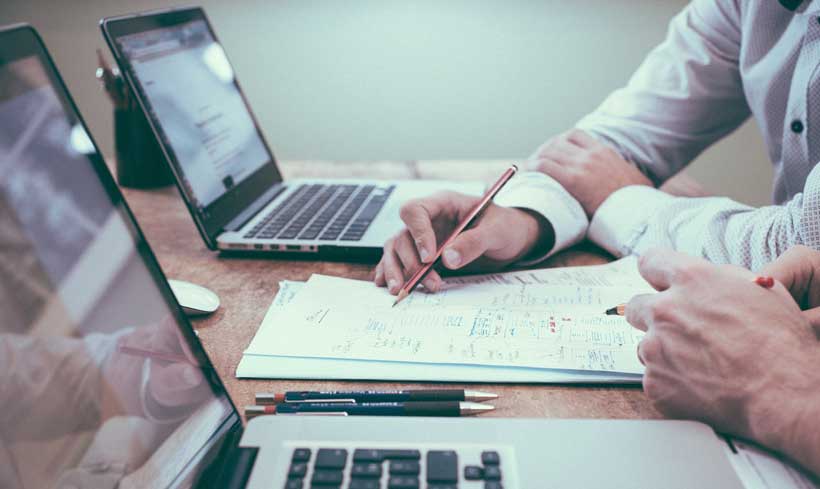 Taxes paid by companies remain a key source of government revenues, especially in developing countries, despite the worldwide trend of falling corporate tax rates over the past two decades, according to a new report from the OECD.
A new OECD report and database, Corporate Tax Statistics, provides internationally comparable statistics and analysis from around 100 countries worldwide on four main categories of data: corporate tax revenues, statutory corporate income tax (CIT) rates, corporate effective tax rates and tax incentives related to innovation.
The new OECD analysis shows that corporate income tax remains a significant source of tax revenues for governments across the globe. In 2016, corporate tax revenues accounted for 13.3% of total tax revenues on average across the 88 jurisdictions for which data is available. This figure has increased from 12% in 2000.
Corporate taxation is even more important in developing countries, comprising on average 15.3% of all tax revenues in Africa and 15.4% in Latin America & the Caribbean, compared to 9% in the OECD.
Corporate tax revenues have also held up when considered as a percentage of GDP, where the average share increased from 2.7% of GDP in 2000 to 3.0% in 2016 across the jurisdictions included in the database.
The new OECD analysis shows that corporate tax remains a key source of revenue, despite a clear trend of falling statutory corporate tax rates – the headline rate faced by companies – over the last two decades. The database shows that the average combined (central and sub-central government) statutory tax rate fell from 28.6% in 2000 to 21.4% in 2018. More than 60% of the 94 jurisdictions for which tax rate data is available in the database had statutory tax rates greater than or equal to 30% in 2000, compared to less than 20% of jurisdictions in 2018.
Comparing statutory corporate tax rates between 2000 and 2018, 76 jurisdictions had lower tax rates in 2018, while 12 jurisdictions had the same tax rate, and only six had higher tax rates. In 2018, 12 jurisdictions had no corporate tax regime or a corporate income tax rate of zero.
The OECD analysis highlights that CIT revenues are influenced by many factors, and therefore focusing on headline statutory tax rates can be misleading. For example, jurisdictions may have multiple tax rates with the applicable tax rate depending on the characteristics of the corporation and the income. Progressive rate structures or different regimes may be offered to small and medium-sized companies, while different tax rates may be imposed on companies depending on their resident or non-resident status. Some jurisdictions tax retained and distributed earnings at different rates, while some impose different tax rates on certain industries. Lower tax rates are often available for firms active in special or designated economic zones, and preferential tax regimes offer lower rates to certain corporations or income types.
Another factor influencing CIT revenues is the definition of the corporate tax base. The OECD Corporate Tax Statistics database assesses how standard components of the corporate tax base reduce the effective tax rate faced by taxpayers, including the effects of fiscal depreciation and several related provisions, such as allowances for corporate equity.
Taking these provisions into account, the database shows that "forward-looking" effective tax rates are generally lower than statutory tax rates, with an average reduction of 1.1 percentage points observed in 2017 across the 74 jurisdictions analysed in the database. Targeted tax incentives, such as for research and development (R&D) expenditures and intellectual property (IP) income, are widely used to reduce the corporate tax burden for specific activities.
The new database is intended to assist in the study of corporate tax policy and expand the quality and range of statistical information available for analysis under the OECD/G20 Base Erosion and Profit Shifting (BEPS) initiative. In 2015, the OECD reported that base erosion and profit shifting was having significant effects on the corporate tax base, estimating revenue losses to governments from BEPS in the range of USD 100-240 billion (2014 figures), equivalent to 4-10% of corporate tax revenues.
The new database, which will be updated annually, aims to improve the measurement and monitoring of BEPS. Future editions will also include an important new data source – aggregated and anonymised statistics of data collected under country-by-country reporting now being implemented under BEPS Action 13 – that will allow "backward-looking" assessment of effective tax rates actually paid by firms.