The Conference on Libya hosted in Palermo, Sicily
It currently seems that the Conference on Libya scheduled in Palermo, Sicily, will finally be a predictable success for the Italian government.
General Haftar, the powerful man of Cyrenaica (and currently also of Sirte) arrived in Rome on October 28 last for an informal visit which, however, was extremely useful for the Palermo Conference and for Italy's future strategy in Libya.
The Head of the old "Operation Dignity" will certainly be also in Palermo, while Russia will probably be represented by Medvedev or by the Deputy Foreign Minister, Bogdanov. Or even by Dimitri Peskov. Nevertheless, whoever of them will participate in the Conference will have President Putin's personal instructions to follow.  Moreover, President Putin will follow the Conference debate in Sicily with extreme care.
Russia's goal is to stabilize its presence in Libya, regardless of the political results reached by the Palermo Conference, and hence to start a strategic relationship also with Fayez al-Sarraj and Misrata's Seventh Brigade, as well as with the major tribes of the Tripoli area. This can be achieved above all with the Italian support.
Nothing is more distant from the Russian interest than an exclusive bilateral relationship with General Haftar, of whom Russia has even minted the new coins with  Colonel Gaddafi's profile.
Russia, however, could have Italy's good offices for establishing relations with Fayez al-Sarraj, with Misrata's militias and, finally, the Fezzan areas, where Russia could establish itself as a major economic partner.
General Haftar's Cyrenaica is thus moving away from France, whose intelligence services still fight side by side with his own militias. Why? Because the powerful man of Cyrenaica knows that, having an exclusive relationship with France, he would remain isolated in Europe and, above all, vis-à-vis Egypt.
In fact, President Al Sisi has put pressure on General Haftar to be in Palermo and not trust completely France, which only wants ENI's oil wells – as at Sarkozy's time – and in the future would certainly not be sympathetic to the government of Cyrenaica, as it appears today.
Another decisive sign for the positive outcome of the Conference is the fact that General Haftarhas also stated that Italian Ambassador Perrone can return to Tripoli.
Also Aguila Saleh Issa – the President of the Tobruk-based Parliament that recognizes al-Sarraj's government, but relies on General Haftar's forces –  will be in Palermo.
He is an excellent and authoritative mediator.
Also Saleh, who has already come to Rome, is a prestigious personality that can possibly Endeavour to reach an agreement for a future unification of the country.
The problem of unification will be posed by Ahmed Mitig, the leader of Misrata – another figure that could take the lead of a new unitary project – as well as by Khaled al-Meshri and even Khalifa Gwell, now defeated by al-Sarraj's troops (and by Misrata's 7thBrigade led by Mitig), but always useful-or, indeed, necessary – to reach stable peace in Libya. It will be Italy – if capable to do so – to establish a new hierarchy and provide guarantees to the various leaders for a national, but widely regionalized power, as it was also the case at Gaddafi's time.
It should be noted that Mitig is al-Sarraj's No. 2 leader.
The United States has no particular interest in the Libyan dossier, which is outside their African sphere of interest, although recently some US "advisors" have secretly arrived in Sirte.
Nevertheless, the United States is strongly interested in the issue of Islamic terrorism – hence it will favour any credible solution that can stabilize Libya and stop the arrival of jihadists from sub-Saharan Africa in Europe and, possibly, in the United States itself.
The France led by President Macron – whom we do not yet know whether he will manage to participate in the Palermo Conference – is in an obviously difficult situation, also due to Macron's non-diplomatic illness.
Should the Palermo Conference fail, its only card to play would be to establish a stronger alliance with General Haftar and also with Russia – otherwise France will basically play second fiddle in Libya and in the Maghreb region, with imaginable repercussions on its sub-Saharan and central Françafrique.
Moreover, the French intelligence services have long been operating in Fezzan to thwart the 2017 agreements signed in Rome by the various tribes of the region, with the support of the then Interior Minister, Marco Minniti (but also, fortunately, of the then Foreign Minister).
Sabotage actions, support to the French Armed Forces on the border with Niger, but also mass upheavals in Tripoli in September 2018, most likely triggered by French intelligence operatives and local Islamists.
Hence the wider the attendance at the Conference, the greater Italy's chances of victory and, consequently, France's chances of defeat. France, isolated on the Libyan internal chessboard, will probably take its revenge in the area of Niger.
We shall also see what role will be played by Saif al-Islam Gaddafi, who now lives in a Libyan secret location near Egypt.
Obviously Colonel Gaddafi's most brilliant son will not be in Palermo, but it would be useful to consider him part of the game.
Saif would still be General Haftar's card to guide and direct a unified country after the crazy and stupid "Arab spring" made by France and Great Britain, which are even more inept that the United States in the African foreign policy.
A US foreign policy which – only thanks to the fight against "terrorism" – is flooding Africa and the EU borders with drones, satellite networks and military bases to seal the EU itself, control the evolution and developments on its borders and turn the Russian Federation into a middle Asian regional power.
Moreover, should Italy's project fail, French President Macron could find a role to play in the stabilization of Libya, thus creating a new mediator's role precisely with al-Farraj, and rebuilding – probably at great cost – a new relationship with General Haftar, who let Russia know he is dissatisfied with France, which, as usual, believes it can dictate the military agenda for those it helps.
Russia, however, could also accept France's role if the Palermo Conference failed. Russia only wants to reach the intended result. It does not want, however, to antagonize Italy, the oil power needed in Libya and the future destabilizer of the now disturbing EU, which has got in the way with Ukraine and the sanctions and tension with the countries of the old Warsaw Pact, which are now EU Member States. President Trump does not like Europe at all and has showed it everywhere. President Putin, however, who is more reserved and discreet, could be fed up with a European Union that – as a foolish servant – repeats the US propaganda and is no longer useful as business partner as it was in the past. Now time has come for the Russian-Chinese axis, which ensures Russia's economic growth – an axis passing through the Mediterranean, not the Eurasian peninsula.
Hence we also need to think about the outcome of the meetings that will be held by the French Foreign Minister, Jean-Yves Le Drian, in Paris on November 8 next.
These meetings will be attended by some Misrata's and 7thBrigade's leaders, and by Abo Kassim Kozeit, member of the High Council of State, as well as by MPs Soleiman Elfaqih and Mohammed Erraid, and GNA advisors Ali Bousseta and Ettaher Elbaour, in addition to Haftar's military men Salha Juha and Mohammed Eddarat.
Preparation for a coup or for another government in exile? This is the reason why Haftar is worried.
Hence the Paris meetings will be a sort of Palermo Conference – hosted in a cold weather location, with the second and third ranks of the various participants in the Sicilian Conference – to mobilize and anyway activate the French networks in Libya for elections in the near future, which may possibly be interesting for some participants, and for a "plan for Libya" by the French intelligence services which will not convince al-Sarraj, who does not want to die in an attack on his government's palace. This must be clearly said in Palermo.
Nevertheless, it will not even convince General Haftar, who now fears his arrogant allies and looks to Russia and also to Italy for putting an end to the conflict in a way that, however, does not humiliate him.
At the last Libyan elections only 17% of people voted – certainly not a share of voters that would make us take them seriously.
Elections in the near future, by which the covert operations of the French intelligence services set great store, would only create the conditions for a new fratricidal war – and this must be clearly explained to all the Libyan parties participating in the forthcoming Conference scheduled in Palermo.
For the Italian intelligence services said Conference is a significant turning point.
As far as we know, the Director of the Foreign Intelligence Service (AISE), Alberto Manenti, who was born in Tarhouna, depends on the outcome of the Palermo Conference, while also the domestic intelligence agency (AISI) and the Department of Security Intelligence (DIS) are under very strong pressure.
Our American friends should also be pointed out that only the future unity of the Government of National Accord (GNA), Haftar's forces, the Tobruk-based government and other parties is the sole guarantee of a serious struggle against ISIS.
A repression of Libyan jihadism which is not at all a marginal goal, neither for Libya nor for Europe, considering the persisting tensions in Sirte, the reorganization of the so-called "radical" Islam in Fezzan (which could also benefit France, which would direct it towards the North) and the Caliphate's final penetration also along the coastal lines.
Let us imagine that the recent visit paid by the Interior Minister, Matteo Salvini, to Doha, the capital of Qatar, protecting the Muslim Brotherhood and supporting al-Sarraj, together with Turkey, has created a credible pressure of this Emirate on the Government of National Accord (GNA) for a platform – which is allegedly already circulating within the Italian Government – on the gradual unification of the Libyan Armed Forces.
A platform which is also the new goal of Al Sisi's Egypt – although we do not know to what extent this goal is credible. Probably Egypt is finally fed up with funding and training General Haftar's expensive army that, however, is still targeting its own offensive on Derna, a jihadist city-State.
It should also be recalled that, just the day before the beginning of the Palermo Conference, Donald J. Trump and Vladimir Putin will meet in Paris for the future revision of the INF Treaty regarding medium-range missiles, recently rejected by the USA.
President Trump speaks about the Russian missiles, but he actually means the Chinese ones: should the new INF Treaty be reworded as desired by the US Administration, it would lead to the destruction of 95% of Chinese missiles.
And the United States strategically holds China only from the Pacific, from South Korea and from the bases in Japan.
Hence, probably President Macron wants to be credited for a success in the negotiation – even only for media purposes –  but it is much more likely that the Paris agreement on the new INF Treaty would ultimately be just a list of fine words.
Nevertheless, it would count to overshadow the Sicilian Conference and marginalize the Italian government and its image vis-à-vis Libya and the allies.
We do not know yet what Chancellor Merkel will say. She will be in Palermo representing a country that has not participated – except for a small e-warfare brigade -in the Western struggle to support the jihadists of Cyrenaica that led to the collapse of Gaddafi's regime. In all likelihood, she will also devise a role as mediator, but politically weakened at national level and without a clear strategic direction in Africa which, however, would lead her to support-for want of anything better – the French assumptions and options.
Are we sure, however, that President Macron – so rhetorically pro-European – wants to deal with a German ally he has already antagonized on public accounts and the endless mass of irremovable civil servants? In no case President Macron wants to get involved, in Africa, with the German Armed Forces in disarray and with a primary goal in mind, which is still the Eurasian East?
Certainly France has invited the second and third ranks of the two major Libyan groups, led by al-Sarraj and Haftar, with a view to imitating the inclusion strategy that has characterized the Italian preparatory work for the Palermo Conference scheduled at Villa Igea.
Moreover, thirteen small groups invited by President Macron have already decided not to attend the Paris meeting.
In fact, Prime Minister Conte's government has involved all the participants in the Libyan game, including the apparently minor ones.
Also in view of weakening al-Sarraj, Khalifa Haftar would like to have –  and probably already has – a good relationship with Misrata's militias which, together with the other 250 autonomous militias, make up the unsafe, insecure and expensive (also for others) military basis of al-Sarraj's government.
As already noted, Ahmed Mitig is the powerful man of Misrata and al-Sarraj'sNo. 2 leader.
Last year Mitig had also been to Agrigento, Sicily, for the first Italian-Libyan Forum. Meanwhile the Conference was being prepared.
The Palermo Conference will also be attended by Khaled Meshri, the President of Libya's Supreme Council of State and No. 3 leader who, upon precise orders, will probably leave the Paris quasi-Summit on Libya and give up its elusive "elections".
As already noted, the Conference will be also attended by Aguila Saleh Issa, the President of the GNA Parliament. but having excellent relations with the Tobruk-based Parliament.
He is certainly a decisive figure in Libya's current and future set-up.
Moreover, there are already jihadist infiltrations also in Tripoli and Ghassan Salamè, the UN Special Representative in Libya, has publicly accused al-Sarraj of being weak.
Therefore Al-Sarraj is no longer as powerful within the  Tripoli government as he was a year ago and General Haftar does not fail to let it know that he still wants to get to Tripoli.
We need to ensure a honourable role to al-Sarraj; to let General Haftar know he can now stabilize his conquests, but must also have the support of Tripoli's and Misrata's forces, as well as of many Fezzan tribes, with whom the Italian intelligence services have always been in contact; to make it clear also for the old Head of "Operation Dignity" that it is useless to defeat and humiliate his enemies in Tripoli – a harshness that will unleash other tribal wars.
There is also another decisive factor, namely finance. Some of Gaddafi's assets in the Libyan Investment Authority (LIA) and in other related investment companies have not yet been requisitioned by the United Nations, which had forgotten to make banking requisition mandatory for governments.
LIA's division between Libya and Malta is ineffective and has led some Libyan financial transactions to come close to very dangerous environments.
General Haftar controlled the Oil Crescent's wells, but eventually agreed to reach a reasonable arrangement on the oil sale proceeds.
All the money made or the returns on investment – currently limited -of the funds of Gaddafi's regime in the EU and abroad must return to the new Libya.
This is the reason why – starting from the Palermo Conference – an Organization for the Financial Autonomy of the whole Libya could be set up which, in view of the future reunification of the area, should establish an equitable and even stable distribution of income between the regions, as well as enlarged representation between tribes and local governments, and the EU protection, with a delegation of powers to Italy, which already controls – with ENI and fully respecting all parties – the oil-related assets.
Omani national security and the kind of political and military cooperation with the United States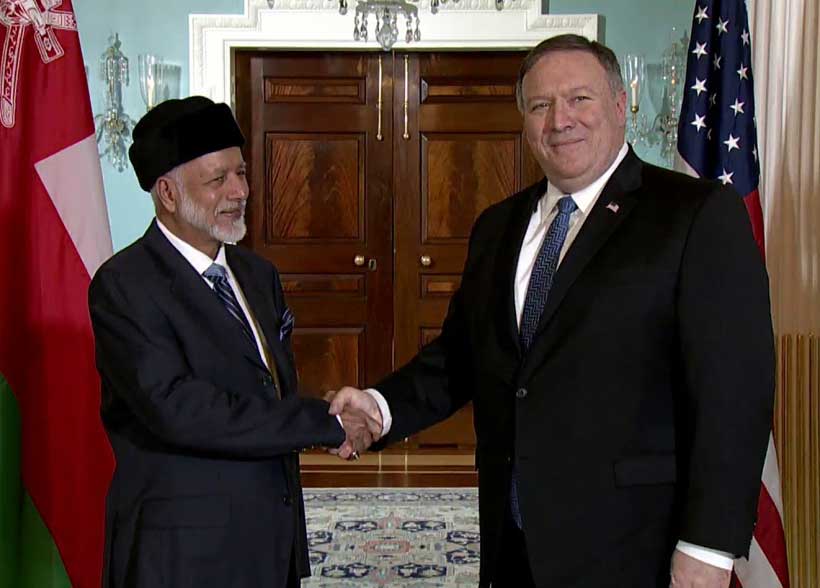 Historical documentary evidence suggests that the United States has always had a strategic partner in the region. Oman is undoubtedly the closest Iranian southern neighbor to the Persian Gulf, with its common cultural and religious roots with the land of Iran. But it should be noted that the effects of convergence between the United States and Oman have an impact on Iran's national security. Also, after the US Secretary of State Visits Oman and his visit to Sultan Qaboos and the Pompeo positions in Amman, the question is: How much is Oman to do with US sanctions against Iran?
Oman has a geographical isolation in the Arabian Peninsula. The country has only a frontier from its western region, and the three UAE, Saudi Arabia and Yemen are neighbors. On the other hand, the majority of the Abbasid religion of this country has led to its religious isolation in the Islamic world, and Wahhabism has entered into conflict with the followers of this religion several times since its inception, and still considers the abbots from the divergent difference of the Islamic world, And excuses.
Oman is relatively weak in the economic field, dependent on oil and the outside world. However, the Omani dealings with the United States are not high, and most of it is in the military arms sector. The demographic structure of this country, in particular the population of about 5% Shiite, who has a lot of strength and wealth, with the Baluchis, who have traveled to Oman many years before Iran, actually created a situation and the Omani government will not be in a relationship with Iran. If this issue is analyzed along with the influence of Wahhabism on the Omani population, it will be more important if it is to be analyzed.
It should be borne in mind that the Sunnis in Amman claim that they are the majority of the citizens of this country. Oman considers the Gulf Cooperation Council to be important in the framework of this cooperation, in addition to external problems, to prevent Arab aggression, the Omani are well aware of the history of Saudi Arabia's deployment to its neighboring countries, and therefore the balance Power will not be pleasing to Saudi Arabia. Oman, which seeks to reduce dependence on oil and economic diversification in its 2020 and 2040 prospects, avoids any kind of conflict and conflict in the region, because the arrival of capital, tourists and goods, and services and manpower require security in this country. And stability in the region. They are working to strengthen Qatar in the Gulf Cooperation Council and are working with the United States to provide their own resources in the region, and because strengthening Qatar and removing Saudi and Qatari hostilities are in the interest of the country and necessary to curb Saudi Arabia. Greetings from the United States.
But the question is whether Oman can adopt an independent policy at the level of engagement with global powers such as the United States?
In August 2010, Oman and Iran signed a security agreement; of course, it cannot be said that the relations between Tehran and Muscat are generally without problems and is a full-fledged relationship; for example, the Oman navy does not participate in Iranian military maneuvers while Which is in the military maneuvers of the Gulf states, the United States, India and Pakistan. Oman has given America's military partner its ports and bases. It has shown its willingness to participate in the US missile defense shield, which is aimed at creating security against Iran's threat to the countries of the region.
From the point of view of Oman, the military conflict between the United States and Iran has a huge geopolitical and economic risk. To reduce this danger, the Omani government has acted as a bridge between Tehran and the West; that is why the Oman kingdom, unlike Saudi Arabia and some countries of the Cooperation Council, Which wants Iran to lose its position in the region, does not want Iran to be attacked by the military and tries to increase the capacity of Iran in the region by means of a synergy.
The geographic proximity of Iran and Oman in the Strait of Hormuz, Oman's geographical remoteness from the Arab world, and the geopolitical and geopolitical importance of the Strait of Hormuz, Iran and Oman, have required good relations. Accordingly, and despite the fact that Oman has always had close ties with the United States, this has not had any effect on Iran's friendly relations with the country. In fact, the different Muscat approach to the Tehran Cooperation Council has had a dramatic impact and has effectively reduced the influence of Riyadh on the smaller member states of the Council for the purpose of convergence, and undermined West's efforts to isolate Tehran.
It should now be seen that in spite of important approaching variables such as geographic continuity, geopolitical situation in the region, oil, the need for stability in the region, and … the main causes of the security scene in the region.
In the past, in the context of security-related security with national power, there was a belief that with increasing military power security would increase, and with the number of military forces and equipment representing the power and security of each country, but now beliefs have changed and should be noted. National security is not a unilateral process that can only be increased by increasing its military power, but has a broad and comprehensive concept.
It is possible to maintain the national security of each political unit by increasing national power and balancing its constituent elements, and increasing one of these factors, if not accompanied by an increase in other factors, could threaten national security. In this regard, today, national security has taken a cross-border dimension; in other words, it is not just inside the border. Of course, security is not military power, so sometimes increased military strength reduces security and insecurity.
The Omanian kingdom has a different look at the position of the Gulf Cooperation Council on the issue of convergence; on the one hand, it contributes to economic issues within the framework of the Persian Gulf Cooperation Council, but on the other hand, in foreign policy and disputes between the Persian Gulf Cooperation Council Persian countries has not entered and has been trying to play a role in the Persian Gulf Cooperation Council by assuming the role of the Hammer of Equilibrium. However, now it seems that, despite the differences between Saudi Arabia and Qatar, it is not very willing to remain in the Gulf Cooperation Council. This approach may lead to a gap in the Gulf Cooperation Council, and will split countries into two different blocks. In this regard, Muscat tries to maintain its impartiality in the internal conflicts of this council as well as the differences between Iran and Arab countries, while playing a positive role.
Now the kingdom of Oman is not willing to pay for the rest of the world; therefore, in view of Muscat, Egypt's entry into the Gulf Cooperation Union is very dangerous. On the other hand, the Omani kingdom does not differ much with other countries, but it is not pleasing to Saudi policies (which are trying to dictate their policies to other Gulf States). The country has repeatedly objected to Saudi apparent interference in foreign policy of the Gulf Cooperation Council, and if the situation continues, it is foreseeable that the Gulf Cooperation Council will collapse in the future, and even Qatar, along with the Oman kingdom, will cooperate with the Co-operation Council Gulf exits and form an alliance with Lebanon, Iraq and Syria. In contrast, Bahrain, UAE, Egypt, Saudi Arabia and Kuwait are on the other.
In the future, Muscat tries to maintain its impartiality and, in its relations with the United States, the European Union, Saudi Arabia, and …, continues its policies and tries to play a positive role in resolving regional crises, as The meetings of Iran and the Western countries over the past years with Oman's administration show that the king wants to mediate Iran's relations with the West.
Tension in the Gulf: Not just maritime powder kegs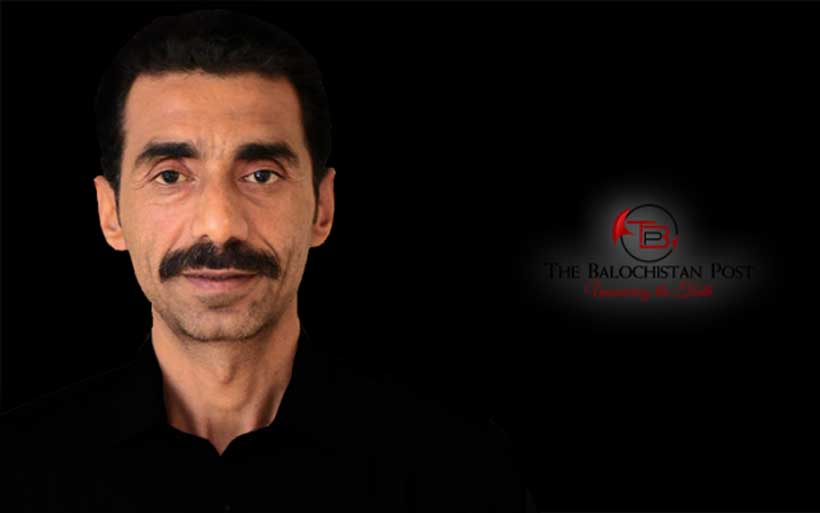 A recent interview in which Baloch National Movement chairman Khalil Baloch legitimized recent militant attacks on Iranian, Chinese and Pakistani targets is remarkable less for what he said and more for the fact that his remarks were published by a Saudi newspaper.
Speaking to Riyadh Daily, the English language sister of one of Saudi Arabia's foremost newspapers, Al Riyadh, Mr. Baloch's legitimization in the kingdom's tightly controlled media constituted one more suggestion that Saudi Arabia may be tacitly supporting militants in Balochistan, a troubled Pakistani province that borders on Iran and is a crown jewel of China's infrastructure and energy-driven Belt and Road initiative.
Riyadh Daily interviewed Mr. Baloch against the backdrop of heightened tensions between the United States and Iran that many fear could escalate into military conflict, past indications of Saudi support for religious militants in Balochistan, and suggestions that countries like the United States, Saudi Arabia and the United Arab Emirates are united in their opposition to Iran but differ on what outcome they want maximum pressure on the Islamic republic to produce.
The interview followed publication in 2017 by a Riyadh-based think tank with ties to Saudi crown prince Mohammed bin Salman of a call by a Baloch nationalist for support for an insurgency in the Baloch-populated Iranian province that borders Pakistan and is home to the crucial Indian-backed port of Chabahar on the Arabian Sea.
It also juxtaposes with Pakistani anti-Shiite, anti-Iranian militants who operate madrassahs along the Iranian-Pakistani border reporting stepped up Saudi funding. The monies are believed to come in part from Saudi nationals of Baloch descent, but the militants suggest the funding has at least tacit government approval.
Balochistan has witnessed multiple attacks on its Hazara Shiite minority as well as in May on a highly secured luxury hotel frequented by Chinese nationals in the Chinese-backed Baloch port city of Gwadar and a convoy of Chinese engineers as well as the Chinese consulate in Karachi. Militants killed 14 people in April in an assault on an Iranian revolutionary guards convoy and exploded in December a car bomb in Chabahar.
Saudi Arabia is also suspected of supporting the Mujahedeen-e-Khalq, a controversial Iranian exile group that seeks the fall of the Iranian regime and enjoys support of senior Western politicians and former officials as well as US national security advisor John Bolton prior to his appointment and ex-Saudi intelligence chief Prince Turki al-Faisal.
For now, tacit Saudi support for Baloch militants is likely to be more about putting potential building blocks in place rather than the result of a firm decision to wage a low-intensity proxy war.
"The recent escalation in militant attacks is a direct reaction to Pakistan army's growing atrocities in Balochistan and China's relentless plunder of Baloch resources," Mr. Baloch said.
Asserting that the Pakistani part of Balochistan has been occupied by Pakistan since 1948, Mr. Baloch insisted that the "Baloch nation is resisting against this forced accession. This insurgency is the continuation of that."
The alleged Saudi support coupled with plans for a US$10 billion Saudi investment in a refinery in Gwadar and a Baloch mine has sparked discussion in Beijing about the viability of China's US$45 billion plus stake in the region's security and stability.
Iranian officials see a pattern of foreign support for insurgents not only in Balochistan but also among Iran's Kurdish, Arab and Azeri minorities. Their suspicions are fuelled by statements by Mr. Bolton prior to his appointment calling for support of insurgencies and Prince Mohammed's vow that any battle between the Middle East's two major rivals would be fought in Iran rather than Saudi Arabia.
Complicating the situation along Iran's borders is the fact that like in the waters of the Gulf where naval assets are eyeing one another, it doesn't take much for the situation to escalate out of control. That is particularly the case with Iran having shifted tactics from strategic patience to responding to perceived escalation with an escalation of its own.
Iran moreover has been preparing for a potential covert war waged by Saudi Arabia and possibly US-backed ethnic insurgent groups as well as the possibility of a direct military confrontation with the United States by building a network of underground military facilities along its borders with Pakistan and Iraq, according to Seyed Mohammad Marandi, an Iranian academic who frequently argues the Tehran government's position in international media.
Iran recently released a video showcasing an underground bunker that houses its missile arsenal.
In a further heightening of tension, Iran's Revolutionary Guards attacked on Friday Iranian armed opposition groups in the Kurdistan region of Iraq with drones and missiles. Iranian artillery separately shelled villages in a region populated not only by armed anti-Iranian and anti-Turkish Kurdish groups but also smugglers.
The strikes followed the killing of three Iranian revolutionary guards. A spokesman for the Democratic Party of Iranian Kurdistan (PDKI) denied responsibility for their deaths.
The risk of escalation is enhanced by the fact that while the United States, Saudi Arabia, Iran and Israel agree on the principle of maximum pressure, they do not necessarily see eye to eye on what the end goal is.
While US President Donald J. Trump appears to want to force Iran back to the negotiating table, Israel and Mr. Bolton are believed to advocate gunning for regime change ignoring the risk that the effort could produce a government that is even less palatable to them.
That outcome would suit Saudi Arabia that does not want to see a regime emerge that would be embraced by Western nations and allowed to return to the international fold unfettered by sanctions.
A palatable government would turn Iran into a Middle Eastern powerhouse with a competitive edge vis a vis Saudi Arabia and complicate the kingdom's ambition to become a major natural gas player and sustain its regional leadership role.
Writing in the Pakistan Security Report 2018, journalist Muhammad Akbar Notezai warned: "The more Pakistan slips into the Saudi orbit, the more its relations with Iran will worsen… If their borders remain troubled, anyone can fish in the troubled water."
Boko Haram and Frustration- Aggression Theory: A Potential Explanation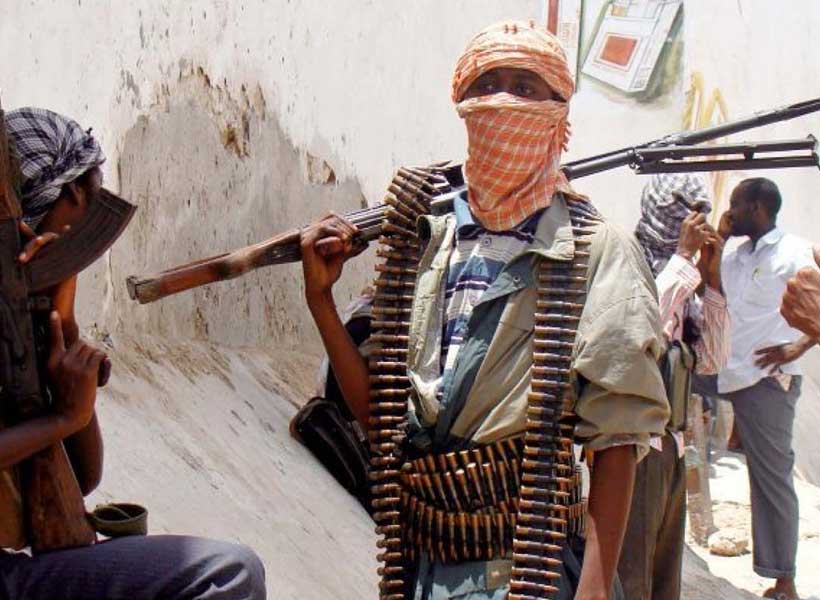 In the context of Boko Haram, it is vital to identify how Boko Haram resorted to extreme violent behavior. One theory that provides an understanding of such violent behavior is Frustration-Aggression Theory. This "holds that a group's relative disadvantage in relation to others, which may be manifested in income inequality or hierarchical class, results in frustration which breeds grievance and aggression" (Iyekepolo, 2213). In the case of Boko Haram, this theory can arguably describe how frustration over Western education led to an increase in its aggressive behavior.
To understand Frustration-Aggression Theory further there must be comprehension on the term "frustration." Frustration, as described by Berkowitz, is "an unpleasant, aversive stimulus which evokes negative affect by automatically eliciting cognitions that are associated with aggressive tendencies." This view of frustration can provide insight into group motivations to justify acts of aggression. Recognizing these two important aspects of Frustration-Aggression Theory provides not only a background into Boko Haram,but a broad look into future potential attacks.
Application of Frustration-Aggression Theory
This research applies key aspects of frustration and aggression. First, the act of frustration defined as "blocking someone from gaining an expected gratification" (Dill and Anderson, 360). Second, aggression which is defined as "any behavior which is intended to injure the individual to whom it is directed" (Dill and Anderson, 360). These key aspects of Frustration-Aggression Theory provide in-depth knowledge into the decision-making process utilized by Boko Haram.
Boko Haram continues to feed off the economic conditions and frustrations of the Nigerian people. "The situation of poverty in Nigeria and Somalia, where Boko Haram [and Al Shabab] started, is worsened by the day-to-day paradox of mass poverty in the face of rich human and mineral resources." (Ani and Ojakorotu, 12) This economic decline only fuels Boko Haram's legitimacy and power. Not only does this fuel its status among African nations, it also increases the frustration of the Nigerian people against not only Boko Haram but the Nigerian government overall.
The level of poverty pervading the region also proved to be a factor in mobilizing the Boko Haram insurgency, as Mohammed Yusuf, the sect's leader spoke regularly about it; arguing for devout Muslims to 'migrate from the morally bankrupt society to a secluded place and establish an ideal Islamic society devoid of political corruption and moral deprivation (Iyekekepolo, 2215).
The economic conditions in which the many of the Nigerian people are still living became the foundational grounds for Boko Haram's rise. The hardship the Nigerian government and its people have faced bred political corruption and moral deprivation. (Iyekekpolo, 2215)This continuous frustration from current economic conditions has also created more insight into Boko Haram's increased aggression. Solomon Ayegba states this corruption is at the expense of the Nigerian people, which has resulted in the Boko Haram insurgency. (2015)
Boko Haram continued to gain legitimacy throughout Nigeria and neighboring states, which only increased the frustrations of citizens across West Africa. "The poor development status of Nigeria no doubt breeds an atmosphere of frustrated expectations and foster widespread indignation on the part of those that are trapped in the vortex circle of abject poverty." (Mbasua, Musa and Fada, 96) Those imprisoned by Boko Haram's terror are left more vulnerable to continued social and economic chaos. As the chaos continues to manifest, it leaves Nigeria not only socially and economically vulnerable but opens the gateway for political vulnerability.
Boko Haram was able to politically corrupt the Nigerian government by gaining a position of power. "A known senior member of Boko Haram, Late BojuFoi, was actually appointed a commissioner by former Governor Ali Modu Sheriff." (Vaaseh, 407) The people of Nigeria now had more to fear than the current economic and social conditions. Political figures were now making promises to Boko Haram to provide support to "facilitate the actualization of their ideology." (Vaaseh, 409)
The increased frustration of Boko Haram only led to more acts of violence. However, the target of Boko Haram's aggression now turned more toward Nigerian security forces. Vaaseh explains "the inability of the politicians to keep to their promise of monthly salaries to the members angered them and the insurgents reacted severely by attacking security agents." Boko Haram has used these political conditions to spread its ideology but has also capitalized off the lack of education throughout Nigeria proper. "In contemporary Nigeria, most, if not all, of the existing militant organizations are made up of a large percentage of uneducated and unemployed people who express frustration by the existing unbalanced structure of governance in the Nigerian federation." (Vaaseh, 406)In an attempt to deal with these frustrations, Nigeria decided to form an organization called the Odua People's Congress (OPC). However, the efforts to mitigate these frustrations ended in violent actions to pursue the organization's objectives. Perhaps this is mere coincidence, but it more likely provides insight into the validity of Frustration-Aggression Theory and political/social violence within Nigeria.
There are many different manifestations of terrorism that emerge due to religious and ideological beliefs. In this form of extreme behavior, Boko Haram has been able to convince some of Nigerian society that the government is to blame for the overall social instability. "A number of them also blame the Nigerian Federal Government for poverty in the Northeast, thereby popularizing the idea that Boko Haram represents a symbol of the North's struggle against political and economic marginalization." (Ani and Ojakorotu, 20) This frustration has not only bred inequality amongst regional Nigerians but also deep psychological frustrations.
As the people continue to experience the economic and political frustrations of Boko Haram, they also experience their own psychological frustrations. Boko Haram has created a society in which people live in fear. "The populace had been deprived of their means of livelihood and this has become frustrating, resulting in aggression." (Iyekekpolo, 2215) The people do not have the political and economic stability to combat Boko Haram. A vicious spiraling down cycle continues.
Boko Haram continues to launch attacks to intimidate the government and its citizens. The people of Nigeria attempt to live a normal life. However, the second and third order effects of Boko Haram's terror impact daily living. "On 16 June 2011, the police headquarters in the capital Abuja was bombed, leading to a city-wide curfew." (Elden, 416) This curfew was established to protect the Nigerian people and allow Nigerian forces to combat Boko Haram's attacks. So, while Nigeria continues to strive for peace, education, and hope, the methods used can sometimes also become social chains that bind and constrain them.
Evaluation of Frustration-Aggression Theory
Frustration-Aggression Theory has been applied to explain the behaviors of foreign policymakers and those experiencing the violent attacks of Boko Haram. First, applying the Frustration-Aggression Theory framework, it can be hypothesized that foreign policymakers will be less likely to resort to violence towards Boko Haram. Therefore, not able to rely on external positive interference, Nigerians may also resort to alternative means to stop the spread of Islamic extremism due to their justified frustration with Boko Haram's behavior and no formal governmental success in hindering it.
There are limitations to Frustration-Aggression Theory to consider, such as not all frustration breeds aggression. This study is also limited to evaluating extreme cases of frustration (i.e. corruption, terrorism). This theory is only used to evaluate Boko Haram and those influenced by the insurgency. Further application of this theory would research how Boko Haram perceives Western education as a threat to religious beliefs. Examination would include how Boko Haram exploits religious beliefs to gain sympathy to recruit members. Frustration-Aggression Theory could utilize the underlying frustration of religious intolerance and perceived colonization by the West to breed aggression.
Frustration-Aggression Theory provides knowledge and insight into the decision-making process of Boko Haram but also political members and citizens of Nigeria. Furthermore, it is imperative to recognize how Boko Haram knew such violent tactics would work. Understanding the efficacy of terrorism tactics can arguably shed light on producing new insights and new counter-measures that might lessen extremism on the ground and provide everyday Nigerians more of a fighting chance to create a stable and secure life amidst the chaos.