Revisiting the No First Use Policy of India Vis-À-Vis India's Nuclear Doctrine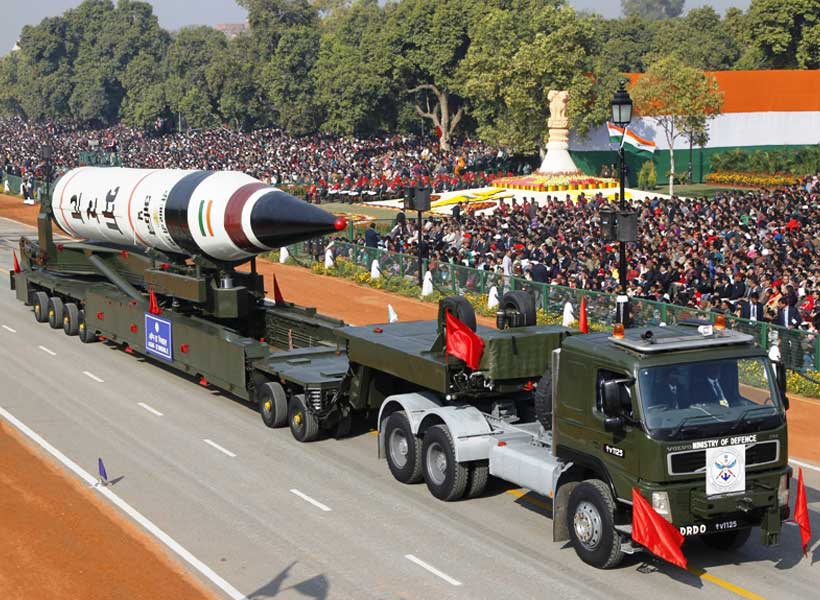 The object of deterrence is to persuade an adversary that the costs to him of seeking a military solution to his political problems will far outweigh the benefits. The object of reassurance is to persuade one's own people, and those of one's allies, that the benefits of military action, or preparation for it, will outweigh the costs.The object of reassurance is to persuade one's own people, and those of one's allies, that the benefits of military action, or preparation for it, will outweigh the costs.- Michael Howard
India's new political discourse on revisiting its nuclear doctrine has once again attracted transnational debate on the efficacy of no first use policies, despite the fact that India has repeatedly recapitulated that it is amenable to negotiate no first use treaties bilaterally or multilaterally with all nuclear weapons states including China and Pakistan. Foreign policy and strategic affairs are developed on the basis of a country's long-term national interests and soft-power and take into consideration both internal diaspora and external factors. The foreign policy of a country does not change when governments change, but the foreign diplomacy and strategic priorities undergo changes. The Narendra Modi government has so far not suggested any change in the nuclear doctrine or the No First Use (NFU) policy on which India's declaratory nuclear doctrine is based, but the BJP's election manifesto promised to "study in detail India's nuclear doctrine, and revise and update it, to make it relevant to challenges of current times." The debate was further fuelled when former Defence Minister Manohar Parrikar questioned NFU policy reckoning national responsibility and political independence. Former Commander-in-Chief of Indian Strategic Forces, Lt-Gen BS Nagal, questioned NFU doctrine by posting whether it was viable for India's political leadership to accept huge casualties by subduing its hand, realising that Pakistan was about to use nuclear weapons.
The Donald Trump administration's 2018 Nuclear Posture Review embellishes the range of significant non-nuclear strategic scenarios in which the United States may scrutinize nuclear weapons use. After the recent visit of Pakistan Prime Minister Imran Khan to China last week, China appreciated steps taken by Pakistan in strengthening the global non-proliferation regime.  The joint statement issued;"In this context, China supports Pakistan's engagement with the Nuclear Suppliers Group and welcomes its adherence of Nuclear Suppliers (NSG) Group Guidelines," while Beijing's political clout continues to barricade India's bid in becoming a member of the NSG, the 48-member crème da la crème league, which administers global nuclear trade. The Indian nuclear doctrine was articulated in 1999 and looking at the current geopolitical developments across the world especially the growing friendship of our neighbours, it is high time to review it.  The main features of India's nuclear doctrine as summarized by Cabinet Committee on Security (CCS) meeting in January 2003, held over four and a half years after the May 1998 tests are:(i)Establishing and maintaining a credible minimum deterrent; (ii) A "No First Use" policy, i.e. nuclear weapons to be used only "in retaliation against a nuclear attack on Indian territory or on Indian forces anywhere"; (iii)Nuclear retaliation to a first strike will be "massive" and designed to inflict "unacceptable damage" and such a nuclear retaliatory attack can be authorized only by civilian political leadership through the Nuclear Command Authority; (iv) No use of nuclear weapons against non-nuclear weapon states; (v) India to retain recourse of retaliating with nuclear weapons in the event of a major attack against it with biological or chemical weapons; (vi) Continuance of strict restrictions on the export of nuclear and missile-related materials and technologies, participation in FMCT negotiations, continued moratorium on testing; and (vii) Take measures for establishing a nuclear weapon free world, through global, verifiable and non-discriminatory disarmament.
It is a common misconception that the locution 'No first use' is China's contribution to international peace and stability. In actuality, the no first use formulation dates back to circa 1925 when the international community concluded a no first use treaty on chemical weapons and toxins in the Geneva Protocol. India's not so detailed nuclear doctrine based on the concept of NFU is ambiguously strengthen by a policy of assured massive retaliation. The intent of the active retaliatory provision is to convince warmongers that, any threat or use of nuclear weapons against India shall involve measures to counter the threat, and any nuclear attack on India and its forces anywhere shall result in massive retaliation, inflicting damage to the adversary. It means that if anyone dared use nuclear weapons against India, the nation would confidently retaliate and inflict unacceptable damage on the initiator. This is India's doctrine of credible deterrence. Picking up from this interpretation, it is clear that the Indian doctrine is hinged on the concept of deterrence by denial and not by punishment. This diplomacy is intended to put the adversary on notice that the use of nuclear weapons will imply massive retaliation. The nature of retaliation and the parameter to judge massiveness is still vague, while a policy of assured retaliation, combined with a small nuclear force built on the principle of sufficiency, could overall be characterised as minimum deterrence. China backed Pakistani government officials and diplomats have been explicitly critical of India's no first use doctrine on the grounds that it is only a declaratory policy and can be easily amended when the necessity arises.
The nuclear doctrine of a country decides a country's nuclear force structure, command and control system, alert status and its deployment posture. The prerequisites of the First use doctrine are hair-trigger alerts, launch-on-warning and launch-through-attack strategies and elaborate surveillance, early warning and intelligence systems with nuclear warheads loaded on launchers and ready to fire. Jaswant Singh in 'Against Nuclear Apartheid,'Foreign Affairs, vol. 77, no. 5, September/October 1998has written, "No other country has debated so meticulously and, at times, sinuously over the chasm between its sovereign security needs and global disarmament instincts, between a moralistic approach and a realistic one, and between a covert nuclear policy and an overtone." What our neighbours often deliberately ignore, is that India has at multiple times offered to negotiate a mutual no first use treaty with Pakistan that would be binding and verifiable. India has a very clean record of adherence to international norms. Unfortunately, a paradoxical approach has been followed by India's principal opponents, who have violated numerous treaties with impunity, including the NPT and the MTCR. Nuclear weapons are now becoming a mere political weapon rather than weapons of 'warfighting'. India's nuclear doctrine is foundationally drafted based on the concept of minimum deterrence, which means that the policy and strategy would be driven by the minimalist principle.  The concept of minimum deterrence is not completely a doctrine but is a nuclear force structure. The Indian doctrine can be interpreted to be framed on 'assured retaliation' and this is to be implemented by a minimalist nuclear force as an assured retaliation force structure is postulated on the dogma that no one will start a nuclear tussle if the adversaries are assertive of a nuclear retaliation.
In the book 'Dragon on our Doorstep: Managing China through Military power', authors Pravin Sawhney and Ghazala Wahab argued, "Let alone China, India cannot even win a war against Pakistan. And this has nothing to do with the possession of nuclear weapons- the roles of nuclear and conventional weapons are separate in the war planning of India, China and Pakistan. The reason India would be at a disadvantage in a war with Pakistan is that while Pakistan has built military power, India focussed on building the military force. In this difference lies the capability to win wars." Nonetheless, there lies an undeniable connection between nation's conventional military capabilities and its dominance over other nations. A nuclear-armed nation with low military capability as compared to its adversaries may find it absolutely necessary to espouse an in extremis first use strategy to impede a conventional military strategy that may threaten to undermine its territorial integrity. This in nutshell is the nuclear dilemma of Pakistan. This may be one of the reasons why Pakistan does not accept India's offer of a bilateral no first use treaty as a nuclear confidence building and risk reduction measure. On the other hand, India's existing defence machinery due to low investment is becoming outdated, as China is rapidly reindustrialising its armed forces, raising deployment units and improving the logistics infrastructure in Tibet with a subtle intransigence in resolving the outstanding territorial and boundary dispute with India.
Former National Security Advisor Shiv Shankar Menon in his book Choices argued, "There is a potential grey area as to when India would use nuclear weapons first against NWS. Circumstances are conceivable in which India might find it useful to strike first, for instance, against an NWS that had declared it would certainly use its weapons, and if India were certain that adversary's launch was imminent." Many analysts have argued that India has gained nothing and has unnecessarily elected to bear the horrendous costs of a nuclear strike by choosing to adopt a purely retaliatory nuclear policy. India's tempestuous relationship with its neighbours, changing paradigm of Indian Ocean diplomacy and its desire to be a global power is shaping the framework of its nuclear weapons programme and policy. In order to engage global nuclear powers in a productive positive dialogue, there has to be a special diplomatic effort from the Ministry of External Affairs to strengthen its position as a responsible partner in the nuclear stability dialogue.The domain of Nuclear security has always been the prerogative of the Prime Minister Office, and it is the right time for India to revisit the existing framework and articulate and advocate for an international consensus to draft a new policy taking into account the geopolitical changes in South Asia.
In a Dark Time: The Expected Consequences of an India-Pakistan Nuclear War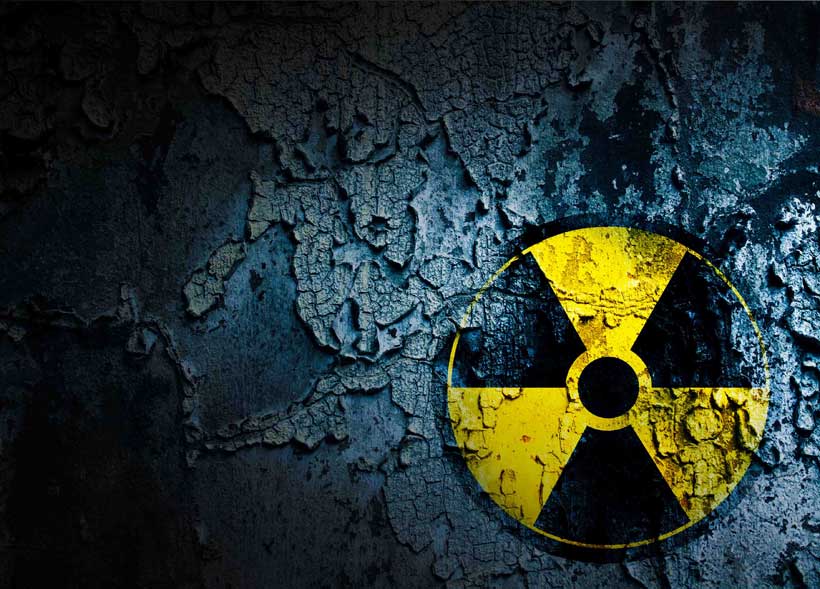 Twenty-one years ago, in 1998, Dr. Louis René Beres, Professor Emeritus of International Law at Purdue University, published an authoritative article in the AMERICAN UNIVERSITY INTERNATIONAL LAW REVIEW (Vol. 14, No.2.).  Titled "In a Dark Time: The Expected Consequences of an India-Pakistan Nuclear War," this piece looked closely at underlying disagreements and strategies of the two adversarial states, with special reference to plausible consequences of any eventual nuclear weapons exchange. Fortunately, though no such exchange has ever taken place, current tensions in the region  are sending prospectively fearful signals in both capitals. In addition to rising concerns over Kashmir, Pakistan not long ago codified a new nuclear war fighting strategy of deterrence. Known in formal strategic parlance as a "counterforce" strategy, it is premised on the notion that the threat (implicit or explicit) of shorter range/lower yield nuclear missiles will enhance Pakistan's deterrent credibility. Yet, if this dramatic change from a more traditionally "countervalue" nuclear strategy should sometime be linked with certain corresponding "launch-on-warning" tactics, the likelihood of an India-Pakistan nuclear exchange could then become unacceptably high. What might be the tangible outcome of any such ominous exchange? To answer accurately, this informed 1998 assessment by Professor Beres will be well-worth reading or re-reading, as the case may be: read or download the pdf


Kashmir: A Nuclear Flash Point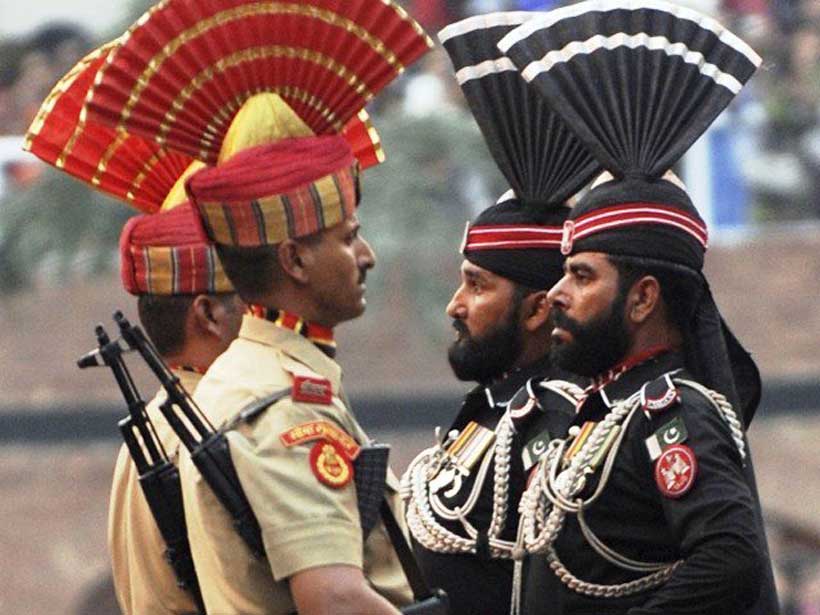 India has challenged the whole world with nuclear war, the Defense Minister announced to review its policy of no first use of nuclear weapons. It is very serious and threatened the "Peace" of not only of this region but with serious global repercussions. India and Pakistan have a history of 4 wars in the last 7 decades. But these wars were different from today when both countries are nuclear powers and keeping enough piles of weapons to destroy each other completely. Under this scenario, Indian Defense Minister's remarks are an irresponsible and direct threat to "Peace".
India staged a drama of "Pulwama" in February 2019 and used this excuse to attack Pakistan. Indian Air Force entered into Pakistan and Dropped Bombs deem inside Pakistan. In spite of the fact, Pakistan possesses the capabilities to retaliate immediately, but observed restrains and patience. Because Pakistan is a peace-loving nation and a responsible state. The visionary leadership of Pakistan understands the consequences of War and smartly averted a full-fledged war. However, two days later, Pakistan demonstrated its strength cautiously and conveyed its strong message that Pakistan loves peace and does not want war, although, having the capacity to respond reciprocity.
Pakistan has been a victim of war for 4 decades in Afghanistan and knows the suffering of war. But has learned a bitter experience and become mature enough to avoid any war.
India has occupied part of Kashmir in 1948 at the time of getting independence from the British. United Nation has passed resolutions on the resolution of Kashmir issue. But India has been delaying and has not implemented any one of UN resolution on Kashmir during the past 7 decades. It is disrespect and humiliation for the UN too.
But the recent Indian move to accede Kashmir unilaterally is a very serious breach of UN and International norms. There is a reaction from almost all over the world. China has condemned Indian move, Russia has opposed, the US has not accepted Indian action, British has criticized, European Parliament has objected, OIC has condemned, various human right Organization and NGOs has rejected the Indian accession. A wide range of protests was witnessed in all major cities of the world, Washington, New York, London, Paris, Brussel, Berlin, Tehran, etc.
Some of the countries care about their economic interests with India, but even the people of these countries are voicing for people of Kashmir. Trust, all nations, and individuals, who care about humanity and value Peace, must stand up to protect the rights of Kashmiri people.
Pakistan extends its full support and stands with any International Organization or platform, any Nation, any Country, any Individual, who stands up for the just cause of Kashmir. It is a principled stand to extend full moral and diplomatic support to Kashmir.
I am scared of Indian desperate behavior, where India is has increased violation of Line-of-Control (LoC), using cluster Bombs, Using Heavy Weapons, Targeting Civilian Population inside Pakistan along the LoC. India has evacuated all foreign tourists and local visitors from Kashmir. Educational Institutions are closed, Media has been stopped from reporting the facts, telephone, mobile and Internet Service has been closed down, Kashmir has been isolated from the rest of the world. One million troops equipped with lethal weapons are controlling 15 million un-armed civilians. Killing, Torturing, Rape, Kidnapping, Arrest and all types of war-crimes are taking place. Draconian Law introduced to shoot at spot any suspect without any legal formalities. Curfew for the last 12 days has made life impossible due to the shortage of food and basic necessities of life. 15 Millions Lives are at stake and at the mercy of the International Community. Indian butchers are ruthless and as a state policy, engaged in genocide.
There are pieces of evidence that India may initiate a war with Pakistan to divert the World-Attention from the deteriorated situation of Kashmir. India may try to hide its war-crimes in Kashmir by engaging Pakistan in a full-scale war. Pakistan Foreign Ministry has issued a statement "The substance and timing of the Indian Defense Minister's statement are highly unfortunate and reflective of India's irresponsible and belligerent behavior. It further exposes the pretense of their No First Use policy, to which we have never accorded any credence. No First use pledge is non-verifiable and cannot be taken at face value, especially when the development of offensive capabilities and force postures belie such claims. Pakistan has always proposed measures relating to nuclear restraint in South Asia and has eschewed measures that are offensive in nature. Pakistan will continue to maintain a credible minimum deterrence posture."
Any misadventure by India may cost a heavy loss to humanity. Its impact may not be limited to Pakistan only but may harm the whole region and the whole world. International Community, must act immediately before it is too late.
China's Defense Policy: Questions and answers
The Office of the State Council of the People's Republic of China has published a paper titled the White Paper "National Defense in New Era". The document is designed to become a response of the Chinese leadership to other countries' fears over the growing military power of the PRC. The paper outlines the main points of China's national defense agenda. They envisage the containment of any external aggression, the safety of the population, social stability, protection of the territorial integrity and the marine and space interests of the PRC.
The White Paper for the first time outlines the priorities of the Chinese army in the new era on the basis of the "four strategic pillars". According to the paper, the Chinese army, acting in accordance with the strategic requirements of national security and development, carries out the assignments set by the Party and the people and provides strategic support for strengthening party leadership and the socialist system and for protecting the sovereignty, unity and territorial integrity of the country. In addition, the army guarantees strategic support to protect the interests of China abroad and contributes to peace and development on the planet.
This document details defense expenditures and their structure. Over the past decades, the PRC has significantly reduced its military spending in proportion to national GDP and the state budget, but has increased its absolute value. In 1979, the country's defense expenditures accounted for 5.43% of the GDP, while in 2017 – 1.26%. At present, China is the world's sixth in the ratio of military budget to GDP (after the United States, Russia, India, Britain and France), while it holds second place in the absolute volume of military expenses.
What triggered most interest is the statement under which the Chinese leadership vows to never be the first to use nuclear weapons whatever the circumstances. Beijing, the document says, has no intentions to participate in the nuclear arms race and will maintain and strengthen its nuclear potential only for ensuring national security. "China calls for a complete ban and destruction of nuclear weapons, is not going to compete with any country in an arms race, and will maintain its nuclear potential at a level appropriate to meet the needs of national security," – the White Paper says.
This provision has caused the greatest number of questions: for one, why, in this case, China refuses to join the Intermediate-Range Nuclear Forces Treaty? What is often mentioned in this regard is that the US President has announced his intention to conclude a large-scale nuclear agreement with Russia and China on arms control. Perhaps, this is possible in the future.
But the important thing is that national defense policy and operational issues of arms control go separate. We remember Barack Obama's speech on nuclear-free world, which he delivered in Prague in 2010 and for which he received the Nobel Peace Prize. But this did not mean and does not mean that the United States is ready to immediately dump nuclear weapons.
Incidentally, in the 2011 White Paper on Defense Issues, China (the only of the globally recognized nuclear powers) was the first to declare non-use of nuclear weapons. As for Beijing's participation in disarmament negotiations, it is determined by the balance of strategic deterrence forces worldwide.
That is why, after D. Trump's statement about the US withdrawal from the Intermediate-Range Nuclear Forces Treaty, China, whose nuclear potential is considerably smaller than that of the US, refused to join the treaty until the two countries' potentials became, if not equal, then at least comparable. Meanwhile, Beijing will welcome participation in the negotiations of other members of the Nuclear Five – Britain and France, as well as unofficial nuclear powers, such as India and Pakistan.
In addition, it is important to separate such issues as reduction of nuclear weapons and their means of delivery, which comprise ballistic missiles, including medium and short- range. The latter, according to the Chinese doctrine, are classified as strategic weapons.
In general, the White Paper gives you a feeling that China will be ready to join the process of control of nuclear weapons and their means of delivery when the time is right and the relevant conditions are in place. This, in Beijing's opinion, meets the interests of national security. And the time to do so may well come in the foreseeable future.
From our partner International Affairs