Revisiting the No First Use Policy of India Vis-À-Vis India's Nuclear Doctrine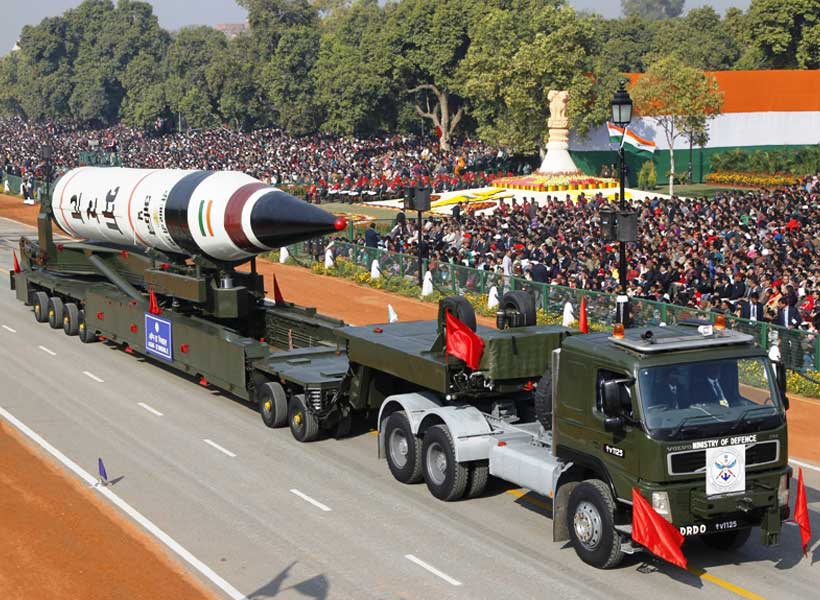 The object of deterrence is to persuade an adversary that the costs to him of seeking a military solution to his political problems will far outweigh the benefits. The object of reassurance is to persuade one's own people, and those of one's allies, that the benefits of military action, or preparation for it, will outweigh the costs.The object of reassurance is to persuade one's own people, and those of one's allies, that the benefits of military action, or preparation for it, will outweigh the costs.- Michael Howard
India's new political discourse on revisiting its nuclear doctrine has once again attracted transnational debate on the efficacy of no first use policies, despite the fact that India has repeatedly recapitulated that it is amenable to negotiate no first use treaties bilaterally or multilaterally with all nuclear weapons states including China and Pakistan. Foreign policy and strategic affairs are developed on the basis of a country's long-term national interests and soft-power and take into consideration both internal diaspora and external factors. The foreign policy of a country does not change when governments change, but the foreign diplomacy and strategic priorities undergo changes. The Narendra Modi government has so far not suggested any change in the nuclear doctrine or the No First Use (NFU) policy on which India's declaratory nuclear doctrine is based, but the BJP's election manifesto promised to "study in detail India's nuclear doctrine, and revise and update it, to make it relevant to challenges of current times." The debate was further fuelled when former Defence Minister Manohar Parrikar questioned NFU policy reckoning national responsibility and political independence. Former Commander-in-Chief of Indian Strategic Forces, Lt-Gen BS Nagal, questioned NFU doctrine by posting whether it was viable for India's political leadership to accept huge casualties by subduing its hand, realising that Pakistan was about to use nuclear weapons.
The Donald Trump administration's 2018 Nuclear Posture Review embellishes the range of significant non-nuclear strategic scenarios in which the United States may scrutinize nuclear weapons use. After the recent visit of Pakistan Prime Minister Imran Khan to China last week, China appreciated steps taken by Pakistan in strengthening the global non-proliferation regime.  The joint statement issued;"In this context, China supports Pakistan's engagement with the Nuclear Suppliers Group and welcomes its adherence of Nuclear Suppliers (NSG) Group Guidelines," while Beijing's political clout continues to barricade India's bid in becoming a member of the NSG, the 48-member crème da la crème league, which administers global nuclear trade. The Indian nuclear doctrine was articulated in 1999 and looking at the current geopolitical developments across the world especially the growing friendship of our neighbours, it is high time to review it.  The main features of India's nuclear doctrine as summarized by Cabinet Committee on Security (CCS) meeting in January 2003, held over four and a half years after the May 1998 tests are:(i)Establishing and maintaining a credible minimum deterrent; (ii) A "No First Use" policy, i.e. nuclear weapons to be used only "in retaliation against a nuclear attack on Indian territory or on Indian forces anywhere"; (iii)Nuclear retaliation to a first strike will be "massive" and designed to inflict "unacceptable damage" and such a nuclear retaliatory attack can be authorized only by civilian political leadership through the Nuclear Command Authority; (iv) No use of nuclear weapons against non-nuclear weapon states; (v) India to retain recourse of retaliating with nuclear weapons in the event of a major attack against it with biological or chemical weapons; (vi) Continuance of strict restrictions on the export of nuclear and missile-related materials and technologies, participation in FMCT negotiations, continued moratorium on testing; and (vii) Take measures for establishing a nuclear weapon free world, through global, verifiable and non-discriminatory disarmament.
It is a common misconception that the locution 'No first use' is China's contribution to international peace and stability. In actuality, the no first use formulation dates back to circa 1925 when the international community concluded a no first use treaty on chemical weapons and toxins in the Geneva Protocol. India's not so detailed nuclear doctrine based on the concept of NFU is ambiguously strengthen by a policy of assured massive retaliation. The intent of the active retaliatory provision is to convince warmongers that, any threat or use of nuclear weapons against India shall involve measures to counter the threat, and any nuclear attack on India and its forces anywhere shall result in massive retaliation, inflicting damage to the adversary. It means that if anyone dared use nuclear weapons against India, the nation would confidently retaliate and inflict unacceptable damage on the initiator. This is India's doctrine of credible deterrence. Picking up from this interpretation, it is clear that the Indian doctrine is hinged on the concept of deterrence by denial and not by punishment. This diplomacy is intended to put the adversary on notice that the use of nuclear weapons will imply massive retaliation. The nature of retaliation and the parameter to judge massiveness is still vague, while a policy of assured retaliation, combined with a small nuclear force built on the principle of sufficiency, could overall be characterised as minimum deterrence. China backed Pakistani government officials and diplomats have been explicitly critical of India's no first use doctrine on the grounds that it is only a declaratory policy and can be easily amended when the necessity arises.
The nuclear doctrine of a country decides a country's nuclear force structure, command and control system, alert status and its deployment posture. The prerequisites of the First use doctrine are hair-trigger alerts, launch-on-warning and launch-through-attack strategies and elaborate surveillance, early warning and intelligence systems with nuclear warheads loaded on launchers and ready to fire. Jaswant Singh in 'Against Nuclear Apartheid,'Foreign Affairs, vol. 77, no. 5, September/October 1998has written, "No other country has debated so meticulously and, at times, sinuously over the chasm between its sovereign security needs and global disarmament instincts, between a moralistic approach and a realistic one, and between a covert nuclear policy and an overtone." What our neighbours often deliberately ignore, is that India has at multiple times offered to negotiate a mutual no first use treaty with Pakistan that would be binding and verifiable. India has a very clean record of adherence to international norms. Unfortunately, a paradoxical approach has been followed by India's principal opponents, who have violated numerous treaties with impunity, including the NPT and the MTCR. Nuclear weapons are now becoming a mere political weapon rather than weapons of 'warfighting'. India's nuclear doctrine is foundationally drafted based on the concept of minimum deterrence, which means that the policy and strategy would be driven by the minimalist principle.  The concept of minimum deterrence is not completely a doctrine but is a nuclear force structure. The Indian doctrine can be interpreted to be framed on 'assured retaliation' and this is to be implemented by a minimalist nuclear force as an assured retaliation force structure is postulated on the dogma that no one will start a nuclear tussle if the adversaries are assertive of a nuclear retaliation.
In the book 'Dragon on our Doorstep: Managing China through Military power', authors Pravin Sawhney and Ghazala Wahab argued, "Let alone China, India cannot even win a war against Pakistan. And this has nothing to do with the possession of nuclear weapons- the roles of nuclear and conventional weapons are separate in the war planning of India, China and Pakistan. The reason India would be at a disadvantage in a war with Pakistan is that while Pakistan has built military power, India focussed on building the military force. In this difference lies the capability to win wars." Nonetheless, there lies an undeniable connection between nation's conventional military capabilities and its dominance over other nations. A nuclear-armed nation with low military capability as compared to its adversaries may find it absolutely necessary to espouse an in extremis first use strategy to impede a conventional military strategy that may threaten to undermine its territorial integrity. This in nutshell is the nuclear dilemma of Pakistan. This may be one of the reasons why Pakistan does not accept India's offer of a bilateral no first use treaty as a nuclear confidence building and risk reduction measure. On the other hand, India's existing defence machinery due to low investment is becoming outdated, as China is rapidly reindustrialising its armed forces, raising deployment units and improving the logistics infrastructure in Tibet with a subtle intransigence in resolving the outstanding territorial and boundary dispute with India.
Former National Security Advisor Shiv Shankar Menon in his book Choices argued, "There is a potential grey area as to when India would use nuclear weapons first against NWS. Circumstances are conceivable in which India might find it useful to strike first, for instance, against an NWS that had declared it would certainly use its weapons, and if India were certain that adversary's launch was imminent." Many analysts have argued that India has gained nothing and has unnecessarily elected to bear the horrendous costs of a nuclear strike by choosing to adopt a purely retaliatory nuclear policy. India's tempestuous relationship with its neighbours, changing paradigm of Indian Ocean diplomacy and its desire to be a global power is shaping the framework of its nuclear weapons programme and policy. In order to engage global nuclear powers in a productive positive dialogue, there has to be a special diplomatic effort from the Ministry of External Affairs to strengthen its position as a responsible partner in the nuclear stability dialogue.The domain of Nuclear security has always been the prerogative of the Prime Minister Office, and it is the right time for India to revisit the existing framework and articulate and advocate for an international consensus to draft a new policy taking into account the geopolitical changes in South Asia.
Does NATO respond positively to the Turkish supererogation?
Turkey is once again turning to the West, while over the past two years, it had been distancing from the West and trying to collaborate with Russia due the success of the Astana peace process on the Syrian conflict.
Damascus's strategic patience is over because Ankara has failed to fulfill its commitments regarding retaking the areas captured by terrorists backed by Turkey. The Syrian army's widespread advances over the last two weeks in areas occupied by terrorist forces in the northwest have led to Ankara's reaction and increased tensions between Syria and Turkey. Along with wresting control over the strategic Damascus-Aleppo highway, the Syrian army carried out successful operations in recapturing 1500 km2 of Syrian territory and about 100 towns and villages in west and south Aleppo, especially key towns of Khan Tuman and Saraqib. Following the Syrian army's operations, the Turkish government has sent thousands of troops and military equipment to the outskirts of Idlib to prevent the continued advance of the Syrian forces.
Turkey's moves were due to greenlight by the U.S., NATO, and the EU, which have so far not been in Ankara's favor; rather they have resulted in massive casualties and the loss of six military bases in Syria's territory.
Recently, Turkish Defense Minister Hulusi Akar called on the North Atlantic Treaty Organization to support the Turkish military in order to halt the Syrian army's offensive against Idlib, the stronghold of the latest Turkish-backed terrorist elements.
Obviously, the move by Turkey has broken the commitments to the Sochi agreement and the Astana process, with the aim of holding its place in NATO. This is a wish that seems unlikely to come true, given the chaotic situation of NATO and the West's distrust of Turkey.
Accordingly, it is certain that Idlib and its outskirts will soon be completely liberated because of the high motivation and ability of the Syrian army. The liberation will definitely thwart all hostile policies that Turkey has adopted in Syria for many years and will bring heavy defeat for Ankara.
The developments in Syria in recent days shows that Turkey is no longer trustworthy as it has explicitly violated Syria's sovereignty as an independent state. There have been some accords on Syria, such as the Sochi agreement, regarding the establishment of a safe zone in Idlib, while Turkey has not considered the slightest value for the agreements.
From our partner Tehran Times
Lithuania: To serve or not to serve in the army
It is well known that in 2015 Lithuanian authorities reintroduced compulsory military service due to the potential threat caused by the Russian Federation.
It should be said, that young Lithuanians do not appreciate the idea and try to avoid the service in every possible way. They even are not afraid of penalties and imprisonment.
In order to force them to serve Lithuanian authorities are inventing new "tools" to make the process of avoidance the conscription harder.
From the beginning of 2015 all Lithuanian men aged 19-26 had to perform compulsory military service in the Lithuanian Armed Forces for a period of 9 months if fate decided.
The matter is the way of choosing the men who will serve is more than surprising. They say that 2 percent of men are randomly selected to complete vacancies in the army within the year. The lists of military conscripts then are published on the Internet. But "randomly" could also mean "nobody knows how they are selected."
At the beginning of this year authorities lowered the age range at which men are called up for mandatory military service to 18-23 years and banned volunteer soldiers from holding seats in the parliament and municipal councils.
Defence Minister Raimundas Karoblis said that the aim of lowering the conscription age is to ensure that conscripts' military service causes the minimum possible disruption to their civilian lives.
The matter is the way of choosing the men who will serve is more than surprising. They say that 2 percent of men are randomly selected to complete vacancies in the army within the year. The lists of military conscripts then are published on the Internet. But "randomly" could also mean "nobody knows how they are selected."
In reality the Ministry of National Defence can't meet its recruitment goals.
The system includes Lithuanians living abroad who are forced to leave their home and come back for the service. The government of Lithuania doesn't care that men living overseas have their personal life, own career paths and financial responsibilities.
The military authorities are trying to take immigrants for service on purpose, not caring about their personal problems, including health issues and financial commitments.
They also discriminate homosexual men by giving them specific tests to find out how gay they are, including a talk with the psychiatrist. Because homosexuality is still a sickness in Lithuania, with existing laws against gay people.
A lot of Lithuania men who decided not to come back for the service, are often wanted by police, and in some circumstances might end up in prison for up to 3 years.
Thus, in December 2019, 24-year-old Marius H. from Kedainiai was prosecuted for not visiting the military registration and enlistment office, but did not change his position. He said later that he would not go to serve, it is not in his interests. He has a well-paid job in Belgium and is not going to change his way of life. So he paid penalty (800 euros) and left for Belgium. And he is not the only one in the country who has made such choice.
Evidently, it is impossible to solve the problem in that way, using methods of coercion and punishment. Unfortunately, reintroducing of compulsory military service was the decision of the authorities, finding the ways to avoid it is the choice of youth. If the government doesn't respect the citizens, the citizens have a right not to obey their decisions.
Assessing India's Enhanced Air Defence Shield with reference to Pakistan's MIRV Capabilities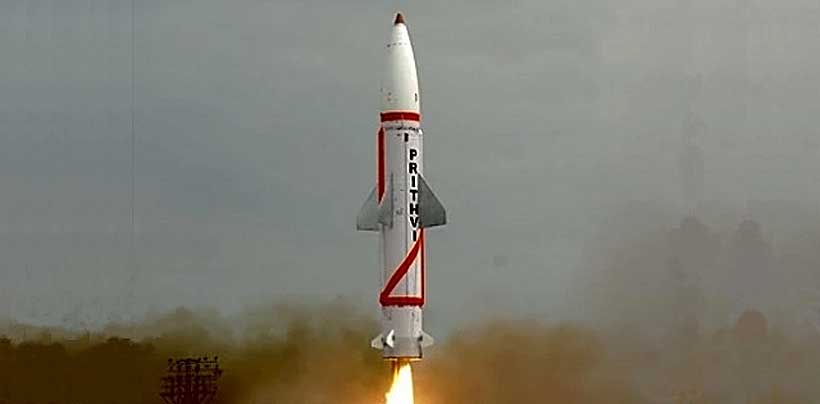 Since the last few years, India has been continuously carrying out an extensive military modernization program aimed at enhancing its counterforce capabilities vis-à-vis Pakistan. Under this notion, one of its most important components is the enhancement of its air defence capabilities aimed at providing an extensive multi-layered air defence shield. This has been done partly by combining indigenously developed systems with some of the world's most expensive and advanced Missile Defence Systems which India has been purchasing over the last few years. Pakistan, due to its economic constraints cannot compete with India on a tit for tat basis. Hence, to address such a threat, Pakistan, for the time being, seems to be enhancing its indigenously developed Multiple Independent Reentry Vehicle (MIRV) capabilities. These, in turn, are aimed at accurately penetrating the Indian Air Defense network that is being currently developed, by swarming it with a plethora of smarter and precision-based warheads to devastating effect.
At present, India possesses and intends to acquire various air defence systems in its missile defence inventory. These include indigenously developed ballistic missile defence systems such as the Prithvi Air Defence (PAD) missiles, the Advanced Air Defence (AAD) Ashwin missiles and the Barak-8 missile defence system which has been jointly developed with Israel. Furthermore, to enhance its future capabilities, India had also signed an agreement with Russia for the acquisition of the S-400 anti-missile system back in October 2018, the delivery of which is expected in October this year. In another significant development, India reportedly intends to acquire the 'National Advanced Surface to Air Missile System-II (NASAMS-II), a medium-range missile system from the US. India's acquisition of advanced missile defence systems such as these would thus likely destabilize the pre-existing deterrence framework in South Asia, as it would embolden India to consider countering Pakistan's existing range of warhead delivery systems such as its ballistic missiles, cruise missiles, fighter jets, and unmanned aerial vehicles with greater impunity.
In order to restore stability, Pakistan has two choices; firstly, in the long term, to purchase similar, albeit expensive missile defence systems from the international market – such as from Russia and/or China. A tall prospect which already seems difficult given the country's economic difficulties. Secondly, to counter the Indian advanced air defence shield while staying within its existing doctrinal posture, it seems that the induction of an increased number of MIRV capable ballistic missiles appears as the more plausible and immediate solution.
It is worth mentioning here that Pakistan's Ababeel Ballistic Missile, a medium-range ballistic missile, which it had tested in January 2017, is believed to have introduced MIRV technology into Pakistan's nuclear arsenal with its reported range of 2200 kilometers. Pakistan's rationale for achieving this milestone is widely believed to be inclined towards neutralizing a broad range of the expected outcomes of India's military modernization drive, including the threat from its enhanced missile defence systems. This is further evident in the statements of Pakistan Military Officials, in which they have clearly stated that the development of the Ababeel weapon system is aimed at ensuring the survivability of Pakistan's ballistic missiles 'keeping in view the growing regional Ballistic Missile Defence (BMD) environment', hence further reinforcing nuclear deterrence.
In the same vein, there is widespread speculation that Pakistan's recently tested short-range ballistic missile Ghaznavi – with its operational range of 290 kilometers – is also MIRV capable. No matter the validity of such speculation, there is still an ongoing debate questioning whether Pakistan needs to have such a short-range MIRV capable ballistic missile. Particularly keeping in view India's counterforce designs which highlight an apparent shift towards nuclear counterforce and the notions of 'splendid first strike' and surgical strikes against Pakistan. A strategy that is, in turn, directly linked to its Air Defence modernization plans because such counterforce temptations might provoke Pakistani retaliation. Hence, the road-mobile Ghaznavi missile, based on its accuracy and, shorter range and flight times could thus be a prospective platform for being a MIRV capable delivery system aimed at penetrating the Indian Air Defence shield. Hence, for Pakistan, the provision of such short-range MIRV capable ballistic missiles like Ghaznavi would likely serve as a key deterrent against the Indian advanced air defence shield.
At the present, Pakistan by being overtly threatened by the ruling BJP government still holds a principled stance in working towards bringing about lost peace and stability in the South Asian region. However, Indian aspirations as evident in its ambitious military modernization plans have compelled Pakistan to take all possible measures to assure its security and preserve its sovereignty. As such Pakistan may need to expand its strategy of playing its cards close to its chest particularly when taking into account India's ongoing expansion of its Air Defence shield. In this regard, the induction and perhaps even testing of a medium to short-range MIRV capable missile seems to be the only way out, at least for the time being.